'325m Smokers Are On Death Row'
The World Health Organisation (WHO) says 325 million out of the 650 million smokers world wide would die from tobacco-related diseases.
Of the number, WHO, in a report, said 40 per cent would die of cancer, 35 per cent from heart disease and stroke while 25 per cent would die from lung diseases.
The Minister of Health, Prof. Onyebuchi Chukwu, presented the report at a ministerial press briefing to mark the 2010 "World No Tobacco Day" on Friday in Abuja.
"Experts have informed that every cigarette smoked takes seven minutes off a smoker's life and someone dies from tobacco-related ailment every eight seconds," he said.
He said the theme, "Gender and Tobacco with an emphasis on Marketing to Women," focused on women as they were the major target of the tobacco industry.
"Tobacco companies have launched marketing campaigns that present cigarette smoking as feminine and fashionable just to counter scientific evidence that smoking is socially unacceptable and unhealthy," he said.
He said the theme was timely as it reflected the current trend where women comprised about 20 per cent of the world's smokers.
Chukwu said the increased prevalence of tobacco smoking and other forms of tobacco consumption by women and young girls was alarming.
"In a recent survey in Nigeria, it was shown that more girls than boys who never smoked were likely to initiate smoking cigarette within a year if nothing is done to halt this worrisome phenomenon," he said.
He said tobacco was now the second major cause of death and the leading preventable cause of death in the world.
"Tobacco contains over 4,000 chemicals and about 60 of them are carcinogenic and many more cause other diseases," he added.
He further said that the total number of youths exposed to passive smoking at home was 34.3 percent in 2002.
The Federal Capital Territory (FCT) Minister, Sen. Bala Mohammed, said studies in 151 countries showed that adolescent girls' smoking rate accounted for eight per cent while adolescent boys was two per cent.
Bala said Nigeria was a marketing target for tobacco companies as women smoking rate stood at 1.7 per cent as against the established habit smoking rate of 15.4 per cent for men.
He emphasised that the ban on tobacco use in public within the FCT was still in force.
Minister of Women Affairs, Mrs Josephine Anenih, said tobacco marketing to women draws on gender stereotypes that falsely link tobacco use among women and young girls to concepts of freedom and prestige.
Anenih recommended that a campaign against encouraging and marketing female smoking should be embarked on.
The WHO representative in Nigeria, Dr Peter Eriki, said steps should be taken to check the worsening global tobacco epidemic among women.
"WHO calls for particular attention to protect women from the tobacco companies' attempts to attract them into lifestyles of nicotine dependence," she said.
Brain Drain Results From Insecurity, Dearth Of Requisite Equipment -Wike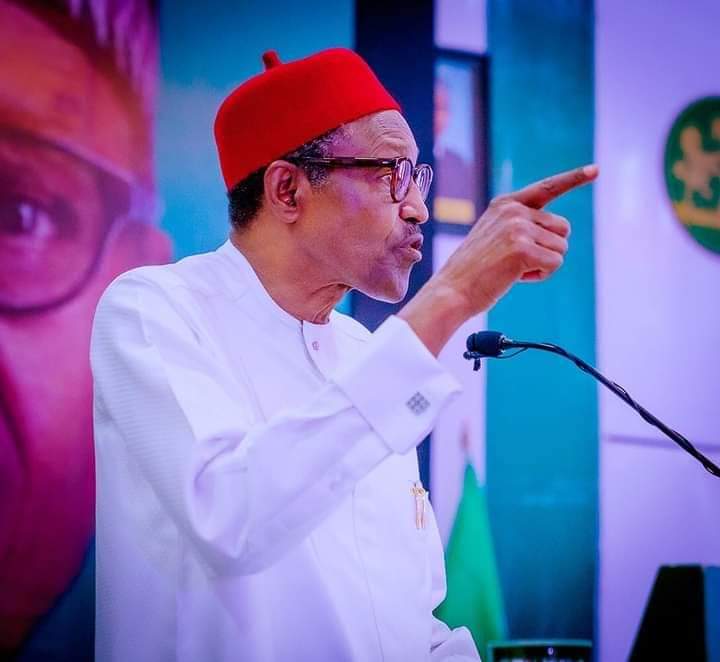 Rivers State Governor, Chief Nyesom Wike, has identified the intractable insecurity situation in Nigeria as one reason why most professionals leave the shores of the country in droves for greener pastures abroad.
Wike spoke on the cause of brain drain at the inauguration of the Renal/Dialysis Centre and House Officers' Quarters at the Rivers State University Teaching Hospital in Port Harcourt, last Wednesday.
The Rivers State governor maintained that the welfare of doctors and other professionals was not primarily the sole reasons for brain drain in the country.
He noted that because of the looming unemployment situation in the country, most people now opt to go outside Nigeria for the dream job they desire.
Even when some of professionals are employed within Nigeria, Wike insisted that such persons were not provided with the requisite equipment to use in their various organisations and industries.
"When you talk about brain drain, it is not only associated with the medical profession. So, many people leave this country because of unemployment. So many people have left this country because of insecurity. So many people have left this country because where they work, the equipment is not there.
"It is not only just because of welfare that is why you see brain drain, no. It is not correct. Even professors in the university in the various faculties of law, faculties of engineering, most of them leave because the tools to work with are not there.
"But you are lucky, you (RSUTH staff) have the tools here. So, clap for us first that we have provided the basic things. Today, you're lucky, you're working in a teaching hospital where you can find the equipment, at least, to make your job easier for you. So, it is not as bad as where the equipment is not there."
Wike reiterated that it was out of grateful heart that he thanked President Muhammadu Buhari for the release of 13percent derivative fund arrears, from 1999 to date, that was never paid by previous administration to states in Niger Delta.
He wondered why saying 'thank you' has become an offense, adding that a particular governor feels offended over the thank you he said to President Buhari over the release of the funds.
According to Wike, the governor had gone on national television to say that the money spent to do a 3km road in his state would be used to construct more than 15 flyovers elsewhere.
"Simply because I said you people should thank President Muhammadu Buhari for releasing 13percent arrears to us. I did not abuse anybody. Did I? All I said is, please thank him, that if he did not release the arrears to me and some of our states, it may have been difficult for me to even talk about building a renal centre, cancer and cardiovascular centre, Basic and Clinical Sciences Faculty, house officers' quarters. I don't think saying 'thank you' is an offence.
"On television, I heard one of the governors said that in his state, to do 3-kilometre road will do more than 15 flyovers in Rivers. Rivers State, is it not Niger Delta state? Don't we have riverine areas in Rivers State? Amanyanabo of Opobo said since he was born, he has never driven by road to Opobo.
"The day he drove by road to Opobo, he said, God is it possible that in my own time I will not go through the river again? I am now driving by road to Opobo! That is a major riverine area. By the grace of God, this December (2022), we are going to commission the first phase of Trans-Kalabari Road. That is a major riverine area".
Speaking further, Wike said, "I didn't know that people are sick about the flyovers I do. Okay, sorry. I don't want you to be sick again. I won't do again. Instead of you to appreciate and ask somebody, how are you doing this, and justify what you're doing.
"I have turned the state capital around using a major construction firm like Julius Berger Nigeria Plc. If you know you have the capacity, if you know you have what it takes, go and take Julius Berger, and see whether you can pay salaries."
Wike pointed to how determined he was in creating the space for medical education that led to the establishment of medical college at the Rivers State University (RSU), which hitherto was not in existence before he assumed office in 2015.
"To tell you it is not just flyovers, look at the health sector alone. As at the time we came, this state had no medical college, only the University of Port Harcourt had, and you see how competitive being a federal university. How many of our people get admission to read medicine and other related courses there?"
About 100 students of Rivers origin, he explained, at the PAMO University of Medical Sciences are also placed on state government scholarship, adding that upon graduation, they would gain automatic employment into government establishment.
Wike said while equipment are provided, and medical facilities upgraded, the manpower gap was also being filled.
The governor maintained that the current congestion experienced at the Rivers State University Teaching Hospital (RSUTH) was being addressed.
He explained that in the coming days, the GynaecologyDepartment would move to the Mother and Child Hospital, and other departments moving to their dedicated facilities like the Maxillo-Facial and Kelsey Harrison hospitals.
Speaking on the projects, Wike urged Nigerians to seek medical assistance from the Renal/Dialysis Centre because it has the best equipment and personnel to offer requisite services.
There is already an ongoing arrangement, Wike hinted, towards an effective management of the centre to ensure sustainability.
Wike also advised the house officers to imbibe maintenance culture so that they can always keep the quarters clean and maintain the structure.
In his speech, Chief Medical Director of Rivers State University Teaching Hospital, Dr. Friday Aaron, said the two projects inaugurated were signature of the genuine love of Wike for the state.
Aaron recalled that the Nigerian Liquefied Natural Gas (NLNG) was already constructing a Renal/Dialysis Unit, adding that whenWike noticed that if allowed in its form, it would be limited in the service it would offer.
The CMD said Wikehad directed an expansion of the unit into a world-class centre that would diagnose renal cases, perform dialysis and do kidney transplant.
This, he said,was because the governor believes that Rivers people deserve the best.
In his address, Commissioner for Health, Prof. PrincewillChike, said the renal centre was one of the best in Nigeria that has been provided by Wike for his love for the health sector.
The centre, he pointed out, was a one-storey building, with lift that can take 13 persons per time.
According to him, there were also doctors and nurses call rooms, water treatment unit, and a six-bed space dialysis area.
Chike also explained that on the first floor, there were two theatres; one is where kidney donors and recipients are kept, with equipment to ensure the marching of the kidney.
He said the second theatre was where the transplanting of the kidney would be done, adding that the situation would be properly monitored.
Chike said there is 100KVA standby generating set and 30KVA inverter with six solar plates to ensure regular power supply.
The Chairman, Nigeria Medical Association (NMA), Dr.Ebi Robinson, commended Wike for building the renal centre and equipping it with latest state-of-the-art medical equipment that would enhance the productivity of doctors in the hospital.
Anglican Joint Council Of Knights Backs INEC On BVAS …Commends FG On New Currency Redesign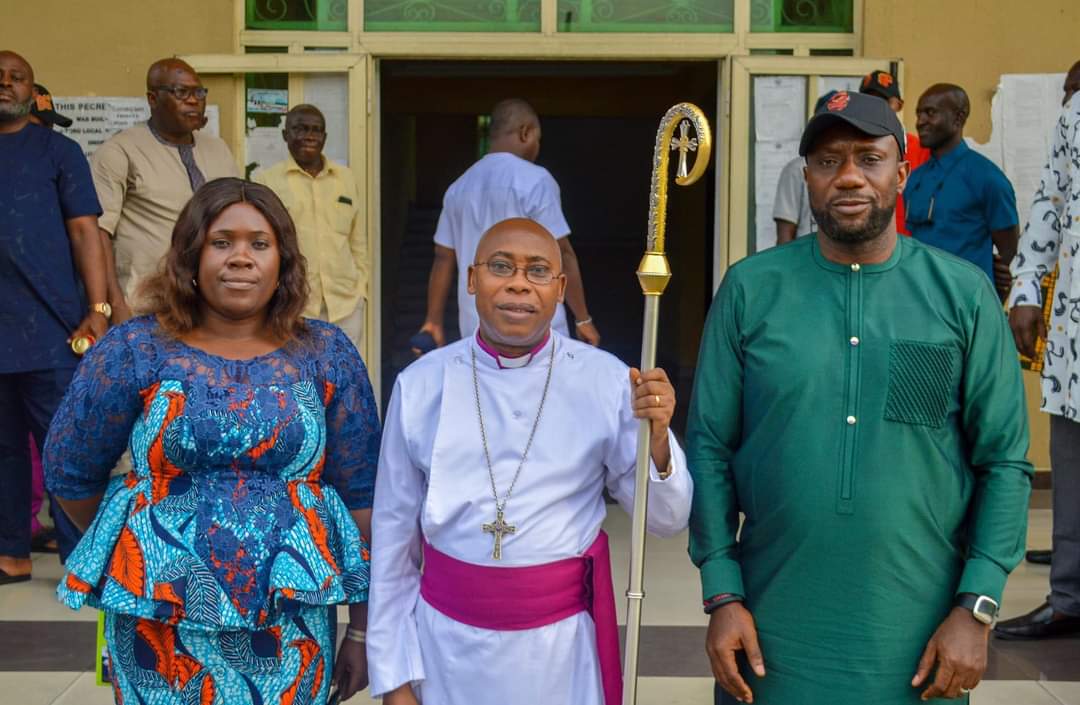 The Anglican Communion's Joint Council of Knights (JCK), which held its 23rd Conference in Port Harcourt, Rivers State, has supported the Independent National Electoral Commission (INEC)resolve to use the Bimodal Voters Accreditation System (BVAS) for the conduct of the 2023 general election in the country.
It noted that this technology would help make the elections credible.
A communique issued at the end of the conference hosted by the Diocese of Evo at St. Andrew's Anglican Church, Rumuobiakani Deanery, from Thursday, November 24 through Sunday, November 27, 2022, also called on Christians in the country to participate actively in the ongoing electoral process in order to help in birthing a government that would be responsible and accountable to the citizenry.
The communique, which was signed by the President General, Dr. William Emenike Amobi; and Secretary General, Sir Derek Iyo; commended the Federal Government for the initiative of redesigning the Nigerian currency, as the decision would fast track the process of mopping up excess cash stockpiled by some politicians, thereby reducing the vice of money politics and vote-buying in the 2023 general election.
The JCK conference frowned at the perennial fuel scarcity and indiscriminate price hikes of petroleum products in the country.
It urged the Federal Government to put in place the necessary measures to ensure a stable price regime and product availability in the country.
The Anglican Knights further expressed serious concerns about the persistent security challenges in the country, and called on the government to intensify efforts at arresting the ugly situation.
The communiqué also appealed to the government at all levels to put in place measures that would avert future occurrences of the recent flooding that ravaged many communities in the country; while sympathising with all those impacted as well as wishing them a quick settlement and return to normal lives.
The conference noted that true service to God and humanity is the pathway to true leadership, as captured in the theme of the conference: "Not to be served but to serve" (Luke 22:24-27).
The conference appreciated the Rivers State Governor, Chief Nyesom Wike, for the developmental strides recorded in his administration and his support for the church.
UNIPORT Graduates 19,235 Students …As 161 Bag First Class Honours
The University of Port Harcourt, Choba in Rivers State, has said that a total of 19,235 students would be graduating during the two-day combined convocation ceremony scheduled for today and tomorrow.
The institution also said that out of the number,161 students bagged first class honuors in various courses and disciplines.
The Vice Chancellor of the university, Prof Owunari Georgewill, disclosed this during the pre-convocation media briefing heldat the university'sSenate Conference Room, yesterday, to herald the commencement of the week-long programme.
Gerogewill averred that the combined convocation covers the 2018/2019 and 2019/2020 sessions,noting that the university had put measures in place to realise its mandate.
The vice chancellor, while giving the breakdown of the graduands, said 9,536 graduated with first degrees (BSC),1,028 for PhD,3,745 for Masters' degree(MSC),while 4,926 got post graduate diploma (PGD),just as 9,699 got post graduate certificates.
According to him,the outbreak of COVID-19 and the prolonged industrial action embarked upon by members of Academic Staff Union of Universities (ASUU) and other unions in the university was responsible for what appears as delay in holding the convocation ceremony.
He described the convocation ceremony as a moment of intellectual exhibition where university the presents students with certificates after hard studies and mentoring.
"We have put all machineries in place to ensure hitch-free convocation ceremony. We have left Egypt but not yet in Israel.
"We came here in July, 2021. We have maintained some giant strides in terms of developments. We have completed some inherited projects, and initiated new once. Some are ongoing and at different stages of completion. We have support from the Governing Council, Senate, management and students. Our ASUU members are up and doing, completing their lectures and exams as scheduled; the school has also provided solar power lights for some of her host communities as part of its host community projects", he stated.
Gerogewill used the opportunity to express gratitude to the Federal Government, TETFund, the state Governor, Chief Nyesom Wike, for their numerous support and assistance to the university towards its development.
He described the ongoing convocation arena under construction by the state governor as a big support to the institution, adding that when completed, it would be the best across the entire university system in the country.
By: Akujobi Amadi