Bauchi
The Bauchi State Government says it spent more than N160 million on implementing its Nomadic Education Programme.
Governor Isa Yuguda said this in Bauchi while giving account of  his stewardship in the last three years.
Yuguda said the amount was spent  to enhance access to quality education for nomadic children.
He said N60 million and N110 million were allocated to nomadic education sector in 2008 and 2009 fiscal years respectively.
 The governor said more than  N30 million was spent on the purchase and distribution of assorted text books.
 "N20 million was spent on the rehabilitation of the Agency for Nomadic Education office complex and to provide two vehicles.
Benue
The Minister of State for Information and Communications, Mr Labaran Maku, has appealed to politicians not to allow political differences to becloud their sense of patriotism.
 He made the call while paying tribute to the late Baver Dzeremo, a member of Benue House of Assembly, during a valedictory session in his honour on Monday in Makurdi.
 The late legislator, who represented Tarka State Constituency, died on May 21in Makurdi, three days after his return from Germany where he had undergone treatment for five months.
According to the Minister, all politicians are supposed to be guided by ideas because "in a society without commitment to ideas, people use platforms of ethnicity and religion to have their way."
FCT
The Minister of  State for Health, Alhaji Suleiman Bello,  says  inadequate access to information on health management is responsible for the high rate of  teenage pregnancy and drug abuse.
Bello said this in Abuja on Tuesday while declaring open the National Consultative Forum for Advancing Young Peoples' Health and Development in Nigeria.
The minister said poor nutrition, unemployment and increased drug abuse due to lack of information had severe consequences on the health and development of young people.
He said young people between the ages of 10  and  24 were largely affected, adding that efforts  must be made to ensure that health issues of young people were properly addressed.
Gombe
The Gombe State Universal Basic Education Board (SUBEB) spent N1.6 billion on various projects in 2009, the Chairman, Alhaji Aliyu Elnafaty, said on Tuesday.
Elnafaty told  newsmen in the state capital that the amount was spent on the construction of 200 new classrooms.
He listed the other projects as the renovation of 400 classrooms, provision of furniture and instructional materials as well as teacher training and workshops for all UBE teachers across the state.
According to the SUBEB chairman, the projects, which started last year, are expected to be completed by the end of June.
He appealed to the private sector to assist the state government in  improving educational standards. 
Kaduna
The National Population Commission  (NPC) in Kaduna, has called on  local governments to enforce the registration of births and deaths.
  The commissions ' vital registration Head of Department, Malam Umar Adamu made the call in an interview with newsmen in Kaduna.
  Adamu said both registrations were useful for national planning and school enrolment.
He expressed regret that in spite of the N25 million that was released by the Kaduna State Government in 2009 for the training of village scribes on birth and death registration, the response had not been encouraging. 
  According to him, if the government made it mandatory for children to present their birth certificates before school enrolment, it could  have received a more favourable response from  parents.  
Katsina
The Katsina State Government has spent N1.2 billion on the construction of  5.5 kilometres of dual carriage roads in Dutsin-ma town.
The Permanent Secretary,  Ministry of Works and Housing, Alhaji Danjuma Alti, said this in an interview with newsmen in Katsina recently.
He said that part of the money was also used in the construction of drains along some major roads and the provision of solar powered security lights.
 "The road has since been completed and has been put into use," he said.
He said the completion of the project  brought to five, the number of such roads completed in five of the seven old local government headquarters in the state.
Kebbi
The Election Petition Tribunal in Kebbi has dismissed the petition of Alhaji Samba Aliyu (DPP) challenging the election of Alhaji Atiku Bagudu (PDP) in the Kebbi Central Senatorial by-election held in December 2009.
The Tide's source reports that the Kebbi Central senatorial by-election was conducted in December 2009 following the appointment of Alhaji Adamu Aliero as then FCT Minister.
Delivering judgment, Justice Elizabeth Kpojimi, said that the petition was dismissed for want of evidence.
She said that the petitioner failed to convince the tribunal beyond reasonable doubt that the respondent had been indicted by any competent court on allegations of mismanagement of public funds.
Lagos
A cleric, Dr Fred Odutola, in Lagos said communicating in mother tongues will promote literacy and help children to imbibe good morals.
Odutola, the Chief Executive Officer of the Bible Society of Nigeria (BSN),said in an interview with  newsmen that speaking and writing in vernacular sensitised children to societal values.
"It helps literacy a lot; there are certain things in a language that you cannot translate into English,'' the cleric said.
 He added that it would also enable children to identify with their origin and its norms.
  "Our languages are rich in culture and morals. There is respect in our language,'' he said.
The cleric warned that the lack of speaking of mother tongues would force some languages into extinction and make some Nigerians to lose their identities. 
Ogun
Acute shortage of potable water has become a source of serious worry for residents of Ijebu-Ode, the News Agency of Nigeria (NAN) reports.
Some residents who spoke with The Tide's source, appealed to both the state and the local governments to urgently find a lasting solution to the problem.
They said that many people were now buying water or fetching from nearby rivers to meet their daily needs.
They said that if the water problem was not resolved on time, it might lead to the outbreak of water-borne diseases even as water hawking business was booming.
The development, it was learnt, has made many residents to embark on an endless search for potable water.
The residents urged the government to pay adequate attention to the Iyemoji Dam, said to be the major source of water for the town and its environs.
Ondo
The Ondo State House of Assembly has acknowledged the receipt of the names of two indigenes of the state, nominated for the post of commissioner by Governor Olusegun Mimiko.
 The Majority Leader of the Assembly Mr Ifedayo Akinsoyin,  who the confirmation on Monday in Akure, said the list had been received by the clerk of the House, Alhaji Jaye Dada.
 In a letter signed by the Secretary to the State Government, Dr Rotimi Adelola,on Thursday, Mimiko nominated  Dr Pius Osunyikanmi and Prince Oladiran Iyantan as commissioners.
 Akinsoyin said the Assembly would do its legislative functions right as it had the interest of the state at heart.
Oyo
Authorities of the Lead City University (LCU), Ibadan, have  threatened to expel lecturers and students, engaging in indiscipline.
Prof. Babajide Owoeye, Chairman of the Governing Council of the LCU who made the disclosure in an interview with newsmen in  Ibadan said that the institution had created an atmosphere of transparency where the interest of everyone was protected.
"There is zero tolerance for acts of indiscipline. And in many occasions, we have had to ask some students to leave.
"Not just students, even members of staff. Once you cannot adapt to our philosophy here, whether you are staff or student, you have to leave," he added.
Owoey said: "at LCU no lecturer has power to terrorise any student.
"And we will not say that because you are a student, you think that it confers on you the immunity to misbehave. We don't allow that," he said.
Foundation Wants Intensified Fight Against HIV Infections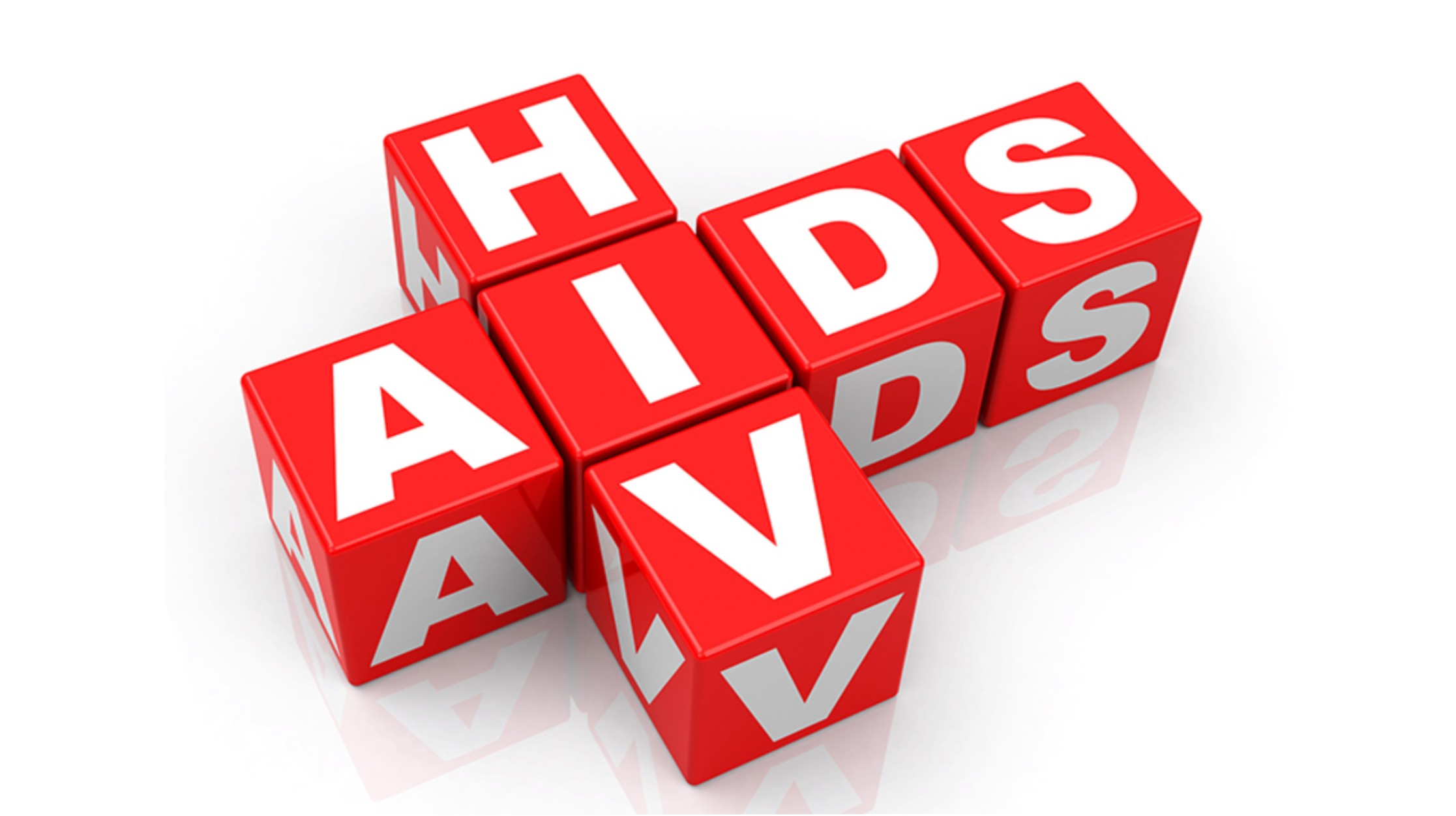 A Non-Governmental Oroganization (NGO), AIDS Healthcare Foundation (AHF), has called on world leaders and stakeholders to redouble efforts towards HIV prevention, testing, and treatment to slow the rising new infection rates.
This is contained in a statement signed in Abuja by the Advocacy and Marketing Manager, AHF, Nigeria, Mr Steve Aborisade, ahead of the World AIDS Day (WAD) yesterday.
The WAD, which has its theme as "It's Not Over", seeks to remind world leaders, global public health institutions and civil society that much work needs to be done to end the AIDS epidemic.
Chief of Global Advocacy and Policy AHF, Terri Ford, said the world has come too far in the fight against HIV and AIDS to let the decades of progress slip away.
He, however, urged the world leaders to relight the fire in the HIV and AIDS fight by putting an increased focus on test and treat, as well as also addressing late HIV presentation.
Ford said; 'We were glad to see the resilience of HIV programmmes worldwide during and after the pandemic.
"However, the latest UNAIDS data shows that the global HIV/AIDS response needs reinvigorating, making the theme even more relevant for this year's World AIDS Day.
"UNAIDS reported 1.5 million new HIV infections in 2021, which were 1 million more than the global target of 500,000 and an estimated 650,000 deaths from AIDS-related illnesses.
AHF Africa Bureau Chief, Dr Penninah Lutung, said the most recent UNAIDS statistics shows that more than 38 million people were living with HIV and AIDS worldwide.
He added that more than 40 million people have died from AIDS-related illnesses since the start of the HIV epidemic.
He also said millions of people were accessing lifesaving antiretroviral therapy, while more still desperately needed it.
"HIV response in parts of Africa has held strong through the adversity brought on by the COVID-19 pandemic.
'`Also new HIV infections are rising in others, and young women and girls remain disproportionately affected, particularly in sub-Saharan Africa", Lutung said.
Young Women Need Information, Knowledge On Menstruation -MWAN
The Medical Women's Association of Nigeria (MWAN), Oyo State, says young females need valid information and right knowledge to understand the concept of menstruation.
President of MWAN, Dr Oyindamola Adeyemi, made the assertions in Ibadan, while distributing a book entitled: "What Our Adolescents Are Asking About Menstruation ?" to selected public schools.
The Tide's source reports that the Association donated the book to four public schools in Bashorun area of Ibadan at an event held at Oba Akinleye Memorial High School, Ibadan.
Adeyemi said the book would empower young girls, parents and teachers with valid information about menstruation, sexual and reproductive health, which she said, had been well researched by a team of experts.
She said that culturally, limited discussions on menstrual and sexual-related matters encourages widespread dissemination of false information.
According to her, this is worsened by our girls seeking answers to their concerns from their peers and social media where they also encounter false information.
Adeyemi said the wrong information, therefore, made them vulnerable for unscrupulous elements in the society to prey on their innocence.
"Therefore, it is important that our young girls have access to valid information, which addresses their concerns and ensures that they are well equipped with the right knowledge they need to understand the concept of menstruation, feel comfortable with it, make the right decisions and ultimately safeguard their reproductive health," she said.
Also, the State Commissioner for Education, Mr Rahman Abduraheem, represented by Deputy Director Schools in the ministry,Mrs Felicia Oyerinde, charged the girls on some valuable tips to maintaining hygiene.
"Changing your pad every four hours, cleaning your reusable pads properly, keeping your Vaginal area clean and wearing comfortable clean underwear, among many more hygienic ways, which can be cultivated by you all to ensure your wellbeing," he said.
Safe Transport, Security, Key To Nation's Growth, Development – Stakeholders
The Nigerian Army,  alongside other stakeholders have reiterated the importance of safety and security in developing the transportation sector and engendering growth of the nation.
They spoke at the 4th National Transportation Summit of the Chartered Institute of Transport Administration of Nigeria (CIOTA) in Abuja with the theme "Transport Safety and Security Administration in Nigeria".
According to the CIOTA President, Dr Bashir Jamoh, the theme is carefully chosen to proffer solution to the challenge of insecurity affecting the various modes of transportation in the country.
Jamoh, who was represented by Prof. Samuel Odewumi of Lagos State University (LASU), said, "this particular summit was on safety and that is the big elephant in the room. All the modes are under threats.
"The air, though regulated by the international agency, has safety as always their first line of consideration in everything.
"The railway that we thought is the safest and easiest, has come under threat and we don't need to remind ourselves what the situations are now with the rail.
"Water transport is the same thing. The road is not in any way better. It carries about 90 per cent of our mobility but it is heavily challenged.
"So, CIOTA feels safety should be the focus. Transport is at the neck of mobility and economy. So, we must do all we can to secure it."
The Executive Secretary, Nigerian Shippers Council (NSC), Emmanuel Jime, represented by Mr Cajetan Agu, NSC's Director of Consumer Affairs, said without security and safety, transport could not develop.
"And transport itself happens to be the catalyst for the development of the economy.
"When you look at the transportation system generally, you will discover that what we have as a system needs a surgical review.
"You can see the sanity on the road when you travel outside Nigeria; so in our capacity as the port economic regulator, what we are charging this summit is to ensure they assist in coming up with standard.
"There must be standard for road, rail, maritime; it is only when we have standard that even the issue of safety and security comes in.