Odje Re- Echoes Need For Electoral Reforms
A legal luminary, Dr Akpo Mudiaga Odje has warned that unless the entire electoral system in the country is reformed, any person appointed to head the electoral body, no matter how tested, will never achieve credible election in Nigeria.
Dr. Odje's opinion seems to be in line with that of the former President Olusegun Obasanjo who  recently told a Voice of America (VOA) that ''Even Jesus Christ cannot conduct 100 per cent free and fair election in  Nigeria''.
Dr Odje who was speaking in a public function organised by Bayelsa State Council of Nigeria Uninon of Journalists in Yenagoa, said that the removal of Professor Maurice Iwu as INEC chairman will do little to eradicate electoral fraud in the country  unless the  system is reformed in line with international standard.
'Even if you appoint tested hands such as Prof Wole Soyinka to become INEC chairman, there is little  he can do. The system is corrupt, until the institutions are reformed, we may not be able to conduct free and fair elections''.
The legal luminary, expressed worry that barely 13 months to the next general elections, there is no sign of  preparations due largely to political crises in the country.
Dr Odje who took a retrospective view on the federal government's amnesty programme, faulted the way and manner of its implementation. ''we called the boys to come out of the creeks and we granted them amnesty but it looks as if we are not prepared for the post amnesty era'', he said.
According to him, the oil companies too are  not helping matters, because their failure to relocate their headquarters to their operational areas was inimical to the development of the region. He called on journalists to live up to expectations in discharging their duties, regretting  that unlike other countries, they are not protected by the constitution.
To this end, he said while being objective in their reports, they should also be security conscious
London Museum Returns Looted Benin Bronzes To Nigeria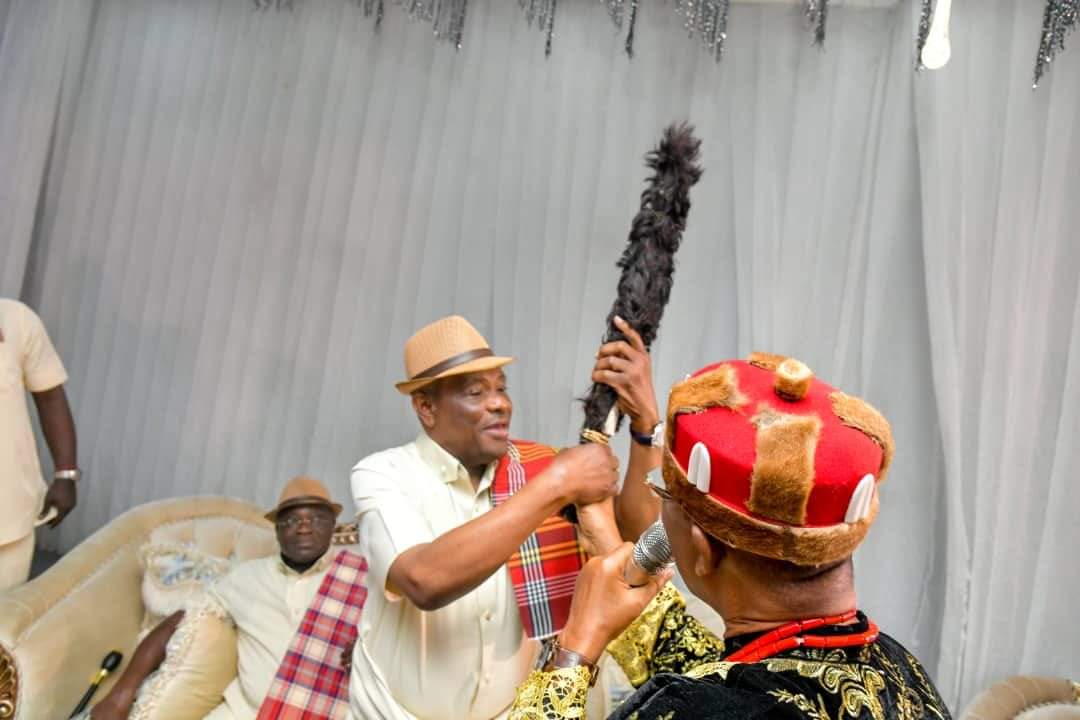 A small museum in south-east London has begun the official process of returning looted Benin bronzes to Nigeria. The Horniman Museum, which houses a collection of 72 treasured items that were taken by force from Benin City in 1897, officially handed over ownership of the artifacts to the Nigerian government.
The Horniman described returning the looted objects as a "moral and appropriate" response after a request from Nigeria's National Commission for Museums and Monuments (NCMM). There are still questions about whether thousands of items which were held at large institutions globally, including the British Museum, will ever be sent back.
However, the first six objects which were being returned includes two Benin Bronze plaques from the royal palace which were handed over to Nigerian officials at a ceremony marking the transfer of ownership of 72 looted items. The items were taken from Benin City by British troops in February 1897.
Nick Merriman, chief executive of the Horniman Museum and Gardens, and prof. Abba Tijani, the NCMM's director general, were asked by journalists ahead of the official handover if they were frustrated at the British Museum's apparent reluctance to hand over the 900 objects it had held for more than a century. Merriman, who said the Horniman had been an "excellent example" of leadership, stated that, "Journalists who ask me about the Benin return always want to ask me about the British Museum."
"I would rather talk about what an excellent example the Horniman is rather than answer questions about the British Museum." The six objects selected in consultation with the NCMM as being representative of the collection of 72 items form the first wave of physical repatriation of Benin objects from the Horniman.
A new agreement between the NCMM and the Horniman will allow the remainder to stay in Britain on loan for now, with a second phase of physical repatriations to follow in due course. Professor Tijani later explained that about 5,000 Benin bronzes were currently "scattered" around the world. He said that he is hoping that talks with various institutions may result in deals that could herald the items being returned from places including Germany and the U.S.
Underage Street Traders Increase Bothers Agency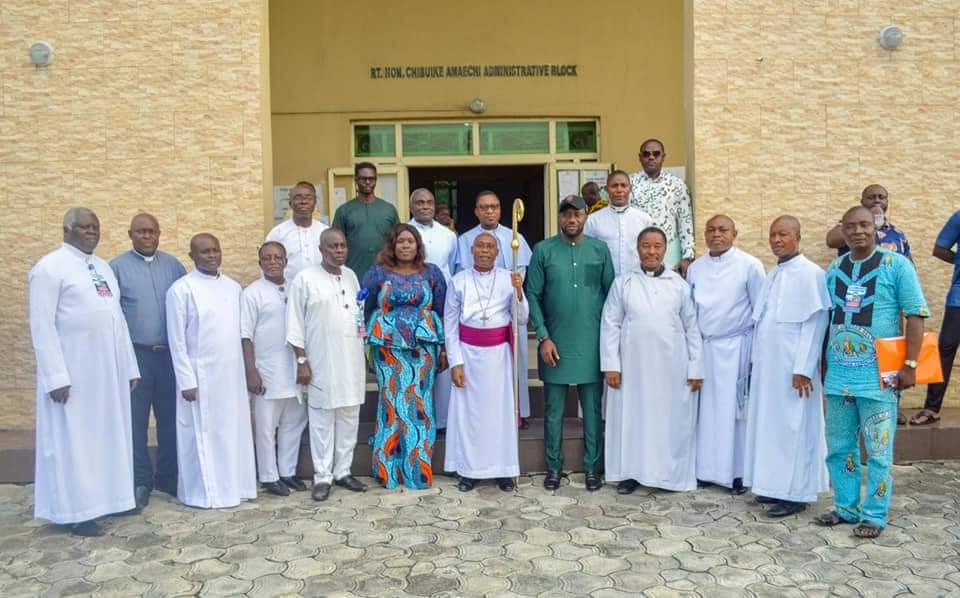 The Delta State Capital Territory Development Agency has expressed worries at the increasing number of underage street traders.
The agency consequently blamed parents of such traders for their failure to ensure proper care of their children and wards.
Its Director-General, Mrs Joan Onyemaechi, told newsmen in Asaba that underage children were becoming common sight on streets in the state capital, whereas such children were supposed to be in school.
According to her, the proliferation of street trading has become worrisome and steps will be taken to ensure that children are taken off the streets.
"More than 8,000 under-age children are on the streets, especially at Koka and Ibusa junctions of Asaba, selling pure water and other items when they are supposed to be in school,'' she noted.
Earlier, some of the hawkers, who spoke with newsmen, said they ventured into selling pure water to earn a living as there were no persons to cater to their well-being.
Ndiomu Lauds PAP's First Class Graduates, Others As Admiralty Varsity Holds Maiden Convocation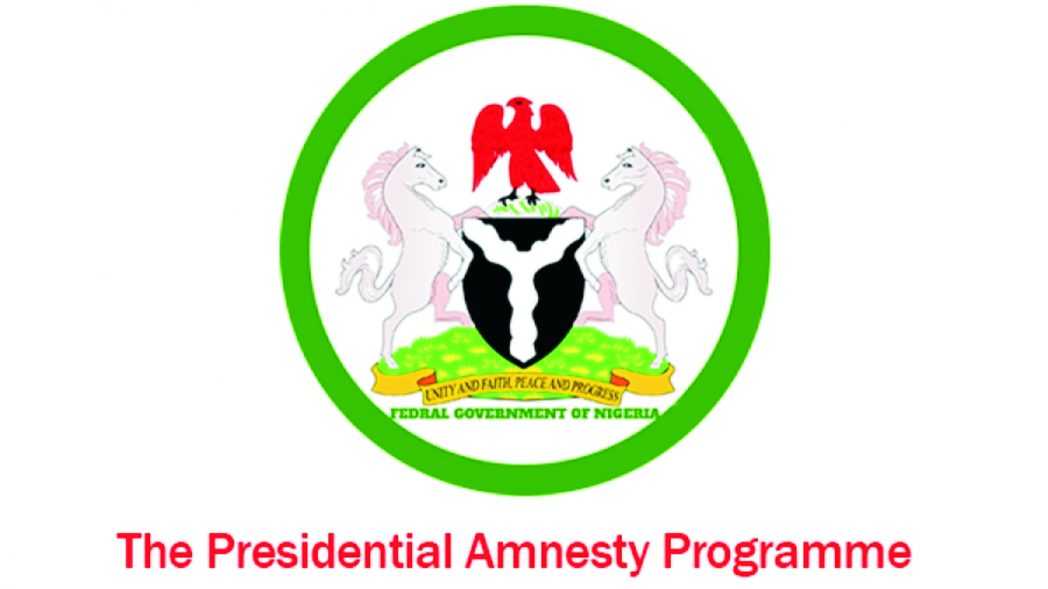 The Interim Administrator of the Presidential Amnesty Programme (PAP), Maj. Gen Barry Ndiomu (rtd) has applauded PAP's First-Class graduates at the Admiralty University of Nigeria, Ebusa, Delta State.
The ceremony, which was the school's maiden convocation, held on the campus, at Asaba, the Delta State capital, saw a female beneficiary of the PAP scholarship, Ms Ebike-Emiyen Doma Perewolatei, emerging as the best graduating student in the Faculty of Arts, Management and Social Science for the 2021/2022 academic session.
The Tide learnt that Ms Perewolatei, who bagged four other awards, including cash gifts, clinched a coveted First-Class degree in History and International Studies with a CGPA of 4.86.
While Alagha Tarinpre Angela, another PAP scholarship beneficiary, who also bagged a First Class degree, was presented with an award and cash gift as the student who exhibited the best leadership qualities.
Another PAP Scholarship beneficiary graduate, Mr Famous Tumodi, who also bagged first-class honours, was awarded the best graduating student in International Relations and Tourism Studies.
In the same vein, another beneficiary of the PAP Scholarship, James Ayefemawei Thomas, emerged as the best graduating student with a first-class degree in Accounting, Business Administration and Economics on a CGPA of 4.72.
Other PAP Scholarship beneficiaries among the ten that bagged First Class are: Olotu Jerry, Peters Isobeye Princess, Bernard Moses Ebiwei, Azibanataram Reuben, Moses Diepreye Immaculate, and Iko Tokoni.
The Tide also learnt that aside the 10 students, 61 other beneficiaries of the Amnesty Programme also awarded Second Class Upper Division at the ceremony in which a total of 118 beneficiaries of the programme graduated.
Speaking on behalf of the Interim Administrator of the Presidential Amnesty Programme, Maj. Gen Barry Ndiomu (rtd), Head of the Reintegration Department, PAP, Wilfred Musa, said the Presidential Amnesty Programme was proud to have sponsored very brilliant minds who have been found worthy in character and learning.
He charged the recently graduated beneficiaries to continue to be good Ambassadors of the university, themselves, the PAP, and the Niger Delta at large, assuring that a good future awaits them if they choose to continue in the excellence they have exhibited in their academics.
He further expressed excitement about the award presented to Ms Alagha Tarinpre Angela, commending her for being an excellent example of a leader, saying it was worthy of emulation by Niger Deltans.
"The PAP is committed to excellence and these students have shown that there is a great future for the Niger Delta region.
"The Interim Admnistrator has revealed that the PAP will not renege on its existing commitment to the students under its scholarship programme.
"General Ndiomu has advised students undergoing studies in other universities to emulate the exemplary academic excellence of these fresh graduates", he said.
By: Ariwera Ibibo-Howells, Yenagoa