Volkswagen Partners ADM On Auto Biofuel Research
One of the leading auto manufacturing firms, Volkswagen (VW) automobile is partnering with one of the world's leading agriculture processors and a leader in biofuels; Archer Daniels Midland (ADM) to further the development and use of biodiesels in the auto industry.
This move, according to the head of Research Engery Conversion Combustion Engines at Volkswagen, Streiger Woltgang, would be a significant step forward for biofuels because of the size of the companies involved with ADM's major interest in the growing automotive market, and Volkswagen's sizeable and growing use of advanced diesel engines in its product line.
Volkswagen explained that the biodiesel is a cleaner burning fuel mixture made by combining conventional diesel fuel with natural or renewable resources such as canola or soybean oil and offers environmental advantages including substantially reduced carbon monoxide and particulate matter (soot) emissions, noting that since it displaces a percentage of conventional diesel fuel being burned in vehicles, biodiesel could also serve to reduce dependence on fossil fuels.
Before now, Volkswagen has also partnered with the Royal Dutch/Shell group to demonstrate teh viability of cars and vehicles powered by synthetic fuel derived from natural gas in Europe, and over a period of time, 25 Volkswagen Golf hatch back powered by 100 horsepower TDI diesel engines were fueled by this clean-burning gas-to-liquid fuel.
The aim of this according to volks was to prove out this fuel's emissions savings characteristics, which are claimed to be similar to that of compressed natural gas but at lower cost, adding that, Shell's high-quality, ecologically acceptable diesel fuel is nearly free of sulfur and aromatics, providing significant environmental benefits.
According to Volkswagen, using SMDS in a Jetta TDI engine results in 50 per cent fewer particulars on 20 per cent fewer NOX emissions, than with conventional diesel fuel.
Synthetic fuel could be used in today's engines and mixed with conventional diesel fuel and is also compatible with existing fuel distribution and storage systems, according to Volkswagen, adding that, the fuel would support advanced power-plants like the company's combined combustion system (CCS).
Immigration Steps Up Anti-Touting Vigilance
The Nigeria Immigration Service (NIS), Passports Command, Ikoyi, has increased its surveillance  on touting in a bid to check extortion within its jurisdiction.
Speaking in an exclusive chat with The Tide in Lagos, last Friday, the Immigration Comptroller, Passports Office, Ikoyi, Lagos, Deputy Comptroller Liman A.I , said the negative impact of touting on the nation's economy would not be allowed to continue under his watch.
He said ,"we are applying persuasion, dialogue and seeking the support of all well meaning stakeholders in this area to spread the anti-touting message and dissuade people from unlawful acts. However, we could apply coercive power as the need arises.
"With the selfless leadership shown by the Comptroller General, Alhaji Mohammed Babandede, we at the PCO, Ikoyi, Lagos, have decided to re-dedicate ourselves to duty and complement the efforts of the CGIS. 
"We are prepared more than ever to wage the anti-miscreants war relentlessly.
Liman assured the general public of friendly environment for legitimate transaction in an effort to strengthen the national economy, warning deviants to shun touting and other related vices.
According to him, "the command has keyed into the various strategies including the use of ICT in gathering of intelligence, among others.
"The service believes that the fight against miscreants within its corridor cannot be undertaken by the service alone, hence our call on Nigerians to partner with us in ensuring that the passport seekers do not patronise touts to defraud them. Our resolve is unshaken and our commitment is total". 
On her part, the Public Relations Officer of the command, a Deputy Superintendent of Immigration (DSI), Mrs Adetoun Shiyindemi, commended the Deputy Comptroller Liman, for his selfless service, pointing out that he has really given the officers and men of the command a sense of belonging. 
"Since the Comptroller came in, it has been a servant-leader relationship here at Ikoyi PCO and we are all motivated to put in our best with what the CGIS has given us, you will see a new immigration service", she assured. 
By: NkpemenyieMcdominic, Lagos
Union Urges NIMASA, RSG To Dredge PH/Bonny Jetty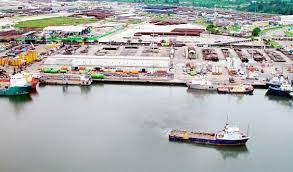 The Bonny Maritime Transport Association (BMTA) has called on the Nigerian Maritime Administration and Safety Agency (NIMASA) and the Rivers State Government to dredge the Port Harcourt/Bonny Jetty to enhance marine operations.
The union said the low shore of the river hampers its operations and grounds boats.
The Marine Safety Officer, BMTA, Comrade Kings Don, who made the call, said the low shore of the jetty was not helpful to marine operations.
According to him, drivers and passengers find it difficult to ply the route whenever the tide is low, thus wasting man hours.
"Sometimes, we push the boat to a level it would afloat due to low tide suffered in the jetty. We are appealing to NIMASA and the state government to assist and dredge the jetty for more efficiency", he pleaded. 
Don described the Port Harcourt/Bonny Jetty as the gateway to Bonny Island and other riverine communities, and called on NIMASA and the state government to intervene and make the marine sector viable in the area. 
He said that the prompt dredging of the jetty would enhance water transportation in the state and improve its revenue generation.
He, however, commended the security agents, especially the Nigerian Navy and the marine police, for rescuing the waterways and creeks from all forms of criminality.
Comrade Don appealed to the security agents to engage in 24-hour patrol of the routes and other channels to save lives and property.
By: Chinedu Wosu
Boat Mishaps: Ship Owner Blames Absence Of Safety Regulations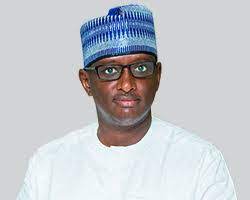 A renowned ship owner in the country, Alhaji Aminu Umar, has decried lack of standardisation and enforcement of safety measures on the nation's inland waterways by the National Inland Waterways Authority (NIWA).
He also blamed lack of will to enforce regulations, safety, standard and regulations on overloading, night voyage, rickety and old craft as causes of mishap on the inland waterways.
Alhaji Umar, who is a former president, Nigerian Shipowners Association (NISA), said in Minna, Niger State, recently that enforcement of safety and standard on the nation's inland waterways was weak.
Reacting to incessant boat mishaps in the country, Umar said, "there is no standard applied on movement of people, as all kinds of boat are being used. It is important that we standardise, because lack of safety and standard will increase accident.
"I think, the task of NIWA is to standardise conditions and procedures on the nation's waterways".
He also called for the regulation of movement of badges and passenger boats across the port environment.
"It's a huge risk allowing badges moving containers around the port area side by side with boats carrying passengers.
"Moving people and containers at the same time is a huge risk, and a safety concern.
"NIWA and the Nigerian Maritime Administration and Safety Agency (NIMASA) and the Nigerian Ports Authority (NPA) should see to this and tackle the menace", he said.