Boosting US-Nigeria Trade Relations
Observers say that Nigeria-United States bilateral relations have come a long way and some of them note that the relations witnessed a dramatic boost in 1999 with the restoration of Nigeria's democracy.
Economists note that Nigeria's main export to the U.S. is crude oil, while its imports from the U.S. include machineries and engineering equipment.
In 2008, for example, Nigeria, which currently stands as the 14th largest trading partner of the U.S., had a volume of trade valued at $42.2 billion (about N6.3 trillion) with the U.S.
Statistics showed that Nigerian goods exported to the U.S. that year amounted to $4.1 billion (about N615 billion), while imports from the U.S. totalled $38.1 billion (about N5.7 trillion).
The goods imported from the U.S. in 2008 include vehicles — $974 million  (about N146 billion), wheat — $930 million (about N139.5 billion), mineral fuel (oil) — $416 million (about N62.4 billion) and electrical equipment — $202 million (about N30.3 billion).
Nigerian exports to the U.S. in 2008 totalled $38.1 billion  (about N5.7 trillion), reflecting a 16.2 per cent increase of $5.3 billion  (about N795 billion) over the 2007 figure.
However, economists note that Nigeria's export to the U.S. is predominantly crude oil, as its non-oil exports are somewhat insignificant.
As part of efforts to address this mono-product export and exploit fully other areas of the existing bilateral trade relations, the Trade and Investment Framework Agreement (TIFA) was signed between Nigeria and the U.S. in 2000.
The agreement is part of a comprehensive U.S. strategy to support the Federal Government's efforts to advance trade and economic development in Nigeria. 
In March 2009, at the 6th TIFA meeting in Washington, both countries agreed to hold an investment forum in the U.S.
The major objective of the forum is to create a platform for American and Nigerian entrepreneurs to interact and strike profitable business deals.
It is also designed to provide a platform for the presentation of existing investment opportunities in Nigeria to U.S. corporate leaders and senior policy makers for consideration.
 The forum tagged: "1st U.S.A-Nigeria Business Forum'', was organised between April 12 and 20 in three U.S. cities – Atlanta, Houston and Chicago — by the Federal Ministry of Commerce and Industry, in collaboration with the U.S. Department of Trade and the U.S Embassy in Nigeria.
The forum was organised to fast-track action in efforts to enhance trade and investment relations between Nigeria and the U.S.
Chief Jubril Martins-Kuye, the minister of commerce and industry, who led the Nigerian delegation to the forum, urged Nigerian and American businessmen to take advantage of the abundant investment opportunities existing in Nigeria.
Martins-Kuye pledged the Federal Government's determination to improve the business environment and investment climate of Nigeria.
He said that the government had initiated some reforms in various sectors of the economy, particularly the power sector, to make the business environment more conducive to investors.
"The various economic reforms initiated by the Federal Government, the anti-graft measures, transparency and the rule of law in place are meant to facilitate trade,'' he said.
The minister expressed the hope that the business forum would engender a quantum leap in trade and investments between the two countries.
"The Federal Government believes that the forum will boost U.S. investments in Nigeria and stimulate value-added non-oil exports from Nigeria,'' he said.
Martins-Kuye said that investments in the non-oil sector, especially through the Africa Growth and Opportunity Act (AGOA), which Nigeria had not fully taken advantage of since 2000 when it came into force, were imperative.
"It is very unfortunate that some countries with less potential are taking advantage of AGOA and Nigeria is still seriously lagging behind,'' he lamented.
Observers, nonetheless, express the happiness that the forum was able to X-ray and market the investment opportunities existing in the various sectors of the Nigerian economy.
The sectors presented to the U.S. market include tourism/hospitality, power/energy, solid minerals/mining, ICT/telecommunications, aviation/transport, SME Development, banking and finance.
Others are infrastructure/construction, agriculture/agri-business, health/pharmaceuticals, oil/gas, marine/port development, environment and insurance.
The forum also gave some public agencies such as the Nigerian Export Processing Zone Authority (NEPZA), Nigerian Export Promotion Council (NEPC) and the Nigerian Investment Promotion Commission (NIPC) the chance to make presentations on existing investment opportunities.
NAFDAC, the Securities and Exchange Commission (SEC), the Nigerian Export-Import Bank (NEXIM) and the Raw Materials and Development Research Council (RMRDC), among others, also made presentations. 
NEPZA's Managing Director, Mr Sina Agboluaje, invited the U.S. business community to invest in the 25 free trade zones in Nigeria, assuring them that they would have the opportunity to repatriate their profits.
"The law governing the free trade zones in Nigeria allows investors to repatriate their profits, dividends and capital appreciation across the border,'' he said.
Agboluaje cited the benefits of investing in free trade zones as the reduction of initial capital outlay since infrastructural facilities like power, water and telecommunications were already in place in the zones.
He said that the fiscal incentives' regime in the free trade zones also enabled approved enterprises to produce cheaply with duty deferral on articles of trade.
"Our clarion call is for American investors to invest in the free zones in Nigeria.
"The Nigerian government is making efforts in several directions to improve the trade environment in Nigeria, with the free zones functioning as centres of excellence for doing business,'' he said.
Agboluaje pledged that investors would be given the freedom to sell any proportion of their products in Nigeria even when the items were prohibited.
"They will be allowed for sale in Nigeria once it has up to 35 per cent value addition,'' he said
However, the NEPC Chief Executive, Mr David Adulugba, decried Nigeria's low non-oil exports to the U.S., which were estimated at $1.8 billion (about N 270 billion) in 2008.
He bemoaned the neglect of the non-oil sector, which, he recalled, made 97.4 per cent contribution to the national economy in 1960, adding that the sector contributed as low as five per cent to the economy in 2008.
Adulugba said that Nigeria, blessed with rich natural resources, ought to use its natural endowment through exports to create employment.
"It is time for us to use our natural endowment to create wealth and employment,'' he said.
Adulugba, however, noted that the greatest problem confronting non-oil exports was that of products' packaging, since most products, regardless of how good they were, lacked proper presentation.
"A product must be able to sell itself on the shelf through proper packaging,'' he said.
The NEPC chief said that virtually all the 36 states of the country were blessed with one commodity and solid mineral deposit or the other.
"All of these resources are lying fallow, begging for exploitation by investors,'' he said.
Adulugba argued that Nigeria had the finest varieties of coffee and tea in the world, adding that the two crops were grown in commercial quantities on the Mambilla Plateau in Adamawa.
He stressed that Nigeria had enormous investment opportunities in agro-allied industry, textiles, forest-based industry, leather, stone and mineral-based industries.
One of the major constraints of exports to the U.S. has been identified as the lack of access to cheap finance for exporters.
"The constraints to Nigerian exporters include limited access to credit, infrastructure deficiencies, weak access to primary products, among others,'' he said.
A representative of the Nigerian Export Import Bank (NEXIM), Mrs Saratu Umar, called on Nigerian investors to avail themselves of the export finance opportunities offered by the bank.
She said that NEXIM was set up to provide credit risk to exporters through lending to exporters in local and foreign currencies.
Umar said that exporters were also being assisted with NEXIM's facilities to stock their commodities when they were off-season, so as to enable them sell the goods during favourable seasons.    
She said that Nigeria, being one of the notable importers of U.S. goods, should be able to do business with U.S. importers if good financial assistance outlets were available.
For  Nigeria's Ambassador to the U.S., Prof. Ade Adefuye, the forum would afford American entrepreneurs the opportunity to understand the major economic reforms initiated by the Federal Government.
The ambassador, who was represented by Miss Lara Butto, an official of the Nigerian Embassy in Washington, stressed that the reforms were hinged on the government's determination to create a market-driven economy.
"For those of you who know little about Nigeria's economy, I am very optimistic that at the end of this forum, you will be able to understand our economic terrain.
"You will also be able to appreciate our abundant human and natural resources, while resolving to partner with us in harnessing these resources.
"Indeed, it has been proven that whichever form of investment is made in Nigeria, the returns have been very profitable,'' Adefuye said.
The general viewpoint on the U.S. side, however, was that apart from the forum, there has been scanty publicity on Nigerian investment opportunities.
To be continued
Yussuf writes for News Agency of Nigeria (NAN)
Grace Yussuf
Discovering Your Life's Purpose
What is Purpose?
Discovering one's purpose is discovering what one needs in life. Discovering what you are meant to be in life. Not what you want to be but what God wants you to be in life. You can never discover your purpose without the help of God.
Ask Yourself Some Questions
You can discover your purpose when you start asking yourself some questions and give answers to such as "what do I need in life?" (Your purpose in life) by finding your purpose, you will know what you need in life and life will be easy for you. Sometimes, we want every good thing in life but what really matters is not what you want but what you need in life. People respect you when you discover your purpose and start making serious decisions. God is your creator and what he needs from you is your purpose. Discovering your purpose on time makes you more successful in life, you need to focus on the present, look forward, think big, do what you love, stay positive, be persistent, get the job done, fight for something you believe in. To be a successful being in life, you also need to manage your time effectively.
Sometimes, people find themselves doing or studying what they don't need. Your potentials determine your purpose in life, don't feel bad on yourself because, with the right information, your purpose is sure. You will get to a place in life and these things will be very useful to you.
Nothing happens as a mistake; they all have their purpose to fulfill in life. Spend at least one hour or thirty minutes every day to do what you have passion for.
Time Management
Time management has a very big role to play in discovering one's purpose in life. Why most people suffer a lot in life is because they waste too much of their time doing nothing. We sleep too much; we rest too much; let's make every moment to be useful. Sleeping too much won't do us any good. Push yourself because no one else is going to do it for you. The fact that you are not where you want to be should be enough motivation.
Life without purpose is time without meaning. It is useless to keep ample time if there is no end towards which we are moving. God calls you in this world for you to discover your purpose and work towards it. Your plans cannot change God's purpose. What God calls for, he provides for.
Sometimes people will say I want to be rich in life. If you said so, fine, then learn how to manage your time and discover your purpose in life. Most times, our parents do destroy our destiny by forcing us to study what we are not meant to just because they had a dream of studying it but were not opportuned to. Parents should ask knowledge from God so as to know what their children need in life.
Procrastination can damage you from going far in life. To be successful and fulfill your purpose in life, you need not to postpone what should be done now. Procrastination is a grave in which opportunities are buried. In life, many people have missed their chance of success because of postponement.
All the pain of yesterday can be forgotten tomorrow if we know how to manage our time effectively and discover our purpose in life. For your management of time not to be in vain, you need to concentrate on one thing such as what you love to do, because it is no good to do everything at the same time (he who is everywhere is nowhere).
Everybody wants to go to school, have their certificates, and be a hard worker in life. But is that all there is in life? Imagine if everyone in the universe goes to school, have their good certificates and work in very good places in life, then who will be the cleaner? Who will be the security guard? Who will be the house maid? How you see life is much more than you think. Purpose is only found in the mind of the creator. Only God knows the purpose for your life.
Now you can see why everybody cannot be rich in this life; neither will everyone be poor in life. The term rich would not exist if there are not poor people existing in this world. The terms rich and poor are given because people have and people lack.
You can never change how you have been created and what you have been created for no matter what. You being a cleaner is because there must always be someone dusting up the place. If there is a man to dust, there will always be a man to clean up also. If your purpose is to be a cleaner, be the best cleaner ever. Cleaning is not just ordinary, you can achieve excellence in cleaning. Excellence in doing ordinary things extraordinarily well.
Every product is produced by purpose, for a purpose, and all things begin and end with purpose. Your existence is an evidence that this generation needs something that your life contains.
The reason why you exist in your family is because there is something that has to be done in your family and it's only you that can do it; no one else. If you are born into a poor family it's not your fault, but it will only be your fault if you remain there, because you have been born in to a family to make great things happen by managing your time and discovering your purpose in life.
You can start by having a time table in your house such as time to study, time to do what you love, what you have passion for. And in the process of studying, anything you seem not to understand, you do well to ask someone that knows it more than you. Don't feel shy to ask because no one knows everything but everyone knows something.
You can also help others to discover their purpose by changing your mindset, especially with the way you think and the way you communicate with them. Let people see you as a person that really knows your purpose in life. Let people see your good lifestyle and try to build theirs also.
Always do things at the right time. Or better do something even if it is late than not to do it at all. Conclusively, a man can't exist without having a purpose in life, your existence is an evidence that God has a purpose in you and this purpose can be discovered with the help of God, and also by management of time. I know we can't help everyone, but everyone can help someone. We can change the world by fulfilling our purpose in life. Nothing is impossible.
By: Endurance Osadebe
Osadebe wrote in from Eastern Polytechnic, Port Harcourt.
Re: Wike, Combat And Cant: Negative Criticism Taken Too Far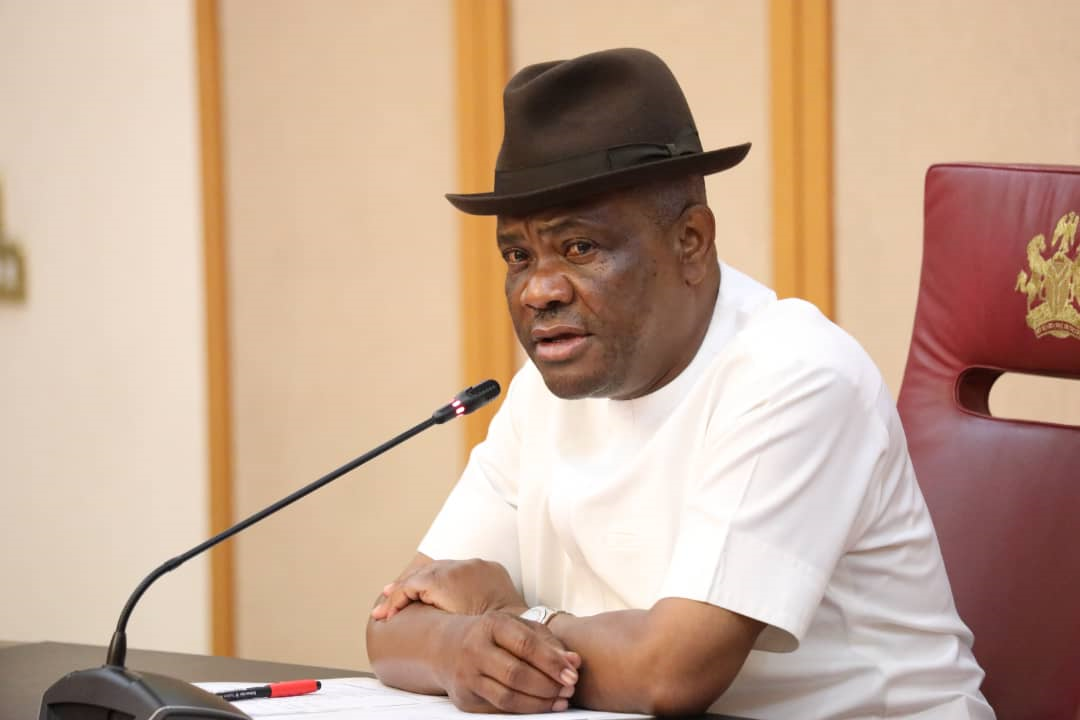 Our attention has been drawn to the article published in the "Hardball" column of The Nation Newspaper on Tuesday, September 28, 2021, titled: "Wike, Combat and Cant" and we cannot help but laugh once again at the manic obsessiveness, which the author of this particular 'Hardball' segment, has with everything that has to do with Governor Nyesom Wike.
However, what is rather very disturbing in this constant display of professional mercantilism and the unrestrained effort to mislead the people and misinterpret every action and comment of Governor Wike.
One must say, it is rather shameful for a journalist to resort to the penchant of subtle, yet crude and dangerous slander, to attack anybody who dares to challenge the status quo.
Governor Wike's remarks at the Interdenominational Thanksgiving Service in commemoration of the Nation's 61st Independence Anniversary, at St. Paul's Cathedral, Diobu, Port Harcourt, on Sunday, September 26, 2021, represents the heart cry of every patriotic Nigerian.
Those who listened to his comments, will also agree that the summary of what Governor Wike said was that enemity, hatred, division have become the definining indices of Nigeria today at 61 years.
He said Nigeria is a dysfunctional nation, where the judiciary has been intimidated, children are not in schools and doctors not in hospitals as a result of endless strikes. According to him, credible elections cannot be conducted and the National Assembly has become a place where anything goes in favour of the government in power, even if it is not in the interest of the people.
Sadly, only Nigerians who are feeding fat from such a country and indeed journalists like the author with his obvious anti-libertarian counter progressive propaganda, which promote and protect the interest of these individuals, will disagree with Governor Wike's observations and even go ahead to cast puerile aspersion with pedestrian examples on his comments.
Suffice it to say that at a time when majority of Nigerians have been numbed into a development hiatus by the overwhelming suffocation of poverty, censorship, insecurity, nepotism, administrative ineptitude and a certain form of political autocracy which have all been elevated dangerously to statecraft and existential norm, a journalist who should professionally serve as the voice and conscience of the people has become the very instrument to justify these anti-development onslaught on the people.
What is even more worrisome is the realization that the author, rather than raise alarm over the deliberate polarization of the country along all the major incendiary fault lines of ethnicity, religion, partisan seclusion, intimidation and persecution, selective inquisitions and all the divisive tendencies which have sadly reversed all the gains made over 61 years, has now embraced the fifth column business of hounding those who speak up against these ills.
To even describe Governor Wike's comments during that interdenominational church service, as "combat and cant' as the writer did with misplaced elitist authority, is so unfortunate that it shamelessly exposed the real hypocrisy of a journalist and his sponsors, who are not only living in regrettable, unpardonable denial, but are the very dangerous ilk who are constantly and deliberately subverting national consciousness and turning the glaring truth of what Nigeria has become, on its head.
It is indeed a crying shame that we have in the last six years, transformed quite pathetically, into a nation where for example, state Governors, whose voices ought to be resonating loudly against the impunity that undermines our democratic federalism, have been brow-beaten into a complicit silence, as we watch in helpless horror, the systematic regression and overhaul of a nation's development garnered painstakingly over 61 years.
Nigeria has never been more divided at any time in its 61 years history than it is today. The country is presently in a dangerous connundrum of identity crises stoked and fuelled by the continued endorsement and justification of leadership impunity and docility by the likes of the writer. Is it any wonder therefore that Governor Wike's voice is the only one resonating loudly, clearly and independently against these manifestation, as we celebrate the auspicious occasion of our independence as a country that is 61 years old?
Ironically, even many of the leaders who have chosen to couch these desperate times in hopeful platitudes, celebrate the reversal of national essence with choice phrases and pretend with motivational innuendos that a nation which totters precariously on the brink of self implosion and immolation, is making progress, know deep down in their hearts that they are lying to their people.
Governor Wike has proven time and again that he is a courageous, bold, focused and determined leader, who will say a thing like it is and not address it by any other name, just to sound politically correct and please some people.
By the way, at the end of his exhortation, Governor Wike called on the congregation, with the permission of the Church, to join him and the choir to sing the first and last stanzas of the Hymn, SSS 577: "I need Thee Every Hour". This was indeed quite apt and poignant, to capture the mood and state of affairs in our country today.
There's definitely no doubt whatsoever that Nigeria needs help at this time in our nation's evolution, as we celebrate 61 years of Independence.
Nsirim is the Commissioner for Information and Communications, Rivers State.
Soot: Can N'Delta Escape Doomsday?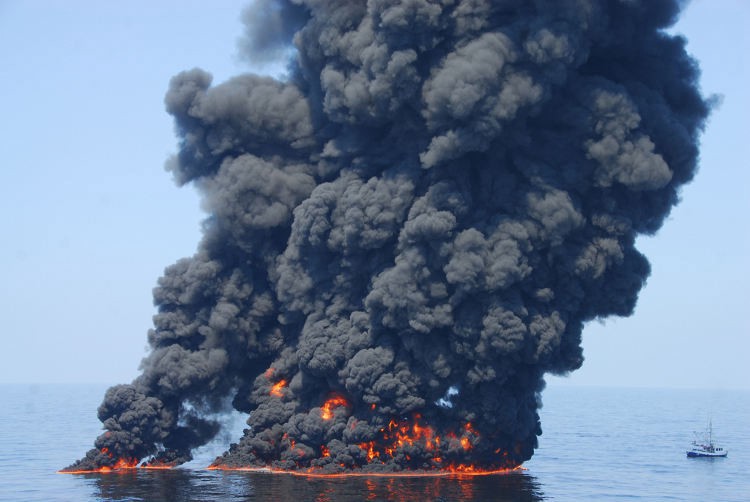 A popular saying in Nigeria's 'Pidgin' English states: 'Monkey dey work, baboon dey chop'. It simply means that while the monkey (which is usually smaller in size than the baboon) is working very hard to eke out a living for itself, the baboon uses its larger figure to intimidate the monkey and survive from the proceeds of the monkey's efforts. This, in a nutshell, explains the plight of the oil-rich Niger Delta region of Nigeria.
The import of this popular saying in the context of this discourse is that while the Niger Delta Region produces the crude oil, which has been the mainstay of the country for over sixty years, and also bears the brunt of oil exploration and exploitation activities, the northern part of the country, which views leadership of the country as its birthright, enjoys more from the proceeds of crude oil.
Much have been said and written by different people, including scholars, about the plight of the people of the Niger Delta in Nigeria, such that at some point, one may easily feel saturated, and possibly irritated, out of a feeling of over-information that now sounds hackneyed.
But the truth is that, from the point at which crude oil was first found in commercial quantity at Oloibiri, in present-day Bayelsa State, in Nigeria, till today, the life of the people in the Niger Delta region has never been the same. Rather than be a source of development to the people in all spheres as it is with the advanced climes, some of which do not have the quality of crude oil the region has, it has been a source of clear dehumanisation of the people.
The apparent euphoria that greeted the discovery of crude oil in the Niger Delta region of the country in anticipation of its implication in terms of what the people stand to benefit as host communities, at inception, soon gave way to nostalgic chronic acrimonious feelings as the days turned to weeks, months, years and now decades.
Perhaps what would amount to an inkling of what is now the fate of the people of the region today was the February 23, 1966 declaration of the Niger Delta Republic in what has become known as The Twelve-Day Revolution' by the late Major Isaac Jasper Adaka Boro, nicknamed Boro.
Boro's grouse was the exploitation of oil and gas resources in the Niger Delta areas which benefited mainly the Federal Government of Nigeria and, at the time, the Eastern Region with capital in Enugu, while nothing was given to the Niger Delta people. He believed that the people of the Niger Delta deserved a larger share of proceeds from the oil wealth.
Consequently, he formed the Niger Delta Volunteer Force (NDVF), an armed militia with members consisting mainly of his fellow Ijaw ethnic group. They declared the Niger Delta Republic on that day and fought with Federal forces for twelve days before being defeated. Boro and his comrades were jailed for treason.
They were, however, granted amnesty by the Federal regime of General Yakubu Gowon on the eve of the Nigerian Civil War in May 1967 on the condition that they fight for the Federal Government against the Biafrans. Boro, and some of his comrades, most prominently Owunaro, his second in command in the NDVF, subsequently enlisted in the Nigerian Army.
Boro was commissioned as a Major in the Nigerian Army. He fought on the side of the Federal Government, but was killed under mysterious circumstances in active service in 1968 at Ogu (Okrika) in Rivers State.
But the struggle Boro started has taken different dimensions in the Niger Delta ever since, with seemingly less impact as far as the Federal Government's response to the demands of the region is concerned. It's such that after over sixty years of oil exploration and exploitation in the region, all the people have to show is what amounts to deliberate and planned, but gradual destruction of their sources of livelihood, leading to a life of penury, underdevelopment, and currently a possible end to their lives through endemic illnesses such as cancer and like ailments warranted by their exposure to the ravaging soot in the region.
Soot is a mixture of very fine black or brown particles created by the product of incomplete combustion. It is primarily made up of carbon, but it can also contain trace amounts of metals, dust, and chemicals. It is different from charcoal and other by-products of combustion because it is so fine. These tiny particles may be under 2.5 micrometers in diameter which is smaller than dust, mold, and dirt particles.
Beyond artisanal refining, possible causes of the soot also include emissions from asphalt factories, indiscriminate burning of mixed waste, burning of tyres and vehicular emissions, according to a Report by a technical team set up by the Rivers State Government in 2019, to generate preliminary air quality data in Port Harcourt. However, none of these has so infested the region's cloud with soot as illegal oil bunkering.
Experts say that the small size of soot is what makes it so dangerous for humans and pets, because it can easily be breathed deep into the small passageways of the lungs, which is why repeated exposure to soot is linked to respiratory illnesses, heart disease, and cancer. Soot is, therefore, more than just an unsightly nuisance. It is a danger that cannot be left in the home or environment.
In 2017, a reporter, Yomi Kazeem, wrote, "Across Nigeria's oil-producing Niger-Delta region, environmental pollution has long been a part of daily lives. But while residents have become used to multiple oil spills which have damaged livelihoods and farmlands, they currently face a new kind of danger: rising black soot particles in the air. Since November, residents of oil industry hub city, Port Harcourt, are complaining about increased soot residue on surfaces in and out of their homes".
Back then, Nigeria's Ministry of Environment declared an air pollution emergency in the affected areas. The Ministry claimed that preliminary test samples of the soot indicated it was caused by incomplete combustion of hydrocarbons as well as asphalt processing and illegal artisanal refinery operations.
In a bid to curb the pollution, Kazeem stated, the Ministry shut down an asphalt processing plant operating in the area. The State Government has also sealed off a Chinese company in the city for what it tagged 'aggravated air pollution, and breach of environmental laws'.
On their part, residents petitioned the United Nations Environment Programme to intervene by investigating the problem while they subtly protested the increased pollution on social media, through the "#StopTheSoothashtag".
Since then, the best that has been heard about addressing the issue of soot in the Niger Delta had been what can be easily dismissed as subtle complaints on social media by few concerned individuals and organisations involved in environmental health pursuits. Thus, the quantity of particles forming soot that is emitted into the air on a daily basis has increased almost unabated.
For the Federal and State Governments, their efforts so far had been at best mere media hypes in a make-belief establishment of modular refineries in the Niger Delta, which the Federal Government also wants established in the north that does not produce oil, like it did in building refinery in Kaduna State, an act widely viewed as misplacement of priority as far as establishment of modular refineries as a solution to soot is concerned.
In 2013, scientists found out that dirty air caused more premature deaths than unsafe water, unsafe sanitation, and malnutrition in Africa. The obvious implication is that if the Niger Delta is increasingly infested with soot and genuine necessary steps are not taken to check it, the region will most likely go extinct in years to come. The form this will take, and how soon it will manifest are the questions that currently prop up in critical analyses.
During one of such analyses, an environmental toxicologist with the Department of Animal and Environmental Biology, University of Port Harcourt, Nigeria, Dr. Emmanuel Oriakpona, hinted that the most likely consequence of unchecked increase in soot infestation in the Niger Delta is loss of the region's ecosystem and human health.
"We shall experience loss of our ecosystem and loss of our health. This is the summary of what will happen to us: major loss in our ecosystem. If you go to the mangroves and see the devastation by crude oil, and you also go and see what the people actually carrying out the refining process are going through, you'll appreciate this better," he said.
According to Dr. Oriakpona, the situation is worsened by the fact that there is an obvious collaboration between those involved in artisanal refining of crude oil and authorities vested with the responsibility of stopping it. The reason is that such authorities are rewarded with huge financial benefits accruable from the business. This is further buttressed by some key players in the illegal oil refining business whose locally made boats and products were at some points burnt by security agents who felt that their exploitation of the people involved in the illegal trade was challenged.
By: Soibi Max-Alalibo