Imo Begins Sale Of LG Election Forms … Ahead Of August 7 Polls
The Imo State Independent Electoral Commission (ISIEC), has commenced the sale of nomination forms for local government council elections scheduled to hold on August 7.
Sources said no council elections have been held in the state since Gov. Ikedi Ohakim assumed office in 2007.
Ohakim, however, appointed transition committee chairmen to man the councils and last month, he replaced them with sole administrators.
The ISIEC Chairman, Emma Nwonye, said that forms for the chairmanship post would cost N20,000, while that for councilorship would sell for N10,000.
According to him, chairmanship and councillorship aspirants are expected to return their completed forms with N100,000 and  N25000 fee respectively, on or before May 18.
Nwonye said that political parties were free to commence their electioneering campaigns immediately after the sale of nomination forms.
He told newsmen that the commission was determined to conduct a free and fair election.
Group Urges NASS To Veto Electoral Reform Bill 2021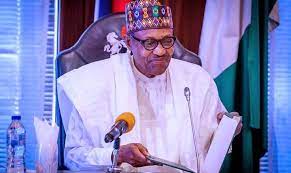 The Organisation for Community Civic Engagement (OCCEN) has said that the National Assembly must veto the Electoral Reform Bill 2021 if President Muhammadu Buhari refuses to assent to it.
The group accused Buhari of applying delay tactics in signing the bill just as he did in 2019 which compelled the Independent National Electoral Commission (INEC) to use the 2010 Electoral Act in the conduct of the election, despite its deficiencies.
Speaking to newsmen in Kano, Monday, the Executive Director of OCCEN, Abdu Razak Alkali, said, "the National Assembly has done a wonderful job and this is the first time that the legislature, the CSOs and the generality of Nigerians are on the same page.
"Unfortunately, with two weeks left until deadlines, the President is yet to assent to the bill and has been foot-dragging and unjustifiably delaying on the bill, this should be worrying to every Nigerian because it appears the President is listening and giving priorities to some powerful and selfish categories of politicians.
"Sadly, this issue is taking a similar approach to how the President behaved pre 2019 elections which made INEC to use the 2010 Electoral Act despite all deficiencies in the Law".
According to him, the President needs to do away with the selfish interests of some Nigerian politicians and focus on what is in the best interest of Nigeria and its citizens.
The director of the civil society said it is very clear to all peace-loving Nigerians that the conduct of the party elections through direct primaries in Nigeria remains the most transparent mode of nominating candidates.
"While the current system of indirect primaries has handicapped women and youths from achieving their political leadership, the direct primaries would surely give them that chances and opportunities," he said.
PDP Criticises Ondo Gov On Varsity Award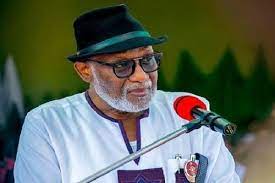 The Ondo State chapter of the Peoples Democratic Party, has again criticized the state Governor, Rotimi Akeredolu, over an honorary doctorate degree conferred on him by the Ajayi Crowther University, Oyo, on Saturday.
Akerodolu was conferred with a Doctor of Law (Honoris Causa) Degree, amid fanfare by members of the All Progressives Congress.
State Publicity Secretary of the PDP, Mr. Kennedy Peretei, in a statement titled, 'Akeredolu's misrule in Ondo State (7): it is shameless to receive award from a university when yours are under lock and key', issued in in Akure, on Sunday, condemned the governor for receiving an award when universities in Ondo State were in crisis.
The statement read in part, "…It beats common sense and logical reasoning for a governor whose song is paucity of funds to mobilise almost everybody in the political circle of Ondo State to Oyo for an award. The list is simply endless.
"If the Governor attached so much importance to this award, is it then not an irony that all the state owned-universities which he is Visitor to are under lock and key? Could he receive this award if Crowther University has been closed down like the universities he presides over?
"A cursory look at the footage of the ceremony engenders nothing but pity for a man that can shut down the government of Ondo State for the purpose of a personal award that brings no single benefit to the people of the state.
"Every passing day, the APC government under Rotimi Akeredolu demonstrates that the suffering of the people means nothing to him.
"Otherwise, he should have quietly gone to Oyo to receive his award without putting a strain on the resources of the state. I need not add that in the fullness of time, some of these frivolous spending will be refunded to the Ondo State treasury."
In response, the state APC Spokesperson, Mr. Alex Kelaniya, said, "The award, no doubt, is in recognition of Arakunrin Akeredolu's selfless contributions to the development of jurisprudence in Nigeria, enhancement of human rights, and his avowed commitment to good governance."
'Nigerians'll Reject APC Over Hardship'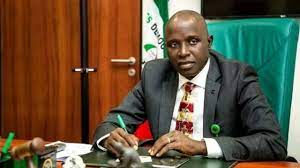 Deputy Chairman, Senate Committee on Defence and Senator representing Plateau North, Istifanus Gyang, said Nigerians would reject the All Progressives Congress (APC) in 2023 elections following the hardship and pains the government have inflicted on citizens.
He described the APC as a failed political party due to it insensitive in addressing insecurity, economic woos and skyrocketing prices of foodstuffs and cooking gas in the country.
Sen.
Gyang stated this on Monday during the distribution of trader moni to 512 widows and scholarship to 611 students in Plateau North Senatorial District, held in Jos, Plateau State.
"As we go towards 2023, we in Plateau State will have leadership that will prove that what we are seeing now is a total failure, what is going on now is a total failure.
"A government that has no respect to the rule of law, no respect for constitutionality and insensitive to the plights of Nigerians. I challenge the Governor of Plateau State to an open debate".
Gyang explained that his empowerment programme captured strategically 512 widows and  611 students drawn from the 6 Local Government Areas that make up Plateau North.
"We are empowering 512 widows and 611 students are given scholarship. We are giving the widows N20,000 each and each student will go with N10,000.
"The assistance as empowerment of our constituents is something that has been ongoing, the widows and students are special category that is dear to my heart, knowing what my mother faced following the demise of my father and the difficulties that I went through in school and the challenges of indigent students are what prompted this intervention.
"It is not just something that came without concept; it is a product of personal experience. These two groups deserve attention much more than I am doing but with greater capacity, I will do more to this particular group.
"For the widows, this empowerment is for the petty trading. Recall the Federal Government through the Vice President, Prof. Yemi Osinbanjo, went to the market and distributed N10,000 as trader moni and I am giving N20,000 which I believe will enhance their businesses and those who don't have to start one.
"For the students, the state government is giving them N5,000 scholarship and I am giving my constituents N10, 000 to alleviate their challenges.  I have experienced what it means to be in school without financial support.
"The little I am providing can help the students to get a book and pen and to even have a lunch from it and so that is going to create greater impact, which can better imagine."