The (Re) Election Of Prof Iwu …As The Umpire Scrambles For Votes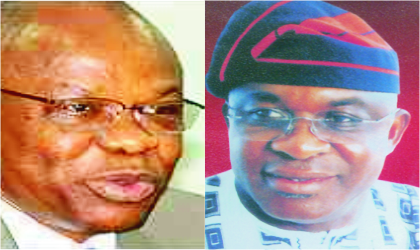 The return from your work must be the satisfaction which that work brings you and the world's need of that work. Without this  work… which the world does not need- this life is hell.
William E. D.D Bois
(To His Newborn Great-Grandson)
By June, this year, the chairman of the Independent National Electoral Commission (INEC), Professor Maurice Iwu would have served out his tenure and ought to start preparing to walk away, shoulders high or crest fallen. The choice he makes shall depend largely on the outcome of his on-going 're-electioneering campaign' and those of many other Nigerians battling to truncate his ambition of superintending the next series of elections, billed for next year.
Iwu did not require campaign posters, paid or unpaid supporters, rallies, newspaper advertorials and sponsored or unsponsored public speeches by notable Nigerians about his very impressive credentials, before former President Olusegun Obasanjo graciously named him Chief Umpire of the 2007 elections. But from all indications, he does now, if only to retain that plum job.
Worried sick that the much trumpeted electoral reforms may truncate his, now very obvious campaigns  for re-appointment, Prof. Iwu has demonstrated, in my view, a regrettable measure of desperation not expected of an umpire of not a school soccer competition, but one to determine the future, fate and fortunes of a country of over 150 million citizens.
In that capacity, Iwu will again be expected to decide who should be disenfranchised or not and those who must aspire to any office or not, no matter how popular such a politician may be among members of his constituency. In the process leading to 2007 elections, the fear of Iwu, among ambitious politicians, was the beginning of wisdom. He, along with the powers that be determined faces that should not appear on national television as electable, but if they must be seen on pages of newspapers at all, it must be as 'DISCLAIMER' by the Nigerian state, which Iwu represented. So despicable was the process that duly elected candidates on various party platforms got turned back and were replaced by sorry substituted with strange names on the instructions of, many believed, the Presidency, his employers.
Infact, there were instances when, many repeatedly accused Iwu's INEC of bending the rules in favour of the ruling Peoples Democratic Party (PDP), to allow for replacement of questionably disqualified candidates with new ones, even after the timeline that was legally permitted for such changes. In other circumstances, candidates duly elected by parties at their official primaries and which INEC directly monitored, were denied accreditation by the electoral body because the party that elected them in the first place had a rethink and simply wrote in to say that the earlier name forwarded to it was "done in error". Even when the electoral laws insisted on cogent and verifiable reasons for such change, Iwu's INEC did the opposite.
For such acts of omission and commission, men like Rt. Hon. Chibuike Rotimi Amaechi went through hell before getting justice from the nation's highest arbiter-the Supreme Court. Others who could not brave the odds against such risky legal voyage berthed and prayed for the unfriendly referee's tenure to elapse before contemplating any new electoral move.
If the processes leading to the elections were flawed, the elections themselves were a huge failure, a disgrace to Nigeria and above all huge shame in the eyes of the international community. The Nigerian Bar Association (NBA), whose members also  monitored the elections along with other volunteers described it as less than credible, violence-prone and unacceptable. These are to put them lightly.
Infact, there were instances when, the official result sheets of an election got to a given party weeks before the election, to enable it prepare results before the official date. It reminds me of former Rivers State Governor, Peter Odili's second term election, when, more than the registered list of voters in Rivers State miraculously turned out to vote their beloved governor.
When the dust died down an ever so eleoquent, and grateful Governor Odili told an assembly of Labour activists on May Day, in 2003, "I thank you for voting massively for me" and joked in pidgin English, but ona nearly put me for trouble-o, in veiled reference to the truth of over-voting.
All the attempts by one of Odili's embattled opponents, Chief Sergent Awuse to display facts and figures, using voters registers to prove, where, voting did not take place, in addition to brandishing unstamped voters cards, but whose holders were believed to be part of the victory march, came to naughts.
Under Iwu's watch however, names like Ban Ki Moon, Oliver Tambo, Bill Clinton, Sarah Bush, Late Saddam Hussein, Late Adaka Boro, Late Sani Abacha and even Cocoanut Island, appeared on voters registers, as members of the Nigerian electorate and there are no valid proofs that anything has changed. So disgraceful, some candidate even won an election while in prison custody.
Generally, the elections were believed to have been rigged in favour of the highest bidders, seating executives and at other times, Iwu's power House clearly, played out the ruling party's script. In clear terms, INEC, under Iwu's watch, in the view of most Nigerians, failed to exercise the independence of an electoral umpire and that I agree greatly affected the credibility that ought to have been ascribed to an election of the kind.
How then, can one with such depleted credibility; one believed to have compromised positive discretion when most needed and one whose judgements on elections were roundly criticised and upturned by various courts of law as immoral and unjust, be depended upon to supervise yet another general elections? In 2011?
This consideration, without doubt, accounted for the March on Abuja, penultimate Wednesday, by organised Labour under the aegis of the Nigeria Labour Congress (NLC) with the warning of a nationwide strike, should the Presidency re-appoint the embattled professor. Tagged, "March Against Our Common Enemy- Election wuruwuru," the NLC rally urged government never to contemplate Iwu's re-appointment.
Strangely, not ready to sit by, and  be out-done without a fight, the supposed umpire, it appears to me, is all out seeking support of notable Nigerians, singers, drummers and T-shirt and face Cap loving youths to counter the huge opposition to his re-election, sorry possible re-appointment.
For the same reasons, Iwu met with those who matter at the National Assembly, first on March 11 and then on March 19, this year and where, he virtually sought their understanding and eventual re-consideration. That save-my-job tour, many fear, might have had little to do with the controversial Senate decision, to leave, with the Presidency, power to appoint an INEC chairman, against the suggestion by the Uwais Electoral Reforms Commission. But I disagree, although, mine hardly matters.
As if that was not serious enough, an obviously pro-Iwu praise singing ensemble by the stage-name, Alliance for Defence of Democracy and led by one Ikenga (not the famous Ikpokirikpo Crooner) but one with Imo Ugochinyere surname, staged a walk to the same National Assembly that Iwu, had visited earlier to, protest against the removal of the professor. For a job well-done?
Seriously, the appointment of an electoral umpire ought not be subject of these kind of controversy, because in the hands of such an appointee rests the destiny of a nation, her credibility and respect in the comity of nations.
With the grandstanding thus far demonstrated by Prof. Iwu, the respect for a thankless national service, which chairmanship of an Independent National Electoral Commission ought to earn, seems replaced by a desperation grounded in personal desires and appetites. An individual with such appetites to protect deserves not a chance to seat in judgement over the fate of others.
My Agony is that the Senate has inadvertently, played into Iwu's hands and narrowed down what should have been a rich list of honest, nationalistic and credible Nigerians to choose from, if screened by the National Judicial Council (NJC) and re-examined by the Council of State before forwarding the likely choice or choices for confirmation by the National Assembly, as demanded by many Nigerians.
The argument by arrow-heads of the senate to the effect that even some judges appointed by the NJC are also not above board Methinks, begs the question. That, one of two judges failed to impress the senators does not remove the importance and urgency of a country still rebranding to have a properly independent electoral commission, selected from the best, by all three arms of government, the Executive, the Judiciary and the Legislature.
In that way, such an appointee will not bend the rules in favour of a party through the issuance of advance copies of election result, sheets, to be completed and returned as valid on Election Day.
It is the failure of that noble move to insulate INEC from the Presidency, thanks to the senate, that has encouraged Iwu to continue his open re-election campaign. I think the Presidency should reject him. And fast too.
Again, RSG Begins Unveiling, Flag-Off Of Nine Key Projects, 'Morrow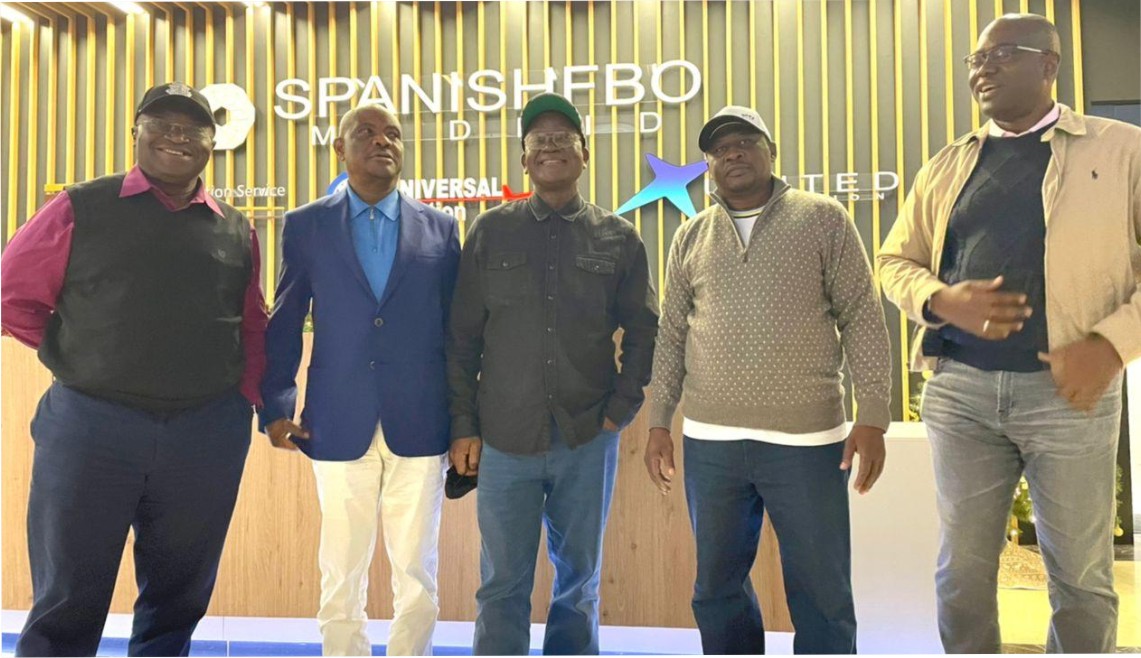 The Rivers State Government has rolled out the drums to herald another phase of official commissioning of key projects embarked upon by the Governor Nyesom Wike-led administration in the state.
A statement by the state government said that the process is in continuation of the commissioning and flag-off of projects by Governor Nyesom Wike.
It indicated that Rumuola flyover would be commissioned tomorrow, while the GRA flyover would be commissioned on Saturday.
The also stated that the government would commission the Ezimgbu Road on Monday, December 13, 2021; with another commissioning of Tombia Road Extension scheduled for Tuesday, December 14, 2021.
The statement said that the governor would commission the Safe Home, Borikiri, Port Harcourt on Wednesday, December 15; while on Thursday, December 16, 2021, the governor would commission the Odokwu internal roads.
Also, the governor would continue the flag-off of key infrastructure projects with Chokocho-Igbodo Road slated for Monday, December 20, 2021; Oyigbo-Okoloma Road on Wednesday, December 22, 2021; and Magistrates' Court Complex, Port Harcourt on Thursday, December 23, 2021.
Wike Justifies N7bn Libel Suit Against THISDAY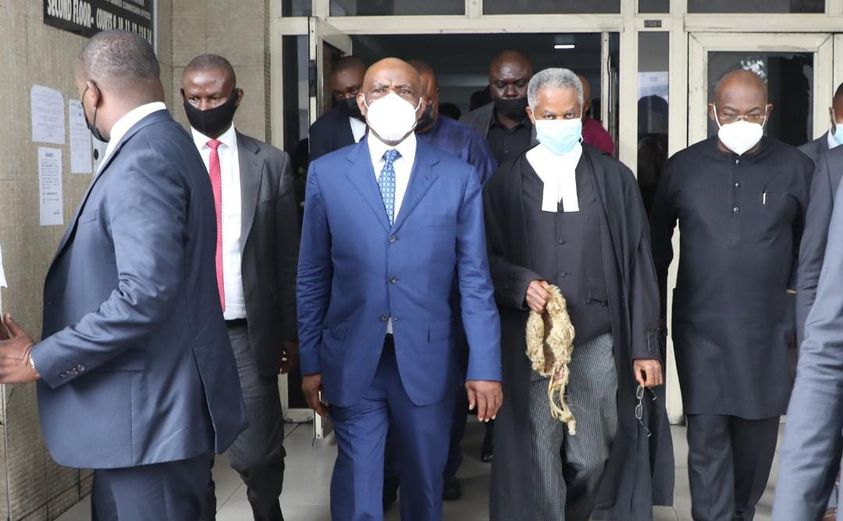 Rivers State Governor, Chief Nyesom Wike, yesterday, appeared before the state High Court in Port Harcourt, to testify as a witness in an N7billion libel suit against THISDAY Newspaper.
Wike said he was in court to seek justice and clear his name as a person from the malicious publication by THISDAY Newspaper, which portrayed him as deceitful, untrustworthy person, who exerts subterranean influences on judicial matters and over court sittings in Port Harcourt.
It would be recalled that Wike had in August, 2020, slammed a N7billion suit being damages for libel written and published in THISDAY's Tuesday, June 23, 2020 edition captioned, "With Wike, Obaseki Meets His PDP's Waterloo; Almost."
The defendants in the suit are THISDAY Newspapers Limited, Leaders and Company Limited, Davidson Iriekpan, Chuks Okocha and Adibe Emenyonu.
Wike, while testifying as witness in suit No. PHC/1505/CS/2020 before the court presided over by Justice A. Enebeli, asserted that the defendants maliciously and falsely portrayed him as an unreliable friend/person.
"When you say somebody cannot be trusted; that cannot be a fair comment. When you say somebody is influencing the Judiciary, that cannot be a fair comment", the governor said.
In his written statement on oath, Wike had stated that the defendants had accused him of influencing the decision of the court sitting in Port Harcourt that granted an injunction restraining Godwin Obaseki from participating in the primaries of Peoples Democratic Party (PDP) in Edo State in 2020.
He stated that the defendants maliciously accused him of undemocratically exerting influence on the primaries process of PDP in Edo State in aid of his ally, Omoregie Ogbeide-Ihama, who was the beneficiary of the court order restraining Obaseki from participating in the PDP primaries.
The governor, who told the court that he was not even aware of the aforementioned suit by Ogbeide-Ihama against Obaseki, said the publication was reckless, false and without regards for the truth.
According to him, contrary to well-known journalistic tradition and practices, the defendants did not investigate properly to ensure the information they relied on was accurate.
"They did not seek to verify the facts from me or in any manner oblige me with the opportunity to state my own side of the story before proceeding to make the false publication" the governor argued.
Wike stated that the defendants further denigrated him before the entire world as a fake democrat, who engages in meddling in the internal affairs of All Progressives Congress (APC) in order to get at his political foe, Chibuike Amaechi.
The governor explained that he was not a member of the APC and has had no hand in the internal crisis which has bedevilled the party both in Rivers State and all over Nigeria.
"By the letter of Messrs E.C. Ukala and Co., Solicitors, under the hand of Emmanuel C. Ukala, SAN, dated 23rd June, 2020, the defendants were given opportunity to retract, and recant the publication as well as to offer apology for the false publication but the defendants spurned the opportunity and ignored the letter completely."
The governor, while responding to claim by lawyer to the defendants, Turudu Ede, SAN, that the essence of the lawsuit was to intimidate and harass his clients, said the whole essence of the suit was to get justice and clear his name as a man of substantial character, honour and repute.
"The essence of the suit is to get justice since they (defendants) refused to retract the publication or apologise. So, I sued them to clear my name."
Speaking to journalists outside the court, one of the lawyers to Wike, Mr. Mark Agwu said his client was in court to seek legal redress.
"To challenge him as a person, it means you have made him untrustworthy, a deceit, a cheat, an influencer of the court, because the publication they made was that he had a role to play in influencing the outcome of that Federal High Court case. Nobody will take that lightly, and especially for a man who believes in the rule of law", Agwu added.
The court adjourned the matter for further hearing to 12th, 13th and 14th of January, 2022.
$130m Fraud: Rivers Sues Saipem SPA, Saipem Contracting Firm, Others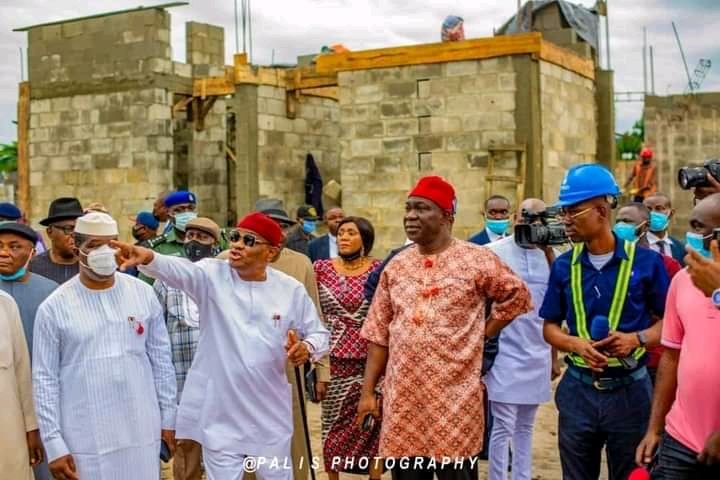 The Rivers State Government has charged two construction firms, Saipem SPA and Saipem Contracting Nigeria Ltd, to court over an alleged conspiracy to cheat and with intent to defraud the state of the sum of $130million, being advanced payment for the construction of the OCGT power plant in Port Harcourt.
In a 16-count criminal charge filed by the Director of Public Prosecution, C.F. Amadi for the Rivers State Attorney General, the state alleged that after collecting the said sum as advanced payment between 2011 and 2018, the defendants have not kept their obligation under the contract.
Others charged alongside the companies were Walter Peviana; Kelechi Sinteh Chinakwe; Giandomenico Zingali; Vitto Testaguzza and Davide Anelli, who are directors and officers of the companies.
The defendants are charged with various offences ranging from conspiracy, cheating and obtaining credit by false pretence, contrary to Section 518 (6) and (7) and punishable under Section 518 of the Criminal Code, Cap 37 Vol. 2 Laws of Rivers State of Nigeria, 1999, section 419A and punishable under Section 419 (A) (1) (b) of the Criminal Code, Cap 37 Vol. 2 Laws of Rivers State, amongst others.
Already, the Rivers State Government has issued a fiat to the law firm of Godwin Obla (SAN) to prosecute the matter before the state High court.
The defendants are equally charged for the offence of false Statements by Officials of Companies contrary to and punishable under Section 436 (b).
The prosecution specifically accused the defendants of obtaining credit of $130million by false pretences or other fraud contrary to Section 419A and punishable under Section 419 (A) (1) (b); obtaining credit of $20,467,942.00 by false pretences or other fraud contrary to Section 419A and punishable under Section 419 (A) (1) (b), obtaining credit of N7,000,000,000.00 only by false pretences or other fraud contrary to Section 419A and punishable under Section 419 (A) (1) (b).
They are charged for obtaining credit of N318,640,173.54, by false pretences or other fraud contrary to Section 419A and punishable under Section 419 (A) (1) (b); attempt to cheat $97million contrary to Section 508 and punishable under Section 509; attempt to cheat $15million contrary to Section 508 and punishable under Section 509; conspiracy to receive a credit of $97million by false pretences contrary to Section 518 (6) and punishable under Section 518; cheating $11million contrary to Section 421 and punishable under Section 421; cheating contrary to Section 421 and punishable under Section 421; cheating N110, 097, 416.51 contrary to Section 421 and punishable under Section 421; cheating by collecting sums attributable to shared facilities already paid for in AFAM Phase I in AFAM Phase II contrary to Section 421 and punishable under Section 421.
Obtaining N20, 467, 942 contrary to Section 421 and punishable under Section 421; obtaining credit of $60,168,936.00 by false pretences or other fraud, contrary to Section 419A and punishable under Section 419 (A) (1) (b); obtaining credit of $1,512,034.00 by false pretences or other fraud contrary to Section 419A and punishable under Section 419 (A) (1) (b) all of the Criminal Code Law of Rivers State, Cap 37 Vol. 2 Laws of Rivers State of Nigeria 1999.
According to the Proof of Evidence attached to the charge and the statement made by the Head, Power Generation/Mechanical of the Rivers State Ministry of Power, one Mr Temple Azunda M., the facts constituting the case in hand are as follows:
Saipem SPA and Saipem Contracting Nigeria Limited and other officers of the duo, herein the Defendants, are Italian companies which services have been retained by the Rivers State Government, herein RSG, in several projects, prominent amongst which is the AFAM Phase II Power Plant Project.
By an initial tripartite agreement made on the January 20, 2010, the RSG under the auspices of the Rivers State Ministry of Power entered a contract with Saipem Contracting Nigeria Limited, Saipem SPA for the construction of the OGCT power plant in Port Harcourt at a total cost of $119million consequent upon which the Rivers State Government made advance payments, in instalments, to Saipem Contracting Nigeria Ltd and Saipem SPA amounting in total to a sum of $130million in all which the Defendants have acknowledged receipt of.
The Defendants were to be given an initial mobilization of 20per cent of the total contract sum which the RSG paid.
It was part of the initial agreement – and indeed a condition sine qua non – that, to access the 2nd tranche of payment of 25per cent from the Rivers State Government, the Defendants would mandatorily have installed the Gas Turbine into the foundations as referenced in ATTACHMENT 1 to VO 007 which states that:
CONTRACTOR shall be entitled to a payment corresponding to 20per cent of the VO No. 007 LS PRICE upon mobilisation to site and commencement of bush clearing activities at SITE.
Upon commencement of bush clearing activities at the site, the contractor shall issue the invoice relevant to the above payment and the owner shall pay such invoice within 14 days from its issuance.
The parties agree that no deduction for recovery of advance payment shall apply on the payment due to the contractor for invoices issued by the contractor in accordance with this paragraph.