Right And Responsibility Of The Electorate (1)
This is a paper Celestina C. Nwankwoala presented at a One-Day Sensitisation and Mobilisation Zonal Workshop on 2011 general election in Port Harcourt.
United States President Abraham Lincoln defined democracy as "Government of the people, by the people and  for the people". Democracy is by far the most challenging form of government – both for politicians and for the people. The term democracy comes from the Greek language and means "rule by the (simple) people". Democracy is a political government either carried out directly by the people (direct democracy) or by means of elected representatives of the people (representative democracy).
Even though there is no specific, universally accepted definition of 'democracy', there are two principles that any definition of democracy includes, equality and freedom. These principles are reflected by all citizens being equal before the law, and having equal access to power, and freedom is secured by legitimised rights and liberties, which are generally protected by a constitution.
Democracy is a form of government, where a constitution guarantees basic personal and political rights, fair and free elections, and independent courts of law.
 A country can be said to be democratic when the people participate in choosing their leaders. How do we choose our leaders, we choose our leaders by voting. We cannot say we are democratic when we have about 20% turn out during elections. One of the most important things I have learnt by reading is that no problem is unsolvable. You solve most problems by asking the right questions, right questions can always give you the right answers, and with the right answers, there is a chance that a problem is half solved.
The question I want to ask is what is our right and responsibility in the electoral process? How are we going to make sure that our vote counts? Why are we allowing only a few people to make decisions on what is actually of great importance to us, our children, our country and our future?
Why are we not making our vote to count. I will not be telling the truth if I say that there are no good reasons why we stay at home during elections. The electoral process in the country had disappointed us and we are helpless because our effort had not made any difference in the electoral process all these years. Is that our answer?
There are a lot of reasons, and some of them are valid and justified. We are coming from an era where polling stations are barricaded by political touts, where ballot papers never arrived in time or not at all, where votes that are legitimately casted are discarded and the votes that counts are those cast by few people in secluded houses and brought to polling stations on gun points. Where political hooliganism is the order of the day, where assassinations of political opponents are thriving and the honest ones had no option than to stay at home.
Politics was left to the strongest, most connected, and most daring. That is the era we are coming from and that is why we do not cast our vote because at the end of the day, our votes do not count. It was the era of selection and not election and we have paid dearly for it. You are not alone and you are not wrong.
But now there is reason to believe that our country is changing. We have a new beginning and a new consciousness, a new atmosphere for change, a new Nigeria where the courts are gradually becoming relevant, where their decision is more binding than before, where change is on course. The INEC is not left out. There is so much evidence that a new life has come in, it cannot allow the old way to prevail for at least one reason, the world is watching, Nigerians are watching, things are changing and we have a responsibility to our country to change how our children think and to our future, to choose who will rule us, to make our votes count by coming out to vote, to make our voice be heard and our mandate to make the difference by coming out to vote.
The question is, are we ready to change too? We cannot condemn the politicians when we sell our conscience for a bag of rice and some cash, when we sell our votes; we forfeit putting the most qualified in office. We forfeit our chance for a better life and good health care, we forfeit our change for a better life and good health care, we forfeit good and affordable education, we forfeit electrification and constant light, we forfeit good roads and good social welfare scheme, we forfeit jobs for our youths and affordable accommodation for all. These are some of the things we missed by selling our votes.
Now is the time we must change and do it better, time to change our attitude toward politics. Time for the voter to refuse money politics, and imbibe the politics of ideas and principles in choosing charismatic leadership.
The Right of Electorate.
As a Nigerian voter, you have the following rights
*To be treated with courtesy and respect by the election officials.
*To be notified if your voter registration has been accepted or denied.
*To vote if you have registered at your current address
*To seek help from the election officials if you are unsure about anything relating to the voting process.
*To have your paper ballot voided before it is cast and be given a new one if you want to change your vote.
*To enter the full name of a write-in candidate if the candidate of your choice is not on the ballot (except in party primaries).
*To have a ballot brought to your vehicle instead of entering the polling place if you are 65 years of age or older, or if you are physically disabled.
*To have an officer of election or other person help you vote if you are physically disabled or unable to read or write (or need the ballot translated into another language).
*Blind voters may have any person assist them. Other voters may have anyone who is not their employer or union representative assist them.
Note: The officer of election or other person who assists you must follow your instructions, without trying to influence your vote, and shall not tell or signal how you voted on any office or question.
* To vote even if you have no identification with you at the polling place. You must sign the "Affirmation of Identity" statement before voting if you have no ID
* To vote a Provisional Ballot if your status as a qualified voter is in question.
* To bring your minor child (age 15 or younger) into the voting booth with you to observe you vote.
*To vote if you are in line when the polls close.
* You cannot be denied the right to vote if you are legally qualified to do so.
* Government officials must not apply standards or practices which deny or abridge the right to vote on account of tribe and ethnicity, and must not deny any individual the right to vote on account of errors or omissions in registration applications which are not materials to determining whether such individual is qualified to vote. Officials must not apply different standards and procedures to voters in the same circumstances in determining whether they are qualified to vote.
Celestina Chinwenwa Nwankwoala
CAN Accuses El-Rufai Of Hidden Agenda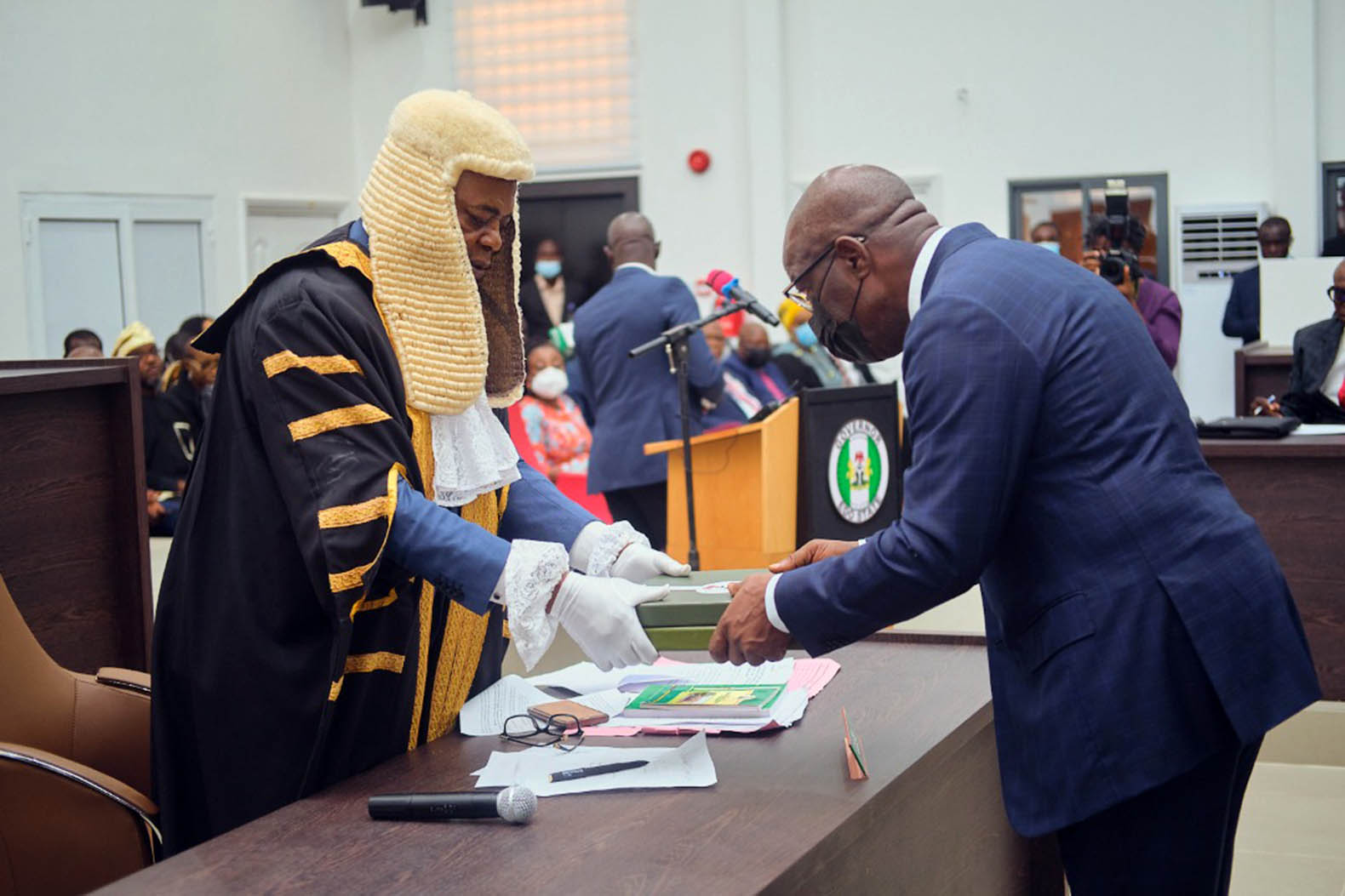 The Kaduna State chapter of the Christian Association of Nigeria (CAN) has accused Governor Nasir El-Rufai of engaging in politics with civil servants and residents of the state.
This was contained in a statement issued on Tuesday by the state chairman of CAN, Rev. John Joseph Hayab, in the aftermath of the pronouncement of a four-day work week by the governor.
El-Rufai had said the state government would begin implementing the transitional arrangement in the public service starting from December 1, 2021.
However, the CAN Chairman urged caution, stating that the citizens of the state had been subjected to pains by this government through some of its unpopular policies.
He advised civil servants in the state not to celebrate the policy yet until they were convinced that there was no hidden agenda behind it.
"Workers must be sure that the policy is not aimed at reducing their salaries.
"They must be convinced that the government will not wake up one day with another shocking news of salary reduction since the five working days have been reduced to four."
"How can a state that is not secured talk about giving workers time for agriculture and be with family when bandits move about freely, terrorising people in their homes, on the farms, and on the highways!
"How can one spend time with family when you have nothing to feed them or provide for their basic needs?" he said.
Meagre Allocation Stalls Adamawa LG Polls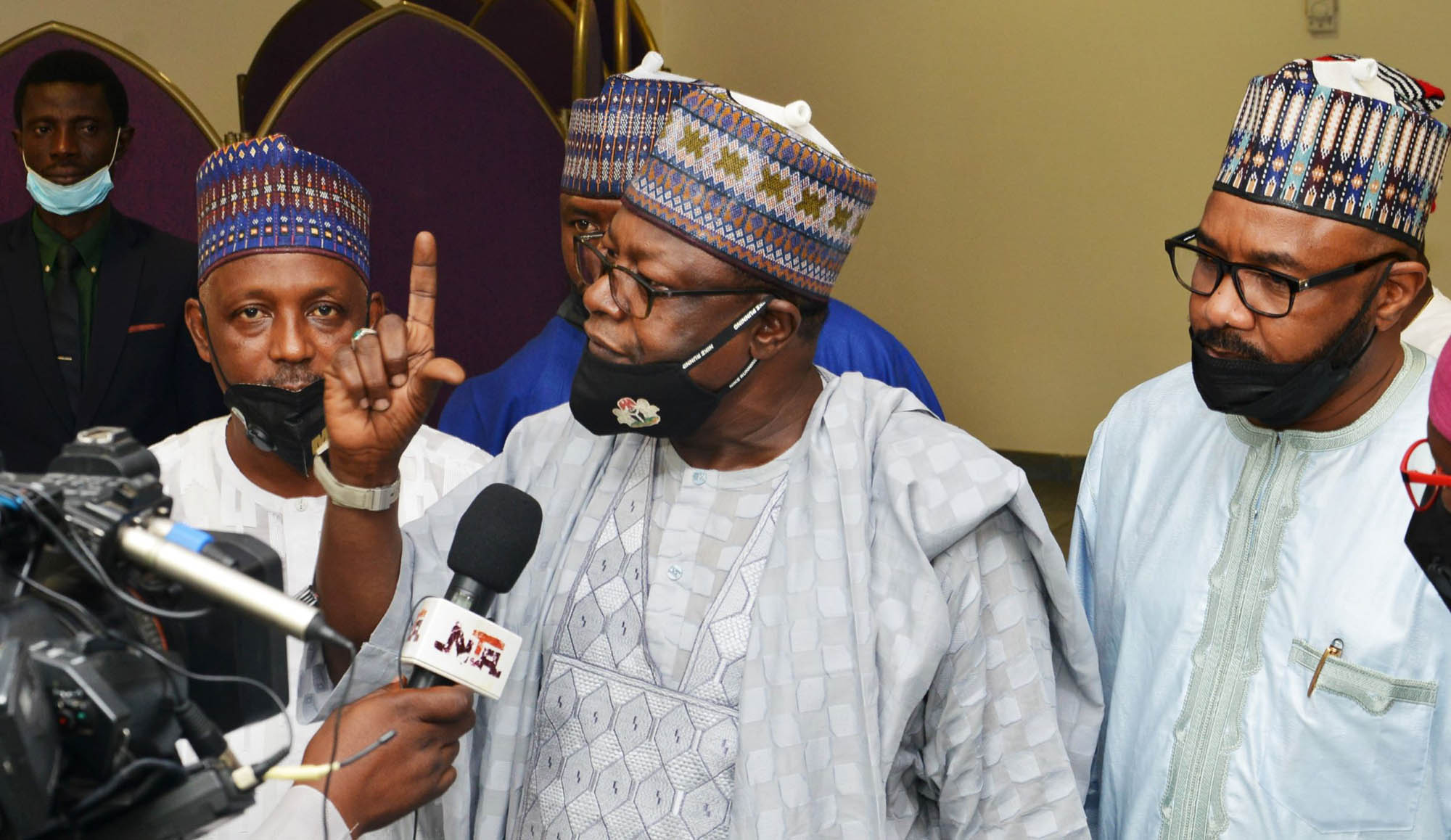 The Adamawa State Independent Electoral Commission (ADSIEC) has postponed the December 4 local government council polls indefinitely due to  lack of funds.
ADSIEC Information Officer, Innocent Daniel, said on Monday that the commission was awaiting funds from the government to conduct a free, fair and transparent election.
"Among the major challenges that led to the postponement of the election was the meagre allocation to the commission in the state's 2021 budget.
"The allocation is too meagre for the commission to organise and conduct the election.
"Also, the re-usable election materials such as ballot boxes, duty vests, bags and kits were completely vandalised during the #Endsars protest," he said.
The Information officer said that the commission was also faced with the problem of handling the new polling units that were converted from voting points by the Independent National Electoral Commission (INEC).
He said that the conversion had raised the polling units in the state from 2,609 to 4,104.
"This development will lead to an increase in facilities and ad hoc staff. The ongoing registration of new voters will also have a resultant increase in ballot paper requirements.
"It is in this regard that the preparations for the local government council election for December 4, is hereby suspended to give the government time to source for funds," Mr Daniel said.
2023: Northern Youths Urge Old Politicians To Steer Clear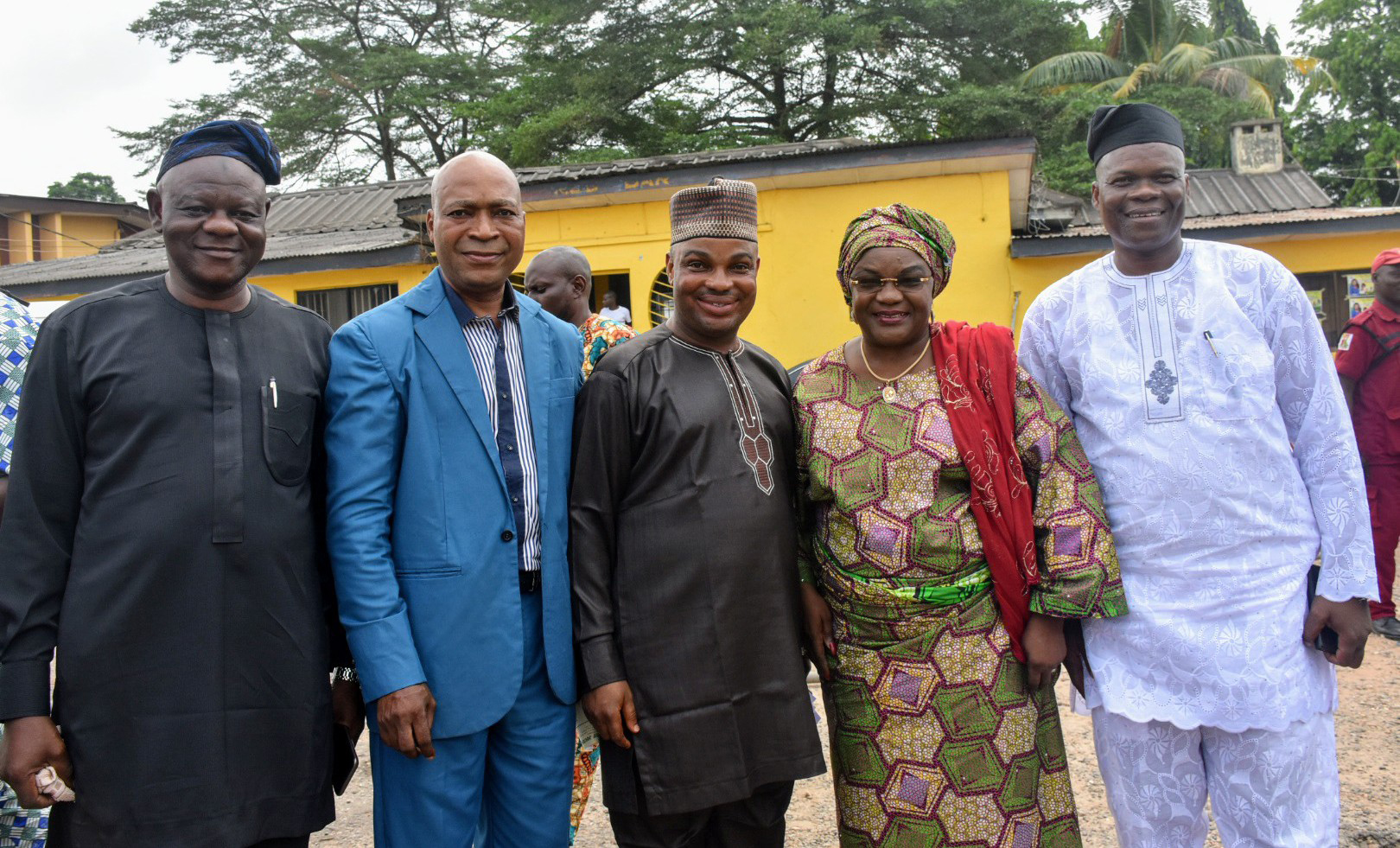 Politicians above 60 years of age have been urged to stay away from the presidential race come 2023.
The appeal was made by the leadership of the Concerned Northern Youth Forum (CNYF) in Kaduna yesterday.
They argued that in developed nations, people of that age and experience were mostly engaged in charitable activities, free consultancy services and other forms of selfless services.
The spokesman of the group, Comrade Abdulsalam Moh'd Kazeem, called on youths to take advantage of the "not too young to rule"  to participate actively in the political arena.
Also, a north-based group has tasked Nigerian youths to join politics to free the country of bad governance.
Coordinator of the group, National Youth Movement for Good Governance, Nasiru Aliyu, who disclosed this at a news briefing in Kaduna, said Nigeria requires young hands that can work assiduously to address its developmental challenges.
Meanwhile, some stakeholders in the North Central zone and bigwigs of the PDP in the region, have thrown their weight behind the candidature of Bukola Saraki in the 2023 presidency.
The group, led by Professor Iyorwuese Hagher, stated this on Monday during the advocacy committee meeting for Saraki with party members and delegations from across the zone at the Nasarawa State party secretariat in Lafia.
An associate of Saraki, Alhaji Kawu Baraje, urged the party to consider Saraki as its presidential candidate for 2023 to salvage the country from total collapse.
Also, the campaign team of a former presidential candidate of the PDP, Alhaji Atiku Abubakar, on Monday met with the party's officials and stakeholders from the three senatorial districts of Benue State over the 2023 general elections.
The leader of the team, Chief Raymond Dokpesi, said they were in Benue as forerunners of Atiku to consult with the elders of the PDP in the state and ask them for support for their principal who will be contesting the presidential poll in 2023.
Similarly, a support group, Tinubu Legacy Forum (TLF), has said the national leader of the ruling APC, Asiwaju Bola Ahmed Tinubu, is not too old to contest the presidency.
While 69-year-old Tinubu has not formally declared his presidential interest, his recent visitations and series of support groups, rooting for him, show his interest in contesting the 2023 presidency, probably under the APC.
Addressing newsmen on Monday in Abuja, the Coordinator, TLF, FCT Chapter, Barrister Abdullahi Awwal Muhammad, said Tinubu was not too old to contest for the presidency.
In Lagos, a Yoruba group yesterday endorsed the former Governor of Imo State, Rochas Okorocha as the next president. The group, under the aegis of Oduduwa Sons and Daughters for Equity and Justice, declared that the Yoruba people have decided to support a South-Easterner as successor to President Muhammadu Buhari.