Right And Responsibility Of The Electorate (1)
This is a paper Celestina C. Nwankwoala presented at a One-Day Sensitisation and Mobilisation Zonal Workshop on 2011 general election in Port Harcourt.
United States President Abraham Lincoln defined democracy as "Government of the people, by the people and  for the people". Democracy is by far the most challenging form of government – both for politicians and for the people. The term democracy comes from the Greek language and means "rule by the (simple) people". Democracy is a political government either carried out directly by the people (direct democracy) or by means of elected representatives of the people (representative democracy).
Even though there is no specific, universally accepted definition of 'democracy', there are two principles that any definition of democracy includes, equality and freedom. These principles are reflected by all citizens being equal before the law, and having equal access to power, and freedom is secured by legitimised rights and liberties, which are generally protected by a constitution.
Democracy is a form of government, where a constitution guarantees basic personal and political rights, fair and free elections, and independent courts of law.
 A country can be said to be democratic when the people participate in choosing their leaders. How do we choose our leaders, we choose our leaders by voting. We cannot say we are democratic when we have about 20% turn out during elections. One of the most important things I have learnt by reading is that no problem is unsolvable. You solve most problems by asking the right questions, right questions can always give you the right answers, and with the right answers, there is a chance that a problem is half solved.
The question I want to ask is what is our right and responsibility in the electoral process? How are we going to make sure that our vote counts? Why are we allowing only a few people to make decisions on what is actually of great importance to us, our children, our country and our future?
Why are we not making our vote to count. I will not be telling the truth if I say that there are no good reasons why we stay at home during elections. The electoral process in the country had disappointed us and we are helpless because our effort had not made any difference in the electoral process all these years. Is that our answer?
There are a lot of reasons, and some of them are valid and justified. We are coming from an era where polling stations are barricaded by political touts, where ballot papers never arrived in time or not at all, where votes that are legitimately casted are discarded and the votes that counts are those cast by few people in secluded houses and brought to polling stations on gun points. Where political hooliganism is the order of the day, where assassinations of political opponents are thriving and the honest ones had no option than to stay at home.
Politics was left to the strongest, most connected, and most daring. That is the era we are coming from and that is why we do not cast our vote because at the end of the day, our votes do not count. It was the era of selection and not election and we have paid dearly for it. You are not alone and you are not wrong.
But now there is reason to believe that our country is changing. We have a new beginning and a new consciousness, a new atmosphere for change, a new Nigeria where the courts are gradually becoming relevant, where their decision is more binding than before, where change is on course. The INEC is not left out. There is so much evidence that a new life has come in, it cannot allow the old way to prevail for at least one reason, the world is watching, Nigerians are watching, things are changing and we have a responsibility to our country to change how our children think and to our future, to choose who will rule us, to make our votes count by coming out to vote, to make our voice be heard and our mandate to make the difference by coming out to vote.
The question is, are we ready to change too? We cannot condemn the politicians when we sell our conscience for a bag of rice and some cash, when we sell our votes; we forfeit putting the most qualified in office. We forfeit our chance for a better life and good health care, we forfeit our change for a better life and good health care, we forfeit good and affordable education, we forfeit electrification and constant light, we forfeit good roads and good social welfare scheme, we forfeit jobs for our youths and affordable accommodation for all. These are some of the things we missed by selling our votes.
Now is the time we must change and do it better, time to change our attitude toward politics. Time for the voter to refuse money politics, and imbibe the politics of ideas and principles in choosing charismatic leadership.
The Right of Electorate.
As a Nigerian voter, you have the following rights
*To be treated with courtesy and respect by the election officials.
*To be notified if your voter registration has been accepted or denied.
*To vote if you have registered at your current address
*To seek help from the election officials if you are unsure about anything relating to the voting process.
*To have your paper ballot voided before it is cast and be given a new one if you want to change your vote.
*To enter the full name of a write-in candidate if the candidate of your choice is not on the ballot (except in party primaries).
*To have a ballot brought to your vehicle instead of entering the polling place if you are 65 years of age or older, or if you are physically disabled.
*To have an officer of election or other person help you vote if you are physically disabled or unable to read or write (or need the ballot translated into another language).
*Blind voters may have any person assist them. Other voters may have anyone who is not their employer or union representative assist them.
Note: The officer of election or other person who assists you must follow your instructions, without trying to influence your vote, and shall not tell or signal how you voted on any office or question.
* To vote even if you have no identification with you at the polling place. You must sign the "Affirmation of Identity" statement before voting if you have no ID
* To vote a Provisional Ballot if your status as a qualified voter is in question.
* To bring your minor child (age 15 or younger) into the voting booth with you to observe you vote.
*To vote if you are in line when the polls close.
* You cannot be denied the right to vote if you are legally qualified to do so.
* Government officials must not apply standards or practices which deny or abridge the right to vote on account of tribe and ethnicity, and must not deny any individual the right to vote on account of errors or omissions in registration applications which are not materials to determining whether such individual is qualified to vote. Officials must not apply different standards and procedures to voters in the same circumstances in determining whether they are qualified to vote.
Celestina Chinwenwa Nwankwoala
… Vote Buyers Attack EFCC Operatives In Kaduna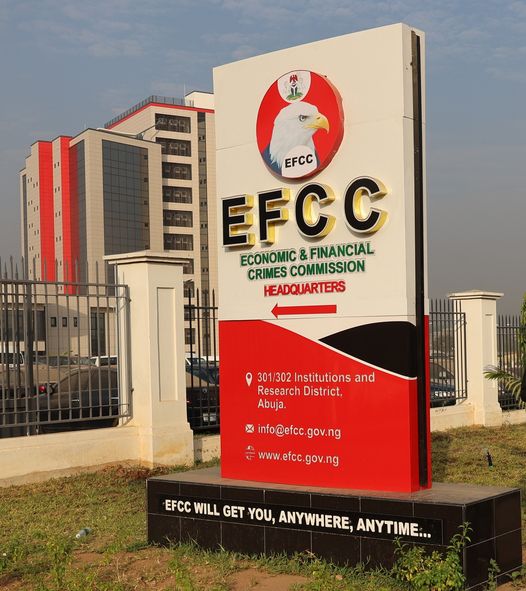 The Economic and Financial Crimes Commission (EFCC) says its operatives were attacked in Kaduna on Saturday during the governorship and state houses of assembly elections held across the country.
In a statement on Saturday by Wilson Uwujaren, EFCC spokesperson, the commission said the operatives came under attack at School Road in Unguwan Rimi, Kaduna, while attempting to arrest a suspected vote buyer identified as Kabiru Musa.
Uwujaren said the suspect was seen in a video inducing voters by using his phone to transfer money into their accounts after they cast their votes.
"Immediately he was accosted by the operatives, Musa became unruly and screamed to attract the attention of his syndicate members, who descended on the operatives, using all manner of weapons that left some of them injured. It took great restraints for the operatives to ignore the unprovoked attack but insisted on arresting the suspect," the statement reads.
"As the team drove away with the suspect, their vehicle was pelted with stones and other dangerous objects that damaged the windshield and three operatives suffered varying degrees of injuries in the process.
"The injured operatives are currently receiving medical attention at the Medical Centre of the Kaduna Zonal Command, while the suspect is in custody, pending conclusion of the investigation.
"It will be recalled that EFCC teams were similarly attacked during the presidential and national assembly elections, leaving some of its vehicles badly damaged."
Reacting to the incident, Abdulrasheed Bawa, EFCC chairperson, commended the operatives for exercising restraint under extreme provocation.
He, however, appealed to the public to desist from attacking officers of the commission as it would no longer be tolerated.
Gov'ship/State Assembly Polls: EFCC Arrests 65 Suspects Over Vote Buying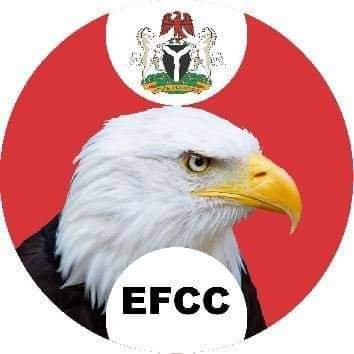 The Economic and Financial Crimes Commission (EFCC) says its operatives arrested 65 persons across the country over alleged voter inducement.
EFCC spokesperson, Wilson Uwujaren, announced the development on Saturday in a statement on the commission's monitoring activities of the governorship and state houses of assembly elections across the country.
He said 20 of the suspects were arrested in Kwara, while 13 suspects were arrested in Kaduna state.
He added that 12 suspects were arrested in Rivers; four each in Akwa Ibom and Cross River, while others were apprehended in Gombe, Sokoto, Kebbi, and Niger states.
"Those arrested in Kaduna State were 10 males and three females. They were apprehended by EFCC operatives either working on intelligence reports or were chanced upon during monitoring," the statement read.
"A suspect allegedly involved in vote buying was nabbed at School Road, Unguwan Rimi in Kaduna. The suspect, who initially resisted arrest, is however in custody pending the conclusion of investigation.
"Also in Kaduna, a team arrested a suspect with voter coupons, which he confessed would be used to trace and pay those who voted for his party", the statement added.
The EFCC also said its team monitoring voting around Local Education Authority School, Kabala Doki in Kaduna, arrested two suspects for vote buying, while the sum of N67,500, a list containing names of voters and bank account details were recovered from the suspects.
"Some of the items recovered from the suspects were voter cards, monies, lists containing names and account details of voters, and telephone recharge cards," he added.
Alleged Party Name Omission, NNPP Candidate Threatens Suit Against INEC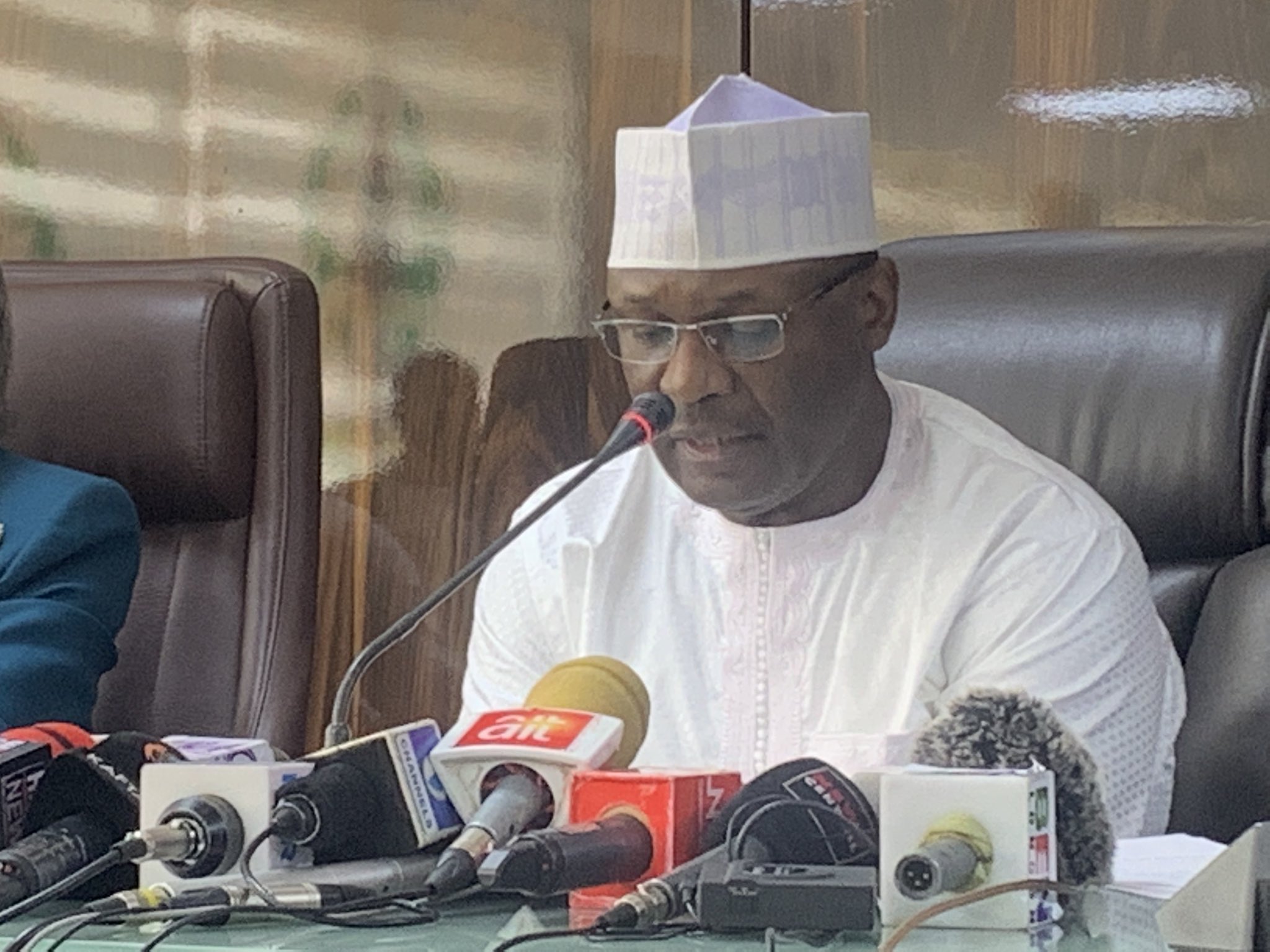 Olufemi Ajadi, the governorship candidate of the New Nigeria Peoples Party (NNPP) in Ogun State, says the party will sue the Independent National Electoral Commission (INEC) over the "omission of the party's name from ballot papers".
Ajadi spoke with journalists on Saturday after casting his vote at Ofada, Obafemi Owode LGA of Ogun state.
The NNPP candidate said he was "disappointed" over the conduct of the governorship and house of assembly elections in the state.
Ajadi said the party had earlier written a letter to INEC to ensure the inclusion of his party's name on the ballot paper, instead of only the logo.
"As you can see, we cannot see security everywhere. In my polling unit, where I cast my vote, the APC gathered hoodlums to attack me," he said.
"I'm so disappointed in this country. I'm so disappointed about the leaders that we have. People can't move around freely to the extent that they were dragging guns with my security. Can you imagine? No, this is not an election.
"On the ballot paper, I can't see my party, the NNPP. After writing to INEC, to make amendment before the election and today is an election, we can't find the name, only the logo.
"By the grace of God, we are going to court to challenge INEC on reasons why they failed to put our name on the ballot paper. I'm disappointed in INEC", he lamented.
When The Tide source checked the list of political parties on INEC website, it was observed that the name of the party was not inscribed on the party's logo.