Women In Politics: Removing All The Barriers
This is a paper presented by Deborah Effiong at a workshop for "Women in Politics" in Port Harcourt, the Rivers State capital.
Women's participation in politics has been identified as a key strategy to accelerate development and empowerment in any country or region. It is therefore not a surprise that the last decade has witnessed various attempts by different countries around the world to tackle the under representation of women in politics.
Women's participation in politics involves a wide range of actions and strategies which include voter and civic education, lobbying and negotiation skills, media engagements, violence management, leadership training, fundraising and public life skills training.
Prior to now, the role of women in politics was often that of praise- singers, fundraisers, party supporters and mobilisers. The unfavourable political terrain characterised by thuggery, money politics and entrenched patriarchial attitudes have served as a basis for discouragement of many women from participating in politics.
Party programmes and manifestos do not articulate women's issues, rather women's wing in political parties are crated without constitutional backing. It is expected that as the political space is getting liberalised due to sensitisation and awareness of female candidature, women's issues will be given constitutional support by the various political parties.
Women's political and electoral experiences from 1999 – till date
Research has shown that from 1999 till date women's political experiences have been distressing. At all levels of Nigeria's three tiers of government (Executive, Legislature, Judiciary) the issue of women marginalisation and discrimination have continued to persist. In many situations portfolios given to women often reflect the conservative definitions of women's roles in society. Women are often assigned to Ministry of Women Affairs, Information, Culture/Tourism and Education, none of which can be described as very strategic ministries in terms of their level of influence within the government.
Women's electoral experiences are nothing different and in many cases wose off. Records show that in 1999 in the South-South 2 women were elected into the Federal House and the entire South-South no woman won elections into the state Houses of assemblies.
2003 – Federal House – 5, House of Assembly (South – South) – 4
2007 – Federal House – 3, House of Assembly (South – South) – 15
The implication of these figures is that women have less than 30% of the seats going by the 1995 Beijing Declaration which states that women should occupy at least 30% elective and appointive positions.
The situation is not different at the Local Government Council elections. Feedback from female aspirants and candidates after previous elections revealed a situation where women have become victims of structural and cultural limitations. Women narrated that the politics of money and godfatherism excluded and deprived them of their fundamental human rights of voting and to be voted for.
Women also asserted that lack of adequate mechanisms to monitor electoral outcomes and protect women's mandate formed part of the major challenges for women in securing victory at the polls.
At the level of the United Nations there is a growing women's global activism for increased representation of women in politics. The assessment made by United Nations Development Project (UNDP) at the last Beijing +10 review it was reported that women are still greatly under represented in political positions around the world.
To participate in the political process, women need to enjoy the full exercise of their civil and political rights. The achievement of equality between men and women is an integral part of the process leading to a genuine democracy.
Recommendations
It is clear that some of the barriers which women face in connection with their participation and gender balanced representation in political and public life are due to the structure and functioning of electoral systems and political institutions, mainly political parties. It is therefore recommended that;
*There should be urgent reforms in our electoral and political institutions aimed at promoting and supporting special measures to empower women to participate in politics.
*Government should promote public campaigns with targeted messages to raise public awareness on the importance of a gender balanced representation in decision making.
* Government should ensure the domestication of CEDAW into our legal system.
* Political parties should adopt and promote a gender balance policy within the party and the party's structures.
* Political parties should review their selection and nomination procedures in order to remove all barriers that directly or indirectly discriminate against it.
In conclusion, International instruments such as the Beijing Platform for Action, CEDAW, Optional Protocol and the National Gender Policy should be maximised and strategies to implement them such as advocacy, policy reforms, special measures and affirmative actions should be explored.
Deborah Effiong is of the Gender and Development Action (GADA), Rivers State Ministry of Women Affairs.
Deborah Effiong
Election: Stop Politicising 25% Requirement In FCT, Lawyer Counsels Colleagues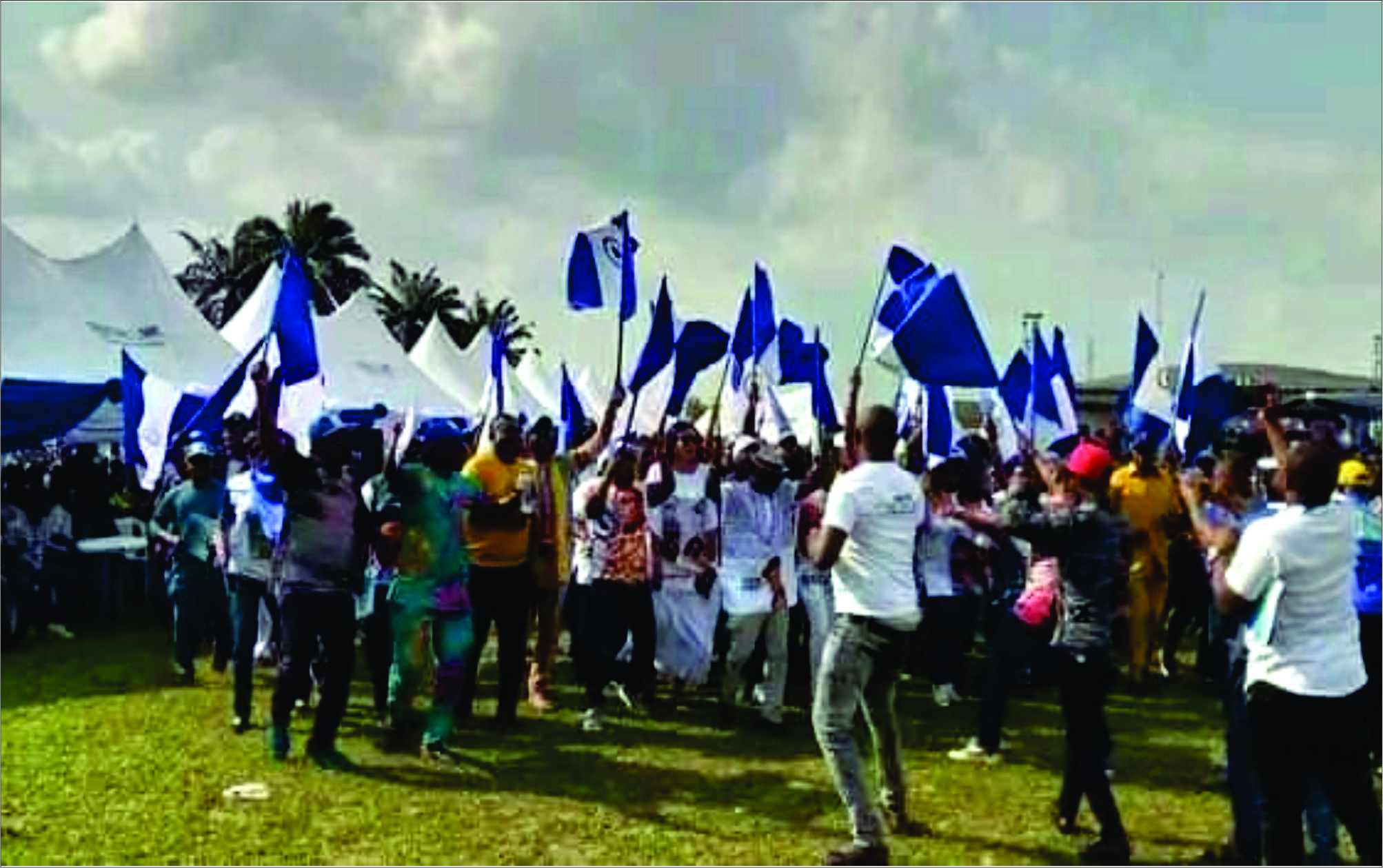 A renowned constitutional lawyer, Dr Olukayode Ajulo, has counselled lawyers in the country to be wary of politicising the issue of obtaining 25  per cent in FCT as a requirement to win the Presidential election.
Ajulo stated this while exchanging views with newsmen yesterday in Abuja against the backdrop of some lawyers insisting that securing 25 per cent of votes in FCT was necessary to secure victory for any presidential candidate.
The Tide source recalls that only Mr Peter Obi, the candidate of Labour Party secured 25 per cent in FCT in the February 25 General Elections, while the President-elect, Sen. Bola Tinubu, the APC candidate, scored 20 per cent
This has generated a lot of comments and reactions from legal practitioners, while some insist on the 25 per cent, others said the FCT should be treated as a state.
Ajulo, however, said  politics had been mixed with law in order to please certain quarters of the political class, adding that it was a dangerous mix.
Ajulo said "there is politics, and there is law and while they can sometimes intersect, they should not be muddled up when discussing pertinent legal issues."
He said such legal issues had the potential of affecting the nationhood of the country and the collective development of her citizens.
He stated that it was disturbing the way some of his professional colleagues analysed issues of 25 per cent requirement, saying some of the comments were uncomfortable and a gross misinterpretation.
"Some lawyers give certain legal opinions they do not even believe in because of politics, it is the common man on the streets that suffers this dangerous game of deliberate misinterpretation of our laws", he said.
Ajulo said the deliberate misinterpretation of some lawyers was a mockery of the nation's constitution and the legal profession, adding that such had a way of turning to hunt its makers.
He reiterated that it was imperative to set the record straight amidst the brouhaha surrounding the interpretation of section 134(2) of the Constitution and the multifarious explanations by public commentators and senior lawyers.
He further said that there was need to state the true position of the law, devoid of emotion and political sentiments.
"There are two opposing sides in the arguments,  those who argue that for a candidate to be declared winner, he must get 25 per cent of the votes cast in FCT asides meeting other constitutional criteria.
"Also, there are those who contend that a candidate needs not poll 25 per cent  of the votes cast in FCT to be declared winner, so far as he meets other constitutional requirements", he noted.
"Candidate for an election to the office of the President shall be deemed to have been duly elected where, there being more than two candidates for the election.
"First, he has the highest number of votes cast at the election; and secondly he has not less than one-quarter of the votes cast at the election in each of at least two-thirds of all the states in the Federation and the FCT", he pointed out.
According to him, even though the FCT is not a state, the Constitution has clothed it with the toga of a State and all the powers of a Governor in a State is vested in the Minister of the FCT.
He said, while the Houses of Assembly of the 36 States of the Federation legislate for each State respectively, the National Assembly makes laws for the FCT.
He further said that while the States had their respective Local Government Areas, the FCT also has Area Councils.
The constitutional lawyer said, " a reasonable, just and sensible interpretation of section 134(2) would then be that scoring 25 per cent of the votes cast in the FCT is like scoring 25 per cent in any other State of the federation."
Tinubu, FEC Send Condolences Over Gen Diya's Demise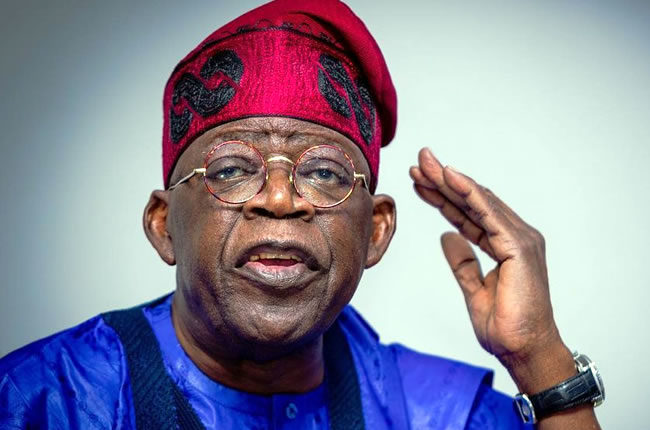 President-elect, Asiwaju Bola Ahmed Tinubu and the Federal Executive Council (FEC) have sent messages of condolence to the family of former Chief of General Staff, Lt. General Oladipo Diya, who died yesterday morning.
General Diya, according to his son, Sinmi, passed on early on Sunday at the age of 79.
The former Nigeria's number two citizen served as military governor of Ogun State where he hailed from and held several military positions before he became Chief of General Staff in 1993 as second in command to the late Head of State, General Sani Abacha.
While expressing his sadness over the passing of the retired General, Tinubu, in a statement by Tunde Rahman, praised his contributions to national development and the military institution.
"The news of the death of General Oladipo Diya early this morning came to me as a shock. I send my heartfelt condolences and sympathy to his immediate family especially his wives and children.
"General Diya lived a remarkable life of a soldier and he made his mark in the military where he served our country diligently. As Military Governor of Ogun State, in the various military positions he held till he rose to the enviable position of Chief of General Staff and second in command to the Head of State, he served meritoriously.
"As much as he could, he played a stabilising role during one of the most turbulent periods in our nation's life in the aftermath of June 12, 1993 presidential election. He will be remembered for his patriotism and service to the nation.
"My condolences to Governor Dapo Abiodun and the people of Ogun State.
I pray that Almighty Allah comfort his family and all those he left behind. May God Almighty grant his soul eternal rest", he stated.
Meanwhile, the Secretary to the Government of the Federation, SGF, Boss Mustapha, on behalf of the Federal Executive Council, FEC, said he received with shock the death of Gen. Diya.
Director Information in the Office of the SGF, Willie Bassey in a statement said Mustapha described General Diya as a seasoned military officer with admirable administrative capabilities in his various functions as Military Governor, Chief of Defence Staff and later, Chief of General Staff.
He said Diya was a notable statesman who made invaluable contributions to nation-building.
"FEC condoles with the government and people of Ogun State, his family and friends, and prays to God to grant the soul of the deceased eternal rest", he stated.
Fubara's Victory, Divine Favour From God – Lawmaker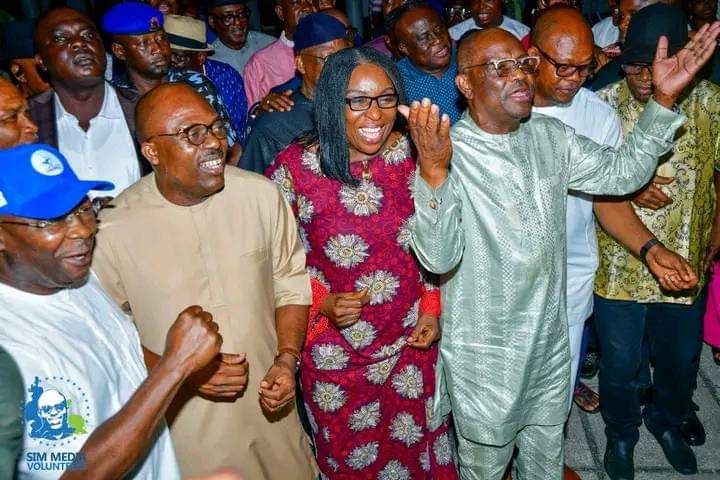 The lawmaker representing Ogba/ Egbema/ Ndoni Constituency II in the Rivers State House of Assembly, Hon Nathaniel Owaji has described the victory of the Peoples Democratic Party (PDP) Governorship candidate, Sir Siminialayi Fubara, as divine favour from God.
He stated that Sir Fubara was carefully chosen for the people of Rivers State, adding that power comes from God and that was the reason he won the election by a landslide.
Hon. Uwaji said this while fielding questions from newsmen shortly after the 2023 Governorship election result was announced by the Independent National Electoral Commission (INEC) in Port Harcourt.
The lawmaker further attributed the victory of the  Peoples  Democratic Party (PDP) to Governor Nyesom Wike and Bro Felix Obuah who have shown good leadership qualities over the years.
He expressed confidence that the Governor- elect will consolidate on the transformational agenda of the PDP-led administration in the state.
" I am happy that the  electorate in my LGA  voted overwhelmingly for PDP based on the infrastructural development witnessed in the State for the past eight years.
"The current administration in the State led by Governor Wike has unbeaten track record hence the people voted massively for PDP candidates.
" PDP in ONELGA has remained one indivisible entity capable of winning elections based on the efforts of Bro Obuah's  large heart in carrying everyone along", Hon Uwaji said.
The state lawmaker who was also the PDP campaign director in the area expressed optimism that the elected House of Assembly members in ONELGA have the capacity to represent their constituencies effectively and efficiently.
He commended Governor Wike for his support for the party and choosing their daughter to serve as Deputy Governor.
He also lauded Bro Obuah for his commitment to achieving victory and the people of the area for coming out en masse to vote for all PDP candidates.
By: Tonye Orabere