Wayas Tasks Nigerians On Democracy
Former Senate President, Dr Joseph Wayas, on Wednesday tasked Nigerians to take full advantage of the current democratic environment to ensure sustainable development of the nation.
Wayas, who chaired a plenary session at the on-going National Conference on Electoral Processes in Nigeria, warned that the opportunity this time around, must not be squandered.
The conference is being organized by the Independent National Electoral Commission (INEC).
Wayas emphasized that democracy had always been the desire of Nigerians, who laboured vigorously to develop it as a culture.
The National Commissioner of INEC (Operations), Prince Adedeji Soyebi, said that the challenges posed by the 2007 general elections had afforded the commission, the opportunity to develop a blue print for free and fair elections in the future.
He said it was important for INEC to be independent "financially, operationally and constitutionally", to ensure success in the 2011 general elections.
He added however that the commission was doing its best to put needed logistics in place for 2011.
Soyebi said that plans were on to ensure that Nigerians in the diaspora were given the opportunity to exercise their civic right to vote during elections.
Inspector-General (IG) of Police, Mr Ogbonna Onovo, in his presentation, called for an attitudinal change on the part of stake- holders, as a starting point for a durable electoral system.
Onovo, who was represented by the Deputy Inspector-General (Operations), Mr. John Amodu called for a high level inter-agency collaboration, to put an end to electoral violence in Nigeria.
According to him, "political parties determine the weight of electoral machinery and occurrences; therefore, they must cooperate with security operatives by ensuring internal orderliness and peace.''
Onovo also urged candidates to align with their parties' ideals and promote sportsmanship, tolerance and good disposition to electoral results.
He, however, urged INEC, as an umpire, to promote high level transparency and commitment.   
"It is important for INEC to take strict caution in the discharge of its constitutional responsibilities," he emphasised.
Constitutional lawyer and human rights activist, Chief Mike Ozekhome, who examined the role of civil society groups and the media in electoral processes,  described them as "central partners and critical sections of the society.''
According to him, the role played by the duo in the restoration of democracy in the nation is legendary.
Ozekhome urged civil society groups to be more vibrant in their operations while the Press must remain steadfast as the conscience of the people.
Nigeria's Ambassador to Ethiopia, Mrs Nkoyo Toyo stressed the need for proper voter education, which was crucial in the electoral process, especially in a volatile environment like Nigeria.
Toyo emphasised that voter education was the main responsibility of political parties and also an oversight duty of INEC.
She urged political parties to ensure internal democracy so as to ensure more citizens' participation in politics.
Coronavius Hits Totthenham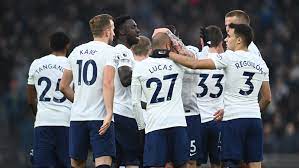 Tottenham's preparations for their pre-Christmas fixtures have been disrupted by a Coronavirus outbreak at the club.
It is understood that a number of players and club staff have returned positive Covid-19 tests.
More PCR testing is due to take place over the next 24 hours.
Spurs are due to face Rennes in a crucial Europa Conference League group game in London on Thursday before a Premier League trip to Brighton on Sunday.
Under UEFA regulations, if they have 13 available players, including a goalkeeper, from their 25-man A list, they must fulfil the Rennes fixture, which they need to win to stand a chance of qualifying for the final 32.
The game could be postponed if they do not have sufficient player numbers but all group matches must be completed by 31 December.
It is yet to be established whether the club will contact the Premier League about Sunday's game at the Amex Stadium, but a decision to postpone league matches can only be made by the competition board.
AFCON : ECA Expresses Concern Over Players' Safety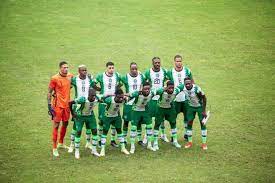 The European Club Association (ECA) has expressed its concerns over players' health and welfare ahead of the 2021 Africa Cup of Nations, which kicks off on January 9 in Cameroon.
In a press release made available to Tidesports sources said the organisation revealed its worry over players health, considering the issues that have happened this year.
Over 70 per cent of the players that will represent their nations in Cameroon play their football in Europe, which is why it is not a surprise to see the ECA concerned.
In the last six months, a couple of players have collapsed due to heart-related issues, and there have been suggestions that the high number of games might have contributed to it.
However, in a chat with Tidesports source one of Nigeria's reputable sports medical doctors, Tunde Akinbinu, said there is no medical evidence that shows that the high number of games is the reason why some players have suffered cardiovascular issues.
But he did confirm that players are likely to have more injuries and suffer from fatigue from playing too many games.
"When a player has too many games with or without Coronavirus, there's a possibility of increased injuries, fatigue and electrolyte imbalances," Akinbinu said.
"But does it increase the risk of pulmonary cardiac accidents? Not really particular."
"They are more likely to be affected by the muscles fatigue."
"Players could also be jaded and sometimes gas out from too many games."
"But usually, the high number of games may not be related to the increase cardiac arrest," he added.
The ECA may also be worried about the little matter of Omicron- the new variant of Covid-19- but doctor Akinbinu believes there is no need to panic yet.
"The world will have a better view of the Omicron over the next few weeks," he said.
"Viruses mutate generally and are usually less aggressive."
"So we expect that Omicron may be easily transferrable but has less mortality rate than the earliest forms of coronavirus," he concluded.
Newcastle's Co-Owner Denies Offering Emenalo Technical Director Job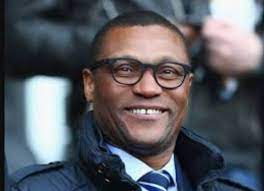 Mehrdad Ghodoussi, a co-owner at Newcastle, has denied a report that Michael Emenalo was offered a sporting director role at St James' Park.
The former Super Eagles left-back had been tipped as the favourite to land the juicy role at the new mega-rich club after a successful seven-year spell in a similar role at Chelsea.
But many were caught by surprise when a few media publications quoting the Telegraph claimed that Emenalo had been offered the job, and he rejected the offer.
But co-owner Ghodoussi has taken to his Twitter account to rubbish the reports and made it clear that the club did not offer the former Monaco technical director the job.
"Contrary to a newspaper report, Michael Emenalo was never offered the job of Sporting Director or Director of Football at Newcastle United,"
Ghodoussi is a part-owner of PCP Capital Partners, which holds a minority stake in Newcastle and was part of the consortium – led by Saudi Arabia's Public Investment Fund – that completed its £300m takeover of the club in October.
Emenalo has been without a job since leaving his position as Monaco's technical director in 2019.
Before that, he enjoyed seven successful years at Chelsea, initially as an assistant manager before he was made the sporting director.
During his time with the Blues, the club won three Premier League titles, four FA Cups, the coveted UEFA Champions League, and the 2013 Europa League.