Piracy Report Worries Nigerian Shippers
 Nigerian Maritime operators have expressed worry over the ranking of Nigeria as second only to Somalia on the incidence of sea piracy in the world by the International Maritime Bureau (IMB). The situation has made business very difficult for ship owners as it has resulted to making it expensive for ships to sail to Nigeria.
 Lamenting over the matter, the Managing Director/Chief Executive officer of Jobbi Shipping Company Limited, Job Ekechukwu, told The Tide on Monday in Port Harcourt, that his company had a tough time recently when it went to take delivery of a ship in Europe. They paid through their nose just to secure the services of the European crew that said the ship into Nigeria because the country is regarded as a high – risk area and the crew had to charge outrageous premium to sail to the country, he said.
 He explained that the Europeans did not accept explanations that the report about Nigeria was not as it seems, saying that. "The consequences was that we were blacklisted and that we continue to pay huge amount of money to get a service which could have cost us a fraction of what we paid at that time".
 Ship owners have argued that the IMB report on Nigeria may not entirely be correct because the incidents on Nigerian waters are just armed robbery and cannot be classified as pirate attacks compared to the cases recorded in Somalia, where pirates hijack ships with sophisticated weapons and demand for ransom running into million of dollar.
 Also most of the cases IMB reports in its piracy reporting center, are robbery attacks against fishing trawler  alleged to be illegal.
 The robbers are allegedly attracted by the huge cash on board the fishing vessels through tip offs by either from the crew or the prostitutes some of the crew or the patronize.
 It would be recalled that in January 2009, 50 cases of attacks against trawler were recorded, resulting in 10 death, incessant attacks caused the Nigerian Trawler Owner Association (NITOA) to call its fleet of over 200 trawlers back to the shore for a period.
 Speaking on the IMB report on Nigeria, Ekechukwu said, "Every time that they say that Nigeria is a country that has high rate of piracy incident, I am absolutely amazed because/used to be a sea farer for so many years. I just wonder what the pirates are looking for because pirates in Somalia are going to hijack  a whole ship, these are proper pirates and then they are going to collect huge amount in ransom but Nigerian pirates, what are they triping to do?, are they going to get a  meal on board or to get a drink? I do not know Nigeria will be treated as such by black listing the country as being second to Somalia on pirate attacks", he quarried.
NSE Begins Week On Negative Note, Loses N19.49bn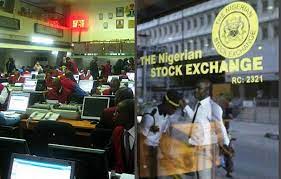 The Nigerian stock market began the week on a negative note as banking and consumer goods stocks, among others, triggered a N19.49bn loss.
At the end of trading on the floor of the Nigerian  Exchange Limited , the NGX All-Share Index dropped by 0.09 per cent to end at 43,270.94 basis points, while the market capitalisation declined to N22.58tn.
Market activities were mixed as the total volume of shares traded decreased by 30.19 per cent while the value traded rose by 34.05 per cent.
A total of 213.13 million shares valued at N2.36bn were exchanged in 4,105 deals, compared to 305.32 million shares worth N3.58bn in 4,450 deals last Friday.
FCMB Group Plc topped the traded stocks in terms of volume, accounting for 27.43 per cent of the total volume of trades while Airtel Africa Plc emerged as the most traded stock by value, representing 28.81 per cent of the total value of trades on the exchange.
14 firms gained compared to 21 losers.
AIICO Insurance Plc was the biggest gainer for the day, topping the gainers' chart with a price appreciation of 8.57 per cent to N0.76 per share.
It was followed by LivingTrust Mortgage Bank Plc with a rise of 7.95 per cent, ending the day at N0.95 per share.
Analysing by sectors, three of the five major indices closed lower, led by NGX Oil & Gas (-0.56 per cent), NGX Consumer Goods (-0.23 per cent) and NGX Banking (0.18 per cent).
But the insurance (0.82 per cent) and industrial goods (0.002 per cent) indices gained at the end of trading.
… Introduces TIES To Boost  Business Loan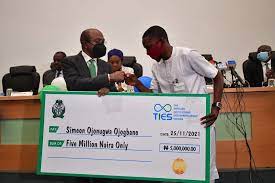 The Central Bank of Nigeria (CBN) has introduced the Tertiary Institutions Entrepreneurship Scheme (TIES), which provides undergraduates and graduates with a platform to access loans.
The TIES' underlying aim is to provide access to capital for Nigerian undergraduates and graduates with innovative entrepreneurial and technological ideas from polytechnics and universities.
TIES intends to shift undergraduates and graduates away from white-collar job pursuits and towards a culture of entrepreneurship development for economic development and job creation.
In a national biennial entrepreneurship competition, the Developmental Component would be distributed in the form of awards to Nigerian polytechnics and universities.
The competition aims to increase undergraduates' awareness and visibility of high-impact entrepreneurial/technological concepts, foster entrepreneurial talent hunts in Nigerian polytechnics and universities, and encourage commercially viable and transformative technologies.
Interested Nigerian polytechnics and universities shall apply to participate in the national biennial entrepreneurship competition on a dedicated online portal.
Outlining brief details of the project, potential impact and evidence of originality of project, CBN said it is an innovation for students entrepreneurs.
CITN Applauds FG, Tax Authorities On Fiscal Policy Decisions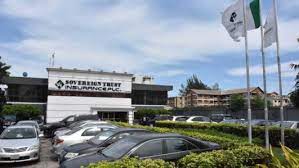 The Chartered Institute of Taxation of Nigeria (CITN) has lauded the Federal Government and tax authorities on the giant strides made on fiscal policy decisions and tax administration measures initiated this year in the area of Finance Act 2021 and the introduction of TaxPromax solution.
President of the institute, Adesina Adedayo, who gave the commendation at the institute's yearly award ceremony at the weekend in Lagos, assured the government and tax authorities of aligning with the measures and promised to provide professional thoughts and insights on ways through which they could achieve an efficient and effective Nigerian tax system.
Adedayo emphasised the need to address the database, adding that without knowing who the tax-payers are, there is no way they can take money from unknown tax-payers.
Database is the aspect we have been emphasising on as an institute and in doing this, there are so many of pockets of data we have. All the data must be harmonised to have a simple unique tax-payers identification number," he said.