Checking Spread of The Jos Violence
At a time when notable citizens and even foreign diplomats are battling for the delisting of Nigeria as a potential "terror-risk" nation, by the United States of America (USA), it is most regrettable to experience the manner of senseless killings recorded last Monday, in Jos, the Plateau State Capital under religious guises.
  Media reports say, as many as 200 Nigerians were killed and supposedly sacred places of worship attacked, vandalized and even burnt. Sadly, this is coming less than, two years after the November 2008 sectarian crisis, for which an investigative panel is still searching for solutions to the near frequent resurgence of violence in the Northern part of Nigeria.
  This time around, problem was said to have started at Nassarawa Gwon area of the Jos City, where, a Moslem whose property had been burnt in the 2008 crisis ventured rebuilding, a process which led to protests of encroachment by other residents. That argument, it was said, resulted into fists fights between the residents on one hand and the builder's workers on the other and which later escalated into a religious affair.
  In the end, the Jos University Teaching Hospital (JUTH) Mortuary was littered with corpses of fellow Nigerians with an even greater promise for escalation into a full-blown religious disturbance. On the last count, the Christian community in Jos, has been complaining of widespread attacks on innocent Christians who were returning from Church service, Sunday afternoon, although Moslem youths denied that.
  In order to check further deterioration of the situation, Governor Jonah David Jang on Monday imposed a dusk-to-dawn curfew on the once serene and innocent Tin city. Even so, there were clandestine moves by some sectarian war-mongers to unleash further mayhem on others.
  This is why we consider, most timely, the directive of Vice President Goodluck Jonathan urging the Inspector-General of Police (IGP), Ogbonna Onovo and other security chiefs to move base to the embattled city. The measure, without doubt, is to nip in the bud any fresh attempt by anyone to further aggravate the already regrettable situation.
  While, we commend that timely Vice Presidential intervention, we cannot do the same about the slow pace in finding answers to earlier disturbances, particularly, that of November 2008. We say so because, had that crisis been thoroughly investigated, key culprits identified and punished, it would have been unfanciful for anyone to foment the kind of unrest, which is now threatening the secular nature of our constitution.
  It is indeed sad that after nearly 50 years, as a politically independent state, Nigeria is yet to flex the right kind of muscle needed to defend our secularity and check avoidable extremism and religious lawlessness. Instead phoney inquiries are repeatedly convoked to investigate disturbances which reports are very often, never published and when they did, known culprits treated with kid-gloves.
  For that singular reason, it has become fanciful for religious rascals to heat-up the polity and endanger lives and properties of other innocent Nigerians in the name of faith. That must stop because, religion is strictly a matter between an individual or group of individuals and the source of their faith and not one which a group should impose on others.
  If, the many churches and mosques in Nigeria daily preach peace, love and piety, instead of hatred, rivalry and violence which appears to be the case today, religious tolerance, instead of sectarian mayhem will prevail.
  This is why, it must be stated for the umpteenth time that a good religion is that which teaches men (and women alike) to be good and not one that daily preaches hatred, violence, mayhem, senseless bloodletting, criminal destruction of public property, rivalry and indeed contemptuous competition.
  Anyone, be he Christian or Moslem, who deviates from that expectation and threatens the secular nature of the Federal Republic of Nigeria should, without hesitation, be treated as one in breach of the constitution and sanctioned as such.
  Unless and until the Nigeria state and her leadership accept this as the right option and spare no sacred cow, we would continue to compromise sectarian wrongs and groom religious rascals, who, in the end would expose the nation and her peoples, to the kind of diplomatic embarrassment which we today face, on account of our listing by the US as terror risk nation. This is in addition to innocent lives repeatedly lost to such crisis. The time to check it is now.
May 29: Dawn Of A New Era
There have been issues with the National Assembly's performance index since 1999. Opinions on the positive impact of the members on governance and citizens' welfare are divided among Nigerians and other interests. The legislative arm is viewed as prioritising the welfare of its members over the citizens. Moreover, it is perceived as fostering a compromised relationship with the executive arm of government, which undermines independence and democracy.
The executive's actions have caused controversy following their overbearing posture and lack of respect for the legislature and judiciary, disregarding the principle of separation of powers. This attitude has fueled calls for restructuring and power devolution to return Nigeria to a true federal entity. Despite the importance of these demands for the country's stability, the executive has shown no seriousness or commitment towards addressing them, which is a concern shared by many Nigerians.
Some Nigerians believe that the current structure is unfair to most ethnic groups, causing much of the country's conflicts. They argue that the structure lacks equity, justice, fairness, and balance, leading to various forms of violence such as insurgency, banditry, kidnapping, and other criminal activities. These issues have plagued the country for years and continue to pose a significant threat to the nation's security.
President Muhammadu Buhari's eight years in office were marked by a thriller of terrifying years for many citizens. During his tenure, ethnicity and religion were used as tools by self-centered individuals to divide the nation. This has resulted in the shedding of innocent blood and the reign of a power cabal that prioritises its own interests. Sadly, the outgoing President has chosen to remain silent and feign ignorance in the face of these troubling developments.
It is delightful that the incoming Tinubu/Shettima administration aims to run a competent and quality government for the people. To achieve this, the administration must prioritise security and youth employment, and formulate policies to reduce security challenges to the barest minimum. It is hoped that economic programmes will target young people. The President-elect has emphasised the momentousness of competence, and we trust that he will follow through on his promise.
Nigerians eagerly await early results from Tinubu, even those who did not vote for him. However, he will face a significant challenge in building more refineries and ending fuel subsidies. Despite Nigeria's oil riches, the country cannot refine enough crude to meet local demands, resulting in the need to import petroleum products. These products are then sold at a government-set price, which is often lower than the import price. Accordingly, the government pays the difference, which is taking a considerable toll on the country's dwindling public finances.
Nigeria's next administration faces the challenge of increasing revenue, which can be achieved by collecting more taxes or expanding the tax base. Tinubu, a strong supporter of federalism, must demonstrate his commitment to true federalism, considering his past actions. It is crucial for him to avoid repeating the mistake of ethnic irredentism in Nigerian politics. Also, he should pay attention to the foreign exchange regime.
Today, 28 governors-elect will be taking their oath of office, alongside the President-elect and Vice President-elect. In Rivers State, Governor Nyesom Wike will be handing over to his successor, Sir Siminialayi Fubara, after overseeing state operations for the past eight years. The preparations for the handover to the incoming governor are in full swing in the state. It is important to note that only individuals with honourable character and knowledge can fill the significant void that the governor is leaving behind.
Wike's tenure in office has passed so rapidly. Throughout the years, he has remained steadfast in his commitment to selfless and patriotic service, displaying unwavering bravery, determination and fearlessness. In the aftermath of the challenges that arose after May 29, 2015, the Rivers State Chief Executive rolled up his sleeves and set to work on revitalising the state's democracy and restoring its sectors to full functionality.
Since his inauguration in 2015, Governor Wike has been actively constructing and rehabilitating roads and building flyovers, reorganising institutions and establishments, and opening up previously closed-off areas like the judiciary. He has bravely tackled the challenge of repairing a broken, dysfunctional, dystopian, and purposefully abandoned state. He has effectively silenced his critics and laid out a roadmap for the reconstruction and rehabilitation of the state in his inauguration address on May 29, 2015.
Thankfully, his successor is a well-experienced technocrat who has had a long and distinguished career in the state civil service. He was born on January 28, 1975, in Opobo Town in the Opobo/Nkoro Local Government Area of Rivers State. Fubara worked his way up through the ranks and was appointed as the state accountant-general in 2020. He is a graduate of the University of Port Harcourt Business School, holding a Master of Science in Finance and a Master of Business Administration degree. Despite being serene, he maintains social ties with all facets of society.
Siminialayi's success hinges on following in the footsteps of his predecessor by adopting a constituency-wide approach to governance in Rivers State. To achieve this, he must prioritise clearing up promotion arrears, pension arrears, and gratuities owed to civil servants. Additionally, he must focus on resuscitating state-owned enterprises to create more job opportunities. Agriculture, human capital development, and education are crucial areas that require attention. Siminialayi should also incorporate tourism and infrastructure development into his plans to ensure the state's overall growth and development.
Fubara is a committed democrat with a decade-long involvement in the political arena. He fervently upholds the power of the people and has continuously exhibited concern for the underprivileged. Because of his exemplary work in the civil service and extensive pursuit of diverse opportunities, he has emerged as the most suitable candidate for the gubernatorial succession of Governor Wike.
The Tide heartily congratulates him as he steps into office to provide the much-needed service and leadership to the good people of the State.
Rivers @ 56, Still A Tough Journey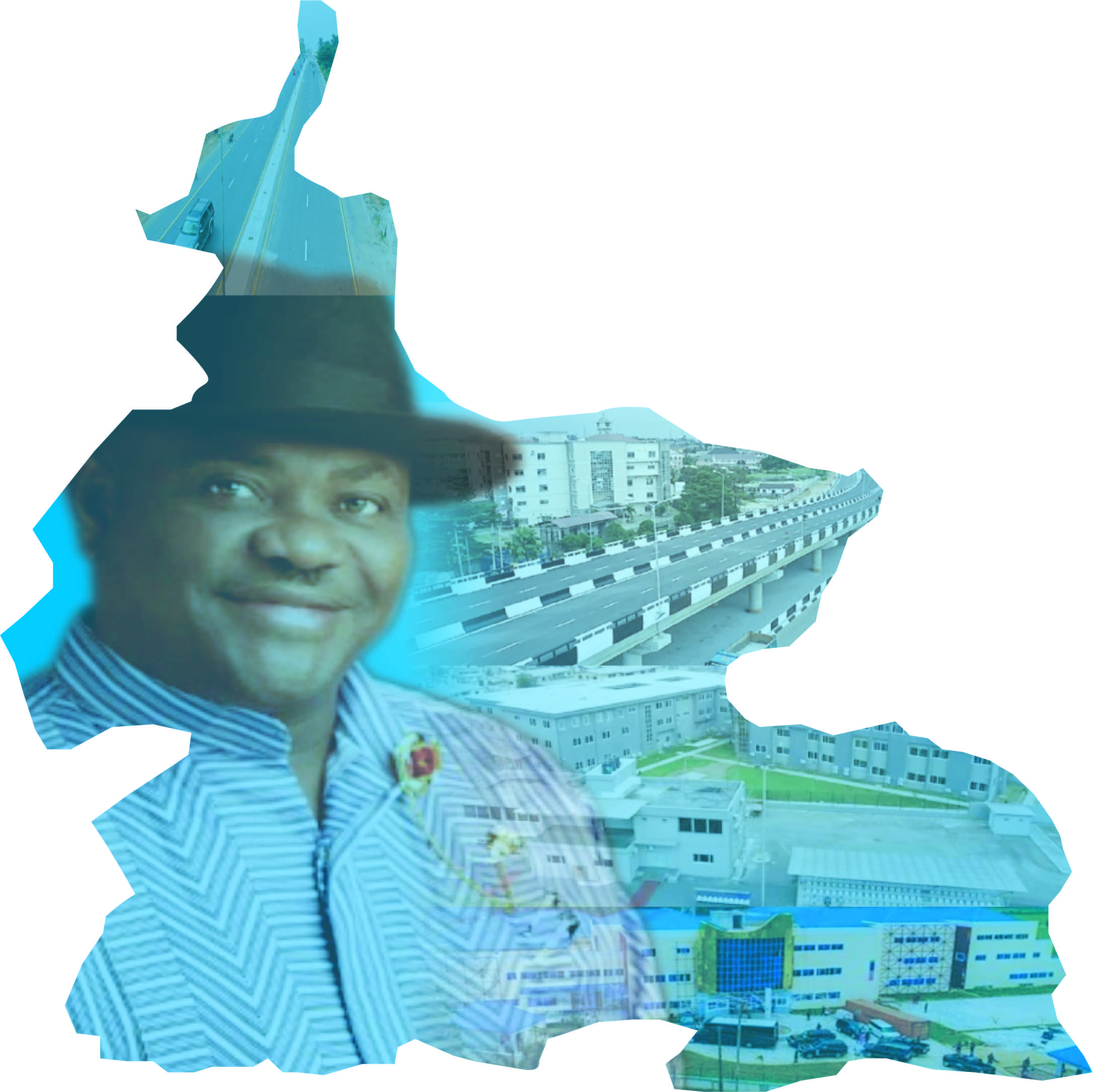 Tomorrow, the 27th of May, marks the 56th anniversary of the creation of Rivers State by the former Head of
State, General Yakubu Gowon (rtd). The creation of the state on the aforementioned date in 1967, underlined a significant and successful effort to protect and secure the interests of minorities in Nigeria. Additionally, it represented a vital challenge to the political power structures of the four regions at that time, namely the Northern, Western, Eastern, and Mid-Western regions.
The founding of 12 States was one of the most audacious and remarkable initiatives of the military regime. This resolution was indicative of Nigerians' desire to gain enhanced autonomy and self-determination. The development reflects one of Gowon's most deeply held intentions for his initiative. This was to ameliorate the often-expressed fear of regional hegemony of the South by the North in the nation's political affairs. As a result, the introduction of balance in the regional order through the creation of six Northern states and six Southern states was carefully considered.
The 12 states were North-Western State, North-Eastern State, Kano State, North-Central State, Benue-Plateau State, Kwara State, Western State, Lagos State, Mid-Western State, Rivers State, South-Eastern State, and East-Central State. However, the 12 states have since metamorphosed into 36 federated units, giving new and more fundamental relevance to Gowon's definitive action.
Gowon's desire to strengthen national unity and prevent more instability led him to seek support for the states' creation exercise from an extensive cross-section of regional leaders before declaring the enacted order. In the Eastern Region, the whimper for the creation of the Calabar – Ogoja – Rivers (COR) State had risen increasingly vocal. In the North, the Middle Belt movement became a major source of dissatisfaction in the region.
The battle, agitations, and creation of Old Rivers State, now Bayelsa and Rivers, commenced in 1939 and climaxed in 1967. The state as constituted then was under the Eastern group of provinces in 1939 with administrative headquarters in Enugu. The group of provinces later became the Eastern Region of Nigeria, made up of Igbos, as the dominant ethnic nationality with other minorities comprising the region. The minorities included the Ijaw, Ibibio, Efik, Anang, Ogoja, Ikwerre, Ibani, Ekpeye, Engenni, Ogba, Kalabari, Nembe, and Ogoni, among others.
Rivers State in the Niger Delta region is unique. Popularly known as the Treasure Base of the Nation, the state's uniqueness is not random. The abundance of human and natural resources coupled with its people's hospitality, makes the state stand shoulder-high among its contemporaries. Gowon's proclamation of a distinct state was, indeed, a realisation of the vision of the founding fathers. These fathers over several decades, bemoaned the marginalisation by prominent ethnic groups in the Nigerian project. This was particularly the Igbos, who cohabited the then Eastern Region with its capital in Enugu.
Starting with its first Military Governor, Navy Commander Alfred Papapriye Diete-Spiff in 1967 to the present administration of Governor Nyesom Wike, successive administrations, both military and civilian alike, have made significant contributions to making the State the enviable one it is today. From the creation of Bayelsa State in 1996 to the exponential growth in the education sector, human capital development, infrastructural revolution, health sector development, national political relevance, active participation in the global economic renaissance and bold presence on the world entertainment stage, Rivers State can indeed be said to have come of age.
Perhaps, except for the epoch of the pioneer administration, at no other time in history has the State experienced such a level of transformation of its landscape as is being realised under the present administration. From an extensive urban regeneration effort that has seen the rebuilding of state-owned assets and city roads to meet present-day needs and the building of 12 new flyovers to the vast road infrastructure being built in all parts of the State, the exiting Wike's administration is truly working hard to realise the objectives of the State's founding fathers.
By the efforts of the state government, Opobo and some adjoining communities have been made accessible to the state capital by road. The same fortune is being enjoyed by erstwhile disconnected people of the Kalabari Kingdom through the completion of the first phase of the Trans-Kalabari Road. By the same token, a courageous move has been initiated to create more urban centres in Rivers State. This is done through the siting of Rivers State University campuses in Etche, Ahoada and Emohua.
The political class in the State, in particular, must utilise this event of the 56th anniversary of the state's creation to evaluate and determine to eschew bitterness, rancour and acrimony and work with the in coming administration. The struggle for Rivers State achieved the desired results because the Rivers political elite, traditional rulers and the youth of the time shared a rare and uncommon sense of oneness, purpose, selflessness and indeed drive for service to the fatherland.
That widely acclaimed Rivers' spirit of love and commitment to selfless service has waned significantly, leaving in its stead, a threat to public peace activated by political greed, selfishness and an unguided quest for personal and sectional aggrandisement far and above love for the State. The clarion call is, therefore, for leaders at all strata to introspect and purge themselves of all tendencies that are inimical to the overall development and prosperity of the State.
We must remind ourselves, especially the political class, that it took selfless sacrifices, personal denials and unrelenting activism from foundational leaders for the State to be created. This was achieved for us in the state we now call home. All must, therefore, embrace peace, tolerance, and true brotherliness and seek civil and lawful means to address all grievances and disagreements. This is because strife, violent confrontations and aggressive engagements will only destroy the time-enduring bonds of togetherness that have bound our people for years.
The founding fathers' relentless struggle to question the imbalance and injustice of the Nigerian Federation remains the philosophy behind the state's creation. Their mission and vision was to ensure Rivers State's pride of place in Nigeria. The question remains, however, whether that vision has been achieved or not. More than any other time in our history, the need to re-enact and revive the values, sentiments, philosophies, and spirit that formed the driving force of the founding fathers to victory is now.
The Tide extends its heartfelt congratulations to the esteemed government and people of Rivers State on the auspicious occasion of the 56th anniversary of the state's creation. It is imperative that all stakeholders rally together to pursue the common goal of ensuring that the state remains a safe haven, where security, peace, prosperity, and unimpeded opportunities for happiness reign supreme for all its inhabitants and the business community.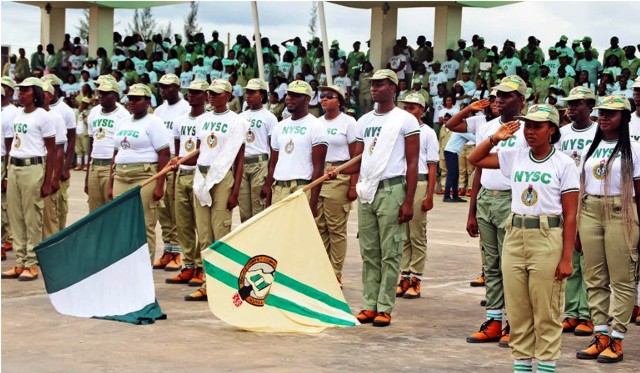 The National Youth Service Corps (NYSC) was established in May, 1973 by General Yakubu Gowon (rtd) to promote national integration after the civil war. Today marks its 50-year anniversary, and we congratulate its administration, staff, and all Nigerians who have participated in the one-year mandatory programme for graduates of tertiary institutions. Over the past five decades, the scheme has remained committed and become a vital agency of national integration among our institutions.
The NYSC has played a crucial role in our country's development by providing quality manpower to less privileged states. This has been achieved through various partnerships with other organisations. These partnerships include using corps members for enumeration work during the national population census. They also include presiding officers during national elections, and deployment for routine immunisation. These contributions have positively impacted the country's development.
Also, the health sector has benefited greatly from the scheme. This has successfully reversed the spread of HIV/AIDS, Ebola, and COVID-19 through awareness campaigns and public education on prevention and care. The service has also made vital impacts in other areas such as education, legal aid services, anti-corruption efforts, road safety awareness, and campaigns against drug abuse and human trafficking.
Gowon's administration established a quasi-military plan for Nigerian university graduates to learn about their country's people, history, culture, and geography. The scheme was initially opened to graduates under 30 with degrees from universities, polytechnics, and colleges of education. Specifically, those with BA/BSc, HND, and NCE were mobilised. Prospective corps members were assigned to states other than their origin.
The orientation included military and citizenship training, as well as lectures on Nigerian culture. Entrepreneurship training was added later. Following the one-month orientation, participants were assigned to their primary postings based on their qualifications. Medical doctors assigned to hospitals and other health facilities, engineers to construction firms and the Ministry of Works, and teachers to schools.
Corps members were assigned to universities, polytechnics, and education colleges. University and polytechnic graduates received N200 monthly allowance, while college of education graduates received N160. However, after NCE holders expressed their grievances over the discrimination, they were no longer eligible for the scheme after the 1984/85 service year. Hence, only HND and university graduates were recruited for the mandatory one-year service.
The programme facilitated the cohabitation of Nigerian youths from varying tribes and ethnicities, effectively eradicating prejudices and stereotypes towards different regions of the country. The NYSC initiative played a part in mitigating the war aftermath and fostering national unity among Nigerians. In addition to intertwining inter-ethnic relationships, it also brought about several inter-ethnic marriages and novel friendships.
It facilitates a sense of national identity among Nigerian citizens, transcending their ethnic and religious backgrounds. Prospective corps members expressed satisfaction at being appointed to serve in any given state. They similarly demonstrated patriotism by embracing their designated primary assignment place.
However, since the NYSC has been around for 50 years, it is essential to evaluate its implementation to determine its future. As with any intervention initiative, scheme or programme, the agency's continued existence, modification, or outright scrapping should be considered. A thorough appraisal of the NYSC's impact, benefits, and challenges will provide insight into its effectiveness and relevance in today's society.
It is pertinent to recognise recent obstacles that have hindered the service, diminished its attractiveness, and undermined its purpose. Only 5.7 million Nigerians have participated so far, which highlights individuals evading responsibilities in a country where many graduate from tertiary institutions yearly. Some continue to question the programme's value, and a bill proposed two years ago to terminate the initiative passed its second reading in the House of Representatives.
While we support the NYSC ideals, we believe reform is necessary to align with current requirements. Our proposed reform focuses on security, funding, branding, content, and structure. It also focuses on major milestones in corps members' lives such as mobilisation, orientation, primary assignments, community development, and passing out.
Management should prioritise sorting out deployment issues to assist urgent national needs. This will lead to better manpower deployment, enhanced contribution to national development, improved self-esteem of corps members, no rejecting or underutilisation, and ultimately restore the spirit of public service.
It is a fact that corps members are sometimes discriminated against in postings to states and places of primary assignment. This discrimination is often based on their tribe and religion. That must be checked. Furthermore, the remuneration of N33,000 provided to a corpes member is inadequate when converted into its US dollar equivalent. This is therefore insufficient to meet the monthly expenses of a 'corper'. It is recommended that President Muhammadu Buhari endorse the reviewed allowance awaiting his approval before leaving office.
Fifty years after its inception, Nigerian unity has diminished. The country is now more divided than when the scheme was launched. In the 2023 general election, individuals were openly disenfranchised in some states because of their ethnic identities. Without immediate action to prevent further division, Nigeria's political landscape will only become more divisive.
As the NYSC celebrates its 50th anniversary, it is necessary to remember corps members who have lost their lives or suffered permanent injuries during their service. Despite challenges, the programme has been a huge success in Nigeria. To address financial hurdles, the trust fund bill has been approved by both the Senate and House of Representatives. Swift endorsement of the bill will promote youth empowerment and bridge the deficit.