Abuja
Expressing disappointment over the recent action of the govt of the United States of America, listing Nigeria on the its watch list of terrorist nations  the upper legislative arm of the National Assembly said the position highly unacceptable.
The Senate therefore gave the US government a –one- week ultimatum to delist Nigerians from this  list for extra-security screening.
  Briefing Senate correspondents the chairman of the Senate committee on media and Information,  Senator Ayogu Eze  said the Senate would on resumption tomorrow take a holistic look on the issue and would not hesitate to  take a definite position in case  the American authorities refuse to retract its decision.
  The Senate's spokes person pointed out that the decision of the US authorities was rather too harsh as the alleged aborted terrorist attempt by Nigerian born Umar Abdulmutallab was an exception that should not have been generalised.
He  also noted  that there was yet no evidence to blame the security lapse on the Nigerian authorities.
  Senator Eze has maintained that given the relationship that has existed between America and Nigeria, it is most unfair  for America to take such hasty conclusion without even adequate consultations with the authorities in Nigeria.
He affirmed "This is not acceptable to us and we are going to do whatever we can as a nation to prove to America that we will not take this.
Lagos
The overseer of the Mountain of Fire and Miracles Ministers, (MFM), Dr Daniel Olukoya has rewarded 20 first class graduates from Nigerian universities with car gifts.
The gesture was aimed at "improving academic excellence and reward "diligence," Olukoya said, adding that it was also to stimulate similar performances four undergraduates and dissuade youths from negative influences.
The new car owners are Adesanya Abosede from Department of English, UNILAG, Alabi Olakunle, Bio-Chemistry, Ambrose Ali University, Aluko Damilola, French, Unilag, Anifowose Abiodun, Chemistry, Unilag, Dosunmu Olakunle, Chemical Engineering, UMLAG, Edaogbogun Blessing, Accounting, OAU; Ezeji Maxwell, Mechanical Engineering, FUTO, Owerri, Iwoatan Temidayo, Botany, UNILAG, Jegede Bolaji, Chemical Engineering, UNILAG and Nwachukwu Hope, Physics, Nasarawa State University. Others are Ogiri Kingsley, Sociology, UNILAG, Okafor Chiweoke, Economics, UNN, Olabatunyi Oluwole Isaac, Plant Science, OAU, Oyindamola Tolu, Computer Science, UI, and Sonubi Adeyemi, Mathematics, UNAAB.
Presenting the keys to the first class products, wife of the General Overseer, Pastor (Mrs) Shade Olukoya said it was to motivate them to always remain focused in life.
Oyo
An Oyo based group, G23 has advised the political elites in Oyo State against fanning embers of negative sentiments, recrimination and destructive tendencies in assessing governance. Rather, it said they should be guided by  values such as objectivity thoroughness and sincerity of purposes, which are hallmarks of decent articulate and thoroughly bred elites.
At a news conference jointly addressed by both president and general secretary of the group, respectively, Comrade Isiaka Emeka and Prince Oluwakayode Afonju, the group commended Otuba Adebayo Alao-Akala for imparting positively on the socio-economic lives of the people of the state, especially Oyo town and its environs.
According to the group, some of their unprecedented achievements of the state government within the last two years in Oyo town and its environs alone is the rehabilitating asphalt overlay of township roads, covering over 30 kilometres.
Similarly, the chairman of Oyo West Local Government, Mr Wale Ogunmole has rehabilitated and tarred 18 kilometres road, constructed three classrooms in each of the 13 primary and secondary schools, provided potable water and upgraded 10 health centres.
Kaduna
Concerned by mounting intrigues and speculations over President Umar Yar'Adua's health and rumours of succession plots, Northern elders have summoned a special extra-ordinary meeting.
Dependable sources in Kaduna informed The Tide that the meeting summoned under the auspices of the ACE's National Working Committee is scheduled to take place tomorrow.
It was also gathered that a political committee has been set up by ACF leaders to draw up an action plan in addition to making recommendation about major political issues and steps to be taken by Northern leaders.
Insider in ATC insist that while several groups and individuals are plotting various schemes regarding the presidency  and the vice presidency, despite recent information that President Musa Yar'Adua's health is improving, the ACF is still determined to ensure that all appropriate constitutional process are followed.
Ekiti
A federal lawmaker, Iyiola Omisore, has called on the judiciary to brace up and save democracy from collapse.
Omisore said the judiciary is now on trial as the nation witnesses full blown democracy.
The two-term Senator made the appeal as the new Chief Justice of the Federation (CJN), Aloysius Kastina-Alu emerged as successor to Justice Idris Legbo Kutigi.
His swearing-in by the outgoing CJN, following the absence of President Umaru Yar'Adua now hospitalised in King Faisal Hospital, Saudi Arabia, has however, heralded serious controversies.
Omisore, who made the remark in a chat with newsmen at the governor's office in Ado-Ekiti on New Year's eve, also disclosed that all the democratic institutions in the country including the citizenry are on trial.
Plateau
The Plateau State Police Command has initiated an investigation of the state Moslem Pilgrims' Welfare Board (MPWB) officials over allegations that some intending pilgrims who paid go on hajj last year were excluded from the exercise.
Public Relations Officer of the command, Assistant Superintendent of Police (ASP) Mohammed Lerama, disclosed yesterday that the Police had invited officials of the board based on the petitions received from the affected people.
However, Lerama declined further comments on the matter.
Chairman of the board, Alhaji Awwalu Dankurma, was seen yesterday at the Police Headquarters being questioned by a team of Police investigators.
Edo
The Edo State Police Command yesterday said it lost 20 of its men in various confrontations with criminals while 17 policemen in the state were dismissed for various offences last year.
The Commissioner of Police, Danlami Yar'Adua, while briefing journalists on activities of the command last year, said there was no case of bank robbery in Benin City, the state capital and other major towns in the state, except in Sabongida-Ora, Aganebode and Ibillo, which were foiled by his men.
Yar'Adua also said that attacks on billion vans, which became rampant in the first quarter of last year, reduced drastically later in the year.
He added that the command recorded a total of 1,025 cases of robbery, murder, kidnapping, attempted kidnapping, obtaining by false pretence, stealing, burglary, house breaking and store breaking.
SEAMATA Condemns Inport Duty Increment On Cargo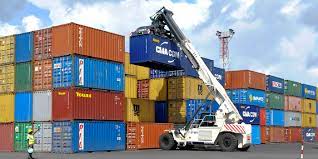 Members of the the South East Amalgamated Markets Traders Association (SEAMATA) have strongly criticised and rejected the recent astronomical and indiscriminate increment in the import duty on cargoes charged by Nigerian Customs.
SEAMATA is the umbrella union of traders in all the markets in the South-East Geo-political Zone and traders of South-East extraction doing business across the states in the Federation and in Diaspora.
This is contained in a statement jointly signed by SEAMATA's President General, Chief Gozie Akudolu and its Secretary General, Mr Alex Okwudiri, in Enugu yesterday.
According to them, the Nigerian Customs introduced a method of working out import duty payment on goods and set out a particular minimum amount payable for each 40ft container.
The statement noted that items with the least percentage tariff of five per cent are not even spared.
The  current import duties, the statement further regretted, are no longer calculated based on invoice value of consignments.
"Between 2020 and now, the amount charged on cargoes as import duties have risen in geometric proportion from N750,000 to N2 million, again to N3 million and presently, to N3.3 million for 40ft containers; while 20ft containers jumped to N1.8 million.
"The Nigerian Customs on their own, work out payable import duty now based on "estimated" invoice value of consignment as against the actual invoice value of goods from the country of origin.
"This development is not only bringing untold hardships to importers but is also compounding the pains of the citizens as it dovetailed to astronomical increase in prices of imported goods as the Nigerian Customs estimated invoice value is always far above the actual cost of the imports.
"The indiscriminate estimate of value of goods by Nigerian Customs is adversely affecting the prices of goods in the markets today both imported and locally produced as it triggered a chain reaction.
"Even agricultural products are not spared in the chain effect of the price increase.
"In the general meeting held in Onitsha on Wednesday, Nov. 24, 2021, the traders resolved to very strongly condemn and reject the increment.
"We are appealing to the Honourable Minister of Finance, Budget and National Planning to prevail on the Nigerian Customs to, as a matter of urgency, suspend the exercise.
"This is to save the Nigerian citizens from further economic hardships as further economic pains that follow such situations could lead to social unrest which our nation doesn't need now".
The statement also prayed and expected that the appeal of the traders would be favourably considered in the overall interest of the masses across the country. 7Ends.
By: Canice Amadi, Enugu
Kaduna SUBEB To Sack 233 Teachers Over Fake Certificates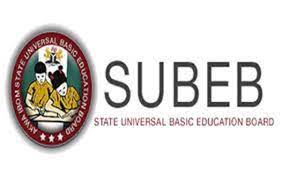 Chairman of the Kaduna State Universal Basic Education Board (KADSUBEB), Alhaji Tijjani Abdullahi, on Thursday, hinted that 233 primary school teachers have been pencilled down for dismissal for gaining employment with fake certificates.
Abdullahi, who spoke at a press conference in Kaduna yesterday, further noted that for the Board to be sure that the newly-employed teachers have the requisite qualifications, it went into secret verification of their credentials from various institutions attended.
According to him, the board has already verified 451 institutions they claimed to have attended, but only nine of them have responded so far.
He further added that the responses from the institutions showed that 233 teachers presented fake certificates.
He added that one of the institutions disowned 212 of the 233 fake certificates, adding that, the board would forward their files to the Ministry of Justice to initiate prosecution for forgery.
A visibly shaken Abdullahi noted that the Board will continue to check the integrity of the certificates presented by teachers to ensure that the teaching profession is not devalued by impostors.
How I Delivered 125 Children After Govt Hospitals Rejected Us -Woman Leader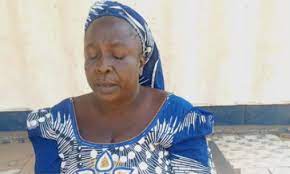 Women leader of the Internally Displaced Persons, Durumi camp, Garki Abuja, Mrs Liyatu Ayuba, has narrated how she became a midwife in the camp following rejection of their pregnant members in government hospitals.
The women leader, who was displaced from Borno State after the Boko Haram insurgents killed her husband in 2015, revealed that she has successfully assisted in delivering about 125 children in the camp.
Speaking with The Tide source in the camp, Mrs Liyatu alleged that the National Hospital, Abuja, and other government medical facilities had denied their pregnant members access to medical care following their inability to pay bills.
According to her, a lady in the camp who needed a cesarean section died in the National Hospital after they were unable to pay for the operation.
"Few years ago, a lady came to this camp and she was 7 months pregnant. She came barefoot with only a wrapper and she didn't have a bacha (hut) so she was squatting on another person's own.
"The next three days, she was in labour and we took her to the National Hospital in Abuja here and we were told to bring 100,000 but we told them that we do not have such money that they should please try and save her life.
"They said they can't do anything, that we IDPs are disturbing them. That was how the woman and her baby died in the hospital. They even refused to release the corps for us because we could not pay," they disclosed.
According to her, she was angered by the incident which prompted her into midwifery to save the lives of other women in the camp.
"I learnt how to be a midwife from my grandmother. I started delivering babies on January 2, 2015, so from that year till date, I have delivered a total of 125 babies in this camp," she stated.
Liyatu told our source that she has been sensitizing households in the camp to embrace family planning due to lack of funds to train the children.
"I have been telling them that people who have four to five children should do family planning because we are facing a lot in this camp, we are not collecting salary.
"And these children are not going to school and women keep getting pregnant. God will hold us responsible for the children that we are bringing to this world without training them," she noted.