Public Procurement Corruption: Causes, Remedies (1)
This is a paper he presented in Port Harcourt at a forum organised by the Bureau of Public Procurement.
According to the Organization for Economic Cooperation and Development (OECD), "procurement is the process of identifying what is needed; determining who is the best person or organization to supply this need; and ensuring what is needed is delivered to the right place, at the right time, for the best price and that all this is done in a fair and open manner"
Public procurement procedures often are complex. Transparency of the processes is limited, and manipulation is difficult to detect. Few people becoming aware of corruption complain publicly, since it is not their own, but government money, which is being wasted. Governments at federal, state, and local levels, spend significant public resources on procurement. Procurement at all levels of government in developing countries like Nigeria typically constitutes about 45 percent of the total Gross Domestic Product (OECD, 2006). These expenditures are critical to enabling governments to deliver goods and services to citizens, but they are also extremely vulnerable to corruption.
For almost a decade now there has been a significant international focus on corruption as a threat to economic and human development. Several multilateral organizations, like the UN, the World Bank, the WTO and OECD, aims at fighting the problem. So far, however, the strategies to transform the alleged practices of a state administration from corrupt to honest and clean have failed in most cases. There are several ways to explain this persistence of corruption. The time it takes to curb the problem may have been underestimated. There may also be a failure in the adjustment of anti-corruption strategies to local conditions. And finally, the incentives to implement the necessary measures may be poor among politicians benefiting from the current system.
However, in countries where corruption is a common problem it tends to disturb the market mechanisms and impede economic development. Corruption in public procurement makes the officials or the politicians in charge, purchase goods or services from the best briber, instead of choosing the best price-quality combination. The result may be construction projects several times as costly as necessary, or the acquisition of goods not actually needed. Hence, when aggregated to a macro-economic level non-optimal choices of contractors can have noticeable effects on the economy.
Also the efforts of public officials to get into position for obtaining bribes may represent a significant cost. Gifted youth often prefer jobs in the bureaucracy instead of more scientific professions, the allocation of public funds may be biased in favour of capital intensive sectors at the expense of health and education, and laws and regulations may be introduced just in order to obtain bribes. Even worse, public sector corruption has a pervasive impact on the poor since it reduces the funding available for social services and distorts public choices in favour of the wealthy and powerful, resulting in larger income differences between rich and poor.
Corruption, as an illegal activity, is difficult to define exactly as different attitudes and customs prevail, for instance when it comes to gift-giving and bureaucratic integrity. However, this paper is mostly concerned about the clear-cut cases, where no doubt about the misuse of public office exists. This is usually the case when the following conditions are all met.
1.First, the act must be intentional and in conflict with the principle of objectivity in public service performance. This implies that the rule that is broken is precise and transparent.
2.Second, the person who breaks the rule must derive some recognizable benefit for him/herself, his family, his friends, his tribe or party, or some other relevant group.
3.Third, the benefit derived must be seen as a direct return from the specific act of "corruption".
CAUSES
The logic of incentives makes it reasonable to assume that human greed explains most of the bureaucratic corruption. However, in many developing countries, where monthly wages for ordinary officials often are less than $100, the actual need may be an equally prevalent reason. In some cases these wages represent a capitulation wage. According to Besley and McLaren (1993) capitulation wage refers to a situation where the government "capitulates" because corruption is endemic and monitoring does not function. Thus, it makes no sense to revise salaries and the government pays very low wages, aware of the bureaucrats' ability to manage on bribes and stealing. The bureaucrats' demand for bribes is understandable under such circumstances. Nevertheless, it is observed in many countries that officials covering their economic need by the help of bribes do not stop when they reach an acceptable standard of living.
The supply side incentives may appear less obvious because bribes often represent a significant cost to a company. Preparing for a tender is a costly and time consuming process and the company may not trust their winning chances on legal basis alone. A bribe may thus ensure that the company obtains the government contract. Corruption may also help companies obtain a de facto monopoly situation, to retain business, to obtain secret information, to counterbalance poor quality or high price, to facilitate trade or investment, or to create demand for goods that otherwise would not have been purchased. Other motives may be to reduce political risk, to receive import licenses, to reduce taxes and attain special modifications of laws or just to induce government employees to perform their duties. Despite the secrecy in these cases, it is not difficult to exemplify incentives from the media and court cases.
The major reason for bribery in public contract assignment, however, is probably because everyone believes that everyone else is involved in such kind of business. Losing a contract because a competitor bribed the officials must be very frustrating. This problem of hidden information is reflected in the way that all the companies involved pay a bribe even if they would be better off with no corruption (prisoner's dilemma). Hence, the companies that bribe public officials seem to forget the negative externality they impose on other firms, as well as the worsening of their economic environment. For the company involved there are several common drawbacks related to bribery. One is the information about the bribery in hand of the public officials, information applicable to hit the reputation of enterprises, the multinationals in particular. A problem is also enforcement that a bribing company has no judicial guarantee of obtaining what it has paid for (unless the courts are corrupt as well). And, once a company has established a corrupt relationship it may be confronted by unexpected demands for additional payments. Ending a corrupt relationship is often difficult because of the risk of menaces, violence and other criminal activities. Apart from this, close connections to the government may imply a risk in case of political and governmental changes.
Adebowale, is the Managing Partner, Proactive Projective Limited.
Seun Adebowale
FG Donates Foods, Agricultural Inputs To IDPs In FCT
The Federal Government yesterday donated food and non-food items worth millions of naira to Internally Displaced Persons (IDPs) in the Federal Capital Territory (FCT).
Presenting the items to the IDPs in Abuja, the Federal Commissioner, National Commission for Refugees, Migrants and Internally Displaced Persons (NCFRMI), Alhaji Tijani Ahmed, said the donation was to commemorate the 2023 Independence Day celebration.
The Tide's source reports that the beneficiaries of the donations were displaced persons at Durumi, New Karshi and Wassa IDP camps in the FCT.
The displaced persons are predominantly from Gwoza in Borno and Adamawa, who relocated to Abuja, sequel to their displacement as a result of Boko Haram insurgency in the North East.
Addressing the IDPs, Ahmed reiterated President Bola Tinubu's resolve towards ensuring inclusiveness and assured that the Commission would continue to drive innovation and actively seek sustainable solutions for all persons of concern.
"Today, we gather in Durumi, Abuja, on a mission to extend a helping hand to those residing in the Durumi IDPs Camp. Our purpose is to critical support in the form of agricultural inputs, educational supplies and food care packs.
"As our nation celebrates its 63rd Independence Day, we renew our unwavering commitment to addressing the pressing needs of internally displaced persons (IDPs).
"Our resolve is clear: no one, regardless of their gender, age, or vulnerabilities, should be left without vital support, echoing the President's 'Renewed Hope' Agenda.
"The importance of providing assistance to IDPs cannot be overstated. Neglecting those in displacement can have profound social and economic consequences for both the displaced and their host communities," he said.
According to him, in the face of protracted displacement crises that often affect IDPs, ensuring access to assistance during such times is of utmost importance.
"In keeping with the commission's sustainable solutions strategy and our dedication to the well-being of host communities, we are proud to announce the provision of essential agricultural inputs.
"These initiatives aim to empower our displaced population, many of whom are skilled farmers, to rebuild their lives and livelihoods.
"Furthermore, we are equally committed to providing Educational Supplies to ensure that IDP children and adolescents have access to learning materials, facilitating their educational growth and development.
"Additionally, we are distributing food care packs to alleviate immediate hunger and provide much-needed sustenance to those in need," he added.
The educational materials donated included 400 dozens of customised exercise books, 180 pieces of school sandals, 10 pieces of white board
and 10 pieces of white board dusters.
Others are 180 pieces of customised school bags, 180 pieces of customised plastic tables and chairs, biros and pencils.
The IDPs were also given agricultural inputs such as 26 pieces of pesticides, 26 pieces of herbicides, 26 pieces of insecticides, 86 sprayers and 25 irrigation pumps.
While the food items were 97 bags of 25kg rice, 97 cartons of spaghetti, 97 bags of 1kg Semovita, 20 cartons of vegetable oil, 26 cartons of seasoning and 22 cartons of salt.
On behalf of the beneficiaries, the Chairman of Durumi Camp, Ibrahim Ahmad, appreciated the Federal Government for the donations.
NERC Unveils Penalties For Electricity Offences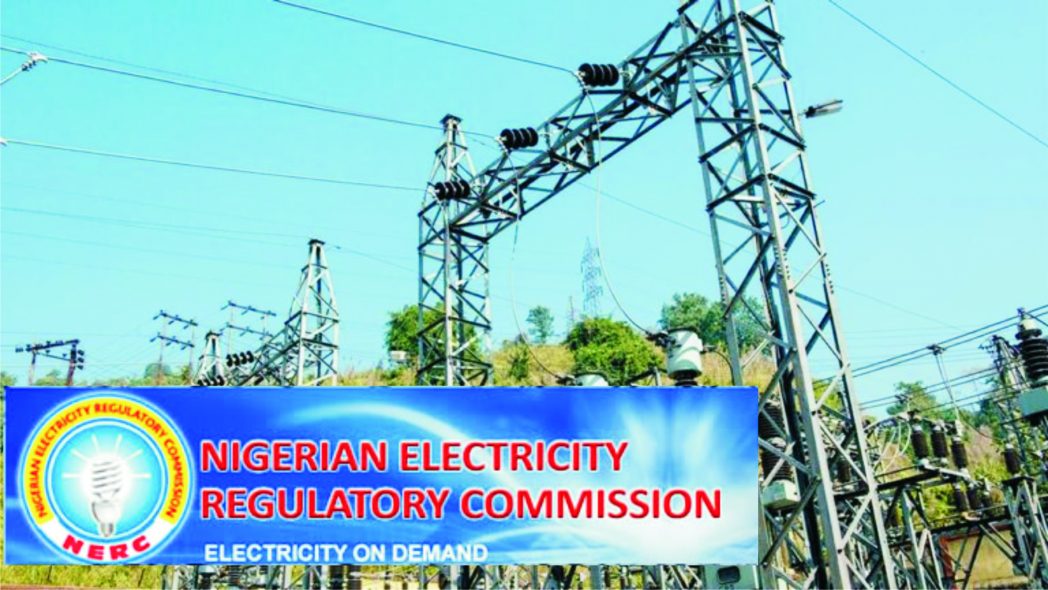 In its bid to ensure strict compliance to the laws enshrined in the 2023 Electricity Act, the Nigerian Electricity Regulatory Commission (NERC) has laid out the specifics of various electricity-related offences and their respective penalties as outlined in the Act.
NERC disclosed this through its official Twitter handle Last Thursday.
The commission gave a breakdown of the penalties to include Impersonation offense with the penalties of N300,000 fine or a prison term of at least 7 years, or both.
The offence of Non-compliance by Licensee, the commission stated, attracts daily penalty not exceeding N20,000,000 for non-compliance with the Commission's orders.
It said, "unauthorized Connection, Reconnection, or Meter Alteration  is faced with the penalties of a Jail term of not more than three years or fine not exceeding N500,000 with an additional fine of N10,000 for every continuing day of the offence.
Physical Assault on Staff has the penalties of Fine of up to N1,000,000 or imprisonment of up to 6 months, or both.
According to the commission, unauthorized Ownership or Engagement in Electricity Business is faced with the penalties of fine of at least ten times the application and license fees for the contravened license, a jail term not exceeding 5 years, or both with an additional order for permanent forfeiture of the undertaking to NERC.
"Intentionally Cutting off the Electric Supply Line: Penalties, Fine of not less than N300,000; Aiding or Abetting an Offense, Penalties, Vary based on the offence abetted; Acts of Non-compliance or Contravention, Penalties, Jail term of not more than 3 months or a fine of N500,000 with an additional daily penalty of not more than N100,000 for a continuing offence".
It further revealed that Damage to Electricity Supply Material attracts the penalties of Fine of N300,000 and restoration of the damaged material or line while Receipt of Stolen Electrical Property has a 14-year jail term or a fine of not more than three times the value of the stolen property or both jail term and fine.
For Theft of Electricity (Tapping, Unlawful Connection, Meter Tampering, Bypassing), the  penalties are 3-year jail term or a fine or both with destruction of Public Streetlights having Fine of up to N200,000 as penalty.
NERC said, "Non-compliance with Rules, Orders, Licenses, or Decisions: Penalties, Fine of N500,000 or a 3-month jail term, with an additional penalty of N100,000 for every day the offence continues.
"False Declaration: Penalties, Fine of not more than N100,000 or a jail term of not more than 6 months or both; and Tampering with Electric Lines or Material: Penalties, 3 to 5-year jail term or a fine of not less than N500,000 or both".
Recall that President Bola Ahmed Tinubu signed the 2023 Electricity Act into law in June 203.
The Act was signed to resolve all challenges within the Electricity Supply Industry as well as promote competition among operators and increase the country's electricity supply capacity.
Rising Costs Delays Clean Hydrogen Dreams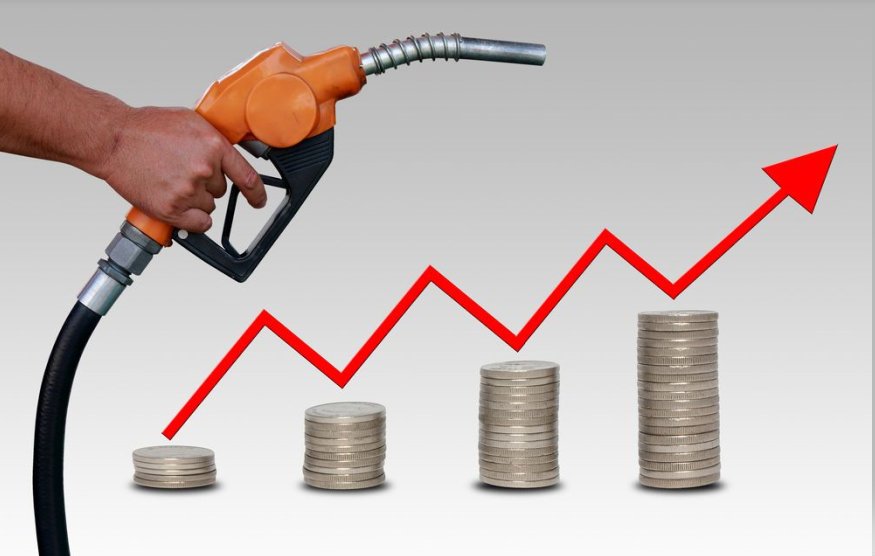 Despite increasing interest, green hydrogen production is hampered by high costs and a lack of adequate policy and financial backing.
Recent projects, such as the green hydrogen corridor between Spain and the Netherlands, demonstrate the global push for hydrogen dominance.
The IEA report emphasizes the urgent need for government support and R&D investments to reduce costs and drive the hydrogen market.
There is currently not enough funding and support for hydrogen projects to roll it out on the scale they require to achieve the net-zero scenario by 2050, according to several energy experts.
The widespread rollout of clean hydrogen projects has been restricted due to the high costs involved with producing the clean energy source, which is much more expensive to make than dirtier forms of hydrogen derived from fossil fuels.
In addition, while companies worldwide are showing increasing interest in green hydrogen, many are failing to get the government backing required to commence operations.
Green hydrogen is being viewed as increasingly critical to the global green transition as it is a versatile energy carrier that can be used in a range of applications from heating to transportation fuel.
It provides an alternative to natural gas and fossil fuel-derived fuels and can also be used to power cars and other forms of transport instead of electric batteries.The fuel is produced by using renewable energy sources to power electrolysis.
There has been increasing interest in green hydrogen in recent years, with various regions of the world competing to gain sectoral dominance – from the Middle East to Europe.
Last year, the Spanish energy firm Compañía Española de Petróleos (Cepsa) partnered with the Port of Rotterdam to establish "the first green hydrogen corridor between southern and northern Europe".
The aim is to develop a green hydrogen supply chain between two of Europe's main ports – the Port of Algeciras in southern Spain and the Dutch Port of Rotterdam.
Meanwhile, several energy companies are investing in developing green hydrogen projects in some of the world's emerging economies to drive down costs.
However, this month, a report from the International Energy Agency (IEA) suggested that rising costs and lagging policy support from governments are limiting clean hydrogen's potential.
There have been several announcements about the launch of green hydrogen projects around the globe over the last couple of years, but the report found that many are being significantly delayed due to a lack of policy government support.
The Executive Director of the IEA, Fatih Birol, said the world had seen "incredible momentum" behind low-emission hydrogen projects in recent years "but a challenging economic environment will now test the resolve of hydrogen developers and policymakers to follow through on planned projects".
Hydrogen produced in a low-carbon process continues to account for less than 1 percent of the world's total hydrogen production. This is perhaps surprising given the momentum in green hydrogen projects in recent years and the media attention given to the energy source.
In addition, green hydrogen has been identified by the IEA and several other energy organisations as one of the most promising fuels for reducing emissions in hard-to-decarbonise industries, such as steel and chemicals.
The report found that the annual production of low-carbon hydrogen, including that derived from using captured CO2 if all projects are realised could total 38 million tonnes by 2030.
The pipeline includes 27 million tonnes from electrolysis and 10 million tonnes from carbon capture. However, this seems increasingly unlikely as a final investment decision has been made for just 4 percent of the projects.
Projects have been further jeopardised by high energy prices, rising inflation and global supply chain disruptions owing to both the Covid pandemic and the Russian invasion of Ukraine.
By: Felicity Bradstock
Bradstock writes for oilprice.com