Public Procurement Corruption: Causes, Remedies (1)
This is a paper he presented in Port Harcourt at a forum organised by the Bureau of Public Procurement.
According to the Organization for Economic Cooperation and Development (OECD), "procurement is the process of identifying what is needed; determining who is the best person or organization to supply this need; and ensuring what is needed is delivered to the right place, at the right time, for the best price and that all this is done in a fair and open manner"
Public procurement procedures often are complex. Transparency of the processes is limited, and manipulation is difficult to detect. Few people becoming aware of corruption complain publicly, since it is not their own, but government money, which is being wasted. Governments at federal, state, and local levels, spend significant public resources on procurement. Procurement at all levels of government in developing countries like Nigeria typically constitutes about 45 percent of the total Gross Domestic Product (OECD, 2006). These expenditures are critical to enabling governments to deliver goods and services to citizens, but they are also extremely vulnerable to corruption.
For almost a decade now there has been a significant international focus on corruption as a threat to economic and human development. Several multilateral organizations, like the UN, the World Bank, the WTO and OECD, aims at fighting the problem. So far, however, the strategies to transform the alleged practices of a state administration from corrupt to honest and clean have failed in most cases. There are several ways to explain this persistence of corruption. The time it takes to curb the problem may have been underestimated. There may also be a failure in the adjustment of anti-corruption strategies to local conditions. And finally, the incentives to implement the necessary measures may be poor among politicians benefiting from the current system.
However, in countries where corruption is a common problem it tends to disturb the market mechanisms and impede economic development. Corruption in public procurement makes the officials or the politicians in charge, purchase goods or services from the best briber, instead of choosing the best price-quality combination. The result may be construction projects several times as costly as necessary, or the acquisition of goods not actually needed. Hence, when aggregated to a macro-economic level non-optimal choices of contractors can have noticeable effects on the economy.
Also the efforts of public officials to get into position for obtaining bribes may represent a significant cost. Gifted youth often prefer jobs in the bureaucracy instead of more scientific professions, the allocation of public funds may be biased in favour of capital intensive sectors at the expense of health and education, and laws and regulations may be introduced just in order to obtain bribes. Even worse, public sector corruption has a pervasive impact on the poor since it reduces the funding available for social services and distorts public choices in favour of the wealthy and powerful, resulting in larger income differences between rich and poor.
Corruption, as an illegal activity, is difficult to define exactly as different attitudes and customs prevail, for instance when it comes to gift-giving and bureaucratic integrity. However, this paper is mostly concerned about the clear-cut cases, where no doubt about the misuse of public office exists. This is usually the case when the following conditions are all met.
1.First, the act must be intentional and in conflict with the principle of objectivity in public service performance. This implies that the rule that is broken is precise and transparent.
2.Second, the person who breaks the rule must derive some recognizable benefit for him/herself, his family, his friends, his tribe or party, or some other relevant group.
3.Third, the benefit derived must be seen as a direct return from the specific act of "corruption".
CAUSES
The logic of incentives makes it reasonable to assume that human greed explains most of the bureaucratic corruption. However, in many developing countries, where monthly wages for ordinary officials often are less than $100, the actual need may be an equally prevalent reason. In some cases these wages represent a capitulation wage. According to Besley and McLaren (1993) capitulation wage refers to a situation where the government "capitulates" because corruption is endemic and monitoring does not function. Thus, it makes no sense to revise salaries and the government pays very low wages, aware of the bureaucrats' ability to manage on bribes and stealing. The bureaucrats' demand for bribes is understandable under such circumstances. Nevertheless, it is observed in many countries that officials covering their economic need by the help of bribes do not stop when they reach an acceptable standard of living.
The supply side incentives may appear less obvious because bribes often represent a significant cost to a company. Preparing for a tender is a costly and time consuming process and the company may not trust their winning chances on legal basis alone. A bribe may thus ensure that the company obtains the government contract. Corruption may also help companies obtain a de facto monopoly situation, to retain business, to obtain secret information, to counterbalance poor quality or high price, to facilitate trade or investment, or to create demand for goods that otherwise would not have been purchased. Other motives may be to reduce political risk, to receive import licenses, to reduce taxes and attain special modifications of laws or just to induce government employees to perform their duties. Despite the secrecy in these cases, it is not difficult to exemplify incentives from the media and court cases.
The major reason for bribery in public contract assignment, however, is probably because everyone believes that everyone else is involved in such kind of business. Losing a contract because a competitor bribed the officials must be very frustrating. This problem of hidden information is reflected in the way that all the companies involved pay a bribe even if they would be better off with no corruption (prisoner's dilemma). Hence, the companies that bribe public officials seem to forget the negative externality they impose on other firms, as well as the worsening of their economic environment. For the company involved there are several common drawbacks related to bribery. One is the information about the bribery in hand of the public officials, information applicable to hit the reputation of enterprises, the multinationals in particular. A problem is also enforcement that a bribing company has no judicial guarantee of obtaining what it has paid for (unless the courts are corrupt as well). And, once a company has established a corrupt relationship it may be confronted by unexpected demands for additional payments. Ending a corrupt relationship is often difficult because of the risk of menaces, violence and other criminal activities. Apart from this, close connections to the government may imply a risk in case of political and governmental changes.
Adebowale, is the Managing Partner, Proactive Projective Limited.
Seun Adebowale
South-East Traders Petition CBN Over Illegal Bank Deductions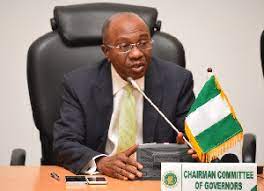 The South-East Amalgamated Markets Traders Association has frowned against what it called "multiple and indiscriminate charges and deductions on customers" by commercial banks.
The association, in an open letter to the Governor of Central Bank of Nigeria (CBN), Mr Godwin Emefiele, complained about the bank charges.
The letter was signed by the association's President-General, Chief Gozie Akudolu, and Secretary-General, Mr Alex Okwudiri.
The letter read in part, "Part of the major responsibilities of the commercial banks, we know, is to accept money deposits from customers and keep safe custody of the same, and perform such other transactions for and as directed by the customer through various bank instruments.
"Most of the transactions, we also know, are the social responsibility of the banks. But today, the banks make deductions and charges for virtually every transaction ranging from deposits to even confirmation of signature".
The association particularly decried indiscriminate charges and deductions in online transactions, calling on the CBN to put a stop to it.
According to it, "When a customer makes an online transfer of funds, the transfer is charged a certain amount of money deducted from his/her account and the recipient's account is also charged and deductions made for receiving the money.
"In addition, charges and deductions are also made for SMS, which most of the time were not received. Finally, at intervals, charges and deductions will be made on the same account as service charge".
The association said its members had individually approached the banks to complain but without success.
It, therefore, appealed to the CBN governor to prevail on the banks to stop "the indiscriminate charges and deductions and, if possible, refund all the deductions".
The association, however, noted that the cashless economy policy of the CBN had been of immense benefits to its members, especially as it curtailed to the barest minimum armed robbery attacks on them.
Rising Food Prices Fuelling Inflation In Nigeria, Others  – IMF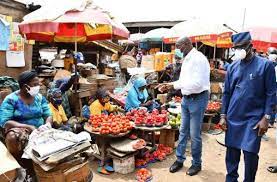 The International Monetary Fund (IMF) says rising food prices is the major factor fuelling inflation in Nigeria and other Sub-Saharan African countries.
IMF made this known in a blogpost on Monday, saying inflation is rising around the world, but because food accounts for about 40 per cent of the SSA's consumption basket, it plays a major determining role in inflation.
According to the body, "Food inflation increased throughout 2019, on average, across 25 countries in the region where monthly food price data are available.
"After remaining stable around seven to eight per cent (year over year) since the beginning of the pandemic, food inflation started to rise again from April this year to some 10 per cent in October. The chart shows how food inflation is outpacing and contributing to the pick-up in overall consumer price inflation in sub-Saharan Africa, which rose to about eight per cent in October, up from around five per cent in 2019".
The global body attributed the recent increase in food inflation to rising oil prices (which raise fertilizer prices and transportation costs), droughts and export restrictions imposed by some major food exporters, and stockpiling in some countries.
It said, "In addition, pandemic containment measures disrupted production and imports of seeds and fertilisers and caused labour shortages during planting seasons.
"Importantly, there is diversity across the region—food inflation in Chad is near zero but around 30 per cent in Angola. This suggests that domestic factors such as weather and exchange rates are important contributors to food inflation in sub-Saharan African countries".
IMF added that food inflation and consumer price index inflation could moderate if commodity prices eased and pandemic-induced global supply chain disruptions were solved.
The international fund body said on the average, inflation would continue to rise in 2021 before dropping in 2022 depending on commodity prices and the resolution of supply-demand mismatches.
It said higher food inflation would worsen the situation for countries already facing food insecurity and shortages, and largely impact poor households.
"The number of undernourished persons in the region is projected to have increased by 20 per cent in 2020, encompassing 264 million people.
"Fighting food insecurity through targeted social assistance and insurance can help populations cope. Avoiding trade barriers and improving access to finance, seed stocks, insecticide, fertilizer, anti-erosion measures, and irrigation are also important", IMF said.
Nigeria Records N8.9trn Trade Deficit In Nine Months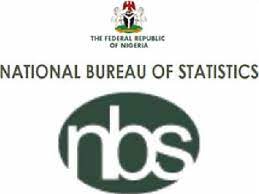 Nigeria recorded a negative trade balance of N8.9 trillion, between January and September, 2021, data from the National Bureau of Statistics (NBS) have shown.
Within this period, total foreign trade stood at N35.09 trillion, comprising N22 trillion imports and N13.1 trillion exports, leading to N8.9 trillion trade deficit.
A breakdown of the trade data by quarters shows that Nigeria's total merchandise trade stood at N9.76 trillion in the first quarter of the year representing 6.99 per cent increase over the value recorded in Q4 2020.
The export component of this trade stood at N2.91 trillion, representing 29.79 per cent of the total trade in Q1 while import was valued at N6.85 trillion representing 70.21 per cent.
The higher level of imports over exports resulted in a trade deficit (in goods) of N3.94 trillion in Q1 2021.
The value of crude oil export stood at N1.93 trillion representing 66.38 per cent of the total export recorded in Q1, 2021, while non-crude oil export accounted for 33.62 per cent of the total export.
The data also showed that majority of the goods imported during this period originated from China, valued at N2 trillion, followed by the Netherlands (N726.09 billion), the United States (N608.12 billion), India (N589.1 billion) and Belgium (N238.5 billion).
Similarly, Nigeria's top export trade partners in Q1 were India (N488.1billion), Spain (N287.2 billion), China (N190.1 billion), the Netherlands (N160.billion) and France (N133 billion).
However, in the second quarter of the year, Nigeria's trade deficit fell to N1.87 trillion as exports jumped to N5.08 tillion against imports of N6.95 tillion.
The value of imports and exports in Q2 brought total merchandise trade to N12.03 trillion, representing a 23.28 per cent increase from the N9.7 trillion recorded in Q1.
The NBS said crude oil, the major component of export trade, stood at N4.08 trillion (80.29 per cent) of total export.
It further said crude oil value had a sharp increase of 111.32 per cent in Q2 compared to the N1.93 trillion recorded in Q1 2021, while the non-crude oil goods recorded N1 trillion (19.71 per cent) of total export trade during Q2 2021.
Further analysis of data from the bureau shows that the majority of imported goods in Q2 2021 originated from China with a value of N2.08 trillion, followed by India with N570.01 billion, Netherlands (N557.15 billion), United States (N526.92 billion), and Russia (N284.36 billion).
Meanwhile, most goods were exported to India (949.05 billion), Spain (N524.49 billion), Canada (N355.60bn), Netherlands (N298.29 billion), and the United States (N256.63 billion).
The NBS on Monday revealed that Nigeria's trade deficit rose to N3.03 trillion in the third quarter of the year.
According to the Statistician General of the Federation, Simon Harry, who disclosed this in a press briefing held in Abuja, total trade in the review period rose to N13.3 trillion, comprising N8.2 trillion imports and N5.1 trillion exports.
The NBS noted that the rise in imports was driven majorly by increase in the importation of commodities such as motor spirits (N1.1 trillion), Gas Oil (N225.6bn), imported motorcycles and cycles and CKD valued at N116.3 billion from N94.7 billion respectively.