Need For Ecomarine Development In Africa
Economists are united in the view that a country's capacity to create wealth is most facilitated by favourable foreign/trade and supportive infrastructure. The critical determinant of trade development is the transportation cost component, which efficiency is often determined by the tight type technology.
That not withstanding, a number of people have continued to under value the importance of maritime transport in the overall development of Africa.
Ecomarine is an African business concept in which African goods and services  destined for Africans, move on African-owned ships and trucks, and  are stored in African-owned warehouses not forgetting the development of African skills in marine services and technology. Indeed, the conspicuous absence of dedicated coastal shipping services in the region, and the demise of the erstwhile National Shipping Lines, have compounded familiar shortcomings of the other modes of transportation thus, prompting the need for the creation of Ecomarine.
It was difficult to comprehend how and why, a region with a homogenous maritime coastline, stretching over 2,000 nautical miles, and covering  27 different countries, could afford to remain without a dedicated coastal shipping service.
The domination of the regional shipping industry by foreign multinational conglomerates, whose legitimate business practices greatly undermine the interest of the inhabitants of the region further exacerbated the situation.
The cost of moving a container from one part of the region to another is enormous. It is costly as if moving a container from anywhere in Europe to the region. Records also show that the cost of transportation on consumer goods in the region stands at approximately 14 per cent as against the average of 4-6 per cent in all other regions of the world.
Ecomarine which, to be precise, represents a private sector response to the situation, is conceived as an integrated maritime-based solution, designed to provide coastal cargo and passenger shipping services, the construction of load centers and inland dry port, coastal shipping feeder services as well as related linkage infrastructures and services.
As a way of showing commitment to partnership, the United States Trade and Development Agency (USTDA) had signed a grant agreement of about US $400,000 to fund engineering studies for the proposed automated trans-shipment platform.
Ecomarine's mission, is to make maritime transport the natural choice in the movement of goods and travelers in the region, by proving customer-focused, competitive world class coastal shipping services.
The rationale behind the Ecomarine concept stretches beyond the direct benefits it stand to procure to the wide spectrum of immediate stakeholders, to include the positive impact on the socio-political and economic landscape of the entire region.
As a force in the promotion of intra-regional trade, the free movement of goods and persons, tourism, cultural exchanges and the more effective, interest-related bonding of regional citizens, Ecomarine stands out in a class of its own, as the vector of a much-desired integration of the sub region.
Indeed, there are lots of benefits that are derivable in the Ecomarine business, which could be summed up in terms of economies of scale, employment, wealth creation, poverty alleviation, industrial development and economic welfare among others.
Even with the promulgation of the Cabotage Act that gives Nigerians more courage to undertake full maritime business, Ecomarine  is designed to join forces in conscientising regional operators as well as spour them to actions for overall development.
Besides the pride of place in pioneering a regional shipping venture, investors will benefit from the cross-boarder insurance cover being provided to Ecomarine by Multilateral Investment Guarantee Agency of the World Bank Group.
Business in general terms will benefit from increased market access, increased production and consequently witness increased profits. Government, on their parts, will enjoy greater political stability resulting from reduced poverty, and greater general welfare for the populace.
Foreign trade remains an important economic activity in the region. Available statistics show that trans-shipment cargo that flows to West Africa exceeds 633,000 Twenty foot Equivalent Units (TEUs) annually, while estimated passengers is put at only 200,000, and this can be explained by the fact that sea traveling is highly underdeveloped in the region.
The most heavily used routes in the region are accessible by sea and maritime transport, and this remains relatively cheaper and safer than all other modes. Therefore, the shortcomings of the other modes of transport in the region present an enormous potential from which Ecomarine can tap.
There might be competition from the other modes of transport, albeit their various limitations. Traveling by air is expensive if not prohibitive and connectively remains a major handicap. The decried excessive check points, administrative bottlenecks and other hazards constitute a serious limitation to traveling by road, while poor infrastructure, outdated rolling stock and the absence of rail links make it practically impossible to travel by train from one country to the other, in the region. The profitability and the viability of Ecomarine enjoy the support of some multi-lateral institutions like the Economic Community of West African States (ECOWAS) with secretariat in Abuja.
ECOWAS did not only midwife the delivery of the Ecomarine baby, but has since birth acted as facilitator in every possible way and that facilitated the decision of Heads of States and Governments of the Community to grant Ecomarine "National Carrier Status" in all member countries.
Ecomarine also enjoys the patronage of the foremost marine organisations of the region, the Maritime Organisation of West Africa and Central Africa (MOWCA) which has adopted a policy framework for a regional maritime Cabotage law, a regional coast guard network and a regional maritime fund.
The Port Management Association of West and Central Africa (PMAWCA) has also thrown its weight behind the priority berthing rights and other concessions to regional coastal shipping companies like Ecomarine.
There may be weaknesses and threats to Ecomarine existence and survival, ranging from the current domination of the industry by foreign liners and investors to political instability and competition from new entrants, but these can be mitigated through formation of strategic alliance, and adoption of competitive world class shiping standards to compete on equal terms.
What is on ground now with respect to operations of Ecomarine is not enough, and there is need for a more serious efforts, having known its benefits.
The region as at now is not adequately served by sea transport, and the growth rate potential for intra-regional and trans-shipment cargo is very high.
That is why the formation of New Partnership for African Devenlopment (NEPAD) initiative is timely, and represent tremendous opportunities for the growth of Ecomarine.
Ecomarine is the concrete example of what NEPAD is all about, because it not only captures in essence the principles and mechanisms advocated in NEPAD plan, but it also produces the desired result.
Being positioned to dominate the regional maritime industry, and with profitable business with strong cash flow, no effort should be spared to develop the Ecomarine project.
Corlins Walter
NSE Begins Week On Negative Note, Loses N19.49bn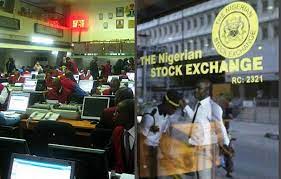 The Nigerian stock market began the week on a negative note as banking and consumer goods stocks, among others, triggered a N19.49bn loss.
At the end of trading on the floor of the Nigerian  Exchange Limited , the NGX All-Share Index dropped by 0.09 per cent to end at 43,270.94 basis points, while the market capitalisation declined to N22.58tn.
Market activities were mixed as the total volume of shares traded decreased by 30.19 per cent while the value traded rose by 34.05 per cent.
A total of 213.13 million shares valued at N2.36bn were exchanged in 4,105 deals, compared to 305.32 million shares worth N3.58bn in 4,450 deals last Friday.
FCMB Group Plc topped the traded stocks in terms of volume, accounting for 27.43 per cent of the total volume of trades while Airtel Africa Plc emerged as the most traded stock by value, representing 28.81 per cent of the total value of trades on the exchange.
14 firms gained compared to 21 losers.
AIICO Insurance Plc was the biggest gainer for the day, topping the gainers' chart with a price appreciation of 8.57 per cent to N0.76 per share.
It was followed by LivingTrust Mortgage Bank Plc with a rise of 7.95 per cent, ending the day at N0.95 per share.
Analysing by sectors, three of the five major indices closed lower, led by NGX Oil & Gas (-0.56 per cent), NGX Consumer Goods (-0.23 per cent) and NGX Banking (0.18 per cent).
But the insurance (0.82 per cent) and industrial goods (0.002 per cent) indices gained at the end of trading.
… Introduces TIES To Boost  Business Loan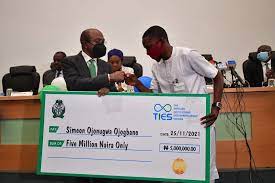 The Central Bank of Nigeria (CBN) has introduced the Tertiary Institutions Entrepreneurship Scheme (TIES), which provides undergraduates and graduates with a platform to access loans.
The TIES' underlying aim is to provide access to capital for Nigerian undergraduates and graduates with innovative entrepreneurial and technological ideas from polytechnics and universities.
TIES intends to shift undergraduates and graduates away from white-collar job pursuits and towards a culture of entrepreneurship development for economic development and job creation.
In a national biennial entrepreneurship competition, the Developmental Component would be distributed in the form of awards to Nigerian polytechnics and universities.
The competition aims to increase undergraduates' awareness and visibility of high-impact entrepreneurial/technological concepts, foster entrepreneurial talent hunts in Nigerian polytechnics and universities, and encourage commercially viable and transformative technologies.
Interested Nigerian polytechnics and universities shall apply to participate in the national biennial entrepreneurship competition on a dedicated online portal.
Outlining brief details of the project, potential impact and evidence of originality of project, CBN said it is an innovation for students entrepreneurs.
CITN Applauds FG, Tax Authorities On Fiscal Policy Decisions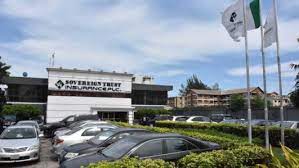 The Chartered Institute of Taxation of Nigeria (CITN) has lauded the Federal Government and tax authorities on the giant strides made on fiscal policy decisions and tax administration measures initiated this year in the area of Finance Act 2021 and the introduction of TaxPromax solution.
President of the institute, Adesina Adedayo, who gave the commendation at the institute's yearly award ceremony at the weekend in Lagos, assured the government and tax authorities of aligning with the measures and promised to provide professional thoughts and insights on ways through which they could achieve an efficient and effective Nigerian tax system.
Adedayo emphasised the need to address the database, adding that without knowing who the tax-payers are, there is no way they can take money from unknown tax-payers.
Database is the aspect we have been emphasising on as an institute and in doing this, there are so many of pockets of data we have. All the data must be harmonised to have a simple unique tax-payers identification number," he said.