Trade Fair, Booster Of Economic Activities
The 5th Edition of Port Harcourt International Trade Fair, remarkable improvement when compared with previous editions. This is the opinion of some market operators and the organizers of the event, the Port Harcourt Chambers of Commerce, Industry, Mines and Agriculture (PHCCIMA).
Though, both the organisers and some of the operators share a common idea, that all sales in the Trade -Fair has over 20 per cent discount compared to the open market prices.
Some exhibitors came from far North, West and some neigbouring states, life Bayelsa, Imo, Abia and others.
In the views of the 2nd Deputy President of PHCCIMA, Dr. Renny Cookey, the 5th Port Harcourt International Trade Fair as organised by his organisation, is getting better and better over the years. The highlight of this year's edition he said, was the opening ceremony which was formerly launched by the Rivers State Governor, Rt. Hon. Chibuike Amaechi, who was ably represented by his Commissioner for Commerce, Hon (Chief) Ogbonna Nwuke last week.
Dr. Cookey, hinted that the opening ceremony was followed by a meeting with the Minister of Commerce and Former Governor of Imo State, Chief Achike Udenwa.
According to him, Udenwa spent about two days at the  Trade Fair. He said the minister's main campaign during his two day stay was "much noise about the promotion of made in Nigeria goods."
The PHCCIMA boss admitted  that the patronage of made in Nigeria goods are of a low patronage, saying that they are substandard.
Another reason he gave for the low patronage of made in Nigeria goods was orientation. He argued that people still believe that anything that is imported is of a superior quality to the made in Nigeria goods.
He explained that some of the products exhibited in this year's Trade Fair are or a better standard but people still do not like or buy them simply because it is branded made in Nigeria but when rebranded made in Japan they buy them.
"Some of the products exhibited this year are of standard. But I can tell you that some of the products are better than foreign qualities. And I can tell you that some shoes made in Aba are branded made in Japan just to gain the market and nobody has disputed the quality, and it has to do with orientation," he said.
He boasted that he is aware of a lady here in Nigeria, who makes and exports shirts to Marks and Spencer in United Kingdom. Because the quality of the production is very high. He pointed that tht because of the high quality of workshops like Marks and Spencer,  anyone maybe willing to buy.
About the issue of enlightenment campaign for made in Nigeria goods, he said that the Ministry of Commerce has to partner PHCCIMA in the promotion of or in the encouragement of the purchase of Home made goods or getting people aware.
The  Ministry of Commerce, or Government, he said, are, not in business, but the chambers which is the representative of the organised private sector, needs be allowed more participation in the campaign for Home made goods.
He stressed that PHCCIMA has access to all market operators and manufacturers, saying that if given the platform to carry out the campaign, it will achieve a high awareness  range more than the government.
He revealed that by Wednesday December 23, 2009, when the Trade Fair will formally end, almost double of the present exhibitors are expected in the market, adding, that it has become almost a tradition in the Trade Fair where some exhibitors believe  customers patronize them more towards the end of the Trade Fair in the preparation for Christmas celebration.
To this end, he said more products ranging from cars, boats, Generators, plough  moulers and other products will be displayed. He hinted that some big market makers like Dangote, Grevok, Eastern Enamel Ware and others will hit the market.
Concerning security, there are plain and uniformed security operatives. The uniformed men,  he said are organized by Medalion, to mount surveillance and monitoring of the market are noting that, the level of security is high, and exhibitors were happy to bring in expensive products to the market without fear.
Live entertainment was also part of this year's Trade Fair where operators and buyers relax at the end of the day's business.
When asked whether some of the Casino stands at the Trade Fair were part of his arrangements, he said no, saying that they (PHCCIMA) are not at the place to promote gambling, adding that such activity was not part of the objectives of the Trade Fair.
Some operators like Engr. Calistus Eziudu of Geopan Nig Ltd., who also spoke with The Tide, said he was there in the market to test-run products for customers before they carry it home.
Engineer Eziudu said since his company deals on generating sets, it was out of place to allow customers bear the risk of returning to the market should their purchased products fail at home.
Comparing this year's edition of Trade Fair to that of last year, he subscribed  to the fact that there was an improvement  and an upward movement in terms of patronage.
The Geopan Nigeria Limited Engineer, who was full of praises for the organizers of the Trade Fair, explained that some people were not yet aware of the importance of Trade Fair due to lack of proper enlightenment campaign programme.  According to him, some people only came to the market due to some jingles done by some private companies, and therefore, called on PHCCIMA to do more in the areas of publicity.
The sales executive of Medic Company Limited, Joy Awuamba who was of a different view, said the market performance was poor compared to that of last year.
Agwuanba said that  the market, which has lasted about nine days as at Friday last week has little or nothing to show for it.
The sales executive officer of  Medic Company Limited, said though her products (security gadgets) are not a selling, blamed the low patronage on the yet-to be paid workers' salaries and bonuses for the month.
She pointed out that her company reduced sales to almost 40 per cent discount but all to no avail.
Oku Perkins, who shared this view of low patronage with his colleagues, said  that the economic hardship, has affected negatively on that people's purchasing power.
Perkins called on the organizers of the Trade Fair not to allow it coincide with any government's function.  He argued that Friday sales was very low due to the CARNIRIV, saying that people also went there to buy as some exhibitors were reportedly seen at the venue.
In the area of s tall allocation, he regretted that the organizers take a cut-t hroat of about N400-N500 per square metre.  He said that the organizers should reduce it so that more exhibitors can come to the market.
The challenges in the Trade Fair he said, was lack of convenience, accommodation for exhibitors.  He lamented that exhibitors in the market go miles in order to have  themselves "cleaned up" and as well get dressed for the next day's assignment.
Emiola Naturalist Care Limited, who also occupied about 120 square metres at Isaac Boro Park, venue for the 5th edition of Port Harcourt International Trade Fair, lamented that after paying upto N60,000, (electricity inclusive) for the space he booked for, the trade fair was not provided with light as promised by  the organizers of the trade fair.
Speaking to The Tide,  the company's Principal Consultant, Mr Ayobami Adejare, noted that the company's participation in the next year's exhibition will be determined by a
strong  promise by the organizers to improve on the area of power provision.
Mr Adejare, regretted that after paying such a huge sum, the company still spends over N2,000 on daily basis to fuel the generating set in order to power its space at the trade fair.
He also intimated the organizers on the need  to do more on promo and announcement. He said that lack of enough promo and announcement was part of the setback the trade fair suffered this year, saying that people only started coming to the market after some companies went on air.
The product champion of Oceanic Bank Plc, Mr Sylvester, agree that there is low turn out of customers in this year's edition of trade fair.  He said over the years,  turn out of customers have been encouraging, but could not say why this year was a different ball game.
He also admitted that customers still patronised the bank and others despite the low performance of the market.
South-East Traders Petition CBN Over Illegal Bank Deductions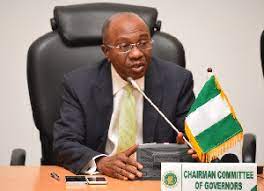 The South-East Amalgamated Markets Traders Association has frowned against what it called "multiple and indiscriminate charges and deductions on customers" by commercial banks.
The association, in an open letter to the Governor of Central Bank of Nigeria (CBN), Mr Godwin Emefiele, complained about the bank charges.
The letter was signed by the association's President-General, Chief Gozie Akudolu, and Secretary-General, Mr Alex Okwudiri.
The letter read in part, "Part of the major responsibilities of the commercial banks, we know, is to accept money deposits from customers and keep safe custody of the same, and perform such other transactions for and as directed by the customer through various bank instruments.
"Most of the transactions, we also know, are the social responsibility of the banks. But today, the banks make deductions and charges for virtually every transaction ranging from deposits to even confirmation of signature".
The association particularly decried indiscriminate charges and deductions in online transactions, calling on the CBN to put a stop to it.
According to it, "When a customer makes an online transfer of funds, the transfer is charged a certain amount of money deducted from his/her account and the recipient's account is also charged and deductions made for receiving the money.
"In addition, charges and deductions are also made for SMS, which most of the time were not received. Finally, at intervals, charges and deductions will be made on the same account as service charge".
The association said its members had individually approached the banks to complain but without success.
It, therefore, appealed to the CBN governor to prevail on the banks to stop "the indiscriminate charges and deductions and, if possible, refund all the deductions".
The association, however, noted that the cashless economy policy of the CBN had been of immense benefits to its members, especially as it curtailed to the barest minimum armed robbery attacks on them.
Rising Food Prices Fuelling Inflation In Nigeria, Others  – IMF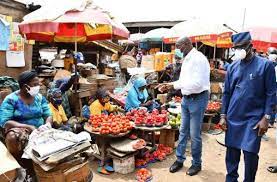 The International Monetary Fund (IMF) says rising food prices is the major factor fuelling inflation in Nigeria and other Sub-Saharan African countries.
IMF made this known in a blogpost on Monday, saying inflation is rising around the world, but because food accounts for about 40 per cent of the SSA's consumption basket, it plays a major determining role in inflation.
According to the body, "Food inflation increased throughout 2019, on average, across 25 countries in the region where monthly food price data are available.
"After remaining stable around seven to eight per cent (year over year) since the beginning of the pandemic, food inflation started to rise again from April this year to some 10 per cent in October. The chart shows how food inflation is outpacing and contributing to the pick-up in overall consumer price inflation in sub-Saharan Africa, which rose to about eight per cent in October, up from around five per cent in 2019".
The global body attributed the recent increase in food inflation to rising oil prices (which raise fertilizer prices and transportation costs), droughts and export restrictions imposed by some major food exporters, and stockpiling in some countries.
It said, "In addition, pandemic containment measures disrupted production and imports of seeds and fertilisers and caused labour shortages during planting seasons.
"Importantly, there is diversity across the region—food inflation in Chad is near zero but around 30 per cent in Angola. This suggests that domestic factors such as weather and exchange rates are important contributors to food inflation in sub-Saharan African countries".
IMF added that food inflation and consumer price index inflation could moderate if commodity prices eased and pandemic-induced global supply chain disruptions were solved.
The international fund body said on the average, inflation would continue to rise in 2021 before dropping in 2022 depending on commodity prices and the resolution of supply-demand mismatches.
It said higher food inflation would worsen the situation for countries already facing food insecurity and shortages, and largely impact poor households.
"The number of undernourished persons in the region is projected to have increased by 20 per cent in 2020, encompassing 264 million people.
"Fighting food insecurity through targeted social assistance and insurance can help populations cope. Avoiding trade barriers and improving access to finance, seed stocks, insecticide, fertilizer, anti-erosion measures, and irrigation are also important", IMF said.
Nigeria Records N8.9trn Trade Deficit In Nine Months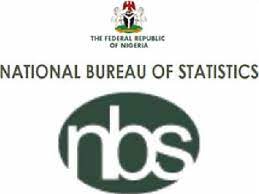 Nigeria recorded a negative trade balance of N8.9 trillion, between January and September, 2021, data from the National Bureau of Statistics (NBS) have shown.
Within this period, total foreign trade stood at N35.09 trillion, comprising N22 trillion imports and N13.1 trillion exports, leading to N8.9 trillion trade deficit.
A breakdown of the trade data by quarters shows that Nigeria's total merchandise trade stood at N9.76 trillion in the first quarter of the year representing 6.99 per cent increase over the value recorded in Q4 2020.
The export component of this trade stood at N2.91 trillion, representing 29.79 per cent of the total trade in Q1 while import was valued at N6.85 trillion representing 70.21 per cent.
The higher level of imports over exports resulted in a trade deficit (in goods) of N3.94 trillion in Q1 2021.
The value of crude oil export stood at N1.93 trillion representing 66.38 per cent of the total export recorded in Q1, 2021, while non-crude oil export accounted for 33.62 per cent of the total export.
The data also showed that majority of the goods imported during this period originated from China, valued at N2 trillion, followed by the Netherlands (N726.09 billion), the United States (N608.12 billion), India (N589.1 billion) and Belgium (N238.5 billion).
Similarly, Nigeria's top export trade partners in Q1 were India (N488.1billion), Spain (N287.2 billion), China (N190.1 billion), the Netherlands (N160.billion) and France (N133 billion).
However, in the second quarter of the year, Nigeria's trade deficit fell to N1.87 trillion as exports jumped to N5.08 tillion against imports of N6.95 tillion.
The value of imports and exports in Q2 brought total merchandise trade to N12.03 trillion, representing a 23.28 per cent increase from the N9.7 trillion recorded in Q1.
The NBS said crude oil, the major component of export trade, stood at N4.08 trillion (80.29 per cent) of total export.
It further said crude oil value had a sharp increase of 111.32 per cent in Q2 compared to the N1.93 trillion recorded in Q1 2021, while the non-crude oil goods recorded N1 trillion (19.71 per cent) of total export trade during Q2 2021.
Further analysis of data from the bureau shows that the majority of imported goods in Q2 2021 originated from China with a value of N2.08 trillion, followed by India with N570.01 billion, Netherlands (N557.15 billion), United States (N526.92 billion), and Russia (N284.36 billion).
Meanwhile, most goods were exported to India (949.05 billion), Spain (N524.49 billion), Canada (N355.60bn), Netherlands (N298.29 billion), and the United States (N256.63 billion).
The NBS on Monday revealed that Nigeria's trade deficit rose to N3.03 trillion in the third quarter of the year.
According to the Statistician General of the Federation, Simon Harry, who disclosed this in a press briefing held in Abuja, total trade in the review period rose to N13.3 trillion, comprising N8.2 trillion imports and N5.1 trillion exports.
The NBS noted that the rise in imports was driven majorly by increase in the importation of commodities such as motor spirits (N1.1 trillion), Gas Oil (N225.6bn), imported motorcycles and cycles and CKD valued at N116.3 billion from N94.7 billion respectively.