3,000 Beneficiaries Receive AB Microfinance Credit Facilities
As part of effort to empower lives, AB Microfinance Bank has extended several credit facilities to 3,00 beneficiaries in Lagos, Nigeria.
Mrs. Corinna Hever, Head, Banking Services of the firm who disclosed this to journalists at the one year anniversary of the bank in Ikeja recently said, through the credit facilities a lot of Nigerians have been empowered.
This, she stated has created employers of casour, thereby eradicating poverty as a result of job creation.
She said that, the beneficiaries are artisans, market men and women, small scale business owners, among others who have shown that they are worthy to be credited individuals.
She said, that the beneficiaries accessed credit facilities ranging from N5,000 naira to N1 million to either start a new business or sustain the existing ones.
On repayment rate, she noted that some customers are now paying hack, while new ones are being granted credit facilities. The bank officer hinted that within the one year of operation of the firm, it has a deposit base of 2,500 and 3,000 loan beneficiaries. To her, no collateral is required to apply for loans, while loan seeker needs not to open an account before accessing loan facilities. Hener said that business plan of an individual, as well as guarantors are the only collaterals required  from the would-be beneficiary.
She added that customers can access financial or social assistance from three branches of the firm in Lagos State.
Advising the active poor to always use the loans for the purpose it's meant for, adding  that this is the only way their lives could change fir better.
Speaking earlier, Mr. Micheal Barleon, managing director said his bank will continue to offer finance services to micro, small and medium – sized enterprise (MSMEs) in the lower income strata of the country.
He stated that, there is need for the poor to survive, the bank would be ready to offer them uncollateralised credit facilities.
He said the bank believes in the development of the micro businesses, in order to reduce the poverty rate, while in the same vein, creates employment opportunities that will fast frack economic growth and development.
The bank boss stressed that his firm has different credit products that will take care of the financially hand- capped but active poor, adding that, Nigerians have a lot to benefit from the service of the bank.
According to him, "we choose Nigeria as a destination because the country is a good place to do business especially Lagos, considering the kind of business opportunities therein."
Reacting further, he believes microfinance is a tool that could help the low income people and society grow in leaps and bounds.
Though there is competition in the microfinance industry, he emphasised that AB MFB has good credit products that will take care of the yearnings and aspirations of the people.
While comparing Nigeria with other countries where the bank has branch, he indicated that there is a huge demand for microfinance service here more than in other countries because of the huge population.
This, he noted informed the decision of the bank to give out loans and qualitative products that meet the demands of the market. Our plan is to reach out to the lower income groups that really need our service, he said, stressing that the microfinance clients, must have the capacity to repay before granting them loans.
Barleon disclosed that the capital base of the bank is around 500 million euro, promising that the firm would continue to grow at the rate of 100 per cent per year.
NSE Begins Week On Negative Note, Loses N19.49bn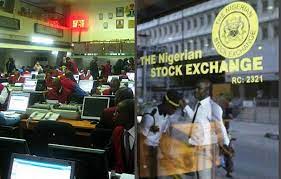 The Nigerian stock market began the week on a negative note as banking and consumer goods stocks, among others, triggered a N19.49bn loss.
At the end of trading on the floor of the Nigerian  Exchange Limited , the NGX All-Share Index dropped by 0.09 per cent to end at 43,270.94 basis points, while the market capitalisation declined to N22.58tn.
Market activities were mixed as the total volume of shares traded decreased by 30.19 per cent while the value traded rose by 34.05 per cent.
A total of 213.13 million shares valued at N2.36bn were exchanged in 4,105 deals, compared to 305.32 million shares worth N3.58bn in 4,450 deals last Friday.
FCMB Group Plc topped the traded stocks in terms of volume, accounting for 27.43 per cent of the total volume of trades while Airtel Africa Plc emerged as the most traded stock by value, representing 28.81 per cent of the total value of trades on the exchange.
14 firms gained compared to 21 losers.
AIICO Insurance Plc was the biggest gainer for the day, topping the gainers' chart with a price appreciation of 8.57 per cent to N0.76 per share.
It was followed by LivingTrust Mortgage Bank Plc with a rise of 7.95 per cent, ending the day at N0.95 per share.
Analysing by sectors, three of the five major indices closed lower, led by NGX Oil & Gas (-0.56 per cent), NGX Consumer Goods (-0.23 per cent) and NGX Banking (0.18 per cent).
But the insurance (0.82 per cent) and industrial goods (0.002 per cent) indices gained at the end of trading.
… Introduces TIES To Boost  Business Loan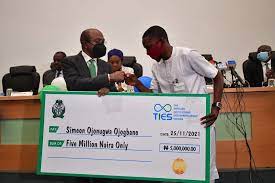 The Central Bank of Nigeria (CBN) has introduced the Tertiary Institutions Entrepreneurship Scheme (TIES), which provides undergraduates and graduates with a platform to access loans.
The TIES' underlying aim is to provide access to capital for Nigerian undergraduates and graduates with innovative entrepreneurial and technological ideas from polytechnics and universities.
TIES intends to shift undergraduates and graduates away from white-collar job pursuits and towards a culture of entrepreneurship development for economic development and job creation.
In a national biennial entrepreneurship competition, the Developmental Component would be distributed in the form of awards to Nigerian polytechnics and universities.
The competition aims to increase undergraduates' awareness and visibility of high-impact entrepreneurial/technological concepts, foster entrepreneurial talent hunts in Nigerian polytechnics and universities, and encourage commercially viable and transformative technologies.
Interested Nigerian polytechnics and universities shall apply to participate in the national biennial entrepreneurship competition on a dedicated online portal.
Outlining brief details of the project, potential impact and evidence of originality of project, CBN said it is an innovation for students entrepreneurs.
CITN Applauds FG, Tax Authorities On Fiscal Policy Decisions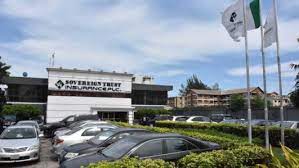 The Chartered Institute of Taxation of Nigeria (CITN) has lauded the Federal Government and tax authorities on the giant strides made on fiscal policy decisions and tax administration measures initiated this year in the area of Finance Act 2021 and the introduction of TaxPromax solution.
President of the institute, Adesina Adedayo, who gave the commendation at the institute's yearly award ceremony at the weekend in Lagos, assured the government and tax authorities of aligning with the measures and promised to provide professional thoughts and insights on ways through which they could achieve an efficient and effective Nigerian tax system.
Adedayo emphasised the need to address the database, adding that without knowing who the tax-payers are, there is no way they can take money from unknown tax-payers.
Database is the aspect we have been emphasising on as an institute and in doing this, there are so many of pockets of data we have. All the data must be harmonised to have a simple unique tax-payers identification number," he said.