Total Plans Phase II Of IPS Building
The Managing Director of Total E & P Nigeria Ltd (TEPNG), Mr Guy Maurice, has revealed the company's plans to continue from where it stopped by building the second phase of the permanent site of the Institute of Petroleum studies.
The second phase will house the auditorium, laboratories, lecture rooms and offices.
His words: "the contractual process for the second phase has started and hopefully construction will start early next year.
The disclosure came at the commissioning of phase I of the permanent site and the induction of graduates of the institute as part of activities marking the 6th Induction/Anniversary of Institute of Petroleum Studies (IPS).
He described the commissioning of the permanent site as "icing on the cake of a project that has already delivered four world class sets of engineers from the temporary site, observing that the IPS success story could be a study in partnership.
"On the one hand is the NNPC/TEPNG JV, a business interest but with its dreams of building local capacities through partnerships.  On the other hand is the ivory tower of the University of Port Harcourt.  To complete the tripartite partnership is the Institut Francais du Petrole (IFP) located kilometres apart in Paris, France.  Together, we overcame all obstacles including distance to produce a world, class institution called IPS".
His address was read by the DMD (Technical), and member IPS board of Trustees, Mr Roger Poirier who led a high powered delegation of the company to the event.  The delegation included the DMD (Corporate) and chairman of the Governing Board of IPS, Mr Alek Musa, the ED (External Affairs), Mr John Addeh, GM (Sustainable Development), Mr Vincent Nnadi, the GM (TEPNG-NDDC Affairs) and IPS Professional mentor 2009, Mr Anthony Adeyemi Abolarin and other managers and staff.
The Special Adviser to the President on Petroleum, Dr Emmanuel Onu Egbogah spoke on the topic "The Reform of the Petroleum Industry" at the induction ceremony shortly after commissioning the new IPS building built and equipped by the NNPC/TEPNG.  The building consists of lecturers' offices, administration offices, digital libraries and computer rooms, complete with utilities and independent power supply.
He said President Umaru Yar'Adua was happy with Total and the IFP School, France for their effort in human capacity development especially in the area of providing world class manpower in the petroleum industry.
In her remarks, the representative of the NNPC, Mrs Jane Ashimi, said the NNPC would continue to support Total, describing the project as laudable and in line with the sustainable development objectives of the Joint Venture in its contribution to the development of the Niger Delta.
The permanent site is also host of a biofuel laboratory which is nearing completion and the Emerald Energy Centre for Petroleum Economics and Policy for which work has reached advanced stage.
Twenty graduates with M.Sc Petroleum Engineering and Project Development were inducted as well as the first batch of the post graduate diploma in Petroleum technology (PGDPT).
The M.Sc graduates were described as the best ever by the Director of IPS, Professor Joseph Ajienka, who disclosed that each had cumulative Grade Point of above 4 points on a 5-point scale.  The set recorded 95 per cent in the International Well Control Forum (IWCF) and 100 per cent in the National Registry of Environmental Professionals (NREP) USA, certifications.
Other activities to mark the occasion were Drama/Concert, Open House Career Fair, Art exhibition titled "Streams of Black Gold", Alumni Day and a dinner held at the Total Village, Port Harcourt.
Also present were the chairman  board of trustees of IPS/Pro-chancellor and chairman of Council, University of Port Harcourt, Dr Dan Shere who was represented by the Vice Chancellor, University of Port Harcourt, Professor Don Baridam, Director of IPS Professor Joseph Ajienka, Dean IFP School, France Professor Jean-Luc Karnik, University Registrar, Mr Messiah Onyige, Coordinator and chairman of Advisory Committee of IPS IFP Training Administrative Secretary and Secretary Governing Board, Mrs Anna Preye Brambaifa, Resident IFP Shool Representative, Mr Francis Fusier, the Nyenweli Choba, Coordinator PGDPT Programme Dr Sunday Ikiensikimama, HRH Eze Rowland Okocha and the council of chiefs in Choba.
Elizabeth Ephraim
Why Being Viewed as a Reputable Broker Increases Your Property Viewings
When it comes to finding the right real estate professional to help you buy or sell property, reputation is everything. A good broker or agent will have a wealth of knowledge and experience in the industry and be able to provide sound advice when it comes to making one of the biggest decisions in your life. But how do you know if you are dealing with a reputable broker?
One of the best ways to gauge this is by looking at how many viewings their properties receive.  A broker who is respected and viewed as trustworthy by their peers will usually have no trouble filling up their open houses – and this will be reflected in higher viewing numbers for their listed properties. According to Thrive real estate digital marketing agency, if you are looking for Increased Property Viewings, it is wise to seek out a broker who has a good reputation.
But what exactly is a "good reputation"? And how can you tell if a broker has one? Here are some things to look for:
The broker has been in the business for a long time and has a lot of experience.
The broker knows the ins and outs of the business. He has years of experience under his belt. No matter what the situation is, he always has a solution. His clients trust him because they know he always has their best interests at heart.
The broker is well-connected and respected by their peers.
The broker has been in the business for a long time. They have a lot of experience and are experts in their field. This makes them authority figures when it comes to giving advice about investments and property market trends.
The broker's properties always receive a high number of viewings.
The broker's properties always receive a high number of viewings. Their locations are top notch and their prices are unbeatable. When it comes to finding the perfect property, the broker is always the first place to look.
The broker is known for getting the best prices for their clients.
The broker is known for getting the best prices for their clients. In fact, many people in the industry consider the broker to be the expert in this area. The broker has a proven track record of always getting the best deals for their clients. If you are looking for someone who can get you the best price on your next purchase, then you need to speak to the broker.
The broker is always professional and courteous, and provides excellent customer service.
The broker is always professional and courteous. He provides excellent customer service and is very knowledgeable about the products he sells. His passion for his work is evident in everything he does, and he always goes the extra mile to provide the best possible service to his clients.
Online reputation management for a property broker is essential to getting more viewings. If you want to increase the number of viewings for your property, it's important that buyers and renters see you as a reputable broker.
In order to make sure that your potential clients see you as a reputable and reliable source, it is important to take some simple steps to manage your online presence. Make sure all of your information is up-to-date and accurate on the major listing sites, respond promptly to any reviews or questions, and keep your blog and social media updated with fresh content. Stay up to date on the latest industry news, respond promptly to client inquiries, and be available when potential tenants or buyers are looking at properties. By taking these small steps, you can ensure that your clients have a positive experience when working with you, which will help boost your business in the long run.
* * *
Things to consider when buying a new home
Owning your own home brings a sense of freedom & arrogance that cannot be matched by renting a property but buying a new home is one of the major expenses in someone's life. There is a big list of things to consider when buying a new home and most of them are vital than color of the paint. As it is one of the big financial decisions in your life, being informed with all basic things is most important aspect to buy a home with the complete peace of mind.
Since buying a home is a big decision for you to take, it would be great decision if all the practical steps are taken carefully in order to avoid feel sorry for your decision in days to come.
Things you need to know about buying a home
Below is the list of things you should take into consideration when buying a new home for peaceful living with a whole freedom.
Determine how much home you can afford
Determining that how much you can offer should be the first step towards buying a new home. If you are about to buy home without getting loan, the process will be easier for you but if you will pay for it via mortgage then your total debt-to-income ratio should not exceed 36%. And mortgage money owing alone should be less than 28% of the monthly income if you really want to prevent financial troubles in near future.
Assess your credit score
Credit score is one of the important things when it comes to apply for a loan. That's why; you should assess your credit score ahead of time before applying for the mortgage. Having improved credit score can help you get lower interest rates that can save thousands of dollars until the loan fully paid. Applying for a loan with better credit score can help you get better and simply loan terms.
Loan approval numbers and down payment options
Pre approval for loans give you a clear idea of what type of mortgage you can deal in best way when buying a new home. Loan approval numbers is something that can also help you state how much you need to think for a down payment. That is the reason, it is considered as one of the vital things to consider when buying a new home that keeps you stay within your means.
Home warranty
Since home warranty is something that keeps you away from expensive home repairs and costs in future, you should consider the best home warranty company to make sure all things would be in your favor. Basically, home warranty is a contract between the homeowner and the warranty company that provides discounted repair and replacement service on the home's major components; you can find a best one for your home here https://aaacreditguide.com/best-home-warranty-companies/. These companies offer best plans that provide homeowners who purchase a policy with certain coverage or plans can also be modified according to the individual needs.
Size of the home you need
Buying a bigger home space than your currently requirements or needs is always recommended by experts as you will require more space with growing family. More space in new home means you can maintain it in best possible way without facing troubles in future. But, you should also take your budget or mortgage into consideration when looking for a best suitable home space for a peaceful living.
Location is incredibly important
When it comes to buy a new home, location is one of the vital things to consider. You should choose the location near to all facilities and essentials such as school for kids, a home near to workplace or office, easy reach to grocery store and so on. By doing so, you are not only going to save your money but time as well because you are going to commuting from your home place to different locations like office, kid's school and market etc.
Go with a trusted realtor
Due to the higher commission rates, most of peoples are cautious to avail services of realtors. You should also keep in mind that the seller, not the buyer pays the commission during the home sale transaction. Before availing the services of realtor or real estate agent, you should compare the best services in the town. Nowadays, you can also find the best real estate services online to save time and money as well.
The Most Effective Real Estate Tips
Sellers have the significant deal of information at their convenience, though a reasonable amount of it is invalid or deceiving. This article concentrates only on guidelines that have been proven to work through years of the program.
The cost makes all the difference. Unless you set an attractive, sensible cost, it will be very difficult to entice interest from buyers.
When selling a house, clear as many items out of it as you can, even if you still live in the home. The people who visit need to see themselves in your home, but your hits could give them a perspective they just can't fit into.
Small kitchen improvements can be wise investment strategies that increase the attraction and value of your residence. Rather than taking a capturing approach to upgrading the entire kitchen area, which can be expensive, select one noticeable equipment to update and use as an "eye-catcher." A nice isle update with a clinging equipment holder is also an excellent way to capture a consumer's eye. Instead of changing out old units, consider giving them a clean cover of color.
Check the place of your air conditioner systems before selling your home. If necessary, have them maintained or fixed, so they are running nicely when you record your home. Typically, customers don't like purchasing a home that requires having to spend a lot of cash on having to purchase a new heating unit. Therefore, if your AC and heating unit are in excellent condition, this attracts possible customers more.
Often the real estate industry goes through the periods. Fall designs can help your home appears more pleasant to potential customers. Always make sure that the simply foliage is raked from the lawn; this provides a cleaner overall look and increases charm.
Putting in a bidding war could be just what you are looking for. You will want to get a genuine idea of present price tags for similar houses in your area.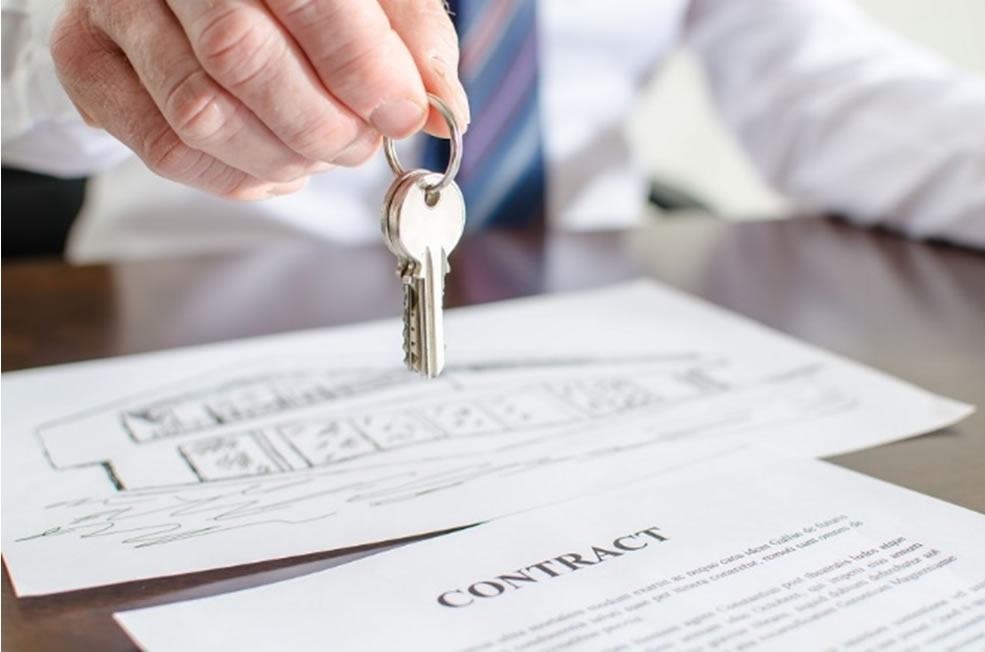 If you are desperate to offer your residence, find out what the smallest asking cost is on similar houses in your community, and record your home at a cost that is 10 percent lower than that. Buyers will be drawn at such a low cost and will head to your home for a watching.
Before you show your home to buyers, you should open the curtains as widely as possible. Prospective buyers enjoy seeing how shiny the home can be just from the sunshine. You should pull all the curtains and curtains returning, and raise all the shutters, as well. You should even raise those windows up to let some clean air into the home along with the natural sunshine.
When trying to offer your home, make sure your ceiling is in excellent. A ceiling that is in need of significant maintenance could be a significant deal-breaker for customers. Consider offering buyers a discount on your asking cost if you do not plan to fix your home's ceiling before selling it.
Now that you have analyzed these guidelines, your goal should be to integrate them into a tangible sales plan. Carefully develop your strategies and rest-assured that you are better prepared to cope with this varying industry. Look returning to these guidelines and stay present with the industry.
About the Author: Carol James is a writer and senior editor custom papers and essays writing service EssayLab. She has MA degree in social sciences and writes articles, reviews on the different actual subjects. So, if you have any questions regarding the writing, feel free to ask her.