Equitorial Guinea Votes To Extend Nguema's Rule ….After 30 Years
Elections in Equatorial Guinea yesterday were certain to extend the 30-year rule of Teodoro Obiang Nguema, a man accused of draining his nation's oil wealth to fabulously enrich family and cronies while his people suffer in slums.
Western governments that have promised to fight corruption so far have done little as companies compete for concessions for petroleum and a burgeoning natural gas industry currently dominated by US multinationals.
Obiang, 67, denies all charges and his government said in a statement released by an expensive US lobbying firm that Equatorial Guinea "is committed to holding fair and democratic elections."
Opposition parties complain campaigners have been attacked and harassed, Obiang gave only six weeks' notice for the election and coverage in the state-controlled media is skewed.
The National Electoral Commission is also headed by the interior minister and weighted with Obiang supporters, and the government has refused to publish the voters' roll.
Foreign journalists including those from The Associated Press have not been granted visas and African observers by presidential decree are barred from making "disparaging remarks" and must follow a government program.
Opposition leaders have said that means observers will be kept away from villagers where they charge government-appointed headmen and electoral officials cast votes for all residents.
Some 290,000 voters are registered and Obiang has boasted at rallies that he will win with more than the 97.1 percent garnered in a 2002 poll widely criticized as fraudulent. Then, he ran unchallenged as opposition leaders pulled out citing harassment. Yesterday, four men challenged Obiang, though none doubt who will win.
"People will vote for Obiang so that they can survive, so that they can keep their jobs," said John E. Bennett, a retired diplomat who was US ambassador there from 1991, left briefly after receiving government-sponsored death threats in 1993 and ended his term in 1994. The government also accused Bennett of dancing on graves in a black magic ritual.
Through government jobs and private companies from hotels to Internet service providers, Obiang and his clique control everything in the small country, Bennett said.
Dr. Wenceslao Mansogo Alo of the main opposition Convergence for Social Democracy said he lost his government hospital job, had all his property expropriated and has been thrown out of a rented home by a frightened landlord since he joined the opposition in 1994.
Bennett said that is why an estimated quarter of the population live in nearby Gabon, Cameroon or Nigeria, or in Spain, the former colonizer. About 600,000 people live in the country.
Bennett said Obiang flies in a $50 million Boeing jet while those needing to get from Malabo, the capital on an island, to Bata, the biggest town on the African mainland, are crammed into a secondhand Russian turboprop that cost $200,000.
"The national airline sells the seats, then they sell floor space, and people have to sprawl on top of piles of baggage," he said.
Equatorial Guinea has become Africa's third largest oil producer with income per capita swelling to some $37,000, making the World Bank classify it as a developed nation. But according to UN figures, 60 percent of people try to live on less than $1 a day.
Farmer Cries Out Over Cattle Invasion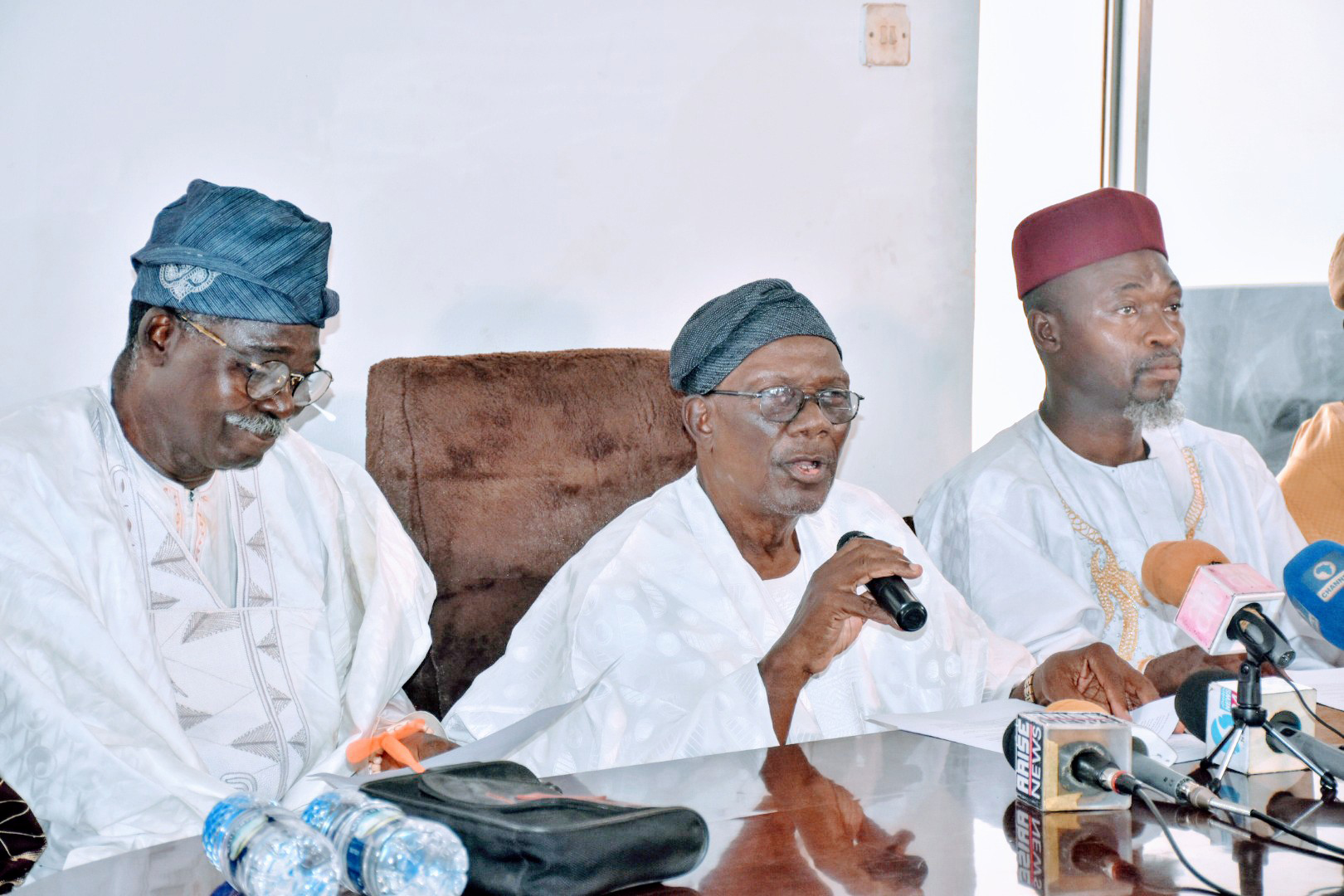 A farmer in Aluu Community in Ikwerre Local Government Area of Rivers State, Mr Nwo Nna, has cried out over cattle invasion of his farmland and crops.
Nna made this known in a chat with newsmen in Aluu recently.
He said that the most worrisome aspect of the development was the neglect by the herders of the Anti-Grazing Law passed by the Rivers State House of Assembly.
The farmer who discribed such as vexatious and  provocative, appealed for intervention by relevant agencies in order to secure their future.
"I got to my  farm on Saturday morning only to see my vegetables, cassava, yam and the entire farm devastated by cows", he said.
He  expressed regrets that his farm, which was not at the road  had experienced such  attack for the second time.
The farmer noted that it would have been a different ball game, if he had met the herders in his farm.
"The saving grace was that  I did not meet them. They should be called to order to avoid problems", he said.
He also sought for urgent intervention of  the Rivers State Government, Myyetti Allah and other relevant authorities to warn the herders to keep off people's farms in the interest of peace.
The farmer further explained that it was becoming a regular practice for herders to parade their cows along the roads, and such  cows  stray into farm lands and  destroy people's means of livelihood.
While declaring that Rivers people are hospitable, the farmer warned stranger elements, who do not have respect for the laws of the land as well as terrorise other people's means of livelihood, to take their lawlessness elsewhere.
Other farmers who also responded  called for the establishment of a system that monitors the  activities of herders.
According to them, it will enable those who take their cows into farms to be identified and adequately sanctioned in the event of any invasion by the cows.
This, they said will bring a lasting peace and as well  serve as a deterrent to others.
By: King Onunwor
EFCC Blames Frauds In Banking Sector On Insiders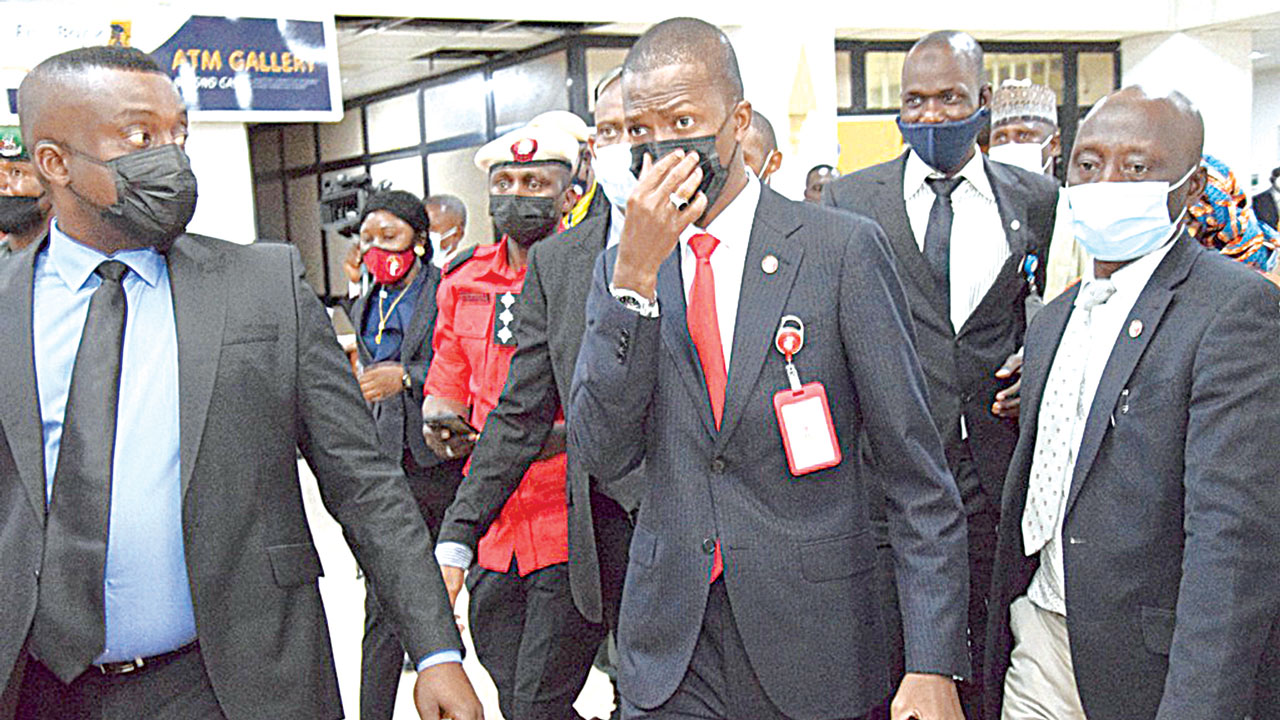 The Economic and Financial Crimes Commission last Wednesday said most frauds in the banking sector were perpetrated by insider Information, Communication Technology employees.
Head, Cybercrime Section of the EFCC, Abbah Sambo, made the declaration at a national seminar on Banking and Allied Matters for judges in Abuja recently.
Sambo, who represented the EFCC Chairman, Mr Abdulrasheed Bawa, at the seminar, said that most banking sector frauds handled by the commission showed that bank employees aided the acts.
He also expressed regrets at the increasing rate of cybercrime in spite of efforts by the commission to tackle it.
Sambo observed that in years past, young people involved in cybercrime were not ICT savvy, but today, it was  ICT graduates that are the champions in perpetrating the crime.
He attributed the increase in cybercrime to moral decadence and peer group influence.
"The rate at which young men are perpetrating cybercrime is seriously alarming.
"When we arrest these criminals, one major reason they give for going into the crime is peer influence.Their friends are into it and they want to run with guys that drive the best cars and have the best girls in town", he said.
He hinted that most times when  the criminals were arrested, a lot of  assets on them,  are  registered in the names of their parents.
"Cars in the names of their mothers and houses in the names of their fathers. There is a fundamental issue relating to decay in moral coverage in the society,'' he said.
Sambo said that the greatest challenge in fighting cybercrime was the knowledge gap, and  noted  that the criminals were getting more sophisticated.
According to him, the criminals had the ability to talk to one another seamlessly by sharing knowledge, unlike law enforcement agencies.
"A lot of the people trying to combat the crime in the field tend to lack the drive because they do not have adequate training,'' he said.
He stressed the need for adequate sensitisation and engagement with youths, especially from secondary school level to let them know the ills of crime.
The two-day seminar was organised by the Chartered Institute of Bankers of Nigeria in collaboration with the National Judicial Institution.
SEC Frowns At Resurgence Of Ponzi Schemes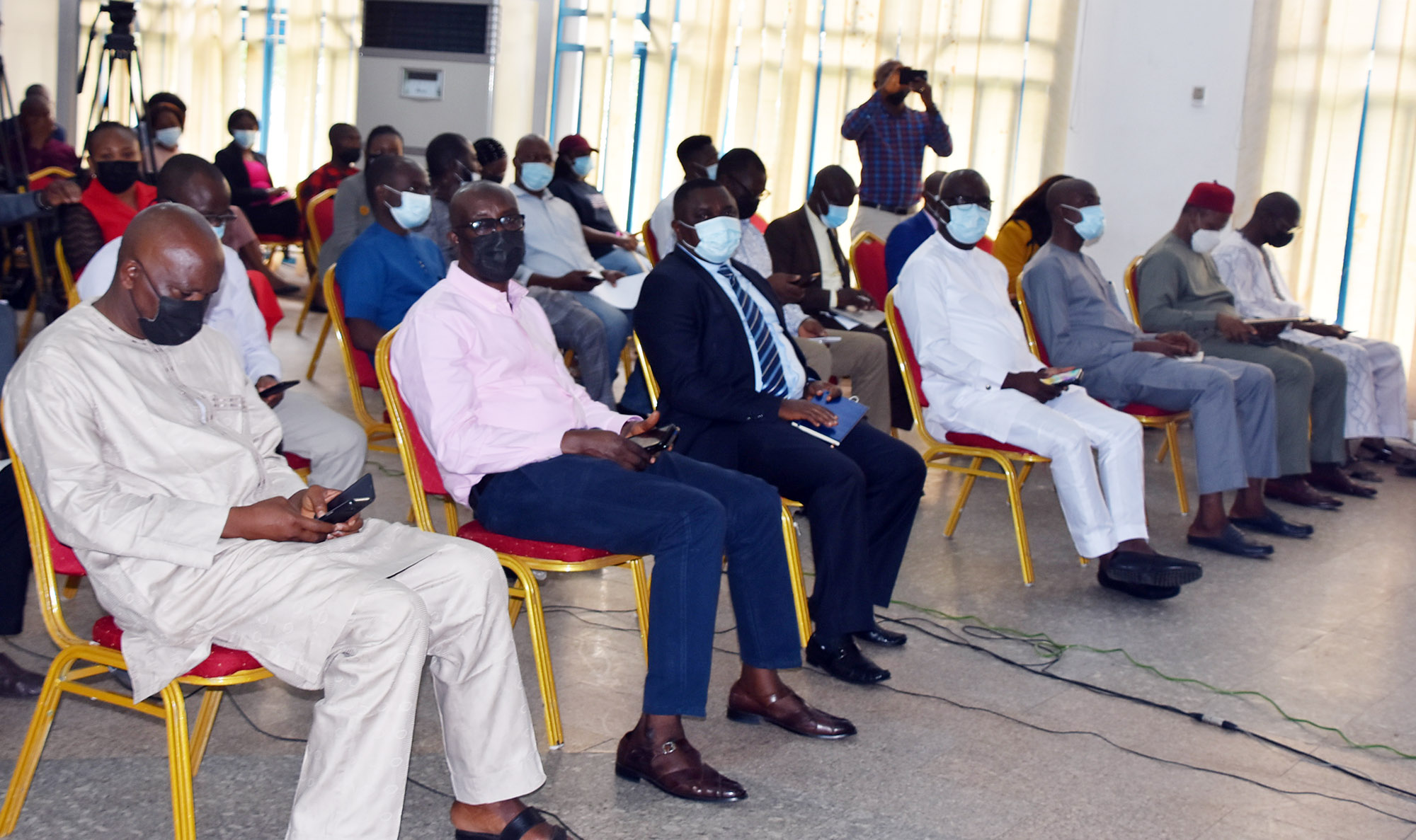 The Securities and Exchange Commission has frowned upon the resurgence of Ponzi schemes and illegal fund managers in the country's financial sector.
The Director-General of SEC, Mr Lamido Yuguda, made the observation of the development at an enlightenment workshop with the staff of the Federal Ministry of Finance, Budget and National Planning on in Abuja over the week.
Yuguda said  that the unlawful schemes had continued to enjoy massive patronage of the populace and remained a source of concern for regulators in the financial sector.
According to him, the commission was  poised to continue to apply measures and seek the cooperation of relevant stakeholders toward combating the activities of these Ponzi schemes.
He expressed regrets that the upsurge of the schemes had undermined the reputation of the financial markets and dampened investors' confidence, among other things.
"SEC firmly believes that the country's capital market can attain its potential if market operators and participants contribute their respective quotas to the growth", he said.
He also explained that SEC was committed to always ensure and maintain an environment that was enabled by the appropriate regulatory framework, timely and affordable access to market.
"The commission is also committed to zero tolerance for infractions, heightened investor confidence and awareness, innovative product development and good governance practice", he said
"There is the need to restore investor confidence and improve the participation of retail investors in the market.
He further pointed out that the demography of investors in the country's capital market showed that the young population do not participate in the capital market, and only a few Nigerians invested in the capital market.
The situation, he said,  created a huge challenge to the market growth and the commission  and added that it was striving to change the narratives by instilling a fair, transparent and orderly market.
The Minister of Finance, Budget and National Planning, Zainab Ahmed, represented by Mr Stephen Okon, Director Home Finance, urged investors to take advantage of the various initiatives in the market.