U.S Recovery Doubts Lingers As World Market Falls
The World Stock Market lingers despite the improvement in U.S manufacturing sector. Experts have doubts about its durability to rebound in the world's economy.
Asian stocks, which tumbled the day before on a fall in U.S. consumer spending, got little relief  from news that American manufacturing grew at its fastest pace last month since April 2006.
Unemployment due Friday will confirm that job losses continue to swell as investors were nervous  that a report on US., Suggesting an anaemic  economic recovery, U.S. unemployment hit a 26-year high of 9.8 per cent in September.
Interest rate like in Australia failed to inspire the same jubilation among investors as last months', the October rate increased, the first in a major economy since the onset of the crisis was greeted as evidence of an improving world economy.  
"There seems to be lots of uncertainty in the market" Peter Lai said, investment manager at DBS Vickers in Hong Kong. I'm very cautious about the U.S. economic figures " It will be very damaging to sentiment if the U.S. unemployment rate crosses 10 per cent".
Hong Kong's Hang Seng led Asia's losses falling 380.13, or 1.8 per cent, to 21,240.06 while South Korea's Kosip was down 0.6 per cent at 1,549.GR Japan's market was closed for a holiday.  
Elsewhere, Australia's S&P/AS 200 closed down from  China's Shanghai index bucked the trend, gaining 1.2 per cent to 3,114.23 with sentiment still boosted by a weekend report manufacturing expanded for an eight straight month in October.
As trading got under way in Europe, FTSE 100 was off 1.3 per cent, Germany's DAX lost 1.4 per cent and France's CAC 40 fell 1.5 per cent  stock features pointed to losses yesterday on Wall Street.
Dow futures were down 49, or 0.5 per cent at 9.686 and S & P futures dropped 5.9 or 0.6 per cent to 1,033.20.
On Monday, the dow rose 76.71 or 0.8 per cent to 9.789.44, its fourth gain in 10 days – boosted by the Institute of Supply Management report on manufacturing and other economic figures.   The broader Standard  & poor's  500 index rose  from 6.69 or 0.7 per cent, to 1,042.83 and the Nasdaq composite index rose from  4.09 or 0.2 per cent to 2,049.20.
Oil prices hovered near $78 a barrel in Asia amid hopes of improved crude demand. Benchmark crude for December delivery was off 36 cents at $77.75 a barrel to settle at $78.13 on Monday.
In currencies, the dollar fell to 89.92 yen from 90.92 yen. The Euro fell to $1.4739 from $1.4764.
Construction, Real Estate Sectors Contribute N20trn To GDP – NBS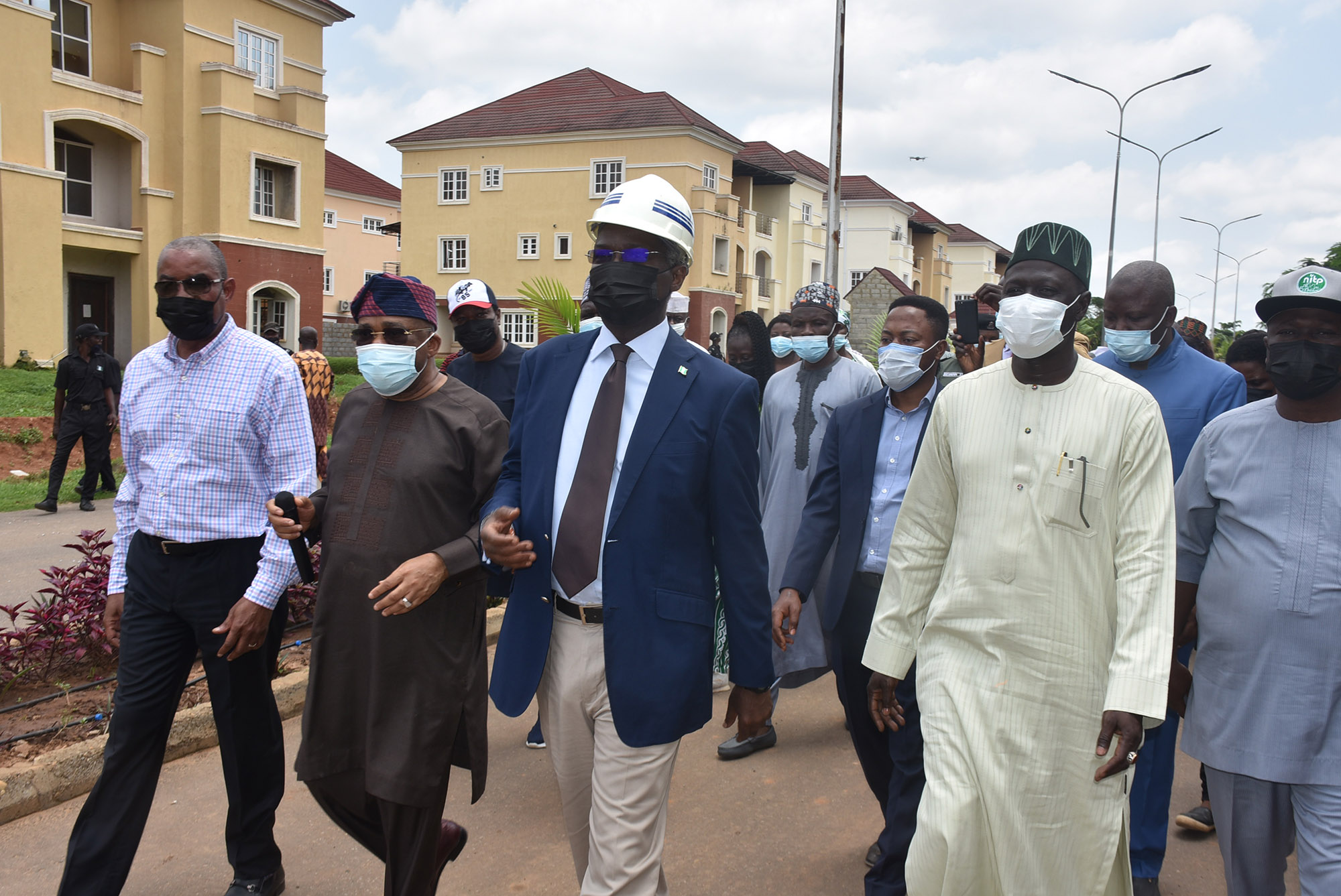 The National Bureau of Statistics (NBS) has said economic activities in the construction and real estate sectors contributed N20trllion to the nation's Gross Domestic Product (GDP) in the first three quarters of 2022.
The NBS report also showed that construction services earned N12.9trllion, while real estate contributed N7trllion to the GDP.
It further revealed that the construction sub sector contributed 9.5 per cent to nominal GDP in the third quarter of 2022, which is higher than the 9.26 per cent it contributed a year earlier and higher than the 7.95 per cent contributed in the second quarter of 2022, and also grew by 18.92 per cent in nominal terms (year-on-year) in the 2022 third quarter.
However, the sector dropped 28.75 per cent points, as compared to the rate of 47.67 per cent it recorded in the same quarter of 2021.
According to the national statistics body, real estate services in nominal terms grew by 9.13 per cent, higher by 0.50 per cent points than the growth rate reported for the same period in 2021, and lower by 3.68 per cent points compared to the preceding Quarter.
On a Quarter-on-Quarter, the sector growth rate was 16.38 per cent. The contribution to nominal GDP in Q3, 2022 stood at 4.96 per cent, relative to 5.27 per cent recorded in the third quarter of 2021 and higher than the 4.95 per cent accounted for in the second quarter of 2022.
The NBS calculates the sector's contribution by adding up gross outputs such as a sum of fees, the value of work done, commissions receivable for the services rendered and other incomes.
It also considers intermediate consumptions such as details of the cost structure, including transportation fees, operational expenditure, minor repairs and maintenance etc.
"From the foregoing, it is clear that the contributed amount had revealed what the private sector could achieve in the nation's GDP.
"When we talk about real estate, it is driven by private investors. This implies that for any economy to thrive, the private sector must be given a platform and a level playing ground for them to perform.
"It will be of note also that the real estate industry does not require an incubation period. Anytime you start building a house, at least 25 persons will get a job. So, if the government wants to support the economy of the country, more opportunities should be given to the private sector to thrive", the report stated.
By: Corlins Walter
Expert Urges Domestic Airlines To Apply As Flag Carriers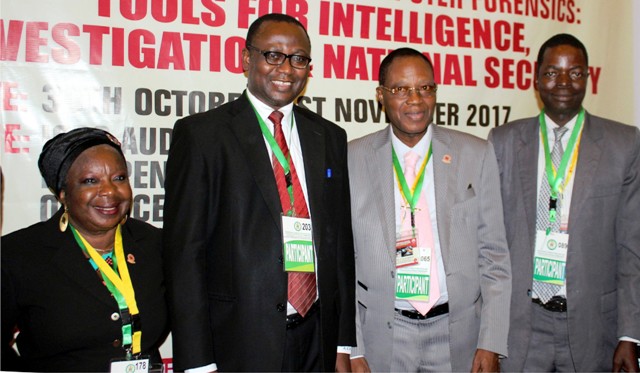 Sequel to disagreement between the Federal Government and domestic airline operators over the Nigerian Carrier, which is a subject of litigation, a stakeholder in the aviation industry and Chief Executive Officer, Centurion Security Limited, Capt John Ojikutu, (rtd.) has urged domestic airlines to seek government approval to designate one or two of them as flag carriers instead of going to court over the Nigeria Air deal.
He said he had reservations about the lawsuit filed by the Airline Operators of Nigeria against the Federal Government and its foreign technical partners, and majority shareholders, saying there are so many things wrong with the FGN-ET deal.
"What I believe that the private airlines can do instead of wasting their time is to seek government approval to designate one or two of them as flag carriers on at least five Bilateral Aviation Safety Agreement routes.
"As far as I am concerned, the airline will die the same way defunct Virgin Nigeria died, and that is my displeasure over that ET partnership.
"So, it is not something that will be forced on the next administration. It is not a government policy that we must have a partnership with ET. So, I am sure the next government will not succumb to that.
"What they have now is a government airline, not a national carrier. Government just called one or two persons. In SAHCOL, two people there have 78 per cent shares, and one person in MRS, who is a foreigner, has 60 per cent. So, invariably, it is the government and one or two people as far as I am concerned", he stated.
FAAN Boss Orders Allocation Of PH Airline Building To Airlines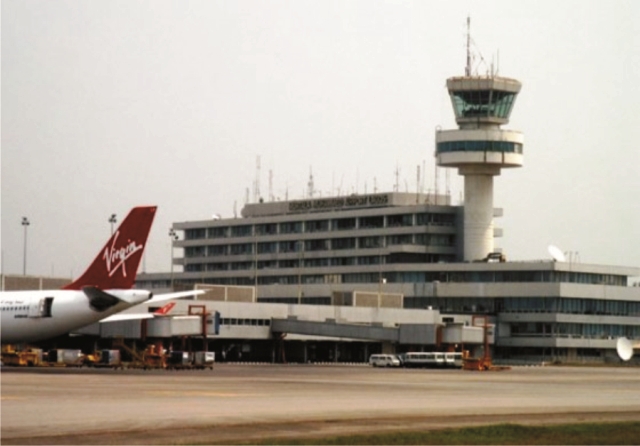 Managing Director and Chief Executive of the Federal Airports Authority of Nigeria (FAAN), Capt. Rabiu Yadudu, has urged the Port Harcourt International Airport Manager/Regional General Manager, South-South/South East, Mr Felix Akinbinu, to ensure that airlines are immediately allocated the new airline building without delay.
He noted that the new airline building project is one of the important projects that have been executed at the Port Harcourt International Airport, Omagwa, and would want the immediate use of the building.
The Managing Director, who gave the directive during the commissioning of the airline building, described the Port Harcourt airport as one of the busiest in Nigeria.
Represented by the Director, Airport Operations, Capt. Mukhtar Muye, Akinbinu noted that there are about 27 airports in the country, and described the airline building as a good edifice.
"This project is very important to us, and I would urge the Regional Manager to ensure that airlines are immediately allocated the building without delay.
"We are very happy to commission this airline building to decongest the terminal building they currently occupy. We know that this is a good edifice that will attract other airlines, includi international airlines, to Port Harcourt Airport", he said.
Earlier in his address, Akinbinu said the commissioning of the building will go a long way in the provision of office space for airlines and other stakeholders in the airport.
"This building will also help to decongest the domestic terminal building of people who troop in and out to purchase tickets, do sundry enquiries, thereby ensuring effective access control into the terminal building.
"The building consists of eight suites, which are suitable for multipurpose, including banking halls and offices, a large packing space and a gate house for security.
"One of the buildings has been designated as a Magistrate Court, which will serve the airport in the quick dispensation of service", he stated.
Highlight of the occasion was presentation of goodwill messages from stakeholders at the airport, such as the host community,  the League of Aviation Correspondents.
Alsos, the new Airport Area Command of the Police, and former Police spokesperson in Rivers State, ACP Ireju Barasua, assured of adequate security at the airport, expressing delight that more projects will come to the airport.
In his vote of thanks, the Head of Corporate Affairs at the airport, Mr Kunle Akinbode, thanked all for making the programme a successful one.
The representative of the Managing Director also cut the tape to declare the building open for business.
By: Corlins Walter