Lawmakers Seek Laptops Ban In Airliner Cockpits
Lawmakers are moving to ban the use of computer laptops and other personal electronic devices in airline cockpits to prevent another incident like the Northwest Airlines plane that overshot Minneapolis by 150 miles.
Sen. Byron Dorgan, chairman of the aviation subcommittee, said in an interview that his staff is working on a bill that he expects to introduce in about a week. He said he was surprised to learn after the October 21 incident that the Federal Aviation Administration doesn't specifically prohibit pilots from using laptops, DVD players, MP3 players and other devices during flight except below 10,000 feet while the plane is taking off or landing.
The two pilots of Northwest Flight 188 told National Transportation Safety Board investigators that they didn't notice repeated attempts by air traffic controllers and airline dispatchers to contact them because they were working on a new crew scheduling programme on their laptops. The plane carrying 144 passengers was out of communication with anyone on the ground for 91 minutes, prompting the military to ready fighter jets for launch and the White House situation room to alert senior White House officials.
The plane zoomed past its Minneapolis destination before the pilots were alerted to their situation by a flight attendant. By that time, the plane was over Wisconsin.
"We now understand from this flight at least that this can happen and there ought to be a more clear understanding by everyone in the cockpit that there is a national standard that would prohibit this and that they need to take it seriously," said Dorgan, D-N.D.
Delta Air Lines, which acquired Northwest last year, has a policy prohibiting the use of personal laptops by pilots during flight. The airline has suspended the two pilots — Timothy Cheney of Gig Harbor, Wash., the captain, and Richard Cole of Salem, Ore., the first officer — pending an investigation. The FAA has revoked the pilots' licenses, and the NTSB is investigating the cause of the incident.
Dorgan said he expects his proposal to eventually be wrapped into a larger aviation bill pending before the Senate. He also said he doesn't anticipate any opposition to the measure.
Sen. Robert Menendez, D-N.J., has also said he wants to introduce legislation to prohibit pilots from using laptops and other personal devices during flight, and several other senators expressed support for a ban at a hearing last week.
Dorgan said his bill will make an exception for "electronic flight bags" — laptops containing navigational tools issued to pilots by some airlines.
SON Plans Stiffer Penalties For Fake Products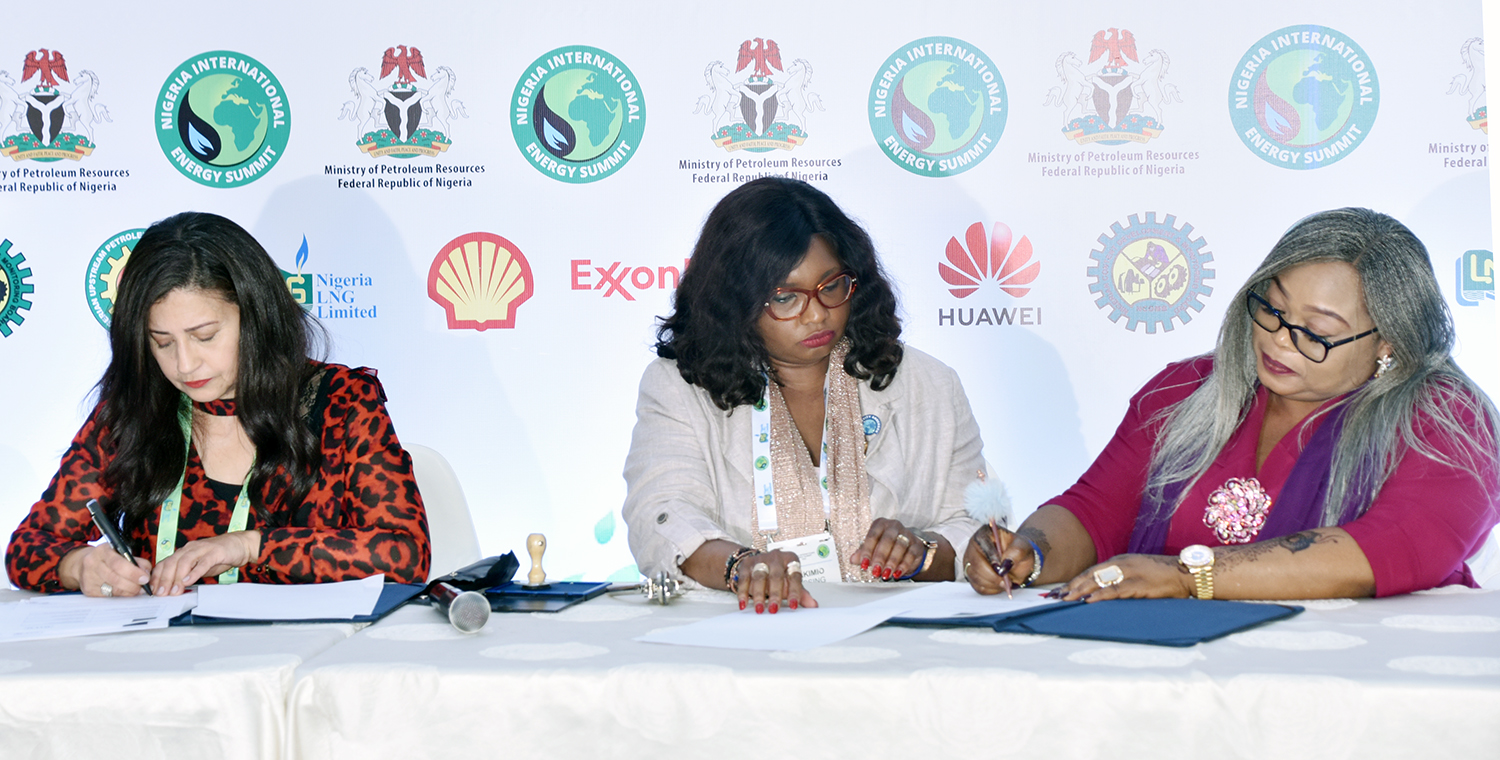 Standards Organisation of Nigeria (SON) has revealed that it would soon seek an amendment to the Act establishing the Agency, which would prescribe stiffer penalties or sanctions for importers and manufacturers of fake and sub-standard products in Nigeria.
Mallam Farouk Salim, Director General of SON, disclosed this in Abuja at a media briefing to mark the 50th-anniversary celebration of SON.
Salim explained that the provisions of the proposed law would not only stipulate that the importers and manufacturers of sub-standard products be fined, but also jailed on conviction by the court.
He said SON is poised to fight against counterfeit and sub-standard products across the country, adding that "any time Nigerians buy sub-standard products, they are aiding and abetting the closure of Nigerian industries and helping the youths to be unemployed."
Commenting further on the effects of sub-standard products on the economy, Salim said the importers of counterfeit products contribute to the present insecurity in the country, as their activities have led to the collapse of industries in Nigeria.
Noting that the Act establishing the SON was last amended in 2015, he said, before 2015, the penalties were not very clear in the Act. So, the amendment has empowered us for conformity assessment.
"The reason we always amend the Act is that the world is evolving and industries are always changing
"The people following the rules are also changing. Hopefully, before the tenure of this administration, we will have another amendment that will be presented to the National Assembly.
"For example, in 2015, the penalty for importing sub-standard products was N1 million and N1 million now, is not significant.
"Most of these people importing these products are not poor, they are rich.
"In the industry where people break the rules, it is the consequences that stop them.
"So, we need to amend the Act to increase the jail term or give them the right to fine and make sure that jail term is added to it".
On the activities of SON over the last 50 years of its existence, Salim said the organisation has gone through a lot of transformation and evolved to become a standards regulatory body of global recognition.
According to him: "It is important to emphasise that SON today has evolved into one of the world's most reputable standards regulatory bodies due to good leadership demonstrated by the successive Chief Executives.
"This is seen in the various innovations championed by the past and present leaders of the organisation.
"Some of the notable innovations over time in the Organisation are the Mandatory Conformity Assessment Programme (MANCAP) for local manufacturing, and Standards Organisation of Nigeria Conformity Assessment Programme (SONCAP) for offshore assessment of cargoes''.
Speaking further on the milestones recorded by SON, he said: "To further demonstrate its desire for a more effective standardisation process, the Federal Government introduced the first ever Nigerian National Standardisation Strategy (NNSS) 2020 – 2022 as part of its economic diversification policy.
The strategy, which was developed by the Standards Organisation of Nigeria (SON), is designed to identify priority areas to focus on, based on national needs assessment.
The SON Governing Council recently approved 168 new Standards for publication and dissemination to various sectors of the nation's economy in furtherance of the ongoing economic diversification policy.
Currently, SON is structured to lead every process that surrounds the preparation of standards relating to products, measurements, materials, and processes among others, and their promotion at the national, regional, and international levels.
"Working within the provisions of the Enabling Act, SON under my leadership, SON has been able to, through the Standards Council, designate, establish, and approve standards in respect of metrology, materials, commodities, structures, and processes for the certification of products in commerce and industry throughout Nigeria.
"SON is a member of international constellations of standards regulators such as the International Organization for Standardization (ISO).
"Upon assumption of duty in September 2020, we have set some goals to make the Organisation to effectively deliver its mandate.
"So far, we have been able to facilitate the return of SON to the Ports and ensure the election of Nigeria into the standards management committee of the African Organisation for Standardisation (ARSO), among others."
SON was established in 1970 with the creation of the Nigeria Standards Organisation (NSO) as a Department under the Federal Ministry of Industry, Trade and Investment.
By: Nkpemenyie Mcdominic, Lagos
Coy Begins Cargo Tracking In Lagos Port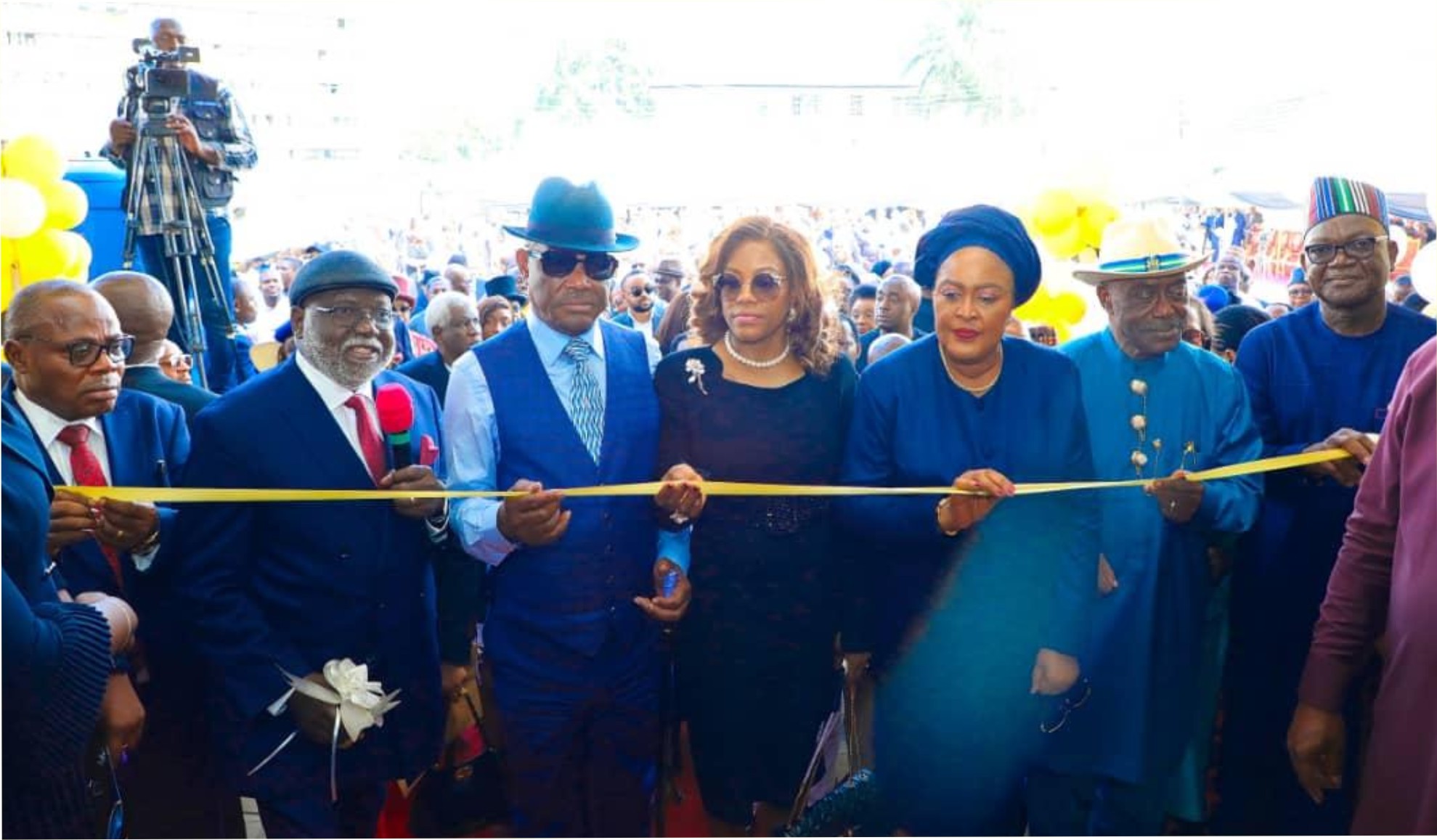 Webb Fontaine, a leading service provide for Nigeria  Customs  Service (NCS) has put in place cargo tracking system  trade automation for use in Apapa Port.
This was disclosed to our correspondent by Webb Fontaine's Operations Manager in Nigeria, Vlad Lonescu, who said the feat, which is a breakthrough and major milestone in NCS modernisation drive, will aid online, real-time, and live monitoring containers within controlled areas in the customs zone at the port and outside of the port.
According to him, anomalies such as containers missing in transit, tampering with the seal, broaching, and removal of cargo before the examination can be easily detected and traced using the technology.
It will also change the narrative that neighbouring countries like Benin Republic are ahead of Nigeria in areas of customs and ports aided automation.
According to him: "Customs officers trained by Webb Fontaine will operate the system that will aid in achieving more operational successes that could have been done manually"
The new system, he said, comes with many advantages including building shippers' and port users' confidence in theft prevention and curbing other unlawful activities.
"It will save the cost and time of using too much manpower to provide escort services for cargoes in transit as their movements within a geo-fenced zone will be monitored.
"Diversions of cargoes from specified movement itineraries will be swiftly detected with further preventive mechanisms activated to prevent loss or theft of cargo''.
The feat in Apapa, which  will also serve as test run that will be replicated in other ports across Nigeria, will help to position the country as one with a competitive port, befitting for hub status in the West and Central African region.
Webb Fontaine has succeeded in automating the Lagos Free Zone which is first of its kind in the county sitting on 82 hectares of land.
The Lagos Free Zone automation makes the complex stand out amidst 42 other free zones in the country being the first to be so technologically wired for trade.
It is the first free zone in the country to be proximate to the most modern and equipped Lekki  Deep-Seaport.
Webb Fontaine's trade solutions in Nigeria is presently impacting on more than 25 government agencies through automation of their processes and bringing Nigerian business world closer to what obtains in advanced economies where it is providing services, Lonescu said.
"This cargo tracking system, it will function in Apapa, Tin Can port with 2 Inland Container Depots with many objectives, among which is to decongest the port and improve the revenue of the NCS.
"It is also a way of monitoring the containers that are moving between the port and outside, which means we will have eyes on the containers at all times. Therefore, if there is any attempt to tamper with the process, we can immediately flag it and alert the customs officers.
"The NCS will monitor the full process; we are in charge of training the officers that are going to operate and supervise the transit of the goods. They will be in a control room with screens, computers and digital maps, from which they can monitor the movement of each containers.
"By doing this, the port will be decongested, and all stakeholders like the terminal operators, ship owners, freight forwarders and all will be confident that when they move cargo from the port, things will not get lost and they will be safe.
"For now, we are in the pilot stage, and we are bringing in  specialists to train officers both inside and outside the port. For Customs, we're going to do Web Fontaine's Training the Trainers, so we are not training all the officers who will be in charge of this system; we will train a few, who will then pass on the knowledge
By; Nkpemenyie Mcdominic, Lagos
NNPCL Flares 100% Gas Output  Earns Zero Revenue In Sept
In spite of the Federal Government's gas monetisation policy and pledge to the United Nations to attain net zero by 2060, the Nigerian National Petroleum Company Ltd. flared 100 per cent of their gas output in September and earned no revenue from it during this period.
The NNPCL gas production and utilisation data for September 2022, obtained by The Tide's source described its subsidiary, Nigerian Petroleum Development Company as one of the worst offenders in gas flaring in September.
The firm and its Joint Venture partners, Seplat Petroleum Development Company and NPDC-Chevron Nigeria, flared 100 per cent of their entire gas output of 106 million standard cubic feet of gas and 7 million standard cubic feet of gas, respectively.
The firm further noted that Newcross Exploration and Production Ltd and Belema Oil flared about 96 per cent and 75 per cent of their 112 million standard cubic feet of gas and 21 million standard cubic feet of gas, respectively.
Also, about 8 billion SCF of gas was flared in September, representing 5 per cent of the total gas output for the month, compared with 10 billion SCF of gas flared in the month, of August, according to the report.
This is coming at a time the country is battling a cash crunch due to a drop in its oil revenue on the back of a significant decline in oil production which dipped to below 1million barrels per day, the lowest in 32 years.
The government has been relying heavily on borrowing to finance its activities, as its debt reached an all-time high of N42.84 trillion in June.
The NNPCL gas production and utilisation data did not state why the firm had flared the whole of its gas production for the month. The firm's spokesperson, Garba Deen, did not also respond to both phone calls and messages sent to him.
Mobil emerged as the highest gas producer in the month under review with a total output of about 25 BSCF of gas, out of which it utilised 23 BSCF of gas and flared 1.6 BSCF of gas.
Shell Nigeria followed with a total gas output of about 25 BSCF of gas, utilising 24 BSCF and flaring 0.5 BSCF; Chevron Nigeria produced about 24 BSCF of gas, out of which it utilised 23 BSCF and flared 0.2 BSCF of gas and Total Energies Nigeria produced about 23 BSCF of gas, out of which it utilised 22 BSCF and flared 0.6 BSCF of gas.