Expert Faults Planned Down Stream Deregulation
It is barely five years since Charles McPherson, the former Senior Adviser, Oil and Gas, World Bank delivered a paper "Drivers of Price and Tax Reform" during Nigeria Gas Policy Stakeholders Workshop in Abuja.
Since September McPherson had been in the country, this time as the managing Director of international Monetary Fund (IMF) on the invitation of the Federal government, yet on another assignment 'mediation of the current face-off between government and the Foreign Oil Companies' over the very voyage he set/launched yet without adequate resources for the mission.
Speaking in Port Harcourt, the Chief Coordinator, Institute of Chartered Economists of Nigeria, South- South, Mr. Friday Udoh said the reschedule petroleum downstream deregulation policy of the Federal government is faulty, describing deregulation as a perfect agent that is capable of transforming economic landscapes of any nation only when structuring in a more sustainable way. "The American, Britain and many other nation does it and it works bringing down the prices of oil and gas" of all "what drive this success is adequate structure and capacity, in Nigeria to my understanding, private sector is gone," he asserted.
The Coordinator, noted that deregulation build-up market based price mechanism for increasing balanced in supply and demand structure, complementing with appropriate instruments to give every consumers and producers alike within products supply chain liberty to exercise its right, at ensuring value for money and quality supply in the market, again shaping the market for appropriate and long- term up-front investment. Where are these instruments? He asked
Citing malfunctioning of the already inadequate 445,000 barrel per day referees in the country and the inability of government given private investor's necessary cooperation to assists them in speeding up various private refinery projects. "The issue that bothered on the fully taken-off private refineries construction is not just the removal of subsidy alone, but enabling laws to galvanized their relationship with the upstream operator for security of feed stock and difficulty in accessing credit facility due to global and domestic financial structure failure, a situation that call for government intervention in addressing the challenges" "as I am speaking, the major components of the Amakpe Refinery, Eket is ready in United State and I feel that it is the responsibility of government seeking to know their problem and supporting this initiatives for the interest of its citizens by developing collaborative structure for contacts and innovative financial structure to boost local production capacity for appropriate pricing of Petroleum Products in the country, not only Amakpe alone but to others "He noted.
According to Mr Udob, the situation become more worrisome under a weak institutional environment referring to sector-level legal and regulatory framework whose capacity to influence and supporting sustainability and success of reform depend, more so its recognition as the beginning and implementation point of every successful reform, especially in a market oriented reforms as in petroleum sub-sector to protect the consumers, its mandate and clarity of rules defining her/his existence and relationship with other bodies, such as antitrust commission and relevant ministries. Is it the kind of Petroleum Products Price Regulation and Monitoring Agency (PPPRA) a tool for political joggling or Department of Petroleum Resources (DPR) in the face of disjointed supply chain capability? Earnestly, their activity creates more problem than can solve. He reiterated
Mr. Udoh likened reform measures to macro-economic policies and reform performance to economic indicators such as income per capita and the institutional aspect to the rule of law and property rights, again energy resource independence to geographical advantage of a state, to which careful thought need to be given while pointed out that the quality of institutions in the country can have a significance influence over economic development, sustaining continuity and the dynamic of reform process" At the moment kerosene goes at N300 per litre meaning that in an economy with many leaving in abject poverty and within $1 N140) per day, deregulation of downstream amounts to mass suicide, hence adequate thought must be given to economic indicators" He stated
He listed poverty as one of the greatest problem facing the country today and alarming unemployment rate which radical approach is needed to facilitate income growth through employment and ensure access to basic services and goods for the poor meaning that for successful reform, the Economic, Social, Environmental and Institutional Framework must be given adequate attention, considering that Petroleum product is the only source of energy qualified as "strategic goods" given rise to abuse and absent of standardization and quality control pricing and uncoordinated safety measures.
SON Plans Stiffer Penalties For Fake Products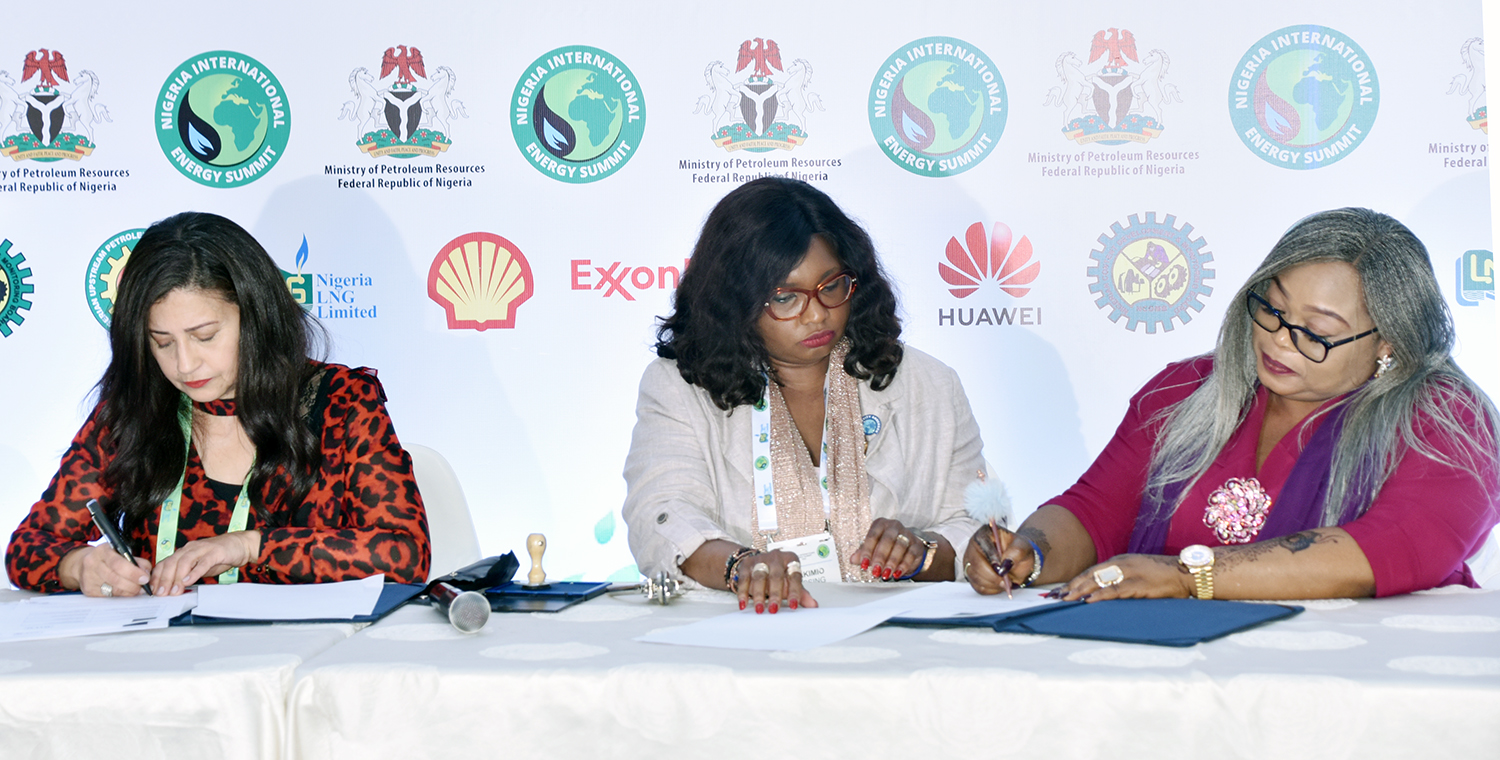 Standards Organisation of Nigeria (SON) has revealed that it would soon seek an amendment to the Act establishing the Agency, which would prescribe stiffer penalties or sanctions for importers and manufacturers of fake and sub-standard products in Nigeria.
Mallam Farouk Salim, Director General of SON, disclosed this in Abuja at a media briefing to mark the 50th-anniversary celebration of SON.
Salim explained that the provisions of the proposed law would not only stipulate that the importers and manufacturers of sub-standard products be fined, but also jailed on conviction by the court.
He said SON is poised to fight against counterfeit and sub-standard products across the country, adding that "any time Nigerians buy sub-standard products, they are aiding and abetting the closure of Nigerian industries and helping the youths to be unemployed."
Commenting further on the effects of sub-standard products on the economy, Salim said the importers of counterfeit products contribute to the present insecurity in the country, as their activities have led to the collapse of industries in Nigeria.
Noting that the Act establishing the SON was last amended in 2015, he said, before 2015, the penalties were not very clear in the Act. So, the amendment has empowered us for conformity assessment.
"The reason we always amend the Act is that the world is evolving and industries are always changing
"The people following the rules are also changing. Hopefully, before the tenure of this administration, we will have another amendment that will be presented to the National Assembly.
"For example, in 2015, the penalty for importing sub-standard products was N1 million and N1 million now, is not significant.
"Most of these people importing these products are not poor, they are rich.
"In the industry where people break the rules, it is the consequences that stop them.
"So, we need to amend the Act to increase the jail term or give them the right to fine and make sure that jail term is added to it".
On the activities of SON over the last 50 years of its existence, Salim said the organisation has gone through a lot of transformation and evolved to become a standards regulatory body of global recognition.
According to him: "It is important to emphasise that SON today has evolved into one of the world's most reputable standards regulatory bodies due to good leadership demonstrated by the successive Chief Executives.
"This is seen in the various innovations championed by the past and present leaders of the organisation.
"Some of the notable innovations over time in the Organisation are the Mandatory Conformity Assessment Programme (MANCAP) for local manufacturing, and Standards Organisation of Nigeria Conformity Assessment Programme (SONCAP) for offshore assessment of cargoes''.
Speaking further on the milestones recorded by SON, he said: "To further demonstrate its desire for a more effective standardisation process, the Federal Government introduced the first ever Nigerian National Standardisation Strategy (NNSS) 2020 – 2022 as part of its economic diversification policy.
The strategy, which was developed by the Standards Organisation of Nigeria (SON), is designed to identify priority areas to focus on, based on national needs assessment.
The SON Governing Council recently approved 168 new Standards for publication and dissemination to various sectors of the nation's economy in furtherance of the ongoing economic diversification policy.
Currently, SON is structured to lead every process that surrounds the preparation of standards relating to products, measurements, materials, and processes among others, and their promotion at the national, regional, and international levels.
"Working within the provisions of the Enabling Act, SON under my leadership, SON has been able to, through the Standards Council, designate, establish, and approve standards in respect of metrology, materials, commodities, structures, and processes for the certification of products in commerce and industry throughout Nigeria.
"SON is a member of international constellations of standards regulators such as the International Organization for Standardization (ISO).
"Upon assumption of duty in September 2020, we have set some goals to make the Organisation to effectively deliver its mandate.
"So far, we have been able to facilitate the return of SON to the Ports and ensure the election of Nigeria into the standards management committee of the African Organisation for Standardisation (ARSO), among others."
SON was established in 1970 with the creation of the Nigeria Standards Organisation (NSO) as a Department under the Federal Ministry of Industry, Trade and Investment.
By: Nkpemenyie Mcdominic, Lagos
Coy Begins Cargo Tracking In Lagos Port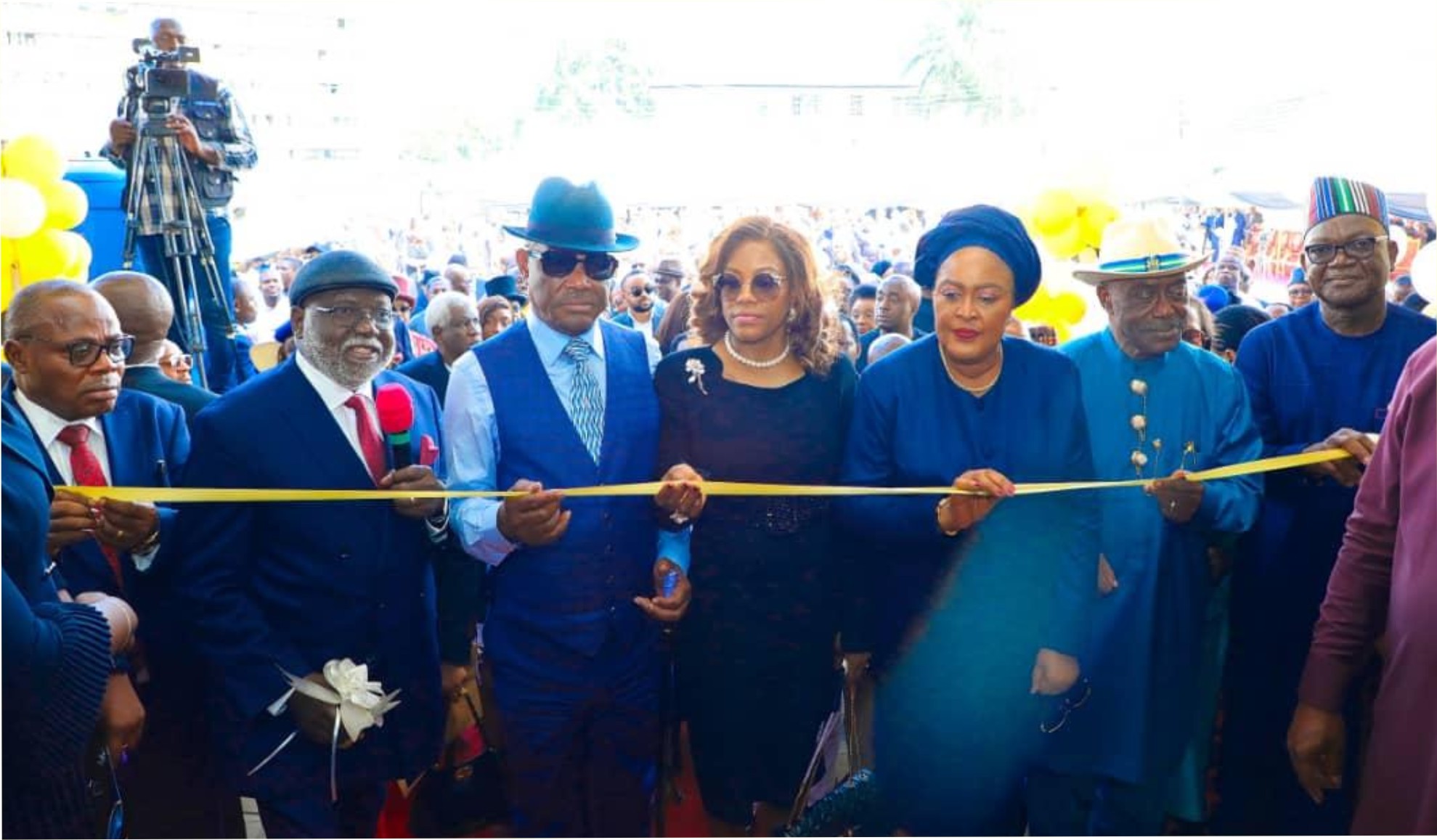 Webb Fontaine, a leading service provide for Nigeria  Customs  Service (NCS) has put in place cargo tracking system  trade automation for use in Apapa Port.
This was disclosed to our correspondent by Webb Fontaine's Operations Manager in Nigeria, Vlad Lonescu, who said the feat, which is a breakthrough and major milestone in NCS modernisation drive, will aid online, real-time, and live monitoring containers within controlled areas in the customs zone at the port and outside of the port.
According to him, anomalies such as containers missing in transit, tampering with the seal, broaching, and removal of cargo before the examination can be easily detected and traced using the technology.
It will also change the narrative that neighbouring countries like Benin Republic are ahead of Nigeria in areas of customs and ports aided automation.
According to him: "Customs officers trained by Webb Fontaine will operate the system that will aid in achieving more operational successes that could have been done manually"
The new system, he said, comes with many advantages including building shippers' and port users' confidence in theft prevention and curbing other unlawful activities.
"It will save the cost and time of using too much manpower to provide escort services for cargoes in transit as their movements within a geo-fenced zone will be monitored.
"Diversions of cargoes from specified movement itineraries will be swiftly detected with further preventive mechanisms activated to prevent loss or theft of cargo''.
The feat in Apapa, which  will also serve as test run that will be replicated in other ports across Nigeria, will help to position the country as one with a competitive port, befitting for hub status in the West and Central African region.
Webb Fontaine has succeeded in automating the Lagos Free Zone which is first of its kind in the county sitting on 82 hectares of land.
The Lagos Free Zone automation makes the complex stand out amidst 42 other free zones in the country being the first to be so technologically wired for trade.
It is the first free zone in the country to be proximate to the most modern and equipped Lekki  Deep-Seaport.
Webb Fontaine's trade solutions in Nigeria is presently impacting on more than 25 government agencies through automation of their processes and bringing Nigerian business world closer to what obtains in advanced economies where it is providing services, Lonescu said.
"This cargo tracking system, it will function in Apapa, Tin Can port with 2 Inland Container Depots with many objectives, among which is to decongest the port and improve the revenue of the NCS.
"It is also a way of monitoring the containers that are moving between the port and outside, which means we will have eyes on the containers at all times. Therefore, if there is any attempt to tamper with the process, we can immediately flag it and alert the customs officers.
"The NCS will monitor the full process; we are in charge of training the officers that are going to operate and supervise the transit of the goods. They will be in a control room with screens, computers and digital maps, from which they can monitor the movement of each containers.
"By doing this, the port will be decongested, and all stakeholders like the terminal operators, ship owners, freight forwarders and all will be confident that when they move cargo from the port, things will not get lost and they will be safe.
"For now, we are in the pilot stage, and we are bringing in  specialists to train officers both inside and outside the port. For Customs, we're going to do Web Fontaine's Training the Trainers, so we are not training all the officers who will be in charge of this system; we will train a few, who will then pass on the knowledge
By; Nkpemenyie Mcdominic, Lagos
NNPCL Flares 100% Gas Output  Earns Zero Revenue In Sept
In spite of the Federal Government's gas monetisation policy and pledge to the United Nations to attain net zero by 2060, the Nigerian National Petroleum Company Ltd. flared 100 per cent of their gas output in September and earned no revenue from it during this period.
The NNPCL gas production and utilisation data for September 2022, obtained by The Tide's source described its subsidiary, Nigerian Petroleum Development Company as one of the worst offenders in gas flaring in September.
The firm and its Joint Venture partners, Seplat Petroleum Development Company and NPDC-Chevron Nigeria, flared 100 per cent of their entire gas output of 106 million standard cubic feet of gas and 7 million standard cubic feet of gas, respectively.
The firm further noted that Newcross Exploration and Production Ltd and Belema Oil flared about 96 per cent and 75 per cent of their 112 million standard cubic feet of gas and 21 million standard cubic feet of gas, respectively.
Also, about 8 billion SCF of gas was flared in September, representing 5 per cent of the total gas output for the month, compared with 10 billion SCF of gas flared in the month, of August, according to the report.
This is coming at a time the country is battling a cash crunch due to a drop in its oil revenue on the back of a significant decline in oil production which dipped to below 1million barrels per day, the lowest in 32 years.
The government has been relying heavily on borrowing to finance its activities, as its debt reached an all-time high of N42.84 trillion in June.
The NNPCL gas production and utilisation data did not state why the firm had flared the whole of its gas production for the month. The firm's spokesperson, Garba Deen, did not also respond to both phone calls and messages sent to him.
Mobil emerged as the highest gas producer in the month under review with a total output of about 25 BSCF of gas, out of which it utilised 23 BSCF of gas and flared 1.6 BSCF of gas.
Shell Nigeria followed with a total gas output of about 25 BSCF of gas, utilising 24 BSCF and flaring 0.5 BSCF; Chevron Nigeria produced about 24 BSCF of gas, out of which it utilised 23 BSCF and flared 0.2 BSCF of gas and Total Energies Nigeria produced about 23 BSCF of gas, out of which it utilised 22 BSCF and flared 0.6 BSCF of gas.