RSG Builds 132KV Power Transmitter …Opens Rural Electrification Bids
As part of efforts to ensure  efficient power delivery service in Rivers State, the Power Ministry has commenced construction of 132KV Transmission Network in Port Harcourt.
When completed, the facility will transmit electric power from the soon-to-be commissioned 100mega-watts Trans-Amadi Gas Turbine extension project to Power Holding Company Nigeria (PHCN) main transmission substation at Rumuobiakani.
Permanent Secretary of the state Power Ministry, Mr Minabelem Michael West who made this known  in a statement in Port Harcourt yesterday explained that the exercise was a key  variable to ensuring both completion and efficient functioning of all on-going power projects.
He explained that some sections of the state capital will experience power outage with effect from Thursday October 22 through Saturday, October 31, this year on account of the transmission works.
Areas to be affected are Abuloma, Oyigbo, Woji, Elelenwo, Onne, Alakahia, One Man Village, Aba Road by St John's , Rumukalagbor, Trans-Amadi and Rumuokoro.
Others are Rumuigbo, Rumuodomaya, Oginigba and Choba.
Mr Michael West  enjoined electricity consumers in the effected areas to show understanding and promised that the project when completed would ensure improved service delivery to them.
In a related development, the  State Rural Electrification Project is set to take off with the official opening of bids from Monday next week through Tuesday, November 3, 2009.
According to the Permanent Secretary, the bids opening has been divided into the three Senatorial Districts with Abua/Odual, Asari Toru, Akuku Toru and Ahoada East Local Government areas kicking-off on Monday, while Bonny, Ahoada West, Ogba/Egemena/Ndoni and Degema local government  areas all under the Rivers South-West senatorial district will take their turn on Tuesday, October 27.
They will be followed the next day, Wednesday, October 28,  by Eleme, Oyigbo, Andoni and Opobo/Nkoro and on Thursday, October 29, by Gokana, Khana and Tai, all under Rivers South-East senatorial district.
The Permanent Secretary explained that local governments under Rivers East Senatorial District namely, Etche, Okrika, Port Harcourt and Obio/Akpor will take their turns on Monday, November 2nd, while the rest, Omuma, Emohua, Ikwerre and Ogu/Bolo will have their bids opened on Tuesday, November 3, 2009.
He announced that all bids will be opened at the conference hall, Ministry of Justice, State Secretariat, Port Harcourt at 10.00clock in the morning and enjoined all contractors who tendered for the rural electrification projects to participate actively.
Rivers Assures NANTA On Readiness For Travel Industry Dev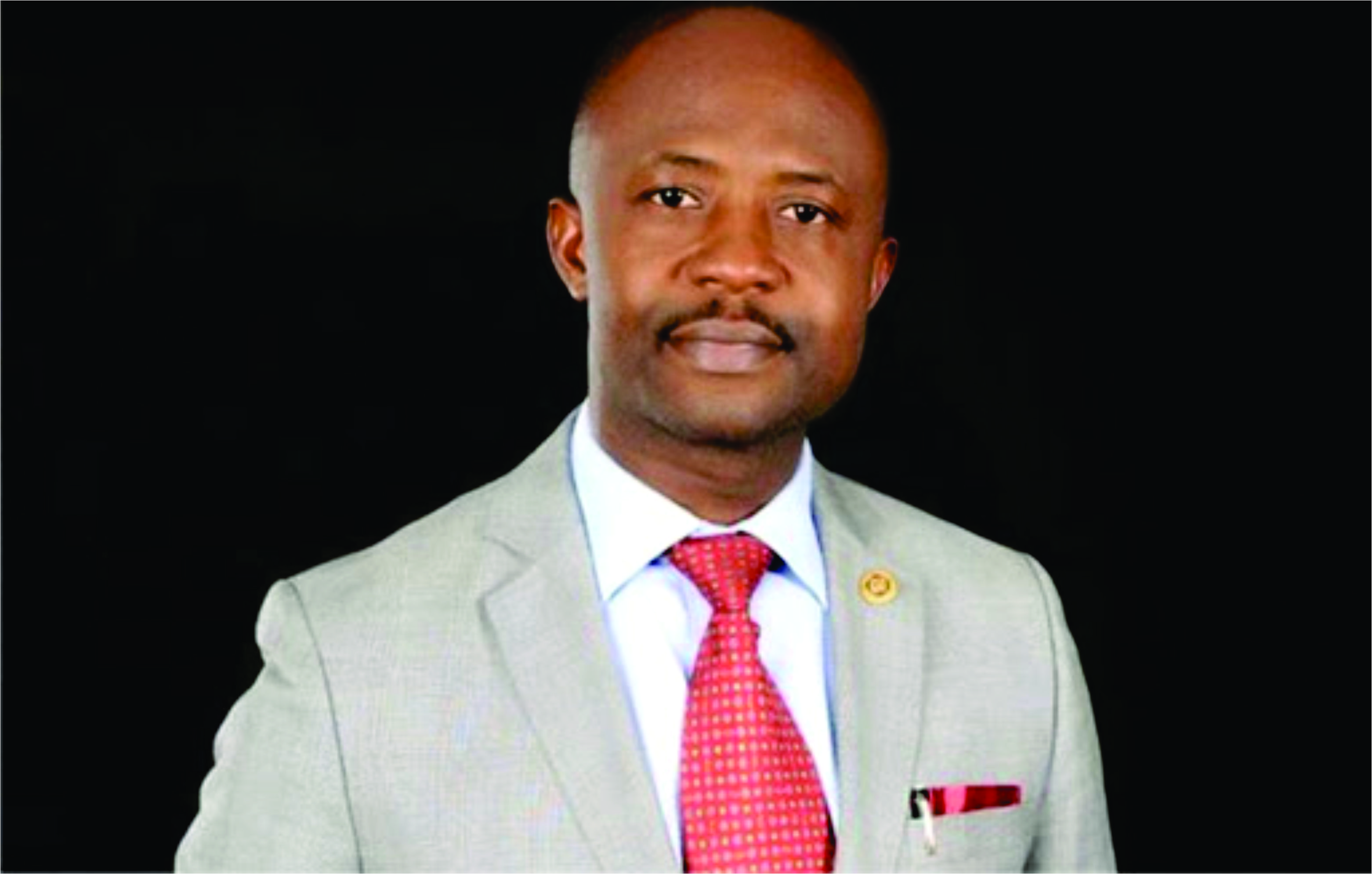 The Rivers State Government has indicated interest in partnering with the National Association of Nigeria Travel Agencies (NANTA) to attract more international carriers and deepen the development potentials of the travel industry in the state.
In line with this development, the Secretary to the State Government, Dr. Tammy Danagogo, assured NANTA that Governor Nyesom Wike was determined to continue with the infrastructure development that encourages local and international travel and tourism in the state.
The SSG, who made this remark during a visit by NANTA National Executive led by its President, Mrs. Susan Akporiaye in Port Harcourt, last Friday, assured of Governor Nyesom Wike's resolve to sustain infrastructure revolution in the state that has continued to attract diverse business investments and growth.
"It is encouraging to know that associations such as NANTA also key into the developmental aspirations of the government. The infrastructural development truly aligns with the vision of NANTA to attract foreign direct investment into the state.
"Oftentimes, those with political differences paint the government and the state black, but if we are able to encourage tourists to come and see things for themselves, having an independent assessment is a good way to erase any negative perception. Rivers State is safe, secure and good for visits. The government is doing all to ensure that not only is Port Harcourt secure, but also the outskirts and rural areas as well are secured.
"Our target is to ensure that as visitors come into a world-class international airport, they should also be able to have world-class facilities to take them to where they wish to go. From the airport, you should be able to experience little or no delay into the main town and out.
"A lot of countries thrive on tourism. Here we have noticed that the target Christmas celebrations across our local government areas, such as the Opobo International Boat Regatta, Isiopko Christmas Bicycle Festival, Andoni Beach festivals and many community festivals are good ways to engage our people during the celebrations", the SSG added.
He notified NANTA of the states' readiness to accommodate more international carriers such as British Airways, Delta, Emirates and others.
Earlier, the President of NANTA, Mrs Susan Akporiaye, appreciated the government for the infrastructure restoration of the state, which she says has made the state stand out in terms of tourism and travels.
"Tourism is exactly what he (governor) is doing, helping us to easily do our jobs to boldly market this place as a destination for anyone to come to visit.
"Tourism is infrastructure, which starts from the international standard airport. Visitors coming to have an experience of this region start with Port Harcourt, and we truly appreciate the difference he has made," she said.
She hinted that the association is also working to bring in Emirates airline to the state.
The visit also had in attendance the Permanent Secretary, Special Service Bureau, Office of the Secretary to the State Government, Dr. George Nwaeke, and executive members of NANTA from across Nigeria.
2023: Humble Yourself, Settle With G-5 Govs, Primate Warns Atiku
The Leader of INRI Evangelical Spiritual Church, Primate Elijah Ayodele, yesterday, urged the Peoples Democratic Party (PDP), presidential candidate, Atiku Abubakar, to humble himself and settle with the Governor Nyesom Wike of Rivers State-led group.
Ayodele warned that the division within the PDP would jeopardise Atiku's chances of winning the 2023 presidential election.
The man of God asked him not to ignore the five aggrieved governors in the party because their annoyance would affect his chances.
In a statement signed by his Media Aide, Osho Oluwatosin, Ayodele said: ''As for Atiku, he should humble himself and still persuade Wike.
"He can turn whatever is bad in Wike to good. He shouldn't ignore these five governors because their annoyance can jeopardise his victory.
"He needs to re-strategise. He should ignore whoever asks him to neglect the governors.''
The Integrity Group led by Wike has been aggrieved with Atiku and the leadership of the PDP.
The group are agitating for equity in the zoning of leadership positions within the party.
They are against the North producing PDP presidential candidate and national chairman.
Comprising governors from Oyo, Benue, Abia, and Enugu, the group wants the position of the PDP national chairman zoned to the Southern part of the country.
Amaechi, Cole's Plot To Plunder Rivers Resources Again Won't Work, Wike Vows …Pledges To Continue Executing Projects Till May 29, 2023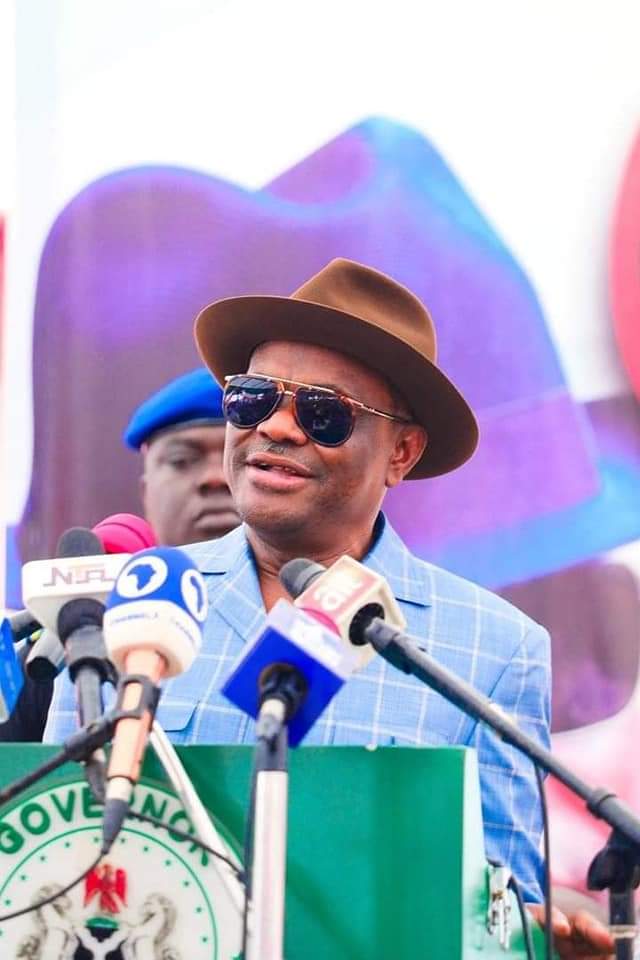 Rivers State Governor, Chief Nyesom Wike, has said that the former minister of transportation, Chibuike Amaechi, and business magnate, Tonye Cole's plot to plunder the state's resources again would never materialise.
Wike, who spoke at the inauguration of the Rukpakwulusi/Eliogbolo internal roads, last Saturday, said Amaechi's criticism of the ongoing projects' inauguration and flag off in Rivers State, smacks of envy and malice.
He noted that Amaechi, having failed to account for the $308million proceeds from the sales of the state power plants by his administration, lacks the moral rectitude to speak on the affairs of Rivers State.
"Why should we not celebrate, when you sold our gas turbine at the cost of $308million? Convert it today at even N500 to a dollar: how much will it be? What can you show for the money, certainly nothing?"
The governor urged Rivers people to be wary of the antics of the former minister who desperately wants Cole, his business partner, to become governor so that they can continue to loot the resources of Rivers State.
"All the gas turbines that Dr. Peter Odili bought, where are they today? So, you think Rivers people are foolish to see that you are bringing the person, your business partner to come and be governor so that you will continue to loot where you stopped. It will never happen."
He advised the former minister to perish the thought that there would be a re-enactment of the 2019 foiled attempt to use the Army to rig the general election in the state in 2023.
Wike recalled that on May 27, 2015, while he was still governor-elect, Amaechi, who was then the state governor, had bragged at Obi Wali International Conference Centre, Port Harcourt, that the incoming government would not have money to pay salaries and execute projects.
"So, today by the grace of God, we are not only paying salaries, we are not only paying pensioners, we are not only paying gratuities that he did not pay, we have gone beyond that to carrying out projects which he failed to carry out. And so, we should celebrate it; let him know that nobody is God."
The Rivers State governor said it was disheartening that while as a federal minister, Amaechi never attracted any project to the state.
According to him, Amaechi's supporters had begun to desert him because he lacks integrity.
"I'm not the one who said people should leave your party. We have used projects to demystify you and the Federal Government. Now know that you are a bloody liar. They appointed you as a minister, what did you bring to this state? Even in your community, Ubima, you said you are going to bring University of Transportation, is it there? You said you are going to give us narrow gauge rail line, have you given us?"
He noted that while as governor, Amaechi had promised to construct the Saapkenwa-Bori road, Trans-Kalabari road, Andoni-Opobo Unity road, Chokocho-Igbodo road, to mention but a few, but failed to deliver the projects.
"He promised Ogoni people that he is going to do Saapkenwa-Bori road, he did not do it. To the glory of God today, we have done it from Saapkenwa to Kono, dualised with streetlights; the road is not less than 25kilometres.
"Why will we not celebrate? You promised the Kalabari people, you are going to do Trans-Kalabari road, did you do it? By the grace of God, this December, we are going to commission the first phase of Trans-Kalabari road.
"Eight years in office, you said you are going to complete Andoni-Opobo Unity road. Did you do it? You ran away with the money. By the grace of God, today, we have completed the Opobo section, and we are still working on the Andoni section."
The governor reiterated that the whole essence of governance was the advancement of the welfare of the people.
According to him, his administration was elated that the people of the two communities were happy with the construction of their internal roads.
Wike, for the umpteenth time, pledged to continue providing good governance and executing projects till the last day of his administration.
He said Rivers people had every reason to celebrate because his administration had performed excellently.
The governor advised his political adversaries who were not happy about the project commissioning to be prepared to witness such activities till the last day of his administration, and reiterated the pledge not to abandon governance.
"Good governance must show that the people are happy with the policies, programmes, and actions of the government. We are happy that the people are happy.
"I want to commend the people of these communities for supporting the indigenous contractor we used for this project.
"We are not making noise, we are happy and the people are happy with what we have used their money to do. We are going home fulfilled that we have not disappointed the people. We will continue to execute projects till our last day in office," the governor added.
Giving the project description, the Commissioner for Works, Dr. Dakorinima Alabo George-Kelly, explained that the project started slightly over 12 months ago, and had been completed to scope.
"This project consists of 16 roads or streets, some of them are long streets; some of them are short streets; and all of these roads and streets are in Rukpakwulusi and Eliogbolo communities. The total length of the road is 6kilometres, and the average width of the drain is 6meters."
"The total length of drains is 6,000metres. The nature of the road is flexible pavement, we have 150mm of stone base thickness, 50mm of binder course, and 50mm of wearing course," the commissioner stated.
Former president, Nigerian Bar Association (NBA), Onueze Okocha, SAN, who hails from Rukpakwulusi, commended Wike for the project.
"When I came to live in the village, it was a real village. This entire place was forest and farmland, but today, it is a new layout. We thank the government of Rivers State for helping us recover some of our land that had been acquired by the Federal Government; in fact, the colonial government."
Okocha said the land where both the Bori Camp (Army Barracks) and the Air Force Base were located in Port Harcourt belonged to his people.
According to him, "We expect them to pay us fair and adequate compensation."