I 'm Ready For Probe –Soludo
Former Governor of the Central Bank of Nigeria (CBN) and gubernatorial candidate of the Peoples Democratic Party (PDP), Anambra State, Professor Chukwuma Soludo, has said he was ready for any inquisition about his stewardship at the apex bank.
Professor Soludo said in a statement from his campaign orgnaisation that insinuations that he was linked with any bribe in relation to the printing of Naira notes in polymer were not correct.
In the statement issued by his Legal Assistant, Mr. Dan Obiekie yesterday, he said: "Neither 'The Age' newspaper nor anyone has accused Soludo of demanding or receiving bribe from anyone. The allegation by 'The Age' is a speculation that 'senior government officials and high-level Nigerians' may have been paid bribe. Without any specificity or evidence, we find the allegation to be wild. We are not aware of anyone who received any bribe whatsoever in relation to the polymer substrate.
According to him 'The Age' newspaper was simply accusing the Australian company 'Securrency' of paying high commissions to its international marketing consultants and therefore speculated that the commissions may have been used to bribe senior officials in countries where polymer is being used."
Obiekie argued that the Australian parliament has debated the matter and dismissed it, while the Australian police has been investigating the matter since May 2009 and no report of wrong doing has been issued so far either against the Company (Securrency) or anyone.
"He said the Soludo camp was interested in the result of the investigation and would be highly surprised if anyone in the CBN during Soludo's tenure received any bribe, adding, "for sections of the media to be screaming headlines of 'bribery scandal' without naming anyone who received bribe is not decent journalism. It is also politics at its worst."
He explained that the polymer substrate was introduced because of its superior features and cost effectiveness, stating that the former President and Board of the Central Bank approved the introduction of polymer (on experimental basis with the N20) to realise its benefits.
Many countries of the world, he said, are also migrating to the polymer substrate. The success of the N20 and its long life span relative to paper currency (hence cost effectiveness) warranted the approval by the current President that the remaining lower denominations be printed in polymer, Obiekie added.
Diesel Crunch, Finally Causing Demand Destruction
High prices seem to have started to weigh on diesel demand in the United States (US), where distillate inventories, comprising diesel and heating oil, have been slowly rising over the past few weeks.
American distillate inventories are still below the five-year average, but the gap in stocks compared to previous years has slowly started to narrow, suggesting that high prices are hitting demand, while encouraging more refinery output, thanks to solid refining margins.
In this week's inventory report, the U.S. Energy Information Administration said distillate stocks rose by 1.7 million barrels in the week to November 18, with production rising to an average of 5.1 million barrels per day (bpd).
Distillate fuel inventories are still about 13 percent below the five-year average for this time of year, but two months ago, they were more than 20 percent below the five-year average for that time of the year.
Earlier this autumn, U.S. distillate stocksslumped to their lowest level for this time of the year since 1951, just as the heating season started and a few months ahead of the EU embargo on Russian oil product imports, which goes into effect in February.
Now signs have emerged that weaker demand in the past weeks may have slowly started to rebuild diesel inventories, contrary to seasonal trends.
Distillate inventories in the U.S. rose by 3 million barrels in the six weeks to November 18, according to estimates by Reuters' senior market analyst John Kemp based on EIA data.
In products supplied, a proxy of implied demand, distillate fuel product supplied averaged 4.0 million bpd over the past four weeks, down by 3.5 percent from the same period last year, the EIA data showed.
However, as implied demand slowed, refineries boosted run rates in the week to November 18, raising overall U.S. refinery utilisation to 93.9 percent up from 92.9 percent for the previous week. This compares with 88.6 percent refinery utilisation over the same week last year.
"Higher refinery runs over the week, along with weaker implied demand for products meant that large builds were seen on the refined product side," ING strategists said this week, commenting on the EIA report.
Refiners are processing more crude oil to capture the still high refining margins, but demand seems to cool off, not least because of high diesel prices, which haven't come off this year's record high as fast as gasoline prices have.
As of November 21, the average retail diesel price in the United States was $5.233 per gallon, or $1.509/gal higher than at this time last year.
To compare, the average gasoline price in the U.S. on the same day was $0.253 per gallon higher than a year ago, EIA data showed.
In New England, where distillate inventories were at their lowest level ever at the start of the heating season and where 33 percent of homes use heating oil as the primary heating fuel, the diesel price is nearly $6/gal, at $5.963 on November 21, or $2.297/gal higher than last year.
Yet, demand for diesel, the primary fuel of the economy, is already showing signs of weakness, also as a result of high prices.
However, the recent drop in international crude oil prices and lower implied demand in the U.S. while distillate production is rising have led to a decline in America's diesel prices.
A total of 47 of the 50 states are seeing average diesel prices drop from their week-ago levels, with diesel prices down over 10c/gal from a week ago in 19 states, Patrick De Haan, head of petroleum analysis at GasBuddy, said last Wednesday.
Globally, stubbornly high diesel prices fueling inflation as well as slowing economies are expected to lead to a slight decline in diesel demand in 2023, the International Energy Agency (IEA) said in its monthly report last week. Last year, global diesel/gasoil demand growth stood at 1.5 million bpd.
This year's growth is expected at just 400,000 bpd, while next year, diesel demand will post a small decline "under the weight of persistently high prices, a slowing economy and despite increased gas-to-oil switching," the IEA said.
By: Tsvetana Paraskova
Paraskova writes for Oilprice.com
FG, States, LGAs Share N736.782bn In Oct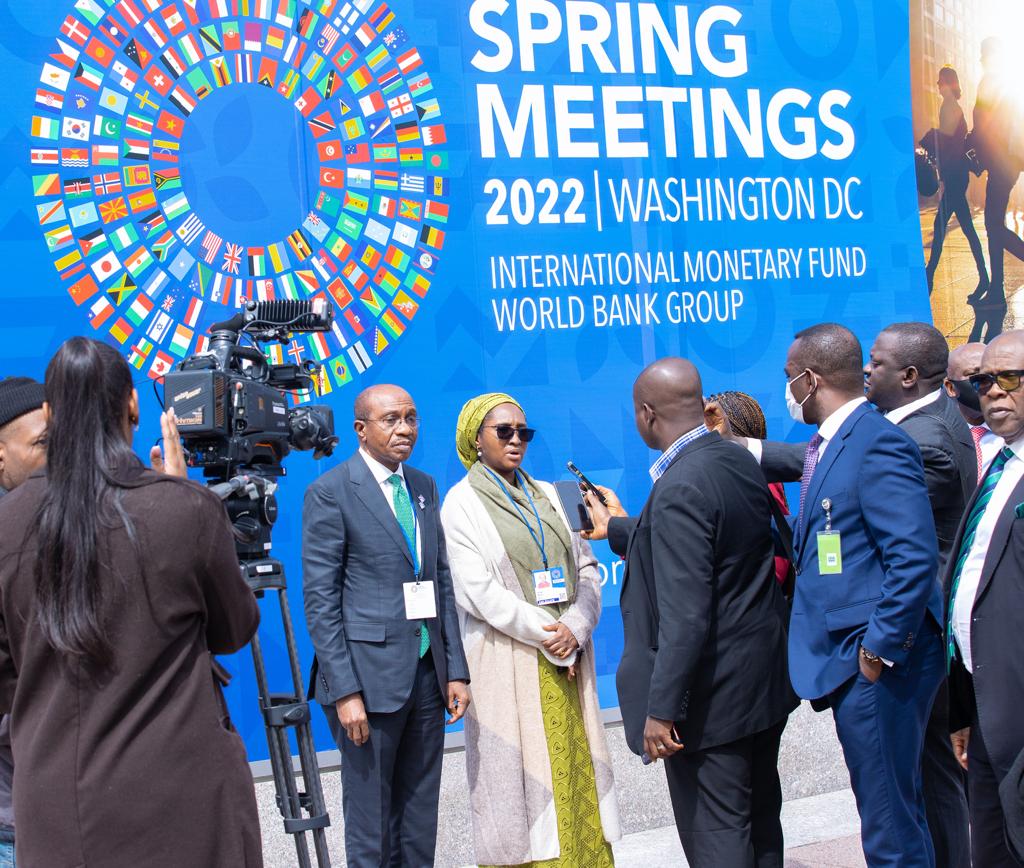 The Federation Account Allocation Committee (FAAC) has disbursed N736.782 billion from October 2022 Federation Account Revenue to the Federal Government, States and Local Government Councils.
This amount was augmented by an additional N70 billion distributed to the three tiers of government.
Federal Government received N36.876 billion, States got N18.704 billion, Local Government Councils received N14.420 billion.
An extra N30 billion Augmentation was made from non-oil revenue and distributed, with Federal Government getting N15.804 billion, States getting N8.016 billion, and Local Government Councils getting N6.180 billion.
According to the communiqué at the end of the FAAC, at the meeting for November 2022, the N736.782 billion total distributable revenue was made up of N417.724 billion distributable statutory revenue; N213.283 billion Value Added Tax (VAT) revenue; N5.775 billion Exchange Gain revenue.
In October 2022, the total deductions for cost of collection amounted to N33.555 billion and total deductions for transfers, savings and refunds was N186.749 billion.
The balance in the Excess Crude Account (ECA) still remains at $472,513.64.
The communiqué confirmed that from the total distributable revenue of N736.782 billion, the Federal Government received N293.955 billion, the State Governments received N239.512 billion and the Local Government Councils received N177.086 billion.
The total sum of N26.228 billion was shared to the relevant States as 13 percent derivation revenue.
Gross statutory revenue of N622.270 billion was received for the month of October 2022. This was lower than the sum of N825.710 billion received in the previous month by N203.440 billion.
From the N417.724 billion distributable statutory revenue, the Federal Government received N206.576 billion, the State Governments received N104.778 billion and the Local Government Councils received N80.779 billion. The sum of N25.591 billion was shared to the relevant States as 13 percent derivation revenue.
For the month of October 2022, the gross revenue available from the Value Added Tax (VAT) was N229.041 billion. This was higher than the N203.960 billion available in the month of September 2022 by N25.081billion.
The Federal Government received N31.992 billion, the State Governments received N106.642 billion and the Local Government Councils received N74.649 billion from the N213.283 billion distributable Value Added Tax (VAT) revenue.
The N5.775 billion from the Exchange Gain revenue was distributed as follows: the Federal Government received N2.707 billion, the State Governments received N1.373 billion, the Local Government Councils received N1.058 billion and the relevant States received N0.637 billion as 13 percent derivation revenue.
According to the Communiqué, in the month of October 2022, Value Added Tax (VAT) and Companies Income Tax (CIT) increased significantly while oil and gas royalties, Petroleum Profit Tax (PPT) and Import Duty recorded considerable decreases.
$1bn Looted Funds Recovered Since 2015 – Malami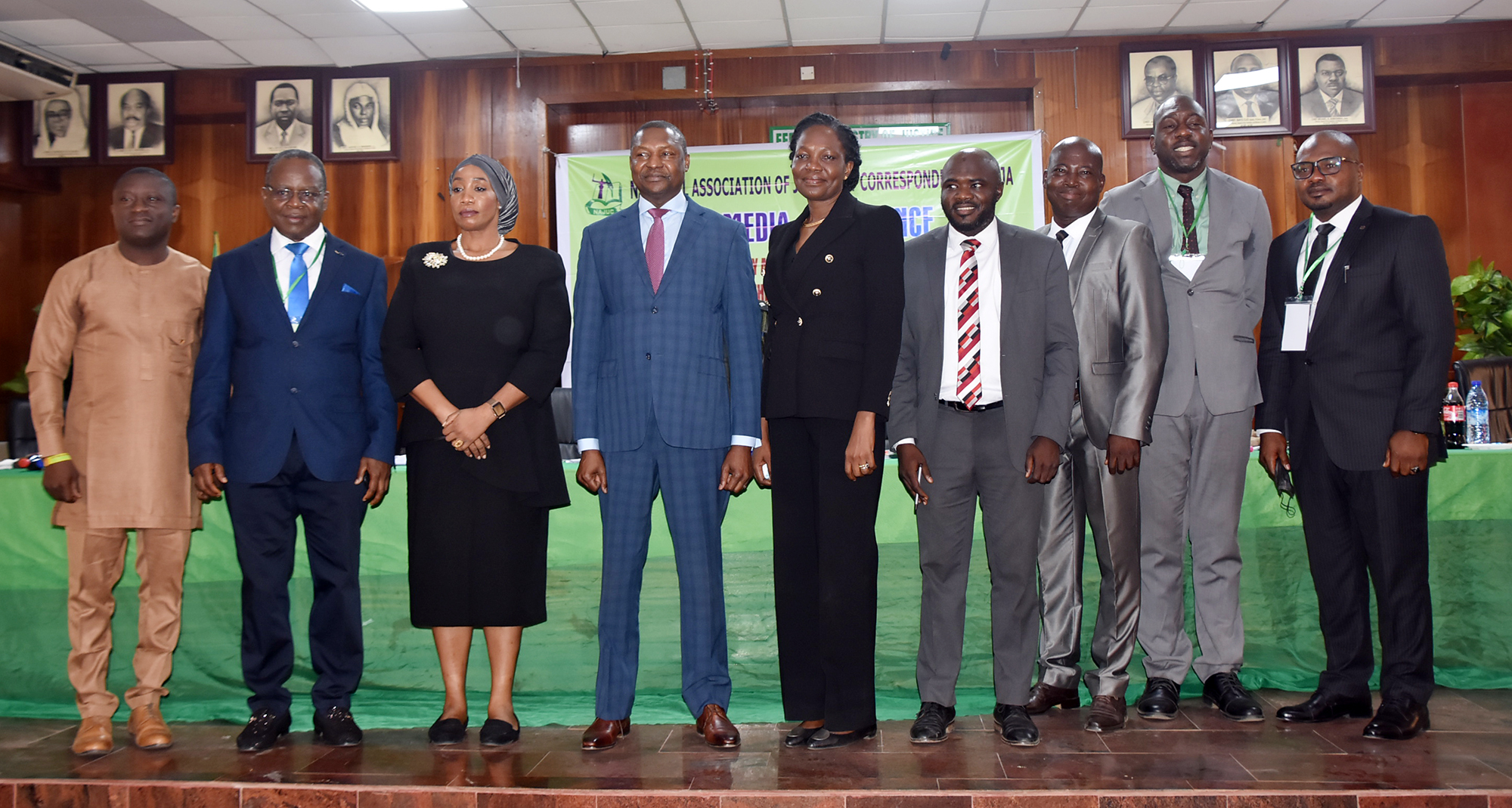 Nigeria's Attorney-General and Minister of Justice, Abubakar Malami, has revealed that the current administration has so far recovered about $1 billion looted funds till date.
Malami disclosed this while briefing State House Correspondents after the week's Federal Executive Council (FEC) meeting presided over by President Buhari at the Presidential Villa, Abuja.
He also disclosed that Council has approved a new Anti-corruption Strategy Document to strengthen anti-graft campaigns in the country.
He said the recovered assets had been deployed to various sectors of the economy, including poverty alleviation.
Malami also expressed government's concern over cases of budget padding, which he described as worrisome, noting that every necessary measure would be explored to address it.
Minister of Humanitarian Affairs, Disaster Management and Social Development, Hajiya Sadiya Umar Farouq, had blamed the Minister of Finance, Budget and National Planning, Zainab Ahmed, for adding N206bn to the Humanitarian Affairs Ministry's budget.