Stocks fall after mixed economic data, earnings
A disappointing report on housing starts made investors nervous about the economy Tuesday and sent stocks lower even as profits at many companies exceed expectations.
Stocks fell from 2009 highs after the Commerce Department said home building rose less than expected in September, a discouraging signal for future construction activity.
The market will get another measure of the housing market's health Friday with a report on existing home sales. After several months of encouraging data on housing, investors have become disappointed in recent weeks with signs that a recovery in home building and home sales is starting to falter, which could bode poorly for the broader economy.
A rebound in the dollar from a 14-month low against other major currencies also hurt stocks by driving down commodity prices and, in turn, hurting energy and materials companies.
The housing data and the stronger dollar overshadowed strong earnings reports from Apple Inc., Caterpillar Inc. and health insurer UnitedHealth Group Inc.
There was more trouble for stocks from a Labor Department report finding that energy prices pushed U.S. wholesale prices lower in September, leaving a larger-than-expected monthly drop in the producer price index. That report helped lift the bond market, however, which tends to rise on signs of muted inflation and slow economic growth.
But Schaeffer's Investment Research analyst Todd Salamone said the market's ability to avoid a big slide is an encouraging sign.
"We've got a report that's disappointing and the bears haven't really gained control here," he said. "It's a good excuse just to take a breather."
According to preliminary calculations, the Dow Jones industrial average fell 50.71, or 0.5 percent, to 10,041.48.
The broader Standard & Poor's 500 index fell 6.85, or 0.6 percent, to 1,091.06, and the Nasdaq composite index fell 12.85, or 0.6 percent, to 2,163.47.
Treasury prices rose, pushing their yields lower, after the drop in producer prices. Inflation is a worry for bond investors because rising prices can eat into returns. The yield on the 10-year Treasury note fell to 3.34 percent from 3.39 percent late Monday.
The dollar and gold rose. Crude oil lost ground for the first time in a week, falling 52 cents to settle at $79.09 a barrel on the New York Mercantile Exchange. Oil rose to $80.05 during the day, its highest level in a year.
The day's slide came as investors navigate a busy week of corporate earnings reports for signals about the economy. Profits have topped expectations but many companies have relied on slashing costs to boost profits as they did in the first half of the year. That has some analysts worried.
Dan Cook, senior market analyst at IG Markets in Chicago, is concerned that companies aren't bringing in more revenue. He noted that reducing costs by laying off workers adds to the problems facing the overall economy.
"We call it cost-cutting because that's kind of the nice term, but in reality a lot of those are consumers," he said.
Cook said companies won't be able to keep coming up with earnings that top expectations if improved profits don't translate to a stronger economy.
"Right now we're on a divergent path," he said, referring to earnings and the economy. "It's only a matter of time before that has to catch up."
Russell Croft, portfolio manager at Croft Leominster Investment Management in Baltimore, contends that for now, any improvement in profits are good.
"In these tough times any kind of earnings power that these companies are talking about whether it's revenue growth or cost-cutting — we're happy about it," he said.
Apple reported much stronger profits after the markets closed on Monday, citing big gains in sales of iPhones and Mac computers. Texas Instruments' results came in above the improved forecast the chip maker issued last month.
Apple closed up $8.90, or 4.7 percent, at $198.76, after trading at a 12-month high of $201.75. Texas Instruments rose 14 cents to $23.66.
Caterpillar rose $1.76, or 3 percent, to $59.61, while UnitedHealth Group jumped $1.04, or 4.2 percent, to $25.96.
Two stocks fell for every one that rose on the New York Stock Exchange, where volume came to 1.2 billion shares compared with 1.1 billion Monday.
The Russell 2000 index of smaller companies fell 8.93, or 1.4 percent, to 613.41.
Overseas, Britain's FTSE 100 fell 0.7 percent, Germany's DAX index lost 0.7 percent and France's CAC-40 fell 0.5 percent. Japan's Nikkei stock average rose 1 percent.
FOI Act Implementation Bothers BPST Boss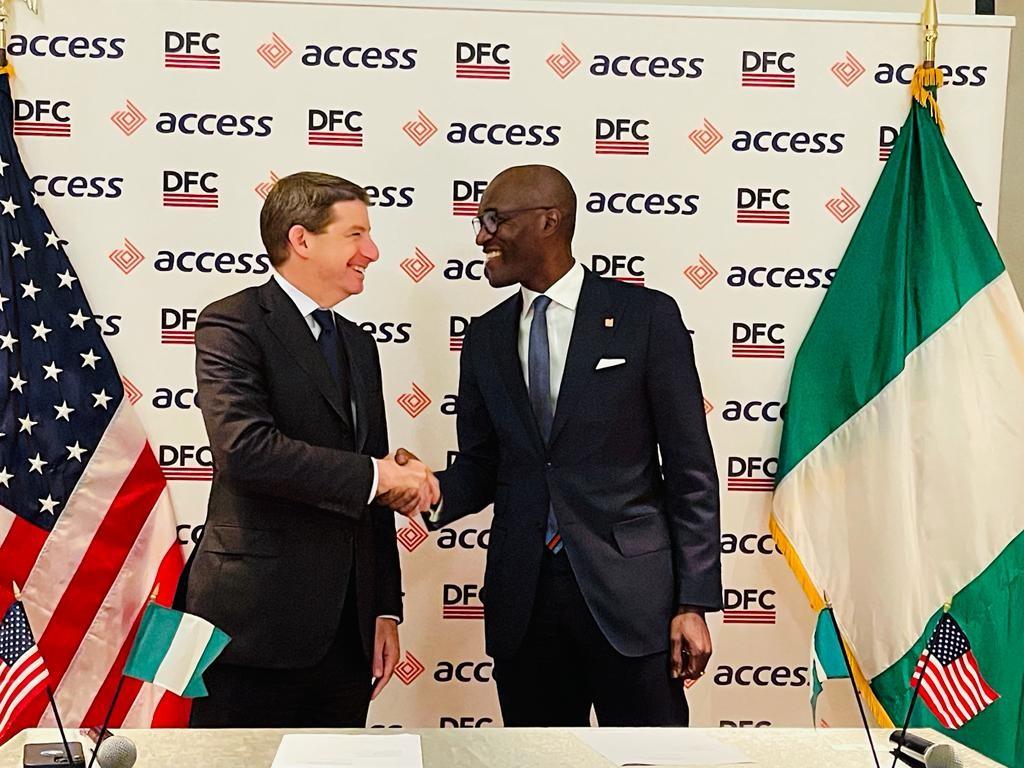 The Director-General, Bureau of Public Service Reforms, Dr Dasuki Arabi, has expressed regrets that the implementation of the Freedom of Information Act (FOIA) has remained very low since the law was enacted.
The BPSR boss made the observation during a workshop held on Wednesday in Abuja on the appraisal of Freedom of Information Act.
Arabi said the Act was meant to entrench transparency and openness in governance through improved compliance to annual reporting obligations of public institutions.
"It is also expected to guide and improve compliance of public institutions in proactive disclosure of mandatory publication requirements, as well as empower citizens, the right to access information held by the state.
"Regrettably, since the introduction of the FOI Act, it is evident that the level of compliance among public institutions still remains low.
"While the level of engagement by citizens still remains insignificant and in some cases fraught with misunderstanding between the State and Non-State actors," he added.
Arabi, therefore, said that the workshop was to resolve some of the grey areas around FOI, as well as foster a harmonious relationship between the State and Non-State actors towards the implementation of the Act.
He said good governance and transparency would only thrive in the country when citizens access to Information is assured.
The DG emphasised that the FOIA provided platform for inclusiveness that sought to hold leaders to account and feed into the decision making process.
Arabi said that the Bureau had worked assiduously towards the implementation of the Act and was making efforts to ensure that it was institutionalized across the public sector.
He said that the interventions were in the areas of training public service workers and development of feedback mechanism through which a portal for application and responses for FOI request were deployed.
Others, he said, are score-card for ranking the performances of websites of public institutions using specific benchmarks, including FOI portal.
"Creating platforms for citizens engagement with Civil Societies Organizations on topical issues of government through the BPSR flagship programmes such as the monthly Lunchtime Seminar series," he added.
Arabi said that the Bureau had also deployed information technology to provide innovative means to improve record keeping and management using intranet and Electronic Data Management Systems.
He continued that they were working in conjunction with the Nigeria Economic Summit Group to gauge the perception of citizens on public policies.
In her remarks, the National Coordinator, Open Government Partnership (OGP), Nigeria, Dr Gloria Ahmed, said making information open was a hallmark of democracy and a basic human right.
She said that the FOIA has given citizens the opportunity to access information as regards government policies and reforms.
FCTA Harmonises Mobile Adverts, Haulage System Against Double Taxation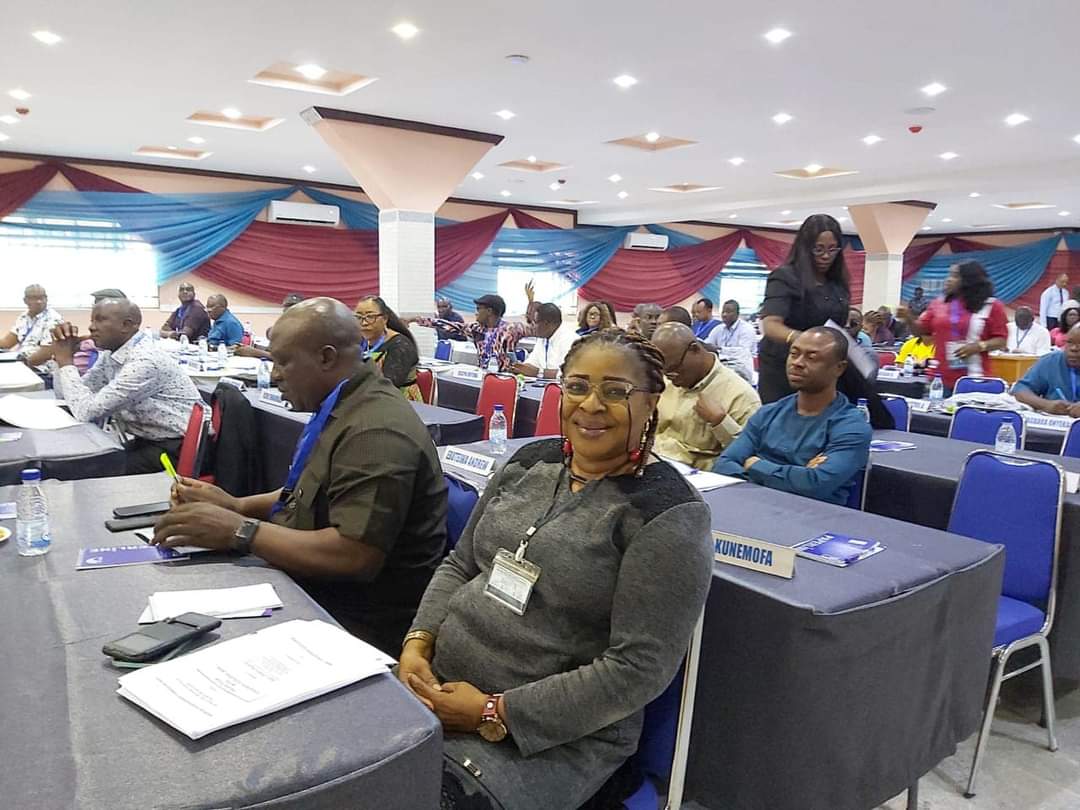 The Federal Capital Territory Administration (FCTA), Department of Outdoor Advertisement and Signage (DOAS), has launched the FCT/State Mobile Advertisement and Haulage permits for 2023 financial year.
Permanent Secretary, FCTA, Mr Olusade Adesola, while launching the system sought the cooperation of the business owners in the FCT, in order to achieve the objective of the initiative.
Adesola said the move was part of efforts to facilitate the ease of doing business drive in the nation's capital.
He commended DOAS for the initiative. aimed at improving institutional cooperation and partnerships with the critical stakeholders.
Adesola warned: "FCTA would no longer tolerate acts of thuggery in the collection of taxes, as there are better ways of doing such, which will ensure the attainment of ease of doing business."
He commended the leadership of Area Councils for resolving to synergise with DOAS to streamline the system.
The Permanent Secretary said the proliferation of collection authorities for mobile advertisements had led to serious loss of Internally Generated Revenue (IGR) in the FCT.
Earlier, the Executive Chairman, Kwali Area Council, Danladi Chiya, said although Area Councils have the constitutional right to collect such advertisements, they have no issue with FCTA over the establishment and mandate of DOAS.
LASG Begins Vehicle Parking Lanes Demacation
The Lagos State Parking Authority (LASPA) has revealed it will today commence creating additional Vehicle Parking Lanes in some selected locations across the State.
The Authority stated that all efforts have been geared towards improving the parking system of the State.
Speaking on the planned initiative on Friday in Ikeja, the General Manager of LASPA, Mrs. Adebisi Adelabu, stated that the vehicle parking lane mark exercise, which will begin with designated streets within Surulere, Ikoyi, Lekki, Obalende, Ikeja and Victoria Island axis of the State, is a step towards improving street parking from 2023.
Adelabu noted that the Parking Lane Markings will further guide motorists and pedestrians on appropriate parking regulations and spaces, minimise indiscriminate parking, confusion and uncertainty, while conveying a range of information to residents on parking procedures within each specified environment.
According to her, the lane markings will also include special consideration for people living with disabilities and signposts for parking directives, among other features.
The General Manager, however, solicited the understanding of residents within the locations who might be affected by any inconvenience the process might cause, assuring that the government is working rigorously in regulating and improving the parking culture as part of its Traffic Management and Transportation Agenda to ensure parking is convenient, safe and secure across the state.
Recall that the Authority had recently unveiled plans to begin full implementation of parking policy in the second quarter of 2023 and has continued to sensitise the public on the need to embrace the parking culture.
By; Nkpemenyie Mcdominic, Lagos