$1m Boom US Housing Markets
Housing markets in United States (US) neighbourhoods is booming as a million dollars could get you a lot more. During the housing boom, prices rose so high and so fast that even cookie-cutter homes in the paved suburbs of South Florida and California could cost a cool million. In Santa Clara, Calif., a high-tech hot spot, the median price hit $836,780 in 2007. That was a long way from the days when a million-dollar home evoked images of marble columns and swimming pools with vanishing edges. Subprime loans allowed more people than ever to buy houses that were once above their means. Higher demand fueled ever-higher prices until the spigot of cheap money was turned off and the housing bubble burst. The recession forced many well-heeled buyers into unemployment lines. And sales of homes over $1 million cratered by more than 50 per cent from the peak four years ago. "Everyone has less money than they once had," said Amy Wright, an agent with The Real Estate Office in Rancho Santa Fe, Calif. "That has certainly affected the nouveau riche, and that's definitely in that $1 million price point." For people who do have the money, however, it's the best time in years to buy luxury real estate. Rancho Santa Fe is a luxury enclave in San Diego County that has over the years lured the likes of Howard Hughes and Bill Gates. Equestrian trails border golf courses, and the most expensive home on the market is listed for $29.9 million. A couple of years ago, the idea of getting a house in Rancho Santa Fe for a paltry $1 million was laughable. Now, foreclosures and financially distressed homeowners account for about 15 per cent of sales, and home prices are down 30 per cent. In one golf-course community in the town, a 2,200-square-foot home is listed for $800,000. Residents live in a gated community where Spanish style homes surround a 250-acre Rees Jones-designed golf course and an accompanying 35,000-square foot clubhouse. In the 20 largest U.S. metro areas, about 2,800 homes sold for more than $1 million in July — down by more than half from July 2005, according to MDA DataQuick. Nati-onwide, overall home sales were down about 27 per cent, according to the National Association of Realtors. In the month of August, sellers with homes priced above $2 million were cutting prices by an average of 14 per cent, compared with the national average of 10 percent, according to Trulia.com. The good news for luxury homebuyers is that they're getting about 20 per cent "more house" than they did two years ago, and the prestige of owning a $1 million home is returning, said John Brian Losh, CEO of luxuryrealestate.com. On Friday, the average interest rate for a 30-year "jumbo loan" (defined as a mortgage over $729,750) was 6.18 per cent — about a point higher than a conventional fixed-rate mortgage, according to Bankrate.com. That means the mortgage payment for a $1 million home (with a down payment of 20 per cent) would run about $4,900 a month, not including property taxes. A buyer would have to earn at least $200,000 a year to make the payment plus taxes — and only about 4 per cent of Americans fall into that tax bracket, 2007 Census data shows. In Fort Myers, Fla., Pat and Dennis Tyeryar are trying to sell their four-bedroom, 3,795-square-foot house on three acres for $999,700. The property is a rare slice of lush Old Florida, with moss cascading off shade trees and views of a river and lagoon. The property, valued at $1.4 million four years ago, is unique for the area because it sits on a peninsula: Every room in the house has a water view. In a recession-battered place like Saginaw, Mich., however, a person can scoop up almost 18 houses for $1 million. Or, a buyer can get a 6,360-square-foot, two-story brick palace that sits on a five-acre estate. The house is priced at $995,000. It has an indoor swimming pool and six bedrooms, but the property has been a hard sell in a market where a 2,300-square-foot home can go for $160,000, real estate agent Bruce Shaw said. Shaw said the home would have been listed for about $1.3 million during the boom. "It's not like I get a lot of calls on it, not unless someone is moving from Southern California," he said. In Toledo, Ohio, agent Nancy Kabat has two listings that add up to $1 million — a six-bedroom, $635,000 house in suburban Ottawa Hills, and a three-story, two-bedroom condo on the Maumee River for $360,000. The house has detailed crown molding and a renovated kitchen with granite countertops. It's also near good schools. The condo has a view of Toledo's landmark Anthony Wayne Bridge and is a short ride to an area with upscale restaurants and a vibrant nightlife. "You could have a house in the suburbs for the winter and have a condo on the river in the summer and use your boat," Kabat said.
Farmer Cries Out Over Cattle Invasion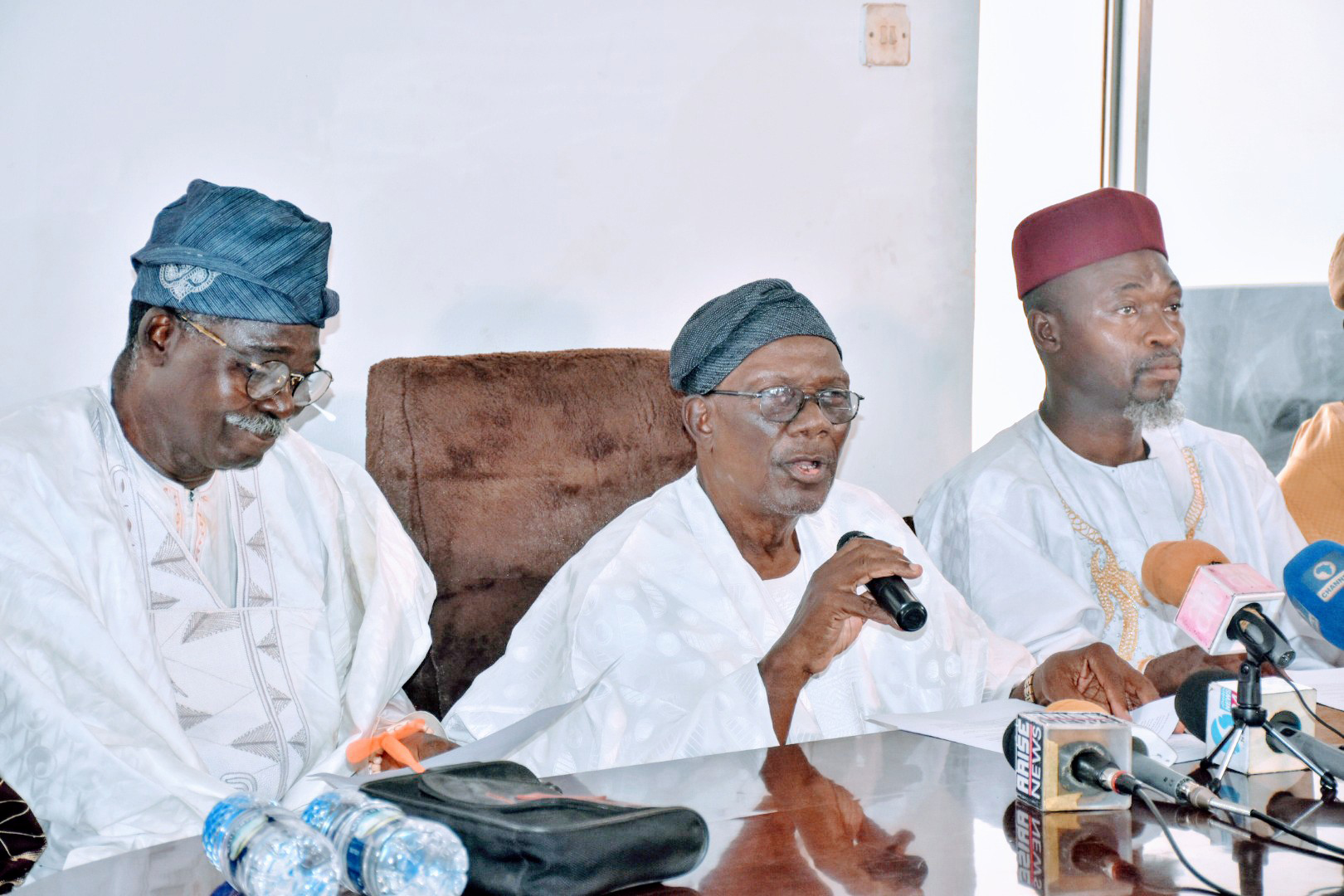 A farmer in Aluu Community in Ikwerre Local Government Area of Rivers State, Mr Nwo Nna, has cried out over cattle invasion of his farmland and crops.
Nna made this known in a chat with newsmen in Aluu recently.
He said that the most worrisome aspect of the development was the neglect by the herders of the Anti-Grazing Law passed by the Rivers State House of Assembly.
The farmer who discribed such as vexatious and  provocative, appealed for intervention by relevant agencies in order to secure their future.
"I got to my  farm on Saturday morning only to see my vegetables, cassava, yam and the entire farm devastated by cows", he said.
He  expressed regrets that his farm, which was not at the road  had experienced such  attack for the second time.
The farmer noted that it would have been a different ball game, if he had met the herders in his farm.
"The saving grace was that  I did not meet them. They should be called to order to avoid problems", he said.
He also sought for urgent intervention of  the Rivers State Government, Myyetti Allah and other relevant authorities to warn the herders to keep off people's farms in the interest of peace.
The farmer further explained that it was becoming a regular practice for herders to parade their cows along the roads, and such  cows  stray into farm lands and  destroy people's means of livelihood.
While declaring that Rivers people are hospitable, the farmer warned stranger elements, who do not have respect for the laws of the land as well as terrorise other people's means of livelihood, to take their lawlessness elsewhere.
Other farmers who also responded  called for the establishment of a system that monitors the  activities of herders.
According to them, it will enable those who take their cows into farms to be identified and adequately sanctioned in the event of any invasion by the cows.
This, they said will bring a lasting peace and as well  serve as a deterrent to others.
By: King Onunwor
EFCC Blames Frauds In Banking Sector On Insiders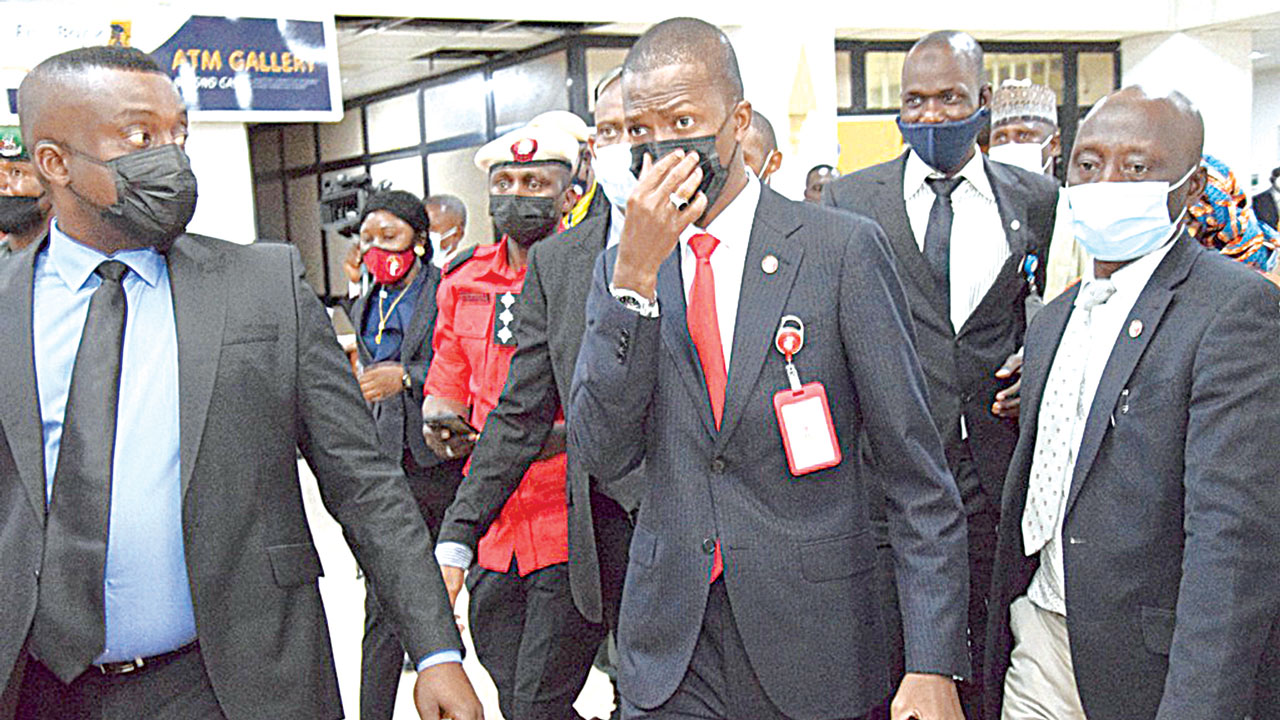 The Economic and Financial Crimes Commission last Wednesday said most frauds in the banking sector were perpetrated by insider Information, Communication Technology employees.
Head, Cybercrime Section of the EFCC, Abbah Sambo, made the declaration at a national seminar on Banking and Allied Matters for judges in Abuja recently.
Sambo, who represented the EFCC Chairman, Mr Abdulrasheed Bawa, at the seminar, said that most banking sector frauds handled by the commission showed that bank employees aided the acts.
He also expressed regrets at the increasing rate of cybercrime in spite of efforts by the commission to tackle it.
Sambo observed that in years past, young people involved in cybercrime were not ICT savvy, but today, it was  ICT graduates that are the champions in perpetrating the crime.
He attributed the increase in cybercrime to moral decadence and peer group influence.
"The rate at which young men are perpetrating cybercrime is seriously alarming.
"When we arrest these criminals, one major reason they give for going into the crime is peer influence.Their friends are into it and they want to run with guys that drive the best cars and have the best girls in town", he said.
He hinted that most times when  the criminals were arrested, a lot of  assets on them,  are  registered in the names of their parents.
"Cars in the names of their mothers and houses in the names of their fathers. There is a fundamental issue relating to decay in moral coverage in the society,'' he said.
Sambo said that the greatest challenge in fighting cybercrime was the knowledge gap, and  noted  that the criminals were getting more sophisticated.
According to him, the criminals had the ability to talk to one another seamlessly by sharing knowledge, unlike law enforcement agencies.
"A lot of the people trying to combat the crime in the field tend to lack the drive because they do not have adequate training,'' he said.
He stressed the need for adequate sensitisation and engagement with youths, especially from secondary school level to let them know the ills of crime.
The two-day seminar was organised by the Chartered Institute of Bankers of Nigeria in collaboration with the National Judicial Institution.
SEC Frowns At Resurgence Of Ponzi Schemes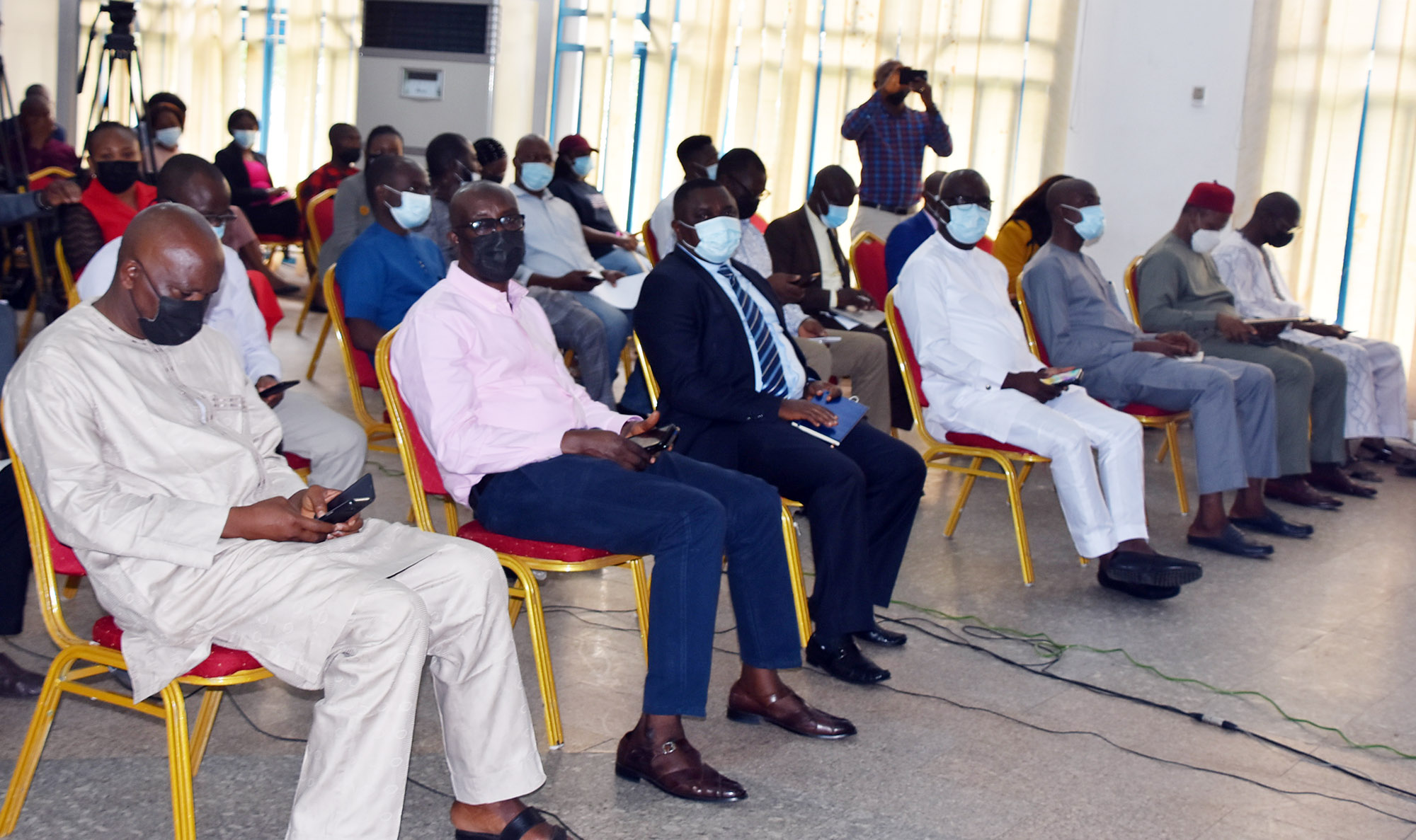 The Securities and Exchange Commission has frowned upon the resurgence of Ponzi schemes and illegal fund managers in the country's financial sector.
The Director-General of SEC, Mr Lamido Yuguda, made the observation of the development at an enlightenment workshop with the staff of the Federal Ministry of Finance, Budget and National Planning on in Abuja over the week.
Yuguda said  that the unlawful schemes had continued to enjoy massive patronage of the populace and remained a source of concern for regulators in the financial sector.
According to him, the commission was  poised to continue to apply measures and seek the cooperation of relevant stakeholders toward combating the activities of these Ponzi schemes.
He expressed regrets that the upsurge of the schemes had undermined the reputation of the financial markets and dampened investors' confidence, among other things.
"SEC firmly believes that the country's capital market can attain its potential if market operators and participants contribute their respective quotas to the growth", he said.
He also explained that SEC was committed to always ensure and maintain an environment that was enabled by the appropriate regulatory framework, timely and affordable access to market.
"The commission is also committed to zero tolerance for infractions, heightened investor confidence and awareness, innovative product development and good governance practice", he said
"There is the need to restore investor confidence and improve the participation of retail investors in the market.
He further pointed out that the demography of investors in the country's capital market showed that the young population do not participate in the capital market, and only a few Nigerians invested in the capital market.
The situation, he said,  created a huge challenge to the market growth and the commission  and added that it was striving to change the narratives by instilling a fair, transparent and orderly market.
The Minister of Finance, Budget and National Planning, Zainab Ahmed, represented by Mr Stephen Okon, Director Home Finance, urged investors to take advantage of the various initiatives in the market.