ESI Gets Cash, Land Donations To Boost Project
A member of Rivers State House of Assembly representing Emohua Constituency, Hon Chidi Lloyd has donated NIO million for the development of early child education centres initiated by the wife of Rivers State Governor, Judith Amaechi.
Chidi Lloyd, who is also the leader of the legislative house presented a deed of conveyance on six plots of land to the wife of Rivers State Governor, Dame Judith Amaechi on behalf of the Empowerment Support Initiative (ESI), a non governmental organization championing the early child education of less privileged and rural children in the state.
Similarly three local government areas of the state have donated several acres of land in various parts of the state to support what they described as a noble objective of stamping out illiteracy at the grassroots especially among the poor in the society thereby putting smiles on the faces of less privileged children and assisting the Rivers State Government in its pursuit to achieving Millennium Development Goals in Education, Healthcare Delivery and other spheres of life.
Handing over a Deed of Conveyance and a cheque of NlO million to the Governor's wife in a brief ceremony at Government House, Port Harcourt, Honourable Chidi Lloyd, noted that he was encouraged by the achievement of ESI in child development.
"It is an unprecedented programme as you talk of catching them young and we therefore acquired six plots of land at Elele Alimini and we are here to hand over the Deed of Conveyance and take-off grant of N10 million put together by me and my constituents", Hon. Lloyd remarked.
Founder of ESI and wife of the Governor Judith Amaechi, expressed appreciation to Hon Chidi Lloyd, who she described as very fruitful and resourceful person, stating that, he was the first caller since she recovered from an injury that she sustained in a domestic accident that made her seek medical treatment abroad.
"Hon Chidi Lloyd is like a brother to me, my husband and family. One thing I know about him is that when he is committed to a thing, he sees it to the end and I know his followers are as committed. This is a special type of gesture, there is gain in working together. We will always be there to work for the betterment of all in the streets. You have sown a seed and will never lack and God will be with you always.
ESI was not my problem but born out of a burden. It doesn't matter how long it takes to build it but the basic thing is to start. It is like making heaven, it is not so smooth but rough. The project is founded by God, I am only the driver. No human that wasn't a child first. The challenges we face, the things we saw is what made us today. So, if you have to start, you have to start early from the bottom to the top and the bottom is the children. If you are not able to correct them now, it will be difficult to do it later. Ages three to nine is the right age of framing children to be better persons", Mrs Amaechi observed.
She expressed optimism that children from very poor families sent to ESI programmes had had tremendous improvement and added that they are fit both academically and physically.
Although Mrs Amaechi admitted that the ESI objective of opening early child education centre in all three hundred and nineteen wards of the state was a very ambitious and bogus programme, she however believes that, "when all of LIS put our hC:lIlds together we will achieve it" .
Presenting the Deeds of Conveyance for lands in six communities in Khana, Chairman Khana LGA Greg Nwideng said his people shared the same vision with the Governor's wife in promoting early child education and are prepared to partner with ESI.
Alhaji Samipe Ahmed Owanate, Secretary to Degema LGA who represented Council's Chairman Abiye Davis, said the ESI programme was quite laudable and interesting which galvanized his LGA to move swiftly into action in making land available at Bakana and Degema Consulate for siting the ESI early child education centres.
Also Head of Personnel Management of Emohua LGA Pedro Chinda who represented the Chairman Emeka Woke cited the Bible on the importance of early child training and indeed on all Rivers people to embrace the ESI programme.
"It is good for every person in Rivers State to come and join this noble course. We have fourteen wards and fourteen sites are ready for commissioning. We await you", he gave assurance.
Mrs Amaechi said she was happy that more donors, patriots and people were coming forward to work with ESI and called on all, irrespective of political differences, to assist ESI to execute its project of promoting early child educa tion for the less privileged children describing it as measure capable of moving the state forward.
London Museum Returns Looted Benin Bronzes To Nigeria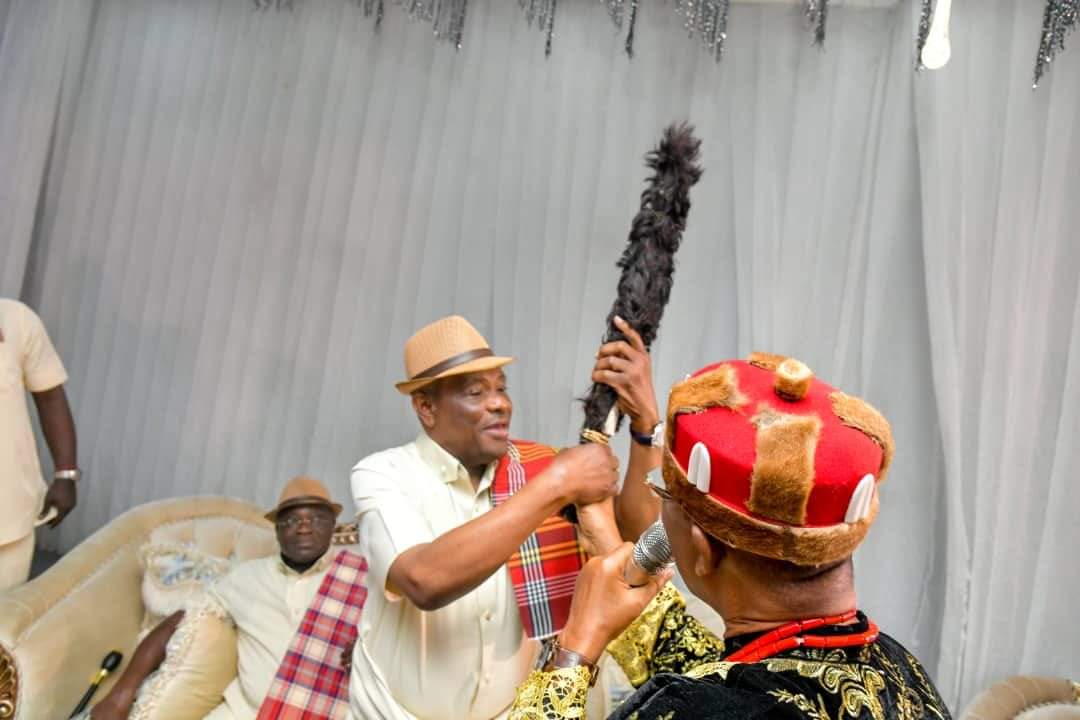 A small museum in south-east London has begun the official process of returning looted Benin bronzes to Nigeria. The Horniman Museum, which houses a collection of 72 treasured items that were taken by force from Benin City in 1897, officially handed over ownership of the artifacts to the Nigerian government.
The Horniman described returning the looted objects as a "moral and appropriate" response after a request from Nigeria's National Commission for Museums and Monuments (NCMM). There are still questions about whether thousands of items which were held at large institutions globally, including the British Museum, will ever be sent back.
However, the first six objects which were being returned includes two Benin Bronze plaques from the royal palace which were handed over to Nigerian officials at a ceremony marking the transfer of ownership of 72 looted items. The items were taken from Benin City by British troops in February 1897.
Nick Merriman, chief executive of the Horniman Museum and Gardens, and prof. Abba Tijani, the NCMM's director general, were asked by journalists ahead of the official handover if they were frustrated at the British Museum's apparent reluctance to hand over the 900 objects it had held for more than a century. Merriman, who said the Horniman had been an "excellent example" of leadership, stated that, "Journalists who ask me about the Benin return always want to ask me about the British Museum."
"I would rather talk about what an excellent example the Horniman is rather than answer questions about the British Museum." The six objects selected in consultation with the NCMM as being representative of the collection of 72 items form the first wave of physical repatriation of Benin objects from the Horniman.
A new agreement between the NCMM and the Horniman will allow the remainder to stay in Britain on loan for now, with a second phase of physical repatriations to follow in due course. Professor Tijani later explained that about 5,000 Benin bronzes were currently "scattered" around the world. He said that he is hoping that talks with various institutions may result in deals that could herald the items being returned from places including Germany and the U.S.
Underage Street Traders Increase Bothers Agency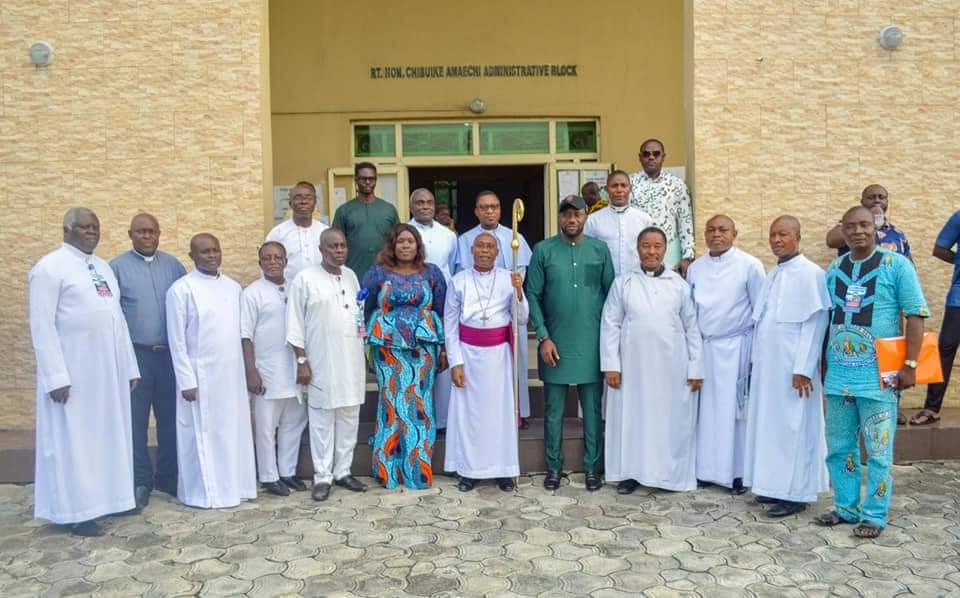 The Delta State Capital Territory Development Agency has expressed worries at the increasing number of underage street traders.
The agency consequently blamed parents of such traders for their failure to ensure proper care of their children and wards.
Its Director-General, Mrs Joan Onyemaechi, told newsmen in Asaba that underage children were becoming common sight on streets in the state capital, whereas such children were supposed to be in school.
According to her, the proliferation of street trading has become worrisome and steps will be taken to ensure that children are taken off the streets.
"More than 8,000 under-age children are on the streets, especially at Koka and Ibusa junctions of Asaba, selling pure water and other items when they are supposed to be in school,'' she noted.
Earlier, some of the hawkers, who spoke with newsmen, said they ventured into selling pure water to earn a living as there were no persons to cater to their well-being.
Ndiomu Lauds PAP's First Class Graduates, Others As Admiralty Varsity Holds Maiden Convocation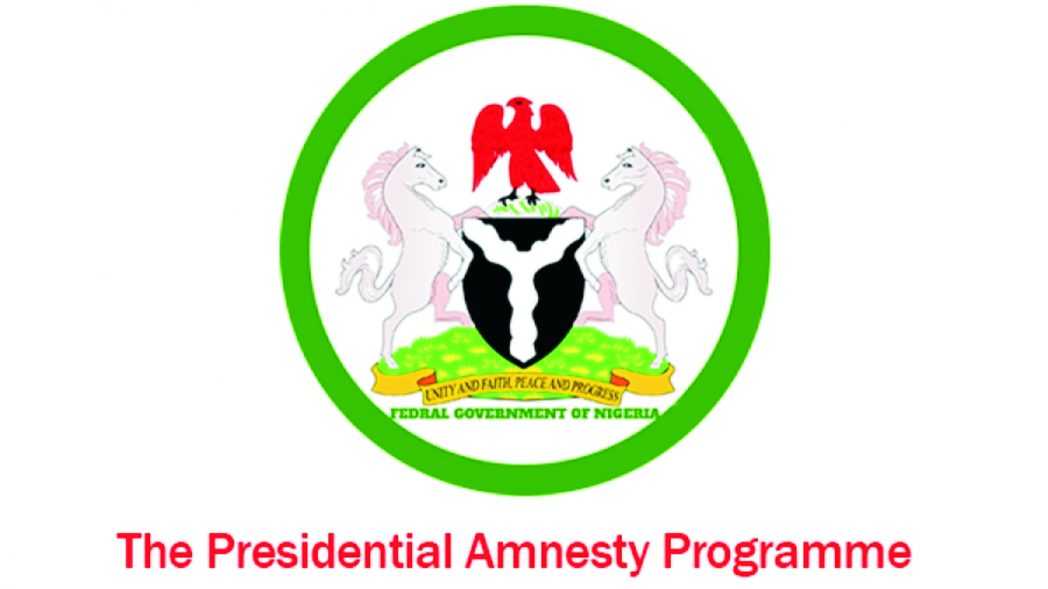 The Interim Administrator of the Presidential Amnesty Programme (PAP), Maj. Gen Barry Ndiomu (rtd) has applauded PAP's First-Class graduates at the Admiralty University of Nigeria, Ebusa, Delta State.
The ceremony, which was the school's maiden convocation, held on the campus, at Asaba, the Delta State capital, saw a female beneficiary of the PAP scholarship, Ms Ebike-Emiyen Doma Perewolatei, emerging as the best graduating student in the Faculty of Arts, Management and Social Science for the 2021/2022 academic session.
The Tide learnt that Ms Perewolatei, who bagged four other awards, including cash gifts, clinched a coveted First-Class degree in History and International Studies with a CGPA of 4.86.
While Alagha Tarinpre Angela, another PAP scholarship beneficiary, who also bagged a First Class degree, was presented with an award and cash gift as the student who exhibited the best leadership qualities.
Another PAP Scholarship beneficiary graduate, Mr Famous Tumodi, who also bagged first-class honours, was awarded the best graduating student in International Relations and Tourism Studies.
In the same vein, another beneficiary of the PAP Scholarship, James Ayefemawei Thomas, emerged as the best graduating student with a first-class degree in Accounting, Business Administration and Economics on a CGPA of 4.72.
Other PAP Scholarship beneficiaries among the ten that bagged First Class are: Olotu Jerry, Peters Isobeye Princess, Bernard Moses Ebiwei, Azibanataram Reuben, Moses Diepreye Immaculate, and Iko Tokoni.
The Tide also learnt that aside the 10 students, 61 other beneficiaries of the Amnesty Programme also awarded Second Class Upper Division at the ceremony in which a total of 118 beneficiaries of the programme graduated.
Speaking on behalf of the Interim Administrator of the Presidential Amnesty Programme, Maj. Gen Barry Ndiomu (rtd), Head of the Reintegration Department, PAP, Wilfred Musa, said the Presidential Amnesty Programme was proud to have sponsored very brilliant minds who have been found worthy in character and learning.
He charged the recently graduated beneficiaries to continue to be good Ambassadors of the university, themselves, the PAP, and the Niger Delta at large, assuring that a good future awaits them if they choose to continue in the excellence they have exhibited in their academics.
He further expressed excitement about the award presented to Ms Alagha Tarinpre Angela, commending her for being an excellent example of a leader, saying it was worthy of emulation by Niger Deltans.
"The PAP is committed to excellence and these students have shown that there is a great future for the Niger Delta region.
"The Interim Admnistrator has revealed that the PAP will not renege on its existing commitment to the students under its scholarship programme.
"General Ndiomu has advised students undergoing studies in other universities to emulate the exemplary academic excellence of these fresh graduates", he said.
By: Ariwera Ibibo-Howells, Yenagoa