Challenges Of Childless Women In Nigeria
Isioma Edward
There comes a time in life when one has to face certain  hurdles that life thrusts on him or her; a time when one has to  contend with the reality of human existence. Experience has shown that if you have not worn the same shoe with those who are beclouded with setbacks at a point in their life, you may not be able to empathize with them; "for he who wears the shoe knows where it pinches." One of the problems with which those in any kind of predicament are plagued is that they are, more often than not, left in their own world. In other words, they are not always given commensurate ' consolation which their situation at that point in time requires. The enormity of the pain or whatever they experience within their inner being . is not always known to others save those who perhaps, have undergone similar experience.
We are living in a society where childless women or those who are yet to give birth are not only jeered at, but also made to realize that they do not essentially belong to the womenfolk. The throbbing of the fruitlessness of their marriage is not so much because they are yet to be blessed with children, but more so because of their placement in the society, especially in their immediate community. The implication is that many people are either oblivious of the fact that children are blessing from God or that they have been blindfolded by haughtiness. It is a further demonstration that some persons delight in the misfortune of others, and would want to show that they are more favoured than the rest of mankind.
Specifically, however, every woman wants to be called a mother, not in the sense of being an elderly woman, but in the sense of being actual  mother. Once this aspiration is not immediately met as at when due, especially few months after marriage, unmitigated anxiety sets in. This sort of fruitfulness is consequent upon the misunderstanding of the real  purpose for which marriage was instituted. This is addition to the fact that it is not in the hands of man to give children. Children are gifts from God. It is with this understanding that we  attempt to x-ray fundamental issues in childlessness in marriage, especially as it affects Nigerian women.
CHILDLESSNESS IN THE SCRIPTURE:      The Old Testament Understanding;      
The history of Israel is that of a people who were always under the protective hand of God; a people who were saturated with God's blessing. Fertility of the womb was thus considered essential part of God promises and as such, it was of paramount importance to the life of Israel. On the other hand, childlessness was regarded as a contradiction to these promises of God; for it is believed to be walking against the plan of God for his chosen people. This was evident in the life of Abraham, when his wife Sarah, could not give birth for a considerable length of time after God had promised that he would be the father of multitude of nations. Sarah's infertility at that point in time was a stumbling block to the actualization of this wonderful plan of God. This makes childlessness an evil that must be combated.
Fundamentally, the Old Testament considers childlessness as an evil that must be struggled against. Xavier Leon- Dufour observes that sterility goes against the command, of the creator who desires fruitfulness and life. This is obviously the mentality of the people of Israel. Like the typical African society, the people of Israel believed that not to have one's name survived is a sign of shame, and perhaps, failure in life. This explains why Abraham questioned God thus: "What does my adopted servant matter, if I perish without children." In the same vein, Sarah felt despised by the fruitful servant woman, and would not see herself as worth anything before her. Many persons in this state of life actually feel much less important before those whose marriages are fruitful. Others like Rachel who said to her husband: "Give me child or I die"   believe that it is better to die than to remain childless. But if one understands that it is God that bestows or denies motherhood, just as             Jacob responded to his wife Rachel, one would come to the realization that there is more to marriage life than procreation."
From the responses of Jacob, it is patently obvious that it is God that gives or denies fruitfulness in marriage. The sacred writer(s) of the books of Exodus and Deuteronomy tend to show that it is reserved to God alone to conquer childlessness in marriage, and he never failed to manifest his omnipotence in this regard. It goes without saying that the only task onus on man is complete trust and dependence on God who  gives generously to whomever he chooses. However, the kind of struggle against childlessness prevalent in the Old Testament was the practice of allowing another woman either a slave or free citizen to take the place of the real wife and beget children on her behalf. This was what Sarah and Rachel did to their husbands. But the type of battle one is required to wage on sterility in marriage is that of patient waiting in prayer and absolute trust and confidence in God: for prophet Habakkuk says: "Even if it delays, wait for it, for surely it will come" It is instructive to note that the ancestors of Israel were born of women who were childless in their marriage until their ripe old age. It goes to portray the omnipotence of God: that nothing is impossible for him and that he has the power to do whatever he wills.
Childlessness In The New Testament
The New Testament gives us the account of the life of Elizabeth who was believed to be sterile until God's miraculous intervention at her old age. It is a demonstration that there is no impossibility in the sight of God. More importantly, it is from this woman who was considered to be barren, came the one who the scripture describes as the greatest of all men born of woman. It is pertinent to note also, that the story of Elizabeth is much similar to that of Hannah, who earnestly prayed to God to open her womb after many years of barrenness; "because the Lord had closed her womb." Samuel, the prophet and the seer, who anointed the first 'ling of Israel was the fruit of her patient waiting on the Lord in prayer. Though man is commanded to be fruitful and multiply in Genesis account of creation, Jesus in the New Testament teaches that some are made childless, fruitless or eunuchs either by nature (if they are born so), by men or by themselves for the sake of the kingdom. Similarly, St. Paul in one of his epistles writes that it is good to remain childless, especially those who were not given .in marriage. In other words, it is worthwhile, in fact, a gift to be single. By this, Paul means that not all are meant to be fruitful as in having one's name survived; for the unmarried are concerned with the Lord's affairs. Thus, the New Testament understanding is that childlessness could be a vocational call to single life. On the other hand, the story of Elizabeth shows that childlessness within marriage contradicts God's plan and promises, though he could closed any womb only to open it at the appointed time for his own glory.
Edward contributed this piece from Port Harcourt.
Women's Role In Curbing Child Abuse 
Women have a greater task to accomplish in curbing child abuse.  Mothers are the ones who nurture and groom their offsprings and wards whether biological children or adopted.
It is necessary that any child who falls under the supervision of a mother, must be accounted for by that woman.
Shaping the life of a child depends so much on the mother even if certain percentage of care is being expected from a father.  The mother starts nurturing a child from age zero till the adolescent stage.  She should always do a follow-up at every stage of development of a child in her care.
Within the period of the growth, if there are negative tendencies exhibited by the child, the mother should be able to identify before the child goes to school. This is because the child starts learning from the home.
When you talk about child abuse, it starts from the home and the way every child is treated matters a lot.
The menace called child abuse is something that every hand must be on deck to ensure its eradication in the society. The major agent of eradication is the mother.
There are various forms of child abuse. You may discover that at every form of the menace,  the woman is involved and should be held responsible for its consequences.
Of course, it is clear that child abuse does not have any positive impact on the society except the perpetrators of the act who gain from it. Some persons derive joy in seeing either their own child or another's child being denied their rights and accomplishing their own goals.
According to United Nations Children Fund, (UNICEF) in 1989, child abuse is the portion of harm to children that results from human action or inaction  that is proscribed, proximate and preventable.
The African Network for the Prevention or Protection against Child Abuse or Neglect (ANPPCAN), looked at child abuse as the intentional, unintentional or well-intentional act, which endangers the physical, health, emotional, moral and the educational welfare of the child.
Broadly, it means maltreatment of a child. Any form of action that brings about physical, mental, psychological and social torture to the child.
When you talk about child labour, which includes buying and selling most times, a woman will intentionally send out the child for hawking with the aim of making money. A situation where a woman's children will be in school and she finds pleasure in sending a house help out, portends danger to that child.
A woman should not send an adopted child out to the neighbourhood alone to fetch water when her own children are idle because her role is to protect every child in her care, whether biological or not.
When you talk about child trafficking, apart from when children are in school, the mother should be aware of the location of the child at every time. Monitoring the children should be the watchword of every committed mother. When a woman is careless about the whereabouts of the child, that child can be picked up from any location without her knowledge.
A woman should not express anger on anything the child does at home.   A child/ward can be corrected for wrong doing without being battered.  It has been discovered in some homes that child battering has led to death or deformity of some children. A mother should know the kind of punishment a child deserves for correction.
Some women neglect their children by sending them to others for lack of basic needs.  Every responsible woman should be able to have the number of children she can cater for.  While the child is in another woman's house, no one knows how many meals he or she takes in a day.
Sending a child out for hawking, especially a female, signals danger to the girl.  That is a simple way of exposing her to sexual abuse.  Some irresponsible persons with the pretence of buying something from her can lure her into unnecessary sexual abuse.  The danger in that is that it can lead to unwanted pregnancy,  contraction of STDs and HIV/AIDS.
Most rape cases that have been recorded are as a result of sending a girl out to hawk.
There is no harm in asking children to assist in selling, so as to meet up in the home, but if they are to sell in a kiosk no matter how little it may be, a mother can monitor the children there.
A mother should know that giving a child under the age of 18 out for marriage is an abuse. Women must nurture the children to maturity before sending them out because the dangers of underage marriage are devastating. When an underage girl is given out for any reason for marriage, do not forget that any consequences that arise from that will still fall back to the mother.
A mother should not send her child or ward out for prostitution in order to make money.
Parents and guardians, especially mothers, should be more educated and more awareness be created on why they should pay more attention to their children and wards.
By: Eunice Choko-Kayode
Fashion Ambassador Advises Against Indecent Dressing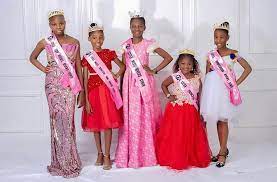 A Nigerian fashion Ambassador, Miss Queen Fubara Daniel, has advised young people against indecent dressing.
The 21-year-old who is a student of the Rivers State University gave the advice in an interview in Port Harcourt.
According to the face of fashion Nigeria/face of fashion magazine, dressing half naked does not portray civilisation but foolishness.
She said young ladies can dress decently and still achieve their aims in the society, and linked the increasing rate of indecent dressing to pornography.
According to her, time has come for government to restrict media organisations on what they show to the public.
"Government should restrict the viewers on what they watch because people dress indecently and also copy what they watch or see on TV.
"So, if they are restricted, they will begin to dress nicely,"she said.
She, however, advised people to be cautious of what they wear as"it is the way you dress that some one will approach you or address you."
Daniel said she would soon embark on campaigns to change the way especially young ladies dress, stressing that already, she has begun talking to some ladies on the importance of dressing decently.
"There is a plan to carry out a campaign next year through the trend that people follow on social media."
Daniel said the campaign cannot succeed without the support of the government and philanthropic organisations.
Also speaking, Ambassador Precious Fubara who is the founder of Nigeria Fashion Magazine and Deputy Coordinator, Africa World Fashion Week said his ambition is to project the fashion industry in a way that would influence the society positively.
He said Queen Daniel serves as an ambassador to the industry and also the face of the industry.
According to him, Queen Daniel who will reign for two years as far as the fashion industry is concerned in the country will also represent Nigeria in international fashion show.
Women And Exclusive Breastfeeding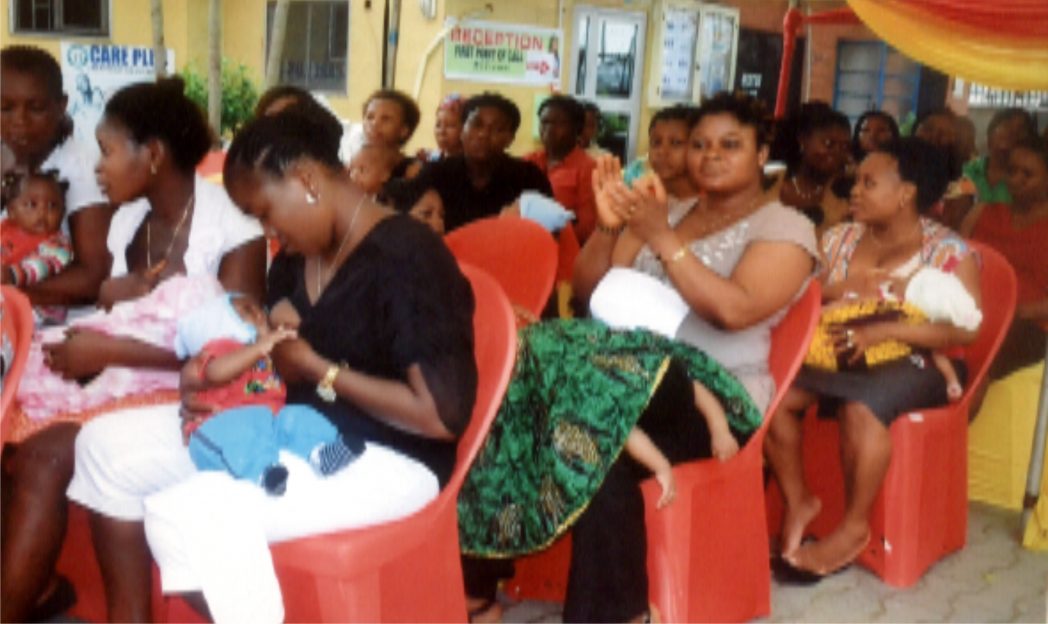 The importance of breastfeeding can never be over-emphasized to babies, mothers, family and the society at large.
Breastfeeding protects infants against infections and reduces the risk of contracting diseases. It also reduces the cost of healthcare expenses because the baby does not fall sick easily due to high immunity.
One of the benefits of exclusive breastfeeding if practised by nursing mothers is that it protects women from ovarian cancer. The benefits are so numerous that one cannot ignore.
Despite these benefits and more, some nursing mothers do not have the wherewithal to practice that perfectly.
The truth is that nursing mothers must feed well to be able to breastfeed a sucking infant. Balance diet is involved while three-square meal must be available. But poverty and high cost of living are impediments.
Government at all levels and stakeholders in the health sector have developed a lot of policies that will assist women in that respect considering the enormous benefits but much has not been achieved.
Nursing mothers were allowed three-month maternity leave. But they are supposed to breastfeed exclusively for six months.
Not to long, the period was extended to six months. Such policy that supports exclusive breastfeeding should be encouraged and implemented to the fullest.
There should be enough parental leave for father and mother to ensure that the child is well nurtured. Government should ensure that there are breastfeeding breaks for working
mothers and their husbands.
At the level of development we find ourselves, some organisations do not allow nursing mothers to take their babies to their offices.
Allowing them a time to go and breastfeed their babies is a problem. As soon as some female employees have new born and proceed on maternity leave, that's the end of that job.
Nursing mothers cannot be denied paid-employed jobs that will enable them earn a living because they are making babies and have other bills to settle.
According to UNICEF, the health, social and economic benefits of breastfeeding for mother and child are well-established and are acceptable the world over.
The report said that about 60 per cent of the world's infants are denied the recommended three or six months of exclusive breastfeeding.
The report has it that, four out of 10 babies are breastfed exclusively, showing 40 per cent representation globally.
It is disheartening to hear some reports in the local communities, where some mothers give flimsy excuses.
It is difficult to see mothers who breastfeed babies up to eight months. It has been reported most of them have financial problems.
Some of the mothers interviewed said they cannot practised exclusive breastfeeding since they don't feed adequately.
Some said that if they practice exclusive breastfeeding, that their breasts will slack and change shape. They believe that standing breasts make them look trendy, then prefer to use baby formula or artificial milk to feed their babies.
Mrs Ruth Akoye, who works in private business organisation complained that she stopped exclusive breastfeeding after two months to enable her resume work, otherwise she would be sacked.
She said there was no other option rather than introducing artificial milk.
Mrs Anita Umeh, prepares roasted bole and yam. She said: "Is it not when you feed very well that you can breastfeed exclusively?"
According to her, they teach us in the anti-natal clinic, but I cannot practise it because I cannot sit at home for money to come. Since I don't have enough money to eat well, I bought baby-milk for my child to enable me gain some strength to do my business
A hair dresser, Mrs Uche Amos said only her first child, out of three enjoyed exclusive breastfeeding.
She said while nursing her second child, she became less interested about the policy and complained that her baby was always crying.
Mrs Amos alleged that neighbours were accusing her of starving the baby.
This infact, is one of the major problems in the society, some persons are of the opinion that the baby, who is exclusively breastfed does not get enough and should be introduced to baby formula and water to support the mother.
When some persons come across infants that are exclusively breastfed and they cry, they attribute it to hunger.
It is important to note that a child who is exclusively breastfed is healthier than the one that takes man-made milk. The condition can never be the same. When it comes to intelligence, the difference is clear.
A private school teacher, Mrs Amanda, said she could not continue exclusive breastfeeding for her baby due to the fact that she had to resume her teaching job within three months.
She lamented that it limited her time with the baby and the natural milk the baby would have enjoyed.
A business trader, Mrs Ijeoma Akpan, said her baby' s joy to breast milk which she would have enjoyed was cut short because her breast milk refused to flow.
Nursing mothers need support and should be granted such requests.
Organisations, both public and private should create and establish creche in their offices where nursing mothers can keep their babies in the custody of caregivers while they breastfeed as the job is being done.
By: Eunice Choko-Kayode