Challenges Of Childless Women In Nigeria
Isioma Edward
There comes a time in life when one has to face certain  hurdles that life thrusts on him or her; a time when one has to  contend with the reality of human existence. Experience has shown that if you have not worn the same shoe with those who are beclouded with setbacks at a point in their life, you may not be able to empathize with them; "for he who wears the shoe knows where it pinches." One of the problems with which those in any kind of predicament are plagued is that they are, more often than not, left in their own world. In other words, they are not always given commensurate ' consolation which their situation at that point in time requires. The enormity of the pain or whatever they experience within their inner being . is not always known to others save those who perhaps, have undergone similar experience.
We are living in a society where childless women or those who are yet to give birth are not only jeered at, but also made to realize that they do not essentially belong to the womenfolk. The throbbing of the fruitlessness of their marriage is not so much because they are yet to be blessed with children, but more so because of their placement in the society, especially in their immediate community. The implication is that many people are either oblivious of the fact that children are blessing from God or that they have been blindfolded by haughtiness. It is a further demonstration that some persons delight in the misfortune of others, and would want to show that they are more favoured than the rest of mankind.
Specifically, however, every woman wants to be called a mother, not in the sense of being an elderly woman, but in the sense of being actual  mother. Once this aspiration is not immediately met as at when due, especially few months after marriage, unmitigated anxiety sets in. This sort of fruitfulness is consequent upon the misunderstanding of the real  purpose for which marriage was instituted. This is addition to the fact that it is not in the hands of man to give children. Children are gifts from God. It is with this understanding that we  attempt to x-ray fundamental issues in childlessness in marriage, especially as it affects Nigerian women.
CHILDLESSNESS IN THE SCRIPTURE:      The Old Testament Understanding;      
The history of Israel is that of a people who were always under the protective hand of God; a people who were saturated with God's blessing. Fertility of the womb was thus considered essential part of God promises and as such, it was of paramount importance to the life of Israel. On the other hand, childlessness was regarded as a contradiction to these promises of God; for it is believed to be walking against the plan of God for his chosen people. This was evident in the life of Abraham, when his wife Sarah, could not give birth for a considerable length of time after God had promised that he would be the father of multitude of nations. Sarah's infertility at that point in time was a stumbling block to the actualization of this wonderful plan of God. This makes childlessness an evil that must be combated.
Fundamentally, the Old Testament considers childlessness as an evil that must be struggled against. Xavier Leon- Dufour observes that sterility goes against the command, of the creator who desires fruitfulness and life. This is obviously the mentality of the people of Israel. Like the typical African society, the people of Israel believed that not to have one's name survived is a sign of shame, and perhaps, failure in life. This explains why Abraham questioned God thus: "What does my adopted servant matter, if I perish without children." In the same vein, Sarah felt despised by the fruitful servant woman, and would not see herself as worth anything before her. Many persons in this state of life actually feel much less important before those whose marriages are fruitful. Others like Rachel who said to her husband: "Give me child or I die"   believe that it is better to die than to remain childless. But if one understands that it is God that bestows or denies motherhood, just as             Jacob responded to his wife Rachel, one would come to the realization that there is more to marriage life than procreation."
From the responses of Jacob, it is patently obvious that it is God that gives or denies fruitfulness in marriage. The sacred writer(s) of the books of Exodus and Deuteronomy tend to show that it is reserved to God alone to conquer childlessness in marriage, and he never failed to manifest his omnipotence in this regard. It goes without saying that the only task onus on man is complete trust and dependence on God who  gives generously to whomever he chooses. However, the kind of struggle against childlessness prevalent in the Old Testament was the practice of allowing another woman either a slave or free citizen to take the place of the real wife and beget children on her behalf. This was what Sarah and Rachel did to their husbands. But the type of battle one is required to wage on sterility in marriage is that of patient waiting in prayer and absolute trust and confidence in God: for prophet Habakkuk says: "Even if it delays, wait for it, for surely it will come" It is instructive to note that the ancestors of Israel were born of women who were childless in their marriage until their ripe old age. It goes to portray the omnipotence of God: that nothing is impossible for him and that he has the power to do whatever he wills.
Childlessness In The New Testament
The New Testament gives us the account of the life of Elizabeth who was believed to be sterile until God's miraculous intervention at her old age. It is a demonstration that there is no impossibility in the sight of God. More importantly, it is from this woman who was considered to be barren, came the one who the scripture describes as the greatest of all men born of woman. It is pertinent to note also, that the story of Elizabeth is much similar to that of Hannah, who earnestly prayed to God to open her womb after many years of barrenness; "because the Lord had closed her womb." Samuel, the prophet and the seer, who anointed the first 'ling of Israel was the fruit of her patient waiting on the Lord in prayer. Though man is commanded to be fruitful and multiply in Genesis account of creation, Jesus in the New Testament teaches that some are made childless, fruitless or eunuchs either by nature (if they are born so), by men or by themselves for the sake of the kingdom. Similarly, St. Paul in one of his epistles writes that it is good to remain childless, especially those who were not given .in marriage. In other words, it is worthwhile, in fact, a gift to be single. By this, Paul means that not all are meant to be fruitful as in having one's name survived; for the unmarried are concerned with the Lord's affairs. Thus, the New Testament understanding is that childlessness could be a vocational call to single life. On the other hand, the story of Elizabeth shows that childlessness within marriage contradicts God's plan and promises, though he could closed any womb only to open it at the appointed time for his own glory.
Edward contributed this piece from Port Harcourt.
Walk-For-Life: Opobo/Nkoro Women Drum Support For Fubara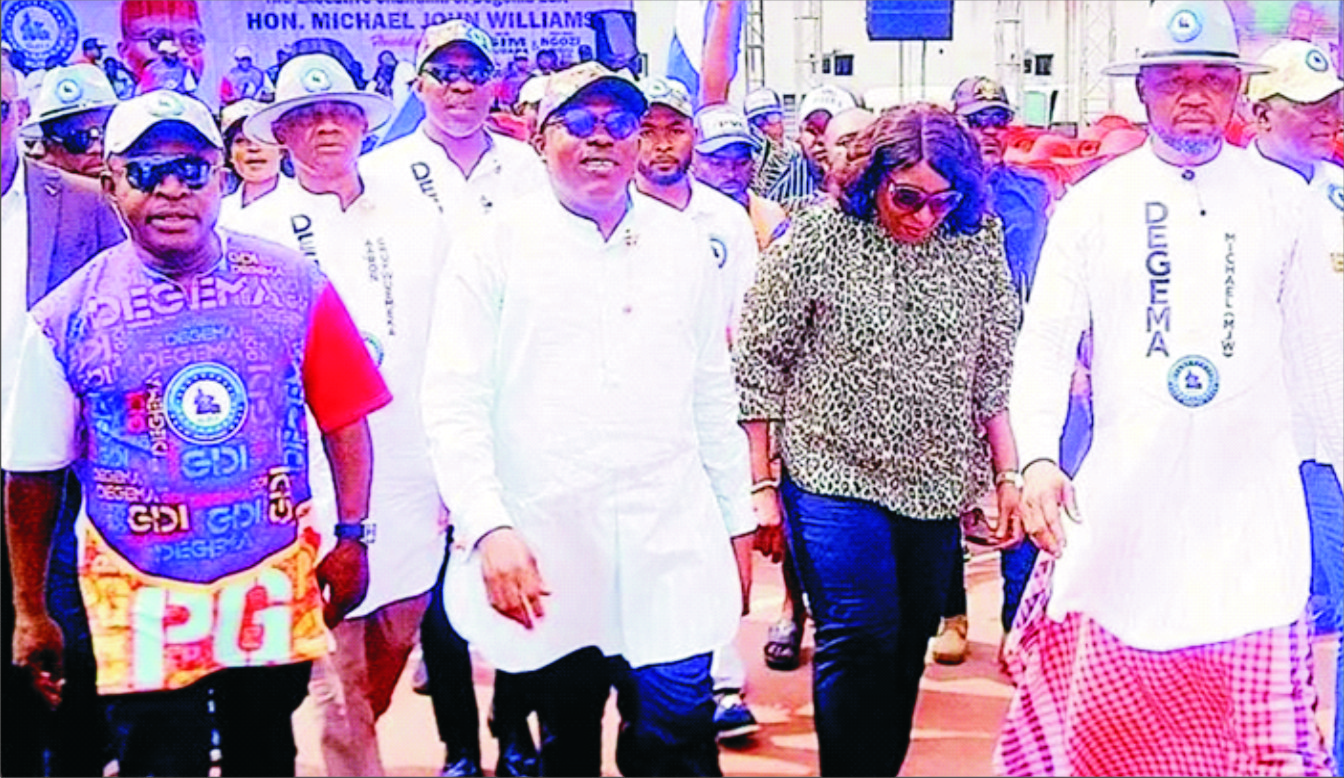 The beautiful women of Opobo/Nkoro Local Government Area, last Saturday, took a unity walk tagged, "A SIMple walk for life" in celebration of God's faithfulness for the peaceful coexistence of the people, while thanking God for the emergence of their son, brother and father, Sir Siminialayi Fubara as the Rivers State's Peoples Democratic Party (PDP) standard bearer for the 2023 general election.
The unity walk, a SIM-ple exercise to SIM-plify the fitness status of Opobo/Nkoro women and girls, led by Mrs Sotonye Toby Fulton, had in attendance wife of Amanyanabo of Opobo Kingdom, Queen Prudence Dandeson Douglas Jaja; women and girls from the 11 political wards of Opobo/Nkoro.
Speaking at the event, Mrs Sotonye Toby Fulton, described the exercise as "a walk for good health, walk for life, and walk in appreciation of the emergence of the Rivers State PDP standard bearer for the 2023 general election, Sir Siminialayi Fubara.
While addressing the cheering crowd, Dame Victoria Sergeant Awuse, appreciated the Amanyanabo's wife, Fulton, former member, House of Representatives, Hon Blessing Nsiegbe, for initiating the programme.
She further hinted that the exercise would move to all LGAs of the state, and thanked the state Governor, Chief Nyesom Wike, for adequately carrying women along in his administration.
Mrs Awuse said that every fitness exercise promotes healthy growth, good health as well as builds a happy family.
She prayed for the victory of Fubara and all PDP candidates in the 2023 elections, and charged the women to "Unite for SIM, get your PVC and vote Sir Siminialayi Fubara."
Also speaking, the former PHALGA Federal Constituency 2 House of Representatives member, Hon Blessing Nsiegbe, expressed gratitude to the people of Opobo/Nkoro for recognising her contributions to the development of the state.
In her remarks, Queen Prudence Dandeson Douglas Jaja, advised the women not to end the exercise at Opobo with one-day outing, but to continue with the exercise going forward and vote rightly.
She advised Opobo women to vote for Sir Siminialayi Fubara and all PDP candidates.
The king's wife thanked the organisers and the beautiful women and girls of Opobo/Nkoro for colourful event, and wished that the activity could be a quarterly exercise.
"Opobo/Nkoro women, vote and protect your vote," she added.
The Leader of Opobo Welfare Women Association, Amaopuorubo Felicia Pepple, assured that Opobo women were mountain movers and would vote massively and defend their votes for Sir Siminialayi Fubara and all PDP candidates come 2023.
Vice Chairman of Ikwerre Local Government Area, Hon Ifeoma Rejoice Nyenwe, while speaking with the press, expressed joy at the impactful event, and appreciated the organisers of the event with special thanks to Governor Nyesom Wike, Sir Siminialayi Fubara and Mrs Sotonye Toby Fulton for the opportunity of gathering women for the special fitness exercise.
At the thanksgiving service conducted by Pastor Martins Achi, praised God for the opportunity to worship Him.
The service was filled with prayers for victory of Sir Siminialayi Fubara and all PDP candidates.
The thanksgiving praises had the 11 wards dancing and praising God in a procession manner as Peter Stonecold led the praises.
Speaking with the press after the thanksgiving service, Opobo/Nkoro Council Boss, Hon Enyiada Cookey-Gam, noted that thanksgiving was the only sure way to ask God for more.
He said, "Opobo/Nkoro women have gathered today in thanksgiving to the Most High God for life, peace and everything we are enjoying as a peaceful people. I'm happy and thanking our Golden Governor, Chief Nyesom Wike, who has given us a wonderful platform to perform, and the emergence of an Opobo/Nkoro son as the standard bearer of our great party, Sir Siminialayi Fubara. Opobo/Nkoro people will forever remain thankful".
Cookey-Gam; Opobo/Nkoro LGA Peoples Democratic Party Chairman, Hon Godwin Manfred Pepple; the Vice Chairman of Ikwerre Local Government Area, Hon Ifeoma Rejoice Nyenwe; Dame Victoria Sergeant Awuse; former CTC Mayor of Port Harcourt City LGA, Hon Orukwem Amadi Oparaeli; were among dignitaries that graced the exercise.
The highlight of the walk was a 20-minute aerobics class conducted by Coach Oge Arima.
By: Nelson Chukwudi
Women And Artificial Beauty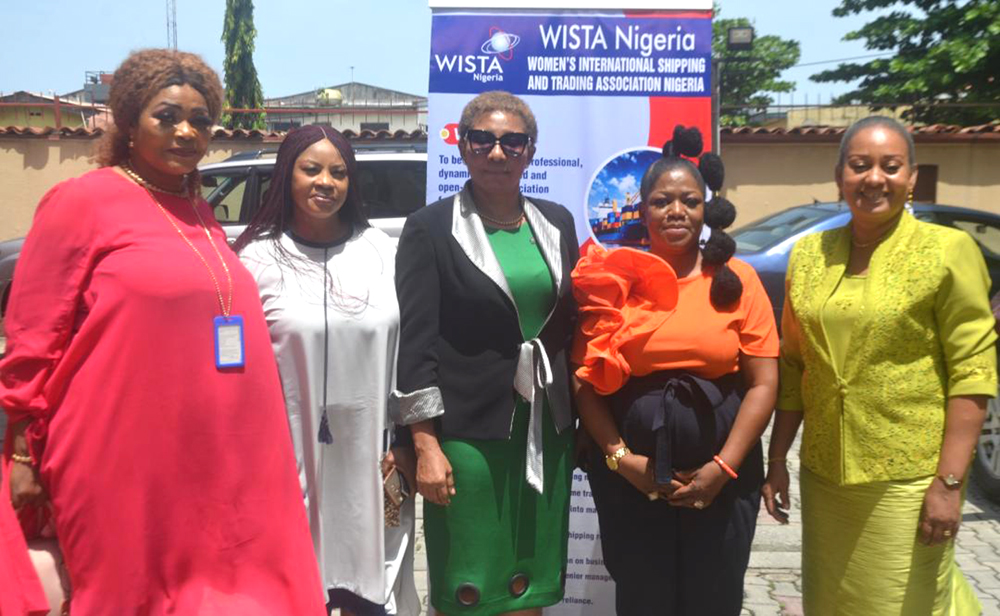 Looking good is some women's business.  Looking beautiful for some persons is more important than food. Some prefer to appear trendy instead of attending to household pressure.
Beauty, they say, is in the eye of the beholder. Every woman by creature is beautiful but some persons feel that the way they were created is not enough. They feel that perhaps the creator should have added more features to their physique.
Artificial beauty did not start today, it has been there as far as man exists.  From time to time, there has been one form of additional make-up or the other that women especially, must add to their natural look.
When you look at some of our elders, especially women, you notice certain drills or symbols (tattoo) on their skins, mostly on their hands and legs, in form of designs with dark prints. That is a form of artificial beauty. These days, some young ones still use such to beautify themselves.
It is not only women that are involved in artificial beauty, some young men also have likeness for it.  It is common nowadays to see younger male folks spend money to pierce their ears to wear earrings.  They also style their hairs in various forms to appear like women so as to look more handsome. This, no doubt, costs them more money than being in their natural look.
Every generation grows with it's own new systems, items, styles of artificial beauty.  Before now, African women generally and Nigeria in particular had their hair in natural form.
As civilisation and westernisation continued, Nigerian women started copying, for instance, perming of their hair to look like the white women.  They started using western-produced chemicals (relaxers) to make their hairs look sleepy and smoother.
Nigerian women used to plait their hair with black thread or go with their hair well cut at low level. In terms of weaving, it was without attachment. The issue of women weaving hair with attachment came with civilisation. That is also a form of make-up.
The quest for extra beauty aside the way women were created has been from one generation to another.
Two or three decades ago, ladies used mascaras to darken and thicken their eyelashes.  But in this 21st century, another system has evolved.  Fixing of artificial eyelashes has become the order of the day.
In that case, it becomes difficult for them to scratch their eyes incase of any itches. Some of their eyes turn reddish because of the touch.
There was a lady who was fixing her eyelashes in a salon, unfortunately, she got a phone call that her mother was late. As she started crying, it was difficult for her to clean the tears that were flowing down her cheeks.
The reason was for fear of the eye lashes falling off while cleaning the tears off her eyes.
One funny thing about fixing of artificial eyelashes is that some persons cannot close their eyes properly.  The beauty they have in mind before fixing is not really achieved as their look become something anybody cannot behold.  Both the shape of their eyes and facial outlook automatically change.  One begins to wonder if that is the beauty they are looking for.  Instead of looking beautiful, the reverse is the case.
As years go by, artificial beauty becomes more sophisticated in the society. The price and cost for looking more beautiful than women were created naturally becomes higher than their natural look.
The cosmetic industry becomes one of the most viable industries worldwide because some women desire artificial beauty.  Some engage in cosmetic surgery to alter any part of their body which does not give them pleasure especially the fatty parts.  Some go for surgery to make their slacked breasts to return to their original shapes as well as those with big tummies.
It is interesting to note that currently, Nigerian ladies have started to give preference to their natural hair and this is attracting a lot of admiration for them. Many prefer that natural look with low cuts. With that, the cost of maintaining the hair by ladies is reduced.
I think this is commendable as it will save the women from the negative effect of chemical used in manufacturing hair relaxers.
It  is also common to see ladies on  low cut hairs that are either light complexion, red and other funny colours.
People have been addicted to artificial beauty to the extent that they insert certain substances into their bodies to make them become more robust and attractive to their admirers.
I don't understand why we should be crazy about adding more to our natural look.  Every woman wants to look attractive in a packaged manner without recognising the implications of artificial beauty and make-up.
In fact, women's quest for beauty has taken different dimension as they tend to appear trendy at home, in offices and as they go about their businesses.  That is just to feel belonged and achieve self-esteem.
I recall a few years back, my pastor who trained as an engineer advised women against the use of lipstick.  He said that one of the chemical components of lipstick is lead and that it is dangerous to humans. Many women may not understand the reality of what he said until it manifests.
I think those who are naturally beautiful should not go for artificial make-ups. They should be satisfied with the work of their creator.  Women should not continue to paint their faces to look like masquerades and should not lose value due to artificial beauty.
It may interest you to know that persons who apply make-ups excessively are mocked instead of being admired.  Make-ups can be applied lightly.
Fixing of nails is another business. After fixing nails, some women find it difficult to perform house cores. Washing their personal belongings becomes a problem. The artificial nails become so long and sophisticated to the extent that the bearer cannot handle objects properly. Those in that habit also find it difficult to eat food with the fingers.
There are people who feel they should have been born in certain colour but when the reverse is the case, they seek artificial make-up.  Use of skin-toning cream and soap becomes the option for artificial beauty, to the extent that the users start having dark spots on the skin. Blisters occur on their faces and legs.
Unfortunately, this is an era when there are different kinds of cancer affecting women especially.  It becomes difficult to identify the kind of make-up that can be cancerous.
It is high time people stopped following trend to the detriment of their health.
Ladies should not present themselves as laughing stock with unnecessary make-up as they can still be cherished in their natural outlook.
By: Eunice Choko-Kayode
26% Nursing Mothers Practice Exclusive Breastfeeding In Rivers-UNICEF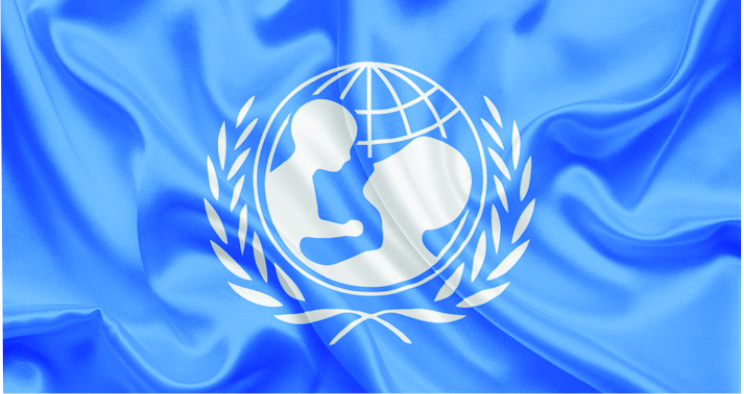 The United Nations Children Fund (UNICEF) has put the percentage of nursing mothers practicing exclusive breast feeding in Rivers State at 26percent.
The organisation said this at a one-day multi-zonal media Dialogue on Dissemination of Multiple Indicator Cluster Survey (MICS) 2021 Report organised by UNICEF incollaboration with the Broadcasting Corporation of Abia State (BCA) in Port Harcourt.
The organisation similarly scored Ebonyi State high on immunisation coverage.
It put the national percentage for exclusive breastfeeding at 34percent,South-South 22.2percent, South-East 20.3percent and North-Central 38 .5percent.
On immunisation, UNICEF said Ebonyi State had the smallest proportion of children not immunised, while Sokoto State had the highest in the country.
On maternal health, UNICEF put the percentage for South-South at 63.7percent; South-East 94.8percent; and North-Central 59.3percent.
For infant and young child feeding,the organisation put North Central at 36.8percent,South-South 37.2percent,South-East 43.8percent and national average at 34.4percent.
Declaring the event open, Communication Officer of UNICEF, Enugu, Dr Ijeoma Onuoha-Ogwe, said the objective of the dialogue was to identify media network in the FoS, sensitise to frame and highlight the health and nutritional impacts of the MiCs 2021 report on the future of children and women in the zone.
She said it was also meant to galvanise journalists and media practitioners in the South-South, South-East and North-Central to unify with governments and persons in positions to take favourable actions for the children's wellbeing to make more visible the plight of children.
"Media is called to action and commitment garnered for increased reportage of situation of children", she said.
Also speaking, Dr.EgheAbe, said infant and maternal mortalities were likely to reduce with increased awareness.
He said it behooves on the media to spread the campaign on why mothers should exclusively breastfeed their babies, at least, for the first six months of birth.
On her part, Mrs Maureen ZubieOkolo, said the MiCS has strengthenednational statistics and provided reliable data on immunisation coverage.
While saying that the survey covers the 36 states,she called for multi-stakeholders' involvement to promote the value of the MiCS.
Rivers State Chairman of the Nigeria Union of Journalist (NUJ), Mr Job Stanley Job, urged journalists not to only report political events but other areas that can benefit the society.
A communique made available to newsmen at the end of the event called for more media sensitisation on the importance of policies that would promote the well-being of children and mothers.
By: John Bibor & Tiete Preye Uroupa