Seek Forgiveness From God, Nigerians, Ribadu Tells Ibori
Former Chairman of the Economic and Financial Crimes Commission (EFCC), Mallam Nuhu Ribadu has refuted claims that he was after the former governor of Delta State, Chief James Ibori, that his investigation and prosecution by the Ribadu-led anti-graft agency was for selfish reasons.
Ribadu, who spoke from his base in the United States of America (USA), said that comments credited to Ibori that his ordeals in the hands of the EFCC during the administration of President Olusegun Obasanjo were as a result of his refusal to accede to some requests by the former EFCC boss were baseless and full of self delusion.
His immediate reaction was blunt: "Don't you think what he has said lacks substance? That it does not even deserve a response? Of course, my immediate reaction will be that he is involved in self-delusion. His comments are baseless and deserve no reaction, but for record purposes, I will react," Ribadu said.
He said that it was incorrect for the former governor to claim that he (Ribadu) approached him for a job in Geneva. According to him, the former governor does not have such credibility in the international community. He also insisted that he was not desperate for positions and had never approached Ibori for any favour.
Ribadu said it would be wrong for him to approach somebody he had investigated for a job, adding that Ibori made a big mistake to think that he (Ribadu) was looking for something. According to him, such material things like money and power have never been too important in his life.
Ribadu further responded with questions: "Who was he by the time I was in office? Is he saying that he is the one who formed President Yar'Adua's government? How can I approach him to get me a job in Geneva? Ask the people in Geneva. Between me and him who will they listen to? How can I approach an… for an international job?"
He said further: "Is he telling Nigerians that he is the one who owns the courts and tells the judges what to do? Is he saying that he is the one who determines the ruling of the judges? Was he the President of the Court of Appeal, which determined the ruling in the presidential election petition? I want him to respond and for Nigerians to reflect on that.
"It is very sad that people like that will have a platform to talk. It is very sad that our country will keep producing leaders like that."I am telling him and people of his kind that instead of continuing to promote a sinful life and continue to spend huge funds to promote propaganda against me and the people, they should make peace with God and Nigerians will forgive them for what they have done to us.
"Instead of spending money to hire foreign lawyers, let him come to terms with himself, make peace and return any stolen money. As for me, he is making a big mistake to think that I am looking for something. Power and money are not important to me.
"I promise him that I will continue the fight until I drop dead and that is why I will not die now and that is what is motivating me to continue. They have a hard fight ahead of them, himself and people like him do have a hard fight ahead of them.
"My assurance is that Nigerians will one day get justice. Justice will one day come to Nigeria. It is a delusion that does not warrant a response, really, but I say this for record purposes."
The former governor of Delta State had told newsmen in Lagos on Friday that Ribadu decided to humiliate him after he had rejected his overtures to assist him become the Inspector General of Police(IGP) and also ensure the annulment of President Yar'Adua's election.
Ibori had said on Friday: "I can say without any fear of contradiction that I have and hope I still have a good relationship with the erstwhile chairman of the EFCC, even though he now denies that he is a friend. I am a Christian and will not deny him.
"Very many times, he tried to get me to assist him in one way or the other, including his desire to become the Inspector General of Police. In his approach, he posited that in his estimation and knowledge of Nigerian politics, I was one of those who could help him achieve it.
"On another occasion, he attempted to recruit me to join a crusade to annul the presidential election of 2007. In fact, he promised that if I did, he would not file charges against me and would not prosecute me.
"I told him to give me time to reflect on it. But it would be stupid of me to have bought into his blackmail, so I ignored him. When he then realised that I was not succumbing to his cheap blackmail, he decided to go ahead with his plan of humiliating me."
Ibori said that an observer had alerted him in November 2007, while he was attending the United Nations session with the Nigerian delegation in New York, that Ribadu planned to frame him that he attempted to give him a $15 million bribe.
Accordingly, he said he put a call through to Ribadu who, according to the former governor, denied the allegation."Interestingly, he himself has contradicted his statement severally with regards to the alleged bribe, especially in his statement in the English court," Ibori claimed.
He also alleged that Ribadu's grudge against him was also because he insisted on due process in the suit filed against him at a Kaduna High Court, which has now been transferred to Delta state.
He said: "My lawyers challenged both the detention, the jurisdiction of the court and the seizure of my passports, all of which were vigorously argued at the lower court and at the appeal court.
"It was finally resolved at the appeal court, where the court agreed with my lawyers that the jurisdiction where the alleged crime was committed is the Benin Division. The appeal court also granted the release of my passports."
"All of this, I think, did not go down well with the erstwhile EFCC chairman. Since my arrest, detention and eventual prosecution, my team of lawyers have consistently assured me that I will be fully exonerated because there is no evidence to support the charges."
Chief Ibori said that it was not in his character to join issues with people on the pages of newspapers but that he had to respond now because of pressures from political associates, friends, colleagues and well-wishers.
FG Hails Rivers Top Spot In Literacy Education Dev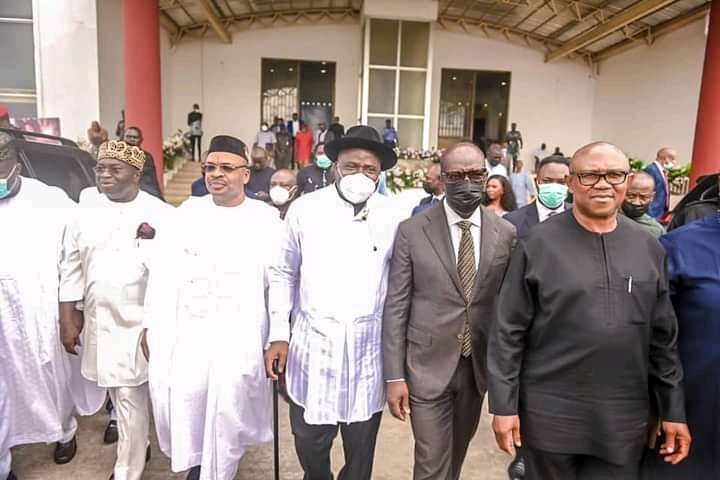 The Federal Government has commended the Rivers State Government over its concerted efforts in the development of basic education that has guaranteed the state the highest ranking in literacy education in the country.
The state scored 70per cent ahead other states of the federation in a recent national ranking.
The Coordinator in charge of Better Education Service Delivery for All (BESDA), Federal Ministry of Education, MrsAminaHaruna made the commendation, while speaking at a one-day state Technical Workshop on improving BESDA implementation at Bougainvillea Hotels in Port Harcourt, yesterday.
Haruna said it was of good note that Rivers State has shifted to where it was before and attained a commendable height in the development of literacy education, adding that such feat was worth celebrating.
The BESDA coordinator, disclosed that Rivers State has also taken the lead to replicate the just concluded performance review meeting held in Abuja, recently, adding that the technical meeting was essentially designed to bring all stakeholders in the BESDA together to brainstorm on way forward.
She said that the Federal Government was committed to ensuring that the menace of out-of-school children in the country was resolved, adding that it was what informed the Federal Government decision to borrow $11million to tackle the menace headlong.
She called on parents to ensure that they give their children the right to education, adding that the importance of education in the society cannot be over-emphasised.
"Rivers State has done well in literacy education, and they are ahead of other states. So, whoever that has done well; praise him or her", she stated.
Also speaking, the state Commissioner for Education, Prof. Kaniye Ebeku said one of the cardinal policy trusts of the present administration led by Governor Nyesom Wike was to provide access to quality and qualitative education for children in the state, saying that BESDA programme was one of the links to actualise it.
Ebeku thanked the Federal Government and the World Bank for initiating the BESDA programme, adding that it has given hope to many out-of-school children to have access to education literacy, saying that the cult clashes that ravaged some communities was responsible for the over-crowded nature of schools in Port Harcourt and Obio/Akpor local government areas of the state.
He expressed satisfaction with the performance of both teachers and pupils in the BESDA schools in the state, adding that children in the conventional schools were not doing better than the ones in the BESDA schools.
He, therefore, solicited for cooperation among all stakeholders in driving the programme, and assured that the state Ministry of Education would drive the supervision and monitoring to ensure it achieves set objectives.
In his speech, the Executive Chairman of the State Universal Basic Education Board (SUBEB), Ven. Fyneface Akah said the workshop was organised to replicate the Federal Government's model on peer review performance by getting all stakeholders involved in achieving gaining more grounds in the BESDA programme in the state.
Akah said the board under his leadership was determined to ensure both children of fishermen and those who are out-of-school have access to quality education, which he said, was essential.
"It is not about the reward but the effort and impact. We are organising literacy content to ensure that those children in the programme read, write and understand numerical skills, and whoever that acquires literary skills has acquired the knowledge for further education", he stated.
In her remarks, the RSUBEB Director in charge of Physical Planning, Mrs Joy Ojirika, who doubles as the state BESDA focal person, gave a scorecard on the progress of the programme in the state.
By: Akujobi Amadi
Wike, Okonjo-Iweala, Others For 4th DAAR Awards, Dec 6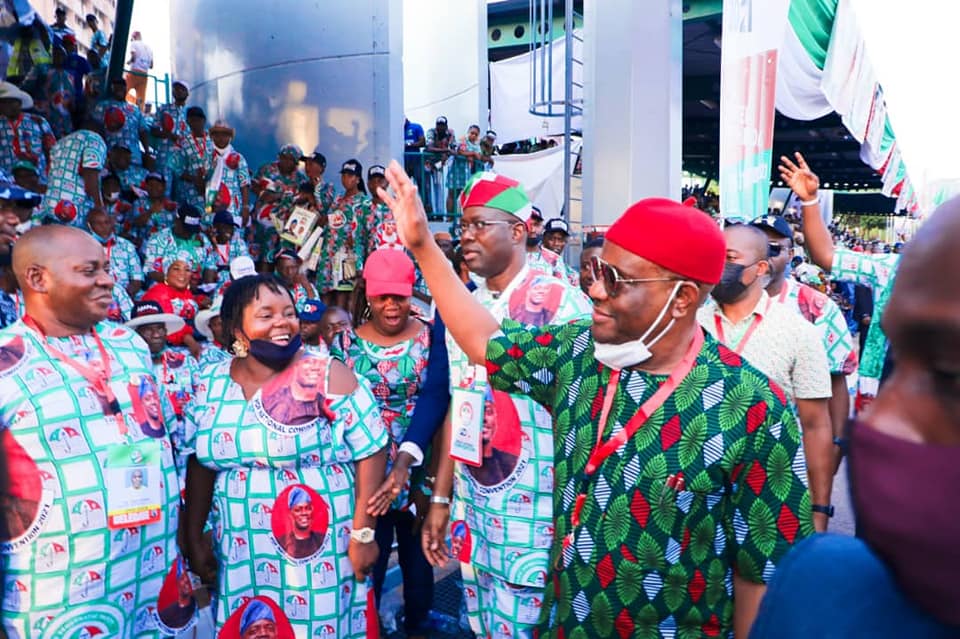 The Rivers State Governor, Chief Nyesom Wike, the Director-General of the World Trade Organisation (WTO), Dr. Ngozi Okonjo-Iweala; and Delta State Governor, Dr Ifeanyi Okowa; are among those to be honoured at the fourth edition of the DAAR Awards.
The DAAR Awards, scheduled to take place on December 6, 2021 in Lagos, is organised by DAAR Communication Plc, which owns RayPower broadcasting station and African Independent Television.
At the ceremony, Wike would be honoured with the DAAR's Man of the Year Award, while Okonjo-Iweala would be honoured with DAAR's Woman of the Year Award, just as Okowa would receive award for outstanding leadership in public service.
In a letter to the recipients by the Group Managing Director of DAAR Communications Plc, Tony Akiotu, said the awardees were selected for their exemplary qualities and immeasurable contributions to the sustainable development and progress of humanity in various sectors.
On the criteria for selecting Rivers State governor,Akiotu said, "The Editorial Board and DAAR Communications panel of assessors for the 4th DAAR Awards had unanimously voted to confer the award of Man of the Year 2021 on Wike for his giant strides in infrastructural development of Rivers State and deepening of Nigeria's democracy".
Akiotu said that Deputy Senate President, OvieOmo-Agege would also receive award for Outstanding Leadership in Public Service along with Borno State Governor, Prof. Babagana Zulum; Oyo State Governor, Engr. OluseyiMakinde; and Osun State Governor, Prof. Adegboyega Oyetola.
Also to be honoured are the Vice Chancellor of the University of Lagos, Prof. Oluwatoyin Ogundipe, who would receive award for Outstanding Performance in the Academia, and Lagos State Commissioner for Health, Prof. Akin Abayomi, who would receive Outstanding Performance on COVID-19 Pandemicaward.
According to DAAR CommunicationsPlc, it would honour Ogundipe for extensive work on molecular systematics, plant anatomy, food security, natural resource management and biodiversity conservation.
Senate Blasts Saipem Over Breach Of Local Content Act On NLNG Train-7

The Senate Committee on Local Content has expressed displeasure at Saipem Contracting Nigeria Limited, a company handling the Train-7 gas project, for what it termed "deliberate breach" of Nigeria's Local Content Act.
The company's management has been evading appearances before the committee until last Wednesday after the panel threatened to compel their appearance with sanction.
However, the panel, chaired by Senator Teslim Folarin, after inference from evidence made available to the panel, demanded an explanation from Saipem Contracting Company why the gas project company awards contracts to foreign companies for supply of steel, rods, among other materials for execution of the project contrary to local firms in clear breach of LCA.
According to the committee, they have been flooded with petitions from the public over the sharp practices of the company in connivance with some Nigerians.
The committee said it was based on that the Train -7 gas project was invited while pointing out the breach of the local content act on the award of contract for the purchase of items for the gas project.
The committee, however, regretted the non-appearance of Nigerian Liquefied Natural Gas (NLNG), Nigerian Content Development and Monitoring Board (NCDMB), Saipem and Daewoo, which they said their appearances would have deepened investigation on why foreign firms habitually shortchange the nation.
It rescheduled the meeting and asked the committee clerk to issue fresh letter of invitation to the absentee organisations.
Senators Folarin and Sabi Abdullahi in reference to a petition pointed out that Saipem management is aware of contracts to foreign firms than Nigerian companies for supply of materials running into millions of euros in breach of the provision of the local content act.
Teslim said: "Can you explain, how you came about awarding the contract for the supply of steel for €4million, to TK Corporation, a Korean company, and €4.27million, contract to another Korean company for pipes, €3.86million to an Italian company and another €5.5million.
"All these are not Nigerian companies."
He said the local content act provided for 50percent Nigerian content in the execution of the project.
In his response, the Managing Director of Saipem, Mr Walter Peviani said execution of the project by the company was based on a contractual agreement, and documents presented to the company by the NLNG and the NCDMB.
"Within the contractual documents, which we received, entailed, a project Nigerian content plan and entry procedures for Nigerian companies compliance certificate," he said.
Unfortunately, the Executive Secretary of the National Content Development Management Board was absent despite invitations, a development, the committee said was deliberate and suspicious.