Typhoon Morakot: Taiwan Sends 4000 On Rescue Mission
The military deployed more 4000 troops yesterday to rescue and deliver supplies to survivors from remote Taiwanese villages devastated by last weekend's typhoon, but many criticized the government's response as insufficient and too slow.
Villagers told officials who visited the worst-hit areas this week that more of their relatives could have been saved if they had moved sooner and faster.
The government said its operations have been hampered because many areas of the country were cut off when roads and bridges collapsed, though Interior Minister Liao Liao-yi said troops on foot had reached several villages Wednesday.
Until then, rescuers had relied solely on helicopters to reach the worst-hit areas, and on Thursday authorities requested larger choppers from foreign governments capable of carrying earth-moving equipment and shelters.
Some 14,000 villagers have been rescued — including 600 on Thursday — since Typhoon Morakot dumped more than 80 inches (2 meters) of rain past weekend, the island's disaster relief center said. The storm unleashed the worst floods the island has seen in 50 years.
Another 2,000 villagers — who escaped those floods and were sheltering either in open fields or on higher ground — were still waiting to be ferried to shelters, it said. Several hundred more — no one is sure how many — remain unaccounted for and are feared lost in the mudslides.
The official death toll in Taiwan stands at 108, with 61 listed as missing. The storm also killed 22 people in the Philippines and eight in China.
The military sent 4,000 new troops on Thursday to join another 16,000 soldiers already working to save thousands of survivors stranded in several villages in the island's south, the Defense Ministry said.
Relief officials on Thursday asked foreign governments to provide giant choppers that could carry cranes, prefabricated houses and sterilizers. Lawmakers said only the U.S. and Russia made those helicopters.
Taiwan has already received offers of financial assistance from the United States, Japan, Singapore and China.
In the southern Taiwan township of Toayuan, 500 villagers were told to run to higher ground about 30 minutes before a lake created by floodwaters and landslides burst its banks, an official said, adding that two nearby lakes were expected to burst soon.
"There would be a massive amount of water flowing down the Laonung River, and we have alerted villagers around to flee," relief official Hsu Chin-biao said.
In the southern town of Liukuei, scores of private relief vehicles were held up along a narrow, muddy mountain road, waiting for permission to move toward the center of the heavy flooding that devastated a series of isolated villages.
Relief efforts by a number of Buddhist organizations complement the military's work to pluck hundreds of villagers from the affected area.
But villagers complained to President Ma Ying-jeou and other leaders that the rescue operation was too slow.
"Why does the government say only useless things?" a woman anxious to learn the fate of relatives trapped in Kaochung village in the south asked. With tears filling her eyes, she told TV reporters: "I've been waiting for several days, yet there has not been anyone going to rescue my family."
The mass circulation Apple Daily said Ma "failed to order the military to commit itself to relief efforts right away, and that made him an incompetent commander in chief."
News reports said many villagers used their bare hands in the days after the mudslides to try to dig down to their buried homes in futile efforts to save their relatives.
Others sought to send messages for help.
On Wednesday, a wooden sign was seen being erected near a collapsed bridge in Hsinfa village in Kaohsiung saying "32 Buried SOS." Rescuers rushed to the scene and tossed ropes over the river to pull several survivors to safety, according to news reports.
NSE Begins Week On Negative Note, Loses N19.49bn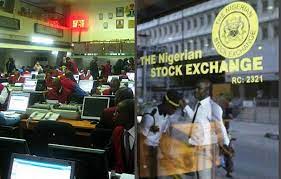 The Nigerian stock market began the week on a negative note as banking and consumer goods stocks, among others, triggered a N19.49bn loss.
At the end of trading on the floor of the Nigerian  Exchange Limited , the NGX All-Share Index dropped by 0.09 per cent to end at 43,270.94 basis points, while the market capitalisation declined to N22.58tn.
Market activities were mixed as the total volume of shares traded decreased by 30.19 per cent while the value traded rose by 34.05 per cent.
A total of 213.13 million shares valued at N2.36bn were exchanged in 4,105 deals, compared to 305.32 million shares worth N3.58bn in 4,450 deals last Friday.
FCMB Group Plc topped the traded stocks in terms of volume, accounting for 27.43 per cent of the total volume of trades while Airtel Africa Plc emerged as the most traded stock by value, representing 28.81 per cent of the total value of trades on the exchange.
14 firms gained compared to 21 losers.
AIICO Insurance Plc was the biggest gainer for the day, topping the gainers' chart with a price appreciation of 8.57 per cent to N0.76 per share.
It was followed by LivingTrust Mortgage Bank Plc with a rise of 7.95 per cent, ending the day at N0.95 per share.
Analysing by sectors, three of the five major indices closed lower, led by NGX Oil & Gas (-0.56 per cent), NGX Consumer Goods (-0.23 per cent) and NGX Banking (0.18 per cent).
But the insurance (0.82 per cent) and industrial goods (0.002 per cent) indices gained at the end of trading.
… Introduces TIES To Boost  Business Loan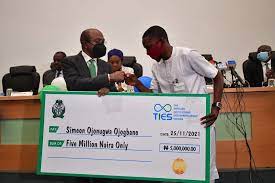 The Central Bank of Nigeria (CBN) has introduced the Tertiary Institutions Entrepreneurship Scheme (TIES), which provides undergraduates and graduates with a platform to access loans.
The TIES' underlying aim is to provide access to capital for Nigerian undergraduates and graduates with innovative entrepreneurial and technological ideas from polytechnics and universities.
TIES intends to shift undergraduates and graduates away from white-collar job pursuits and towards a culture of entrepreneurship development for economic development and job creation.
In a national biennial entrepreneurship competition, the Developmental Component would be distributed in the form of awards to Nigerian polytechnics and universities.
The competition aims to increase undergraduates' awareness and visibility of high-impact entrepreneurial/technological concepts, foster entrepreneurial talent hunts in Nigerian polytechnics and universities, and encourage commercially viable and transformative technologies.
Interested Nigerian polytechnics and universities shall apply to participate in the national biennial entrepreneurship competition on a dedicated online portal.
Outlining brief details of the project, potential impact and evidence of originality of project, CBN said it is an innovation for students entrepreneurs.
CITN Applauds FG, Tax Authorities On Fiscal Policy Decisions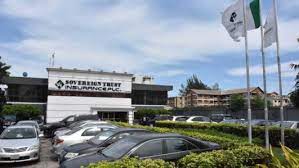 The Chartered Institute of Taxation of Nigeria (CITN) has lauded the Federal Government and tax authorities on the giant strides made on fiscal policy decisions and tax administration measures initiated this year in the area of Finance Act 2021 and the introduction of TaxPromax solution.
President of the institute, Adesina Adedayo, who gave the commendation at the institute's yearly award ceremony at the weekend in Lagos, assured the government and tax authorities of aligning with the measures and promised to provide professional thoughts and insights on ways through which they could achieve an efficient and effective Nigerian tax system.
Adedayo emphasised the need to address the database, adding that without knowing who the tax-payers are, there is no way they can take money from unknown tax-payers.
Database is the aspect we have been emphasising on as an institute and in doing this, there are so many of pockets of data we have. All the data must be harmonised to have a simple unique tax-payers identification number," he said.