Bars, Restaurants, Nightclubs Close In Algeria
All through the 1990s, when Islamic militants waged a ferocious war on the Algerian state and nightlife died in the city that once called itself "The Paris of Africa," the Hanani bar and restaurant stayed open. It was "an act of resistance," says owner Achour Ait Oussaid.
Yet today, at a time when the bloodshed has ebbed, local authorities have shuttered the hole-in-the-wall bar. "This same state has done what the Islamists never managed to do," Ait Oussaid said, standing amid abandoned tables and empty shelves gathering dust.
At least 40 bars, restaurants and nightclubs have been closed in the past year around Algiers alone, according to local media. The government insists that the closures are strictly a matter of safety and hygiene, but suspicion is widespread that Muslim conservative pressure is to blame.
Ait Oussaid, a Muslim like almost all of Algeria's 32 million people, contends that officials caved in to a petition circulated in his seaside neighborhood of La Perouse demanding that the Muslim prohibition of alcohol be enforced.
Many see this as one of a series of measures the government is taking in Algiers and other cities to soothe Muslim sensitivities and isolate the militants who still carry out bombings and assassinations.
The North African country has a history of tolerance and secular-leaning government, but its nightlife has gone through several ups and downs.
When it was a French colony it boasted countless classy nightclubs and restaurants. The fun went on in the early years of independence in the 1960s, lost its flair when doctrinaire socialists ran the country, made an exuberant comeback, and then was devastated by the so-called "Black Decade" of Islamic violence and government countermeasures that left up to 200,000 dead.
The fighting erupted in 1992 when the army canceled elections that Islamic candidates were expected to win. In the ensuing years, bars, nightclubs and anything else the militants deemed Western could be targeted.
Ait Oussaid says he defied death threats to keep Hanani open. "For me, it was an act of resistance, a way to defend the Algerian state," he said.
Youcef Kerdache, a construction entrepreneur who still drops by Hanani for old times sake, calls the bar a victim of "the ostentatious Islamization of Algerian society."
Mohamed El Kebir, Algiers' regional governor, declined to comment for this report, but speaking to the French-language Liberte newspaper, he said safety regulations are the only consideration, not "religion or other pressures."
Still, other signs point to increasing enforcement of a stricter, more visible version of Islam. Several workers were prosecuted last fall for smoking in public during the Muslim fasting month of Ramadan. Groups of Algerian Muslims have recently been put on trial for converting to Christianity.
Censorship of sexual content on national TV has become stricter, and although women aren't officially obligated to cover their heads, students at provincial universities complain of being pressured to wear head scarves.
While the affluent elite can unwind at Algiers' costly private clubs or international hotels, the closures appear to be hitting lower-income neighborhoods hardest.
In the Boumerdes province next to Algiers, Gov. Brahim Merad has pledged not to approve a single liquor license. "Even better; I won't miss a single opportunity to close the existing establishments," the French-language El Watan newspaper quoted him as saying in June.
Rundown Boumerdes remains one of Algeria's most violent areas, with several killings and roadside bombings a week on average, blamed on Al-Qaida-linked militants.
The programme of "national reconciliation" put forward by President Abdelaziz Bouteflika in 2005 is widely credited with ending the worst of the civil strife. But Rachid Tlemcani, a political science professor at Algiers University says: "We're witnessing the slow growth and triumph of Islamism through society."
Firms Want Solar Integration In Renewable Energy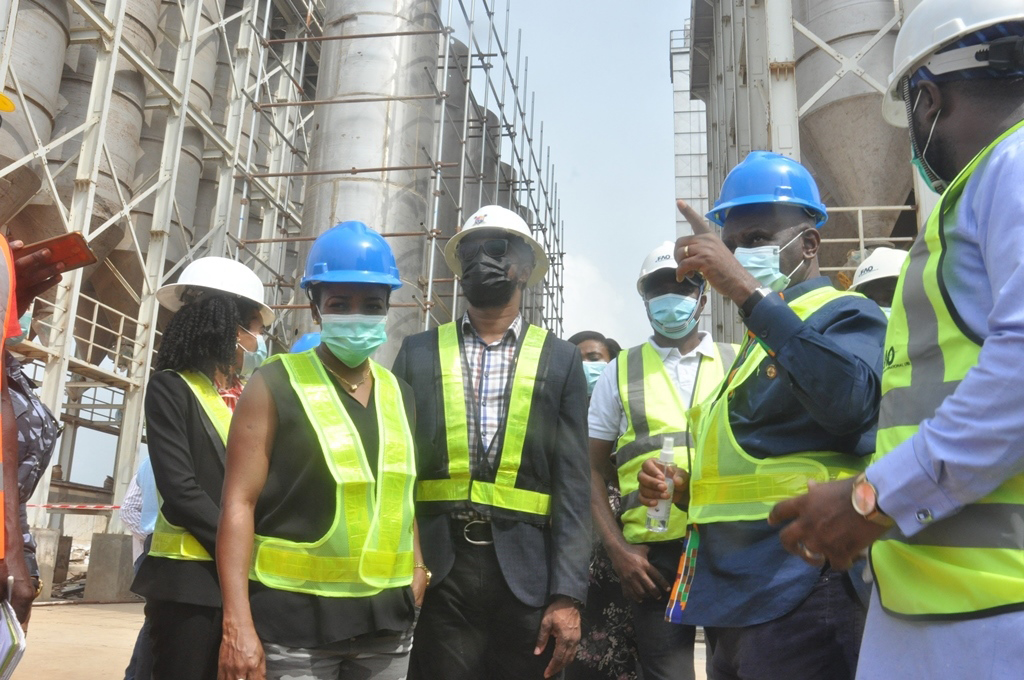 Non-renewable energy firms, such as Chint Global, have proposed solar integration to solve energy challenges in Nigeria.
In an interview with The Tide's source at the "Power & Water Nigeria Exhibition and Conference, 2022" in Lagos, the Country Manager of Chint Global for Nigeria,  Michael Chen, said Nigeria had been a major target for solar power distribution.
"Egypt has about 100 million people, but Nigeria has 200 million people. However, the power generation capacity of Egypt is about 60 gigawatts while Nigeria has 13 gb watts.
"So, the capacity of power generation in Egypt is about five times that of Nigeria. Nigeria has a 200 million population, and one of the biggest GDPs in Africa.
"This will make Nigeria a bigger market for electrical equipment. This is a good opportunity for marketing and a means to contribute to Nigeria with our professional equipment and services to make this country a better place," he said.
Chen noted that Chint Global, which is into the four industry chains of power generation, storage, transmission, distribution, and utilisation, had contributed solar power to crucial parts of the country.
"As a priority in Nigeria, our 132 kV transformer is working in TC and grid power systems. From Lagos to Ibadan, all the people are using the Chint distribution", he said.
In his part, the Director of Solar Centric Technologies and Vice President, Renewable Energy Association of Nigeria, Adetunji Iromini, stressed the urgency of solar power integration in Nigeria, stated that at "although we have pushed for some intervention programmes to fast track integration, the government is yet to come to the table."
He also talked on the escalating costs of products like diesel, saying the government now knew that it needed to onboard distributed renewable energy into solving Nigeria's energy problem.
"So RIAN as a body is at the forefront of engaging with the government on strategies to solve the power problems in the country," he said.
Meanwhile, the Chief Com
Fake Products Controversy: SON's DG Lied – Customs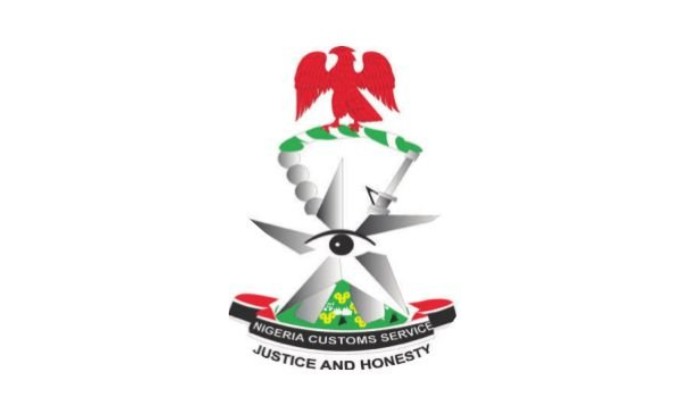 Nigeria Customs Service (NCS) has described the allegation against it by the Director General of Standard Organisation of Nigeria (SON), as a fabrication.
Reacting to the allegation that customs was responsible for the influx of fake and substandard products into Nigerian markets, the Public Relations Officer of the NCS, Deputy Comptroller Timi Bomodi, said it was diversionary tactics.
In a press statement issued on Friday, Mr Bomodi said the statement by the SON DG, Mallam Farouk Salim, was a lie.
Bomodi stated that there is an existing open channel of communication between officials of SON and Customs Area Commands should the need arise for clarifications or interventions and that its officials usually partake in examinations.
"We want to state that the allegations are untrue. The Nigeria Customs Service is fully cognizant that strategic cooperation among security and regulatory agencies lies at the heart of national security, and willfully works in tandem with other security and regulatory agencies, including SON, to achieve national goals.
"Under the Nigeria Integrated Customs Information System (NICIS II), SON and other regulatory agencies of government are linked directly and frequently make inputs in reference to items of significance to their operations.
"At no time has NCS refused to oblige them with any request. Indeed the Nigeria Customs Service even without intervention from SON on its own directs suspicious items bordering on brand and intellectual property rights infringements to them.
"SON has access to our systems, are informed and fully participates in examinations and even go as far as collecting product samples, where necessary, during examinations for their investigations.
"Even the field inspection process chart on the SON official website shows the involvement of SON at the ports and borders during examinations.
"Therefore, this statement ascribed to the DG creates a totally false narrative and is viewed as an attempt to portray the NCS in a negative light.
"It is questionable, raises serious concerns and calls for scrutiny by discerning members of the public. It is also self-condemning, regrettable and exposes SON as being incapable of living up to its mandate.
"If after issuing certificates, participating in examinations, taking samples for further investigations and authorizing release to the NCS, substandard goods find their way into the open market the DG SON should look inwards.
"While success is said to breed opposition, the success of the NCS is not achieved by tarnishing the image of another agency just to look good or score cheap points. Our nation at this time needs every security and regulatory agency to trust and work as a team for our socio-economic wellbeing.
"We urge the DG SON and his agency not to be self-seeking, leave the path of rivalry and collaborate towards achieving national interest", Bomodi said
While fielding questions from journalists in Lagos, the SON DG was asked how fake and substandard products find their way into Nigerian markets despite his men partaking in joint cargo examinations with the customs.
By: Nkpemenyie Mcdominic, Lagos
Nigeria Loses N500.6bn Over Crude Oil Sale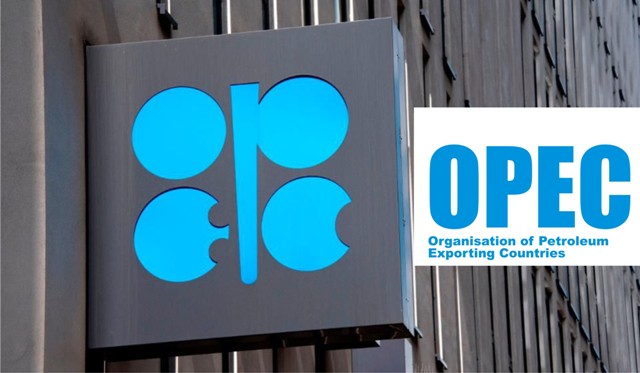 Findings from various oil and gas and statistical reports have indicated that Nigeria lost about N500.6 billion from the sale of crude oil between January and May, 2022.
The Tide's source gathered that the crash in revenue was due to the slump in the country's oil production, which slided by 11.63 million barrels during the period under review.
The source stated that data obtained from different reports of the Organisation of Petroleum Exporting Countries (OPEC) showed that Nigeria produced 1.399 million barrels of crude oil daily in January, which translates to 43.369 million barrels in the entire month.
Production, however, slumped to 1.024 million barrels per day in May, according to crude oil production figures, based on direct communication, indicating a total production of 31.744 million barrels in May 2022, according to OPEC's reports.
The difference between January and May figures implies that Nigeria's oil production crashed by 11.63 million barrels within the five-month period.
Data from Statistica, a globally renowned statistical firm, on the monetary value of the lost oil volumes, also showed that Nigeria had been losing billions of naira monthly due to the persistent plunge in its oil production.
Also, industry figures obtained from Statistica showed that in January, February, March, April and May 2022, the average prices of Brent, the global benchmark for crude, were $86.51/barrel, $97.13/barrel, $117.25/barrel, $104.58/barrel and $113.34/barrel respectively.
This gives an overall average of $103.76/barrel for crude oil during the five-month period.
With an overall average of $103.76/barrel and 11.63 million barrels of crude lost between January and May, it implies that Nigeria's oil revenue crashed by $1.21bn (N500.6bn at the official exchange rate of N415/$) during the period under review.
The source further revealed an indication that Nigeria's oil production kept moving southwards since January, 2022.
This is  according to figures from OPEC reports, which showed that while the country produced 1.399 million barrels per day in January, production crashed to 1.258 million barrels per day in February.
The oil production plunge continued in March, as it dropped 1.238 million barrels per day and further went down to 1.219 million barrels per day in April, with the worst plunge being recorded in May, as the country's oil production slumped to 1.024 million barrels per day, based on crude oil production figures obtained through direct communication by OPEC.