UN Sanctions N' Korea Over Nuclear Weapons
Faced with a fresh refusal by North Korea to give up its nuclear weapons programme, United States Secretary of State Hillary Rodham Clinton said the communist regime has "no friends left" to shield it from United Nations penalties.
"North Korea's continued pursuit of its nuclear ambitions is sure to elevate tensions on the Korean peninsula and could provoke an arms race in the region," Clinton told a news conference after conferring with officials from 26 other countries and organisations. She cited near unanimity on fully enforcing the latest U.N. sanctions against North Korea for its repeated nuclear and missile tests.
Clinton said the U.S. will continue to insist that North Korea return to the bargaining table and verifiably dismantle its nuclear programme. At the same time, she held out the prospect of restoring U.S. diplomatic ties to North Korea and other incentives — actions the Obama administration would be willing to consider only if the North Koreans take irreversible steps to denuclearize.
Just before she spoke, a North Korean official declared that six-party talks on denuclearising North Korea was over. And the North Korean Foreign Ministry ridiculed Clinton, saying in a statement that she has "made a spate of vulgar remarks" that "suggest that she is by no means intelligent."
Before departing for Washington after a weeklong trip to India and Thailand, Clinton offered a somewhat more optimistic message about another trouble spot on the U.S. foreign policy agenda: Myanmar, the military-run southeast Asian nation also known as Burma.
"There is a positive direction that we see with Burma," she said. She praised Myanmar's government for committing to enforce the U.N. sanctions against North Korea, calling it important in light of Myanmar's suspected secret military links to North Korea.
And she suggested Myanmar may have played a role this month in persuading a North Korean cargo ship suspected of carrying weaponry in violation of the sanctions to return home instead of continuing to its destination, which U.S. officials said was probably Myanmar.
Clinton also called on Myanmar to unconditionally release democracy leader Aung San Suu Kyi, who is accused of violating the terms of her house arrest.
On North Korea, Clinton stressed a point she has made repeatedly — that a fully nuclear North Korea might compel other countries in Asia to follow suit. She mentioned no names, but Japan and South Korea are thought to be among those that might go nuclear under circumstances in which they felt threatened by the North and less than fully confident of protection under a U.S. nuclear umbrella.
Clinton also said, "I wanted to make very clear that the United States does not seek any kind of offensive action against North Korea." She said a North Korean delegate at Thursday's meeting complained of being subjected to U.S. nuclear threats, but she said this showed a disconnect with reality, given that U.S. nuclear weapons were removed from South Korea nearly 20 years ago.
She said the world — including China, which has been North Korea's most loyal supporter — has made it clear to Pyongyang that it has "no place to go."
"They have no friends left that will protect them from the international community's efforts to move toward denuclearization," she said.
Just moments before she spoke at this southern Thai seaside resort, a spokesman for the North Korean delegation at the Phuket conference said his government will not return to six-party talks with the U.S., Japan, South Korea, China and Russia, citing the "deep-rooted anti-North Korean policy" of the United States.
"The six-party talks are over," Ri Hung Sik said.
The Phuket forum, known as the Asian Regional Forum and drawing senior officials from 27 nations, is one of the rare instances of U.S. and North Korean diplomats appearing together, although U.S. officials said there was no substantive contact. Clinton told the news conference she was disappointed in what she heard from the North Korean delegate who addressed the conference.
"The question is: Where do we go from here?" she asked.
Her reply, essentially, was that the U.S. and its negotiating partners will not back down from their insistence that North Korea not only resume negotiations but scrap its nuclear program in a verifiable way and return to the Nuclear Non-Proliferation Treaty. And she said the U.N. sanctions will be applied as strictly and fully as possible.
"The bottom line is this: If North Korea intends to engage in international commerce its vessels must conform to terms" of the U.N. sanctions, "or find no port," she said.
Clinton said the Obama administration would soon send Philip Goldberg, its coordinator for implementing the U.N. sanctions that were approved by the Security Council in June, back to Asia for a new round of consultations on enforcement.
And, in what she called an illustration of U.S. concern about the welfare of North Korea's people, Clinton said the administration intends to appoint a special envoy to focus on North Korean human rights.
North Korea's Foreign Ministry, still smarting from an earlier Clinton comment likening the regime to "small children" demanding attention, released a statement Thursday saying: "We cannot but regard Mrs. Clinton as a funny lady as she likes to utter such rhetoric, unaware of the elementary etiquette in the international community. Sometimes she looks like a primary schoolgirl and sometimes a pensioner going shopping."
CAS Lauds Troops For Exceptional Performance In South-East Operation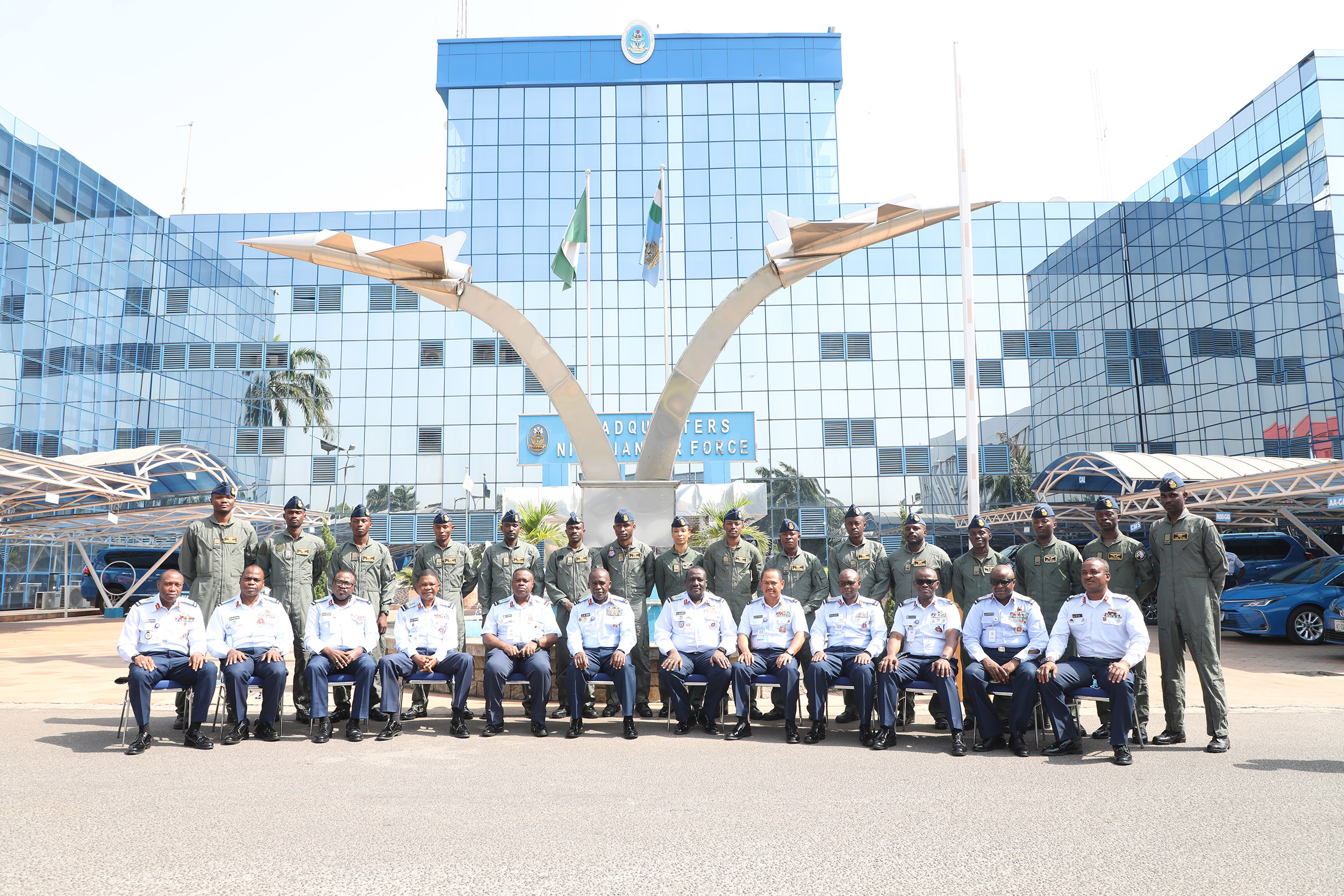 Chief of Air Staff (CAS), Air Marshal Hassan Abubakar, has lauded Nigerian Air Force (NAF) troops for exceptional performance in ongoing Joint Task Force in the South-East code-named "Operation Udo Ka II".
Abubakar said this yesterday in Enugu during his maiden visit and tour of operational and training assets and facilities within NAF Ground Training Command (GTC), Enugu.
He noted that NAF troops had done exceptionally well and recorded series of success in the joint operation meant to keep the South-East safe and secured for all.
The CAS noted that the GTC Command was highly important to NAF as it housed the ground component (non technical component) as well as a unit of air component necessary to ensure the attainment of the mandate of NAF.
He said: "Today, we are in Enugu, which is the host of the GTC Command in our maiden visit and we are here to interact with the NAF personnel, see the facilities and infrastructure on ground.
"We are also here to encourage the personnel to continue to do the good job they had been doing before now.
"The GTC Command and the Air Training Command are key to all of our activities in NAF and the two commands ensure we have the adequate and skilled manpower for all our activities and operations.
"I am also here to strengthen our activities within Operation Udo Ka II, which Enugu is the headquarters, and see how we can achieve greater successes more than what we are having now and ensure that South-East is totally secured."
He disclosed that 750 personnel were currently undergoing training and would be graduating between December 2023 and January, 2024.
"These training are important to us in terms of our operation; and the current number is very significant amount of manpower to be injected into our operations and other activities in the country," he said.
On the inspection in the new GTC Command Headquarters, new 553 Base Services Group (BSG) Headquarters and BSG Annex; Abubakar said that he was quite satisfied and impressed with the pace, level and quality of work done already.
"I have taken out time to inspect the projects and asked questions about the projects and I tell you that I am satisfied with what are on ground and all our assets and facilities are well maintained and protected," he said.
The NAF boss commended NAF officers, airmen and airwomen in GTC Command for "doing a good job and keeping the flag flying high" as well as extolled their sacrifices and commitment to duties as well.
"I am very happy for their performance. We at the NAF headquarters, we are doing all we can to make sure they have all the necessary support and equipment as well as welfare and accommodation to carry out their jobs effectively," he said.
He assured NAF personnel of doing more by providing all necessary infrastructures to ensure the maximum working of the GTC Command.
The CAS also inaugurated a renovated airmen's club and new Mrs Rakiya Abubakar Children's Park as well as inspected the water treatment and reticulation system and the hospital within NAF Base, Abakpa in Enugu.
UNIBADAN Lecturer Wins Best Thesis Dollar Prize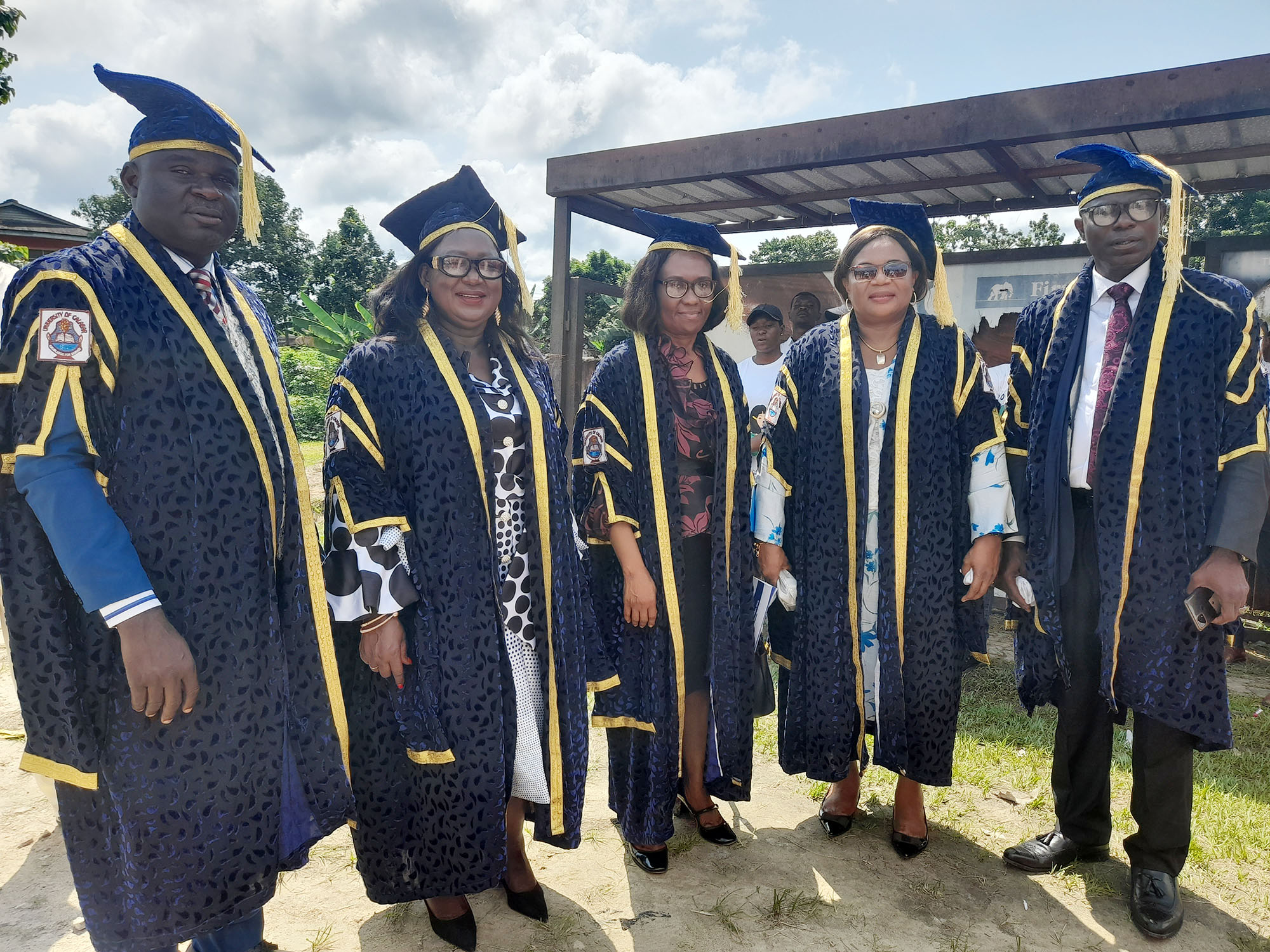 The Institute of African and Diaspora Studies (IADS), University of Lagos, has announced Dr Muhammad Ribadu as winner of this year's Rahamon Bello Best Ph.D thesis in African Studies award.
The Director of the institute, Prof. Muyiwa Falaiye, made the announcement in a statement issued to newsmen yesterday in Lagos.
Ribadu, of the University of Ibadan, will be rewarded with a total of 1000 dollars, a plaque and a certificate.
Falaiye said a total of 18 entries for the 4th edition of competition were received from various universities in Nigeria, Kenya and South Africa
He gave the title of the winning thesis as: The Social Context of Gentrification in Lagos State; Ph.D (Jan. 2023) Department of Sociology, University of Ibadan.
"The first runner up for this competition was Oluwaseyi Popogbe, currently a lecturer at the Department of Economics, Crawford University in Ogun.
"The title of his thesis is: Social Exclusion and Poverty in Selected Coastal Slum Areas in Lagos State; Ph.D (Dec. 2022) Department of Economics University of Lagos.
"The second runner up position went to Dr Charles Akwen, currently a lecturer at the Department of English, University of Lagos.
"Akwen's thesis is titled: Notions of Identity in the Literary Creativity of Odia Ofeimun and Yang Mu; Ph.D (Dec. 2022) English Literature, University of Lagos," the director stated.
He said that both the first and second runners up would be awarded plaques and certificates in recognition of their contributions and hard work.
Falaiye noted that the competition was in honour of Prof. Rahamon Bello, who was the 10th Vice Chancellor of the university, at the time the institute was inaugurated.
The prize money is usually donated every year for the award by friends of Prof. Bello.
Falaiye said that Dec, 6, had been fixed for the presentation of the awards.
The Tide source reports that the award was first presented in 2020.
States, LGs Lack Infrastructure To Manage Ecological Fund, Shun Queries – Perm Sec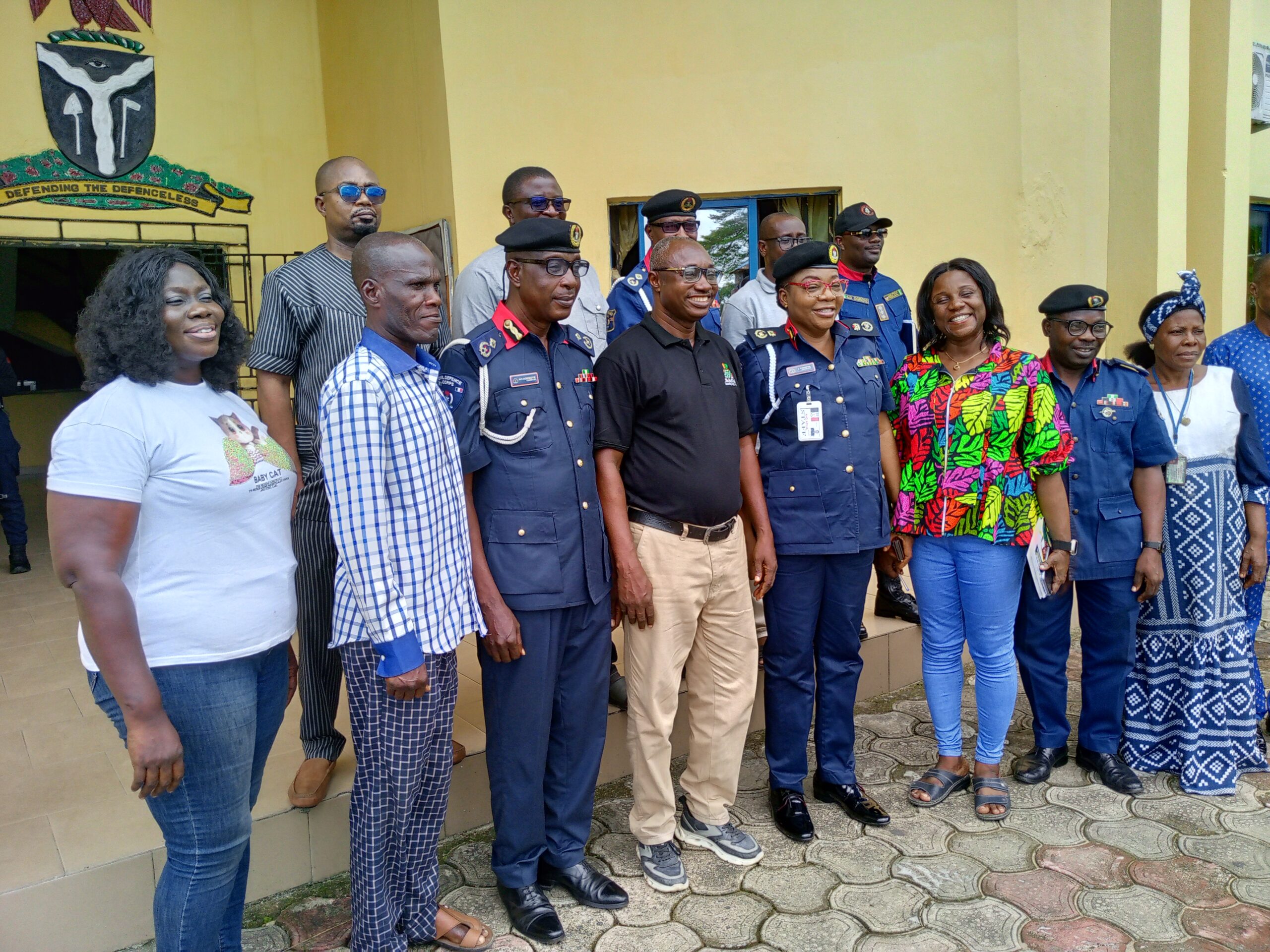 The 36 states of the federation and the 774 local government councils have no structure in place to manage Ecological Fund.
The declaration was made in Abuja, yesterday, by the Permanent Secretary, Ecological Project Office, Malam Shehu Ibrahim.
Ibrahim made the declaration at an interactive session with the House Representatives Committee on Ecological Fund.
He said since states and local governments began to share the fund with the Federal Government they had not been able to put structures in place to manage their share.
The Ecological Fund is an intervention fund by the Federal Government to address the multifarious ecological challenges in various communities in the country.
Ibrahim told the house committee that the sharing of the fund among the three tiers of government followed a court decision.
He said governors and local council chairmen never welcomed queries about how they deployed the ecological funds.
"It is a `no-go' area,'' he quipped.
"They don't want to see officials of the Ecological Project Office near them; so we cannot ask them how they spend the money,'' he added.
Ibrahim said also that all motions by the National Assembly regarding intervention on ecological project matters had been treated.
"The Ecological Project Office acts expeditiously on documents sent to it to solve problems; it looks at some of the gaps within the motion and tries to fill the gaps, and we have had more than five of such motions.
" The Ecological Project Office does not handle funds; it only appraises projects and makes recommendations to the president,'' he said.
The permanent secretary explained that it is the Ministry of Finance that manages the fund and the projects.
He stressed that it was a misconception that the Ecological Project Office is in charge of funds and at liberty to decide on where projects would be sited with the money in its coffers.
He said whenever there were interventions; the Ecological Project Office informed affected communities and went with the contractor to hand over the projects to the community.
This is to enable the community to take ownership of the intervention and communicate their observations to the project office.
Responding, Rep. Sani Jaji (APC-Kaura Namoda/ Birnin Magaji), chairman of the committee, said there should always be stakeholders engagement before embarking on ecological fund intervention projects.
He noted that the projects were stakeholders' projects and failure to include the stakeholders would always lead to security breach.
"So many things happened with UNICEF's polio vaccine rejection; but when it included stakeholders, people began to accept the vaccine.
"It is critical to involve stakeholders and ensure equity. Security cannot be the reason why you won't execute projects in certain parts of the country.
"The perception about your office is that there is money out there; so you need to change that perception and let people know that you have limitations about the execution of projects,'' he said.
Jaji challenged the Ecological Fund Project Office to provide the needed advice to the president to enable him to take the correct steps.