Insurance Operators Decry Poor Industry Returns
The insurance sector of the nation's economy has been described as performing below its potentials as the companies in the sector released the financial results to the public.
According to capital market operators the sector has not lived up to expectation despite high hopes by the shareholders during the recapitalisation exercise in the industry.
However, they believe that the sector still has more to offer as it is still performing below its potential on the Exchange in terms of capital appreciation and returns on investment to its shareholders.
Yomi Osunrinde, the General Manager of Integrated Trust and Investment Limited, stated that the poor performance of insurance companies is a reflection of what is happening in the economy.
Osunnde added that the global economic meltdown seriously affected the sector. He pointed out that the consciousness level of insurance in the country is still low, stating that by the time the need for insurance is made compulsory by the government the level of their profitability will go up and they will be able to generate a lot of income. He foresees bright prospect in the industry in the nearest future.
Also speaking, the Managing Director of Laksworth Investment & Securities Limited, Mr. Kayode Awotite, noted that insurance services cannot be likened to that of the banks.
Awotite agreed with Osunnde's view that insurance companies should embark on enlightenment campaign to change the age-long perception that insurance companies find it difficult to remit premium as and at when due.
However, Mr. Emma Eze, a broker with DBSL Securities Limited, described insurance stock as penny stocks which are associated with low dividend payout.
He noted that all of them are kin a stable colum because their dividend and bonus is constant even though it may not be impressive.
Recently, Regency Alliance and Staco Insurance Plc released their audited results ended December 31, 2008.
Regency Alliance posted a turnover of N1.71 billion as against N1.21 billion representing an increase of 40.91%. the company's profit after tax stood at N312.06 million compared to N237.54 million in 2007.
While Staco Insurance's result showed a turnover of N4.38 billion as against N2.82 billion; its profit after tax was N543.42 million, down fromN758.01 million in 2007, indicating 28.44% drop.
Board of directors of both companies recommended a dividend of N0.02 and a bonus scrip issue of new share for every 10 shares held by shareholders.
Don Advocates Diversity for Economic Growth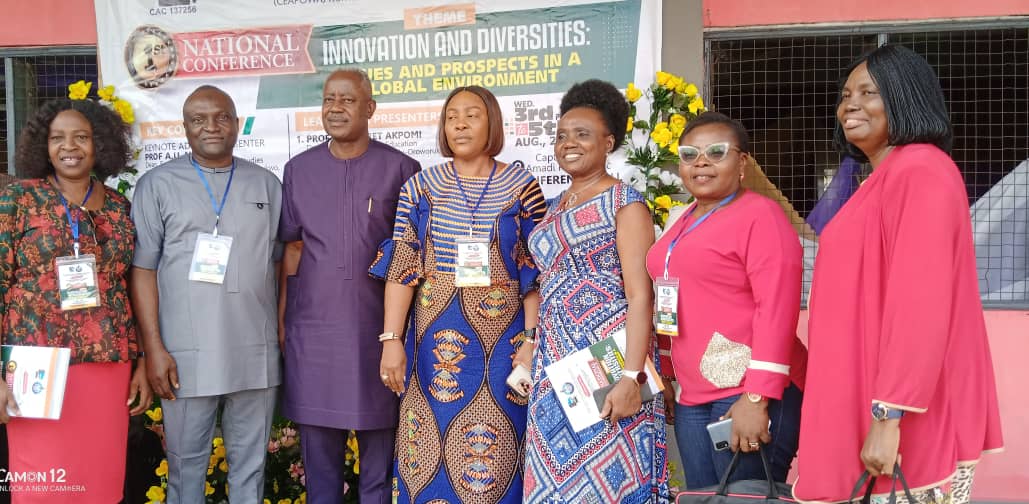 A university Don, Professor Anthony U. Nnodim, has called on companies to diversify in other to be economically relevant to society.
Prof Nnodim, who made the call, Thursday, at the first National Conference of the Association for Encouraging Qualitative Functional Education in Nigeria, in collaboration with Captain Elechi Amadi Polytechnic Women Association, Port Harcourt, said any company that does not diversify will easily 'die'.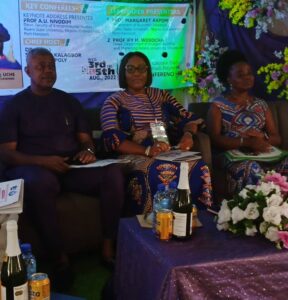 According to him, the phrase, "diversify of die", amounts to a warning to corporate organisations of the danger of staying the same place for too long.
He said it is "a reminder that to avoid stagnation, companies must innovate. In today's global environment, diversity is the bedrock of innovation.
"Diverse and inclusive team is the engine room within which innovations develop through the combination of desperate ideas and desciplines in ways that look weird in the first instance, but culminate into emergence of real innovation", he said.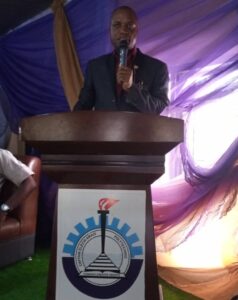 Nnodim, who made the call in his Keynote address tittled, "Innovation and Diversification: Issues and Prospects in a Global Environment ", said diversification has numerous prospects.
One of the key prospects, he said, is that diversification improves critical thinking and problem-solving skills.
This, he explained, "would provoke critical thinking that provides alternative approaches to finding solutions to identified problems".
Other prospects, he continued, include enhanced employees growth and development, unification of diversified strength, and encouragement of innovations.
In her Keynote address, Prof. Margaret E. Akpomi harped on the need for Nigeria to emulate what she called "the Australian Model of Education" christened "Technical And Functional Education (TAFE).
"What it (TAFE) does is that they first of all identify the needs of the society, and then they build-in the needs of the society into the curriculum, and it is with that they bring up their citizens to fill in various manpower positions in the society. We can borrow a leaf from here", she said.
In her welcome address, the President, Captain Elechi Amadi Polytechnic Women Association (CEAPOWA), Dr. Victoria O. Sam-Kalagbo, explained that the conference, with the theme, "Innovation and Diversities: Issues and Prospects in a Global Environment ", is in line with the CEAPOWA's objective of contributing to societal growth.
"The aims and objectives of CEAPOWA are, among others, to organize conferences, workshops, seminars and symposia aimed at impacting positively on Members of the association, the entire polytechnic community, and society at large.
"This conference provides a rare platform for scholars in various disciplines to examine and prescribe practical innovative and diversified strategies, approaches, and mechanisms to contain the multifarious global threats and challenges in education, economy, politics, business, technology, Entrepreneurship, etc.", She said.
By: Sogbeba Dokubo
NECA Wants Forex Allocation Prioritisation To Manufacturers 
The Nigeria Employers Consultative Association (NECA) has urged the Federal Government to give priority of allocation of available forex to manufacturing and other productive sectors of the economy as forex scarcity persists.
Director-General, NECA, Mr Wale Oyerinde, while speaking on the state of the economy in Lagos, called for a holistic and multi-pronged approach towards resolving the challenges faced by the nation.
He urged the Federal Government, as a matter of urgency, to  encourage the development of modular refineries as a precursor to total subsidy removal.
Oyerinde said, "In the medium term, the Federal Government should, as a matter of urgency, fix the four national refineries and encourage the development of modular ones as a precursor to total removal of fuel subsidy.
"With over N5tn budgeted for subsidy payment in 2022, an amount larger than the budget for education and agriculture, this is unrealistic and unsustainable.
"Economic interventions aimed at improving living standards (to stimulate consumption) and enterprise sustainability (to promote job creation) should be implemented.
"While forex scarcity persists, allocation of the available forex to manufacturing and other productive sectors of the economy should be given priority."
According to him, this was better time for the government to deepen its engagement with the Organised Private Sector, adding that the government's efforts to salvage the economy was commendable.
He said "the nation is currently faced with multiple challenges, with dire combination of spiraling inflation, rising energy cost (aviation fuel, diesel, etc.), scarcity of forex, dwindling value of the naira, an almost comatose aviation sector, stuttering education system, rising debt, depleting foreign reserve and rising fuel subsidy expenses among others, which threatens to lay bare the country's economy.
"There is no better time for government to reappraise current economic policies and deepen its engagement with the Organized Private Sector. While Government's effort to salvage the economy is commendable, there is, however, need for a More holistic approach to resuscitate the stuttering economy", he said.
Agency Puts Nigeria's Gas Flaring Losses At N891bn
The Nigerian Oil Spill Monitor, a sub of the Oil Spill Detection and Response Agency (NOSDRA), has put the losses in gas flaring in Nigerian at N891 billion.
The oil spill agency in a release on Sunday said Nigeria lost N891 billion to gas flaring in 18 months.
It revealed that the country lost a total of N707 billion in 2021 and N184 billion in the first half of 2022, totaling N891 billion.
According to the NOSDRA report, oil and gas companies operating in the country flared a total of 126 billion standard cubic feet (SCF) of gas in the first half of 2022, leading to a loss of $441.2million (about N183.54 bn) in the six-month period.
On the other hand, in 2021, about 23,862.271 barrels of oil (3,770,238.864 litres/119 tanker trucks) were spilled.
Brent International was sold for an average of $71 per barrel in 2021, bringing total revenue loss in that year to $1.7million
The estimation put the equivalent of the volume of gas flared in the first half of 2022 to carbon dioxide, CO2 emission of 6.7 million tonnes in the oil producing areas, which was 4.56 per cent higher than the 120.5 billion SCF of gas flared in the second half of 2021, and capable of generating 12,600 gigawatts hours of electricity.
Also, the quantity of gas flared in the first six months of 2021 was capable of generating 14,000 gigawatt-hour of electricity, and an equivalent of 7.4 million tonnes of CO2 emission.
Giving a breakdown of the gas flared in the country in the first six months of 2022, the agency disclosed that while companies operating in the offshore oilfields flared 62.2 billion SCF of gas, companies operating onshore flared 63.9 billion SCF of gas, valued at $223.6 million.
In 2021, there were around 382 publicly available oil spill records. Out of the 382 occurrences, a total of 33 of these oil spill sites were not visited by a joint investigation team, and 122 of these had no estimated quantity of oil spilled provided by the companies involved.
Two major oil spills were recorded in 2021, with over 250 barrels spilled into inland waters, or over 2,500 barrels spilled on land, swamp, shoreline and open sea, the report said.
By: Corlins Walter