Sectarian Violence: Urhobo Community Canvasses Death Sentence, Life Jail For Killers, Arsonists
Worried by the incessant sectarian violence in Plateau state in the past 10 years, and its attendant aftermath, the Urhobo community in Jos, has canvassed for summary execution and life jail for murderers and arsonists respectively.
Members of the community, who stormed the judicial commission of inquiry into the mayhem in Jos, the state capital, on Nov. 28, last year, in their traditional dress, with resources control hats, lamented that it lose physical property worth N91m.
Besides, the community which disclosed that it came to Jos in 1880 stated that 59 of its members were affected by the riots. Mr. Madiaga Emudinohwo, a builder and quantity surveyor, who presented the community's memo No. JCI/J/196/2009, told the commission that his community lose four persons to the riots.
He lamented that the "push" by Hausa Muslims in Jos was a "thrust in the soul of Nigerian". The mayhem, he stressed would re-occur if necessary measures were not taken. Consequently, he advised the Hausa-Fulani Moslems to sheath their swords, and employ lawful means of seeking re-dress.
Emudinohwo further canvassed for the establishment of Army Barracks in the volatile areas of Jos metropolis. According to him, the Maxwell Kobe Cantonment, Rukuba, Headquarters of 3 Armoured Division of Nigerian Army is too far from Jos as far quelling riots was concerned. According to him, the Moslems fundamentalists have capitalized on that to attack Christians before the arrival of the military personnel.
Meanwhile, a lecturer on the payroll of university of Jos, Mrs. L.T. Oriade told the commission that she lose N8m worth of property, her academic credentials, and her children's own to the riots, Mrs. Oriade, 60, who told the commission that she is a widow, lamented that everything she acquire in life were destroyed during the mayhem.
Foundation Wants Intensified Fight Against HIV Infections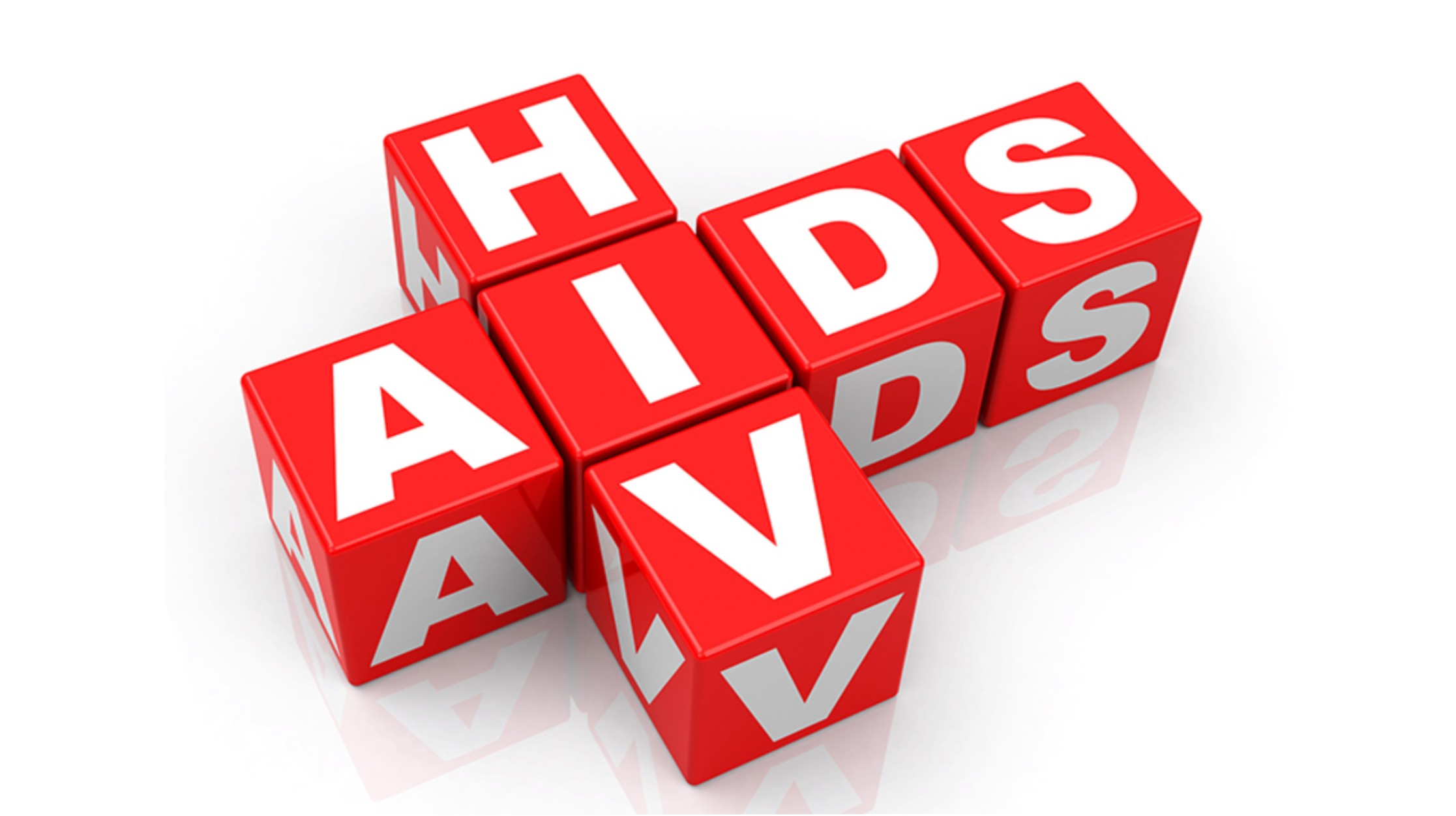 A Non-Governmental Oroganization (NGO), AIDS Healthcare Foundation (AHF), has called on world leaders and stakeholders to redouble efforts towards HIV prevention, testing, and treatment to slow the rising new infection rates.
This is contained in a statement signed in Abuja by the Advocacy and Marketing Manager, AHF, Nigeria, Mr Steve Aborisade, ahead of the World AIDS Day (WAD) yesterday.
The WAD, which has its theme as "It's Not Over", seeks to remind world leaders, global public health institutions and civil society that much work needs to be done to end the AIDS epidemic.
Chief of Global Advocacy and Policy AHF, Terri Ford, said the world has come too far in the fight against HIV and AIDS to let the decades of progress slip away.
He, however, urged the world leaders to relight the fire in the HIV and AIDS fight by putting an increased focus on test and treat, as well as also addressing late HIV presentation.
Ford said; 'We were glad to see the resilience of HIV programmmes worldwide during and after the pandemic.
"However, the latest UNAIDS data shows that the global HIV/AIDS response needs reinvigorating, making the theme even more relevant for this year's World AIDS Day.
"UNAIDS reported 1.5 million new HIV infections in 2021, which were 1 million more than the global target of 500,000 and an estimated 650,000 deaths from AIDS-related illnesses.
AHF Africa Bureau Chief, Dr Penninah Lutung, said the most recent UNAIDS statistics shows that more than 38 million people were living with HIV and AIDS worldwide.
He added that more than 40 million people have died from AIDS-related illnesses since the start of the HIV epidemic.
He also said millions of people were accessing lifesaving antiretroviral therapy, while more still desperately needed it.
"HIV response in parts of Africa has held strong through the adversity brought on by the COVID-19 pandemic.
'`Also new HIV infections are rising in others, and young women and girls remain disproportionately affected, particularly in sub-Saharan Africa", Lutung said.
Young Women Need Information, Knowledge On Menstruation -MWAN
The Medical Women's Association of Nigeria (MWAN), Oyo State, says young females need valid information and right knowledge to understand the concept of menstruation.
President of MWAN, Dr Oyindamola Adeyemi, made the assertions in Ibadan, while distributing a book entitled: "What Our Adolescents Are Asking About Menstruation ?" to selected public schools.
The Tide's source reports that the Association donated the book to four public schools in Bashorun area of Ibadan at an event held at Oba Akinleye Memorial High School, Ibadan.
Adeyemi said the book would empower young girls, parents and teachers with valid information about menstruation, sexual and reproductive health, which she said, had been well researched by a team of experts.
She said that culturally, limited discussions on menstrual and sexual-related matters encourages widespread dissemination of false information.
According to her, this is worsened by our girls seeking answers to their concerns from their peers and social media where they also encounter false information.
Adeyemi said the wrong information, therefore, made them vulnerable for unscrupulous elements in the society to prey on their innocence.
"Therefore, it is important that our young girls have access to valid information, which addresses their concerns and ensures that they are well equipped with the right knowledge they need to understand the concept of menstruation, feel comfortable with it, make the right decisions and ultimately safeguard their reproductive health," she said.
Also, the State Commissioner for Education, Mr Rahman Abduraheem, represented by Deputy Director Schools in the ministry,Mrs Felicia Oyerinde, charged the girls on some valuable tips to maintaining hygiene.
"Changing your pad every four hours, cleaning your reusable pads properly, keeping your Vaginal area clean and wearing comfortable clean underwear, among many more hygienic ways, which can be cultivated by you all to ensure your wellbeing," he said.
Safe Transport, Security, Key To Nation's Growth, Development – Stakeholders
The Nigerian Army,  alongside other stakeholders have reiterated the importance of safety and security in developing the transportation sector and engendering growth of the nation.
They spoke at the 4th National Transportation Summit of the Chartered Institute of Transport Administration of Nigeria (CIOTA) in Abuja with the theme "Transport Safety and Security Administration in Nigeria".
According to the CIOTA President, Dr Bashir Jamoh, the theme is carefully chosen to proffer solution to the challenge of insecurity affecting the various modes of transportation in the country.
Jamoh, who was represented by Prof. Samuel Odewumi of Lagos State University (LASU), said, "this particular summit was on safety and that is the big elephant in the room. All the modes are under threats.
"The air, though regulated by the international agency, has safety as always their first line of consideration in everything.
"The railway that we thought is the safest and easiest, has come under threat and we don't need to remind ourselves what the situations are now with the rail.
"Water transport is the same thing. The road is not in any way better. It carries about 90 per cent of our mobility but it is heavily challenged.
"So, CIOTA feels safety should be the focus. Transport is at the neck of mobility and economy. So, we must do all we can to secure it."
The Executive Secretary, Nigerian Shippers Council (NSC), Emmanuel Jime, represented by Mr Cajetan Agu, NSC's Director of Consumer Affairs, said without security and safety, transport could not develop.
"And transport itself happens to be the catalyst for the development of the economy.
"When you look at the transportation system generally, you will discover that what we have as a system needs a surgical review.
"You can see the sanity on the road when you travel outside Nigeria; so in our capacity as the port economic regulator, what we are charging this summit is to ensure they assist in coming up with standard.
"There must be standard for road, rail, maritime; it is only when we have standard that even the issue of safety and security comes in.