Paraguay: Farmers Get $10m From World Bank
The international Finance Corporation (IFC), a subsidiary of the World Bank Group says it has provided a $10 million working capital facility to Frantera Agro-pecuaria del Paraguay (S.A.) to support farming operations in Paraguay.
In a release, the corporation said its financing will help bring farm land into substainable production and create opportunities for rural development.
Agriculture plays an important role in Paraguayan economy, with more than 42 per cent of the population living in rural areas and dependent on agriculture for livelihood. It represents about 25 per cent of the GDP, 30 per cent of employment, and almost all registered exports.
Frontera Agropecuaria del Paraguay, is a member of Desarrollo Agricola del Paraguay Group, the DAP Group, which is an industrial –scale agricultural farming company producing soyabeans, corn, and sunflowers in Paraguay.
"IFC's support will allow the company to finance its working capital needs property and enhance its competiveness," said DAP President Pascual Rubiani. He said the IFC investment will help develop agricultural farming, "based on triple bottom-line model-social inclusion, environmental care and substainable economic results.
Oscar Chemerinski, Director of IFC's global Agric business Department, said "IFC financing will play an important counter cyclical role during the current financial crisis. IFC will be providing financing to Paraguay's agriculture farming sector to support local players like the DAP Group that adopts sustainable farming practices. The investment is expected to contribute to rural economic development and increase food supply."
IFC's strategy in Paraguay is focused on supporting access to finance for micro small and medium enterpreises, promoting global trade, and providing advisory services to improve the investment climate. Key sectors include infrastructure particularly in the areas of transport, electricity, agric-business development, and financial markets.
The corporation creates opportunity for people to escape poverty and improve their lives. It fosters sustainable economic growth in developing counties by supporting private sector development, mobilising private capital and providing advisory and risk mitigation services to businesses and governments.
DAP on the other hand is a business group with significant Paraguayan and international investments. It is setting a new management benchmark for agribusiness in Paraguay by introducing the triple-bottome-line mode-economic, social, and environmental-and works in partnership with the civil society and rural neighbouring communities. Meanwhile, its committee on Development Effectiveness (CODE) has considered the report entitled "Independent-Evaluation Group (IEG). It did this together with the Draft Management Response (DMR).
In the report, the committee commended IEG for a comprehensive- evaluation and generally agreed with the main thrust of its recommendations.
It expressed its pleasure that overall, IFC achieved high development results in most of its investments and advisory services (AS) operations.
It said some members asked management to present an action plan for implementing these recommendations and that members agreed on IEG's recommendation for IFC to be prepared to address the many of the challenges ahead given the current global financial crisis, including balancing between the need to protect the portfolio and the need for IFC to play what they called a counter-cyclical role.
FG, States, LGAs Share N736.782bn In Oct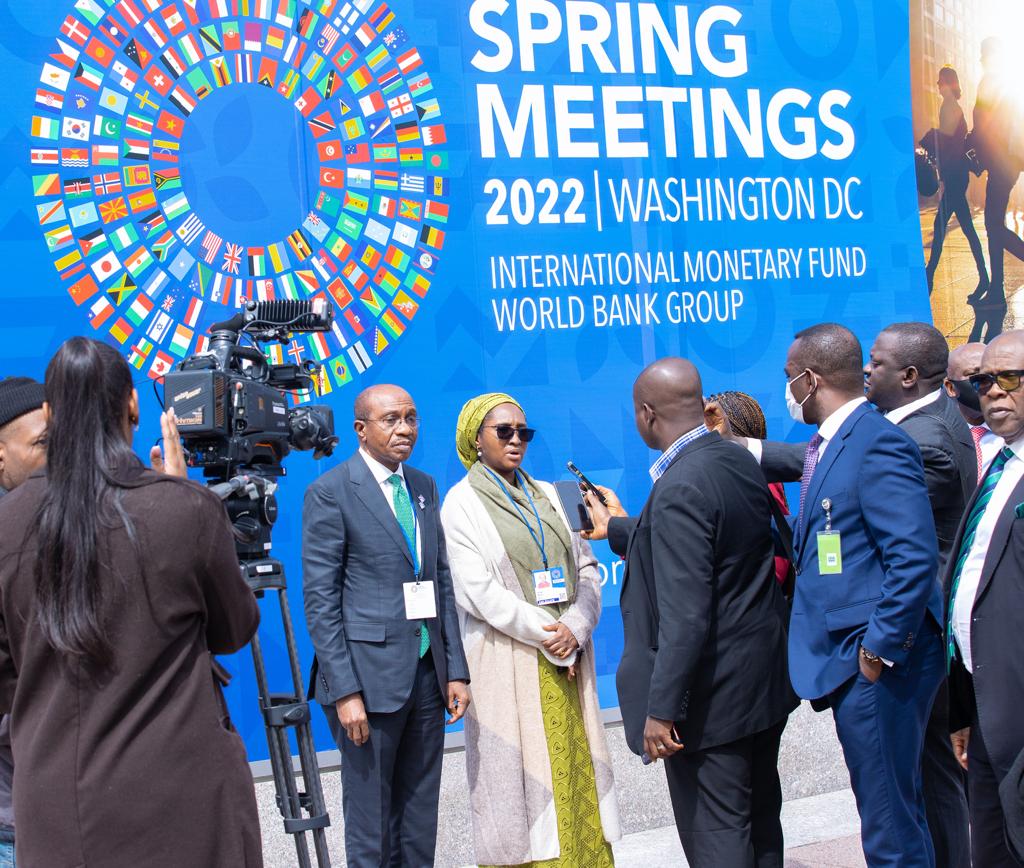 The Federation Account Allocation Committee (FAAC) has disbursed N736.782 billion from October 2022 Federation Account Revenue to the Federal Government, States and Local Government Councils.
This amount was augmented by an additional N70 billion distributed to the three tiers of government.
Federal Government received N36.876 billion, States got N18.704 billion, Local Government Councils received N14.420 billion.
An extra N30 billion Augmentation was made from non-oil revenue and distributed, with Federal Government getting N15.804 billion, States getting N8.016 billion, and Local Government Councils getting N6.180 billion.
According to the communiqué at the end of the FAAC, at the meeting for November 2022, the N736.782 billion total distributable revenue was made up of N417.724 billion distributable statutory revenue; N213.283 billion Value Added Tax (VAT) revenue; N5.775 billion Exchange Gain revenue.
In October 2022, the total deductions for cost of collection amounted to N33.555 billion and total deductions for transfers, savings and refunds was N186.749 billion.
The balance in the Excess Crude Account (ECA) still remains at $472,513.64.
The communiqué confirmed that from the total distributable revenue of N736.782 billion, the Federal Government received N293.955 billion, the State Governments received N239.512 billion and the Local Government Councils received N177.086 billion.
The total sum of N26.228 billion was shared to the relevant States as 13 percent derivation revenue.
Gross statutory revenue of N622.270 billion was received for the month of October 2022. This was lower than the sum of N825.710 billion received in the previous month by N203.440 billion.
From the N417.724 billion distributable statutory revenue, the Federal Government received N206.576 billion, the State Governments received N104.778 billion and the Local Government Councils received N80.779 billion. The sum of N25.591 billion was shared to the relevant States as 13 percent derivation revenue.
For the month of October 2022, the gross revenue available from the Value Added Tax (VAT) was N229.041 billion. This was higher than the N203.960 billion available in the month of September 2022 by N25.081billion.
The Federal Government received N31.992 billion, the State Governments received N106.642 billion and the Local Government Councils received N74.649 billion from the N213.283 billion distributable Value Added Tax (VAT) revenue.
The N5.775 billion from the Exchange Gain revenue was distributed as follows: the Federal Government received N2.707 billion, the State Governments received N1.373 billion, the Local Government Councils received N1.058 billion and the relevant States received N0.637 billion as 13 percent derivation revenue.
According to the Communiqué, in the month of October 2022, Value Added Tax (VAT) and Companies Income Tax (CIT) increased significantly while oil and gas royalties, Petroleum Profit Tax (PPT) and Import Duty recorded considerable decreases.
$1bn Looted Funds Recovered Since 2015 – Malami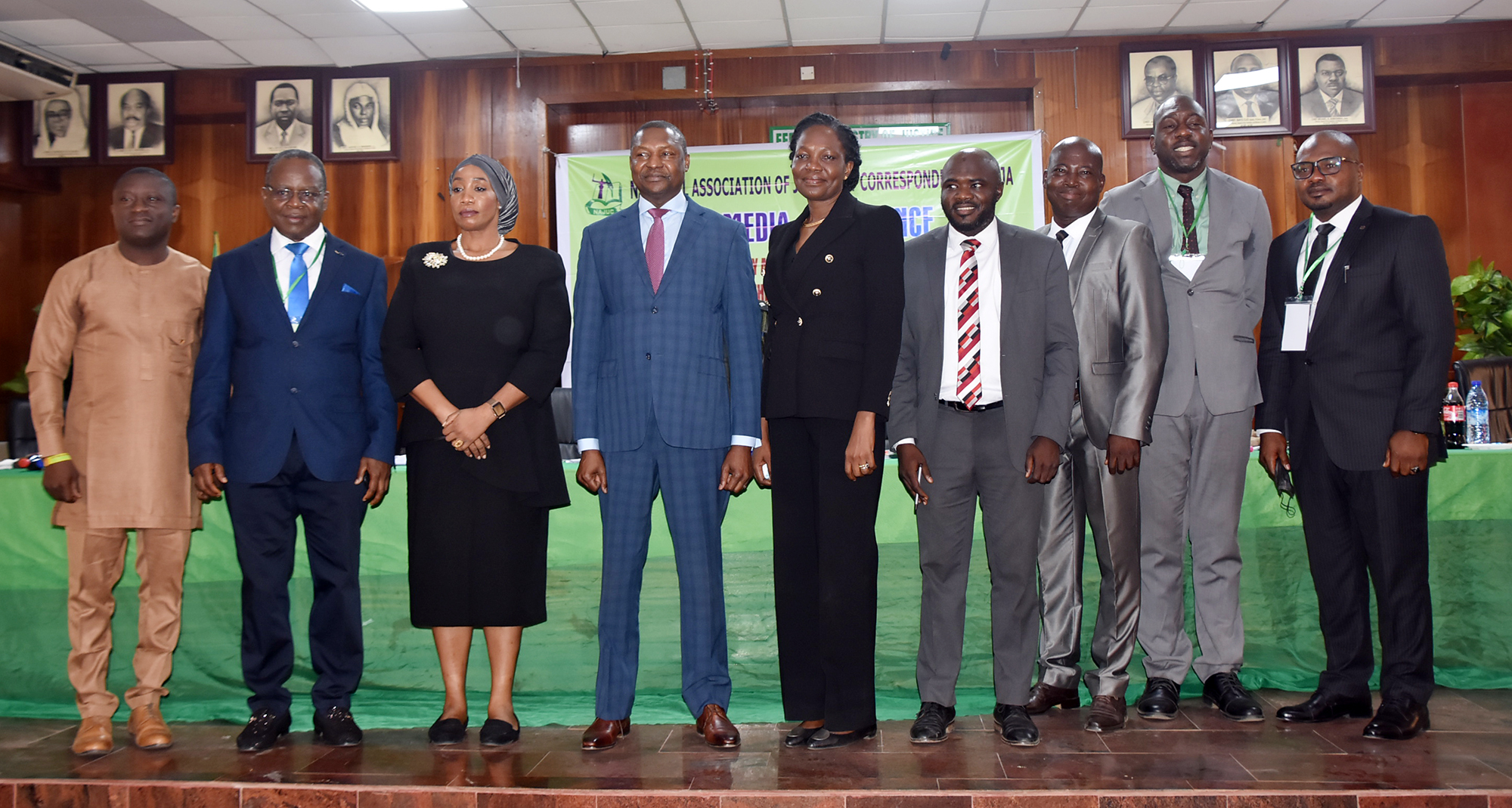 Nigeria's Attorney-General and Minister of Justice, Abubakar Malami, has revealed that the current administration has so far recovered about $1 billion looted funds till date.
Malami disclosed this while briefing State House Correspondents after the week's Federal Executive Council (FEC) meeting presided over by President Buhari at the Presidential Villa, Abuja.
He also disclosed that Council has approved a new Anti-corruption Strategy Document to strengthen anti-graft campaigns in the country.
He said the recovered assets had been deployed to various sectors of the economy, including poverty alleviation.
Malami also expressed government's concern over cases of budget padding, which he described as worrisome, noting that every necessary measure would be explored to address it.
Minister of Humanitarian Affairs, Disaster Management and Social Development, Hajiya Sadiya Umar Farouq, had blamed the Minister of Finance, Budget and National Planning, Zainab Ahmed, for adding N206bn to the Humanitarian Affairs Ministry's budget.
Nigeria Loses $2bn To Oil Theft In Eight Months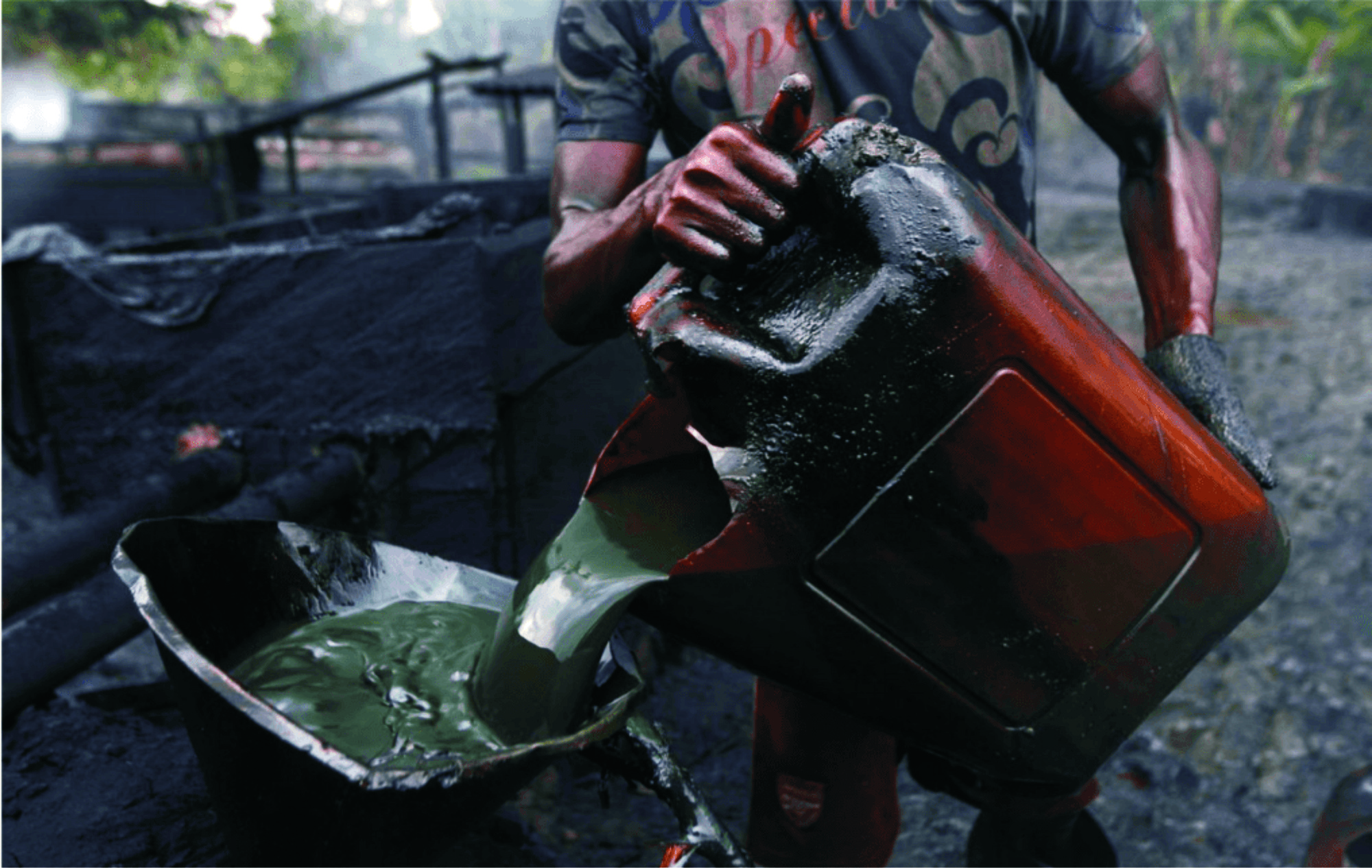 The ad-hoc committee set up by the Senate to investigate oil theft and consequent damage on the nation's economy has said Nigeria lost   $2 billion (an equivalent of N1.3trillion) to oil theft between January and August this year.
The committee's report, which was adopted by the Senate in plenary on Tuesday, made far-reaching recommendations for stemming the tide.
It, however, failed to name a single person or corporate entity carrying out the oil theft.
In one of its findings, the committee said, "Nigeria lost over $2bn to oil theft between January and August 2022, with consequent loss of revenue that would support the country's fiscal deficits and budget implementation."
The report indicated concerted efforts being made against the crime by all stakeholders, saying that they had started yielding results, with Forcados Terminal now producing 500,000 barrels per day as against zero production in the first six months of the year.
"Bonny Terminals was also producing 87,000 barrels of oil per day now as against zero production a couple of months ago due to activities of economic saboteurs", the report stated.
The 16-point recommendations of the committee as adopted by the Senate stated in part: " the Nigerian National Petroleum Company Limited should stop undermining Nigerian Upstream Petroleum Regulatory Commission and Nigerian Midstream and  Downstream  Petroleum Regulatory Authority from performing their functions.
"The provisions of the Petroleum Industry Act should be adhered to by NNPCL as regards functions of the established agencies."
The report called for an immediate streamlining of agencies present at the terminals in line with the relevance of their PIA-delineated upstream and midstream/downstream statutory functions.
According to the report, the NUPRC should fast-track the upgrade of the National Production Monitoring Systems to enable real-time monitoring of flow station and terminal activities.
The NUPRC should expedite the deployment and strict enforcement of the Advance Crude Oil Cargo Declaration solution for the detection and mitigation of illegal movement of vessels to ensure adequate revenue generation and optimal crude oil production, it stated further.
It continued that the Bureau of Public Procurement should expedite all processes of procurement for NUPRC to ensure immediate deployment of an online real-time monitoring system by the commission across all upstream oil and gas production platforms for accuracy in measuring production volume by producers.
The report further said the NUPRC should resume full regulatory oversight of all existing crude oil terminals in Nigeria, including integrated ones, crude oil pipelines, issuance of loading clearance, and processing of export permits in line with section 8(d) of the PIA, as regulatory activities at crude oil terminals are interdependent and contingent.
It also faulted what it called undue interference of the Minister of State in the operations of NUPRC as shown with letters made available to it by the agency, stressing that both the minister and NNPCL should allow PIA to function.
"The PIA as signed into law by the President, must be allowed to function by all stakeholders in the sector as an amendment on it now, will send wrong signals to the International community", it stated.
Recall that the Senate on April 14, 2022, constituted a 13- member Ad – Hoc Committee on Oil Lifting, Theft, and the impact on Petroleum Production and Oil Revenues under the chairmanship of Senator Akpan Bassey, who is also the chairman, of the Senate Committee on Petroleum ( Upstream).