Averting The Looming Nationwide Strike by Medical Doctors
At a time when, the Educational Sector in Nigeria is still grappling with the heavy weight of the industrial action by the Academic Staff Union of Universities (ASUU), there are even more disturbing signals that medical doctors may follow suit, anytime soon, unless the right things were done at the right time by the Federal Government.
The area of disagreement which, The Tide understands, spans 11 years of failed dialogue, is the special salary scale for medical practitioners, and for which the Nigeria Medical Association (NMA) was to embark on an indefinite strike, early last month.
However, following the intervention of notable Nigerians and some top officials of the Federal Government, the NMA extended the planned action by 28 days, in hope that government would meet up its obligations: That ultimatum expires this month. No doubt it was to avert the planned action that government has engaged the NMA in a series of hurried dialogue, with appeals to be given two more months, within which, to streamline the procedure for implementation of agreements already reached.
Health Minister, Prof. Babatunde Osotimehin, after one of such meetings urged the NMA to consider the value of human casualties that a nationwide industrial action by doctors could cost the nation and assured that the Federal Government would fulfil its promise, by or before Sept 30, this year.
Even so, the NMA has vowed to go on with its plans, on grounds that the only message government needs to do the right things is threat of industrial action or outright strike, explaining that nothing meaningful had come out of the 11 years negotiations between the association and government.
NMA President, Dr. Promise Igboeli, last Monday in Abuja said that, once the 28 days elapses, medical doctors in public health institutions will join all other medical workers already on strike.
As it stands, unless government meets demands of the doctors at the time stipulated or the doctors heed government's calls for more time, the health sector in Nigeria is no doubt headed towards the same crippling pains being suffered by the education sector.
This is indeed very worrisome. We say so because, at a time when, pushed beyond limits by the prevailing economic meltdown, countries of the world are working assiduously to manage optimally, available human and material resources for good of their peoples, it is very disturbing that the Federal Government of Nigeria appears a little less than worried by the effects of a likely strike, of the magnitude now looming.
Without doubt, the Federal Government should know that there is a limit to which any organisation could endure the deprivation of the kind that has stretched 11 years of negotiation without any meaningful headway. How, for instance, can anyone explain the situation whereby a government would treat issues bordering health and education with the kind of levity Nigerians have known over the years.
The other days, it was the Federal Government foot-dragging over signing agreement reached with ASUU, for which university teachers are still on strike with very disastrous consequences. It was only then that the Federal Government quickly increased, by 40 per cent, salaries of men of the Ivory Tower.
Today, the same Federal Government seems not to appreciate the urgency which addressing issues concerning not just the education sector, but another key sector like health requires, apparently waiting for an industrial action like the one being threatened, before doing the right thing.
Disappointing as that may be, The Tide advises the NMA to give the present Federal Government benefit of the doubt, by granting the two months period of grace required to streamline the processes of implementation of agreements already reached.
While appreciating the level of patience demonstrated by the NMA during the long period of negotiations, spanning 11 years, we still plead that the doctors continue to demonstrate the true love for humanity which their practice even emphasises, by accepting the two months period demanded of doctors by government.
What they have been able to endure for 11 years, The Tide believes, cannot totally cripple them in the next two months of grace that the Federal Government seeks.
Perhaps, now also is the right time to tell the Federal Government that its ability to keep the promise made to doctors within the period demanded, will be key to public assessments of their confidence level.
That is why The Tide calls on the Federal Government through the Ministry of Health to do anything humanly possible to avert the looming industrial action because another strike by medical doctors surely makes it one too many.
WAD: Addressing Inequalities
Yesterday, the global community marked World AIDS Day 2022. Launched in 1988, World AIDS Day is held annually on December 1 to raise awareness of the AIDS pandemic and mourn those who have died from the disease. This year's theme "Equalise" is a call to action for everyone to pursue the methods required to redress disparities and aid in the eradication of AIDS. Inequalities persist for the most basic services like testing and treatment. The world must ensure that everyone, everywhere has equal access to HIV prevention, testing, treatment and care.
Within 20 years, over 33 million individuals had contracted HIV, and since 1981, when the first instance of AIDS was documented, over 25 million people have passed away from the illness. Many who live with the disease still experience stigma and discrimination, since the public is unaware of the realities regarding how to protect oneself and others. World AIDS Day is significant because it serves as a reminder to the public and the government that HIV is still a serious problem that requires urgent funding, more awareness, the eradication of prejudice, and improved educational opportunities.
Therefore, the World Health Organisation (WHO) recommends a renewed focus on populations that have been left behind in the global response to HIV and AIDS. Globally, while 70% of new HIV infections are among people who are marginalised and often criminalised, only 52% of children living with the disease are on life-saving treatment. Efforts must be made to end new infections among children by ensuring all are on quality antiretrovirals (ARVs).
Commendably, after more than three decades of battling the menacing monster, Africa is finally slowing the rate of HIV/AIDS infections to a crawl. Over the last decade, progress in tackling the pandemic on the continent has been particularly notable following heightened emphasis on prevention, treatment, and care. According to the latest report by UNAIDS, new HIV infections declined by 14% between 2010 and 2015 in Eastern and Southern Africa, the world's most affected regions, and by 8% in West and Central Africa.
However, despite Africa's success in combating the menace, challenges remain. Sub-Saharan Africa still accounts for two-thirds of the global total of new HIV infections. In July 2016, UNICEF announced that AIDS is still the number one cause of death for those aged 10–19 in Africa. Despite progress in the prevention, the number of young people, especially girls who are contracting HIV because they are more vulnerable to exploitation by older men, needs to be reduced, says UNICEF.
In Nigeria, 1.7 million people live with HIV/AIDS. Women are the most affected group, accounting for 960,000 individuals, while children under the age of 14 accounted for 130,000. Women and young girls are heavily impacted by the HIV/AIDS pandemic because of deep-rooted gender inequality in the country, which spans every facet of society, including culture and law. In the most recent rankings, Nigeria was placed 139 out of 156 for the size of its 'gender gap', meaning that it has one of the most unequal balances of power between men and women in the world.
The National Agency for the Control of HIV/AIDS (NACA) says 1.6 million persons are receiving treatment for HIV in Nigeria. The Director-General of NACA, Gambo Aliyu, said this yesterday at a media briefing on the 2022 World AIDS Day (WAD). Aliyu said Nigeria had made some progress in the fight against HIV as new cases declined from 103,404 in 2019 to 92,323 in 2021, while pre-COVID-19 molecular laboratory assessment done in 27 sites is now conducted in over 100 sites accessible for prevention and treatment purposes.
Despite Aliyu's claims and availability of free treatment services, Nigeria has the second-largest HIV epidemic in the world and one of the highest rates of new infection in sub-Saharan Africa. With the massive resources spent on prevention and awareness, Nigeria is still a long way off in meeting the global target of enrolling 90% of people diagnosed with HIV on antiretroviral treatment (ART). Poor treatment coverage and adherence means that the number of AIDS-related deaths in the country has remained high, with 150,000 deaths allegedly recorded in one year.
Furthermore, there is an unacceptable number of children living with HIV who are difficult to find and place on treatment. Work must be done to address the inequalities which pose barriers to ending HIV/AIDS in the country. We need to equalise access to essential HIV services, particularly for children, pregnant women, key populations and their partners and those in closed settings who are often forgotten. To accomplish this, we must consistently address and remove all structural barriers that negatively impact access to services.
States should complement the Federal Government's efforts through effective collaboration and budgeting. Thankfully, states like Rivers are gradually achieving epidemic control regarding HIV/AIDS. Governor Nyesom Wike has demonstrated great passion and commitment in the quest to mitigate the spread of the virus in the state. He was the first governor in the country to abolish user fees for People Living with HIV/AIDS. The government's Strategy of community testing and identification of positive cases in the neighbouring treatment facilities, which is described as Sexual Network Tracing (SNT) has yielded great dividends.
It is time for the Federal Government to face HIV/AIDS frontally and fund it adequately. Political leaders, civil society organisations, and development partners are on the same page on the fact that ending HIV/AIDS as a public health threat would require reasonable domestic funding. If the government fails in this important task and abandons those living with HIV/AIDS to source their drugs, Nigeria would be exposed to a pandemic, as all the gains recorded in the past would be eroded by new infections.
Apart from the need to allocate and release more funds for the prevention and treatment of HIV/AIDS, the government should tackle the sources of new infections. The government data shows that 32 per cent of new HIV infections were through sex workers, men who have sex with men and people who inject hard drugs into themselves. The authorities need to isolate these categories of Nigerians for proper enlightenment and counselling. The fact that HIV/AIDS is deadly cannot be over-emphasised. All hands must be on deck to reduce its spread.
That NBS' Report On Poverty Level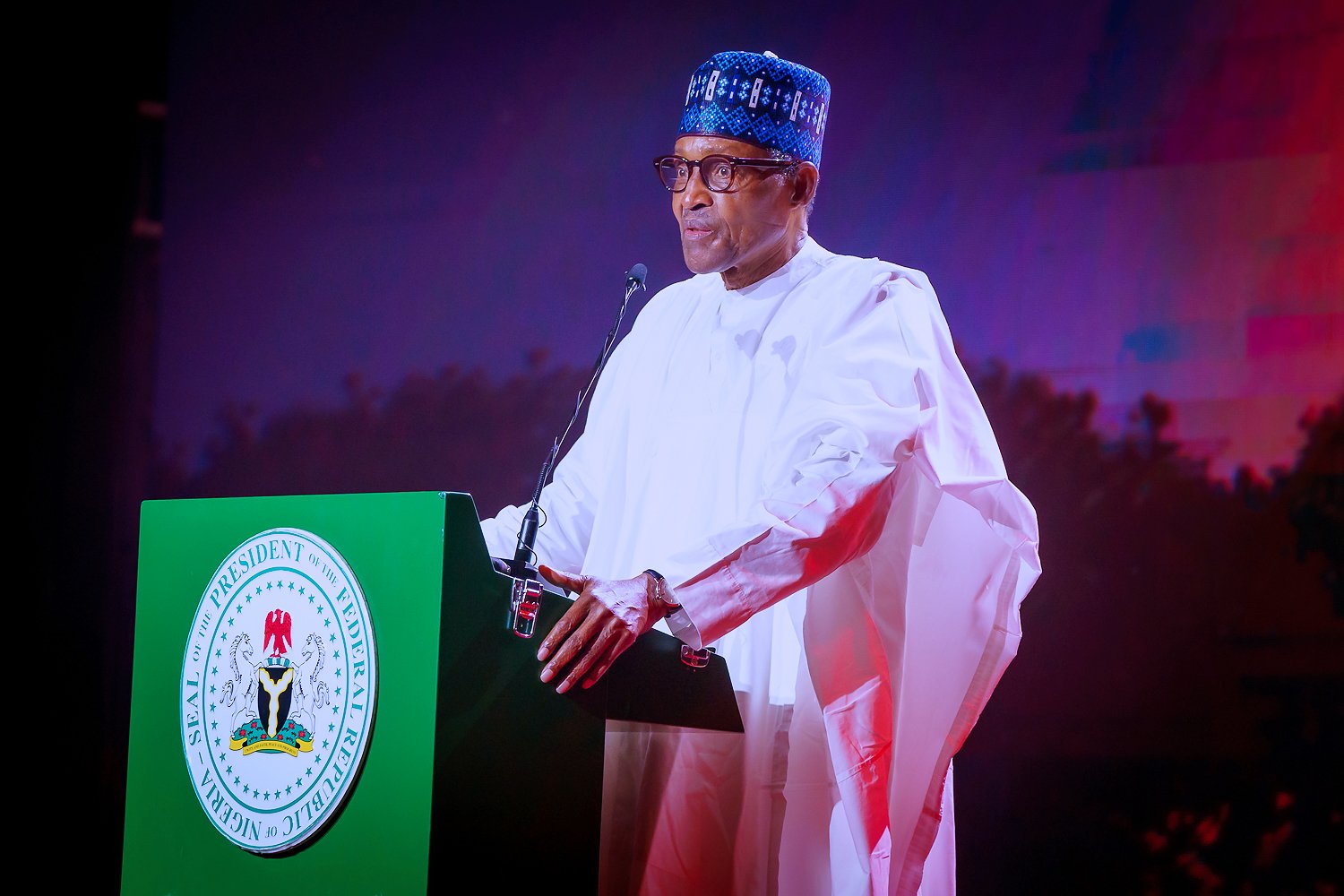 Rather than fulfil its promise of lifting 100 million Nigerians out of poverty in 2015, President Muhammadu Buhari and the All Progressives Congress (APC) government officially threw 133 million Nigerians into deeper poverty. The National Bureau of Statistics (NBS) confirmed this last week in its latest National Multidimensional Poverty Index Report.
According to the report, 63 per cent of Nigerians are poor following a lack of access to health, education, and living standards, alongside unemployment and shocks. The report shows that three out of five Nigerians live impoverished. In 2020, NBS reported that more than 80 million Nigerians lived below the poverty line. The report added that over half of the population who are multidimensionally poor cook with dung, wood or charcoal rather than clean energy.
The latest report is in tandem with the United Nations Development Programme (UNDP) requirement of a basket of goods and services needed to live a non-impoverished life valued at the current prices rather than those who live on less than two dollars a day. People who do not have an income sufficient to cover that basket are deemed to be multidimensionally poor and that is currently the reality for more than 133 million Nigerians.
Findings show that the North-West has the highest number of people in poverty at 45.49 million followed by the North-East 20.47 million, North-Central at 20.19 million, South-South at 19.66 million, South-West 16.27 million and South-East at 10.85 million. On the state profile, Kano has the highest number with 10.51 million, while the least is Abia with 1.12 million people. Inflation and insecurity are contributory factors. The report was released days after the NBS disclosed that Nigeria's inflation stood at 21.09% from October 2022.
We are not surprised by the North-South gap in poverty surveys. At the 4th Kaduna Economic and Investment Summit in 2018, Alhaji Aliko Dangote, Africa's richest man and president of the Dangote Group, spoke about the dire extent of poverty in the region. Poverty is a national problem which requires multi-level support from critical stakeholders to address. Food affordability has long become a major challenge confronting most Nigerian homes.
Basic staples have been priced beyond the reach of an average Nigerian. Even the on-season periods when prices of certain items drop, providing a window for consumers to stockpile against off-season periods, no longer count due to the national security situation. In several parts of the country where farming is the main occupation, incessant violence in communities by terrorists has made the profession a serious hazard.
Rising unemployment, inflation, and an increasingly fragile currency continue to plague people and make their lives even more miserable. We therefore call on all levels of government to intervene to provide immediate relief to more than 60% of our population and develop sustainable measures to address the growing multidimensional poverty in Nigeria. People-friendly programmes must be implemented to instil much-needed hope in the population.
In November 2020, a report by the World Poverty Clock rated Nigeria as the poverty capital of the world. According to that report, Nigeria had overtaken India, which United Nations data indicated had a population of 1.3 billion people – more than six times the population of Nigeria. Meanwhile, since Nigeria's return to democracy in 1999, each of the four successive civilian administrations had rolled out different poverty alleviation programmes. The irony, however, is that rather than decrease, the level of poverty in Nigeria seems to be worsening.
The Buhari administration announced a series of social interventions aimed at shoring up the debilitating economic situation of Nigerians in 2016. The National Social Investment Programme (NSIP) sought to, among other things, provide soft credit to 'millions of Nigerians'. Despite more than seven years of implementing the NSIP, the poverty level in the country has significantly increased, leading to widespread hunger and under-five deaths.
What is more surprising is that the managers of the NSIP expect that after defrauding many beneficiaries through underpaying them, these beneficiaries would turn around and pay back the fraudulent loans they got. The Trader Moni and other NSIP interventions were built on quicksand, driven more by politics rather than economics. Trillions of Naira have been thrown at the wind by the Federal Government with no tangible and visible outcomes for Nigerians.
To reduce poverty in Nigeria, there must be an increase in literacy rate and skill development. Nigeria has one out of every five out-of-school children in the world, according to UNICEF, with the situation in Northern Nigeria appearing to be even worse. According to data from October 2018, the country has the highest number of out-of-school children. This lack of human capital development invariably results in poverty.
Economic fragility due to an overreliance on oil revenue is another significant reason for the rising poverty levels in Nigeria. As such, diversifying economic activities is critical to give possibilities for Nigerians while maintaining economic stability. Poverty reduction can be aided by enhancing value addition in the agriculture sector. The sector currently employs a large workforce, but by growing it, the government will be able to give even more specialised jobs, allowing individuals to advance up the employment ladder.
With corruption deeply rooted in Nigeria's system and the absence of penalties for corrupt public officials, the resultant effect has been the diversion of funds intended for development projects, leading to inadequate infrastructure development and social welfare, as well as poverty. Fighting corruption is a step in the right direction to rid the nation of its rising poverty levels, and to curb corruption, a comprehensive anti-corruption campaign and strong fiscal oversight are required.
Infrastructure investment is one strategy to help the country establish a more integrated economy, which can assist in alleviating poverty. Providing reliable power, a rail network, good roads, pipe-borne water, and intervention in mass housing projects, would stimulate economic activities and empower more Nigerians. All of these initiatives, if embraced and implemented properly, can significantly reduce poverty in our country.
Combating Food Crisis In Nigeria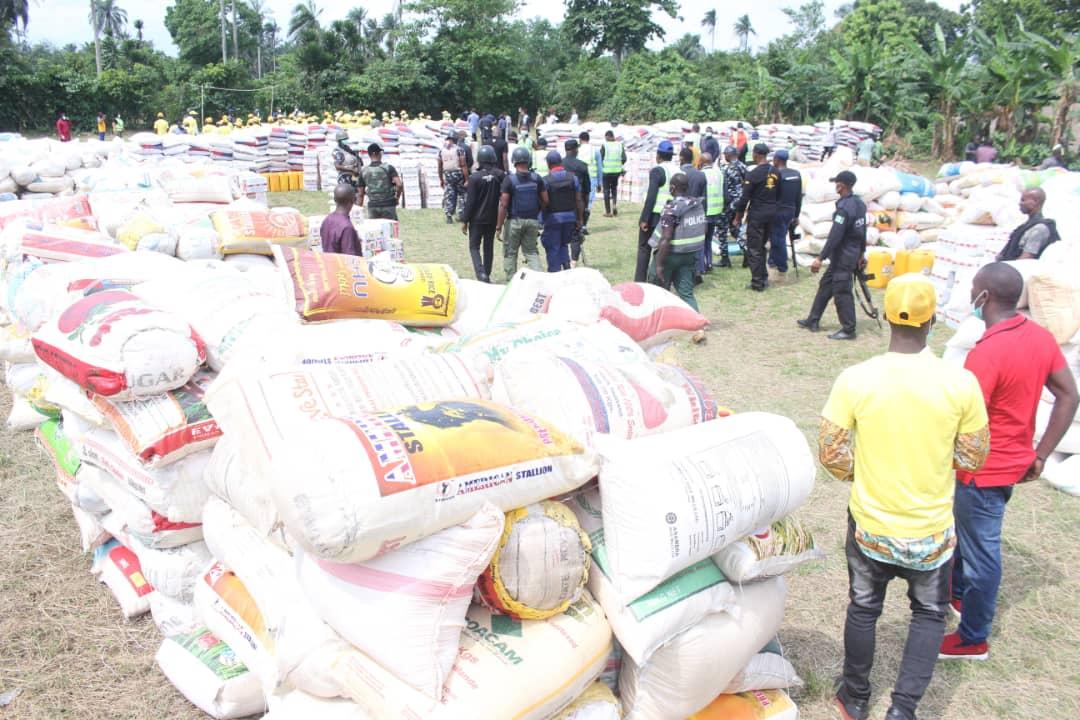 Dire economic conditions have been exacerbated by severe shortages in food supply in Nigeria. Therefore, the government should do all it can to ensure that the country is not hit by food depletion by promoting local production rather than resorting to the usual food imports. Immediate steps should also be taken to combat the threat of destructive pests.
Over the years, Nigeria has spent billions of dollars importing basic food items from other countries. Not long ago, former Minister of Agriculture, Audu Ogbe, revealed that Nigeria spent as much as $20 billion a year on food imports. This is an infamy for a country with 99.9 per cent arable land that has huge potential for agricultural development.
It can be seen that policy and institutional obstacles are the main stumbling block to Nigeria's agricultural development and agro-related industries. In addition to the lack of commitment, there has been no policy push for agro-processing and value-added tool manufacturing. Furthermore, epileptic power is a major barrier. Nigerians would not be importing food or going hungry if the right policies and structures were in place.
Reports show that more people are falling into extreme poverty daily. Some live on less than a dollar a day and are unable to eat three meals a day. About 7.1 million people in Nigeria are currently in need of humanitarian assistance, and another 1.8 million people are still living in camps for internally displaced persons in conflict-affected areas. Their main need is food. We must identify the problems associated with food production and distribution to overcome the looming hunger and food crisis.
Insecurity is a major concern currently plaguing food production, supply, and distribution. The killing of 43 rice farmers in Borno State by Boko Haram militants is still fresh in farmers' memories. Similar killings by bandits or herder/farmer conflicts have occurred across the country. Insecurity also hinders the free movement and distribution of agricultural products. These events create great fear among farmers, who are forced to abandon their farms.
Low agricultural product quality and inputs are also identified as one of the threats to food production. At a 2019 national workshop analysing agricultural input supply chains in West Africa and the Sahel sub region, agricultural experts agreed that despite population growth in Nigeria and West Africa, agricultural inputs and productivity were declining. Their position was that most farmers did not understand improved seeds and how to obtain them. Farmers' awareness in this regard must be improved.
Lack of storage is another issue in the food value chain that contributes to hunger. Sadly, more than 60 per cent of our produce perishes before it reaches the final consumer. This is because the country lacks sufficient storage facilities to keep perishable goods. Tomatoes, peppers, onions, and others are the hardest hit. These products are prone to spoilage soon after harvest.
Consequently, we call for the speedy re-introduction of various marketing boards, especially for cash crops such as cocoa, cashew, rice, and maize. The defunct marketing boards were emplaced to scale agricultural hurdles of poor financing, fluctuating prices and inability to access markets. The agricultural boards were of great help to farmers with relevant information and capacity building towards stabilising production and marketing of farm produce.
Poor transport systems and road networks have also been identified as a factor hindering an effective and efficient food distribution system. Currently, most produce is transported across the country by road on trucks. Food distribution and delivery to their respective destinations are greatly hampered by poor roads and general insecurity.
The current rice revolution policy of the government is applaudable, but not adequate. That is why the price is still on an upward swing. The availability of alternative food to rice must be the priority of governments at all levels. A situation where rice is given so much priority almost to the neglect and exclusion of other food crops the country is equally blessed with is not in the interest of the nation.
Our federal lawmakers should enact a law to compel all tiers of government to regulate prices of food and other items, guarantee food security and lessen the economic hardship on Nigerians. The legislators should meet with critical stakeholders in the country to address the frightening rise in the prices of goods. These should include captains of industry and other promoters in the economic sector on ways for a drastic reduction in prices of goods and services.
From the onset of COVID-19, global food prices have rocketed, putting pressure on the world's most fragile countries. In Nigeria, especially, soaring prices and growing insecurity are deeply felt and could foment protests and social unrest. The pain is unusually acute because purchasing power and social safety nets are virtually absent in the country, and discontent with underperforming governments is simmering.
Since local production of food is not getting the required boost, the Federal Government should reopen more borders to address the food shortage in the country. This will be a step in the right direction. Food importation could arrest Nigeria's food inflation to an extent. Making food available and taming hunger that could escalate conflicts should be the focus of our country rather than protectionism. This measure would help reduce the surging cost of food items and other necessities.
Besides the insecurity that daunts farmers, the poor state of infrastructure in rural areas where most of the farming population lives is a major impediment to Nigeria's efforts to ensure food security. State governments should correct this. The need to provide good rural roads and off-grid electricity using solar energy to improve the lives of rural residents cannot be overemphasised. States need to prioritise rural infrastructure and agriculture with strong private-sector participation.