4,601 Farmers Get CBN Loan
A total of N738.78 million was guaranteed to 4,601 farmers under the Agricultural Credit Guarantee Scheme (ACGS). This amount represented a decline of 74.5 per cent from the level in the preceding quarter but an increase of 34.1 per cent over the level in the corresponding quarter of 2008.
Central Bank of Nigeria (CBN's) economic report for the first quarter of this year which shows this figure revealed that a sub-sectoral analysis of the loans guaranteed indicated that the country's food crop sub-sector had the largest share of N367.90 million or 47.8 per cent to 3,659 beneficiaries, while the livestock sub-sector received N234 million or 31.7 per cent to 486 beneficiaries.
Also, 337 beneficiaries in the Fisheries sub-sector obtained N107.3 million of 14.5 per cent.
In the cash crops sub-sector, 39 beneficiaries got N18.60 million or 2.5 per cent, while 80 beneficiaries in 'others' had N11 million or 1.5 per cent. Further analysis showed that all the 23 states benefited from the scheme during the quarter, the highest and lowest sums of N85 million (11.5 per cent) and N1.30 million (0.2 per cent) went to Oyo and Akwa Ibom States, respectively.
The retail prices of most states recorded increases in the first quarter of 2009. thirteen of the fourteen commodities monitored recorded price increases, which ranged from 1.7 per cent for white garri to 250 per cent for palm oil over their levels in the preceding quarter, while millet recorded a price decline of most commodities was attributed to the subsisting food situation in the country.
Aggregate output growth in the economy measured by the gross domestic product (GDP) was estimated at 6.3 per cent in the first quarter 2009 compared with 5.8 per cent in the corresponding quarter of 2008. the project growth was driven mainly by the non-oil sector particularly agriculture which constituted 358 per cent of total (GDP) and contributed 2.2 percentage points to the growth in real GDP in the quarter. The major agricultural activities in the first quarter, 2009 were harvesting of late maturing grains and pre-planting operations for dry season farming.
Crude oil production was estimated at 1.89 million barrels per day (mbd) or 173.88 million barrel for the quarter. The end-period 2009 on a year-on-year basis, was 15.1 per cent in the preceding quarter.
The inflation rate on a 12 month moving average basis was 11.6 per cent, compared with the preceding quarter's level of 9.2 per cent.
Industrial activities during the first quarter, 2009 declined relatively to the preceding quarter. At 115-9 (1990=100), estimated index of industrial production fell by 1.1 and 2.6 per cent from the levels attained in the preceding quarter and the corresponding period of 2008, respectively. The fall reflected the activities, mining output and electricity generation.
The estimated index of manufacturing production, at 89.9 (1990=100), declined by 1.9 and 0.9 per cent from the levels in the preceding quarters and corresponding period of 2008, respectively.
The estimated capacity utilisation also fell by 1.6 percentage points during the review quarter. The development was attributed to the fall in manufacturing production arising from weak demand and influx of imported goods.
FG Donates Foods, Agricultural Inputs To IDPs In FCT
The Federal Government yesterday donated food and non-food items worth millions of naira to Internally Displaced Persons (IDPs) in the Federal Capital Territory (FCT).
Presenting the items to the IDPs in Abuja, the Federal Commissioner, National Commission for Refugees, Migrants and Internally Displaced Persons (NCFRMI), Alhaji Tijani Ahmed, said the donation was to commemorate the 2023 Independence Day celebration.
The Tide's source reports that the beneficiaries of the donations were displaced persons at Durumi, New Karshi and Wassa IDP camps in the FCT.
The displaced persons are predominantly from Gwoza in Borno and Adamawa, who relocated to Abuja, sequel to their displacement as a result of Boko Haram insurgency in the North East.
Addressing the IDPs, Ahmed reiterated President Bola Tinubu's resolve towards ensuring inclusiveness and assured that the Commission would continue to drive innovation and actively seek sustainable solutions for all persons of concern.
"Today, we gather in Durumi, Abuja, on a mission to extend a helping hand to those residing in the Durumi IDPs Camp. Our purpose is to critical support in the form of agricultural inputs, educational supplies and food care packs.
"As our nation celebrates its 63rd Independence Day, we renew our unwavering commitment to addressing the pressing needs of internally displaced persons (IDPs).
"Our resolve is clear: no one, regardless of their gender, age, or vulnerabilities, should be left without vital support, echoing the President's 'Renewed Hope' Agenda.
"The importance of providing assistance to IDPs cannot be overstated. Neglecting those in displacement can have profound social and economic consequences for both the displaced and their host communities," he said.
According to him, in the face of protracted displacement crises that often affect IDPs, ensuring access to assistance during such times is of utmost importance.
"In keeping with the commission's sustainable solutions strategy and our dedication to the well-being of host communities, we are proud to announce the provision of essential agricultural inputs.
"These initiatives aim to empower our displaced population, many of whom are skilled farmers, to rebuild their lives and livelihoods.
"Furthermore, we are equally committed to providing Educational Supplies to ensure that IDP children and adolescents have access to learning materials, facilitating their educational growth and development.
"Additionally, we are distributing food care packs to alleviate immediate hunger and provide much-needed sustenance to those in need," he added.
The educational materials donated included 400 dozens of customised exercise books, 180 pieces of school sandals, 10 pieces of white board
and 10 pieces of white board dusters.
Others are 180 pieces of customised school bags, 180 pieces of customised plastic tables and chairs, biros and pencils.
The IDPs were also given agricultural inputs such as 26 pieces of pesticides, 26 pieces of herbicides, 26 pieces of insecticides, 86 sprayers and 25 irrigation pumps.
While the food items were 97 bags of 25kg rice, 97 cartons of spaghetti, 97 bags of 1kg Semovita, 20 cartons of vegetable oil, 26 cartons of seasoning and 22 cartons of salt.
On behalf of the beneficiaries, the Chairman of Durumi Camp, Ibrahim Ahmad, appreciated the Federal Government for the donations.
NERC Unveils Penalties For Electricity Offences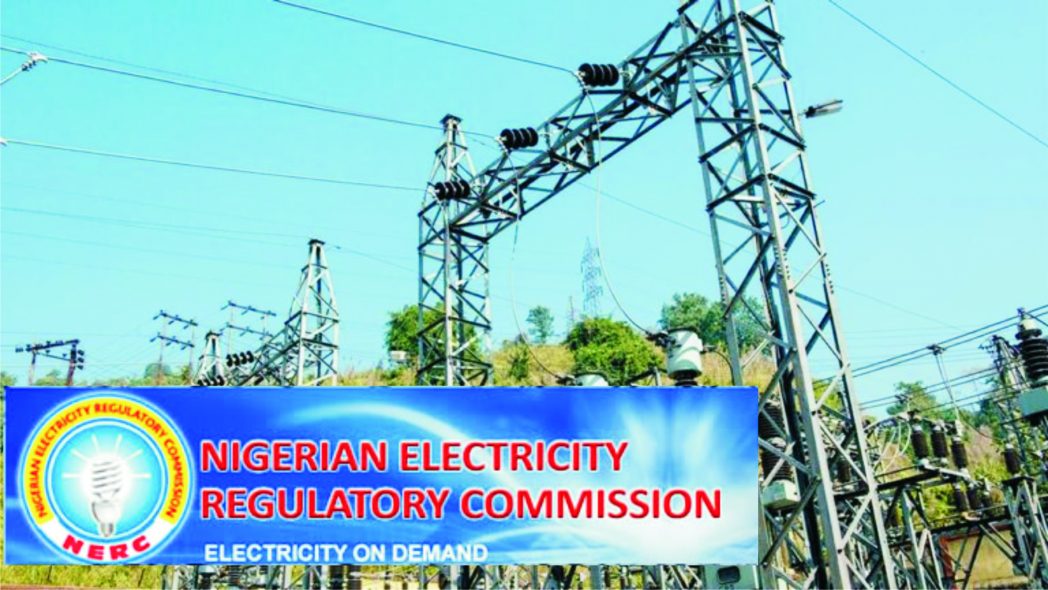 In its bid to ensure strict compliance to the laws enshrined in the 2023 Electricity Act, the Nigerian Electricity Regulatory Commission (NERC) has laid out the specifics of various electricity-related offences and their respective penalties as outlined in the Act.
NERC disclosed this through its official Twitter handle Last Thursday.
The commission gave a breakdown of the penalties to include Impersonation offense with the penalties of N300,000 fine or a prison term of at least 7 years, or both.
The offence of Non-compliance by Licensee, the commission stated, attracts daily penalty not exceeding N20,000,000 for non-compliance with the Commission's orders.
It said, "unauthorized Connection, Reconnection, or Meter Alteration  is faced with the penalties of a Jail term of not more than three years or fine not exceeding N500,000 with an additional fine of N10,000 for every continuing day of the offence.
Physical Assault on Staff has the penalties of Fine of up to N1,000,000 or imprisonment of up to 6 months, or both.
According to the commission, unauthorized Ownership or Engagement in Electricity Business is faced with the penalties of fine of at least ten times the application and license fees for the contravened license, a jail term not exceeding 5 years, or both with an additional order for permanent forfeiture of the undertaking to NERC.
"Intentionally Cutting off the Electric Supply Line: Penalties, Fine of not less than N300,000; Aiding or Abetting an Offense, Penalties, Vary based on the offence abetted; Acts of Non-compliance or Contravention, Penalties, Jail term of not more than 3 months or a fine of N500,000 with an additional daily penalty of not more than N100,000 for a continuing offence".
It further revealed that Damage to Electricity Supply Material attracts the penalties of Fine of N300,000 and restoration of the damaged material or line while Receipt of Stolen Electrical Property has a 14-year jail term or a fine of not more than three times the value of the stolen property or both jail term and fine.
For Theft of Electricity (Tapping, Unlawful Connection, Meter Tampering, Bypassing), the  penalties are 3-year jail term or a fine or both with destruction of Public Streetlights having Fine of up to N200,000 as penalty.
NERC said, "Non-compliance with Rules, Orders, Licenses, or Decisions: Penalties, Fine of N500,000 or a 3-month jail term, with an additional penalty of N100,000 for every day the offence continues.
"False Declaration: Penalties, Fine of not more than N100,000 or a jail term of not more than 6 months or both; and Tampering with Electric Lines or Material: Penalties, 3 to 5-year jail term or a fine of not less than N500,000 or both".
Recall that President Bola Ahmed Tinubu signed the 2023 Electricity Act into law in June 203.
The Act was signed to resolve all challenges within the Electricity Supply Industry as well as promote competition among operators and increase the country's electricity supply capacity.
Rising Costs Delays Clean Hydrogen Dreams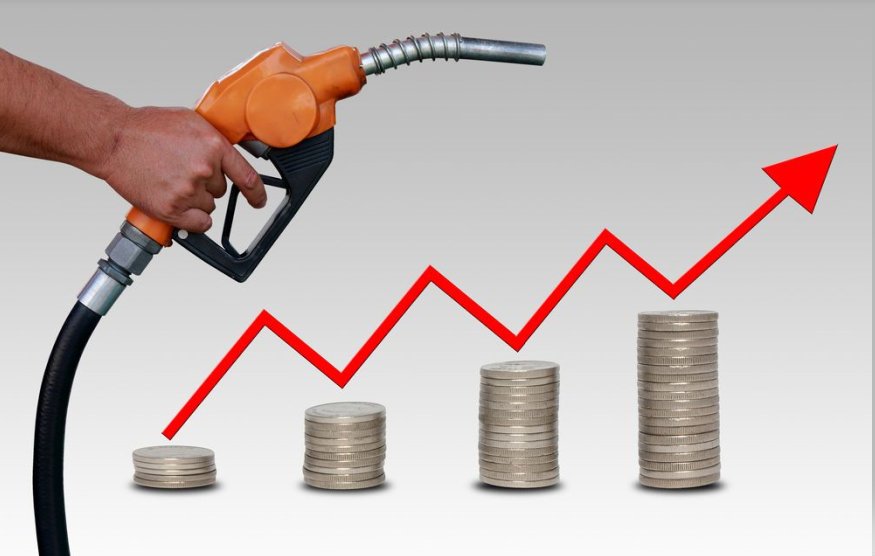 Despite increasing interest, green hydrogen production is hampered by high costs and a lack of adequate policy and financial backing.
Recent projects, such as the green hydrogen corridor between Spain and the Netherlands, demonstrate the global push for hydrogen dominance.
The IEA report emphasizes the urgent need for government support and R&D investments to reduce costs and drive the hydrogen market.
There is currently not enough funding and support for hydrogen projects to roll it out on the scale they require to achieve the net-zero scenario by 2050, according to several energy experts.
The widespread rollout of clean hydrogen projects has been restricted due to the high costs involved with producing the clean energy source, which is much more expensive to make than dirtier forms of hydrogen derived from fossil fuels.
In addition, while companies worldwide are showing increasing interest in green hydrogen, many are failing to get the government backing required to commence operations.
Green hydrogen is being viewed as increasingly critical to the global green transition as it is a versatile energy carrier that can be used in a range of applications from heating to transportation fuel.
It provides an alternative to natural gas and fossil fuel-derived fuels and can also be used to power cars and other forms of transport instead of electric batteries.The fuel is produced by using renewable energy sources to power electrolysis.
There has been increasing interest in green hydrogen in recent years, with various regions of the world competing to gain sectoral dominance – from the Middle East to Europe.
Last year, the Spanish energy firm Compañía Española de Petróleos (Cepsa) partnered with the Port of Rotterdam to establish "the first green hydrogen corridor between southern and northern Europe".
The aim is to develop a green hydrogen supply chain between two of Europe's main ports – the Port of Algeciras in southern Spain and the Dutch Port of Rotterdam.
Meanwhile, several energy companies are investing in developing green hydrogen projects in some of the world's emerging economies to drive down costs.
However, this month, a report from the International Energy Agency (IEA) suggested that rising costs and lagging policy support from governments are limiting clean hydrogen's potential.
There have been several announcements about the launch of green hydrogen projects around the globe over the last couple of years, but the report found that many are being significantly delayed due to a lack of policy government support.
The Executive Director of the IEA, Fatih Birol, said the world had seen "incredible momentum" behind low-emission hydrogen projects in recent years "but a challenging economic environment will now test the resolve of hydrogen developers and policymakers to follow through on planned projects".
Hydrogen produced in a low-carbon process continues to account for less than 1 percent of the world's total hydrogen production. This is perhaps surprising given the momentum in green hydrogen projects in recent years and the media attention given to the energy source.
In addition, green hydrogen has been identified by the IEA and several other energy organisations as one of the most promising fuels for reducing emissions in hard-to-decarbonise industries, such as steel and chemicals.
The report found that the annual production of low-carbon hydrogen, including that derived from using captured CO2 if all projects are realised could total 38 million tonnes by 2030.
The pipeline includes 27 million tonnes from electrolysis and 10 million tonnes from carbon capture. However, this seems increasingly unlikely as a final investment decision has been made for just 4 percent of the projects.
Projects have been further jeopardised by high energy prices, rising inflation and global supply chain disruptions owing to both the Covid pandemic and the Russian invasion of Ukraine.
By: Felicity Bradstock
Bradstock writes for oilprice.com