Afribank Unveils Estate In Lagos
In order to keep with its success story in delivering exquisite housing in serene environment, Afribank Estate Company Limited, has unveiled its latest offering, the Eldorado Villas in Magodo GRA in Lagos, during a ceremony last week.
The Managing Director, Engr Charles Njoku, during the "house cooling," aimed at showcasing the professionalism and excellence engaged in producing the estate, said the track record of delivering sound and dependable housing in various parts of the country.
According to him, the company is coming from a rich heritage of performance even as it is adjudged one of the most professionally managed companies at a time. Said he, "Afribank Estate Company Limited, West African's Best professionally managed real estate company of the year (2005), is a major player in the real estate subsector of the Nigerian economy. Incorporated in 1963, the company commenced operation under the name Afribank Estate Company Limited in June 1990 as a subsidiary of Afribank Nigeria Plc".
The company, he said has a vision to meet the housing needs of a discerning market segment which places so much emphasis on quality. Eldorado villas he stressed is a firm signature of what the company represents in terms of quality.
Eldorado villas, Magodo is residential development of about 300sq metre built up floor area. It is a tastefully designed home that offers a great deal of luxury and is designed to provide absolute comfort. Eldorado comprise of 4 Nos. 5 bedroom detached houses with 2 maids rooms. Each room is en-suite, while each unit is designed to luxurious finishes with top quality materials and excellent work manship.
This "House cooling" event is so essential in order for us to unfold our plans regarding the Eldorado villas and others, to a select critical group of pressmen and principal stakeholders.
He noted that the vision of the company is to continue to alleviate the real estate burden of Nigerians by providing quality properties/ real estate services that are second to none in the country.
That vision he said, "Spurred us to bring to fruition so many projects, namely New Dawn Estate located at Magboro Lagos-Ibadan Expressway by Mountain of Fire and Miracles), Afribank Pearl Estate located at llupeju, Liberty Estate Ajah, Iriebe Garden City, a llz-home master planned residential community strategically located within Port Harcourt, Fair Trade Business Complex, an ultra modern shopping complex located between Kigoma and Harper crescent, Wuse Zone 7, Abuja among others," he said.
Speaking further on the offering, the chairman of the company, Engr A.A. Oyekan, highlighted that Eldorado was not just another property on the Mainland, it is a huge brand, such a one that is going to be replicated in and outside of Lagos.
Specifically, he said "El'dorado in its true sense and meaning when you look at the features and facilities, there in namely:5 bedrooms Allien suite, 2 self- contained maid rooms, Jacuzzi and steam showers, top quality sanitary wares, cable TV, exotic landscaping, electric fence, standby sound proof generator, borehole and storage facilities ample parking space".
He said the company has successful undergone a strategic re-engineering, and greatly re-invigorated with a new found spirit and positioning to deliver real estate products with high class and wonderful finesse.
Guest of honour at the event and Lagos State Commissioner for Housing, Mr Dele Onabokun, while commending the efforts of the developer, promised that the state government would continue to make life meaningful for Lagosians by providing critical infrastructure which has been in short supply.
He also expressed commitment to partner with various stakeholders to ensure that development issues are adequately tackled.
"For us in Lagos State, our focus and objectives have been to make a model city with a high quality of life for the citizenry through adequate provision of shelter, which is a basic human need, and to provide good quality and affordable homes for the teaming population of Lagos State. It is our promise and we cannot deviate from that. And that is why we have shown our partnership and support for companies, by way of infrastructural development such as: access roads to the estates, electrification and other amenities to such locations now, but I assure you the government has it on its agenda", he said.
Construction, Real Estate Sectors Contribute N20trn To GDP – NBS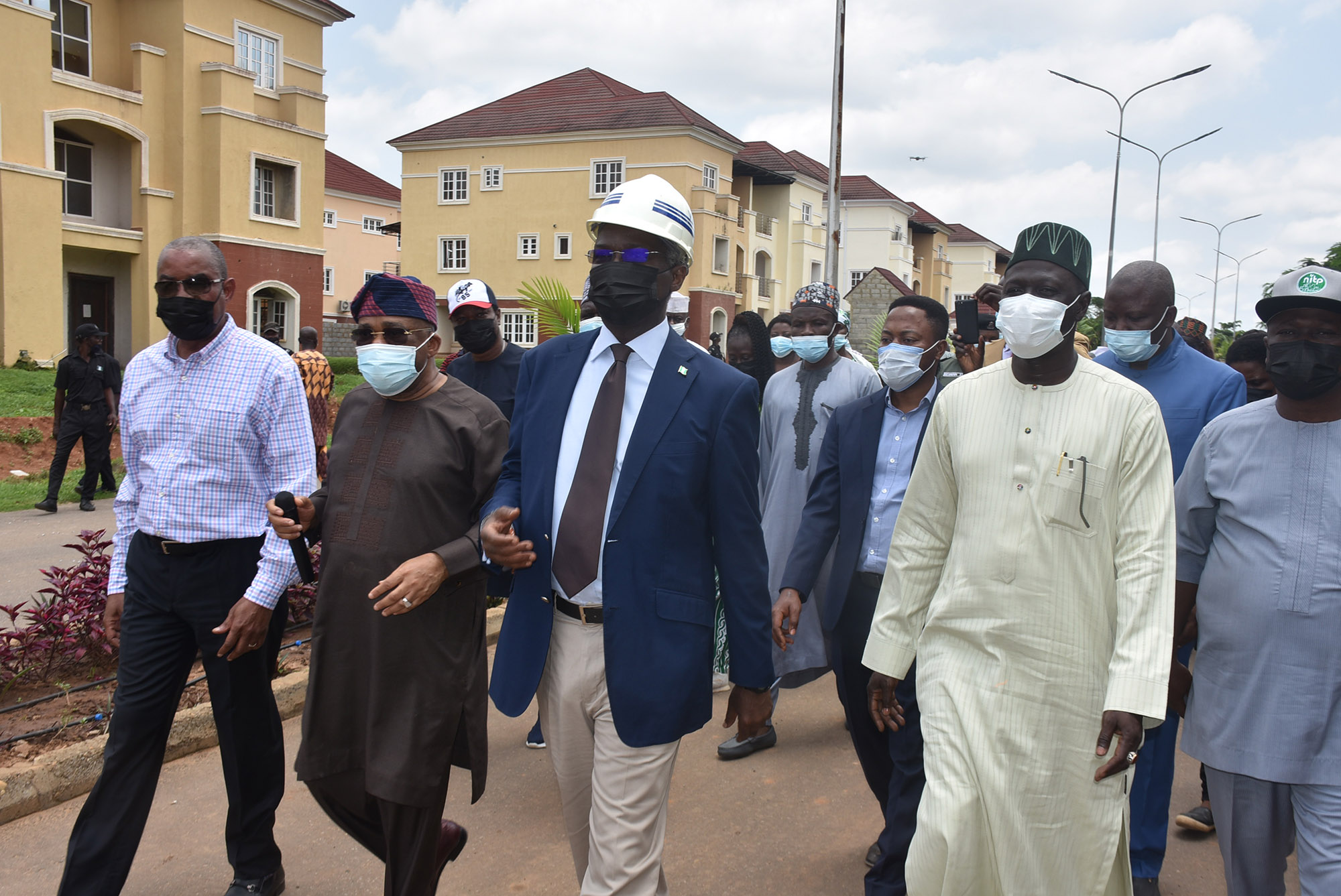 The National Bureau of Statistics (NBS) has said economic activities in the construction and real estate sectors contributed N20trllion to the nation's Gross Domestic Product (GDP) in the first three quarters of 2022.
The NBS report also showed that construction services earned N12.9trllion, while real estate contributed N7trllion to the GDP.
It further revealed that the construction sub sector contributed 9.5 per cent to nominal GDP in the third quarter of 2022, which is higher than the 9.26 per cent it contributed a year earlier and higher than the 7.95 per cent contributed in the second quarter of 2022, and also grew by 18.92 per cent in nominal terms (year-on-year) in the 2022 third quarter.
However, the sector dropped 28.75 per cent points, as compared to the rate of 47.67 per cent it recorded in the same quarter of 2021.
According to the national statistics body, real estate services in nominal terms grew by 9.13 per cent, higher by 0.50 per cent points than the growth rate reported for the same period in 2021, and lower by 3.68 per cent points compared to the preceding Quarter.
On a Quarter-on-Quarter, the sector growth rate was 16.38 per cent. The contribution to nominal GDP in Q3, 2022 stood at 4.96 per cent, relative to 5.27 per cent recorded in the third quarter of 2021 and higher than the 4.95 per cent accounted for in the second quarter of 2022.
The NBS calculates the sector's contribution by adding up gross outputs such as a sum of fees, the value of work done, commissions receivable for the services rendered and other incomes.
It also considers intermediate consumptions such as details of the cost structure, including transportation fees, operational expenditure, minor repairs and maintenance etc.
"From the foregoing, it is clear that the contributed amount had revealed what the private sector could achieve in the nation's GDP.
"When we talk about real estate, it is driven by private investors. This implies that for any economy to thrive, the private sector must be given a platform and a level playing ground for them to perform.
"It will be of note also that the real estate industry does not require an incubation period. Anytime you start building a house, at least 25 persons will get a job. So, if the government wants to support the economy of the country, more opportunities should be given to the private sector to thrive", the report stated.
By: Corlins Walter
Expert Urges Domestic Airlines To Apply As Flag Carriers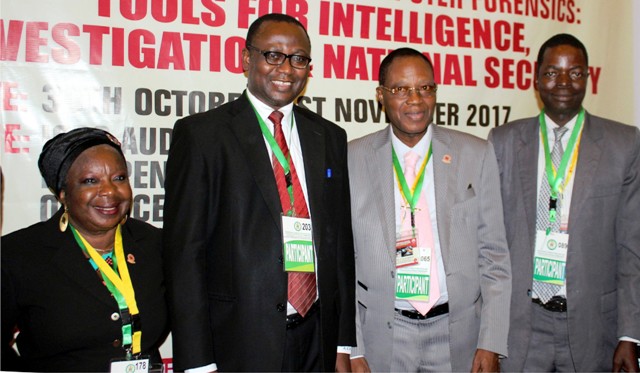 Sequel to disagreement between the Federal Government and domestic airline operators over the Nigerian Carrier, which is a subject of litigation, a stakeholder in the aviation industry and Chief Executive Officer, Centurion Security Limited, Capt John Ojikutu, (rtd.) has urged domestic airlines to seek government approval to designate one or two of them as flag carriers instead of going to court over the Nigeria Air deal.
He said he had reservations about the lawsuit filed by the Airline Operators of Nigeria against the Federal Government and its foreign technical partners, and majority shareholders, saying there are so many things wrong with the FGN-ET deal.
"What I believe that the private airlines can do instead of wasting their time is to seek government approval to designate one or two of them as flag carriers on at least five Bilateral Aviation Safety Agreement routes.
"As far as I am concerned, the airline will die the same way defunct Virgin Nigeria died, and that is my displeasure over that ET partnership.
"So, it is not something that will be forced on the next administration. It is not a government policy that we must have a partnership with ET. So, I am sure the next government will not succumb to that.
"What they have now is a government airline, not a national carrier. Government just called one or two persons. In SAHCOL, two people there have 78 per cent shares, and one person in MRS, who is a foreigner, has 60 per cent. So, invariably, it is the government and one or two people as far as I am concerned", he stated.
FAAN Boss Orders Allocation Of PH Airline Building To Airlines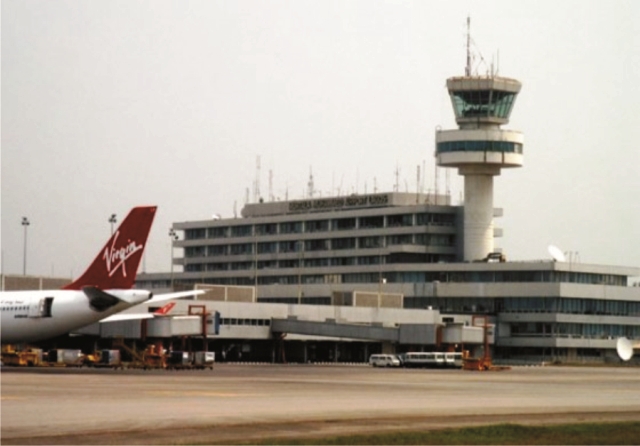 Managing Director and Chief Executive of the Federal Airports Authority of Nigeria (FAAN), Capt. Rabiu Yadudu, has urged the Port Harcourt International Airport Manager/Regional General Manager, South-South/South East, Mr Felix Akinbinu, to ensure that airlines are immediately allocated the new airline building without delay.
He noted that the new airline building project is one of the important projects that have been executed at the Port Harcourt International Airport, Omagwa, and would want the immediate use of the building.
The Managing Director, who gave the directive during the commissioning of the airline building, described the Port Harcourt airport as one of the busiest in Nigeria.
Represented by the Director, Airport Operations, Capt. Mukhtar Muye, Akinbinu noted that there are about 27 airports in the country, and described the airline building as a good edifice.
"This project is very important to us, and I would urge the Regional Manager to ensure that airlines are immediately allocated the building without delay.
"We are very happy to commission this airline building to decongest the terminal building they currently occupy. We know that this is a good edifice that will attract other airlines, includi international airlines, to Port Harcourt Airport", he said.
Earlier in his address, Akinbinu said the commissioning of the building will go a long way in the provision of office space for airlines and other stakeholders in the airport.
"This building will also help to decongest the domestic terminal building of people who troop in and out to purchase tickets, do sundry enquiries, thereby ensuring effective access control into the terminal building.
"The building consists of eight suites, which are suitable for multipurpose, including banking halls and offices, a large packing space and a gate house for security.
"One of the buildings has been designated as a Magistrate Court, which will serve the airport in the quick dispensation of service", he stated.
Highlight of the occasion was presentation of goodwill messages from stakeholders at the airport, such as the host community,  the League of Aviation Correspondents.
Alsos, the new Airport Area Command of the Police, and former Police spokesperson in Rivers State, ACP Ireju Barasua, assured of adequate security at the airport, expressing delight that more projects will come to the airport.
In his vote of thanks, the Head of Corporate Affairs at the airport, Mr Kunle Akinbode, thanked all for making the programme a successful one.
The representative of the Managing Director also cut the tape to declare the building open for business.
By: Corlins Walter