FG To Convert 200,000 Vehicles To Autogas … Plans 580 Refuelling Centres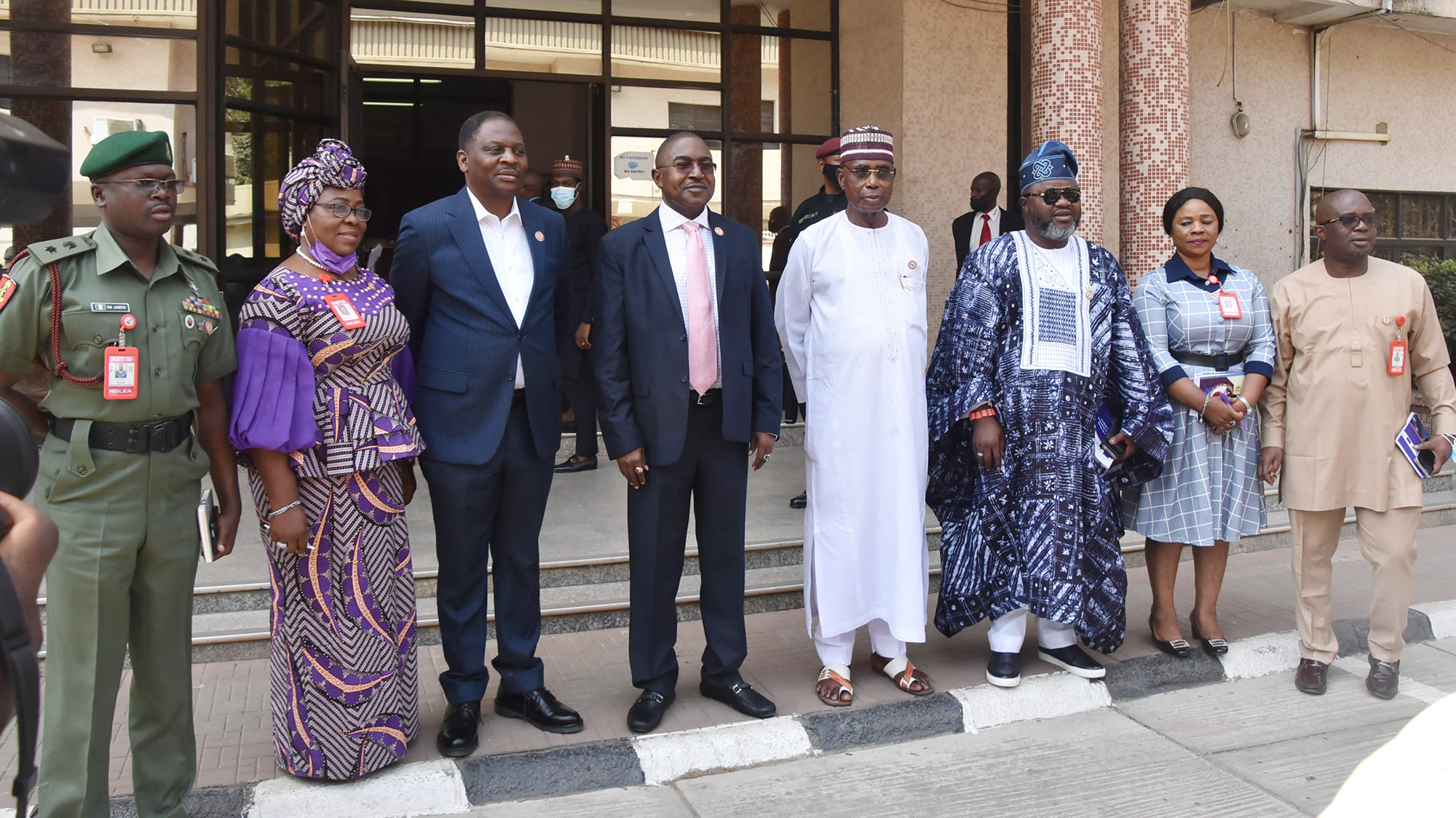 The Federal Government (FG) says it has perfected plans for the full deployment of autogas in filling stations and the conversion of 200,000 commercial vehicles to run on gas this year.
This was disclosed in a meeting with oil marketers in the downstream sector convened by the Minister of State for Petroleum Resources, Chief Timipre Sylva, in Abuja.
The meeting in which government unveiled the 2022 Framework for the deployment of CNG (Compressed Natural Gas, popularly called autogas) in Nigeria, had in attendance Senior officials of the Major Oil Marketers Association of Nigeria, Depot and Petroleum Products Marketers Association of Nigeria, as well as other key players in the downstream sector.
At the meeting, Sylva told his guests that the government was out to ensure that it made available the alternatives required before the removal of subsidy on Premium Motor Spirit (petrol), stressing that the deployment of autogas was one of such key alternatives.
He also stated that the government would be supporting them with 50 per cent of the conversion kits to fast-track the process, adding that additional support as required would be given, going forward.
"We said we must provide alternative fuel and the alternative that we concluded on was the autogas alternative. To provide it for our people," the Minister said.
He continued that "Since this agreement between us (government and marketers), a lot of work has been going on and we have come to a certain point where we need to take it further. But we cannot move further without ensuring that you as our partners are fully on board."
In the framework, the government explained that with abundant gas reserves of about 206.53 trillion cubic feet, a population of about 200 million people, and the enactment of the Petroleum Industry Act, which eliminated the continuous absorption of petrol subsidy, it was now vital to deploy autogas.
The goverent stated that its priority now was the rapid and strategic introduction of Natural Gas Vehicles as an alternative fuel for transportation in Nigeria in line with the approved National Gas Policy.
"This will pave the pathway to full deregulation of the downstream petroleum sector in Nigeria, while reducing the effect of deregulation on transportation costs," the document read in part.
It added that  "The Ministry of Petroleum Resources was charged with the responsibility to provide autogas (LPG, CNG, LNG) as an alternative and competitive fuel for mass transportation
"CNG was selected as the fuel of choice because it holds a comparative advantage due to its ease of deployment, its comparatively lower capital requirements, commodity's supply stability, existing in-country volumes, and local market commercial structure which relies predominantly on the naira.
"Hence a single track CNG deployment is proposed in the initial phase and other alternatives can be considered as the market attains maturity."
Three implementation options were highlighted in the document, as the government stated that in the first option, its target was to convert one million public transport vehicles and install 1,000 refueling centres within 36 months.
For the first 18 months it targets to achieve 500,000 conversions and 580 refueling centres supplied by five Original Equipment Manufacturers, among other targets.
In the plan, the government targets to convert 200,000 commercial vehicles this year, including tricycles, cars, mini-buses and large buses.
The cities captured in Phase 1 of the project include Abuja, Kaduna, Kano, Kogi, Kwara, Lagos, Ondo, Oyo, Edo, Delta, Bayelsa, Niger, and Rivers.
Cities under Phase 2 were listed as Sokoto, Katsina, Jigawa, Borno, Bauchi, Gombe, Yobe, Osun, Ekiti, Enugu, Anambra, Imo, Cross River, Abia, Akwa Ibom and Plateau. For Phase 3 cities, they were listed as Kebbi, Zamfara, Yobe, Gombe, Taraba, Adamawa, Benue and Ebonyi.
SON, NCDMB Collaborate In Local Content Promise Greater Efficiency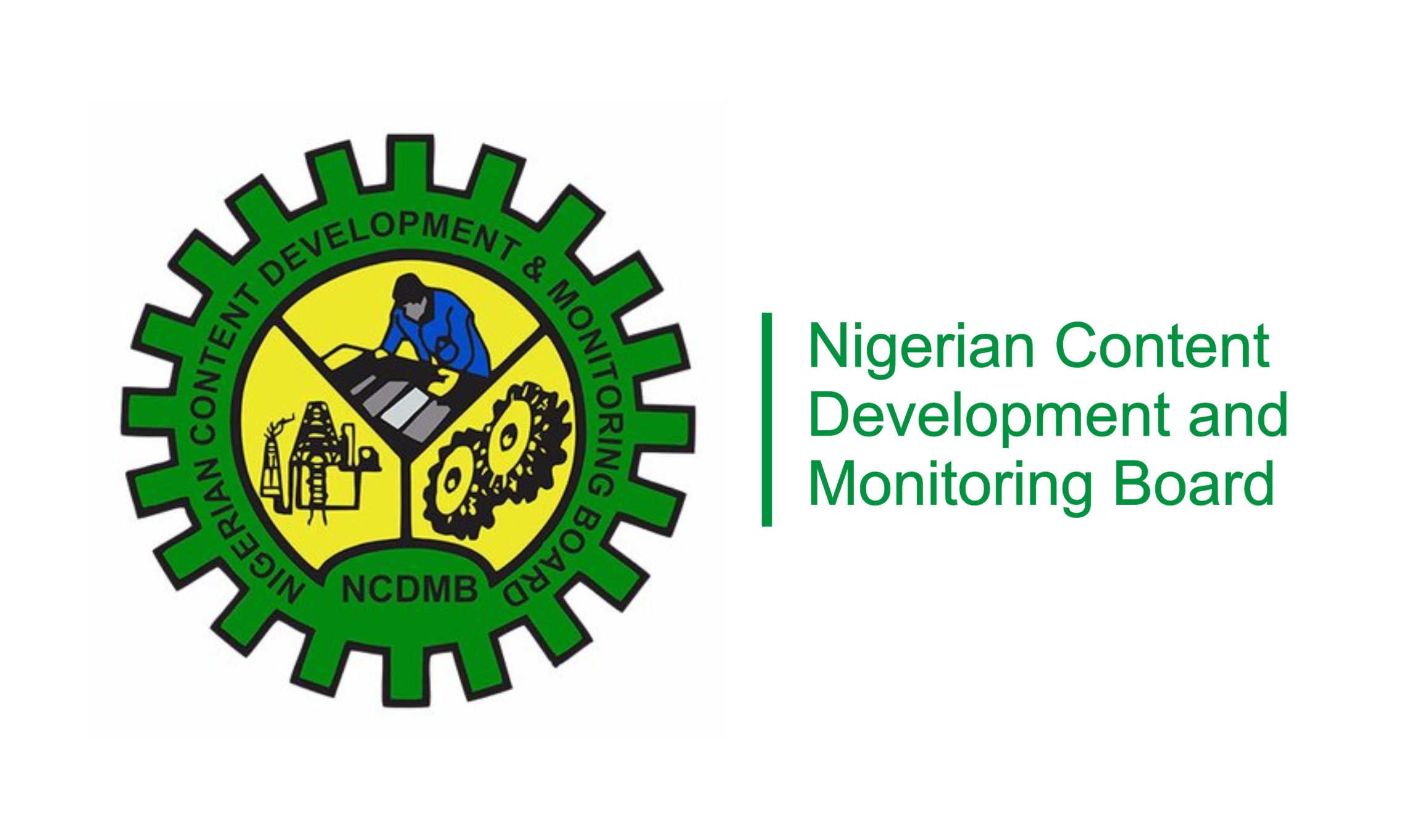 Standards Organisation of Nigeria (SON) and the Nigerian Content Development and Monitoring Board (NCDMB) have committed to a great marked increase and improved quality of the local content of materials and products used in the Nigerian Oil and Gas Industry in Nigeria.
Both organisations made the commitment recently when the Executive Secretary of the NCDMB, Engineer Simbi Kesiye Wabote, and his management paid a courtesy call on the SON Corporate Headquarters in Abuja.
Engr. Wabote acknowledged the existing collaboration of his agency with SON in standards development but expressed the desire to enhance the cooperation into certification of all local content.
Such local content includes materials, machinery, as well as products and services used in the oil and gas sector to assure their quality for greater value.
The Executive Secretary enumerated his organisation's challenge in executing its mandate of guiding, monitoring, coordinating and implementing the Nigerian Oil and Gas Industry Content Development (NOGICD) Act as including confirming the certification and quality status of equipment, materials, products, goods and services utilised in the Nigerian oil and gas industry.
Wabote called for further collaboration between the NCDMB and SON to achieve uniform standards for all locally fabricated/manufactured equipment, materials, goods and services that will be acceptable to all players in the industry as well as necessary certification and confirmation procedure between the two organisations.
"SON should amplify the circulation of information relating to existing standards for the Nigerian oil and gas industry, as this will go a long way in improving the standards of local content", according to him.
Responding, the SON Director General, Mallam Farouk Salim, expressed delight at the collaborative visit, stressing that it aligns with his organisation's publicly expressed desire to focus greater attention on improving quality of activities, products and services in the oil and gas sector in 2022.
He assured the NCDMB boss that SON will take deliberate steps to ensure greater involvement of the Board and its staff in standards development activities as well as conformity assessment procedures for the oil and gas sector.
The SON DG offered the organisation's internationally accredited management systems standards training and certification services, particularly for Quality and Environmental Management to the NCDMB at discounted rates.
He also enjoined the Board to encourage its stakeholders in the oil and gas sector to patronise the SON accredited services as part of its mandate of increasing local content, while also saving scarce foreign exchange expended in accessing similar services from abroad.
Mallam Salim disclosed that the SON's promoted National Metrology Institute has capacity to support the oil and gas industry in accuracy of measurements through calibration of all equipment and measuring instruments.
By: Nkpemenyie Mcdominic, Lagos
PenCom Declares Contributory Pension, Sustainable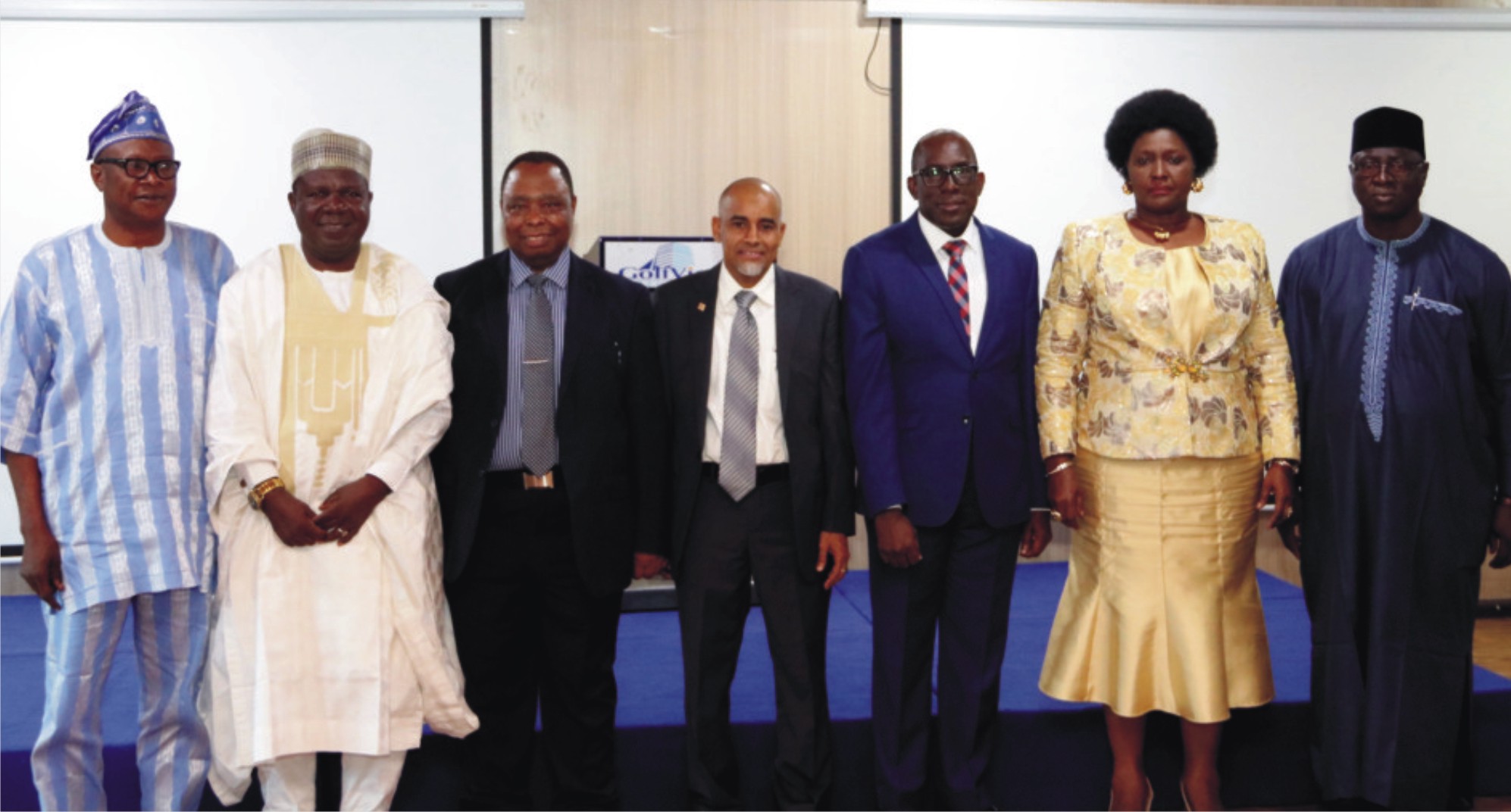 The National Pension Commission (PanCom) has said the scheme has an increasing chance of being sustained.
This follows the disclosure that 73 per cent of contributors under the Contributory Pension Scheme (CPS) are below 40 years of age.
According to PenCom, in its 'Age and gender distribution' report for the fourth quarter of 2021, this showed that the CPS had "an increasing sustainability level".
The report, however, showed that male contributors dominated the Retirement Savings Account holders' list.
"Gender and age distribution analysis of new registrations on the CPS for the quarter showed that 73 per cent were below the age of 40 years.
"This points to the increasing sustainability of the CPS, as the younger generation are actively being enlisted into the scheme.
"Regarding gender distribution, 65 per cent of those that registered during the quarter were male, while 35 per cent were female", the report stated.
It stated further that 9,589,721 workers had registered under the CPS as at the end of February, 2022 revealing that total assets under the CPS rose by N460bn in three months to N13.88tn in March.
The report was titled, "Unaudited report on pension funds industry portfolio for the period ended 31 March 2022; Approved Existing Schemes, Closed Pension Fund Administrators and RSA funds (Including unremitted contributions @CBN & legacy funds)".
The funds ended on December 31, 2021, at N13.42tn, but rose to N13.61tn and N13.76tn as at the end of January and February 2022 respectively.
Data in the report showed that N8.5tn of the total funds was invested in Federal Government securities, comprising bonds and treasury bills in March.
The amount represented 61.24 per cent of the total assets under the Contributory Pension Scheme.
Meanwhile, other investment portfolios where the funds were invested include,  domestic and foreign ordinary shares, and corporate debt securities,which  comprises an corporate bonds, corporate infrastructure bonds, corporate green bonds, and supranational bonds.
Debt Servicing Gulps 86% Of Nigeria's Revenue S'Africa Pays 20%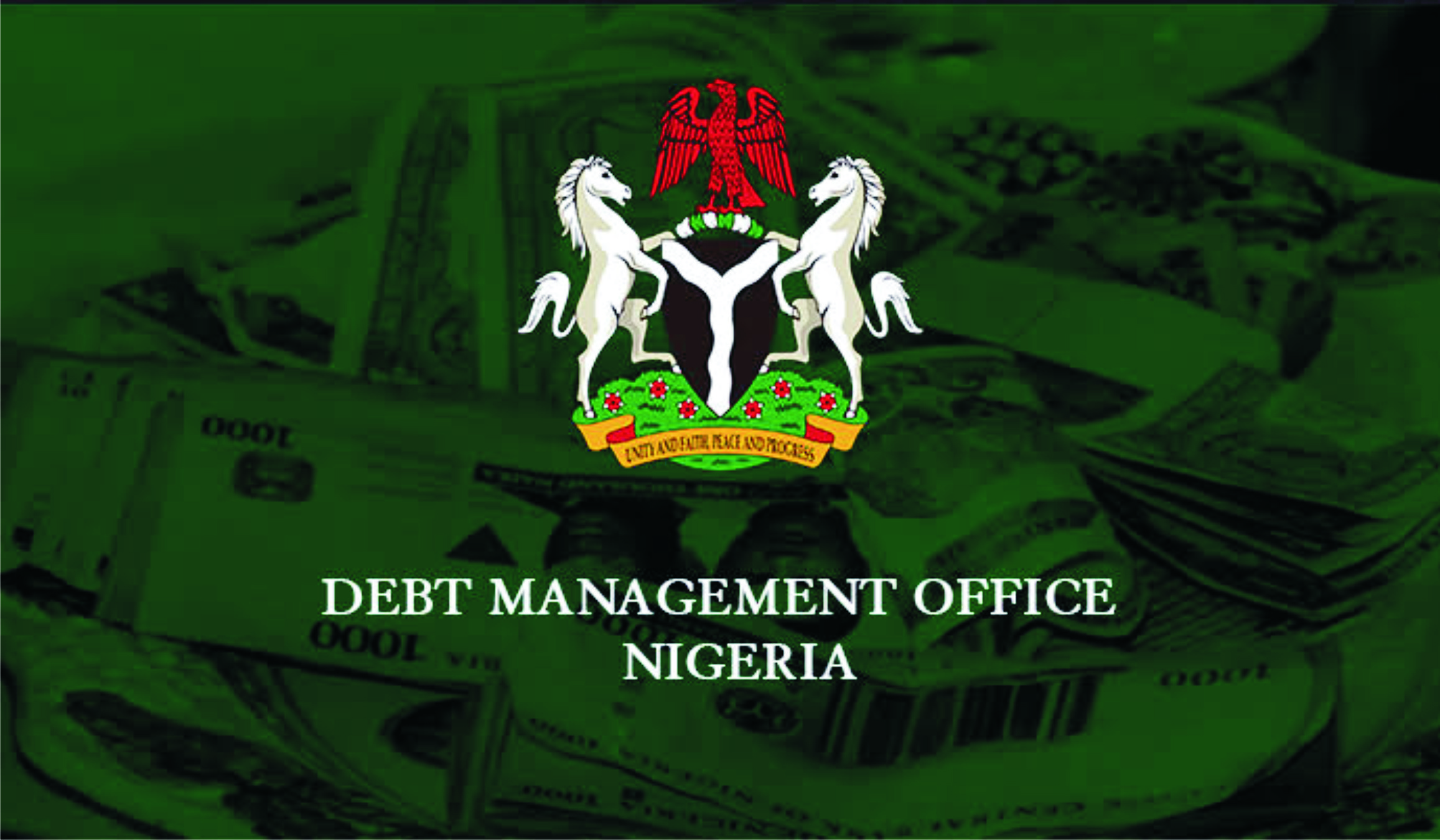 In 2021, Nigeria spent 86 percent of its revenue on servicing debt. This is against South Africa's 20 per cent expended for the same purpose and period, according to The Tide's source.
Quoting the International Monetary Fund's 2021 Article IV estimates, the source said Nigeria spent 85.5 per cent of its revenue on servicing its debt in 2021.
In the same vein, South Africa's budget office, situated in the National Treasury, estimated its debt service-to-revenue in 2021 at 20 per cent, noting that for every five rand raised by the government, only one rand was spent on servicing debt.
Nigeria's total debt as at the end of December 2021 was 30 per cent of South Africa's debt, yet the former's debt service appears too expensive, according to analysts.
Nigeria's total debt as at December 2021 was $94.166bn, according to the Debt Management Office, but South Africa's total debt at the same period was $261bn, according to the country's National Treasury and Bloomberg.
Nigeria is the continent's largest economy. Latest estimates by the National Bureau of Statistics put the nation's economic size at $420bn.
On the other hand, South Africa is second largest economy on the continent with an estimated size of $320bn.
According to analysts, Nigeria's debt service is very expensive because of the perception of investors of the country as high risk.
Chief Executive Officer of Centre for the Promotion of Private Enterprise (CPPE), Dr Muda Yusuf, said debt service ratio was a function of the magnitude of the debt and its cost.
"If the amount you are borrowing is high, you also have to pay more. Also, Nigeria borrows at expensive rates, especially the Eurobonds.
"Sometimes, we celebrate that our Eurobonds are oversubscribed, but the yields are very high when you compare them with other countries," Yusuf said.
He explained that investors perceived Nigeria as high-risk, explaining that risk premium must be paid when bonds were perceived as high-risk.
A market analyst, Ike Ibeabuchi, suggested that Nigeria must pay more attention to cost-cutting measures such as reducing the earnings of the legislature, adding that the country should look at ways of tapping equity rather than debt.
Findings have shown that Egypt's debt service-to-revenue was 20.5 per cent in 2021, according to its central bank, while Kenya's and Uganda's were estimated at 60 per cent and 27-30 per cent respectively.
Another major reason for Nigeria's high debt service-to-revenue is its low revenue generation.
Analysts are worried that Nigeria is not raising enough revenue from an economic size of over $400 billion, expressing worry that policy makers are do not seem to think in that direction.
Nigeria's revenue to GDP is nine per cent, while Ghana's is 13 per cent. Nigeria is seven times Ghana's population of 31 million.
According to the DMO, Kenya and Angola have a revenue-to-GDP ratios of 16.6 per cent, and 20.9 per cent respectively.
Addressing this issue in a Press briefing last April, President of the Lagos Chamber of Commerce and Industry, Michael Olawale-Cole, said "We are likely to have a higher debt service-to-revenue ratio if revenue levels do not increase significantly".
He suggested that the Federal Government must improve its tax collection by expanding the tax net to reduce dependence on oil revenues and exposure to global shocks like the war in Ukraine.