Dep Gov Wants MDAs To Boost Bayelsa IGR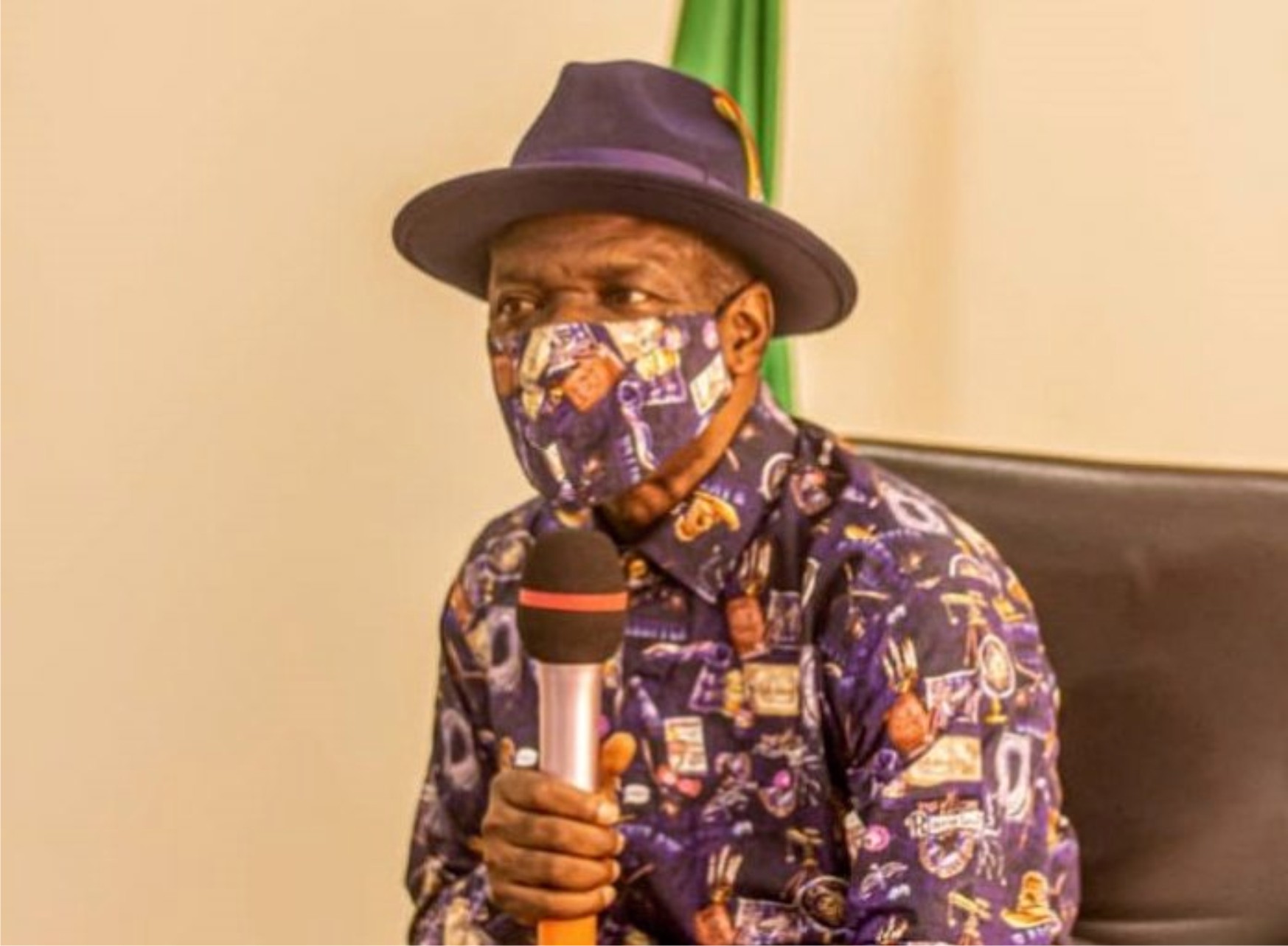 The Bayelsa State Government has charged various revenue generating ministries, departments and agencies (MDAs) to redouble their efforts in the drive to improve the internally generated revenue (IGR) of the state.
The Deputy Governor, Senator Lawrence Ewhrudjakpo, gave the charge while declaring open the ninth Bayelsa Tax Advisory and Review Committee (TARC) meeting in Yenagoa, recently.
He reminded members of the committee that it was high time they explored new and better ways of generating revenue in order to boost the revenue profile of the state.
He pointed out that the state was not where it supposed to be, in terms of income generation, noting that Bayelsa's IGR would not rise until better methods were employed.
Ewhrudjakpo, who commended members of the committee for their support and contributions to the implementation of the present administration's fiscal policies in 2021, implored them to be more passionate about their responsibility this year.
The Bayelsa number two citizen who also doubles as Chairman of the State Tax Advisory and Review Committee (TARC), urged the Committee to scale up efforts in their revenue drive to enable government pay workers' salaries as and when due without depending on monthly federal allocations.
To achieve this, the deputy governor said, some tough and proper decisions would be taken not only to expand the state tax net but also identify and plug areas of revenue leakages in the system.
He however, assured the law abiding and tax-paying public of the present administration's readiness to eradicate multiple taxation as part of its investment promotion strategy.
"I want to use this opportunity to thank members of TARC for their support and contributions that took us to where we were last year. But clearly, that is not where we ought to be.
"Although we are not where we used to be, we also are not where we supposed to be as a state in terms of IGR. This therefore means, some more determination as well as passion is required for us to get there.
"If what you know cannot change you, then you have to change what you know. And so, if what we are doing cannot give us the dividends we need, then we need to change what we are doing.
"Until we forage and also explore new avenues, our revenue profile will remain what it is and we can never change. And so, we should not be afraid of daring because without daring, we cannot win.
"We should be seen to be written on the positive side of history that, 'yes, progress was made by the previous TARC but that better progress was made by this present TARC.
"We still have a lot to do to increase our IGR. We should be able to pay our workers' salaries as a state with what we generate even though we may not be well resourced as some states in the country," the Deputy Governor said.
By: Ariwera Ibibo-Howells, Yenagoa
Delta, FG Partner On Mass Campaign Against Malaria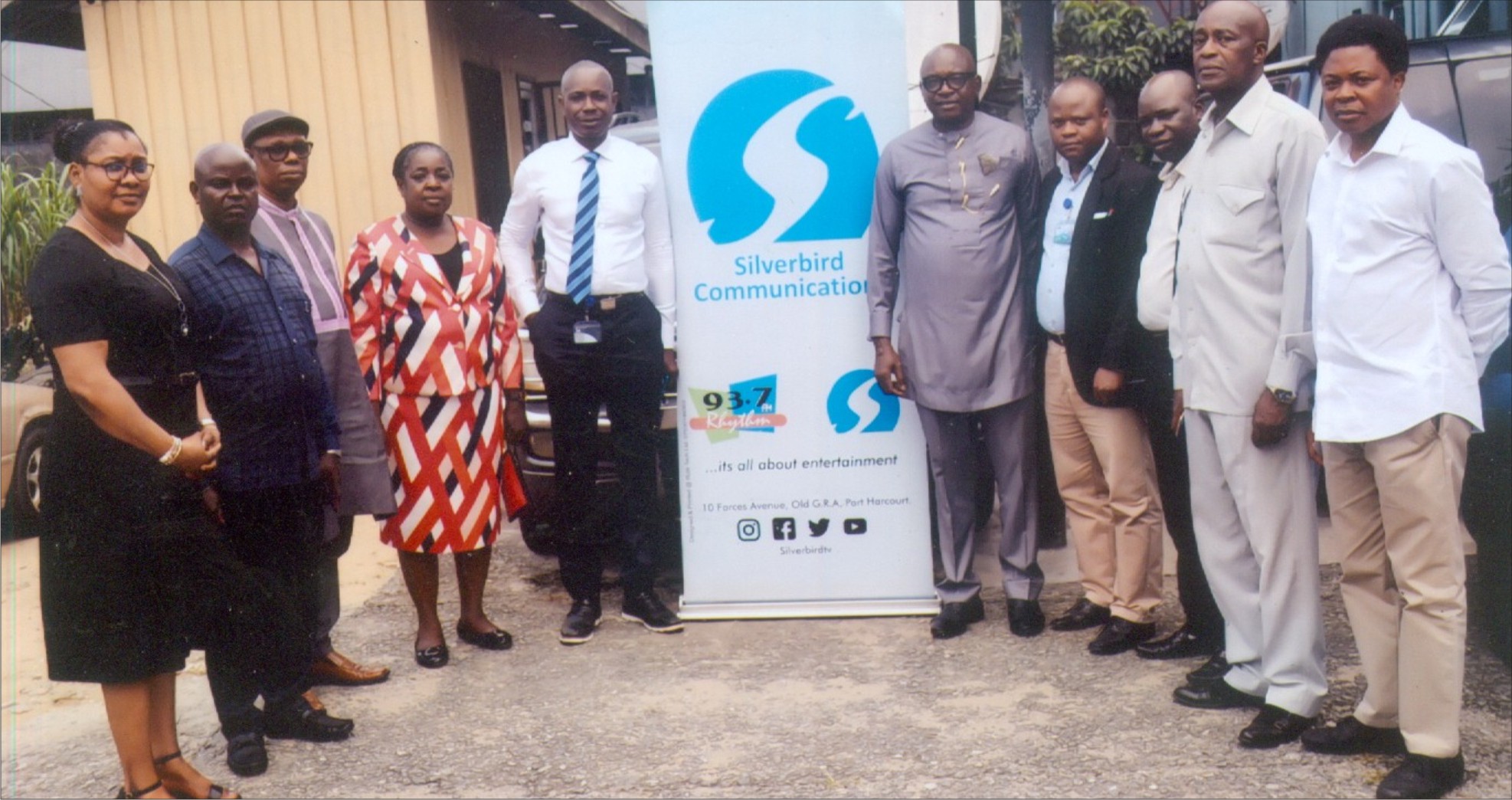 Delta State Government, in partnership with the National Malaria Elimination Programme (NMEP) has earmarked no less than 3.7 million Insecticide Treated Nets (ITNs) for distribution to tackle malaria in the State.
Permanent Secretary, Delta State Primary Health Care Development Agency (DSPHCDA), Dr Jude Winful-Orieke, said this in his welcome address during the orientation programme for media workers in Asaba.
The partnership, with funding from the Global Fund Malaria Project, is a mass campaign that will provide treated nets to every household in the state through a door-to-door approach.
Winful-Orieke said the objective of the ITN mass campaign was to ensure that for every two persons in the state, there was one bed net to sleep in.
"We have earmarked over 3.7million ITNs to be distributed to the people through a door-to- door approach to all the populace of the State," he said.
The Permanent Secretary said the ITNs Mass Campaign was led by the DSPHCDA, through the State Malaria Elimination Programme with technical support from the Management Sciences for Health as implementing partners.
He appealed to the media to propagate the campaign through proper and effective information dissemination, to enable the programme achieve its objectives.
Describing the media as a veritable platform for mass mobilisation, he urged the practitioners to join in the campaign for a malaria-free society.
NMEP representative, Miss Perpetual Ezediunor, on her part, said the ITNs campaign was one of the major strategies used in delivering nets to the entire populace.
She also urged the media to help educate the people on proper use of the nets to ensure that the fight against malaria succeeded.
Ezediunor said previous experiences of the mass campaign had revealed that a lot of people, especially in the rural areas, used the nets for fishing and farming.
"As media practitioners, we want you to help us create awareness and educate our people to use the nets for the purpose it is meant for", she urged.
In her remarks, the State Programme Manager, Dr Julie Aniah, said the media orientation would provide an opportunity for journalists to gain insights into ITNs mass campaign.
Aniah urged the media to key into the campaign and use its platform to help achieve the objectives of the national programme on malaria eradication.
It is our belief that if the people use the nets for the purpose of sleeping, we will have a heathier Delta State that is free from malaria," Aniah said.
The Tide's source reports that journalists and information officers across the State attended the event.
NAOWA President To Sponsor 30 Youths On Skills Acquisition In Edo
President of the Nigerian Army Officers Wives Association (NAOWA), Mrs. Salamatu Yahaya, has pledged to sponsor 30 youths for skills acquisition at the NAOWA skills acquisition centre in Benin.
Yahaya made the pledge midweek at the inauguration of the NAOWA skills acquisition centre at the Nigerian Army Cantonment, Ekehuan, Benin.
She also promised to purchase 50 admission forms for youths, including women, willing to take part in trainings to be carried out in the centre.
"I'm impressed by the skills acquisition centre and the quality of work done here by the zonal coordinator, NAOWA, 4 Brigade Chapter.
"It means she has keyed into my vision of sustaining legacies and upholding the tenets of unity and service.
"What she has done today is that she has added value to what was already existing.
There was actually a skill acquisition centre here before, but the focus was just tailoring and barbing saloon.
"So, value has been added to what is already on ground with an Information Technology Centre (ICT), tailoring and textile management centre and Catering and Hotel management centre.
"This is what is meant by sustaining legacies. You key into what your predecessor has done and improve on what they have left behind.
"Because of this, I will be sponsoring by paying the registration and course fees for 10 youths that will be willing to take course in ICT, 10 youths too for catering and hotel management and 10 others for tailoring and Textile management", she said.
She stated that her vision on sustaining the legacies and upholding the tenets of unity and service placed premium on sustainable development and welfare of NAOWA.
The NAOWA President said the newly constructed skill acquisition centre would add value to the lives of the women and youths within the barracks.
"I believe the centre will enable our target audience, that is the youth and women, to learn skills and therefore make them become productive and functional citizens," she said.
Earlier, the Zonal Coordinator, NAOWA 4 Brigade Chapter, Mrs. Saadatu Abdullahi, said her choice for ICT, Tailoring and Textile Management as well as Catering and Hotel Management was borne out of genuine desire to assist the youth.
She said these were areas where the trainees could easily make their money, thereby providing opportunity for them to support their spouses and the home.
She also said she decided to impact on NAOWA members in the State and add value to them through skills because the NAOWA President had emphasised on charity as an act of humanity.
The NAOWA President also used the opportunity of the visit to Edo to present relief materials to 50 widows of army personnel.
The widows were presented with foodstuffs, textile materials and some cash.
Cholera Kills Seven Children In C'River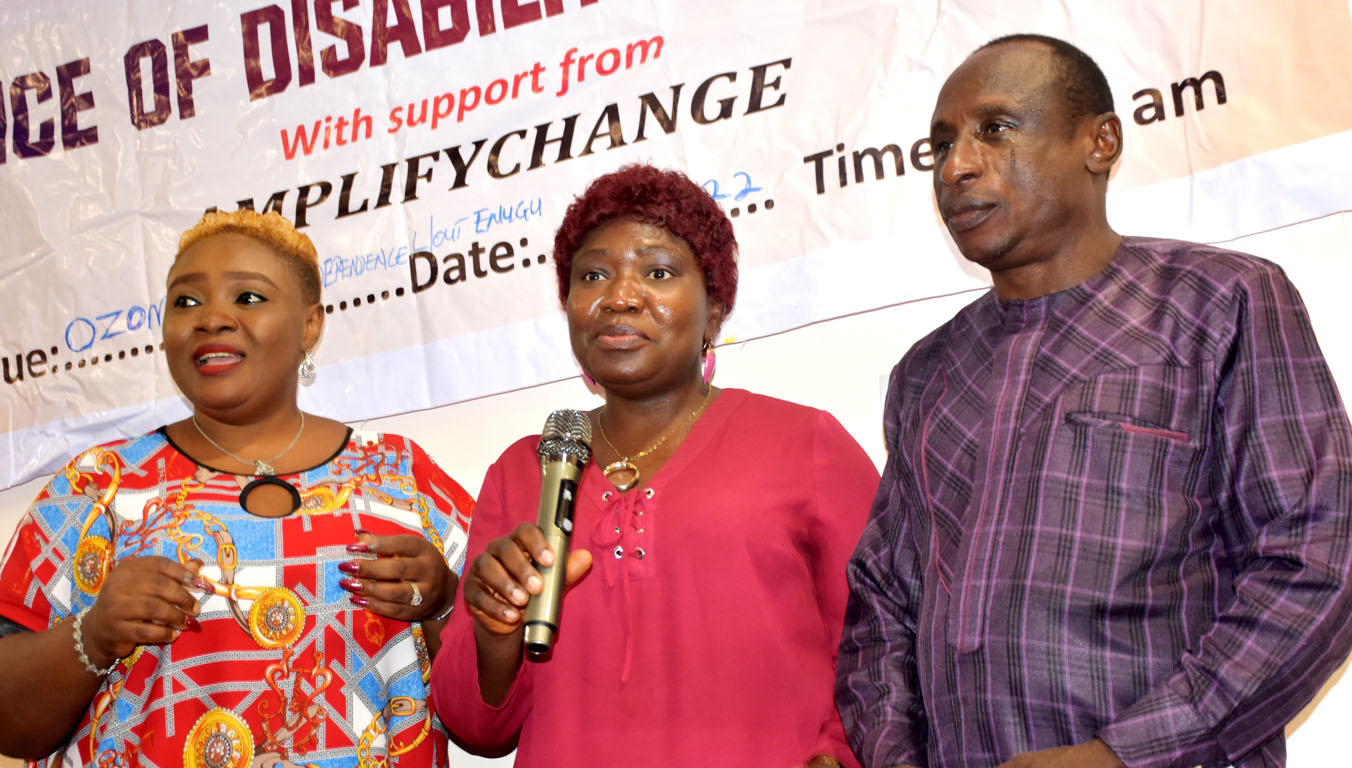 Director General, Cross River Primary Healthcare Care Agency, Dr Janet Ekpenyong, has confirmed the death of seven children from cholera in the State.
Ekpenyong, who confirmed the deaths in an interview with The Tide's source in Calabar, said the agency recorded more than 600 suspected cases in the state between March and April.
"Over 600 suspected cases were detected and we had a Rapid Diagnostic Test (RDT) conducted on them. We also did a microscopic test and culture to have a true confirmation of the cases.
"We confirmed that most of the cases were not cholera related, though we had three active cases of the disease in Ogoja Local Government Area (LGA).
"Whenever we go for medical outreach and detect suspected cases of cholera with symptoms such as diarrhoea, we take samples immediately.
"Thereafter, the rapid diagnostic test is carried out and treatment initiated immediately.
"Over the past two months, we have actually had seven deaths occurring as a result of cholera," she said.
Ekpenyong said treatment was initiated after samples were collected for microscopic test, but that sadly, some of the children died before the results were out.
According to the DG, the children are the most vulnerable to diarrhoea, because they play mostly with dirt and still use their hands to eat without washing them.
On sensitisation, Ekpenyong told the source that her goal was working with the National Orientation Agency and other partners to sensitise mothers on the importance of maintaining hygienic habits and drinking clean water.
She noted that most of the cases were as a result of drinking unclean water that had been contaminated by faeces from open defacation, especially in rural areas without toilets.
She said that since most rural dwellers depended on water from the streams, it was important for people from such communities to boil such water before drinking.
The DG also told the source that the agency was partnering with relevant agencies for the sinking of boreholes in some communities, with a view to providing portable drinking water for them.