Interpol Nabs 11 Nigerian Cyber Scam Kingpins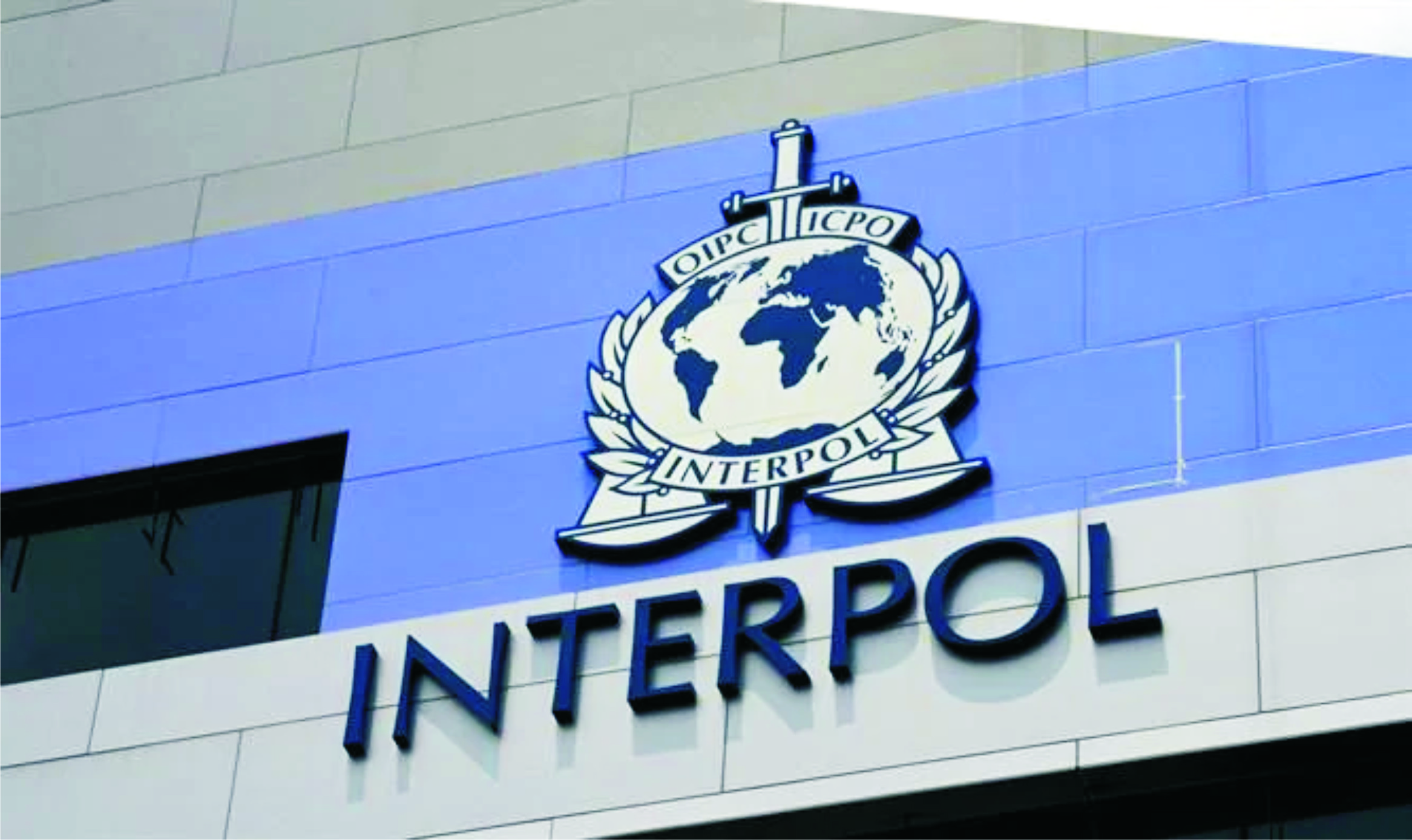 Interpol, in collaboration with Nigeria Police Force, has arrested 11 members of a Nigerian cybercrime gang, potentially responsible for targeting as many as 50,000 victims in various scams in recent years.
At least, six of the suspects belong to "SilverTerrier," a syndicate accused of employing a range of malware variants in tens of thousands of financial scams dating back to, at least, 2014.
Palo Alto Networks' threat intelligence arm, Unit 42, which helped in the investigation, said the six Silver Terrier members have "successfully avoided prosecution for the past half a decade.
This, it said, was due to the complexities of mapping global victims beyond the flow of stolen funds back to the source of malicious network activity.
Unit 42, reports cyberscoop.com, also noted that rather than targeting "easily identifiable money mules or flashy Instagram influencers," the operation focused instead on the "technical backbone of BEC operations".
It focused on individuals who have the skills and knowledge to build and deploy the malware and domain infrastructure used in the schemes.
The announcement, last Wednesday, comes two months after three members of the same group were arrested in Operation Falcon.
The arrest of the three followed a year-long Interpol-led investigation into the prolific business email compromise (BEC) scams the group's members are alleged to have pulled off over the years.
Authorities called this latest roundup Operation Falcon II.
The arrests occurred between December 13 and 22, but it's not clear exactly where.
Read the full Interpol statement: "The Nigerian Police Force (NPF) has arrested 11 alleged members of a prolific cybercrime network as part of a national police operation coordinated with Interpol.
"Arrested by officers of the NPF Cybercrime Police Unit and Interpol's National Central Bureau (NCB) in Nigeria, many of the suspects are thought to be members of 'SilverTerrier', a network known for Business Email Compromise (BEC) scams which have harmed thousands of companies globally.
"The ten-day Operation Falcon II (13-22 December) saw 10 NFP officers deployed from the Abuja headquarters to Lagos and Asaba to arrest target suspects identified ahead of time with intelligence provided by Interpol.
"Field operations were preceded by an intelligence exchange and analysis phase, where Nigeria used Interpol's secure global police communications network, I-24/7, to work with police forces across the world also investigating BEC scams linked to Nigeria.
"The Interpol General Secretariat supported field operations 24/7, forensically extracting and analysing data contained in the laptops and mobile phones seized by NPF during the arrests.
"This preliminary analysis indicates that the suspects' collective involvement in BEC criminal schemes may be associated with more than 50,000 targets.
"One of the arrested suspects was in possession of more than 800,000 potential victim domain credentials on his laptop.
"Another suspect had been monitoring conversations between 16 companies and their clients and diverting funds to 'SilverTerrier' whenever company transactions were about to be made.
"Another individual was suspected of taking part in BEC crime across a wide range of West African countries, including Gambia, Ghana and Nigeria.
"By alerting Nigeria to this serious cybercrime threat, Interpol enabled me to give the order to hunt down these globally active criminals nationwide, flushing them out no matter where they tried to hide in my country," Head of NCB Abuja and INTERPOL Vice President for Africa,Assistant Inspector General of Police Garba Baba Umar, said.
"The outstanding results of Operation Falcon II have served to disrupt this dangerous cyber gang and protect Nigerian citizens from further attack.
"I encourage fellow African countries to also work with Interpol in ridding our continent of cybercrime to make the cyber world a safer place," Umar added.
"With BEC fraud having both a cyber and a financial element, Operation Falcon II saw financial 'pathfinder countries' belonging to Interpol's Global Financial Crime Taskforce (IGFCTF) – including Nigeria – work together on cross-border financial investigations linked to the operation.
"The IGFCTF is now coordinating further action against 'SilverTerrier' bank accounts and sharing intelligence on the domain credentials of potential victims with member countries to prevent further fraud.
"Operation Falcon II sends a clear message that cybercrime will have serious repercussions for those involved in business email compromise fraud, particularly as we continue our onslaught against the threat actors, identifying and analysing every cyber trace they leave," said Interpol's Director of Cybercrime, Craig Jones.
"INTERPOL is closing ranks on gangs like 'SilverTerrier'; as investigations continue to unfold, we are building a very clear picture of how such groups function and corrupt for financial gain. Thanks to Operation Falcon II we know where and whom to target next," Jonesadded.
"Led by Interpol's Cybercrime Directorate in Singapore, Operation Falcon II was a cooperative effort involving IGFCTF, Nigerian law enforcement agencies, a range of Interpol expert teams and vital private partners Palo Alto Networks Unit 42 and Group-IB's APAC Cyber Investigations Team.
"Through Interpol's Gateway initiative, Palo Alto Networks Unit 42 and Group-IB have contributed to investigations by sharing information on 'SilverTerrier' threat actors, and analysing data to situate the group's structure within the broader organized crime syndicate. They also provided key technical expertise consultancy to support the Interpol teams.
"Gateway boosts law enforcement and private industry partnerships to generate threat data from multiple sources and enable police authorities to prevent and investigate attacks in a timely manner.
"The operation was developed as part of efforts to support joint operations in Africa with funding by the Foreign, Commonwealth and Development Office (UK). Interpol extends its thanks for this support.
"At a time of increased threat, members of the public, businesses and organizations are reminded to protect themselves from online scams by following the advice featured in Interpol's #JustOneClick, #WashYourCyberHands, #OnlineCrimeIsRealCrime and #BECareful campaigns.
"BEC remains "one of the most financially damaging online crimes," according to the FBI.
"In 2020 the FBI received more than 19,000 BEC and email account compromise complaints, costing victims as much as $1.86billion.
"BEC refers to a scam where a company employee authorized to make payments on behalf of the company is tricked into authorizing phony payments or money transfers into accounts controlled by the attacker, via spoofed or legitimate email, or over the phone".
Hold Leaders Without Character Responsible For Nigeria's Woes -Wike
Leading Peoples Democratic Party (PDP) presidential aspirant and Rivers State Governor, Chief Nyesom Wike, has said that Nigerians should be wary of those who campaigned vehemently and foisted President Muhammadu Buhari on Nigeria as its messiah, for the woes that have overwhelmed the country.
Wike specifically berated some aspirants in the PDP who caused disunity in the party in 2015, formed the new-PDP and sold out the party's goodwill and electoral opportunities.
He made the accusation when he met with Oyo State PDP leaders and delegates in Ibadan, capital of Oyo State, yesterday, to solicit support ahead of the party's presidential primary this month.
"The issue is, who are those who made PDP to lose election in 2015 that today we are suffering? Today, we are in opposition and trying to take power back.
"But see what the country has been turned into. Who are those who told Nigerians that President Buhari is a saint, that President Buhari will salvage Nigeria? What is their sense of judgement? Who are those aspirants who abandoned PDP, betrayed PDP and went to support President Buhari?"
Wike insisted that some PDP presidential aspirants brought Buhari to power, and now, the country is suffering for their wrong sense of judgement.
"Now, we are suffering. People are dying every day. From January to March in Kaduna, over 1,000 people have been killed. So many people have been kidnapped."
The Rivers State governor also alluded to a similar behaviour that was demonstrated by a PDP chieftain who got immense support of the party in 2019.
Wike stated that there was need for electorate at all levels to be more concerned about the kind of people they want to entrust the leadership of the country.
The Rivers State governor said anyone who desires to govern Nigeria must be must be firm, courageous and should own up what he says.
"If it was the wrong thing that was said, say I am sorry but I have to say something as a leader. Not when you say something one minute, the next moment you say they didn't get your approval."
Wike said PDP and Nigeria as a while do not require theorists, but somebody who has the ability and qualities to offer focused leadership.
He explained that if he becomes the president of Nigeria, he would put the best of heads together who will work under good supervision and coordination.
According to him, anybody who fails to deliver would be relieved of the appointment.
"Nigerians know my views. I believe in restructuring. I believe in state police. You cannot stop insecurity in this country without state police which is the practice in all countries that run true federalism. Intelligence is key. Before it happens, you've stopped it or cage them."
Wike insisted that Nigeria has to be rescued from the APC-led Federal Government so that sanity can be restored and conscience reinforced in public servants.
"Look at it, 42 people died in train blast, up until now, no concrete report. This is a country where a Minister of Transport, after people died in such accident and the next day, he went and collected form for Presidency.
"You're a Minister of Education, schools have closed for how many months, the next thing, the minister went and collected form for Presidency. I have not seen a country like this, no conscience."
In his remarks, Oyo State Governor, Engr Oluseyi Makinde, assured Wike of the support of Oyo and South-West geopolitical zone support.
"If they say Seyi Makinde and the delegates from the South-West of Nigeria are supporting Governor Wike, say there is a reason. When people come to canvass for your vote listen to them, but at the end of the day tell them this is who (Wike) we are supporting."
Similarly, the former Governor of Ekiti State, Ayo Fayose, explained that South-West delegates would be meeting in Ibadan before the PDP national convention to take decision on who to support.
According to Fayose, for the first, delegates from the South-West will be speaking with one voice during the convention to pick the party's presidential flagbearer.
"We will take a position and we will hand over the delegates to our governor, our leader (Makinde). If you like me, follow me. If you like Governor Wike, follow him. But by the grace of God we will do house meeting before we set out. We will go to Abuja with, at least, 85 to 90percent of our votes in one direction."
Electoral Act: S'Court Joins Rivers In Buhari, Malami's Suit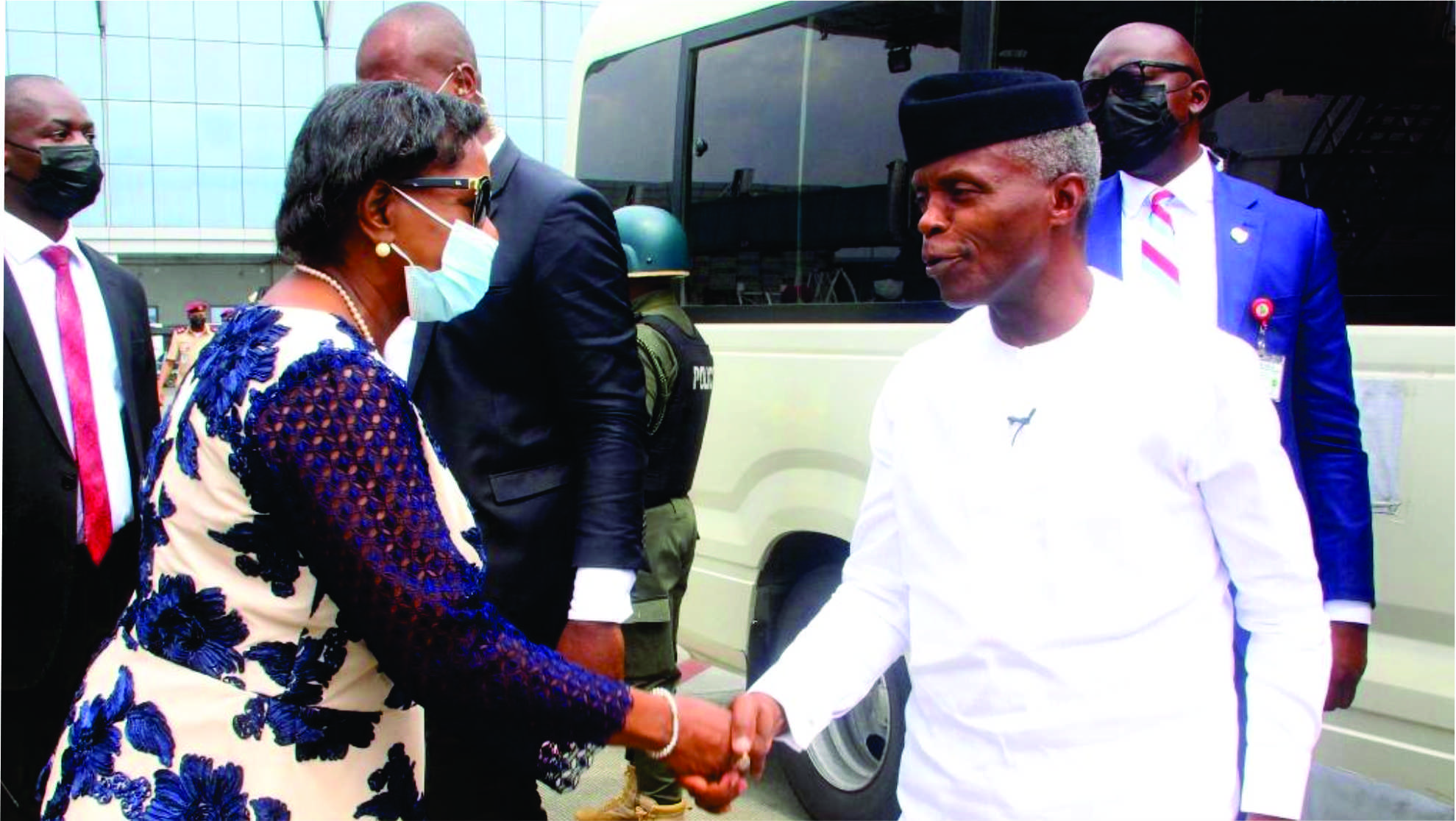 The Supreme Court, yesterday, okayed an application that Rivers State Government filed to be joined as a party in the suit President Muhammadu Buhari and the Attorney-General of the Federation and Minister of Justice, Abubakar Malami filed to void Section 84(12) of the Electoral Act, 2022.
A seven-man panel of the Justices of the apex court led by Justice Musa Dattijo, allowed the joinder application that Rivers State brought through the Speaker of the state House of Assembly, Hon Ikuinyi-Owaji Ibani and the state Attorney-General, Prof Zacheaus Adangor, even as it shifted hearing on the suit till May 26.
The applicants told the court that they were opposed to the suit marked SC/CV/504/2022, which originally had the National Assembly as the sole Respondent.
President Buhari and Malami had approached the Supreme Court to contend that Section 84(12) of the Electoral (Amendment) Act, 2022, is inconsistent with the provisions of Sections 42, 65, 66, 106, 107, 131, 137, 147, 151, 177, 182, 192 and 196 of the Constitution as well as Article 2 of the African Charter on Human and Peoples Rights.
They are, among other things, seeking, "a declaration that the joint and or combined reading of Section 65, 66, 106, 107, 131, 137, 147, 151, 177, 182, 192 and 196 of the Constitution, the provision of Section 84 (12) of the Electoral Act, 2022 which also ignores Section 84(3) of the same Act, is an additional qualifying and/or disqualifying factors for the National Assembly, House of Assembly, Gubernatorial and Presidential elections as enshrined in the said Constitution, hence unconstitutional, unlawful, null and void.
"A declaration that having regard to the clear provision of Section 1(3) of the Constitution read together with section 4 of the same Constitution, the legislative powers vested in the defendant do not permit or empower it to make any other law prescribing additional qualifying/disqualifying grounds for election to the National Assembly, House of Assembly, gubernatorial and presidential election outside the express constitutional qualification and disqualification provisions as already provided in each or all of Sections 65, 66, 106, 107, 131, 137, 147, 151, 177, 182, 192 and 196 of the 1999 Constitution of the Federal Republic of Nigeria (as amended), and without amendment to any of those sections is for the reason of inconsistency, unconstitutional, and therefore, null and void.
As well as, "An order nullifying the provision of Section 84 (12) of the Electoral Act, 2022 by application of the blue-pencil rule, for being unconstitutional, illegal, null and void and having been made in excess of the legislative powers of the defendant as enshrined in Section 4 of the Constitution (as amended)."
In the same vein, the National Assembly has asked the Supreme Court to strike out the suit.
The National Assembly, in its counter-affidavit, filed by its lawyer, Kayode Ajulo, said the Supreme Court cannot be invoked to amend the provision of any law validity made by lawmakers in the exercise of their legislative powers as granted by the Constitution.
They argued that the 1999 Constitution, as amended gave the National Assembly the power to make laws for good governance.
May 11, the Court of Appeal sitting in Abuja, vacated the judgement of the Federal High Court in Umuahia, Abia, which voided the provisions of Section 84(12) of the Electoral Act, 2022.
The appellate court, in a unanimous decision led by Justice Hamma Akawu Barka, held that the High Court, acted without jurisdiction.
It held that the Plaintiff, Mr Nduka Edede, lacked the locus standi to institute the action.
According to the appellate court, Edede, failed to establish any cause of action that warranted him to approach the court on the issue, noting that the plaintiff was unable to prove how he was directly affected by that section of the newly amended Electoral Act.
Consequently, it struck out the suit marked: FHC/UM/CS/26/2022, which Edede filed before the Umuahia court.
Nonetheless, the appellate court, while determining the appeal on the merit, held that the said provision of the Electoral Act was unconstitutional because it was in breach of Section 42 (1)(a) of the 1999 Constitution, as amended, stressing that the section denied a class of Nigerian citizens their right to participate in election.
Experts Express Worries Over Paediatrics HIV Prevalence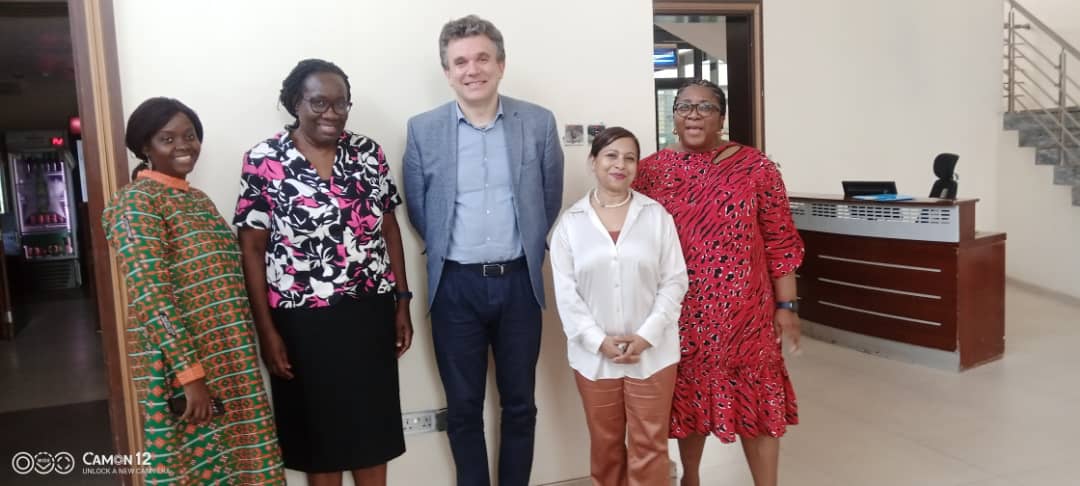 An expert in HIV/AIDS, Dr. Adesigbin Clement Olufemi, has said that in order for Nigeria to end HIV by 2030, necessary attention should be paid to checking paediatrics HIV prevalence.
Speaking at a two-day meeting on "FGN/Breakthrough Partnership, Advocacy Mapping Consultation" in Abuja, recently, Olufemi said there was the need to "expand active paediatric and adolescent HIV case-finding, using novel strategies".
Olufemi, whose presentation was titled, "Paediatrics and Adolescent HIV Status in Nigeria: Advocacy Mapping", also called for an improved community-focused service delivery strategies, which, he said, would focus greatly on specific identified children.
Olufemi, who is of the National AIDS, Sexually Transmitted Infection (STI), and Viral Hepatitis Control Programme (NASCP) of the Federal Ministry of Health, Abuja, and Deputy Director, Head, Treatment Care and Support at the ministry, stated the need to address demand-side barriers to uptake HIV services by children, adolescents and their families.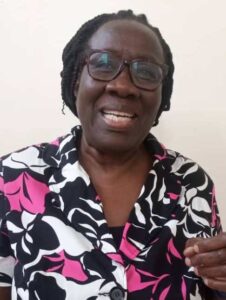 According to him, Nigeria will further need to implement service delivery frameworks, as well as to ensure weight-based Anti-Retroviral (ARV) prescription and transition of treatment optimisation.
These, he said, are in line with the reversed National Acceleration Plan for Paediatrics and Adolescent HIV Treatment and Care (2020-2022).
"Of course, children die of HIV because they are fragile. If we don't find these children on time, within two years we can lose up to 50percent of them, and in five years, we can lose 80percent of them.
"Currently, Nigeria records about 12,000 children that die yearly of HIV", he stated.
Speaking in a post-meeting exclusive interview, the Senior HIV Specialist, UNICEF, New York, Dr. Dorothy Nbori-Ngacha, explained that the essence of the two-day meeting was to work towards ending HIV/AIDS in 2030 by focusing on HIV infection in children and women.
While acknowledging that Nigeria has achieved a lot in checking HIV among adults, she stated that the country has not fared well in paediatrics infection.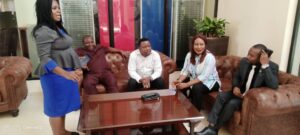 "Nigeria has done something exceptionally well in adults getting tested and being placed on treatment at a high level. Over 90percent of adults needing treatment in Nigeria are already receiving treatment.
"Unfortunately, for the children, we are not doing well. Only 40percent to half the proportion we're seeing in adults get treatment. Why are our children left behind?" she said.
By: Sogbeba Dokubo