TUC Accuses FG Of Wasting N9.5bn On Refineries' Turnaround Maintenance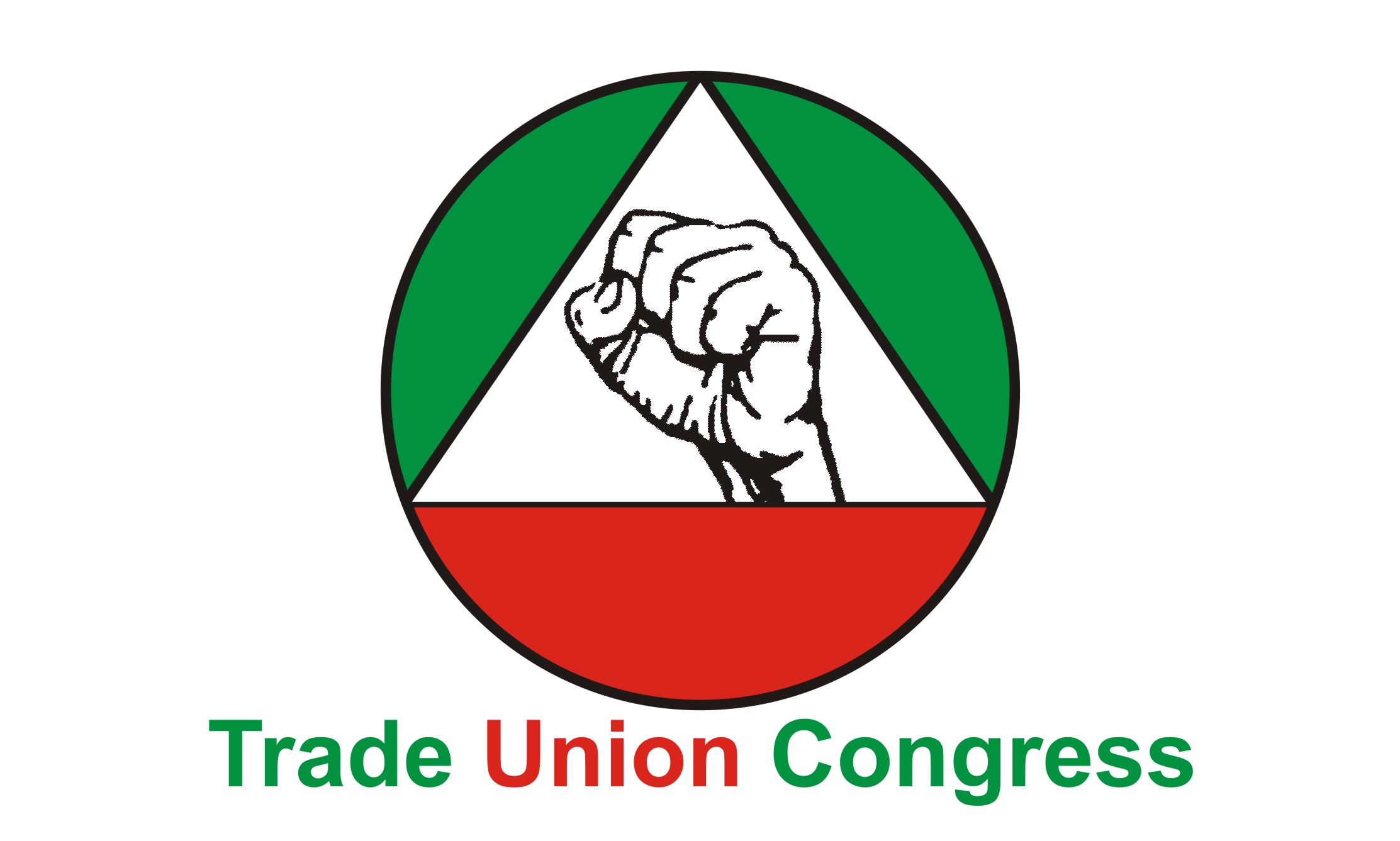 The Trade Union Congress (TUC), yesterday, accused the Federal Government of wasting N9.5billion on moribund refineries' turnaround maintenance after 10 years.
The National President, TUC, Comrade Quadri Olaleye, made the accusation in a goodwill message at the Annual General Meeting (AGM) and inauguration of newly elected National Executive Committee of the Independent Petroleum Marketers Association of Nigeria (IPMAN) in Abuja.
According to him, corruption and inefficiency in the oil and gas sector were responsible for the mess the nation was facing with 95per cent of petroleum products still imported.
He said: "Even with Nigeria's status of being one of the largest oil producing countries, the energy crises that have befallen us as a nation are well known and this is solely due to the incompetence and corruption of the government.
"The fuel subsidy and the proposed hike in fuel price is a rather prominent and recurring one. Nigeria is the only OPEC member country that imports more than 90 to 95% of refined petroleum products for consumption.
"Nigeria has a total of five refineries in the country of which four are owned and managed by the government, and one by NDPR.
"It might interest you to know that none of the government owned refineries is functioning, yet in the past 10 years alone, the government has wasted about $9.5billion for turnaround maintenance of the moribund refineries.
"Please note that TUC is not against the removal of the fuel subsidy if it will yield positive results. Rather, we are inquisitive as to what the government has to offer following the removal. How can we trust the government and be certain that they will actually remove it this time around, because in the past, they have claimed to remove the so-called 'subsidy', so how can what has been removed be removed again? Will there be construction and utilization of modular refineries as the government has previously promised and failed to deliver?
"Will there be rehabilitation of existing moribund refineries? What will the government do to put an end to dependence on imported fuel? It is imperative to note these questions because we need adequate answers on what the government has to offer as failed promises from the government have become the order of the day.
"To conclude, I hereby demand that if the subsidy is eventually removed, the government should engage more on expenditures that are beneficial to the economy rather than projects that generate losses.
"There should be establishment of modular refineries and construction of functioning refineries in the country. Proactive committees must be set up to check, balance, and ensure successful execution of projects and to generally oversee activities.
"The moribund refineries must be active and we must put an end to the counterproductive acts of importing petroleum products when we can refine here and sell at a competitive price.
"You will agree with me that Nigeria has the capacity to meet these demands and even diversify like advanced countries but that will not happen because the current political class does not want it."
The IPMAN new executive led by Debo Ahmed as President is to run the affairs of the association for three years include Alhaji Zarma Mustapha and Mr. John Kekeocha as deputy national chairman and national secretary, respectively.
Others are Mr. Omololu Omotaduwa, national Assistantsecretary; Chief Benjamin Omale; national treasurer; Chief Linus Mgbakogu, national financial secretary, and Elder Chinedu Ukadike, national publicity secretary, amongst others.
Meanwhile, IPMAN National President, Debo Ahmed said, "The nation is facing a magnitude of insecurity threat. As IPMAN, we need to address this issue and the effects on our business and the environment where we operate.
'COVID-19 is still epidemic with us. What advise have we given to our members and their staff on the need to take COVID shot to improve on their body immunity so that they can be productive to their family and community?
"Our members have billions of Naira as transport claims with the defunct Petroleum Equalisation Fund now with Nigerian Midstream and Downstream Petroleum Regulatory Authority (NMDPRA) unattended. As a united association, we have to follow up to make sure our members are paid unconditionally.
"The new Customer Service Department in Petroleum Products Marketing (PPMC) is another bottleneck tying down members billions of Naira for product payment without supply.
"Rising cost of levies charged for outlets is escalating across the country from some federal and state government agencies. IPMAN national is to dwell in all these extra cost to harmonise the justification if need be and so many other issues pending."
Also in a goodwill message, both leadership of the National Union of Petroleum and Natural Gas Workers (NUPENG), the Petroleum and Natural Gas Senior Staff Association of Nigeria (PENGASSAN) and the President of the Nigerian Labour Congress (NLC), recognized the Ahmed-led IMPAN and promised their support, which also they called for peace amongst its members.
Other dignitaries who graced the occasion, include, former Deputy National Chairman of NLC and federal lawmaker, Comrade Joseph Akinlaja; National Chairman of the Petroleum Tanker's Drivers Branch of NUPENG, Comrade Salimon Oladiti; Chairman, Board of Trustees of IPMAN, Chief Obasi Lawson; and National Chairman of National Association of Road Transport Owners (NARTO), Alhaji Yusuf Othman, amongst others.
Hold Leaders Without Character Responsible For Nigeria's Woes -Wike
Leading Peoples Democratic Party (PDP) presidential aspirant and Rivers State Governor, Chief Nyesom Wike, has said that Nigerians should be wary of those who campaigned vehemently and foisted President Muhammadu Buhari on Nigeria as its messiah, for the woes that have overwhelmed the country.
Wike specifically berated some aspirants in the PDP who caused disunity in the party in 2015, formed the new-PDP and sold out the party's goodwill and electoral opportunities.
He made the accusation when he met with Oyo State PDP leaders and delegates in Ibadan, capital of Oyo State, yesterday, to solicit support ahead of the party's presidential primary this month.
"The issue is, who are those who made PDP to lose election in 2015 that today we are suffering? Today, we are in opposition and trying to take power back.
"But see what the country has been turned into. Who are those who told Nigerians that President Buhari is a saint, that President Buhari will salvage Nigeria? What is their sense of judgement? Who are those aspirants who abandoned PDP, betrayed PDP and went to support President Buhari?"
Wike insisted that some PDP presidential aspirants brought Buhari to power, and now, the country is suffering for their wrong sense of judgement.
"Now, we are suffering. People are dying every day. From January to March in Kaduna, over 1,000 people have been killed. So many people have been kidnapped."
The Rivers State governor also alluded to a similar behaviour that was demonstrated by a PDP chieftain who got immense support of the party in 2019.
Wike stated that there was need for electorate at all levels to be more concerned about the kind of people they want to entrust the leadership of the country.
The Rivers State governor said anyone who desires to govern Nigeria must be must be firm, courageous and should own up what he says.
"If it was the wrong thing that was said, say I am sorry but I have to say something as a leader. Not when you say something one minute, the next moment you say they didn't get your approval."
Wike said PDP and Nigeria as a while do not require theorists, but somebody who has the ability and qualities to offer focused leadership.
He explained that if he becomes the president of Nigeria, he would put the best of heads together who will work under good supervision and coordination.
According to him, anybody who fails to deliver would be relieved of the appointment.
"Nigerians know my views. I believe in restructuring. I believe in state police. You cannot stop insecurity in this country without state police which is the practice in all countries that run true federalism. Intelligence is key. Before it happens, you've stopped it or cage them."
Wike insisted that Nigeria has to be rescued from the APC-led Federal Government so that sanity can be restored and conscience reinforced in public servants.
"Look at it, 42 people died in train blast, up until now, no concrete report. This is a country where a Minister of Transport, after people died in such accident and the next day, he went and collected form for Presidency.
"You're a Minister of Education, schools have closed for how many months, the next thing, the minister went and collected form for Presidency. I have not seen a country like this, no conscience."
In his remarks, Oyo State Governor, Engr Oluseyi Makinde, assured Wike of the support of Oyo and South-West geopolitical zone support.
"If they say Seyi Makinde and the delegates from the South-West of Nigeria are supporting Governor Wike, say there is a reason. When people come to canvass for your vote listen to them, but at the end of the day tell them this is who (Wike) we are supporting."
Similarly, the former Governor of Ekiti State, Ayo Fayose, explained that South-West delegates would be meeting in Ibadan before the PDP national convention to take decision on who to support.
According to Fayose, for the first, delegates from the South-West will be speaking with one voice during the convention to pick the party's presidential flagbearer.
"We will take a position and we will hand over the delegates to our governor, our leader (Makinde). If you like me, follow me. If you like Governor Wike, follow him. But by the grace of God we will do house meeting before we set out. We will go to Abuja with, at least, 85 to 90percent of our votes in one direction."
Electoral Act: S'Court Joins Rivers In Buhari, Malami's Suit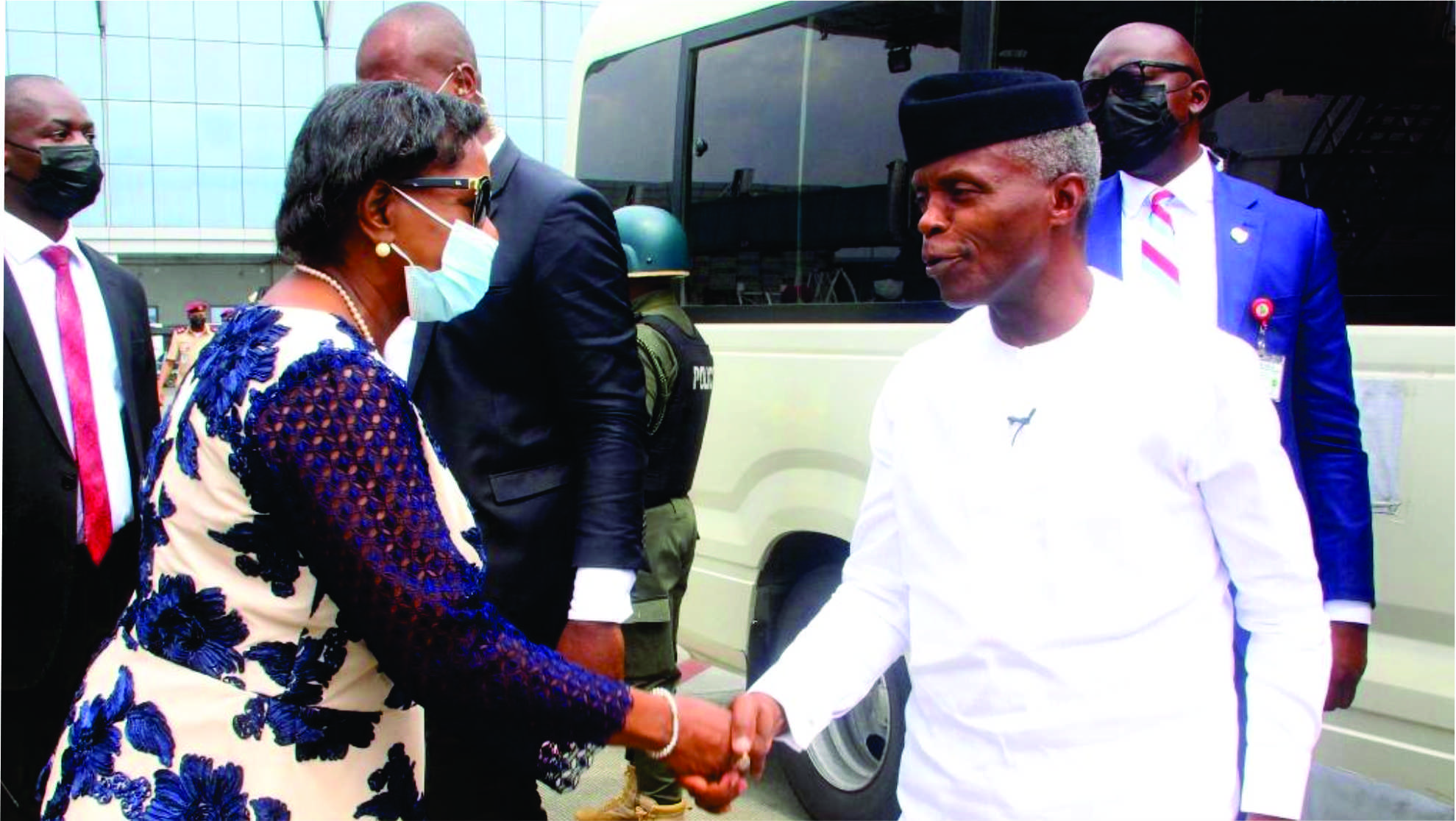 The Supreme Court, yesterday, okayed an application that Rivers State Government filed to be joined as a party in the suit President Muhammadu Buhari and the Attorney-General of the Federation and Minister of Justice, Abubakar Malami filed to void Section 84(12) of the Electoral Act, 2022.
A seven-man panel of the Justices of the apex court led by Justice Musa Dattijo, allowed the joinder application that Rivers State brought through the Speaker of the state House of Assembly, Hon Ikuinyi-Owaji Ibani and the state Attorney-General, Prof Zacheaus Adangor, even as it shifted hearing on the suit till May 26.
The applicants told the court that they were opposed to the suit marked SC/CV/504/2022, which originally had the National Assembly as the sole Respondent.
President Buhari and Malami had approached the Supreme Court to contend that Section 84(12) of the Electoral (Amendment) Act, 2022, is inconsistent with the provisions of Sections 42, 65, 66, 106, 107, 131, 137, 147, 151, 177, 182, 192 and 196 of the Constitution as well as Article 2 of the African Charter on Human and Peoples Rights.
They are, among other things, seeking, "a declaration that the joint and or combined reading of Section 65, 66, 106, 107, 131, 137, 147, 151, 177, 182, 192 and 196 of the Constitution, the provision of Section 84 (12) of the Electoral Act, 2022 which also ignores Section 84(3) of the same Act, is an additional qualifying and/or disqualifying factors for the National Assembly, House of Assembly, Gubernatorial and Presidential elections as enshrined in the said Constitution, hence unconstitutional, unlawful, null and void.
"A declaration that having regard to the clear provision of Section 1(3) of the Constitution read together with section 4 of the same Constitution, the legislative powers vested in the defendant do not permit or empower it to make any other law prescribing additional qualifying/disqualifying grounds for election to the National Assembly, House of Assembly, gubernatorial and presidential election outside the express constitutional qualification and disqualification provisions as already provided in each or all of Sections 65, 66, 106, 107, 131, 137, 147, 151, 177, 182, 192 and 196 of the 1999 Constitution of the Federal Republic of Nigeria (as amended), and without amendment to any of those sections is for the reason of inconsistency, unconstitutional, and therefore, null and void.
As well as, "An order nullifying the provision of Section 84 (12) of the Electoral Act, 2022 by application of the blue-pencil rule, for being unconstitutional, illegal, null and void and having been made in excess of the legislative powers of the defendant as enshrined in Section 4 of the Constitution (as amended)."
In the same vein, the National Assembly has asked the Supreme Court to strike out the suit.
The National Assembly, in its counter-affidavit, filed by its lawyer, Kayode Ajulo, said the Supreme Court cannot be invoked to amend the provision of any law validity made by lawmakers in the exercise of their legislative powers as granted by the Constitution.
They argued that the 1999 Constitution, as amended gave the National Assembly the power to make laws for good governance.
May 11, the Court of Appeal sitting in Abuja, vacated the judgement of the Federal High Court in Umuahia, Abia, which voided the provisions of Section 84(12) of the Electoral Act, 2022.
The appellate court, in a unanimous decision led by Justice Hamma Akawu Barka, held that the High Court, acted without jurisdiction.
It held that the Plaintiff, Mr Nduka Edede, lacked the locus standi to institute the action.
According to the appellate court, Edede, failed to establish any cause of action that warranted him to approach the court on the issue, noting that the plaintiff was unable to prove how he was directly affected by that section of the newly amended Electoral Act.
Consequently, it struck out the suit marked: FHC/UM/CS/26/2022, which Edede filed before the Umuahia court.
Nonetheless, the appellate court, while determining the appeal on the merit, held that the said provision of the Electoral Act was unconstitutional because it was in breach of Section 42 (1)(a) of the 1999 Constitution, as amended, stressing that the section denied a class of Nigerian citizens their right to participate in election.
Experts Express Worries Over Paediatrics HIV Prevalence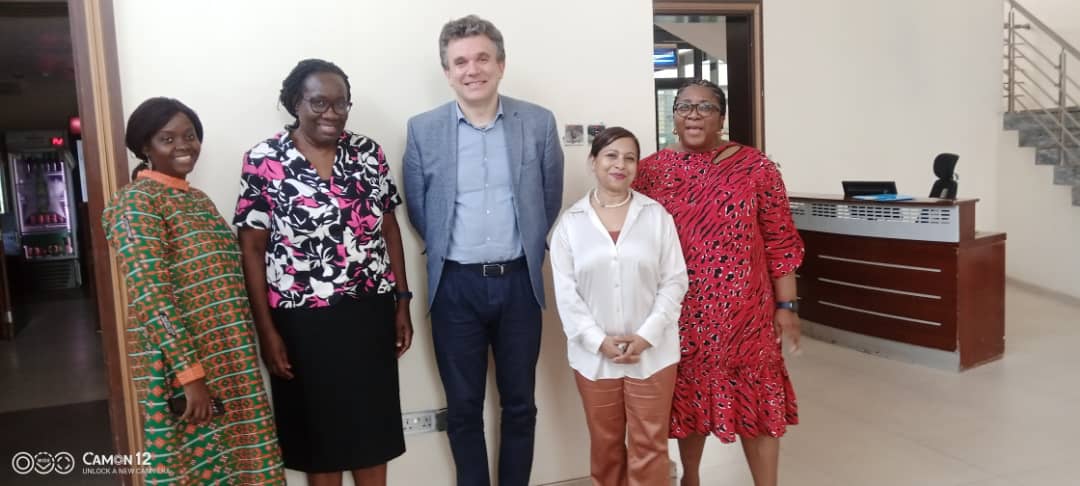 An expert in HIV/AIDS, Dr. Adesigbin Clement Olufemi, has said that in order for Nigeria to end HIV by 2030, necessary attention should be paid to checking paediatrics HIV prevalence.
Speaking at a two-day meeting on "FGN/Breakthrough Partnership, Advocacy Mapping Consultation" in Abuja, recently, Olufemi said there was the need to "expand active paediatric and adolescent HIV case-finding, using novel strategies".
Olufemi, whose presentation was titled, "Paediatrics and Adolescent HIV Status in Nigeria: Advocacy Mapping", also called for an improved community-focused service delivery strategies, which, he said, would focus greatly on specific identified children.
Olufemi, who is of the National AIDS, Sexually Transmitted Infection (STI), and Viral Hepatitis Control Programme (NASCP) of the Federal Ministry of Health, Abuja, and Deputy Director, Head, Treatment Care and Support at the ministry, stated the need to address demand-side barriers to uptake HIV services by children, adolescents and their families.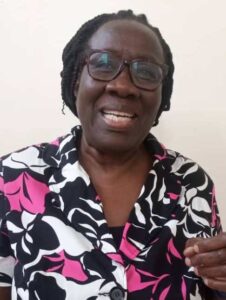 According to him, Nigeria will further need to implement service delivery frameworks, as well as to ensure weight-based Anti-Retroviral (ARV) prescription and transition of treatment optimisation.
These, he said, are in line with the reversed National Acceleration Plan for Paediatrics and Adolescent HIV Treatment and Care (2020-2022).
"Of course, children die of HIV because they are fragile. If we don't find these children on time, within two years we can lose up to 50percent of them, and in five years, we can lose 80percent of them.
"Currently, Nigeria records about 12,000 children that die yearly of HIV", he stated.
Speaking in a post-meeting exclusive interview, the Senior HIV Specialist, UNICEF, New York, Dr. Dorothy Nbori-Ngacha, explained that the essence of the two-day meeting was to work towards ending HIV/AIDS in 2030 by focusing on HIV infection in children and women.
While acknowledging that Nigeria has achieved a lot in checking HIV among adults, she stated that the country has not fared well in paediatrics infection.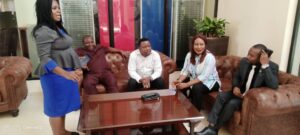 "Nigeria has done something exceptionally well in adults getting tested and being placed on treatment at a high level. Over 90percent of adults needing treatment in Nigeria are already receiving treatment.
"Unfortunately, for the children, we are not doing well. Only 40percent to half the proportion we're seeing in adults get treatment. Why are our children left behind?" she said.
By: Sogbeba Dokubo