Lawmaker Applauds Wike On Curbing Oil Theft, Illegal Refineries
The Chairman, House of Representatives Committee on Host Communities, Rt. Hon. Dumnamene Robinson Dekor, has commended the Rivers State, Nyesom Wike, for stern steps taken to curb the activities of illegal refining of crude oil,  called 'Kpo-fire' in local parlance.
Recall that the Governor also declared the operators wanted during a personal visit to the sites of the illegal business in Ikwerre and Emohua Local Government Areas of the State.
Dekor, who is the member representing Khana/Gokana in the House of Representatives, made the commendation while addressing a cross section of Rivers youths in Abuja.
He noted that the proactive steps taken by Governor Wike in declaring operators of the illegal business of Kpo-fire wanted, apprehending many others and his physical visit to some sites of the illegal refineries would significantly reduce the menace of soot and its attendant environmental and health degradation in the State.
"You all know that the State has been battling the challenge of soot worsened by the illegal business of refining petroleum products, popularly called kpo-fire.
"You are also aware of the agony, pains and sicknesses associated with the environmental hazard, which has regularly contaminated the air in our dear state with devastating health implications", he said.
Dekor in his commendation, said, "you will recall, His Excellency has in his new year broadcast promised to tackle head-on illegal crude oil refining activities in the state for the collective health survival of Rivers people.
"It is in view of this, that I want to thank the Governor for his prompt action taken towards addressing this ugly trend", the lawmaker stated.
He used the opportunity to call on all community leaders to join hands with the State Governor in the struggle to bring an end to oil theft and illegal crude oil refining activities in their localities in order to end the menace of soot in the State by reporting those behind the illegal business in their communities to relevant law enforcement agencies.
The federal lawmaker also appealed to his constituents to desist from oil theft and illegal crude oil refining activities, while warning that anyone caught would be made to face the full weight of the law.
He said the noticeable blanket of soot in the skies across the state, in our homes and on clothes are largely due to the upsurge in illegal bunkering business in the Niger Delta of which Rivers State appears to be one of the epicenters.
Dekor frowned at the seeming reluctance of the Federal Government and regulatory agencies in taking measures to mitigate the menace of soot in the Niger Delta and urged them to rise up to take responsibility in protecting the lives of the people and those living in the region.
By: Tonye Nria-Dappa
Illegal Bunkering: NSCDC Returns Diverted 50,000 Litres PMS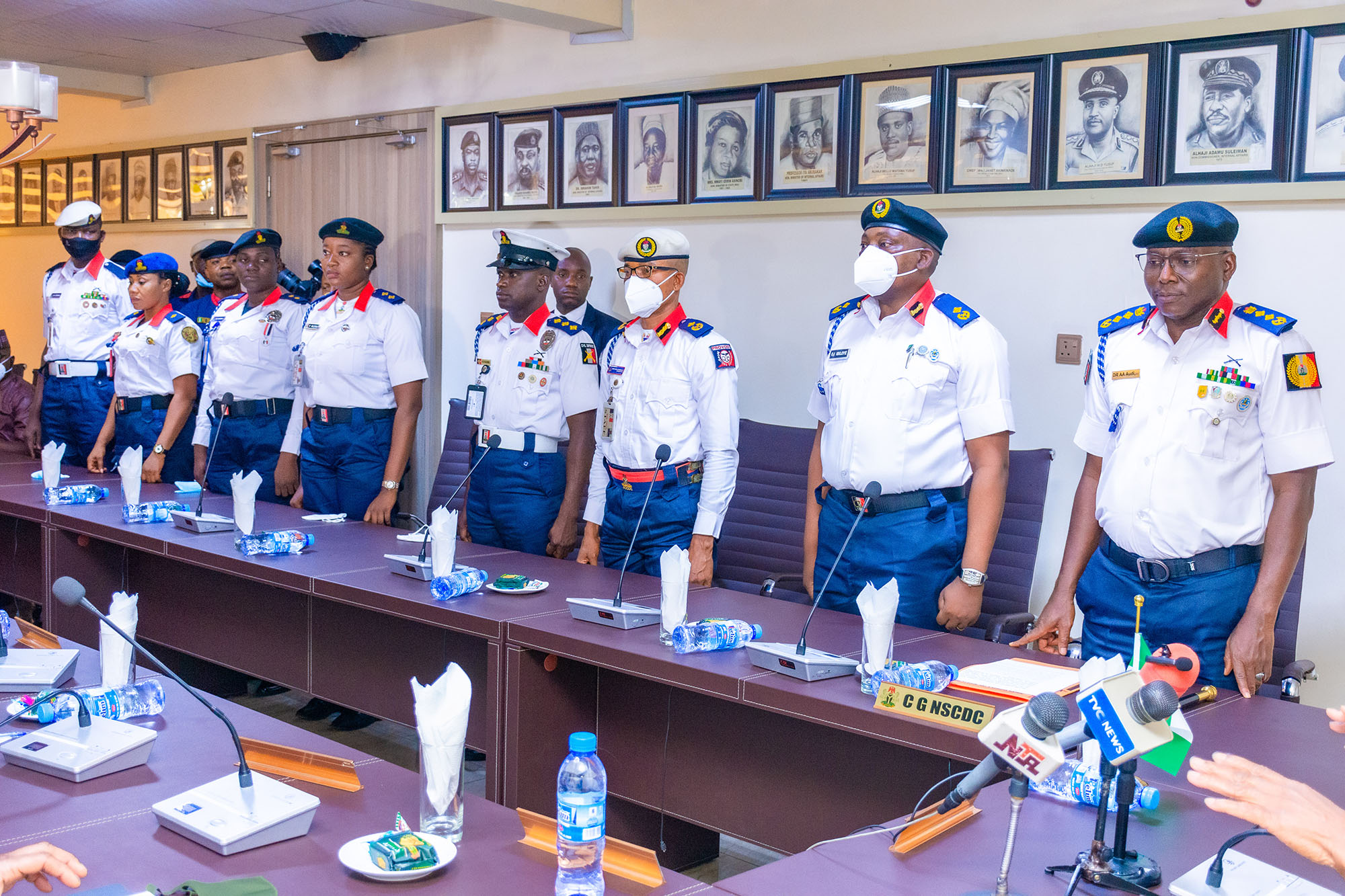 The Nigeria Security and Civil Defence Corps (NCDC) says it has returned the 50,000 litres of premium motor spirits hitherto diverted to neighbouring Imo State, back to the original intended destination.
Recall that NSCDC in Rivers State last week announced the arrest of two suspects over attempted diversion of petroleum products to neighbouring states without appropriate licence.
Preliminary investigation, according to NSCDC, showed that the product's waybill, which was loaded at Conoil Depot in Port Harcourt, stated that the product should be delivered at Omo Wealth in Ikwerre Local Government, but the suspects claimed the waybill was written in error, hence the diversion of the product to Imo State.
Speaking, Rivers State Commandant of NSCDC, Abu Abdu Tambuwal, said the Corps has returned the product to Omo Wealth Filling Station at Ikwerre Local Government Area of the State, as indicated in the waybill when the product was apprehended while being diverted.
Tambuwal stated that the overall cooperation of every stakeholder was very pertinent if illegal oil bunkering activities would be put to a stop.
"The diverted 50,000 litres of Premium Motor Spirit impounded by the anti-vandal border patrol team has been returned to Omo Wealth Filling Station, at Ikwerre Local Government Area of Rivers State as indicated on the Waybill at the point of arrest.
"The community dwellers expressed their joy as such pragmatic step taken would prevent long queue of vehicles at the filing stations as it is being experienced currently in some States of the Federation", he said.
Tambuwal also stated that the Command's anti-vandal squad has been further directed to increase its operational efficiency by arresting those dealing illegally in petroleum products on waterways, border areas and illegal refineries.
"The Anti-vandal Squad has been ordered to carry out massive arrests and dismantle oil bunkering dump sites across the State and this we will do without compromise or prejudice.
"Therefore, my candid advice is that all perpetrators of illegal dealings in petroleum products must engage themselves in legitimate businesses or risk being arrested and prosecuted according to the provisions of the laws of the federation", he concluded.
Schneider Electric Plans Managed Power Services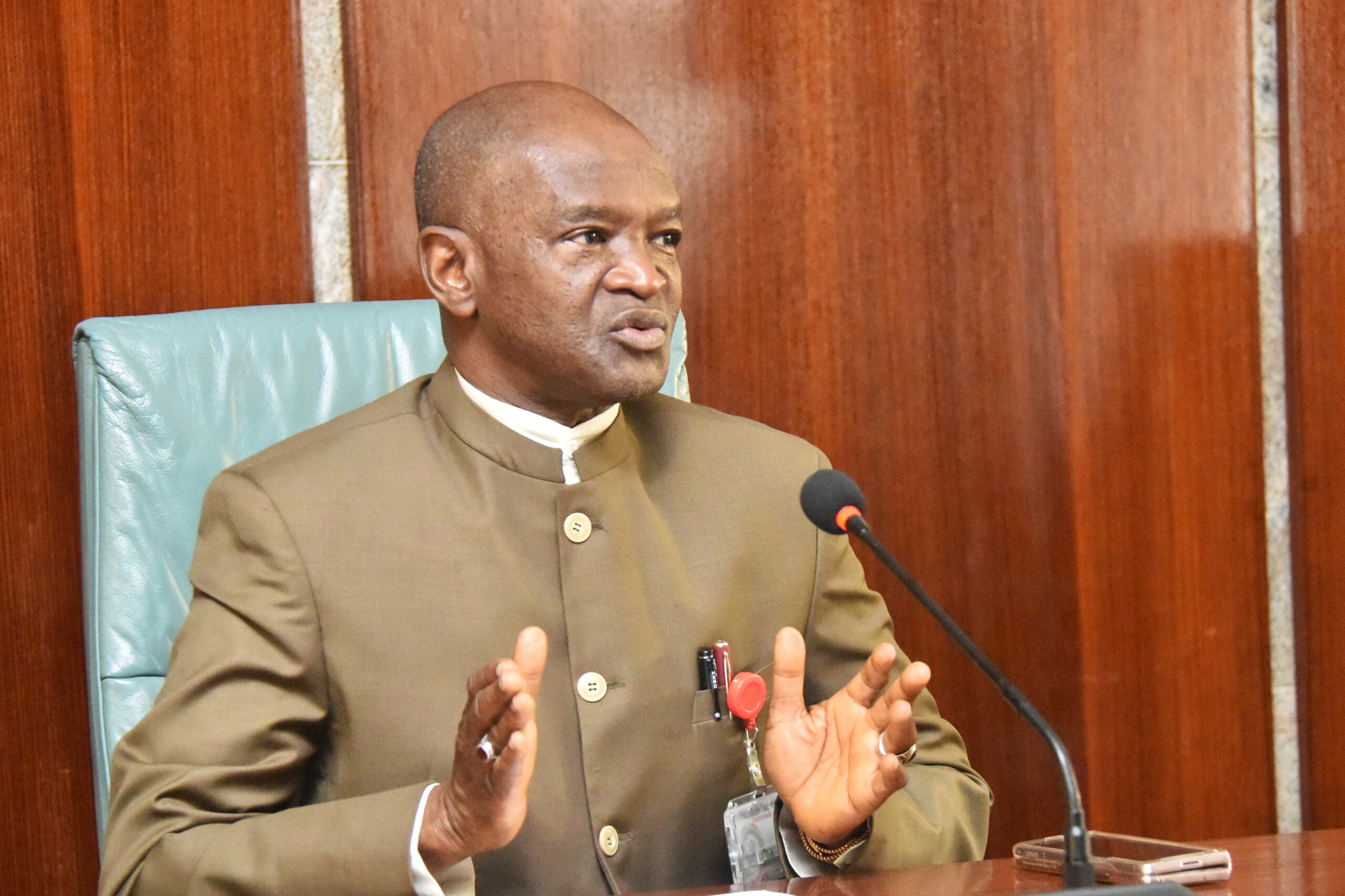 Schneider Electric has identified Managed Power Services as the next big thing in the power sector.
This is coming at a time when the leader in energy management automation encouraged its partners, professionals and end users to take advantage of the next wave of growth opportunity in the power sector.
Speaking at a recent media parley, Oluwaseun Oloyede, Secure Power Leader for Anglophone West Africa, APC by Schneider Electric, emphasised the need for its partners and IT professionals to be well positioned in order to take advantage of this growth opportunity.
He added that it was normal to see innovations in the sector because "if a business isn't growing, its likely on its way to extinction", he said, adding that IT solution providers require continuous investment in new technology and service opportunities to stay on a growth path.
"Moreso, research has shown that edge computing delivers a robust opportunity for IT solution providers with projected spending to reach $250.6 billion by 2024.
"With IT professionals looking for help on monitoring and management of these sites, there are only 27% of Managed Service Providers (MSPs) who offer managed power services today. As such, now is the time for solution providers to expand their portfolio," Oluwaseun stated.
He added that seasoned MSPs know that adding a new service practice requires thoughtful planning, execution, and reliable vendor partnerships. Between implementing platforms and tools, training staff, and identifying clients for the services, building a new practice takes as many as 3,500 non-revenue-generating staff hours.
MPS represent a new opportunity for service providers and partners to address asset management of UPS's and physical infrastructure, such as monitoring of alarms and resolving potential faults increases reliability across the asset's life cycle.
"Based on our calculations, the addition of Managed Power Services adds 1.5-times additional revenue over the lifecycle of the asset compared to traditional hardware.
Firm Targets Take Over Of Moribund NNPC Pipelines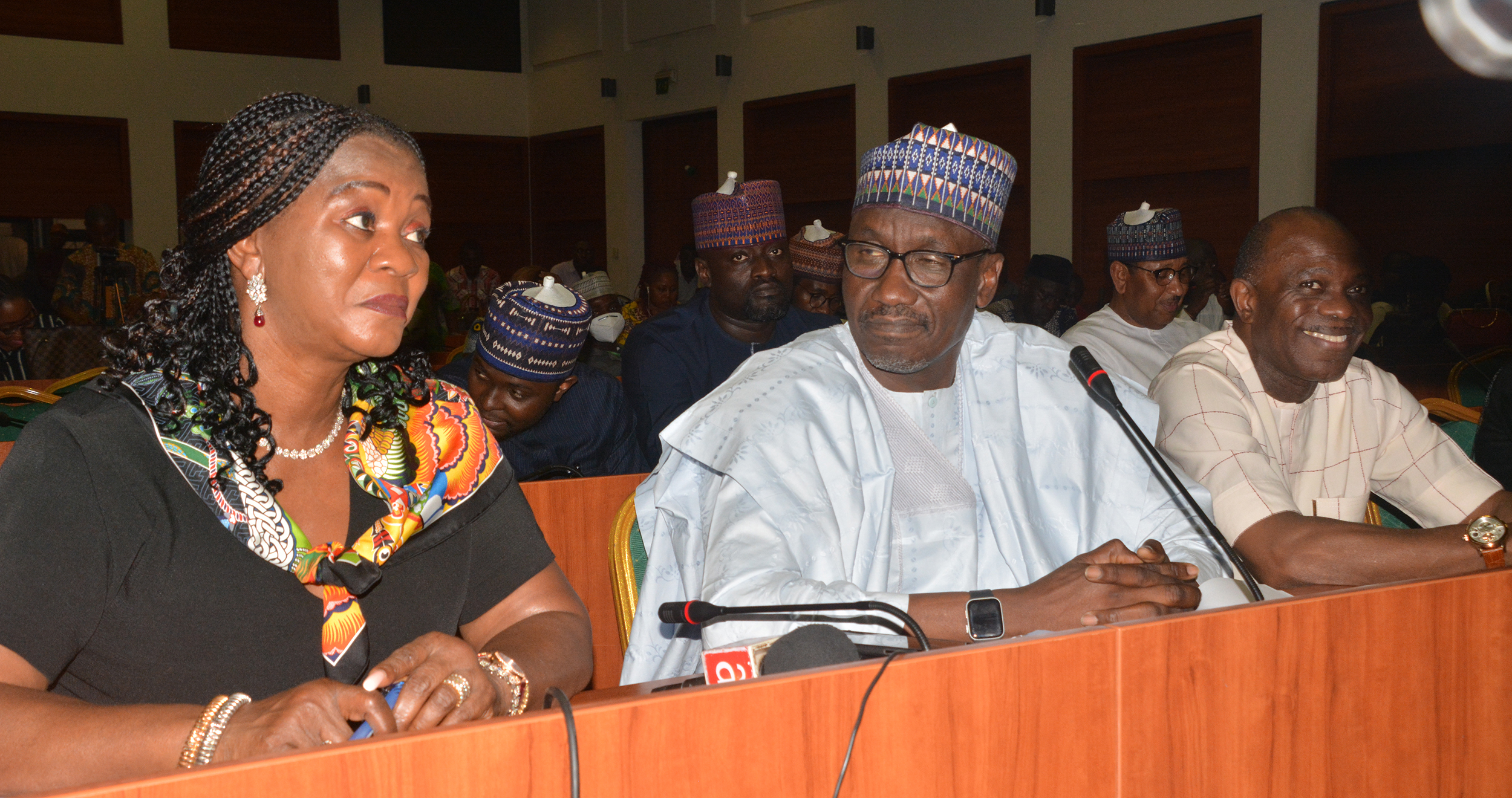 An indigenous Engineering Procurement and Contract (EPC) company, Oilserv Limited, says it plans to bid for all moribund Nigerian National Petroleum Company (NNPC) Limited pipeline distribution systems to ease products distribution chain.
Group Chairman, Oilserv Limited, Mr Emeka Okwuosa told newsmen on the sidelines of the just concluded Offshore Technology Conference (OTC) in Houston, Texas, United States.
He said that Frazimex Engineering Ltd., a subsidiary of Oilserv, had submitted a tender to NNPC in this regard.
Oilserv Group is the company handling the $2.8 billion Ajaokuta-Kaduna-Kano gas pipeline project.
"As we speak today, one of our companies is working closely with NNPC.
"There is a tender going on how to correct the moribund distribution systems for petroleum products distribution. We see them all over Nigeria. They are not functional.
"But we want to buy them over, rebuild them and make energy available, instead of having people transport petrol and diesel from Port Harcourt to Makurdi, for example. Does it make any sense?
"There is a pipeline built many years ago but, really, it is not there anymore because it has been damaged and not maintained. We are also addressing that. We've also gone into renewables," he said.
Okwuosa said that the company was working to build gas networks, built locally, and then operate.
"That means that we are already trying to address the issue of energy availability within our group," he said.
On agriculture, Okwuosa, said that one of the Oilserv subsidiaries, Ekcel Farms Ltd. was involved in agriculture and products processing.
He said: "We have our primary feeds – cassava and tomato. We are trying to develop cassava at the moment.
"Part of the reasons for this is not to only provide for the teeming population of Nigeria but also provide products or feeds that can be used in pharmaceuticals, in the other food industries.
"What that means is that it helps us to balance our footprints in the energy industry because one of the aspects of our foray into agriculture is to be able to generate power that we use from agriculture by using biomass and biogas, taking the waste and then converting it to energy.
"That again helps us to address our carbon footprints as a country.
"Having said that, if you look at the energy sector around the world, particularly oil and gas, you will see a lot of discussions going on," he said.
On energy transition strategy, the Oilserv boss said the company has a clear energy transition strategy.
"Apart from developing it, we sensitise people about it and review it regularly.
"We've also gone into renewables. We are not, at this point, developed in renewables. But we have a partnership with a German company to address the renewables, solar or whatever.
"We are more concerned about how we can utilise the principle of both green and blue hydrogen.
"We want to be able to generate power without having to damage the environment. So, we are already moving into that sector.
"But going into the new phase of energy delivery takes a lot of time to plan, a lot of investments. And like I said, if you look at Nigeria, we also have some issues," he said.
Okwuosa said most of the countries in the world that have developed and still developing have frameworks to encourage these developments.
"By way of tax rebate, addressing price issues to make sure that entry points, in terms of costs for these alternatives, will not be too high.
"Unfortunately, we don't see any articulated situation like that in Nigeria. What that means is that there is really no encouragement for any investor to come into that as a business because he cannot compete today in terms of pricing with fossil fuels.
"But we cannot give up, it's about engaging the government, it's about pushing because we have no choice. If we don't, the train will keep moving and we'll get to a point where our oil is there but we cannot produce.
"It is our duty as a country to make sure we can refine the crude oil we use. We can do that. Nigeria's utilisation is high enough to actually absorb about a third of our production " he said.
Bridging infrastructure deficit, Okwuosa, said that the Federal Government had done quite a lot of things for which it has not been given credit.
"When President Muhammadu Buhari came into power, the AKK pipeline was already under discussion since 2009, it was never moved anywhere.
"But within three months of coming into power, Buhari brought the issue up and said it must be done.
"Buhari government gives us the support to navigate that process, especially the funding. The government has been determined to ensure the Nigeria Gas Master Plan is fully executed because of its impact.
"That is why we are talking about the pipeline to Ajaokuta, which is the last interlink. So, I give them credit for that.
"There are quite a number of programmes the NNPC has initiated, like the seven gas programmes we have. The Train 7 NLNG is ongoing as we speak.
"A lot has happened. That is why I keep saying that gas is the mainstay of our transition. If we get gas right, it would be easier for us to transition into renewables.
"The Nigerian government has done a lot. But, as a developing country, you know we are struggling with so many things for now.
"It is about focusing on what matters the most. The government has done a lot, but there is room for more. It needs to make it possible that there is an enabling environment for investors who are interested in the renewables," he said.