Imperative Of PDP Govs' Meeting In PH
Ahead of 2023, the political space in Nigeria has begun to gather steam as political gladiators realign and restrategise for the general election billed for the next 13 months or so.
Although the electoral umpire, the Independent National Electoral Commission (INEC), is yet to lift the ban on political campaigns in the country, some political gladiators have started consultations with their stakeholders, others have begun negotiations (horse trading) and strategising while others will be guests to prayer houses, pastors, shrines and native doctors seeking intervention in their ambition to attain political power.
They will be ready to throw everything at their disposal into the ring. Meetings, press conferences, dinner parties, amongst other social events are being staged for their supporters, loyalists, well-wishers and the media to divulge their political ambition.
The purpose is to garner the required political support that would launch them into their preferred political offices in 2023.
Whereas the All Progressives Congress (APC) seems to be having political brouhaha, the Peoples Democratic Party (PDP) from whom the former seized power in 2015, looks very set and determined to regain control of the centre.
Accordingly, the party has consolidated, repackaged and rebranded for the task ahead.
PDP had one of the most successful conventions in history with none of its members complaining over the outcome. On the contrary, the APC, though yet to hold its convention, feelers from the party hierarchy speak of great division and disagreements among themselves.
The state congresses of the party produced well over 40 state chairmen in a country of 36 states, and the Federal Capital Territory (FCT).
Presently, there are over three persons laying claims to the position of national chairman of the party with litigations against the outcome of some of the congresses, even as the legitimacy of the Mai Mala Buni-led committee is still being challenged at various law courts.
The governors too, are heavily divided among themselves on the issue of the convention.
Some are accusing Buni of attempt to derail the convention following his rumoured interest to be vice president.
How all these would play out ahead of the February National Convention of the party remains to be seen.
With the PDP looking set to retake power in 2023, governors elected on the platform of the party are due to converge in Port Harcourt today, for crucial consultative meeting.
The 13 governors, who would be led by the Sokoto State Chief Executive and Chairman, PDP Governors' Forum, Alhaji Aminu Tambuwal, include Abia State Governor, Dr Okezie Ikpeazu; Enugu State Governor, Hon Ifeanyi Ugwuanyi; Akwa Ibom State Governor, Mr Udom Emmanuel; and Bayelsa State Governor, Senator Duoye Diri.
Others are Delta State Governor, Dr Ifeanyi Okowa; Edo State Governor, Mr Godwin Obaseki; Bauchi State Governor, Senator Bala Mohammed; Benue State Governor, Dr Samuel Ortom; Oyo State Governor, Engr Seyi Makinde; Taraba State Governor, Mr Darius Ishaku, Adamawa State Governor, Hon. Ahmadu Fintiri; and the chief host, Rivers State Governor, Chief Nyesom Wike.
The 13 governors would examine a number of critical issues; top among which is how to reoccupy Aso Rock, and further win more states in 2023.
The Port Harcourt meeting is also crucial, imperative and significant at this point in our nation's political life, because aside from examining critical national issues, the PDP governors coming to Port Harcourt would also set the agenda or criteria for the kind of presidential candidate the party would like to produce for the 2023 election as well as come up with a workable formula that would lead to the victory of the party.
In the mean time, as the PDP governors meet in Port Harcourt, Chairman of the party in Rivers State, Amb. Desmond Akawor, has on behalf of the state Governor, Chief Nyesom Wike, welcomed them to the state.
Akawor said the 13 governors should look forward to enjoying Rivers hospitality while wishing them a blissful stay and fruitful deliberations.
By: Paul Deeyah
Deeyah, former Director, News and Current Affairs, Rivers State Broadcasting Corporation, writes from Port Harcourt.
Tallen Explains Withdrawal From Senatorial Race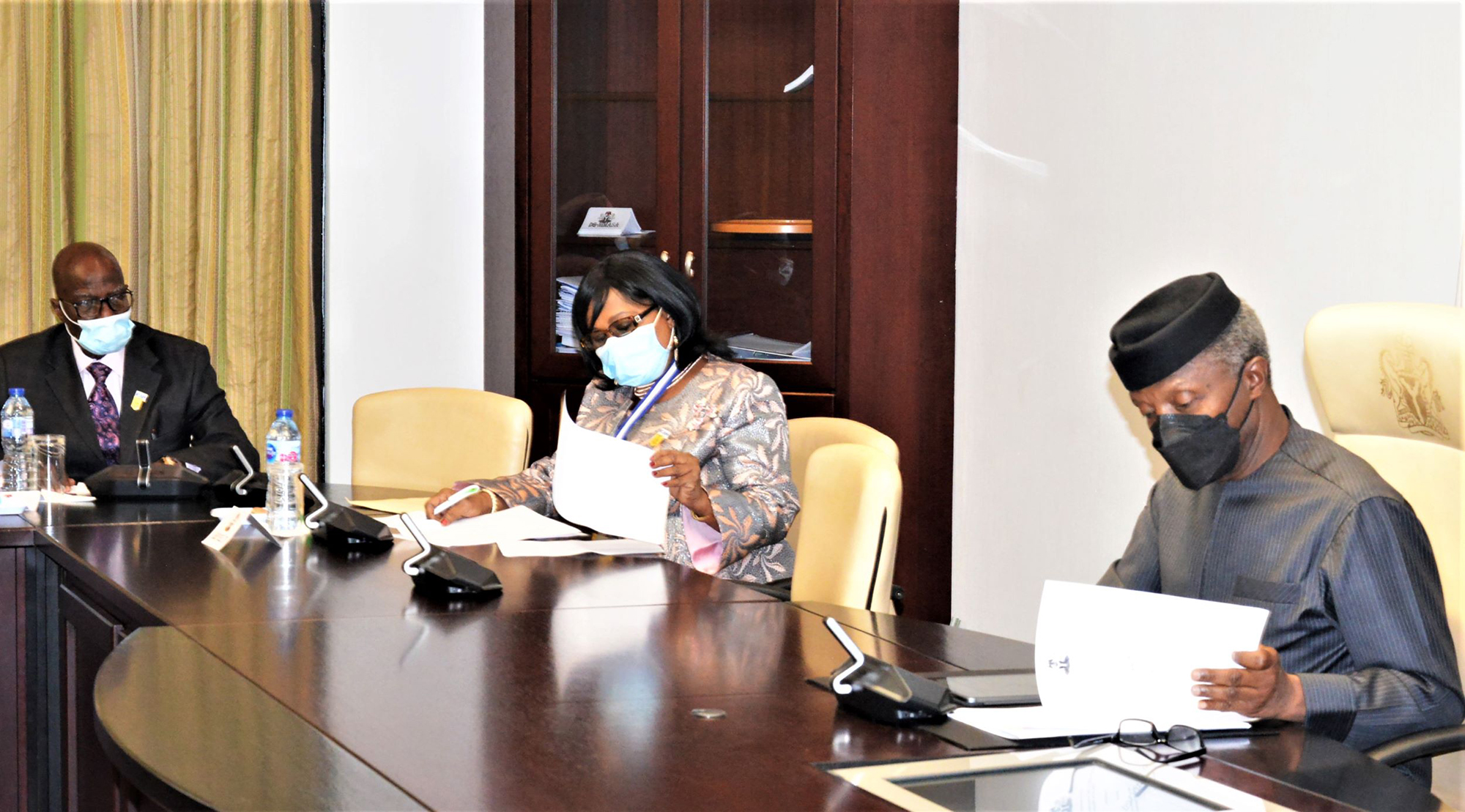 Minister of Women Affairs, Pauline Tallen, has explained that she never planned to run for the senatorial seat in Plateau State in the coming elections but for the withdrawal of her representative who happens to be a female, Prof Nora Ladi Daduut, who stepped down as a result of threats to life.
She gave the explanation on Monday, during a hybrid event, 'Partnership for goals: Advancing the gender agenda for sustainable development; A High-Level Convergence by Pathfinder International in partnership with She Forum Africa to deepen awareness and build momentum for gender equality.
According to the minister, the female senator from her senatorial zone has survived three life-threatening attacks and has been receiving constant threats to back out of her race.
She said, "I have a sitting female senator. All I wanted was for her to continue. We have only eight women out of 109, my own senator from my senatorial zone is a woman, she is doing very well, and I'm fully ready to support her."
While lamenting what she termed as political violence against women, the minister stated that her nomination form was picked for her by a group of women, adding that she had no hand in its procurement.
According to her, "a lot of things were put into consideration. There was an outcry of women from all the 35 states. I don't want to be selfish but I was fighting for a just cause.
I did not on my own come out to pick the form. Because I have no reason to even say I will contest for the Senate when my senator, who is a female m representing me is already in the Senate. I wanted her to continue.
"But she has been harassed. And so much fear has been put in her. Her life has been threatened three times. She has backed down because she has to live to see her children, her life must continue. That was what led the woman in my constituency to contribute money and pick the form for me. Since I represent the women, I could not let them down. I honoured their request. Mr President was out of the country then and we were time-bound because we had only two or three days to submit the form, that was done.
"But I'm sure you are aware that Mr President called for a meeting on Friday, where we discussed all these issues. At the end of the meeting, it was clear that the matter will be looked into as I'm talking to you now I'm going in for another meeting. The matter will be looked into. I know Mr President is a true father, the national chairman of our party, is also looking into it to ensure fairness."
Tallen said even though she was not desperate to contest, she wants more seats for women.
She said: "if the Senate seat is being denied of a woman in my state and other states, women should be compensated with two or three more seats in the Federal House, House of Assembly and local government. So it is not about Pauline Tallen but is about women."
"My own senator, the senator from Rivers State has been denied ticket, the only senator from North-East, who is the best candidate for the Governor in Adamawa is not coming back to the Senate, our sister Remi Tinubu her husband is going for presidential office so she cannot contest. Looking at the number of the remaining four, how are we sure they will return. Our governors are pushing them out because the Senate is becoming retirement ground, it is time for action."
Speaking on the event, she said gender equality was the fastest way to achieve the Sustainable Development Goals, adding that gender equality must start from the home.
Enugu 2023: Ekweremadu Raises Alarm Over Alleged Plot To Arrest Supporters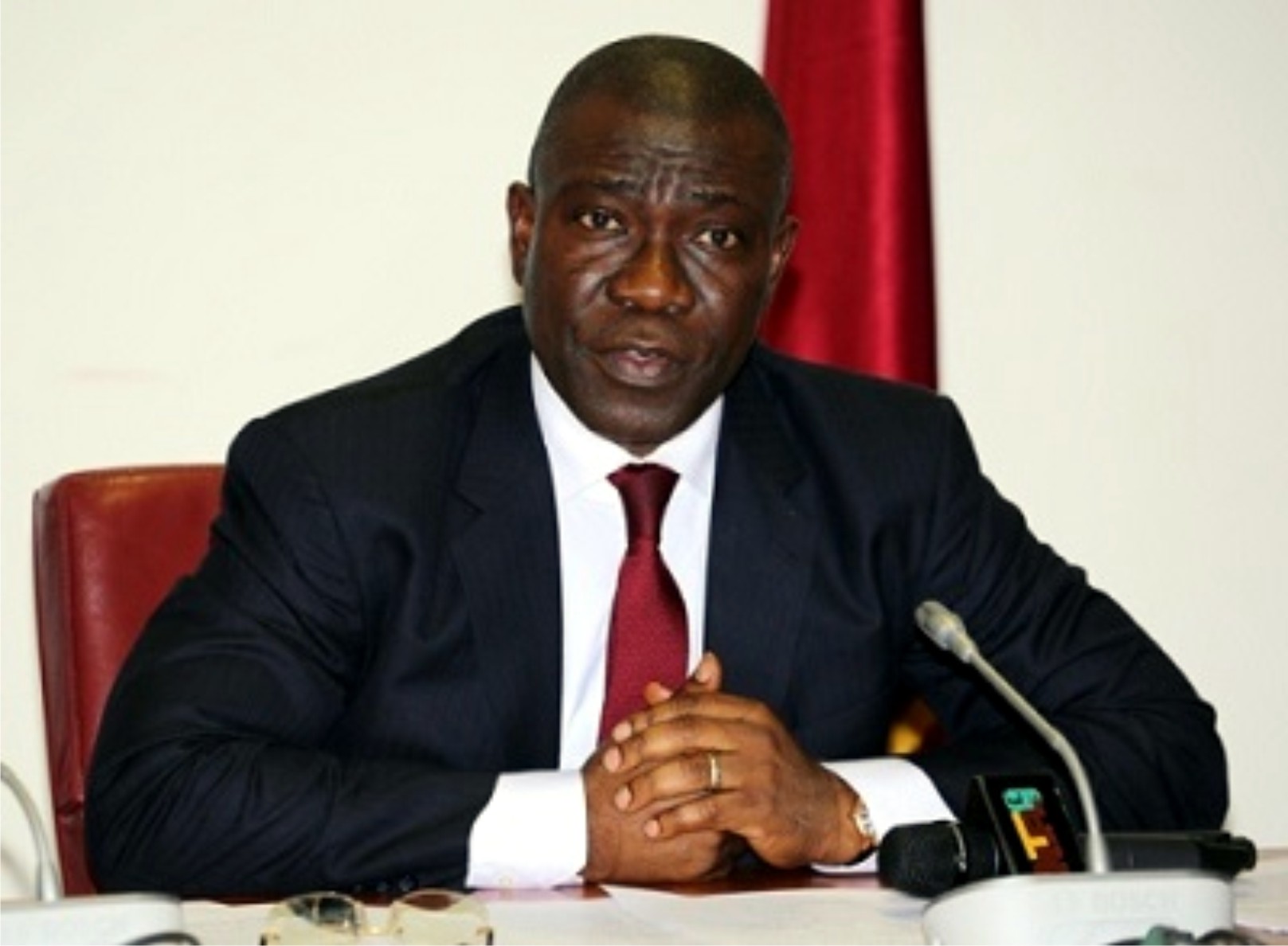 The Ikeoha Campaign Organisation says it has uncovered plans to frame up, arrest, and detain supporters of the former Deputy President of the Senate and the governorship aspirant in Enugu State, Senator Ike Ekweremadu, ahead of the Peoples Democratic Party (PDP) primary elections in the state
It also alerted the public of plans to unleash cultists on Ekweremadu's supporters.
The campaign organisation revealed this on Monday in a statement signed by the Director-General, Hon. Charles Ogbo Asogwa, and called on the heads of the security agencies and leadership of the PDP in Enugu State to take note and nip the plots in the bud.
He said: "Credible intelligence has alerted us to sinister plans to plant arms, ammunition, and other implicating items on the property of notable Enugu and PDP chieftains resolutely supporting Senator Ike Ekweremadu's gubernatorial ambition.
"The aim is to arrest, arraign, and have them consigned to the Correctional Centres (Prisons) to ensure that they are out of circulation until after the primaries and 2023 general elections.
"Nigerians should recall that the Chairman of the PDP in Okpatu Ward, Udi LGA, Paulinus Ugwu (Ayaya), is still detained in the Enugu Correction Centre (Prisons) on trumped up charges and refused bail by the Enugu State Judiciary for many months now. His continued detention is primarily to keep him away from the primaries where he is a statutory delegate.
"Likewise, several of our supporters have been charged to court for baseless offences to weaken our struggle for a New Enugu State".
The Organisation said it was equally in possession of credible intelligence pointing to plans to use a confraternity group to intimidate and attack his supporters.
"They also plan to unleash a particular confraternity group on Ekweremadu's supporters to intimidate and muscle them out of their legitimate political convictions and choices.
"It is recalled that during our 6th May 2022 press conference, we projected graphic footages and images of attacks unleashed on our supporters. This was most dastardly and widespread during the 30th April 2022 three-man delegates election and all the incidents dating back to 2021 have been formerly reported to the law enforcement agencies.
"Consequently, we wish to alert the Inspector-General of Police, Director-General of the Department for State Security (DSS), Commandant-General of the Nigerian Security and Civil Defence Corps, the military service chiefs, the General Officer Commanding 82 Division of the Nigerian Army, and all the security agencies with a view to relating with their relevant commands to ensure that the evil plots do not come to pass.
"Likewise, this is a call on the leadership of the PDP in Enugu State to work with the relevant security agencies and party leaders to ensure that every plot capable of jeopardizing the party's cohesion and chances in the forthcoming elections is thwarted", the campaign organisation concluded.
Be Wary Of Court Ruling, Bode George Cautions Lagos PDP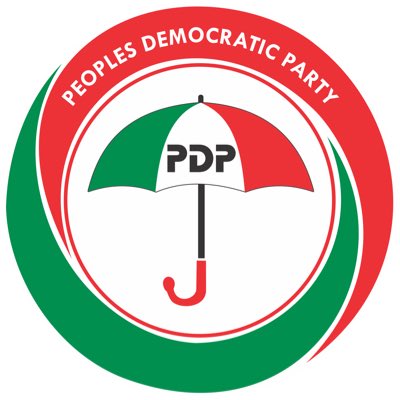 Former National Vice Chairman (South West) of the People's Democratic Party (PDP), Bode George, has warned the party against accepting the congress carried out by its former Lagos State chairman, Deji Doherty, saying the court ruling against him may cost the party the elections.
In a press conference at his Ikoyi office on Monday, George said Lagos State High Court had last year ruled against Doherty and reinstated former caretaker chairman of the party in the state, Adegbola Dominic, as the legitimate chairman.
He said, if the party accepts the executive produced at the congress carried out by Doherty, it risks losing the election.
He also urged the PDP to move its national convention which is scheduled to take place on May 28 and 29 from Abuja to Lagos due to the fact that the All Progressives Congress (APC) would also hold theirs at the same venue on 30 and 31.
"It is important to point out that Deji Doherty was removed by a court of competent jurisdiction, therefore any congress he conducts is null and void under the law. It will be better to avoid any of the candidates that emerged from the congress he conducted so that in future, no one will tell you that the election is illegal.
"I want to use this medium to speak on the venue for the convention. APC wants to hold their national convention on May 30 and 31 and we are holding ours on May 28 and 29 in Abuja. How is that possible? People would arrive for the PDP convention two or three days before the day and APC delegates would also arrive a few days before theirs. This could create confusion which would be disastrous for us.
"Because we want to impact positively in the minds of Nigerians that we are better managers without encumbrances, to move our convention from Abuja to Lagos. Which tribe in Nigeria does not reside in Lagos? If you want to fly or come by water or road, you would get here. There are many hotels, from one star to five stars. Holding it in Lagos would completely cut off any plans by the APC to want to scuttle our convention.
"On the issue of zoning, a memo was done and the first paragraph of that communique identified that zoning and rotation remain absolutely sacrosanct in PDP. It remained the cultural and political spinal cord of our party. In other words, people should not think that we have forgotten zoning. It remains very important in our party.