Identify Illegal Refinery Sites, Operators Now, Wike Orders LG Chairmen …Demands Transfer Of DPO, NSCDC Officer Implicated In Act …Promises N2m Bounty On Each Site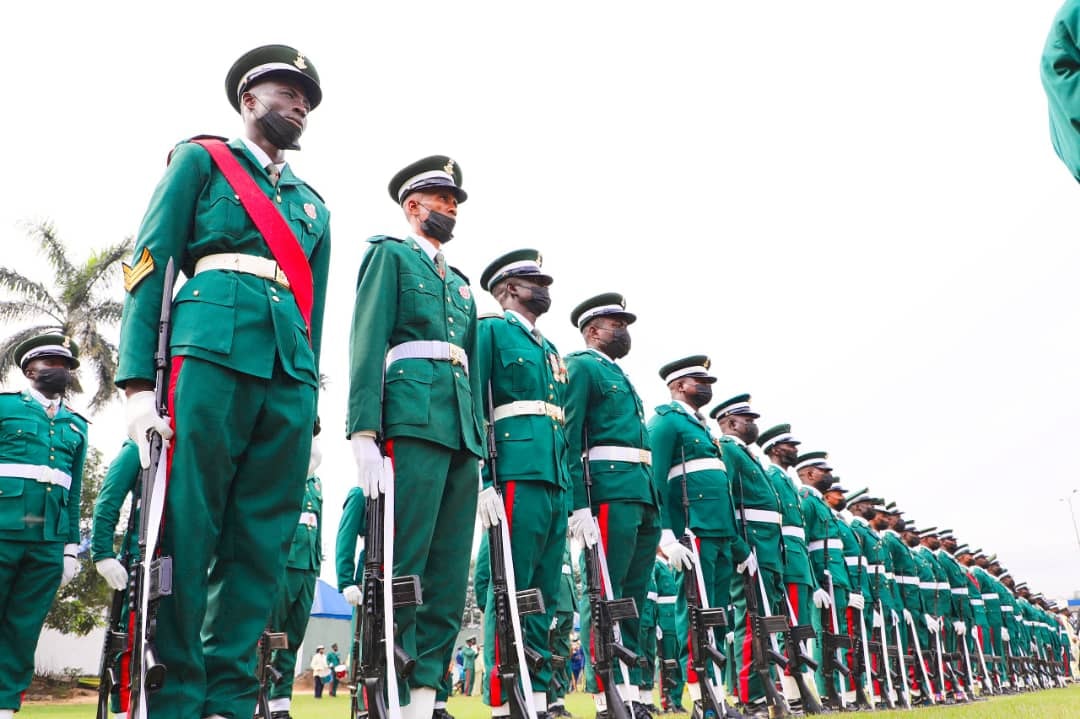 Rivers State Governor, Chief Nyesom Wike has issued a 48-hour ultimatum to the 23 local government chairmen to provide a comprehensive list of illegal refineries and their operators within their jurisdiction.
Wike gave the ultimatum at a meeting with the council chairmen and heads of the Nigerian Army, Nigerian Air Force, Nigerian Navy, Nigeria Police Force, the Directorate of State Service (DSS), and the Nigerian Security and Civil Defence Corps (NSCDC) at Government House, last Friday.
The governor challenged the council chairmen to prove that they were not complicit in the noxious business that has continued to threaten the health of Rivers people and the national economy.
Wike stated that as a responsible government, it would be unwise for them to fold their hands and do nothing to safeguard residents of the state from the death that is forced upon them by criminal-minded operators of artisanal refineries.
"Now, every council chairman must go and identify where illegal refineries are taking place. If you identify one, you get N2million. So, go and identify as many as you can. I will pay N2million for each one. And I am going to fight against this. Our people are dying, and we owe our people the responsibility to protect them, to save them from death they never caused.
"So, you must, and you're given 48 hours to go and identify all illegal refinery sites, and those who are in charge of them."
Wike emphasised that any of the council chairmen who is afraid to join in the fight against the criminals operating the illegal refineries should be ready to resign.
According to the governor, part of their social contract with their people was also to protect them and stop any illegal economic practices in their domains.
"I've called you here to tell you that it's a total war. It is either we do it or we don't do it. We cannot allow what is going on to continue. Two things: our people are dying; it's shortening our own revenue.
"You check from Federation Account, Akwa Ibom and Delta states are getting more, why? Because, these boys of the cartel have caused so much problems for us. So, we will not allow it."
The Rivers State governor also frowned at security agencies for the role some of their personnel have played in aiding and providing cover to the operators of the illegal refineries in the state.
The governor urged the state Police Commissioner, Mr Eboka Friday, to redeploy out of the state, a particular DPO in Emohua Local Government Area who operates an illegal refinery in the area.
"It's unfortunate for this country how security people will be involved in illegal bunkering. I can't believe it. Mr. CP, I thank you for transferring the DPO in Rumuji, who owns a refinery. But the man must leave here, not transferred. He must leave this state. I can't be governor here and a security man owns an illegal refinery. No, it is not possible…the man has to go. Take him to wherever they allow bunkering."
Wike directed the CP to immediately arrest Chief W. J. Wocha, Fubara Ohaka, and Chief Promise Ezekwe, who have been fingered for operating illegal refineries deep inside the forest of Ibaa community in Emohua Local Government Area.
The governor further urged the commandant of the Nigerian Security and Civil Defence Corps, Rivers State Command, to immediately transfer its personnel in charge of vandalisation of pipelines in the state.
"Transfer the man, and tell him to leave. He is a complete saboteur. I mean, how can security men be the ones involved in this? What kind of country are we?"
The governor urged the DSS to profile persons involved in the heinous illegal refining business, and make the list available to him, and assured of acting on the list.
Earlier, the Rivers State Governor, Chief Nyesom Wike had vowed not to spare anyone involved in the illegal bunkering and artisanal refinery activities that have caused the soot pandemic in the state.
Wike maintained that his administration will not succumb to any form of blackmail or sentiment that will be stirred by those perpetrators in an attempt to frustrate efforts at curbing such hazardous business.
The governor made the vow when he took a tour, making a long walk through the track roads into the forest of Ogbodo community in Ikwerre Local Government Area, and the forest of Ibaa community in Emohua Local Government Area, with the Rivers State Commissioner of Police, Eboka Friday, and other security chiefs, to uncover some crude oil illegal refining sites.
"They can't be doing this and be killing my people. No reasonable government will allow that. And I can tell you with all due respect, we will take this matter very seriously."
"Look at how, every day, in your house, you see the soot. I mean, how can you allow that? So, this one that we can solve, we will solve it.
"We have assured the people of Rivers State, we will fight this matter to the last until I leave office."
Wike noted that confronting this seemingly cartel kind of business will not be easy. But, he has however, vowed to consider it as a war like situation and fight it from the standpoint of the law.
According to the governor, no matter how highly placed the perpetrators may be, they will not be spared, but confronted, apprehended and be made to face the full force of the law.
Wike has therefore directed the state Attorney General and Commissioner for Justice, Prof. Zacchaeus Adangor, SAN, to take over the case files of illegal crude oil refinery operators arrested by the police.
"Attorney General, all these matters with the police, you have to retrieve the files so that you can prosecute the matters on our own. I don't want any compromise anywhere.
"And then too, it will not be on the ministry. You have to constitute a legal team. Go and get our friends all over the country, so that we can execute this prosecution to the last.
"It is a serious matter. And I'm going to take it head on. In fact, it is a war. It is not poor people doing this, they're a cartel. You must go and arrest these people; Chief W. J. Wocha, you must arrest Fubara Ohaka, and chief Promise Ezekwe. You must arrest them.
"It doesn't matter how highly placed you are. If you like, be the paramount ruler. In fact, any traditional ruler that is involved, pick him for me. Let him understand that the law does not respect anybody."
Speaking further, Wike directed the Emohua Council Chairman, Dr Chidi Lloyd to locate residences where processed crude oil products are stored and let the people ascertain their sources.
Wike said the purpose of confronting this havoc is to ensure that the health of Rivers people is not further hampered by those illegal refining activities.
"If not, our people will continue to die. Even you, you're not safe from related sicknesses like cancer. All those products in the houses; you must go after them; they must tell you where they got the products. Enough is enough.
"Look at what is happening, they are dying. I want to live. So, we must stop this illegal refinery business.
"And I have said to the Federal Government; if you're not willing to do anything, don't promise people anything. You told them that you will do something, how can you promise modular refinery.
"What I'm talking about is the safety of Rivers people. That is more important to me."
Explaining the ugly experience community people had suffered, the Chairman of Emohua Local Government Area, Dr Chidi Lloyd noted that the problem of illegal refining activities in the area is beyond the capacity of the council to handle.
He wondered why the Federal Government which once promised to established modular refineries in the Niger Delta region has reneged on that promise.
"Thank God for your boldness. Rivers people are now aware. On a daily basis people roast and burn here. The whole Ibaa community has been taken over by this trade.
"And when you talk, they say look, if they don't do this, they'll go to the roads and begin to carry arms. And I say to them, you don't dig a hole to cover another hole. Your business shouldn't kill me."
Earlier, the Ikwerre Local Government Chairman, Hon. Samuel Nwanosike, conducted the governor around illegal oil refining site at Ogbodo-Isiokpo in Ikwerre Local Government Area.
Compromised People Accuse Judiciary Of Corruption, Wike Affirms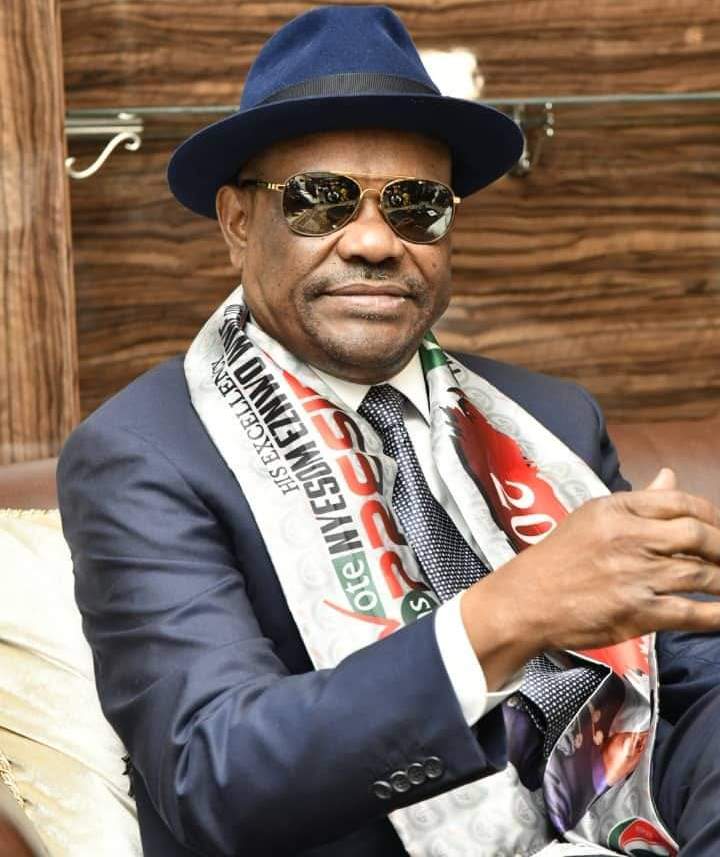 Rivers State Governor, Chief Nyesom Wike has said that those accusing the Judiciary in Nigeria of being corrupt, are not clean themselves.
He noted that while corruption in the Judiciary undermines the courts' credibility, those who often are quick to throw tantrum at Judiciary, particularly legal practitioners, are culpable as well.
Wike made this assertion, last Monday night, during a state banquet organised at the Government House, Port Harcourt, in honour of Hon. Justice Mary Peter Odili, on her 70th birthday and retirement from the Supreme Court of Nigeria.
"For me, those who are abusing the Judiciary of corruption, their hands are not clean. Anybody who is abusing the Judiciary or judges, their hands are not clean. But that does not also mean that even you in the Judiciary should not keep your house in order. That is the truth."
Ahead of the 2023 general election, the governor urged state High Courts to abide by the provisions of the new Electoral Act, which prohibits them from handling pre-election or electoral matters.
According to the governor, some state High Courts are already acting in contravention of the law.
"The truth is that the Electoral Act says anything about pre-election or electoral matters, is now to be decided by the Federal High Court."
Wike declared he would remain eternally grateful to Hon. Justice Mary Odili, for creating the opportunity for him to meet her husband and former governor of Rivers State, Dr. Peter Odili, when he ventured into active partisan politics in 1998.
The Rivers State governor reiterated that there was no politician serving at the federal or state level since 1999 that would deny the fact that they did not pass through the tutelage of Peter Odili.
He said despite the generosity of Peter Odili and his family, some of those whom they had helped politically, have regrettably betrayed and humiliated them.
"I have never seen a man who has suffered humiliation; I have never seen a man who has suffered betrayal in life like Peter Odili."
Wike further explained that Peter Odili's insistence that someone from the Ikwerre extraction should succeed him as governor in 2007, earned him some enemies.
"Dr. Odili's biggest problem in this state today, people must know the truth, is because he said Ikwerre man must become governor, that's it. If any man tells you that Odili has committed any other sin, it's a lie. It's just because he said Ikwerre man must become governor.
"Unfortunately, we the Ikwerre people whom he said should be governor, are the ones that put him in the witness box. But I want to appeal to him, forgive, you are a Christian. Forgive all of us."
Wike, who recalled how the Odili family suffered blackmail and humiliation because of him, vowed never to grieve or engage in acts that would bring them into disrepute.
He reaffirmed that Dr. Odili's fatherly counsel has been one of the reasons why he has succeeded in the governance and transformation of Rivers State since 2015.
In his remarks on behalf of his family, former Rivers State Governor, Dr. Peter Odili, said all through his wife's career as a judicial officer, he never for once attempted to influence her in any matter.
The former recalled two instances when a late traditional ruler in Port Harcourt and his extended family members from Ndoni had approached him to intervene in matters before his wife's court, but he declined and offered to help them pay their legal fees.
"When I finished being governor and went to Abuja to spend time with her, and a lot of political cases as you know were rolling over each other. All my friends in Abuja know and they tell each other, the moment you have case either at the Court of Appeal when she was there or at the Supreme Court, the access you use to have to come as a personal friend ceases until the case is over."
Odili thanked Wike and the people of Rivers State for honouring his wife after 44 years of meritorious service in the Judiciary.
The Chief Justice of Nigeria, Justice Ibrahim Tanko Muhammad, described Justice Odili, as an epitome of dignity, hard work, fairness and excellence.
Represented by Justice of the Supreme Court, Justice Kudirat Kekere-Ekun, he said Justice Odili remains an inspiration to the girl-child.
"My Lord has shown what is possible with diligence, hard work and integrity. Through you we see that the sky is the limit."
Wike Slams NBA's Lacklustre Approach To Social Change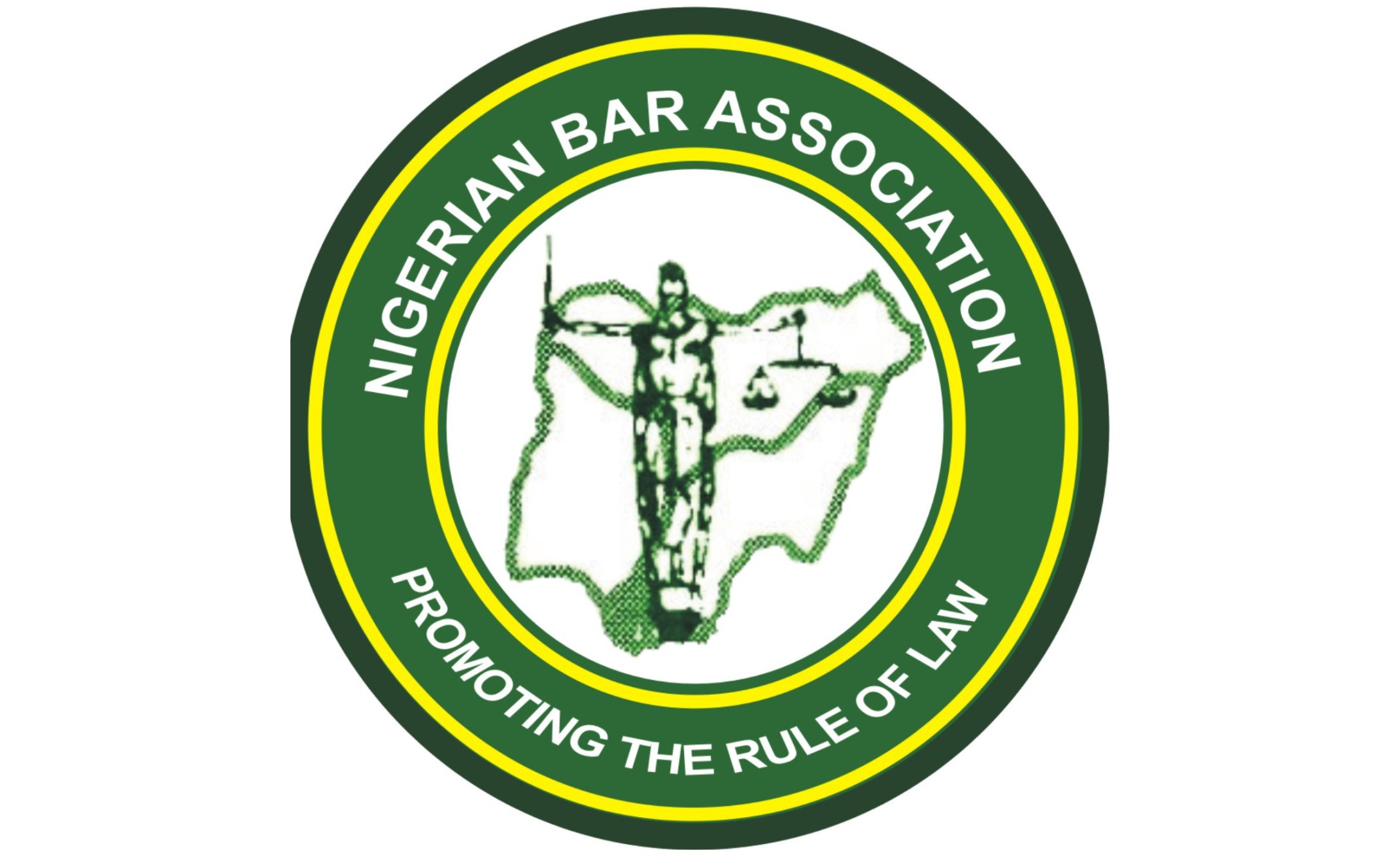 Rivers State Governor, Chief Nyesom Wike, has urged the leadership of Nigerian Bar Association (NBA) to go beyond issuing of statements, to taking concrete actions against attacks on the nation's Judiciary.
Wike gave the charge at the book presentation in honour of Justice Mary Odili as part of activities marking her retirement from the Supreme Court of Nigeria and her 70th Birthday celebration, which held at Dr. Obi Wali International Conference Centre in Port Harcourt, last Monday.
Governors present at the event were: Dr. Okezie Ikpeazu (Abia); Rt. Hon. Ahmadu Fintiri (Adamawa); Mr. Udom Emmanuel (Akwa Ibom); Senator Douye Diri (Bayelsa); Samuel Ortom (Benue); Ifeanyi Ugwuanyi (Enugu); and Engr Seyi Makinde (Oyo).
The governor expressed regrets at the NBA's lacklustre approach to social change, which is more of a disservice to the nation and exposes it to contempt.
"What is even worrisome on the part of the president of the NBA is his failure to admit that the NBA, including the inner and outer Bar, which he leads, have failed in their responsibility to protect the rule of law and defend the judiciary from punitive intimidation and erosion of its independence by the All Progressives Congress-led Federal Government.
"It is quite unfortunate that the NBA is only good at issuing bland statements of condemnation without more, while the judiciary continues to suffer ferocious bouts of harassment from a Federal Government that has become notorious for its contemptuous attitude towards the rule of law and the rights of Nigerians to an effective justice system."
Wike also expressed his disagreement with some speakers in last Thursday's valedictory court session organised in honour of Justice Odili, who laid the blame on politicians over the problems that the judiciary suffers.
Specifically, Wike said Chief Wole Olanipekun, SAN, speaking for the Body of Senior Advocates at the valedictory court session, identified corruption as the bane of the Nigerian Judiciary and pointed fingers of responsibility at politicians, lawyers and the Federal Government.
Wike noted that while the learned Senior Advocate was largely correct with respect to the issues of forum shopping by lawyers and the intimidation of the courts by the Federal Government, he was, however, wrong in his allusion to political cases as responsible for the debasement of Nigerian courts.
"Now, if I may ask: are lawyers not behind the contemptuous criticisms of judges by clients? How many lawyers have withdrawn from political cases in protest against unwarranted castigation of the court by clients?
"How many lawyers have withdrawn their services to clients on account of frivolous petitions against the court without their consent? Who are those who advice politicians to reach out to judges? Where are the lawyers that have ever advised their clients against reaching out to judges handling their matters?
"For me, let us stop the scapegoating and tell ourselves the truth that as lawyers, most of us are all involved in this despicable conduct, perpetrating the same evil, only at different levels because of our predisposition for success through backdoors without any regard to the damage we are doing to the reputation of the entire judicial system."
The governor said the Federal Government had in 2016 unleashed premeditated midnight raids on judges' homes, including the Justices of the Supreme Court, in Abuja, Port Harcourt, Gombe, Kano, Enugu and Sokoto states.
"In 2020, when the sanctity of Justice Mary Odili's home was violated by hired members of the APC over the Supreme Court's judgement that sacked the party's governorship candidate for Bayelsa State, the NBA just condemned it, without any further follow-up action to forestall a reoccurrence."
Wike also pointed out that there was need not also lose sight of the fact that the Judiciary is also a problem to itself because it is weak and incapable of asserting and safeguarding its independence from the predatory tendencies of other arms of government.
He noted that when judges are lacking in courage and integrity, they easily give up to improper pressure, influence and control, and the entire Judiciary suffers.
Wike assured that if elected the President of Nigeria in 2023, he will work with the National Assembly to prioritize the welfare of all judicial officers, including the provision of official cars and life-long accommodation as we have done here in Rivers State.
"With me on the saddle as the President and Commander-in-Chief, the Judiciary in Nigeria shall be in safe good hands and Nigerians will again experience the glorious days of an independent, vibrant and progressive Judiciary."
In her remarks, former Justice of the Supreme Court of Nigeria, Justice Mary Odili, noted that though Nigerian judges are among the best in the world, they have never been treated right.
"A lot has been said about judges, judgements and corruption and what have you. The truths be told, the Nigerian judges have not been treated right, and the truth has not been said of Nigerian judges who in my view are the very best in the world. I've not delivered any judgement and have gone to sleep easily."
Justice Odili, who was the first lady of Rivers State between 1999 to 2007, expressed delight that some of her judgements have been published for the public to assess.
"I am very happy that some of my judgements have been captured in print. And as I peeped through the judgements of those big judges and magistrates of the old Bendel State, my own judgements are now in the open for everyone to look at. All anyone can say is that she didn't apply the law properly here; she did not understand the law properly. But, no one can ever say she gave judgement because of an interest in the matter."
Benue State Governor, Samuel Ortom, who spoke on behalf of his colleagues, described Justice Odili as an epitome of humility.
Chairman of the occasion and former president of the Nigerian Bar Association, Onueze C.J.Okocha, SAN, noted that Justice Odili served the country meritoriously, honourably and without blemish to her character.
The five books written in honour of Justice Mary Odili are: Judicial Journey of Hon. Justice Mary U. Peter Odili; Essays in honour of Hon. Justice Mary Ukaego Peter Odili; Icon and On: Leading judgements on women's rights in Nigeria in honour of Justice Mary Peter Odili; Mary Odili and the Law: Legal essays and Understanding the administration of criminal justice in Nigeria through the eyes of Hon. Justice Mary Ukaego Peter Odili.
Inflation Hits 16.82%, Exceeds IMF's 2022 Projection
The Consumer Price Index rose to 16.82per cent in April from 15.92per cent in March, latest figures from the National Bureau of Statistics (NBS) have revealed.
The NBS disclosed this in its 'Consumer Price Index April 2022' report, last Monday.
The report read in part, "In April 2022, the consumer price index, which measures inflation increased to 16.82per cent on a year-on-year basis."
The International Monetary Fund had recently projected that Nigeria's Consumer Price Index would hit 16.1per cent in 2022.
This projection was presented in a tabular illustration in the IMF's 'Regional Economic Outlook for Sub-Saharan Africa', which was published on its website.
The latest inflation rate in April is the highest in the country since August, 2021 when it was 17.01per cent.
The rise in the inflation rate in April shows that Nigeria is not left out in the global inflation surge.
But it is also an indication that citizens are becoming poorer, especially given the weakening state of the currency.
In the World Economic Outlook report, the IMF warned about the effects of inflation.
The report read in part, "In sub-Saharan Africa, food prices are also the most important channel of transmission, although in slightly different ways. Wheat is a less important part of the diet, but food, in general, is a larger share of consumption.
"Higher food prices will hurt consumers' purchasing power, particularly among low-income households, and weigh on domestic demand. Social and political turmoil, most notably in West Africa, also weighs on the outlook."
Recently, the World Bank said COVID-19 pandemic-induced inflation pushed about 23million Nigerians into a food crisis in 2021, especially in regions battling conflicts.
It added that the war-driven disruptions in the food trade, higher food price inflation, and higher costs of administering food assistance efforts are likely to make more people food insecure.
Aside from the pandemic and the ongoing war in Ukraine, the World Bank in a different report had said that import restrictions and non-flexible exchange rate management of the Central Bank of Nigeria were the major driving forces for food inflation in Nigeria.
The report had read in part, "Rising food prices are the underlying factor behind the surge of headline inflation in Nigeria. Food prices have increased due to import restrictions and a nonflexible exchange rate management.
"The current regime is keeping the official exchange rate of the naira artificially strong while the naira has weakened significantly on the parallel market. Additionally, the central bank has restricted importers' access to foreign currency for 45 products and has reduced the supply to other importers."
This, coupled with border closures across Nigeria in recent times, also worsened inflation, analysts said.