I Have Given My Best For Nigeria, Says Buhari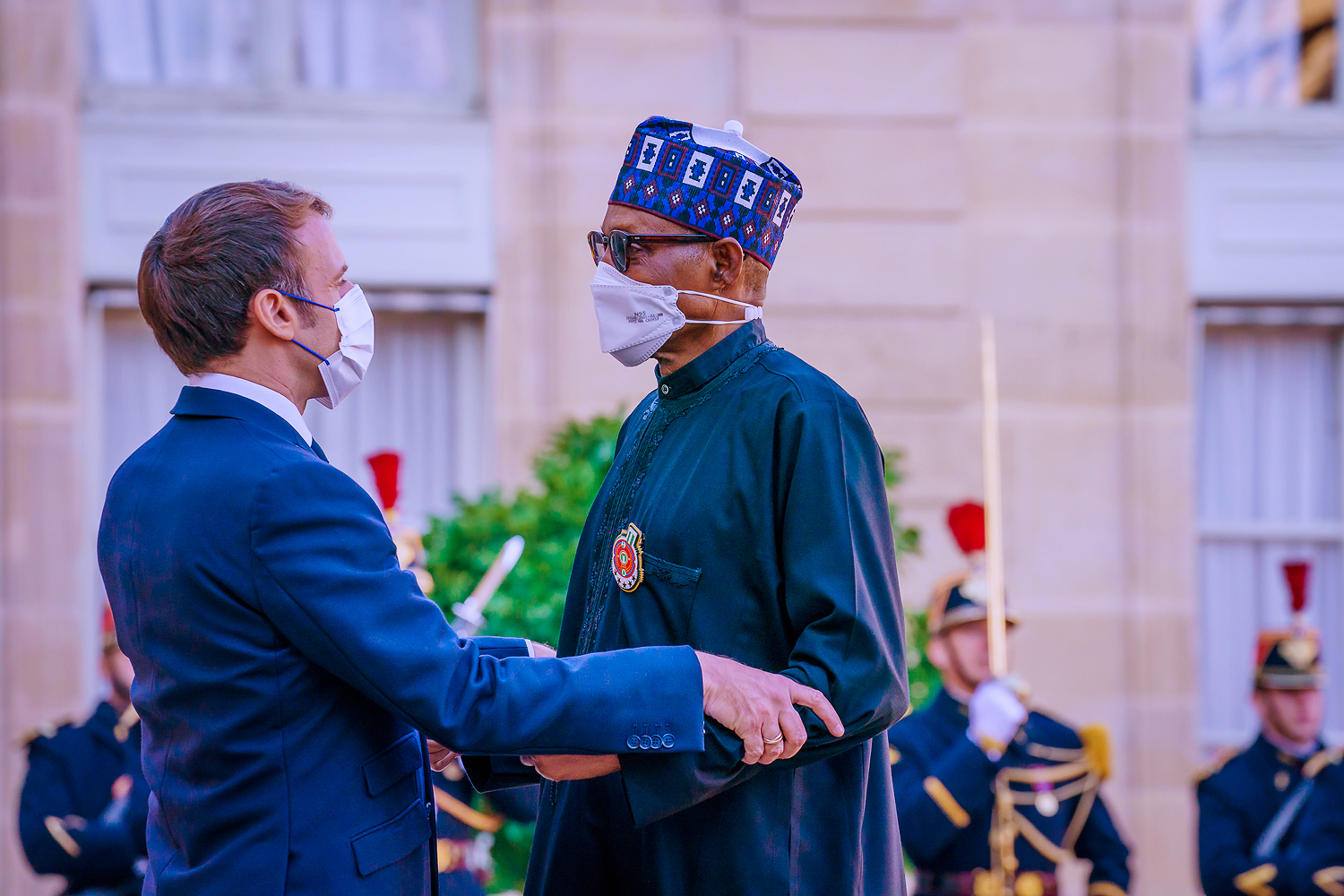 President Muhammadu Buhari said that he had given his best for the country and was  not expecting any appreciation from Nigerians.
The president stated this in an exclusive interview with NTA which was monitored in Port Harcourt recently.
"What I am expecting is for Nigerians to say this man has done his best," he said, adding that he would take a well-deserved rest after leaving office in about 17 months.
"What else can I do for this country, I have given my best, I hope after I leave, Nigerians will reflect. I am not expecting any appreciation but what I am expecting is for Nigerians to say yes, this man has done his best."
He said forward to his exit from office as age was telling on him from working long hours every day.
According to him, many of his colleagues are now enjoying their retirement, noting that he hopes to emulate them when his tenure ends in 2023.
On his 79th birthday recently, the President said: "I think COVID-19 has come to my rescue in the sense that the number of people that need to see you, can't see you so that is losing no time.
"And about my age, yes, I see my colleagues, they are now resting and I assure you that I'm looking forward to the next 17 months when I too would be less busy.
"Age is telling on me, working now for six to eight hours a day is no joke. Questions of executive council memos from as many states as possible to be considered every week. So, really it is a lot of hard work, but I asked for it and I cannot complain."
The president also said no person accused of corruption would go scot-free even if they joined his party, the All Progressives Congress (APC).
Many Nigerians believe that opposition politicians accused of corruption or on trial for corruption join the APC to avoid being punished.
2023 Guber Poll: Group Denies Rift Between Okowa, Ibori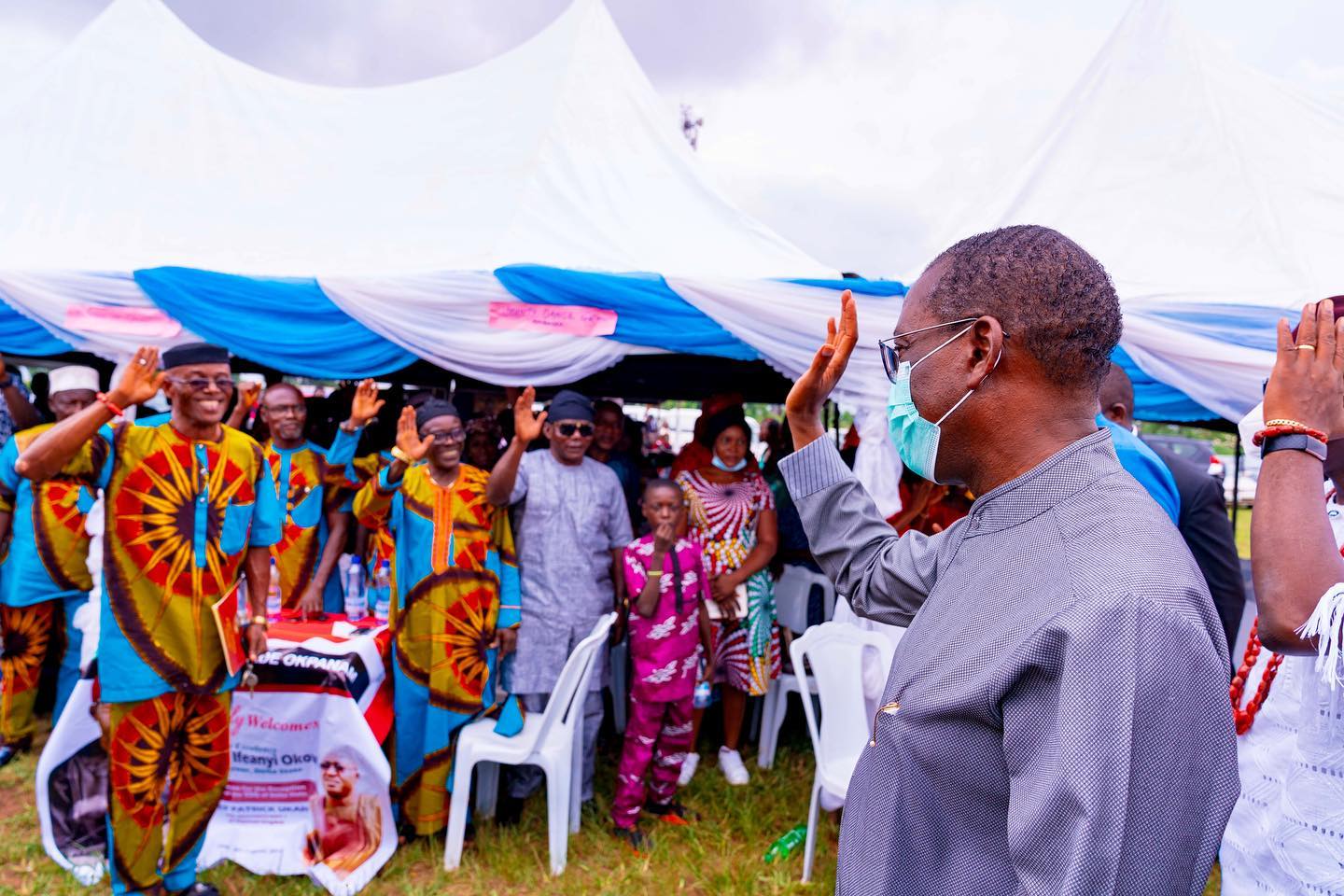 A political pressure group, Movement for Stronger Delta (MSD) says there is no fight between former Governor James Ibori and Governor Ifeanyi Okowa over who governs the State in 2023.
The group in a statement by its National Coordinator, Dr. Festus BomoPatani, said: "The attention of the Movement for Stronger Delta, MSD, has been drawn to a recent publication by a pan-Delta online platform, titled: "DELTA 2023: Okowa, Ibori Fight Dirty Over Successor", and posted on several social media groups and portals on Sunday, January 16, 2021.
"As a conscious and proactive Movement, determined and committed to ensuring a stronger, peaceful, and united Delta, in the run-up to the 2023 elections and beyond, it behoves us to set a few records straight, concerning this publication, as our own way of educating and informing Deltans with accurate, verifiable information on the true position of affairs and also protecting ourselves from misleading misinformation that is capable of heating up the polity and instigating unnecessary and avoidable conflicts, provocations and conflagrations in the State.
"The original story was first published with the title: "DELTA 2023: Okowa, Ibori face up on successor…•Gov takes charge but counter-attack looms", written by Emma Amaize, Regional Editor, South-South and Published in Saturday Vanguard, January 15, 2022.
"The online publication in question, copied the story verbatim, and then proceeded, for reasons best known to the publisher, to change the headline from the original, without informing the readers or even acknowledging the source and author of the original story; and this, from every professional standpoint, is a crass and brazen display of unethical journalism, bordering on plagiarism. Journalists must be cautioned to avoid sensationalism and inaccurate reportage intended to deliberately mislead the people, especially when they copy stories from other more seasoned and recognized mainstream publications.
"There is a fundamental headline difference between: "Face up" in the original story and "Fight Dirty" in the copied online version, which every journalist worth his salt, especially those knowledgeable enough in the basic use of the English language, which is the major tool and instrument of the profession, should know and apply in their proper contexts.
"For the avoidance of doubt and for the purposes of educating the Journalist against future ignorances: "face up: means 'To confront or deal directly with someone or something previously avoided", while "fight dirty means, 'To use every possible way and especially the most treacherous way, to beat someone in a fight'
PGF-DG Tenders Resignation Letter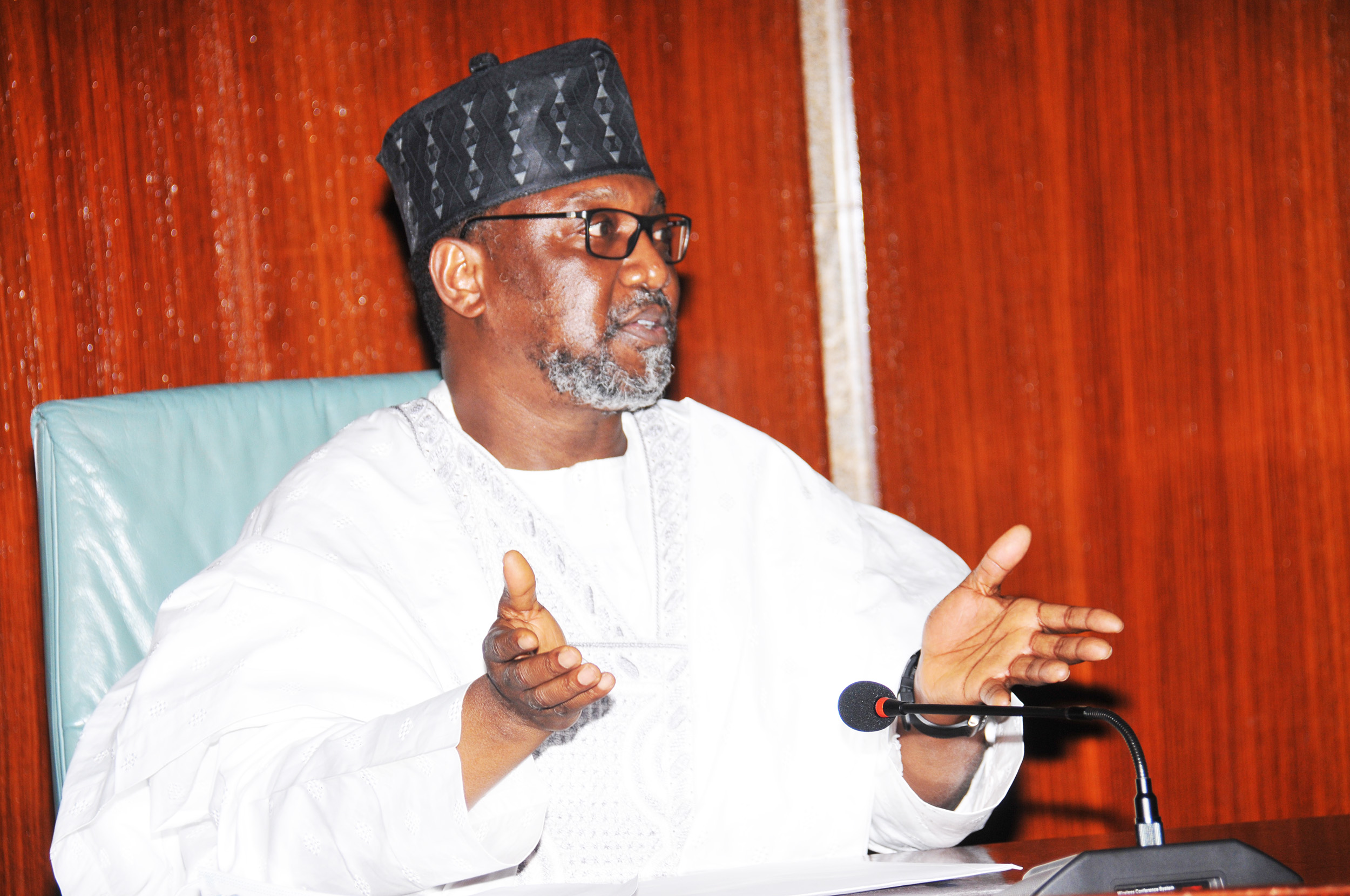 The in-fighting between the Progressives Governors' Forum (PGF) and All Progressives Congress (APC) Caretaker and Extraordinary Convention Planning Committee over the conduct of its national convention took a fresh twist on Monday following the resignation of the PGF Director-General, Salihu Lukman.
Lukman tendered his resignation letter to the Chairman of the Forum, Abubakar Bagudu, on Monday.
In the letter, he slammed the committee over its shoddy handling of matters relating to the national convention.
He had earlier accused the Mala-Buni committee of frustrating the party's plan to hold the convention in February.
The APC leadership and the governors had agreed last year to conduct the convention next month in a bid to strengthen the party ahead of the 2023 general election.
The committee had been under tremendous pressure to step aside following the crises that trailed last year's congresses where several factions conducted parallel congresses in defiance of the party's directive.
The latest development has further confirmed that all may not be well with the ruling party with just 13 months to the next national election.
Lukman said: "Progressive Governors, like all party members, will not associate themselves with any act of disrespect to decisions validly taken in consultations with President Buhari.
"They will not take the responsibility for actions or inactions of the CECPC. Every responsibility of organising the convention is vested with the CECPC."
Jega Tasks Buhari, NASS On New Electoral Law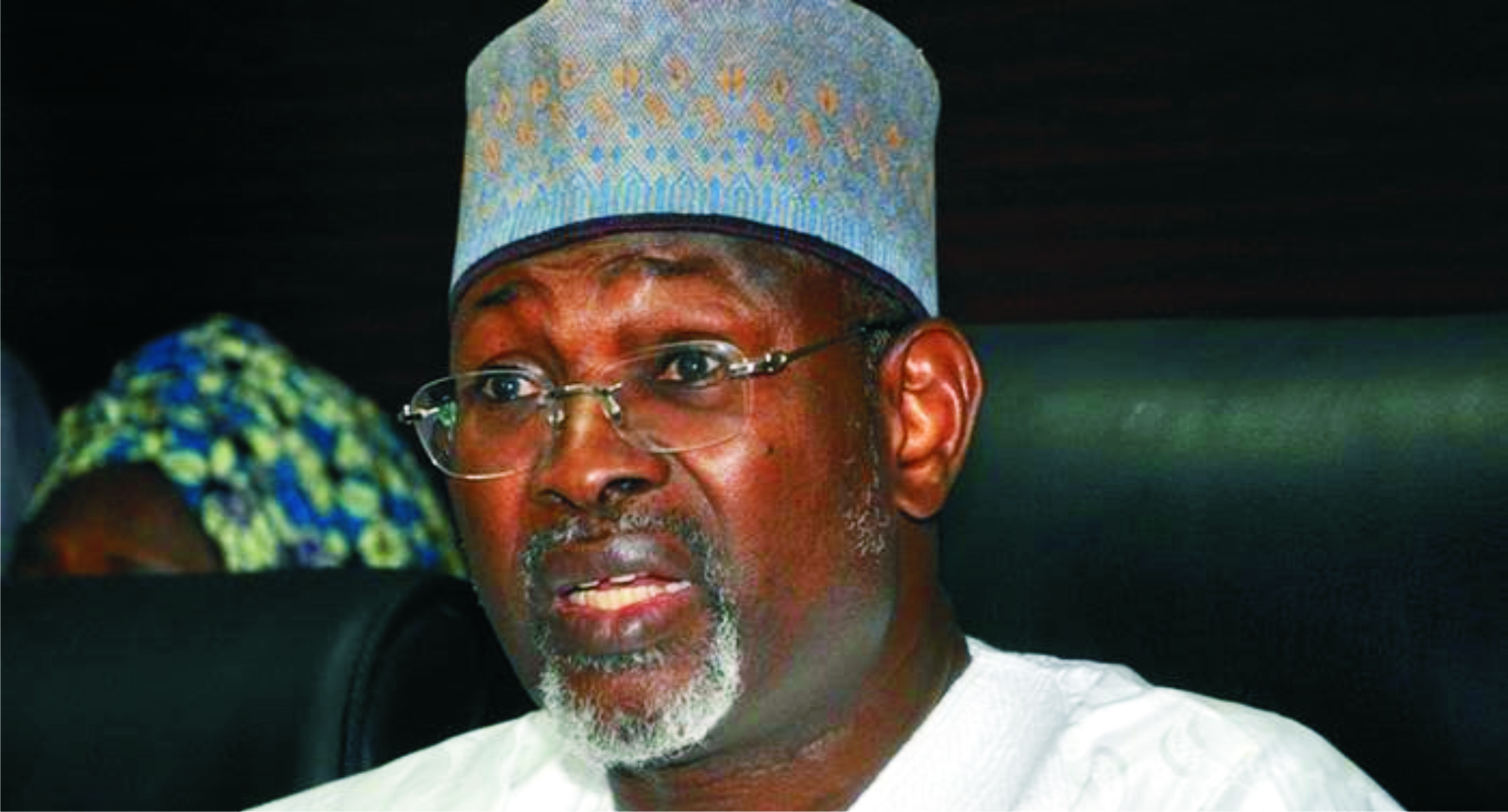 Former Chairman of the Independent National Electoral Commission (INEC), Prof. Attahiru Jega, has  called on the National Assembly and President Muhammadu Buhari to pass the Electoral Bill so that INEC can hit the ground running towards the 2023 elections.
Jega stated this during a panel discussion at a town hall meeting organised by Yiaga Africa on the passage of the Electoral Amendment Bill on Monday.
Jega, who said it is difficult to conduct elections in Nigeria, added that since 2010, there has not been a significant improvement in the electoral framework.
He said while there could be some grey areas in the Electoral Bill that President MuhammaduBuhari declined assent to, there are other good things in the bill, arguing that the baby should not be thrown away with the bath water.
"I believe Nigeria should go into the next elections with a new law as there are many good things in the bill that will improve the integrity and conduct of elections.
"As I have said earlier, since 2010, we have not had significant improvement in the electoral framework.
"Speaking on direct and indirect primaries, some people believe that governors do influence the outcome of indirect primaries and some feel direct primaries is a way out of this, but the question is, how many parties have credible register of members?
"Give INEC the law to begin preparations for the 2023 elections. Any governor that manipulates direct primaries under this present condition will also have the capacity to manipulate indirect primaries.
"What we are saying is that you cannot throw the baby away with the bath water. Let's think more carefully. The good things in the bill should be signed into law immediately so that INEC can start serious work for the 2023 elections."
He lamented that the commission has a short period to put a lot of its mechanisms together for the conduct of the elections.
He called on the National Assembly to resolve all issues and give INEC the law within 10 days of resumption to enable it operate it seamlessly for the 2023 elections.
According to him, INEC made 31 recommendations to the amended 2010 Electoral Act to conduct credible elections, but NASS only approved 25 of the recommendations.
"Give INEC the law to begin preparation for 2021. Drop issue of direct and indirect primaries and let's move forward," he said.
Also speaking, the governor of Nasarawa State, AbdullahiSule, said the 36 governors are not afraid of direct primaries as being alleged by some Nigerians.
Earlier in his welcome address, Yiaga Africa Executive Director, Samson Itodo, explained that the town hall meeting would specifically discuss key provisions of the Electoral Bill and their implications for election management, election security, electoral integrity and voter participation as well as legislative and executive action required to conclude the amendment process.