Nigeria Ends 2021 With Yet Lower Oil Production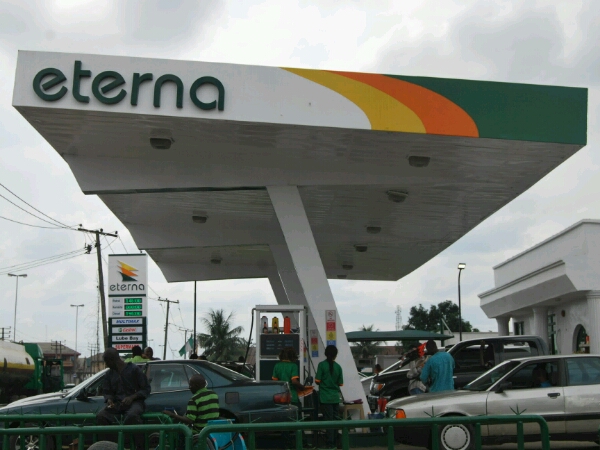 No glimmer of hope is insight for Africa's largest crude oil producer and exporter, Nigeria, as the country's crude oil output plunges even lower than expected.
Statistics from the Organization of the Petroleum Exporting Countries, OPEC says the country's oil output remains around 1.2million barrels per day despite opportunities to churn out between 1.7 and 1.5 in quota during the year ending.
The OPEC's market report for December sees the country's oil output sliding from 1.7mb/d in 2019, to first 1.4mb/d in 2020, and at the beginning of this year, to 1.3mb/d at the second quarter of the year, and has remained in that region till November, according to latest collated data.
According to secondary sources, total OPEC -13 crude oil production averaged 27.72 mb/d in November 2021, higher by 0.29 mb/d m-o-m.
Although crude oil output increased mainly in Saudi Arabia, Iraq and Nigeria last month, however, increment in Nigeria's case amounted to just a few thousands of barrels, not significant enough to cause any major celebration in the year.
Although no disruption to production by Niger Delta pressure groups has been recorded recently, some pipeline shutdowns and shut-in, thefts, vandalism, leaks and flows were reported during the year.
Latest industry data obtained from the Nigerian National Petroleum Company Limited showed that eight oil terminals were shut down between August and October this year, leading to both losses and deferred crude oil production valued at about N556billion at the official exchange rate of N411.95 to the dollar.
According to collated data, the affected eight terminals include Forcados, Bonny, Odudu, Brass, Yoho, Urha, Ajapa and Aje.
As a result, deferred/lost production in October alone was to the tune of 4,824,946 barrels of oil, the lowest among the figures posted during the three-month period.
The shut-ins and losses, according to the report, were due to pipeline vandalism, community interferences, sabotage of oil facilities, among others.
Losses and deferment in August, September and October were put at 6,680,620 barrels; 6,362,700 barrels; and 4,824,946 barrels respectively.
Further analysis of the reports from the NNPC showed that 20 incidents led to deferred output of 6,680,620 barrels of crude oil in August due to various production shut ins.
It was also observed that eight crude oil terminals were affected in August, as production was curtailed at the facilities during the period.
The affected terminals in the reviewed month include Forcados, Sea Eagle, Brass, Yoho, Qua Iboe, Escravos, Ajapa and Otakikpo.
Explaining some of the incidents that curtailed production in one of the terminals, for instance, the NNPC said, "Energia (an oil firm) injection into Brass line (was) suspended due to pipeline damages.
OML40 Host Community Threatens Shut Down NPDC Elerest Operations
Tsekelewu Community, host to Opuama flow station operated by the Nigerian Petroleum Development Company, NPDC/Elcrest Joint Venture in Egbeama, Warri North Local Government Area of Delta State, has vowed to shutdown the company's operations next week, if the company fails to heed their demand.
The community is asking the company to stop its dredging activities in the area, saying it was facing an imminent physical blockade as a result of artificial siltation and drying up of Polobubo (Tsekelewu) community waterways by the dredging activities.
President-General of Tsekelewu Community, Engr. Bright Abulu, lamented that the dredging activities if not stopped immediately, will cut off the community from the rest of the world.
Abulu explained that the company has continually ignored the community, despite series of letters sent to the company for a meeting to address the hazardous effects of its dredging operations on the community's  access waterways.
He said despite three of its letters being acknowledged by the Managing Director of NPDC, there has been no response from the company regarding holding meeting to address the issue.
He warned that the community will have no other option but to shutdown the company's operations in the area.
Abulu said: "Regrettably, NPDC/Elcrest have refused to honor Polobubo (Tsekelewu) community invitations to a meeting intended to proffer solutions to the negative impact of the dredging of the main waterways on mobility and economic activities of Polobubo (Tsekelewu) community.
"Yet the dredging project is going on unabated to the extent that an oil well drilling rig has been moved into our territory to carry out extensive drilling operations.
"Consequent upon the inexplicable silence of the company, it has become imperative to alert the Management of NPDC, Delta State Government, Federal Government and the International Community of the danger our people are facing and the imminent physical blockade of the community's waterways as a result of artificial siltation and drying up of Polobubo (Tsekelewu) community waterways by NPDC/Elcrest past and ongoing dredging activities, which is about to cut us off from the rest of the world.
"As you all know, our transportation system is by waterways; and, now that we are practically grounded as a result of the operations of NPDC/Elcrest, we can no longer remain silent.
"As a peaceful and law-abiding people, we hereby demand for NPDC to respect the right of the community to exist and carry out its traditional and economic activities.
"Within seven days from now, the management of NPDC should invite the leadership of the Polobubo (Tsekelewu) Community National Executive Council to a meeting to amicably resolve this issue. We believe that the company will appreciate this peaceful gesture by doing the needful without further delay.
"The nation and international community is, therefore put on notice, that at the expiration of the seven day ultimatum on January 26, 2022 and the issues remain unresolved, we will be left with no other alternative but to shut down the NPDC/Elcrest operations within our God-given territory in OML 40."
Nigeria's Largest LPG Storage Facility Gets Dec Completion Date
A subsidiary of Ardova PLC, AP LPG terminal, has commenced the construction of a 20,000 metric tonne Liquified Petroleum Gas (LPG) storage terminal in Lagos.
This signifies the official commencement of construction activities which is expected to be completed in December 2022.
Upon completion, the project will be the largest LPG storage facility in the nation, and will ease some of the existing bottlenecks in the value chain for the supply of cleaner and more efficient energy for domestic use (cooking gas) in Nigeria, amongst other strategic benefits.
Group Chief Executive Officer (CEO), Ardova Olumide Adeosun, expressed his appreciation to Stanbic IBTC Infrastructure Fund for its commitment to the project.
He noted that the importance of having formidable partners for project development, planning, execution, and investment support cannot be over-emphasised.
"We are pleased to have the support of the Stanbic IBTC Infrastructure Fund for its pioneering role in a transformational project within the LPG value chain, which will undoubtedly accelerate the various energy transition initiatives currently underway at Ardova," he said.
He added that "this support has helped us commence construction of this 20,000 metric tonne LPG storage terminal, which is expected to bring efficiency and reliability of LPG supply to Nigerian consumers as well as create long term value for our shareholders."
He noted further that "beyond the cleaner energy premise, approximately 600 direct jobs will be created during the construction of the project and there is a multiplier effect of about additional 1,400 indirect jobs that will be created during the construction period after which it settles to about 250 to 300 jobs once the project becomes operational."
The Chief Executive, Stanbic IBTC Asset Management, Oladele Sotubo, on his part, stated that "across the globe, cleaner energy investments have continued to be the focus.
"Given the environmental sustainability benefits of this project, Stanbic IBTC Infrastructure Funds investment philosophy is properly aligned, hence the support for the 20,000 metric tonnes Liquified Petroleum Gas (LPG) storage facility terminal", he said.
A portion of the First Tranche of the N100 billion Stanbic IBTC Infrastructure Fund, which closed in August 2021, was used to part-finance the LPG storage terminal.
Sotubo went on to express his gratitude to Ardova for partnering with Stanbic IBTC Infrastructure Fund, commending all the Tranche one investors, including institutional investors and other High Networth Individuals (HNIs), for the confidence reposed in the fund.
He pointed out the impact their investment is making in terms of solving some of Nigeria's infrastructure bottlenecks, creating jobs while earning returns, saying, "as an organisation, we remain committed to bridging Nigeria's infrastructure deficit through the provision of investment capital needed to develop projects."
Taskforce Destroys 39 Artisanal Refineries …Recovers 950,000 Litres Of Stolen Crude
The Joint Taskforce operating in the Niger Delta region, codenamed Operation Delta Safe (OPDS), says it has discovered and immobilised 39 illegal refining sites, 91 cooking ovens, 24 reservoirs, 17 large dugout pits and 96 storage tanks in Rivers, Delta and Bayelsa States in the last two weeks.
OPDS also recovered a total of 637,500 litres of illegally refined Automotive Gas Oil and 950,000 litres of stolen crude oil during the course of the operations.
Acting Director, Defence Media Operations, Major-General Bernard Onyeuko, disclosed that 10 suspects associated with pipeline vandalism, piracy, illegal oil bunkering and armed robbery were arrested within the period under review.
Onyeuko said troops of OPDS conducted these operations at different locations in villages, creeks and towns in Emohua, Ikwerre, Port Harcourt and Ahoada Local Government Areas of Rivers State.
Other locations, according to him, are villages, towns and creeks in Warri South, Warri South-West and Warri North LGAs of Delta State as well as in Ekeremor, Brass and Southern Ijaw LGAs of Bayelsa State.
"Also, troops recovered 3 assorted arms, 48 rounds of different calibre of ammunitions, two AK-47 rifle magazines as well as 17 pieces of galvanized pipes and 23 wooden boats among other items used for illegal oil bunkering activities in the course of the operations.
"All the arrested criminals and recovered items have been handed over to relevant security agencies for further action."