As Bonny Monarch Marks Milestone…
The catalogue of colourful events earmarked for the celebration of the Silver Jubilee of His Majesty, King Edward Asimini William Dappa Pepple III, Edward I, Perekule XI, Amanyanabo and Natural Ruler of Grand Bonny Kingdom, that began with a solemn service of rendition at the Cathedral Church of St. Stephen's on  Friday December 17, 2021 and ended on Wednesday December 22, 2021 with the whole Kingdom coming back to the Cathedral to thank God for a peaceful atmosphere, fair weather and the general success of the celebrations. The solemnity of the rendition service will forever remain with me. It was epochal, not just for the major milestone it marked, but for its spiritual and historical significance.
King Edward has now reigned as Bonny monarch for 25 years and people of the Kingdom stopped at nothing to celebrate their great ruler, starting with a special church service where the King and his Council of Chiefs were rededicated to serve God and Bonny people. It was a reenactment of the foundation laid by King George, the great grandfather of Edward sometime in the 1880s.
The humility of the King and his Council of Chiefs and the declarations they made before God on that fateful day was enough to give hope to every indigene of Bonny Kingdom in that service.
Before God and the people of Bonny Kingdom, the King made commitment saying: "In the name of the Lord and to the best of my abilities, I will continue to be a faithful monarch to this Kingdom. I will continue to share with us those gifts which God had entrusted to me. I shall daily strive to lead, teach and equip us for service. I shall love my people and have faith in them. I faithfully continue as one among them as we strive to better the lot of all who dwell both within and out outside the walls of this Kingdom. I shall seek to lead by example with God as my strength, Jesus Christ as my example and the Holy Spirit as my Guide".
The Council of Chiefs, led by its chairman, Se – Alabo Dagogo Suoala Claude Wilcox made a commitment to God, the King and the Kingdom saying: "As Chiefs of this Kingdom and in the name of God, we make this commitment. We will, with God's help, and to the best of our abilities, seek to be supportive of you in monarchical services. We offer to you our support, our confidence, our encouragement, our patience, our trust, our giftedness, our wisdom, our love and our prayers. We will have faith in you. We will serve with you for the sake of Jesus Christ our Lord and for the love of our native land. In this your re-dedication to godly services, we claim your family as our family and commit ourselves to respect, love, care and support them as we support do to you. We make this promise s through Jesus Christ our Lord".
The content of these declarations have hope written all over them, especially when the King said he was going to be one among his people. Following through on these commitments is at the core of what true leadership is. In very simple terms, the King has committed to feel the pain of his people and celebrate their joy in the years ahead.
Actually, the import of the declarations can only be fully understood by an indigene of Bonny of Bonny Kingdom. In Bonny Kingdom, irrespective of who is the local government chairman, the Amanyanabo and his Chiefs take the blame for every form of failure. Bonny people always look to their King and his Council of Chiefs. The reason for this is not clear, but it could be adduced that the transient nature of political offices and the actions of politicians might be a major factor.
In the past 25 years, most of the development in Bonny Kingdom had been facilitated through an organ of the Kingdom called the Bonny Kingdom Development Committee (BKDC). The BKDC was instrumental in the conceptualisation and delivery of such developmental projects in power, human capacity (through the Bonny Vocational Center) and social impact projects as the Ibanise HIV Initiative that reduced HIV/AIDS prevalence in Bonny Kingdom.
The youthful generation that saw the coronation of the Amanyanabo in 1996 is now in their 40s and 50s. A few are Chiefs, some are title citizens, others form the core of the current crop of political class and the rest are professionals in various fields. The next 25 years is starting with a fresh crop of youths desirous of a sustainable and prosperous future. How will the King lead into the future? How does he surpass the successes of the past years? How will he, in consonance with the local government council and the security agencies in the Kingdom, bring drug and kidnapping to zero? How does he hold the Kingdom together as one man among many? Will he put on the cloak of burden for his people, making sure no one is left behind? These are the questions on the mind of every indigene and resident of Bonny Kingdom irrespective of age, house, creed or political affiliation.
There is every reason to hope because the King was prayed for and blessed by his people. God has favoured the King by preserving the eighty one year Rt. Rev. Gabriel Herbert People, Bishop emeritus of Niger Delta Diocese, Anglican Communion who crowned him in 1996 to rededicate in 2021 after 25 years. In rededicating the King, the Bishop charged him under God, "to be of good courage to hold fast that which is good; to strengthen the faint hearted; to render unto no man evil for evil; to help the afflicted; to support the weak; to honour all men and to love and serve the Lord."
The second reason for hope is found in the significance of gifts given to the King during the service. Gifts of water, wine, a shepherds' staff, olive oil, traditional wrapper and candle were given to the King; representing the peace the Kingdom desires to enjoy in the years ahead, wisdom and good leadership from the King, prosperity for the Kingdom and the candle as a symbol of light and truth that his majesty's light may shine to the glory of God and the uplifting of Bonny Kingdom. The Bishop also handed the King a copy of the Holy Bible, charging him to lead the kingdom under God, with Christ as an example and the Holy Spirit as guide.
The future of Bonny Kingdom is a blank page in which anything could be written; and the Amanyanabo understands his role as that pencil in the hand of the Creator. He should bear in mind that the strategies that worked for the Kingdom and brought him safely to his 25th Anniversary would not take him and the Kingdom into the promised land of a sustainable and prosperous future, especially in an uncertain political and economic environment as Nigeria. He must now surround himself with men of bold ideas capable of lifting everyone in Bonny Kingdom out of poverty; men who rather think of the GDP of Bonny Kingdom and fight its emergence as an economic power house in spite of oil and gas. Men who can design a 25-year development plan, with concrete deliverables every five years and to give their lives, if need be, for the sake of posterity.
The Chiefs must return and rebuild every stratum of their Houses – Gburusu, Asawo, Erawo and youths. In the same token, each House must domesticate the 25-year plan after it has been approved by the Ibanise Assembly. Every sleeve must be rolled up for the work ahead; the King's strength is in his people. The political class must know they only exist to serve the people in a democracy. Therefore, they must reorient themselves to fulfilling their duty of creating an enabling environment for growth by being transparent and accountable. In this regard, Dame Hon. Anengi Barasua, the current Bonny LGA boss, has a rare opportunity to show the men folk have to lead by rising with concrete achievements.
In my interactions with some title citizens and youths, the general consensus is that the Kingdom stagnated in the last five years despite the euphoria of the signing of the new MoU with NLNG, SPDC and ExxonMobil in 2015. They were of the opinion that the parochial interest of a select few denied the Kingdom desperately needed resources for almost six years. They prayed and hoped that the occasion of this coronation Silver Jubilee would mark a turning point for the Kingdom's new vehicle for development – the Bonny Kingdom Development Foundation (BKDF). Bonny people must know that the best time to turn her fortunes around was in 2015, but the next best time is now. No one is exempt; everyone has a role to play in bringing the Kingdom across the Jordan and into the promise of the future.
In a chance meeting in 2018, I got a rare opportunity to hear from the King, the history and purpose of the BKDF and a possible future for Grand Bonny Kingdom. With the aid of a video, his Majesty explained how Bonny Kingdom was to transition from a monolithic economy to a diversified one. I left the meeting in tears and a heart full of hope, knowing that the future of Bonny Kingdom was assured and the thought that there are still visionary leaders in Nigeria. There have been delays of all kinds, however, my hope and belief in Bonny Kingdom and its people has not diminished.
Bonny Kingdom is blessed beyond imagination, and it has everything it takes to transform into a type of Dubai on the Atlantic. The people must know that no one will build Bonny Kingdom but Bonny people.  Every son and daughter of the kingdom both at home or in the diaspora must on this occasion of the coronation Silver Jubilee rededicate themselves to an upliftment of the Kingdom. The King and the Council of Chiefs need a deep introspection on avenue to our core values and identity as a distinct people. In a sense, Bonny Kingdom needs to remain ancient in the things that set it apart and modern in its approach to matters of the economy, politics and social cohesion. The Ibanise Assembly must be revived to meet at least quarterly; an annual Bonny Kingdom home and abroad conference should be instituted to be held every Fungu (Mid August) with a day set aside for every House to hold their annual general meeting.
Prof. Pat Utomi once commented that the future of Nigerian is so bright that it can't be viewed with the naked eyes. But, I want to submit that the future of Bonny Kingdom is even brighter. Nigeria and the rest of the world is waiting for Bonny Kingdom's contribution to the blue economy, ICT, health, pharmaceuticals, education, sports and tourism. The world is waiting for Edward I to lead Bonny Kingdom into the promise land, but every indigene must stand to be counted.
By: Raphael Pepple
Ray Morphy And The Burden Of A Misinformed Columnist
Our attention has been drawn to an article titled: "Garrulous Wike And His Presidency Mirage!", written by Ray Morphy and published on his regular Leadership Newspaper Column, 'Tuesday with Ray Morphy'.
From the title alone, one would immediately infer that this is another hack installment in the Wike bashing enterprise; an irresistible temptation and authorial escapade which a host of Newspaper columnists, most of whom are always certainly 'alerted' with a burgeoning bump in their account balances, have resorted to, in typical fashion.
To set the records straight, let us state unequivocally that we have nothing personal against Chief Ray Morphy'. Afteall, he is the "Mgba Ntol, Njoram Mfan, Ovar Okan, Nkpume Utonkor! Shaman!" (his traditional title we assume), as he described himself, in a revealing epistle to his Governor, Sir Ben Ayade titled: "He never listened". Of course, we will have reason to revisit these two references further in this rejoinder.
Ordinarily, we would not have bothered to join issues with Chief Ray Morphy', not only for the reason that he was a Former Special Adviser to Gov Ben Ayade on Strategy and National Contact, but most importantly, out of deferential reverence to his revered father, Late Chief Iwong Inyam Morphy, who played gladiatorial roles not only in shaping the proud Ogoja Ethnic Nationality's development and charting a course for its future but indeed in heroic narratives how he saved the Ogoja Nation from annihilation during the Civil War.
He was also a former Chairman, New Nigerian Newspaper Limited, a journalistic trait which of course his Scion, Chief Ray Morphy has inherited.
It is therefore quite surprising and disappointing that Chief Ray Morphy, for whatever fee, would pick up his pen and write against a modern day political Maverick like Governor Nyesom Wike, who is unquestionably displaying the admirable traits of courage, patriotism, valour and fearlessness, which his own father exhibited as an older generation political icon, and for which he is still being celebrated today and will be seranaded in folkloric songs for generations to come.
It is even possible that so many Ogoja citizens, when they see and hear Governor Wike today, will be reminded with great nostalgia, the redoubtable deeds of the legendary late Chief Iwong Inyam Morphy, the iconic hero of Ogoja kingdom, who would have frowned from the great beyond, to see what his son wrote about Governor Wike. It is indeed sad.
Like we stated earlier, we have nothing personal against Chief Ray Morphy and we are even pleased to know, by his own admission, that he knew Governor Wike personally before he became governor. But several misinformed analysis and misleading innuendos in his article, which particularly bother on integrity and leadership responsibilities, must be addressed, to set the records straight.
For example, Chief Ray Morphy talks about multiparty democracy, which should operationally embrace bipartisanship and tolerance of criticisms or opposing views, which are as important as integrity and accountability. Indeed this is the utopian fallacy of great theoretical mettle, which many Nigerian columnists and analysts deliberately offer, while being economical with the truth which defines the peculiar brand of democracy we operate, and are quick to sound intellectual with such academic no-brainers.
While we wish appreciate Chief Morphy's candid and honest admission that Governor Wike deserves credit for his infrastructural development of Rivers State, which are shining brightly for all to see, we actually find it quite funny that for a man who himself has ventured into the robust terrain of partisan politics, albeit surreptitiously attempting unsucessfully to ride on the fame of his late projenitor, would now say in the same vein, that Governor Wike is yet to learn the fine art of statesmanship and makes politics seem a constant war between him and his numerous opponents.
In his examples of Governor Wike's lack of statesmanship and intolerance of criticism, he mentions the recent incident involving Hon. Farrah Dagogo, and the only thing to say in response is that Ray Morphy is unfortunately ignorant of the facts of the situation. The matter is now however before a competent court of law in accordance with due process, instead of dictatorship, where charges have been brought against him.
We want to categorically tell Chief Morphy that he cannot and does not know Rivers State and its people more than the Governor and the Chief Security officer of the State. His peripheral references and obvious misinformation on the matter, has rendered his argument inchoate.
In the case of Godwin Obaseki and his Deputy, it would have been sufficient to tell Chief Morphy that this matter is the internal affairs of the PDP, but then, need we also remind him of how Governor Wike's hotel was placed under siege by the police for three days, when he went, on the directive of the PDP leadership, to deliver Edo state?
Do we need to remind Mr. Morphy of how Governor Obaseki visited Government House Port Harcourt to appeal to Governor Wike, to use his considerable influence to intervene and pacify those who were against his defection and automatic ticket, and how the same Governor Obaseki forgot his egotistical 'delusions of grandeur', when he was on his knees begging the PDP leadership, to accept him and his Deputy and bring them under the big umbrella? Ray Morphy should do his homework properly before dabbling into issues he has scant comprehension about.
As for Govenor Wike's criticism of Governor Ben Ayade as a '419 Governor', we need not go too far, but only have to refer Chief Morphy to his own bitter epistle to Governor Ben Ayade titled: "He never Listened", in which after his 10 point whitewash of his own Governor; points which were all saturated with "419" characteristics, the Ogoja Chief ended his hardknocks on Governor Ayade with the following words: "Now you know WHY I RESIGNED THAT APPOINTMENT! Today, I stand tall because I am vindicated! But I am saddened by the wasted years!". And this was way before Ayade came into Governor Wike's crosshairs.
And ofcourse we can understand and sympathise with Chief Morphy's obvious chagrin over Govenor Wike's admonition of a Rivers Chief, which at that time was serious, but is now humorized and sadly recontextualized by detractors, who did not understand the gravity of whatever situation had provoked the spontaneous ire of the Rivers Governor. Chief Morphy is: "Mgba Ntol, Njoram Mfan, Ovar Okan, Nkpume Utonkor! Shaman!" and his solidarity with that co-Rivers Chief is admirable but wasted just like his years as Special Adviser to Gov Ben Ayade on Strategy and National Contact.
On Governor David Umahi's matter, Governor Wike beyond all the rhetoric, has already encouraged the PDP to initiate legal action against his defection, which is what every sensible and confident leader would do, but which sadly, most of our leaders who are only too concerned about securing power rather than deepening our democracy, have been deliberately avoiding. Governor Wike's loyalty and commitment to the PDP and it's interests, are unwavering.
And by the way, let us note with clear emphasis, that in the area of consensus building in multiparty democracy, no Governor or political leader in this country has done so much more to build consensus, entrench bipartisanship and embrace friendly opposition, like Governor Wike has done.
He is the only Governor in this present political dispensation in Nigeria and arguably in the country's political history, who has invited opposition Governors and leaders like Vice President Yemi Osinbajo (who christened him "Mr. Projects"), Governor Kayode Fayemi (Chairman of Progressives Governors Forum and Ekiti State Governor), the Minister of Works, Raji Fashola, former Governors of Imo and Abia states (Sen. Rochas Okorocha and Sen. Orji Uzor Kalu) respectively and amongst others, to come and Commission projects all over Rivers State, in true celebration of bipartisanship.
Governor Wike is also the only Governor in Nigeria who has visited more Northern States and identified and empathized with them in their times of human and natural devastations and catastrophes. It is even on record that he has reconciled two Northern Governors in Port Harcourt, brokered peace in the PDP in several states, and even brought two top retired military leaders to embrace each other, after many months of bitter malice in Plateau state. These are real Nigerian stories in the public space.
Even recently in his presidential Consultative visits across the country, he was in Kano state where he bantered jocularly with Governor Umar Ganduje, who many Nigerians will remember, was the Chairman of APC Edo State Governorship campaign council, with Governor Wike leading the PDP, and the choice campaign language between both leaders, that added extra spice to the entire election process. Yet there they were basking in exchanges right inside Government House, Kano after an unprecedented state reception for a personal visit, which underscores the huge respect and acceptance Governor Wike enjoys in Kano.
Governor Wike was also fearlessly in Borno State, the hotbed of insurgency, to consult the PDP Delegates, and he was warmly welcomed in a grand reception, usually reserved for royalty and official national and foreign visitors, right inside Government House, Maiduguri, by Governor Babagana Umara Zulum, who had only words of praise for the Rivers Governor's bipartisan political philosophy.
And most recently, we are proud to note the wonderful reception which Governor Masari of Katisina, the President's own State, gave Governor Wike has completely nullified the lie which many columnists have been pedaling, that Governor Wike and President Buhari are 'enemies'. The icing on the cake of that visit was his humble visit to pay respectful homage to the matriarch, Hajiya Aya Dada Yar'Adua, the mother of Late President Umaru Yar'Adua, who was also a former Governor of Katisina State.
Indeed, no presidential aspirant in the PDP has embarked on this kind of marathon tour across Nigeria to meet and interact with Nigerians in over 30 states across the six geopolitical regions of the country. This is indeed incredibly impressive and rather than celebrate the fact that Governor Wike has actually united Nigeria and bonded with Nigerians in the North, South, East and West, some writers like Ray Morphy are busy dwelling on pedestrian issues like quarells amongst politicans, which is actually an integral ingredient of politics all over the world. Was he paid for this uncharacteristic hack job?
Nigeria today needs a President who is brave, courageous, bold and is not afraid to visit any part of Nigeria, even without presidential toga of authority and paraphernalia. We need a President who will tell Nigerians the truth, call out those who are misleading and deceiving Nigerians, encourage Nigerian leaders to explore and exploit their comparative advantages in practice of true federalism, vocalize our problems and challenges and address them frontally.
We need someone who will lead by example, celebrate our victories and successes even as he is setting up functional structures and delivering quality infrastructure to consolidate and ensure more victories and define our place as a proud, safe, secure and economically viable nation, in the comity of nations.
Nigeria needs a strong, visionary, compassionate, astute, strategically articulate and pramagtically driven leader at this point in time in our history and Governor Wike has provided sufficient proof, that he is the man to lead Nigeria at a time like this. He knows the way, he will show us the way, and he will lead us all the way to the place of greatness where Nigeria belongs.
By: Paulinus Nsirim
Nsirim is the Commissioner for Information and Communications, Rivers State.
Wike's Makurdi Declaration And Nigeria's Future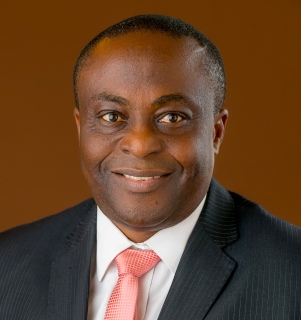 Governor Nyesom Wike has officially announced that he will contest for the Presidency of Nigeria in 2023. He formally declared his intention to vie for the office of the President of Nigeria, under the platform of the Peoples Democratic Party (PDP) in Makurdi, the Benue State capital, on Sunday, March 27, 2022.
Making his intention clear in Makurdi, after a meeting with PDP stakeholders in the state, Governor Wike stated with emphasis that his priority will be to tackle the festering insecurity in the country and engender rule of law.
Governor Nyesom Wike also acknowledged unequivocally that he had a special relati-onship with the Government and people of Benue State, which had inspired him to come to the state to announce his declaration for the Presidency.
"Let me thank the people of Benue for receiving me to come and talk to them. It is obvious that I am going to run for the Presidency of this country. And I am declaring for the first time in Benue State because of my special relationship with them. People are not suspecting , but let it be known today that I am announcing it in Benue State  because I have a special relationship with this state."
With his declaration to contest for the Nigerian Presidency now out in the open, Governor Wike has not only laid several myths and rife speculations about his intentions for 2023 to rest, he has also, most importantly, answered the clarion call by Nigerians, both in Rivers State and nationally, to wipe away their tears.
This bold step will solidify his commitment in the eyes of the people, as a voice for the voiceless, a champion of the masses and a brave generational leader with uncommon courage and unwavering determination to build a better nation.
Governor Wike's impressive strategic administrative acumen, visionary focus and unparalleled capacity, are all unquestionable and verifyable indices which will ensure that he  successfully delivers on the challenging mandate to bring responsive, pragmatic and responsible governance to Nigerians.
Without doubt, Governor  Wike's declaration to run for the Presidency of the country at this time, underscores the passionate and unpretentious desires of a greatly motivated leader, who has demonstrated in words and in actions, that he is indeed ready and willing to offer robust, dynamic, patriotic and unifying leadership, at a time when the very substance and essence of our nation have been systemically corroded and impugned upon in virtually every sector, by the dubious, divisive, diversionary and destructive administration of our common wealth and collective patrimony, as a blessed nation.
Of course, his declaration is for now, only a statement of intent, pending the full disclosure of the remaining definitive guidelines that will guide and determine the direction and nomenclature of the Presidential primaries of the Peoples Democratic Party.
One critical element which Governor Wike's public announcement to contest for the Presidency has brought to fore, is the incontestable fact that the dire need to rescue Nigeria from the suffocating, disastrous, insensitive, cruel, malevolent and debilitating administrative cluelessness of the last seven years, is not a task for the sweet tongued, lily-livered, faint hearted, chronologically encumbered or even the sophisticated but gritless candidate.
Nigeria needs a leader who will boldly, without fear or favour, do the right things, make the right calls and take the problems of the country by the scruff of the neck and deal with them comprehensively and conclusively, without playing to the gallery, like a true gladiator and champion of the people, in a time like this that demands national heroism.
Governor  Wike has all the qualities to defend and rescue Nigeria and now that he has declared to take up the onerous but challenging responsibility, Nigeria is much better for it and Nigerians can now heave a huge sigh of collective relief that the extraordinary man, admirably regarded across the country as our own national leader has joined the Presidential race.
Wike is coming to ReNEW Nigeria and well meaning Nigerians are in total support.
Nsirim is the Commissioner for Information and Communications, Rivers State.
On Youth Entrepreneurship Dev Fund Bill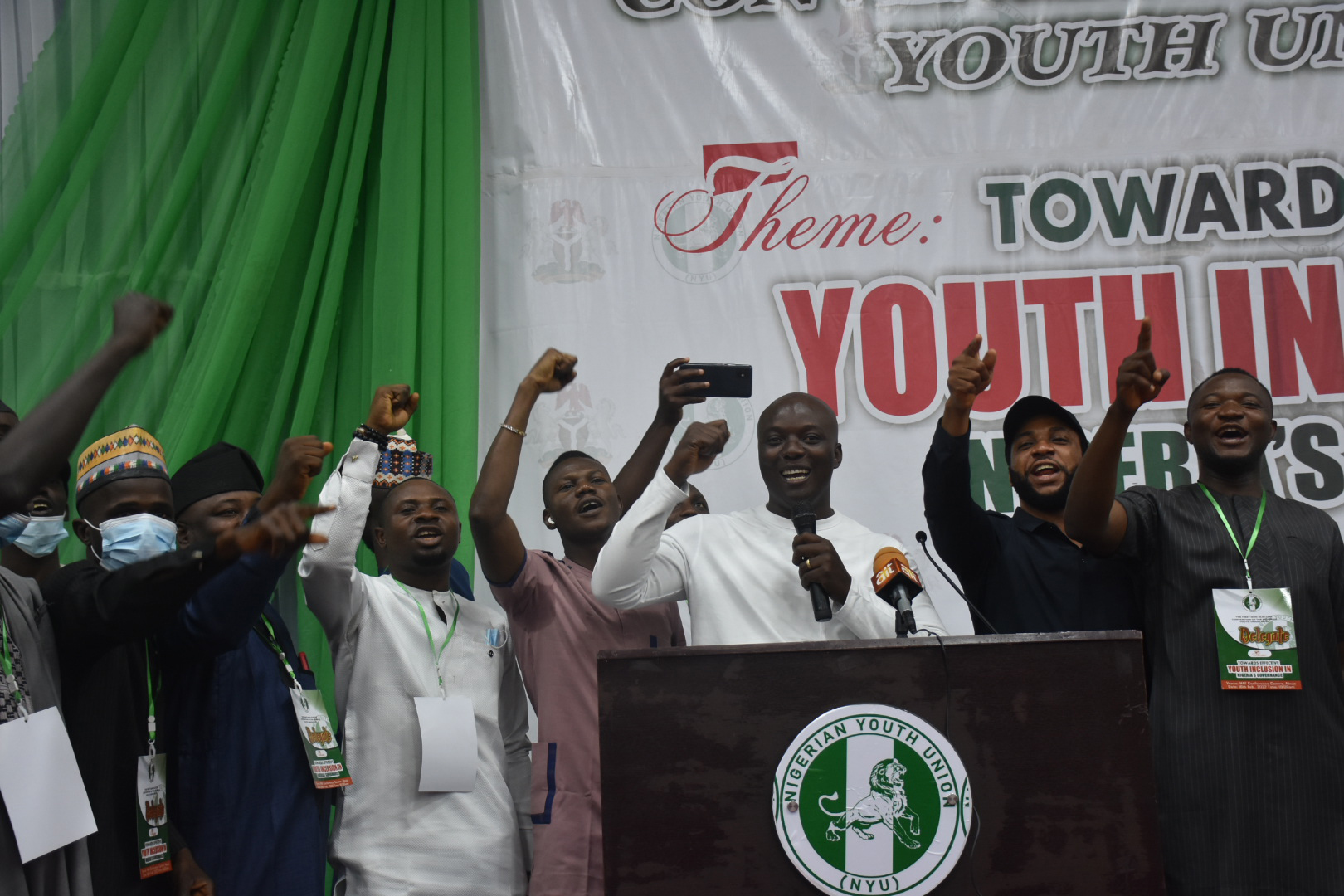 It is a known fact that youth of Nigeria constitute over 60 per cent of the workforce, 40 per cent of the unemployed and about 50 per cent underemployed in the nation. It is also regrettable that these youths practically live in squalour due to the absence of the necessary enablers for their sustainability.
In recognition of the enormous potentials of the teeming Nigerian youth, which constitute over 55per cent of the country's population and many of whose budding talent have not been effectively harnessed for the socio-economic growth and development of the country, that the envisioned legislation titled: 'Youth Entrepreneurship Development Trust Fund Bill,' sponsored by Hon. Dr Farah Dagogo (Degema/Bonny Federal Constituency), was conceived.
The proposed law for youths to be the beneficiaries of five percent of the country's capital estimates in the Appropriation Act of every year, last Thursday, February 24, 2022, received overwhelming support from the public at a one-day hearing.
In a statement made available to The Tide by Hon. Dagogo's Special Assistant on Media and Publicity, Ibrahim Lawal, at the National Assembly Complex, Abuja stated that the heavily attended public hearing, coordinated by the House of Representatives Committee on Youth Development, received overwhelming support and standing ovation from those in attendance.
Speaker of the House, represented by the Majority Leader, Hon. Alhassan Ado Doguwa, said the 9th House of Representatives was desirous of providing legislations that would have long-lasting positive effects on the well being of the youths.
Dagogo pointed out that, while the youths of Nigeria have the capacity to effectively and significantly contribute to the nation's development,  constraining factors that are largely economical in nature have contributed to the stifling of these positive potentials from 'this significant group of the populace.'
He said that such challenges might not be unconnected to the negative vices by some of the youths to plug these economic gaps, thus bringing about some level of instability in the polity and system of the country.
He likened the future of the nation, and it's people, is like a  mirage and looking very austere, saying: "Based on the sordid situation we find ourselves, may I pertinently ask these rhetorical questions:
"What went wrong with Nigerian youths, and how can we reverse the trend to galvanise them to become more functional and pivotal of entrepreneurial change?
"Here lies the essence of this Bill. This Bill is monumental, colossal, titanic and a roadmap for safe guarding the future of Nigerian youths.
"When passed, it would provide the necessary panacea on how to re-invent the economy and jettison poverty with youths taking the lead as tigers of revolution," he added.
"The federal lawmaker posited that the proposed Youth Fund, therefore, aims to concretely tackle these issues at its root causes by making readily available and accessible a dedicated Trust Fund to which statutory accruable resources will be paid into, administered by a statutory body, and devoted strictly to advancing economic facilities to youths for the entrepreneurship and skills development.
"In the bill we are proposing that sources of revenue would not be less than five percent of the capital estimates of the Appropriation Act of every year and profits accruing periodically from approved investments made out of the capital in the Youth Fund.
"We are also bringing in private entities to contribute to the youth fund. Consequently, and mandatorily, they would contribute about one per cent of profit as declared and other revenue legitimately accruing to the Fund by means not provided for in the bill.
Importantly, the Youth Fund shall be managed by the youths, thus they automatically become bosses. It would be a fiscal responsibility that engenders transparency and accountant ability, because relevant sections in the bill have been proposed to address these issues.
"In the Bill, we are proposing that sources of revenue would not be less than five per cent of the capital estimates in the Appropriation Act of every year and profits accruing periodically from approved investments made out of the capital in the Youth Fund. We are also bringing in private entities to contribute to the Youth Fund. Consequently and mandatorily, they would contribute about one per cent of profit as declared and other revenue legitimately accruing to the Fund by means not provided for in the bill. Importantly, the Youth Fund shall be managed by the youths, "the sponsor Farah Dagogo explained. He listed some benefits of the bill as follows:
"It is hoped that the Youth Fund would provide a vehicle for assured socioeconomic security for Nigerian youths.
"Also it would spur them to become employers of labour, self-reliance and captains of industry.
"The aim is to reduce unemployment which, in the main, would diminish social vices that stiffen development currently pervading the country.
"This bill is monumental, colossal, titanic and a roadmap for safeguarding the future of Nigerian youths.
"When passed, it would provide the necessary panacea on how to reinvent the economy and jettison poverty with youths taking the lead as tigers of revolution".
Chairman of the Committee, Hon. Yemi Adaramodu, lauded the sponsor of the bill, while dismissing claims that the youths have been catered for in various youth programmes, and pointing out that 'the so-called intervention programmes' were not backed by law and as such difficult to monitor.
Also in their separate reactions, some important personalities have added their voices for the speedy passage of the bill by the Chairman, House Committee on Youth Development, House of Representatives, are as follows:
A Professor in the Department of History and International Studies, Kogi State University, Prof Patrick Ukase, expressed joy 'that there is a consensus on youth unemployment' and an urgent need to arrest the situation with the idea surrounding the bill.
Similarly, Prof Sam Otamiri (Ignatius Ajuru University, Rivers State) described the bill as an idea that should be encouraged to see reality, adding that the bill is a clear solution to the problems of youth unemployment.
A Professor in the Department of Political Science, University of Nigeria, Nsukka, Prof Peter Mbah, stated that the importance of establishing the Youth Entrepreneurship Development Trust Fund cannot be overemphasised. This is because this Bill seeks to create a Fund which will be used to provide financial support to Nigerian youth with entrepreneurship skills. It is hoped that the Youth Fund would provide a vehicle for assured socioeconomic security for Nigerian youth, to galvanise them to become employers of labour, self-reliant and captains of industry. Admittedly, entrepreneurs are important to market economies because they can act as the wheels of the economic growth of these economies. By creating new products and services, they stimulate new employment, which ultimately results in the acceleration of economic development.
Finally, the Trust Fund if established will improve leadership experience. It will improve self-discipline, communication skills, passion, optimism, patience, and unrelenting work ethic. Building a company from the ground up hones these leadership traits, which means that entrepreneurship, can transform one into an inspiring leader both professionally and personally.
Consequently, this Trust Fund will play vital roles in human resource development in Nigeria where such technical resource is needed for her development. This can be instrumental in making the remarkable contribution to economic growth of Nigeria by way of suitable fund provision according to the needs of the entrepreneurs. Thus, the establishment Trust Fund can help our Nigerian youths respond to the challenges of unemployment for self-reliance.
Mbah emphasised that the procedure adequately evaluates unemployment status in various areas such as labour, resources, and any other information pertaining to the operation of the economy. Besides, in this age of unemployment, only Youth Entrepreneuship Development Trust Fund can assure one of a job and a comfortable living.
He added that Nigeria has one of the largest technical manpower in Africa, yet compared to its population it is not significant and there is a tremendous scope of improvement in this area.  The emphasis has been on general education, with entrepreneurship at the receiving end. This has resulted in large number of educated people remaining unemployed.
"This phenomenon has now been recognised by policy makers and hence there is a greater thrust on entrepreneurship education and the need to set up the Trust Fund. The Trust Fund if established will put in place the application of theoretical knowledge to practice (PRAXI) and this can be described as the master key to social, political and economic transformation of Nigeria.'
According to him, "I strongly recommend the passage of the Bill for the establishment of the Bill for a law to establish the youth entrepreneurship development trust fund (establishment) bill, 2021.'
Others who spoke in glowing terms of the bill included, Prof Tamuno Dappa (Federal University, Wukari, Taraba) and Dr. Tony Egobueze (Rivers State University). They were in unison that the bill if fully implemented would ' afford politicians, lecturers and others avenue to sleep with their two eyes closed'.
However, the Director, Kaduna Study Centre, National Open University of Nigeria, Prof. Umar Aminu described the allocation of 5% capital of the country's annual Capital Appropriation and one percent profit from the Private sector as 'being over ambitious'. He nevertheless supported the other aspects of the bill, saying if passed into law and implemented, it would serve as a major pillar for the country's development and ultimately its economy.
By: Susan Serekara-Nwikhana