Speak Up When Sexually Abused, Banigo Urges Survivors
Rivers State Deputy Governor, Dr. Ipalibo Harry Banigo has said that survivors of sexual abuse must speak up for the perpetrators of the heinous crime to be punished.
Banigo reiterated this during a sensitisation campaign on the theme: "Dealing with Mental Health and Sexual Abuse in Unity Schools", organized by the Support the Girl Child Initiative Programme of her office at the Federal Government College in Port Harcourt.
Represented by her Senior Special Assistant, Barrister Inegogo Fubara, the deputy governor said the programme was put together because of the importance she attaches to the mental and psychological health of young people, adding that it was part of the commemoration of the World Mental Health Day and the International Day of the Girl Child.
Banigo, who urged the students to take the programme seriously, said they should see the guidance counsellor of the school whenever they were depressed for proper counselling, stressing that they must speak out whenever they face any form of abuse.
"I want you to understand that the fact that you have been sexually abused is not the end of life, there is life after rape, and there is life after sexual abuse. Do not keep quiet about it, even if it was done at home or in school, please speak up", Banigo added.
According to the deputy governor, "Rape is a criminal offence that is punishable, and the punishment for rape is life imprisonment".
She said even children could be jailed for rape, adding that for a child, the punishment could be 14 years in imprisonment.
Banigo said in 2018, the Protect the Girl Child Initiative, organized its first Mental and Sexual Abuse seminar at the Federal Government Girls' College, Abuloma, where links about sexual violence and how to stop it and ensure that the voices of survivors were heard was set up.
According to the her, "At the seminar in Abuloma, a female student who had been violated repeatedly, since she was eight years old, came out, and the Protect the Girl Child Initiative, in the Office of the Deputy Governor was able to take her out of the environment, provided a safe home for her, and ensured that the perpetrator was reported to the police. Today, she is in her 200-level in the university".
She added that, a similar programme for about 1,300 students was held at Holy Rosary College in 2018, where for the first time, many students understood what it means to be sexually abused, and realised that it was not the end of the world.
In his presentation on the topic, "Depression: How To Recognise And Deal With It", a Consultant Neuropsychiatrist in the University of Port Harcourt Teaching Hospital, Dr. Chukwuma Oke Afor, said depression has to do with un-controlled sadness, lack of interest in the things the person used to love in the past as well as fatigue.
He also said inability to sleep; having a feeling of hopelessness and the desire to end one's life are signs of depression, while noting that counselling by a trusted person could help to salvage the situation.
The representative from the Doctors Without Borders, Onyinye Anaba, who spoke on the topic, "Sexual Abuse and Where to find Help", frowned at the situation whereby victims of sexual abuse are blamed for the crime instead of naming and shaming the perpetrators.
Sustaining The Juice In Your Marriage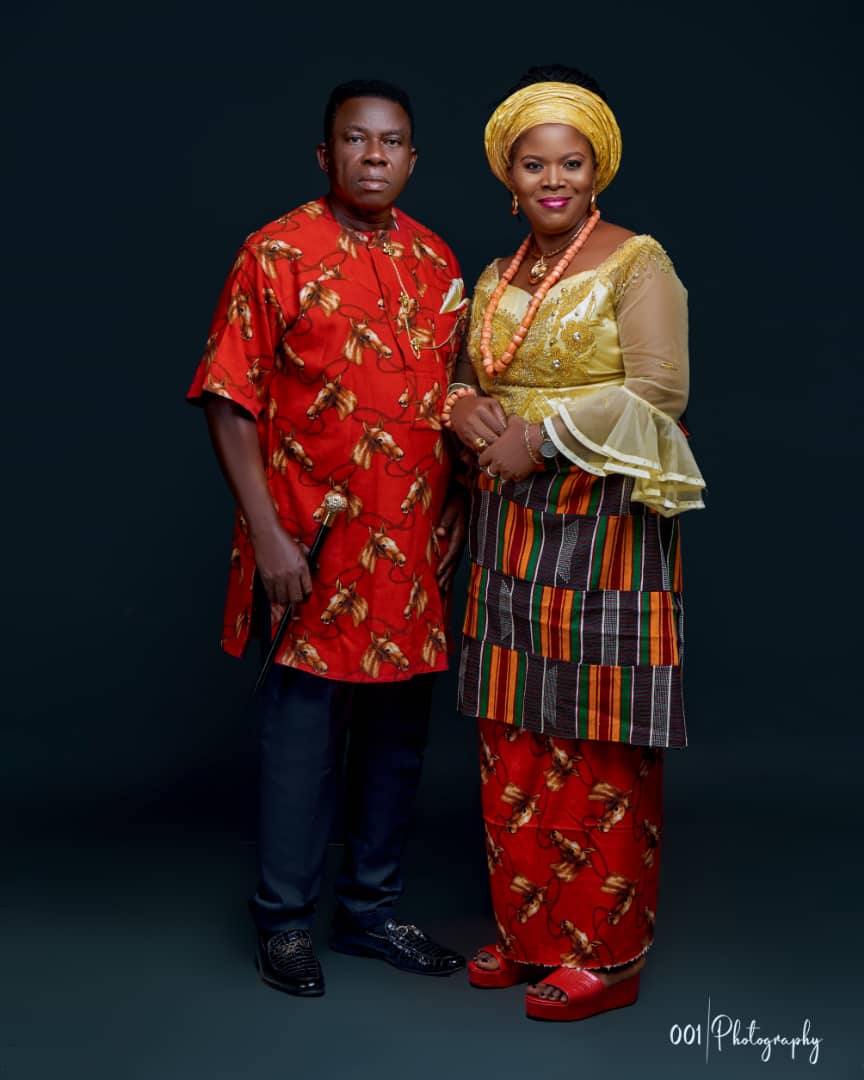 Almost every marriage starts out as a huge celebration. With family and friends around them, every couple  steps into marriage relationship full of hopes and dreams for their future life together. However, beyond the euphoria that greets the initial coming together, how many makes it to the end, has remained a puzzle, not many could solve probably because the road to a happy marriage is one far from being easy.  Going by  today's divorce statistics , many couples opt not to complete the journey.
Behind every lasting relationship, love is not excluded. They also do things each day to show their love. Showing your partner that you care does not require anything special or out of the ordinary. It can be as simple as doing a thoughtful act of service or really listening when they have something important to say. Keeping a relationship going for a long time is about so much more than just being compatible. At some point, conflicts will arise and you will have to make a decision between working through it or calling it a day.
However, for Chief and Chief (Mrs) Ikechukwu  Okonkwo Ogabu, they owe their happy relationship of 30 years to boundless love.. It seems like such a simple step. "Unconditional" indeed. This means that no matter how big the argument, or how huge the disagreement, love makes the bond what while. And navigating through thick and thin is made possible.
As they marked their 30th marriage anniversary a few days back,  one could but congratulate the couple for their resilience against failure.  Certainly, such feat in marriage relationship could not have been without obvious challenges purported to frustrate partners but the ability to surmount such distractions calls for celebration.
Chief (Mrs) Okonkwo Ogabu, a former chairman of Nigeria Association of Women Journalists, NAWOJ, Rivers State, and currently, the Deputy National President of the same body, recounts that marriage is never a bed of roses.  It is a very challenging venture especially in Africa where marriage goes beyond the nuclear family to include extended family members.  And the husband and most importantly wife must have to put up with these extended family members.
Married  at very young age without  a grasp of  the intricacies of marriage,  she did not only realize with time that  marriage was not only sweet but was also tasking especially with the arrival of children.
Love she confessed was the reason she could remain resolute to her vow, stating that "When you love, you can forgive. Love is the greatest!, Love makes it easy to let go errors". For her challenges come in diverse ways, hence the need to persevere
This  mother of 4 and  grandmother of 1, who anchored her strength in God and family love, (the will to protect my children too),  advises younger couples to love and cherish their  partner, by so doing they can easily tolerate flaws, avoid going into relationship based on material things, as this stands the risk of back firing at the long run. She did not forget the place of forgiveness in marriage relationship.
Mrs Okonkwo-Ogabu remains eternally appreciative to her Husband, Chief Ikechukwu Ogabu for being supportive of her career and life's endeavour. She enjoins all men to emulate him
According to marriage counsellors, a marriage lasts better when partners are ready to work and walk through conflict. It would be unfair to say that couples who have been together for a long time don't argue. They do, but they just have a better way of dealing with it.
It would be easy to blame our high rate of marital failure on things like not spending enough quality time together, allowing bitterness and resentment to build in our hearts and failing to keep communication lines open. There's no end to books, articles and seminars that tell you how to improve these and many other aspects of your relationship. But while quality time, forgiveness and communication are vitally important to creating a happy marriage, if such things aren't happening, it's usually a sign of a much deeper problem. And until this problem is addressed, no amount of external behavior modification will work.
Some couples would say It's great when your partner respects your time and lets you do your thing, but at some point, you need to make the effort to protect your time together. If you keep cancelling plans, you might soon discover that you are living with a housemate rather than a partner. Make time for date night every now and then, no matter how busy your lives get.
Experiencing new things together is one of the best things you can do to keep a relationship alive. Push yourself out of your comfort zone to discover new things. It could be travelling to a new place, or exploring new territory in the bedroom. Pick up a new couple friendly sex toy from Pleasure Delights and discover a new side of your partner.
After watching Olu Jacob's receiving his prestigious award, three things came on my mind:
Sex alone does not keep marriage going. Friendship and companionship keeps marriage going. The body will eventually get old and you won't have the urge for it. The children you train will eventually, leave and build their home It will get to a stage, It will just be you and your partner. What will make it fun is the friendship. You gist together, play together, pray together and many more.
By: Sylvia ThankGod-Amadi
'It Is Time To End Violence Against Women'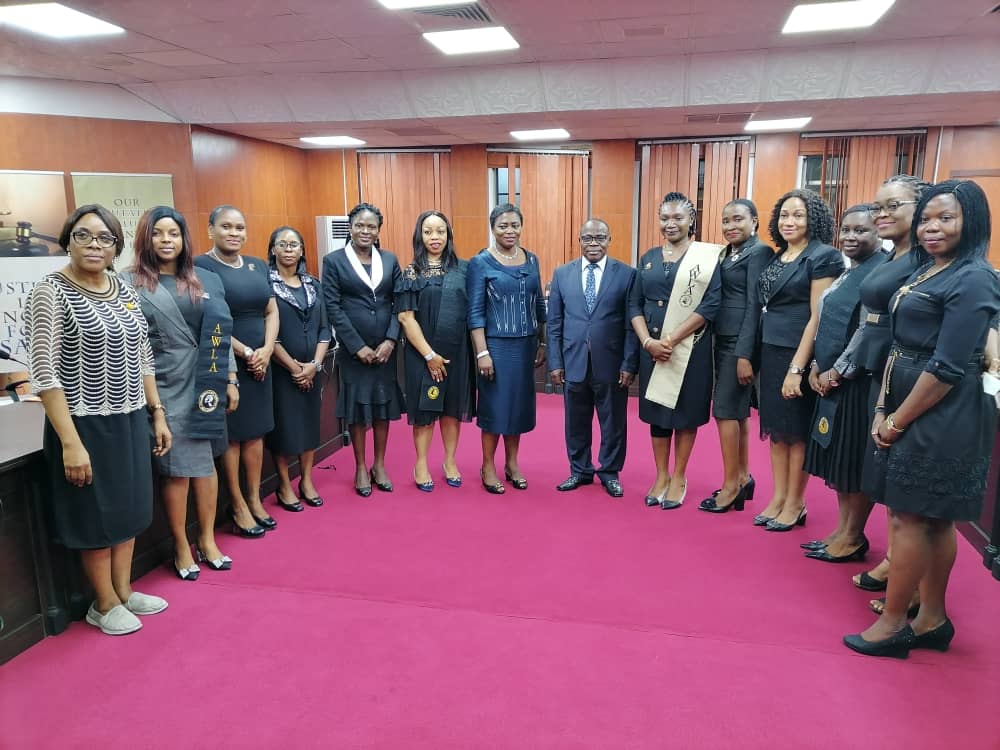 While pervasive, gender-based violence may seem to appear inevitable in our own clime, African Women Lawyers, Rivers State Chapter, believe that it can and must be prevented. To them, stopping this violence starts with believing survivors, adopting comprehensive and inclusive approaches that tackle the root causes, transforming harmful social norms, and empowers women and girls.
With women and girls living in danger around the world owing to conflict, climate-related natural disasters, food insecurity and human rights violations, which in turn exacerbate violence against women, this great body of women lawyers have decided to raise their voice against all shades of violence against women whether it be domestic or official
In pursuant of their aims and objectives, AWLA commemorate land mark dates set by the African Union and United Nations to raise awareness about the plight of women and children.
As the world engages in 16 Days of Activism Against Gender-Based Violence, the body avails itself the opportunity to highlight some violent and of course harmful practices Nigerian women are continually subjected to, as well as condemn such and create the awareness among the populace that perpetrators of such inhumane acts on a folk that deserves and desires protection in all spheres, will receive a bang of the law.
This year, AwLA is using the window provided by the United Nations via the 16 Days of Activism Against Gender-Based Violence, to contribute their own quota especially as it relates to condemning in concrete terms, societal practices that run foul to the healthy development of the women.
Activities outlined in commemorate of the 2021 version of the 16 days of activisms against gender based violence include; advocacy and sensitization visits to Khana Local Government and Oginigba in  Obio/Akpor Local Government on 26th and 30th November respectively while free legal clinic takes place in Port Harcourt Local Government on 29th of November.
While the program lasts, stakeholders are expected to brainstorm on how to solve the challenges faced by women, while women will be enlightened on their right as well as be sensitized on how to seek redress.
In a chat with The Tide woman Editor, Sylvia ThankGod-Amadi, the Coordinator of the African Women Lawyers Association, Hilda Desmond-Ihekaire, said her association is quite proactive on issues that bother on women and children's rights.
She encouraged women to speak out against injustice meted on them by people who are supposed to protect their interest, stating that the era of accepting every awkward treatment against them is over. She enjoined them to avail themselves the opportunity of the free legal clinic provided at this season to vent out their grievances.
The AWLA coordinator revealed that her association is already handling matters of gender based violence in court at the moment and would stop at nothing until the public comes to appreciate that women are also human that should not be treated unjustly.
AWLA is a group of women lawyers with the aim and objective of protecting the right and interest of women and children in Africa. They do this through multi facetted approach, using advocacy, sensitization campaign and probono litigation services on women and children's issues
16 Days of Activism Against Gender-Based Violence is an international campaign to challenge violence against women and girls. The campaign runs every year from 25 November, the International Day for the Elimination of Violence against Women, to 10 December, Human Rights Day.
By: Sylvia ThankGod-Amadi
NAWOJ Moves To Check Violence Against Women, Girls … Seeks More Action, Resources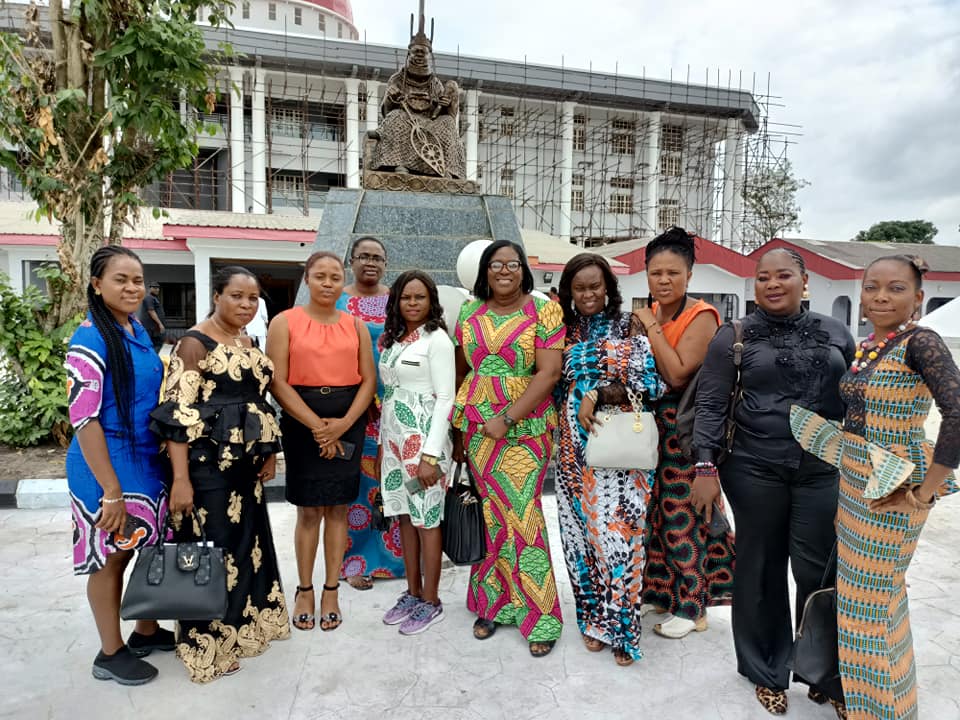 Chairman, Nigeria Association of Women Journalists (NAWOJ), Rivers State Chapter, Susan Serekara-Nwikhana, has called for strengthened actions and resources to address violence against women and girls in the society.
Speaking to newsmen in Port Harcourt, yesterday, November 25, 2021 to commemorate this year's 16-Days of Activism, with the theme: 'Orange the world: End Violence Against Women Now', the Chairman, NAWOJ, Rivers State Chapter stated that violence against women and girls reached pandemic proportion especially during the COVID-19 hit that resulted to lockdown.
Serekara stressed that as lockdown measures were implemented to stop the spread of the coronavirus, violence against women, domestic violence intensified as school closures and economic strains left women and girls poorer, out of school and out of jobs, making them more vulnerable to exploitation, abuse, forced marriage, and harassment.
"We believe  that ending violence against women will require strengthened actions by the government through more investment in women and girls," she said, regretting that formal reports of domestic violence have decreased, yet survivors find it harder to seek help and access support through the regular channels. She further noted that the 16 days of activism is an expression that gender-based violence though not inevitable, can and must be prevented.
"While gender-based violence can happen to anyone, anywhere, some women and girls are particularly vulnerable – for instance, young girls  and teenage girls who are employed as house helps . Violence against women continues to be an obstacle to achieving equality, development, peace as well as to the fulfillment of women and girls' human rights," Serekara added.
By: Susan Serekara-Nwikhana