STEM: Group Trains 200 Girls, 40 Teachers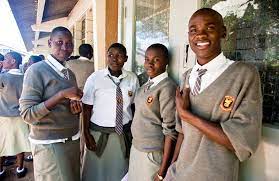 A non-governmental organisation, Zonal Club of Ibadan 1, has trained  no fewer than 200 secondary schoolgirls and 40 teachers on enhancing girls' participation in Science, Technology, Engineering and Mathematics (STEM). 
 The President of the organisation, Dr Olajumoke Akere, made this known at the grand finale of an event tagged, "STEM Needs Girls and U Teach  STEM",  in Ibadan on Sunday.
She said the training was geared toward bridging gaps in STEM fields.
Akere said that the organisation would strive to expand the scope of the training.
According to her,  statistics has shown that only 28 per cent of females are into  STEM professions globally, while gender gap is high and fast growing in computer science  and engineering  which are considered  to be the dependable professions in future. 
She added that the training  was to encourage girls to take up careers in science, technology, engineering and mathematics to widen their intellectual horizons as well as achieve self-sustainablity.
"We believe that there is gender imbalance in these professions; hence, the need for more girls in STEM careers," she said.
Akere said that the society would need to motivate and encourage girls to go into STEM.
"We believe that a career in STEM will help them to be contributive and productive to the society, themselves and global environment.
"If we look at the 21st  century, one of the skills that are very important for any individual to have is Information and Communication Technology (ICT)," Akere said.
She suggested expansion of after-school and summer school opportunities for girls and provision of professional education to teachers, among others. 
In a keynote address, the Director in-charge of  ICT at the  University of Ibadan, Mrs Abiodun Alao, called on  governments to adequately fund ICT education and provide necessary facilities for schools. 
"The major thing our government should do is to provide an enabling environment, and in doing so, the government needs to ensure that schools are well-funded.
"The truth is that ICT is capital intensive and it is not something some individuals or even some schools will be able to do successfully without the necessary financial backing from government.
"It is high time we had a stream or what we call the highline of intervention for ICT.
"Until the government gives this attention, schools will continue to struggle and develop at their own pace," Alao said.
UNICEF, Adamawa Train 50 Girls On Digital Innovation
The United Nations Children's Fund (UNICEF), in collaboration with the Adamawa State Universal Basic Education Board (ADSUBEB), has begun a three-day training exercise for 50 girls on digital innovation.
The exercise is designed to prepare the girls ahead of the national competition as part of activities to mark the 2021 International Day for Girl-Child Education.
The United Nations has proclaimed October 11, as International Day of the Girl-Child.
The theme for this year is "Digital Revolution: Not Without Girls."
Mr Joel Jutum, UNICEF Education Consultant, who spoke at the inauguration of the exercise, said that 10 participants were selected from each of the five participating local government areas of the state.
Jutum listed the councils to include Fufore, Guyuk, Hong, Yola South and Yola North.
He said that 10 best performing girls would be selected at the end of the session, adding that five of  them would represent the state in Abuja while the remaining five would be honoured in Yola on Oct. 11.
In her remarks, Mrs Wilbina Jackson, Commissioner for Education and Human Capital Development reiterated the state government's commitment towards ensuring quality girl-child education in the state.
Jackson, represented by Mukhtar Tukur, Director, Human Capital Development of the ministry, said that the state had attained over 70 per cent computer and ICT compliant in the public schools.
She stressed the need for the girls to understand that they have the potential to change the world in the future.
Also speaking, Dr Salihi Atequ, Chairman of the Board, admonished the girls to take the advantage of the exercise and study hard for a better future.
Atequ, however, decried the high rate of rape and other forms of abuse against girls, and charged them to focus on their studies to achieve academic excellence.
On her part, Dr Jiddere Khaibo, Chairperson, High Level Women Advocate (HILWA), an Adamawa State based NGO, urged the girls to study hard so as to become good mothers and contribute positively to their families and the society.
She also urged the state government to give more employment opportunities to women.
Securing Nation, A Collective Responsibility -Lecturer
A polytechnic lecturer, Mr Adegoke Adejumo, on Saturday, said that ensuring the nation's security is a collective responsibility which should not be left alone to the government.
Adejumo, Head of the Marketing Department, Osun State Polytechnic, Iree, gave the advice in Osogbo on the sidelines of the Annual General Meeting (AGM) of the department's 2007 alumni.
"Safety is a shared responsibility, which must not be left in the hands of security personnel alone, but must be supported by individual, corporate, and social entities.
"All stakeholders must support government at all levels in the fight against banditry and kidnapping.
"The issue of insecurity has impacted a lot on the social economy of the country, leading to the loss of lives and property.
"It has also affected the country's Gross Domestic Product (GDP) and is scaring away investors willing to come into the country,'' he said.
According to the don, government must urgently think outside the box to find solutions to the current challenges facing the country.
He added that everybody was a stakeholder so should assist security personnel in taking proactive step to tackle the issue of insecurity.
"I want to say that insecurity, unemployment and extremism have a lot to do with governance and must be given adequate consideration and not separated from each other,'' he added.
Adejumo called for behavioural change among the die-hard extremists, who delighted in escalating tensions and heating up the polity.
He praised the alumni for organising their AGM, adding that such gathering would foster love and unity amongst them.
Adejumo also appealed to the executives of the 2007 set to support and render hands of love to their fellow colleagues who were on the verge of success.
Earlier, Mr Moshood Adeyemi, the newly elected President of the alumni group, commended the Federal Government for its effort in tackling the issue of insecurity in the country.
Don Wants Institutions To Prioritise Character In Educational Pursuits
A university teacher, Prof. Prince Nwachukwu Ololube, has called on institutions across the nation to place emphasis on character as much as education for a balanced institutional leadership and management.
Ololube made the call in his inaugural lecture titled: "Social Sins and the Character of Institutional Leadership and Management: A Nation Programmed to Fail" delivered at the Auditorium, Main Campus, of the Ignatius Ajuru University of Education (IAUE) in Port Harcourt, Thursday.
Ololube noted with dismay the preference given to uncreative career at the expense of character stating that such act had hampered the smooth functioning of not only the nation's institution but its overall sector.
He maintained that in education that ignores character building is an incomplete education and is bound to produce an incomplete education and is bound to produce an incomplete individual.
The professor averred that education at all levels plays weighty role in the advancement of institutions including the economic, political, social, cultural and technological development of any country, adding that in order to achieve the objective of education, institutional leaders are expected to have good character likely to manage and direct the affairs of institutions.
In his words, "Nigerians obsession with materialism in tends to make us more concerned about acquiring knowledge so that we can get better jobs and make money. A lucrative career is preferred to memorable character. Institutions emphasise career building and not character building".
"People that are outstanding in their career, who score "As in every course and strive harder to maintain their grades become bookworms, passed with distinctions and got uncreative jobs but they can not deal with people nor can they build relationships. They do not have time to learn the important aspects of life (character). All the years of study and excellent grades cannot bring happiness or the desired character to live among people. An education that ignores character building is an incomplete education," he said.
Ololube regretted that Nigeria lacks genuine leadership with institutions despite the abundance of highly skilled Individuals in the field of institutional leadership and management saying "thousands of millions of naira and dollars were stolen from these institutions which make them unproductive in terms of providing quality education for its students and faculty."
Describing social sins as sins either by commission or omission with reference to political, economic, social and religious leaders behaviours in society, Ololube said they are realities that delineate societal standards.
By: Lady Godknows Ogbulu